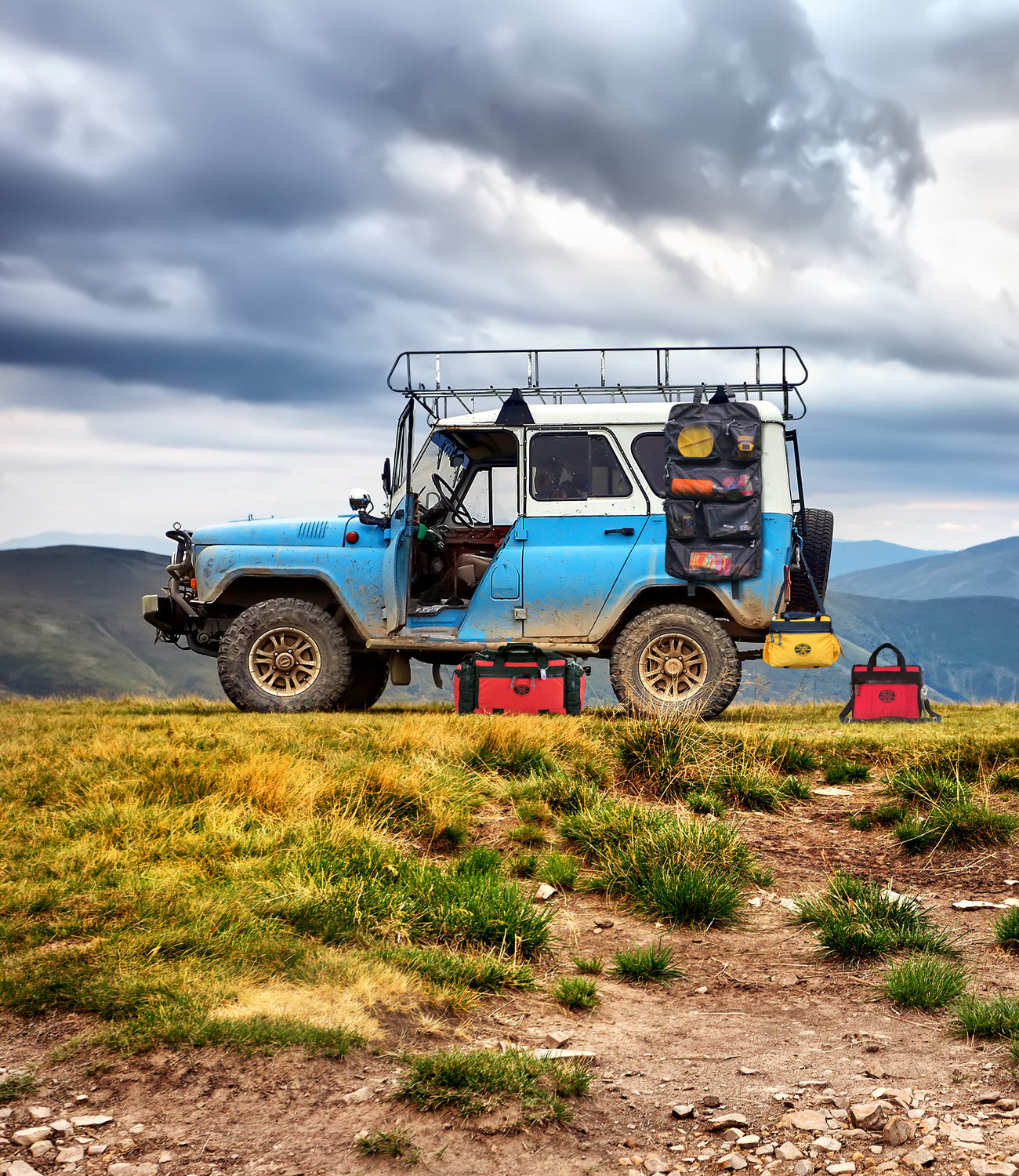 OVERLAND – A MARRIAGE MADE IN THE DESERT
Over A Decade Overlanding With Red Oxx
Red Oxx and Overlanding began their romance back in the summer of 2009. Red Oxx CEO Jim Markel loves the desert and is an outdoor camping fan. So at the idea of overlanding, which is roaming deserts and camping under the stars, Jim jumped at the chance. It was love at first, over land.
Overland Camping – Roaming the Desert
During Land Rover 1st Descent Jim teamed up with long-time overlander Gustaf Kupetz to test the limits of three new Land Rover LR3s. This Expedition-style 500+ mile trip from Montrose to Gateway, Colorado, tracked great sections of the Kokopelli and Tabaguache (Tabawatch) Trails. Jim put together his camping equipment list here, which is a handy reference for the novice overlander.
Shop Overlanding Gear
Overland EXPO #1 – Eating Dust
Jim and Red Oxx Minister of Information for the Department Of Redoxx Affairs trekked south to Arizona in the spring of 2010 for one of the earliest Overland EXPOs. Their overland travel with Gustaf was during a tour of the mountains surrounding Flagstaff. Mingling with the enthusiasts they sold a few bags.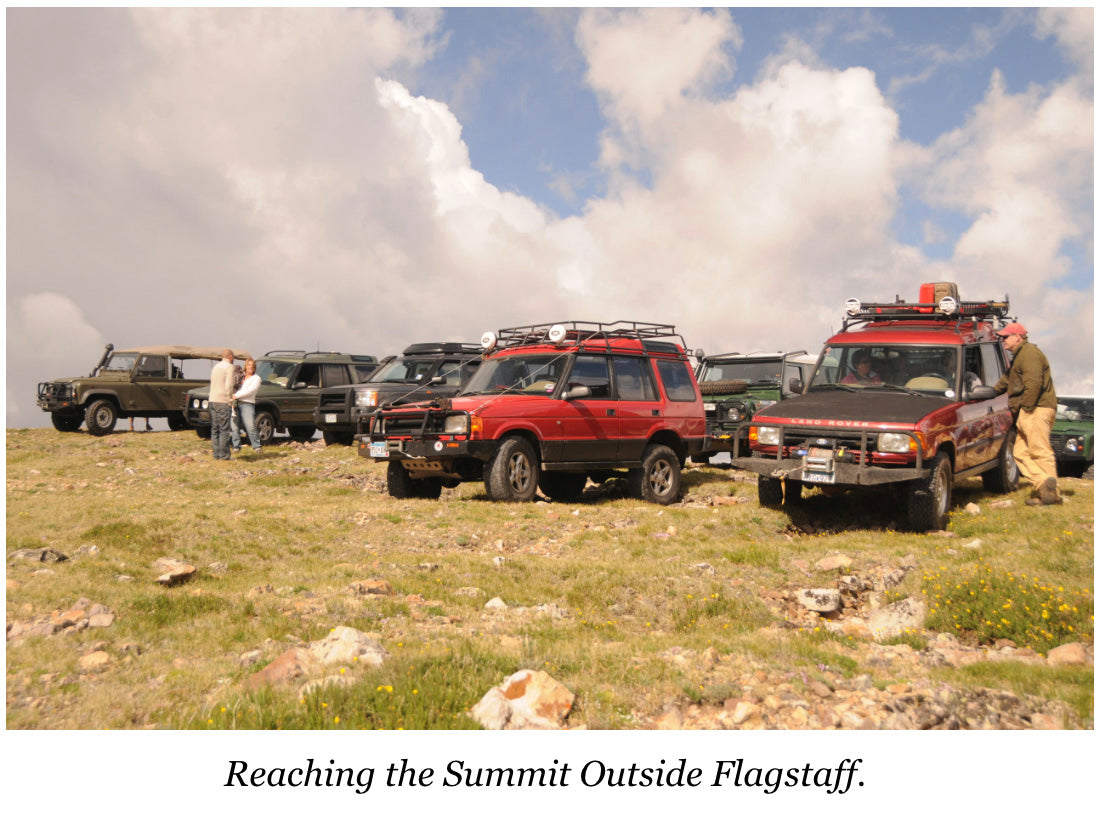 Land Rover's Don't Float, That's Why They're Called Land– Rovers
During one overland expedition to the desert, it was discovered that the Land Rover Discovery doesn't float. However, in an attempt to cross a river, Jim found himself, and a brand new Discovery, a bit over his head. Like, literally. Escaping out the window, with a quick grab for his pricey camera, the boys found themselves swimming outside a sunken rig. While the Red Oxx bags Jim brought with him dried nicely in the summer sun. The Discovery? Not so much.
How-To – Overlanding Lessons Video
Curious about trying overlanding? Watch this video with Jim and pal Koombie as they roll over MOAB in Koombie's modified Land Rover Defender Pickup. Lots of great tips and tricks to getting your rig set up. Watch and learn how to maneuver through a few tricky spots you're certain to encounter while off-roading in your 4×4.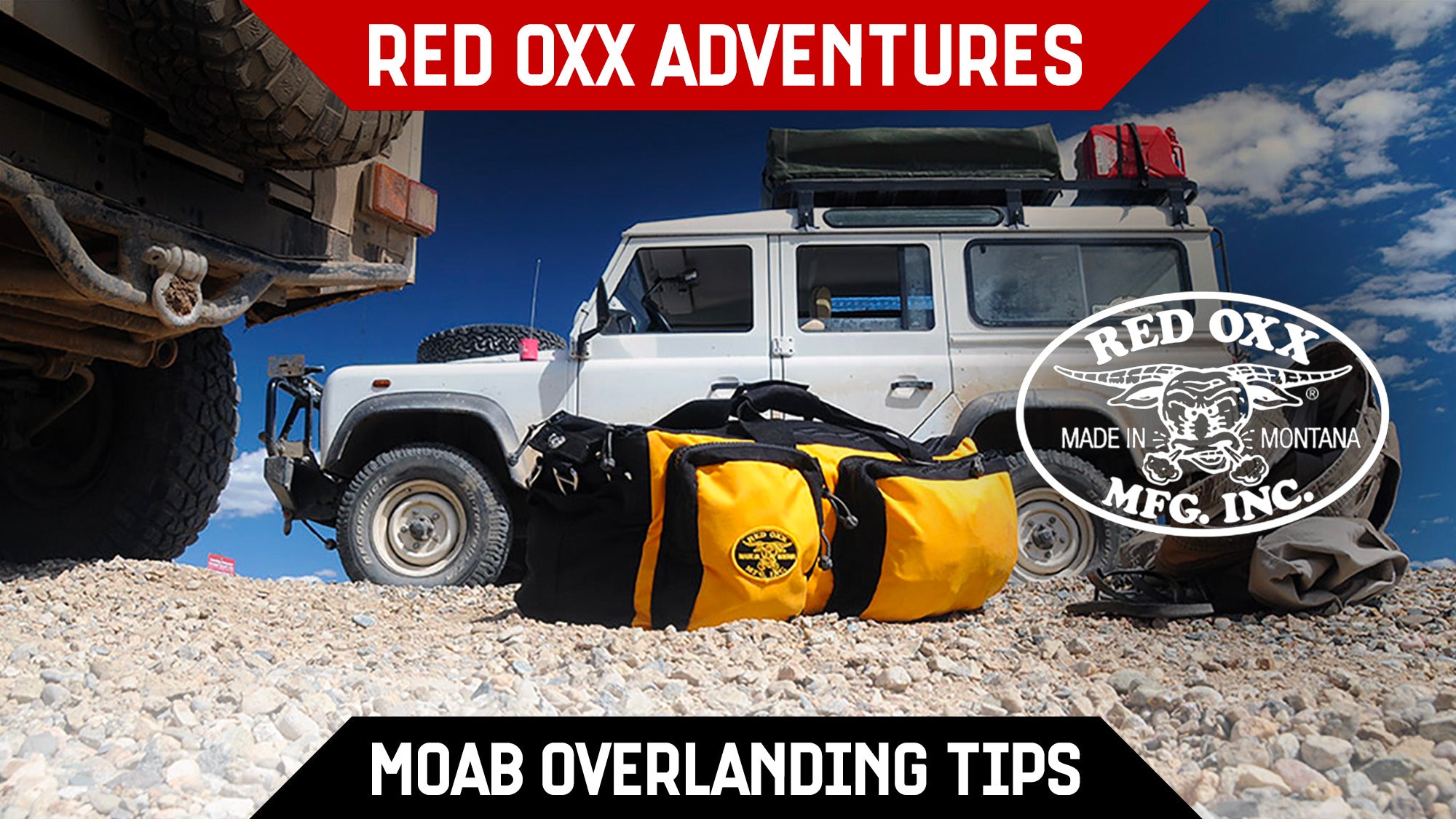 Below is a YouTube video of Scott's testimony regarding using Red Oxx Gear for 10 years in a row, from the man in the know.
TOOL ROLL, PARTS BAG, CAMP KITCHEN, BELONGINGS BAG
OK, So What Are Some Recommended Bags For The Overlander?
Red Oxx Big Bull Roll-up helps keep your gear organized. You can use this tool roll style bag for all sorts of things. Organize your camp kitchen like Jim does (see articles below) in the many mesh see-through raised pockets. Stuff it with spare parts and repair tools (that's what it was designed for). Or just fill it with your belongings, roll it up and toss it in the back of your overland rig.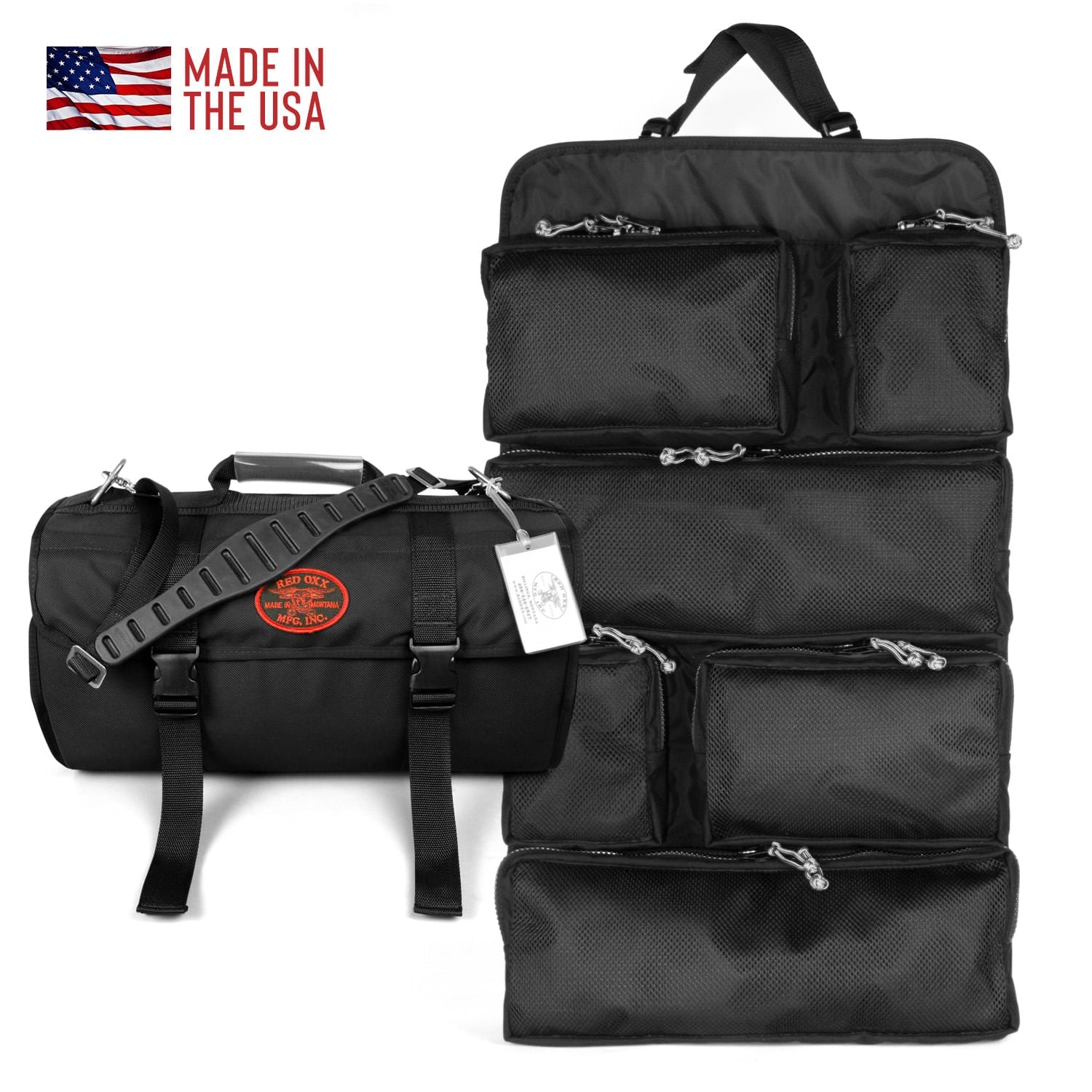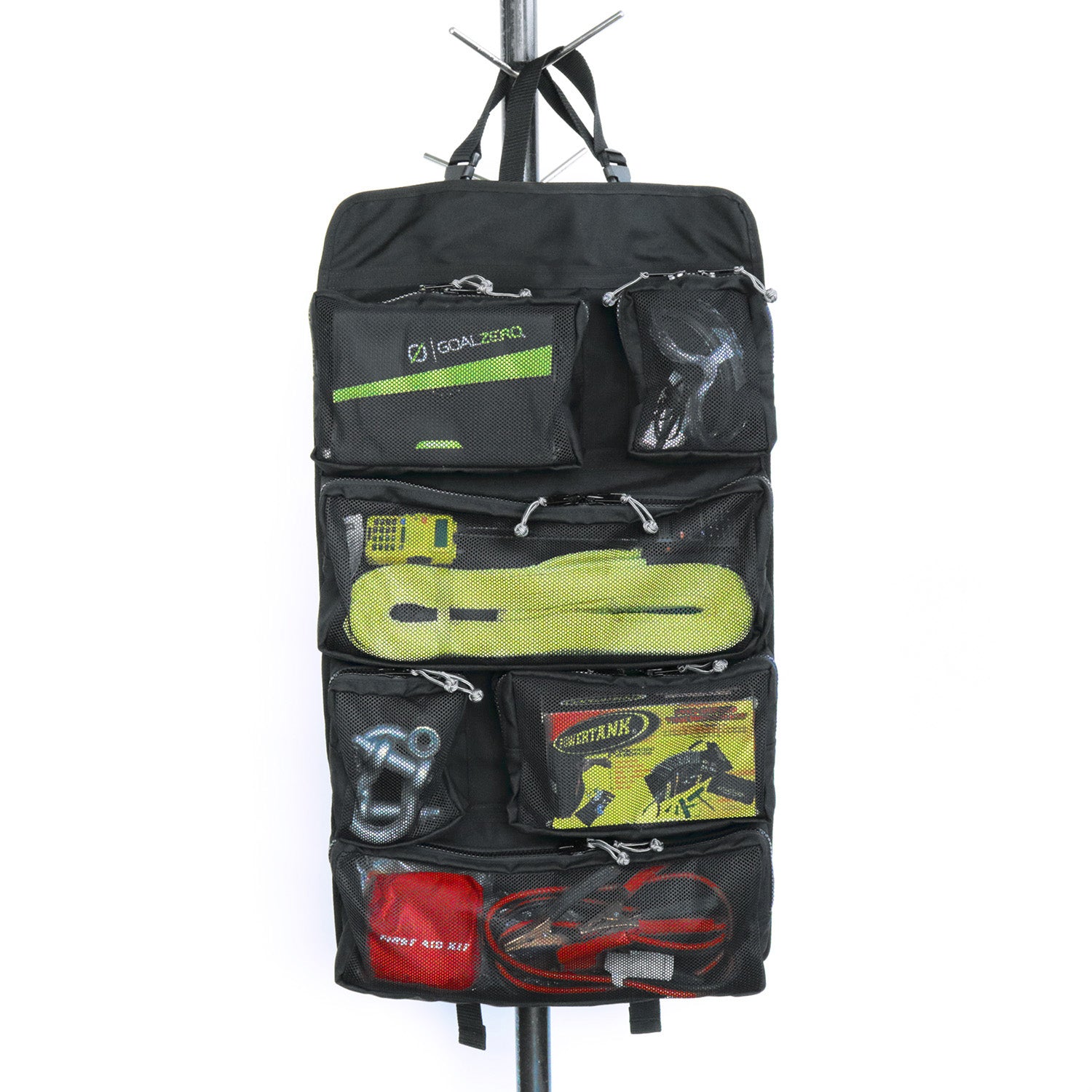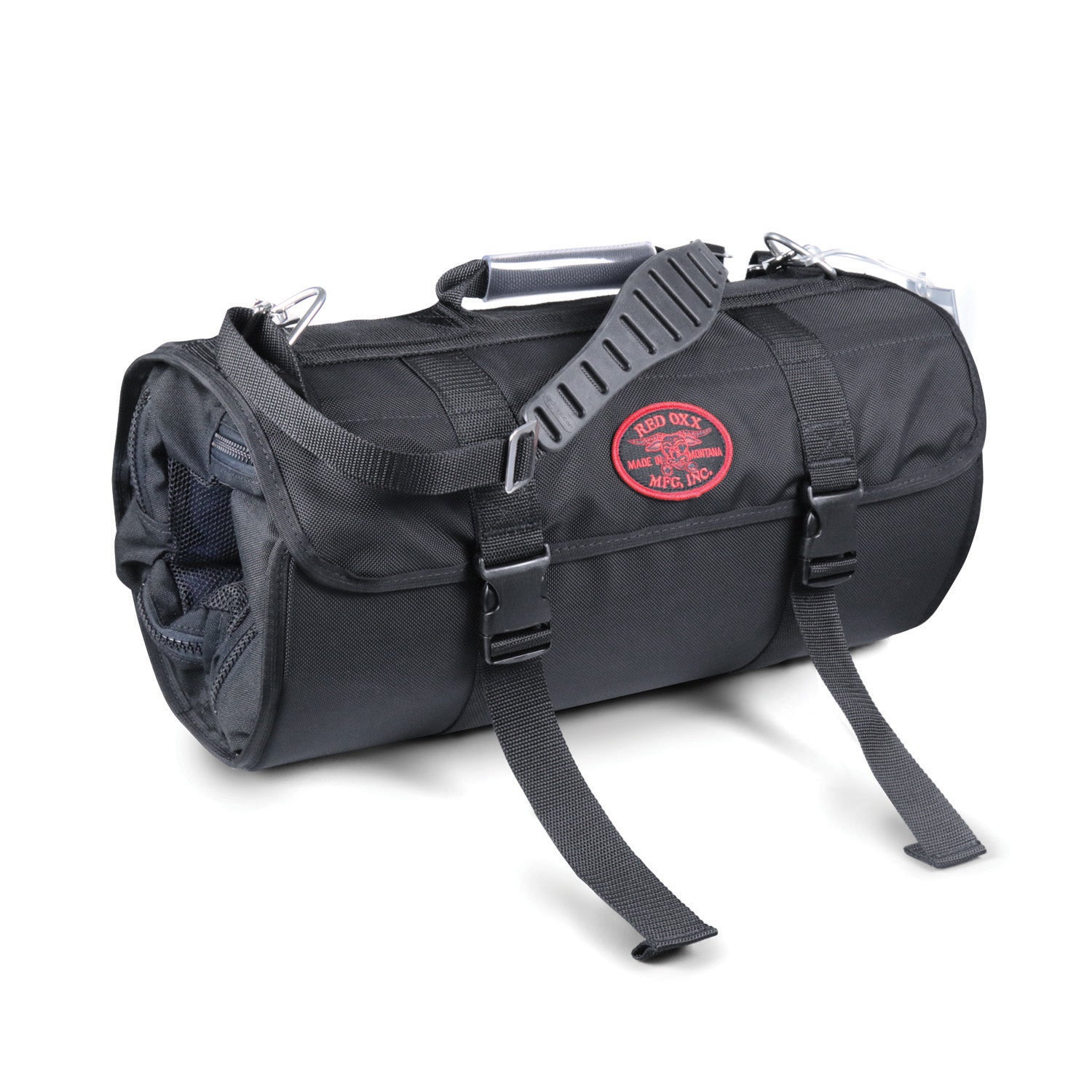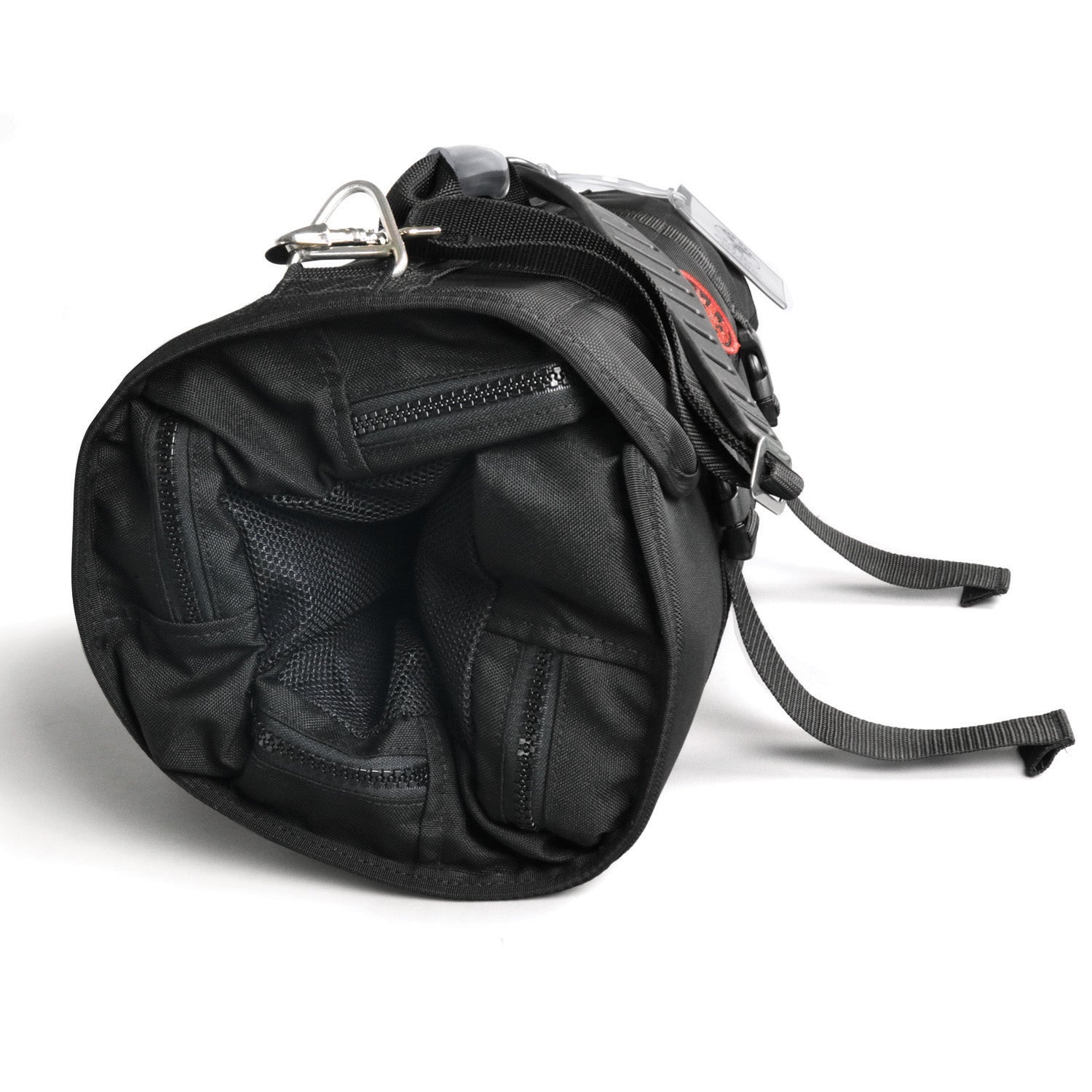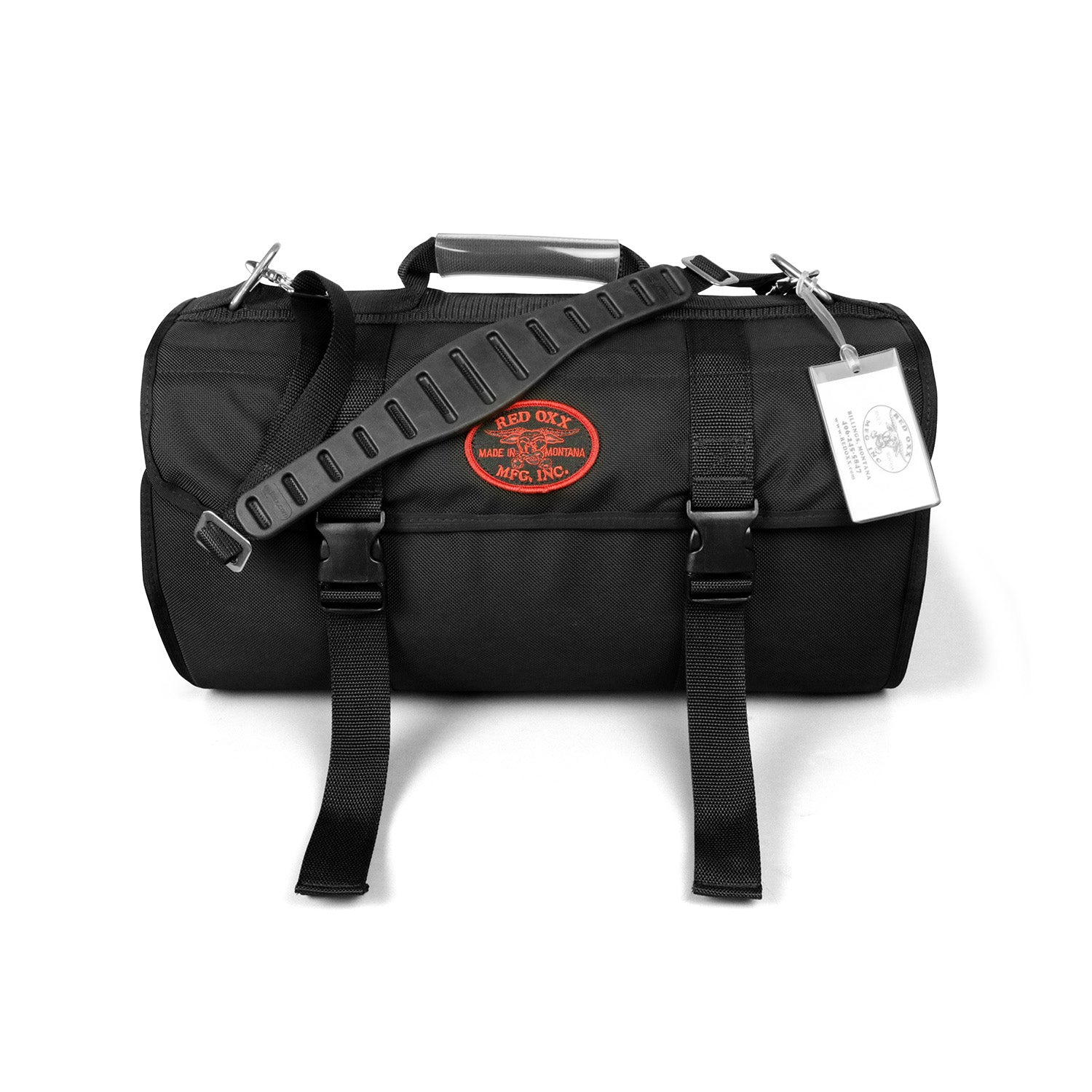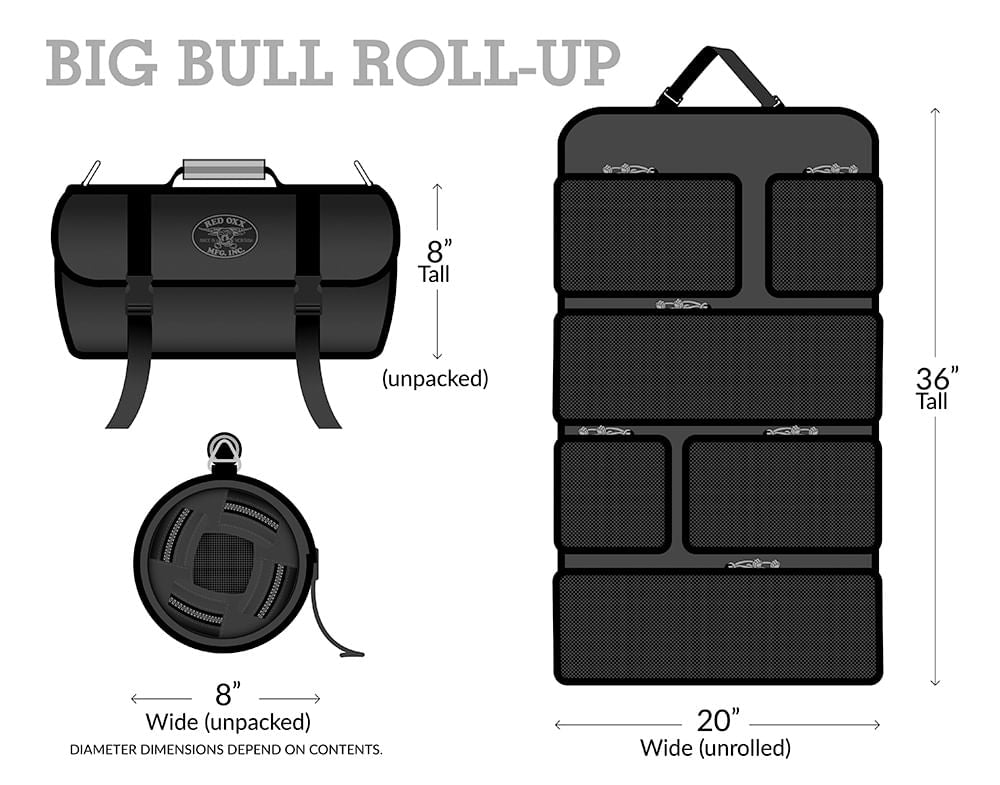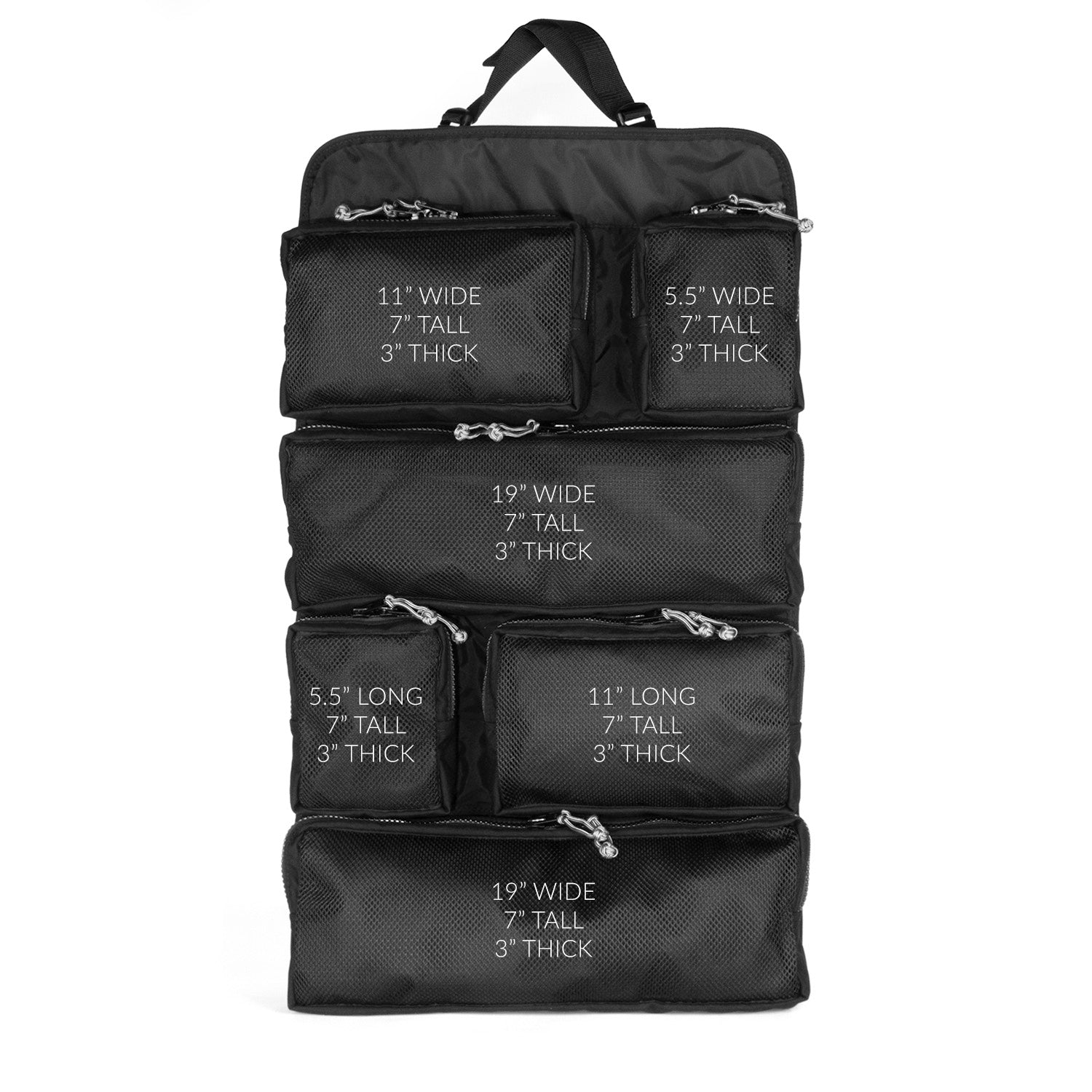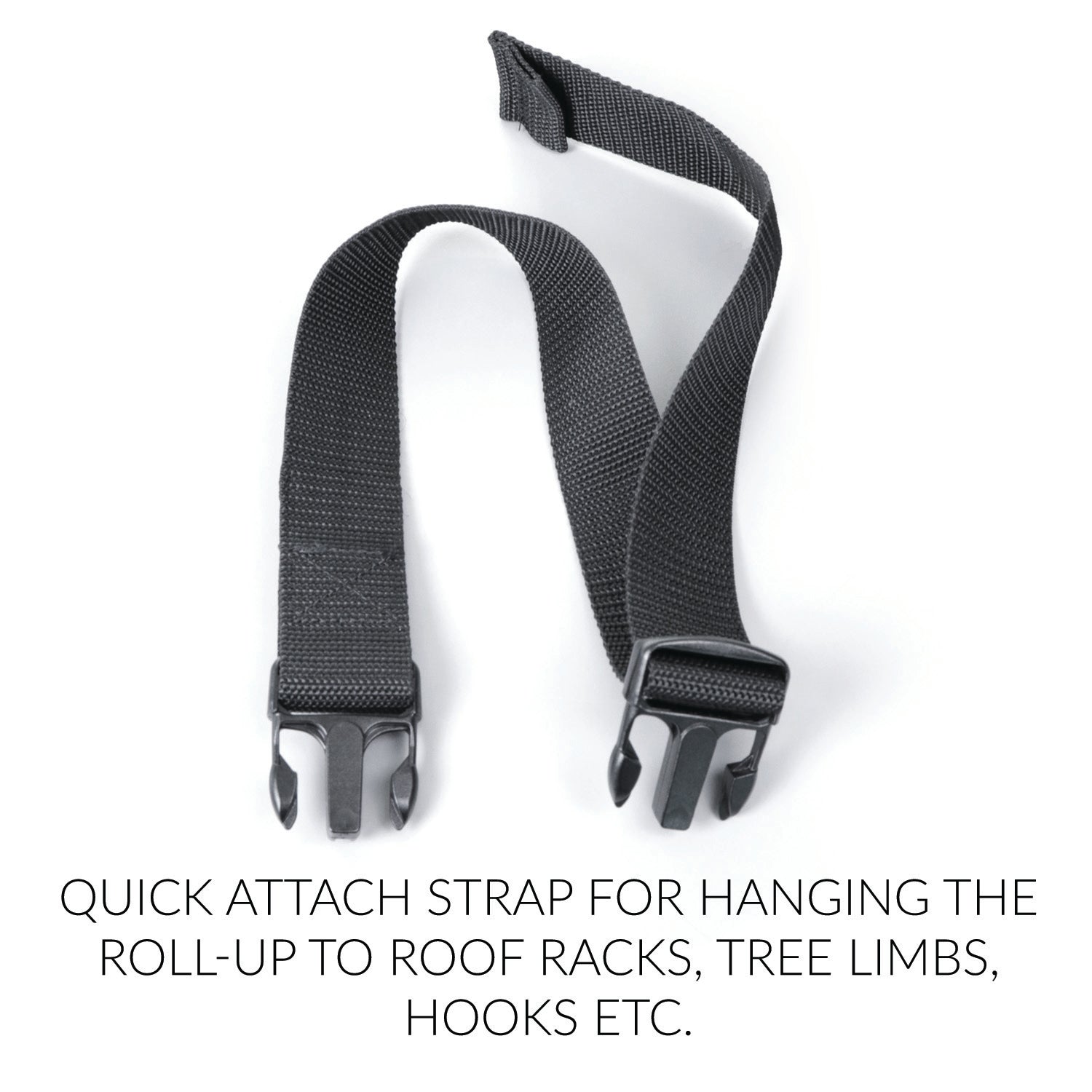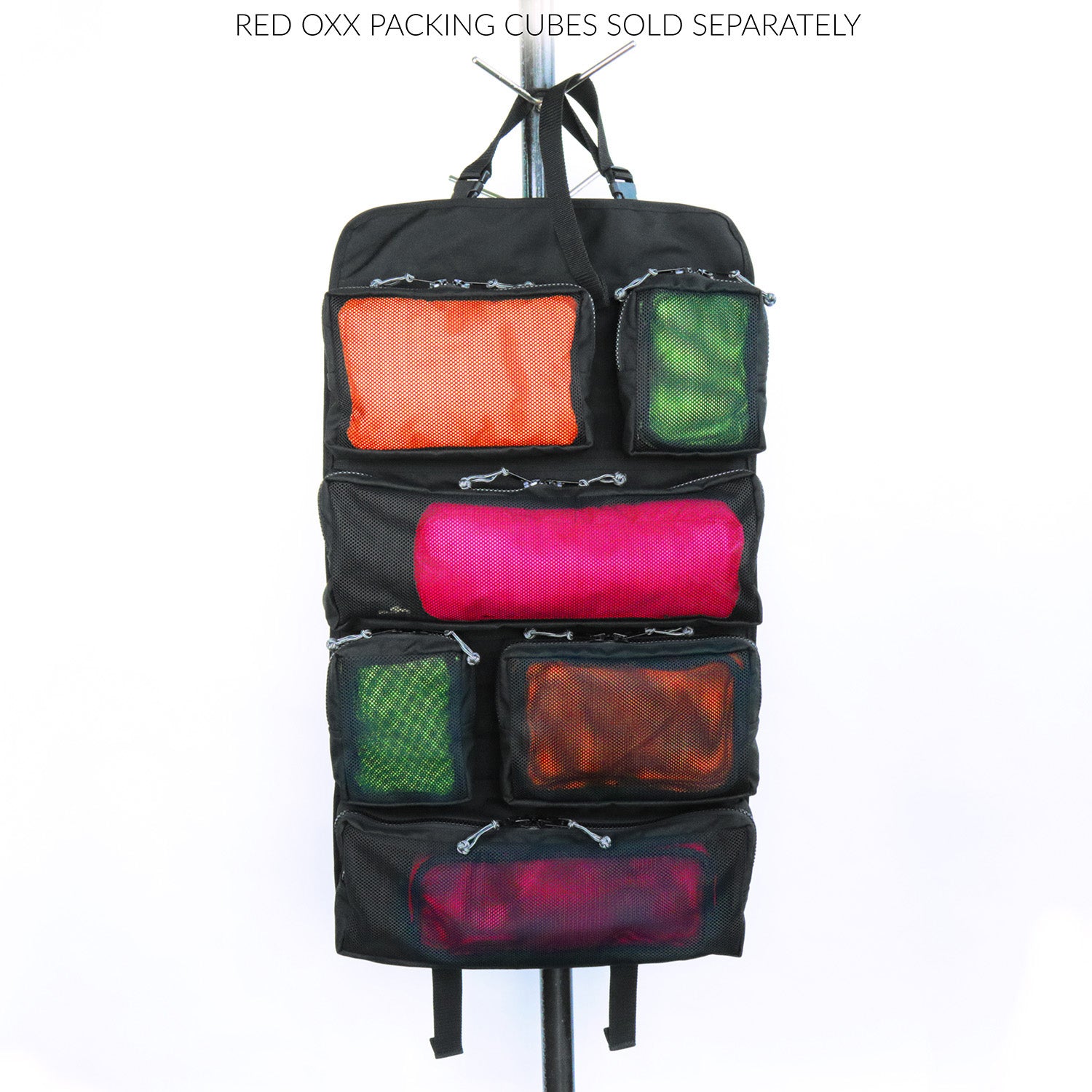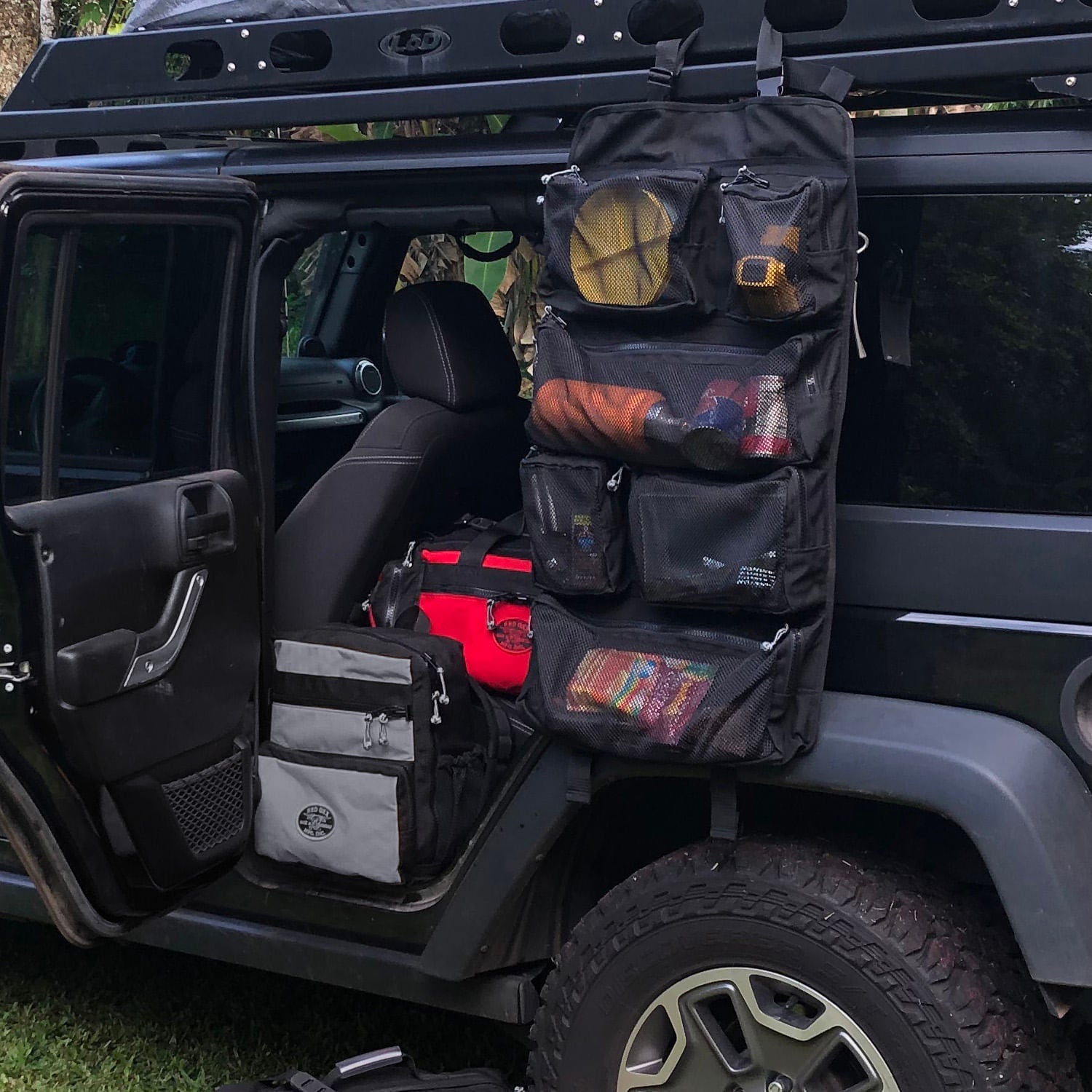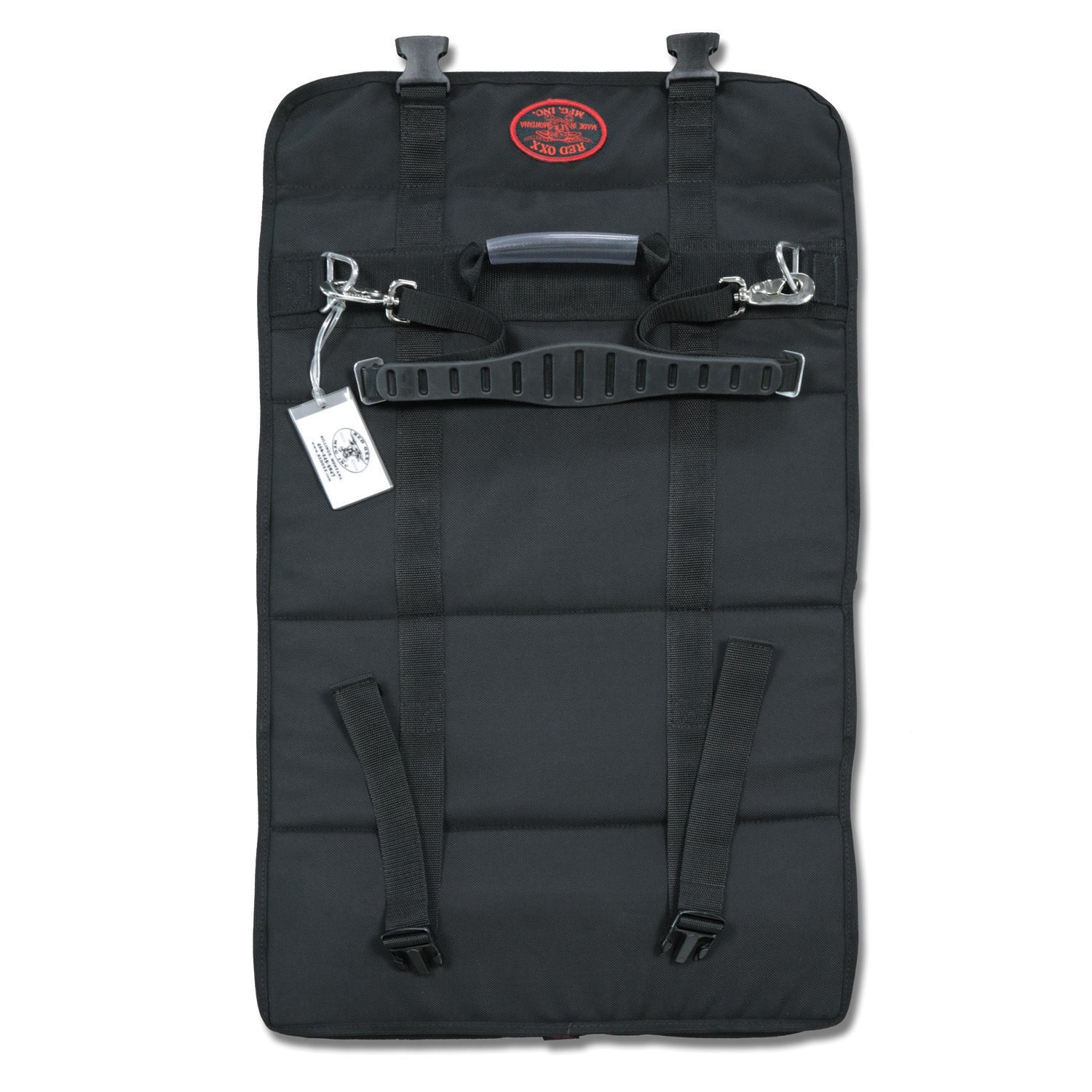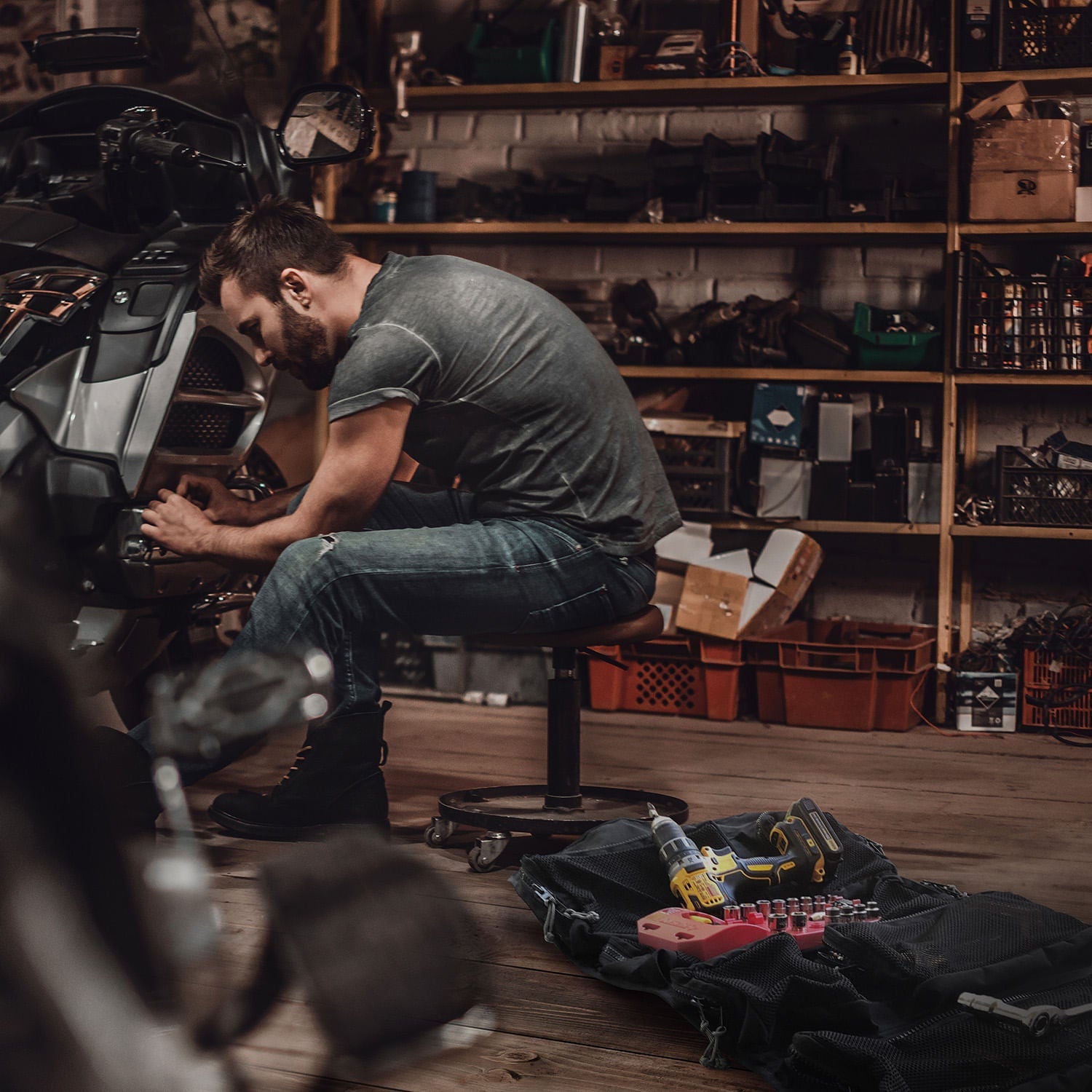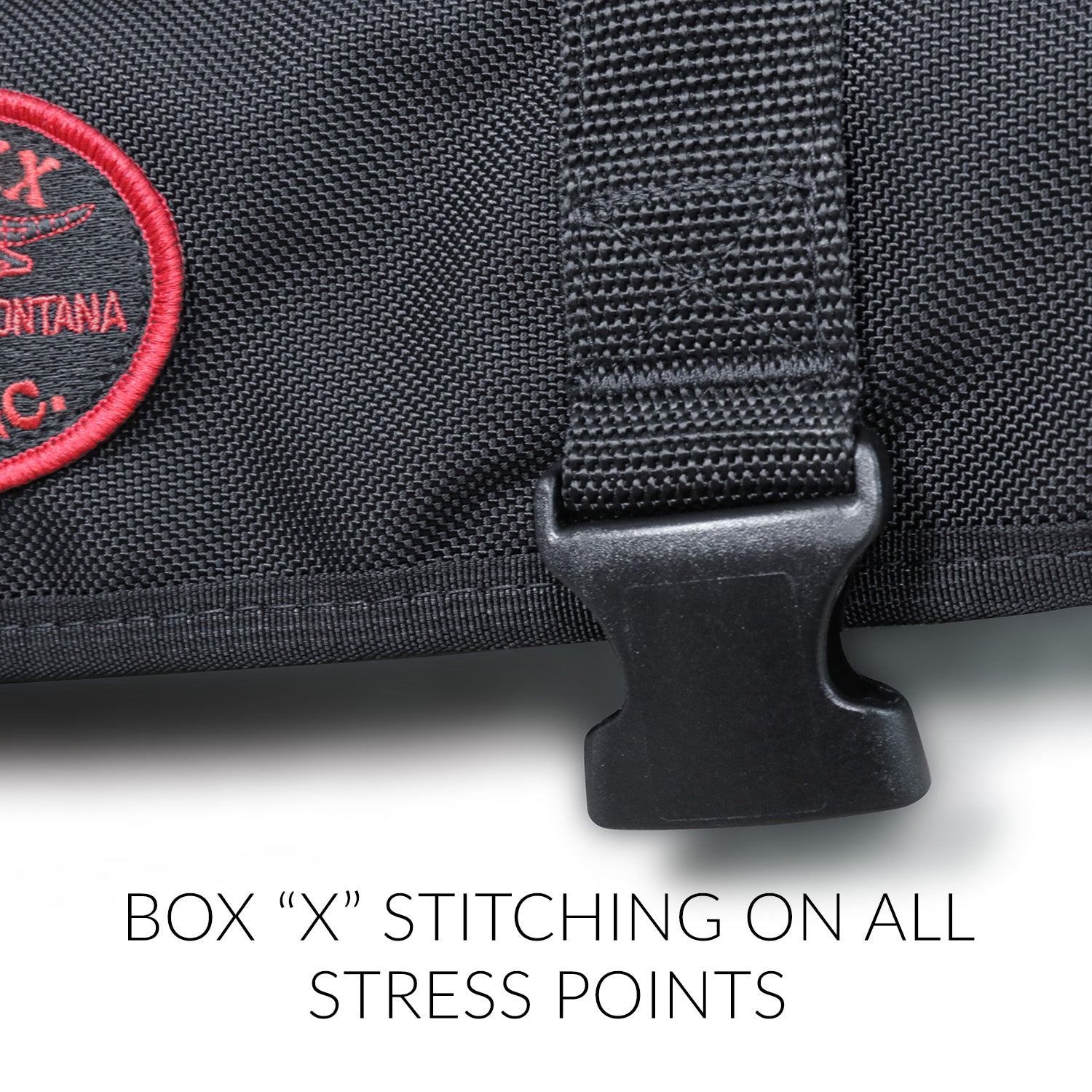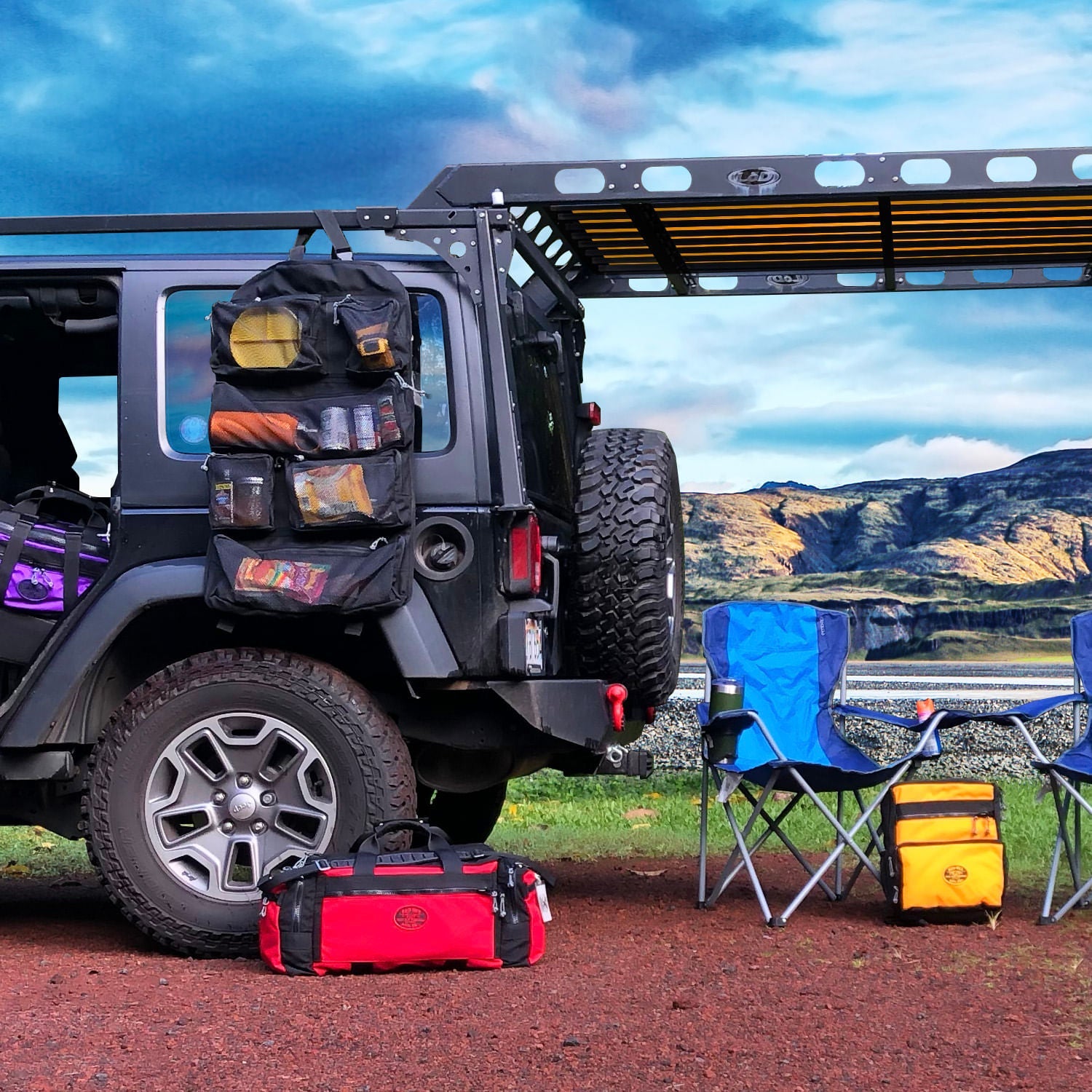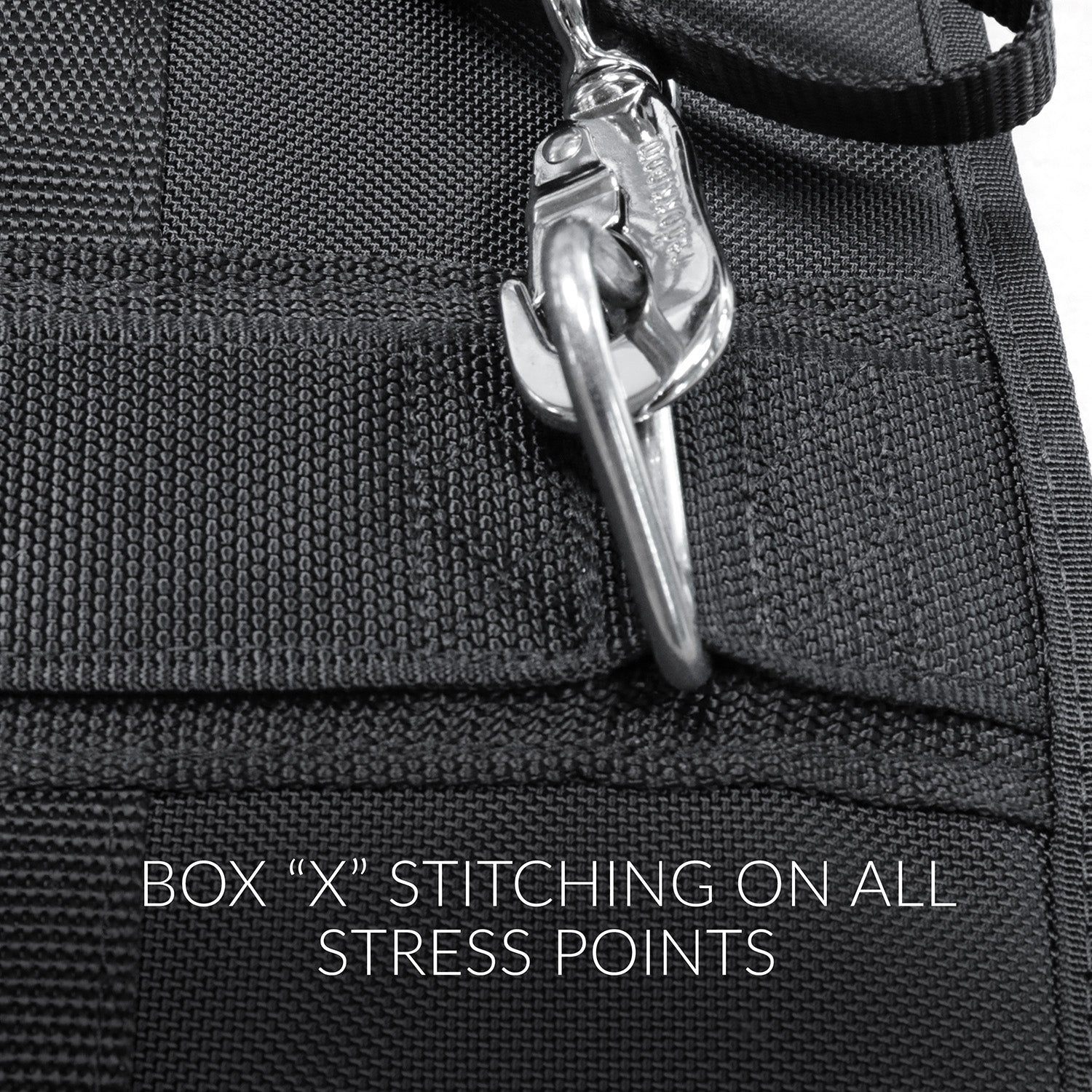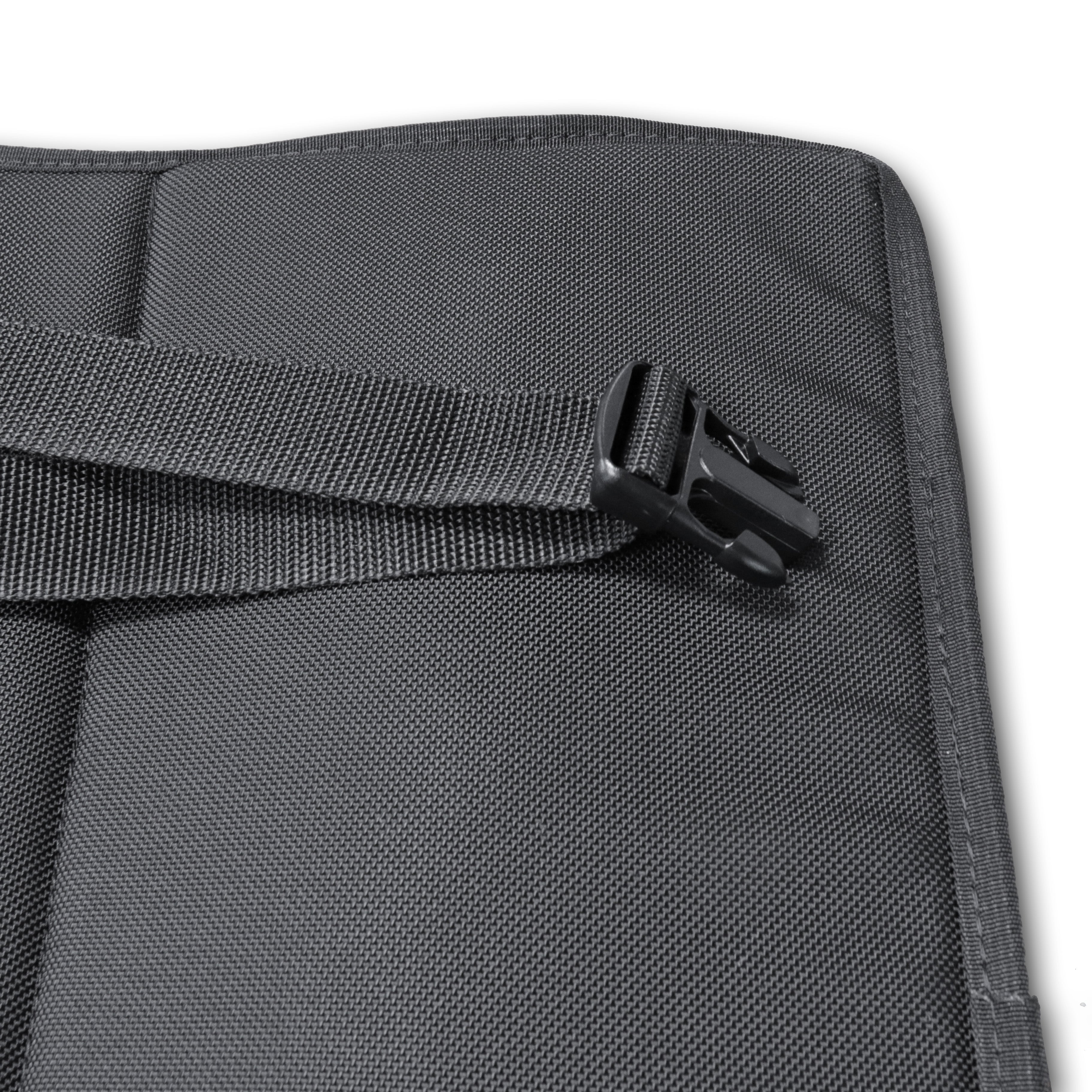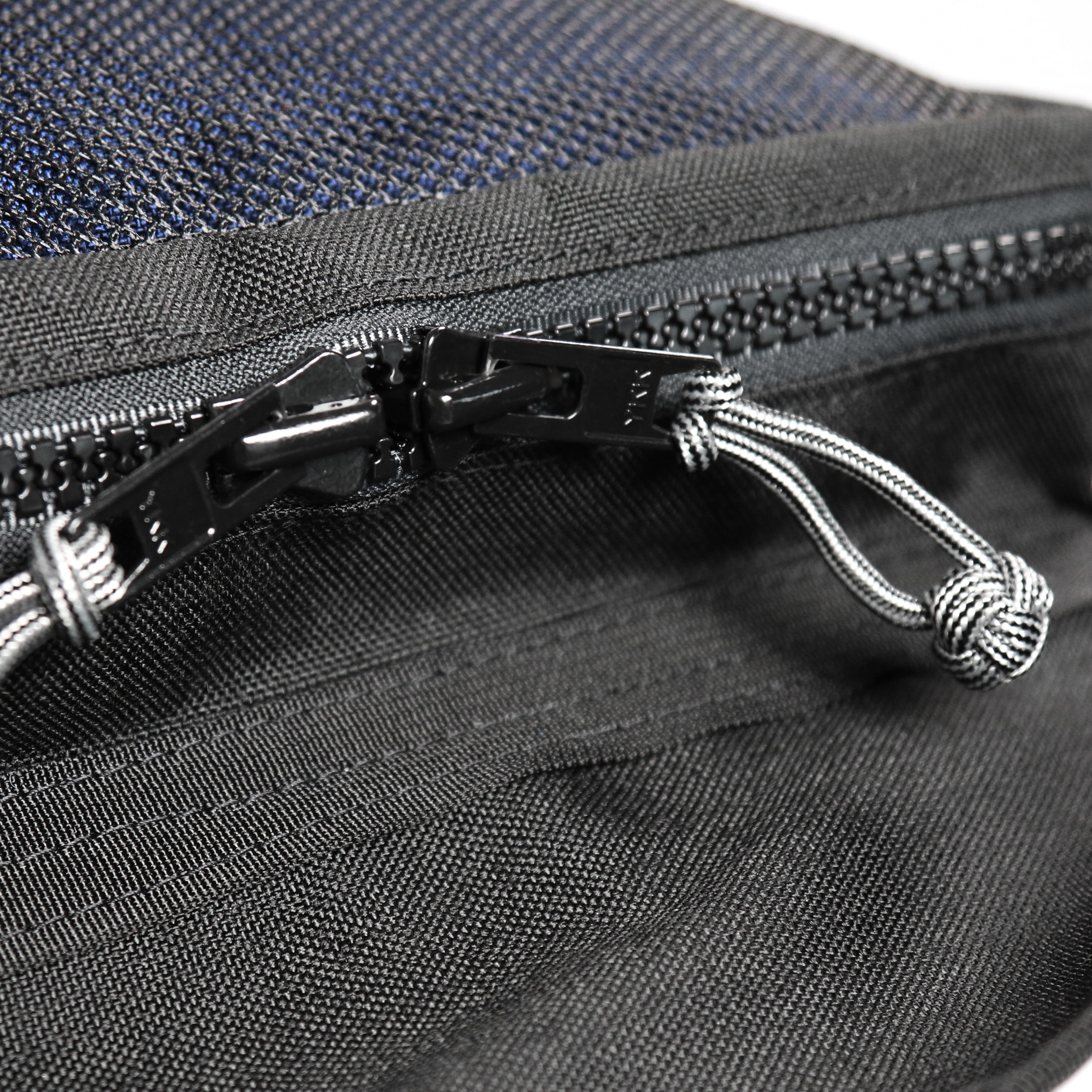 ---
Gear hogs rejoice, roll this beast up and hit the trail. 
Introducing our checkpoint-friendly organizer, designed with convenience in mind. Unroll to reveal six see-through mesh pockets, all securely housed within a rugged Ballistic Nylon exterior. Hang it up to get a clear view of your packed essentials, making it an invaluable companion for carry-on travel, overland camp kitchens, tool storage. 

Pickup available at Shop location
Usually ready in 24 hours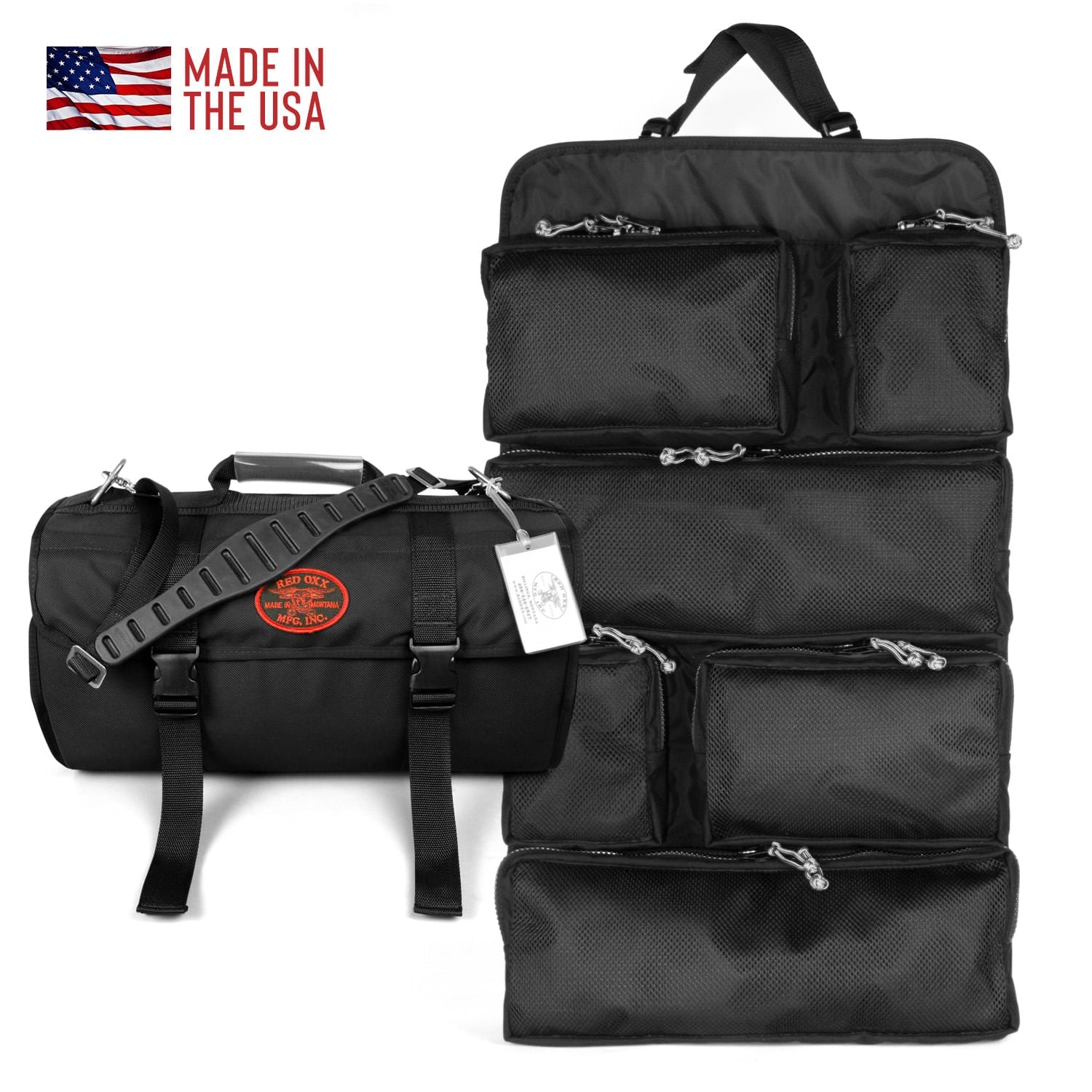 Big Bull Roll-up
Ballistic Black
COMPRESSOR BAG, CAMERA BAG, CHARGERS, CABLES, OR FIRST AID BAG
The Lil Roy EDC Cache' Bag is handy for storing things you might want to organize by color. For instance, pack your air compressor in a Mariner one, your First Aid Kit in a Red Roy, and your camera in a Khaki color one. Multiple colors of Lil Roys can be used to organize all sorts of overlanding things.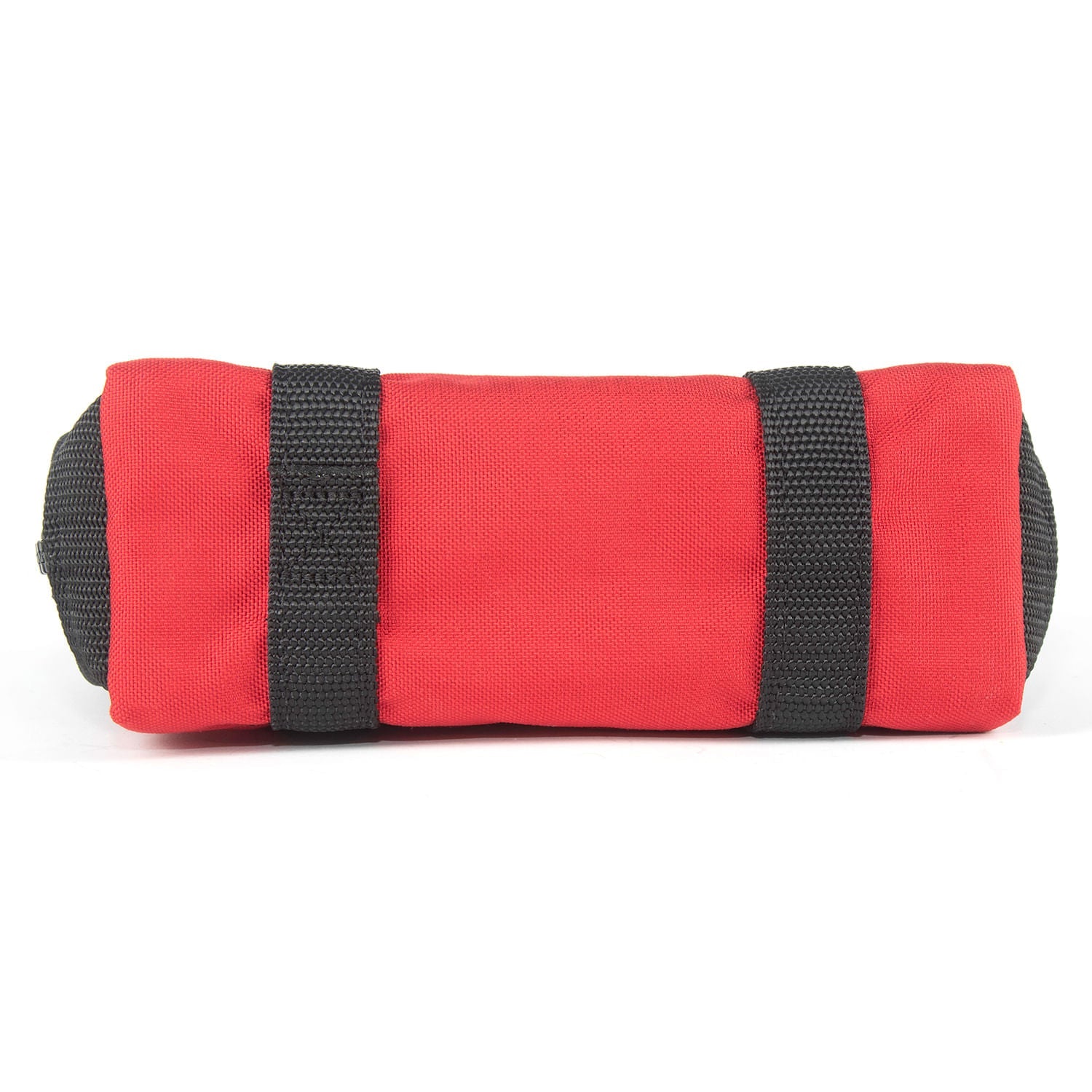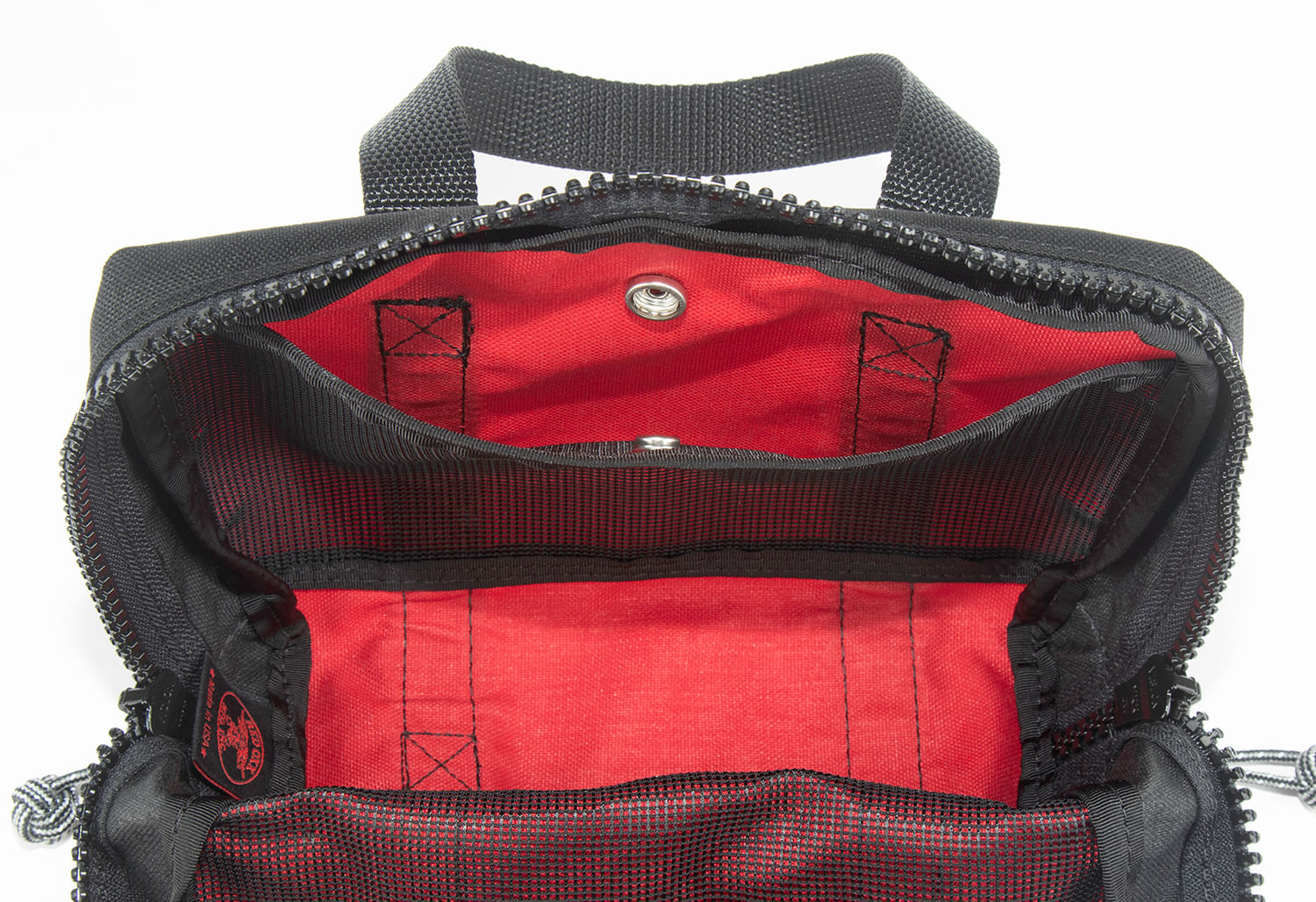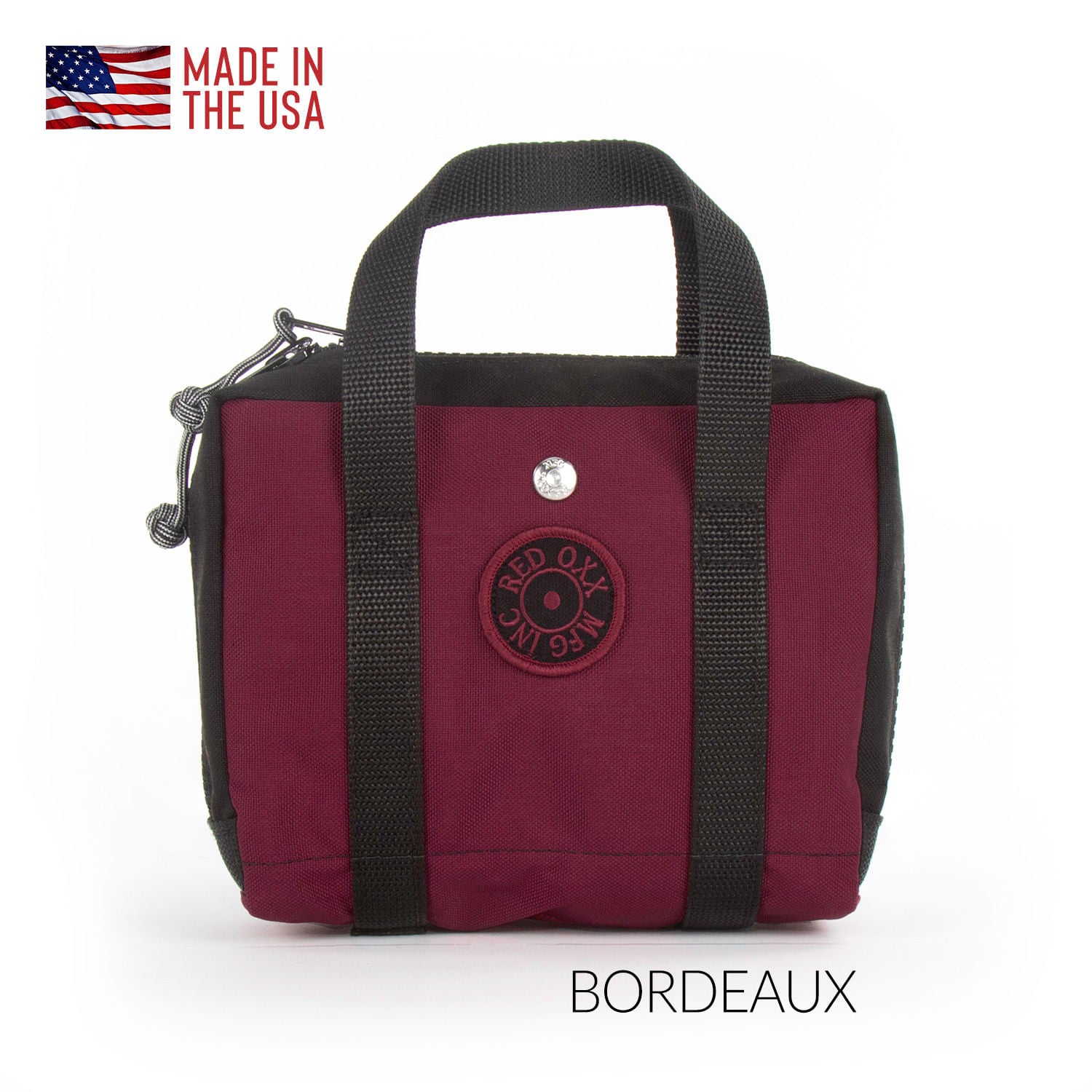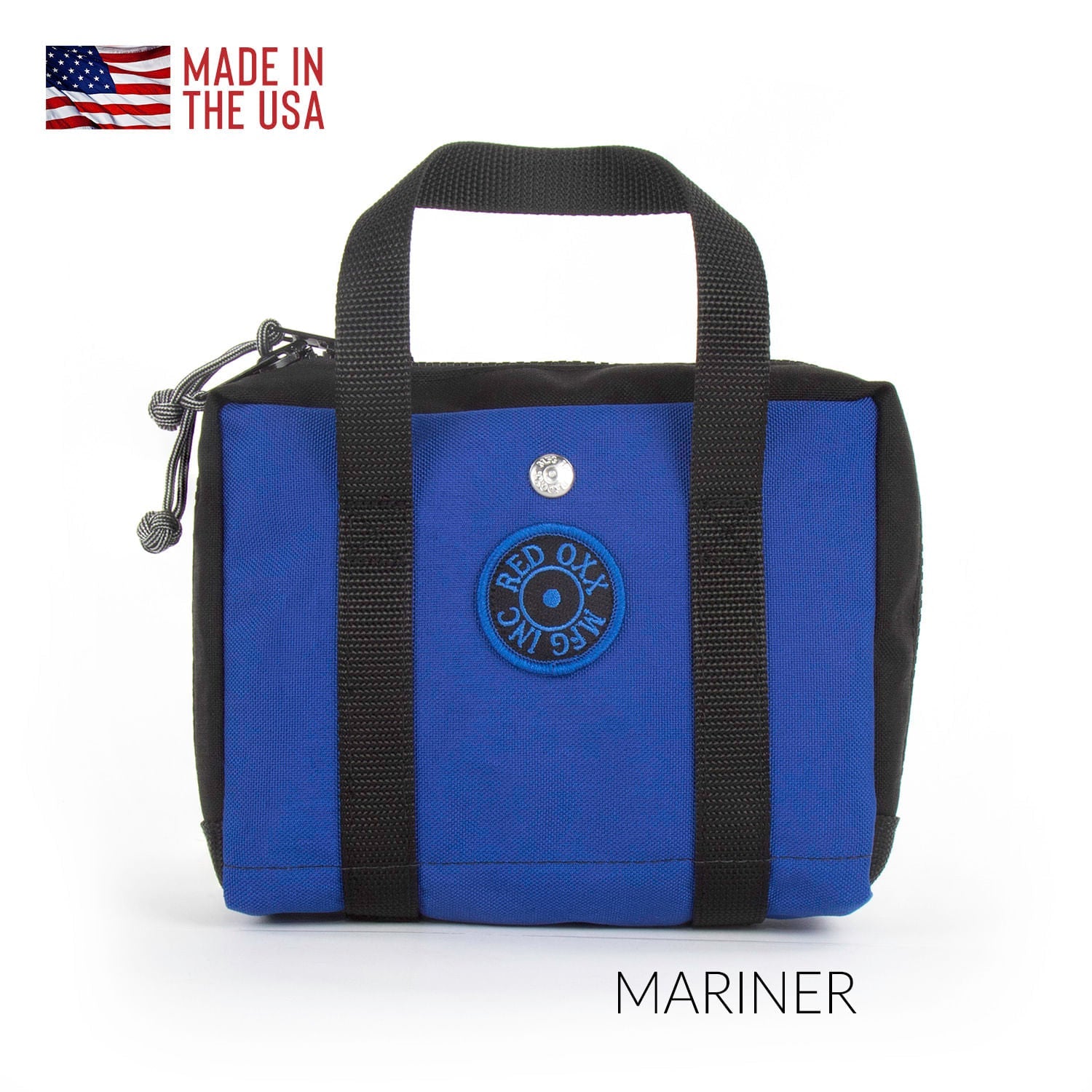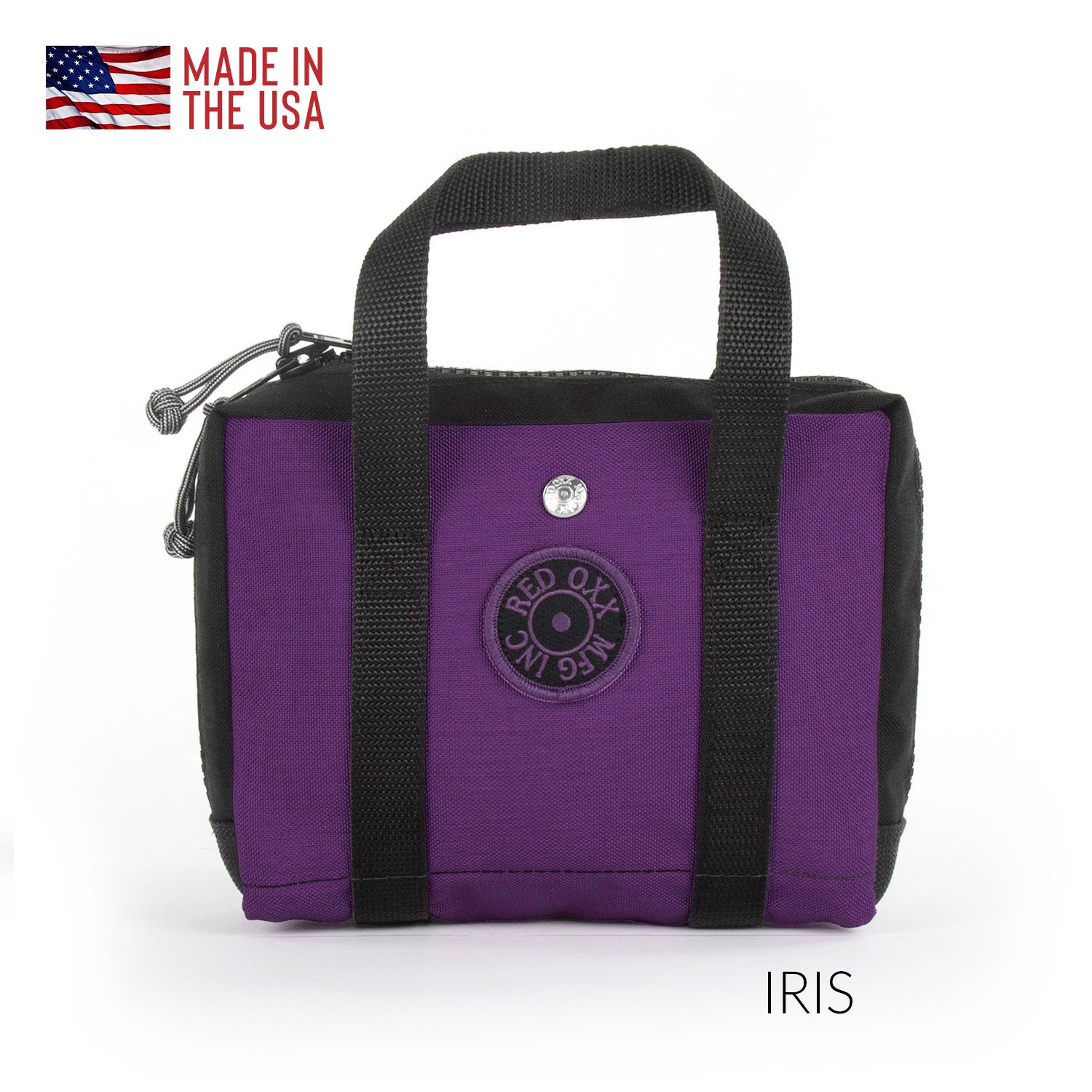 ---
Lil Roy-the toughest cowboy out there!
Lil Roy EDC Caché Bag is designed for the toughest of tasks - the very definition of overbuilt. With 13 color options, it offers unlimited possibilities to safely store and organize delicate electronics or logging chains. Every detail ensures uncompromising quality, giving you the confidence that your items are secure, whatever you're using them for. Twin interior mesh pockets with snap closure. 
Made in USA with our "No Bull Warranty"
Dimensions 7"H x 3" W x 9"L 


Pickup available at Shop location
Usually ready in 24 hours
A BELONGINGS BAG THAT BELONGS IN YOUR RIG
Flying Boxcar Sports Duffel likes long things in it's main compartment. It features a padded durable ballistic nylon bottom. The grab handles on it's ends and raised side pockets can be easily accessed. Favored by overlanders over our other duffels, the Flying Boxcar won't derail our belief in soft-sided bag ruggedness.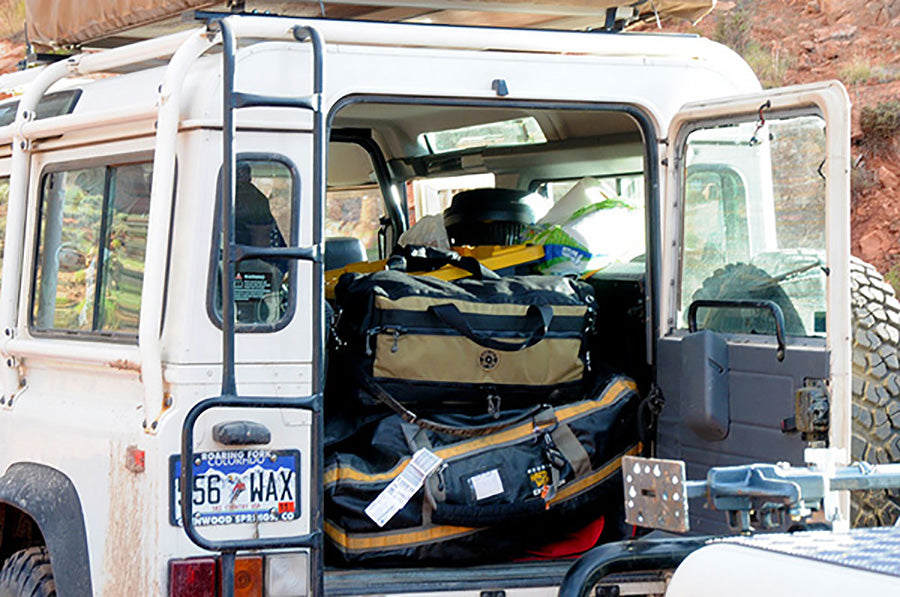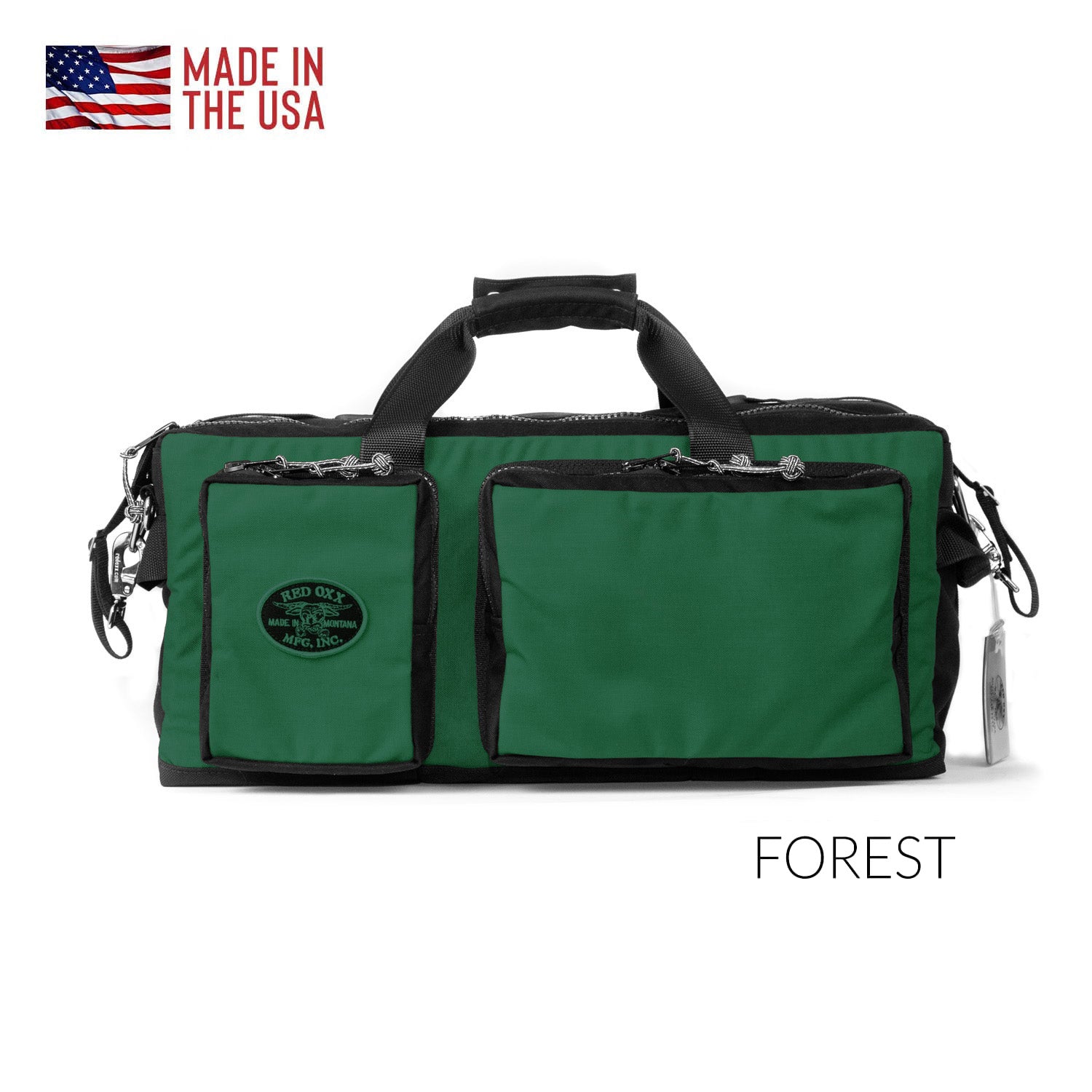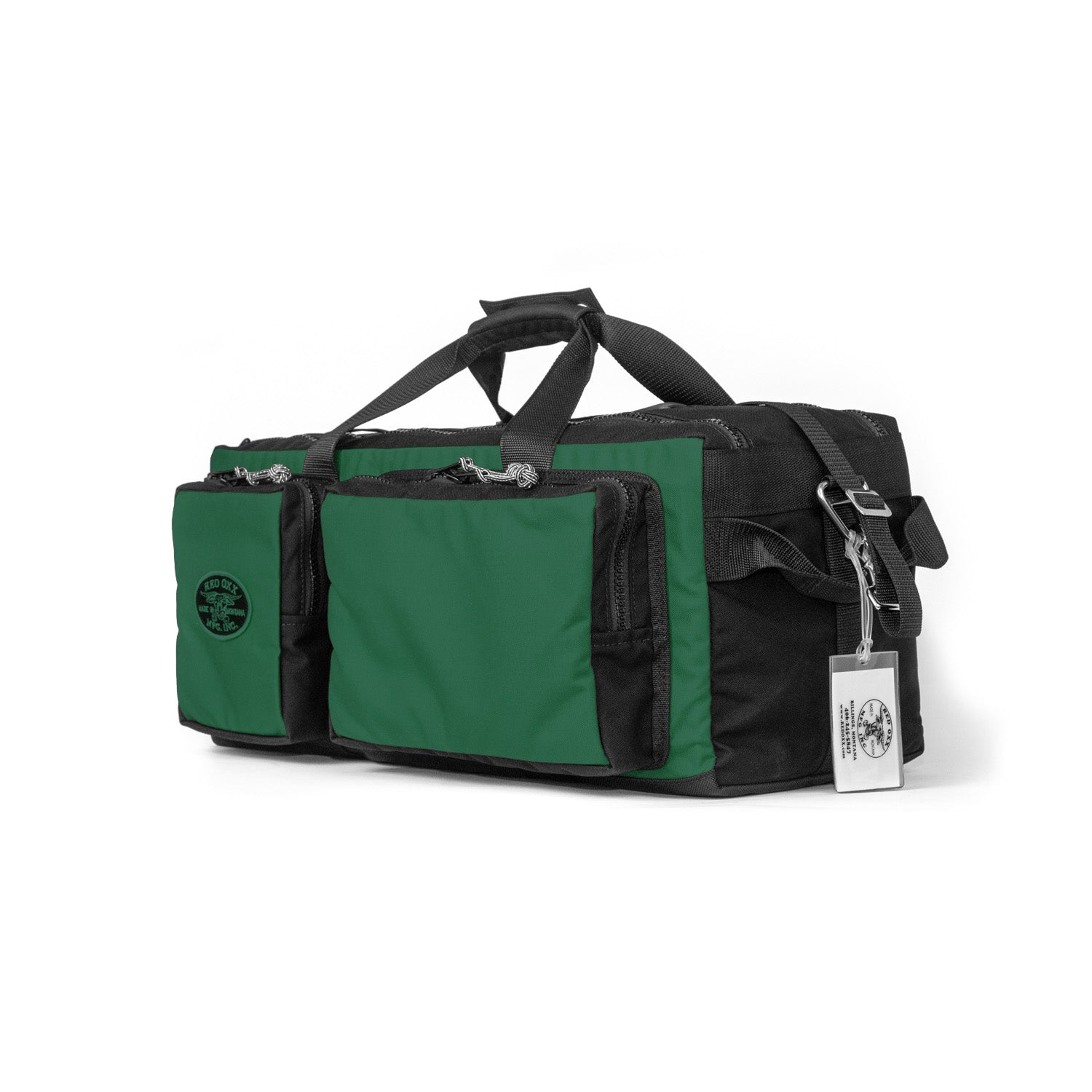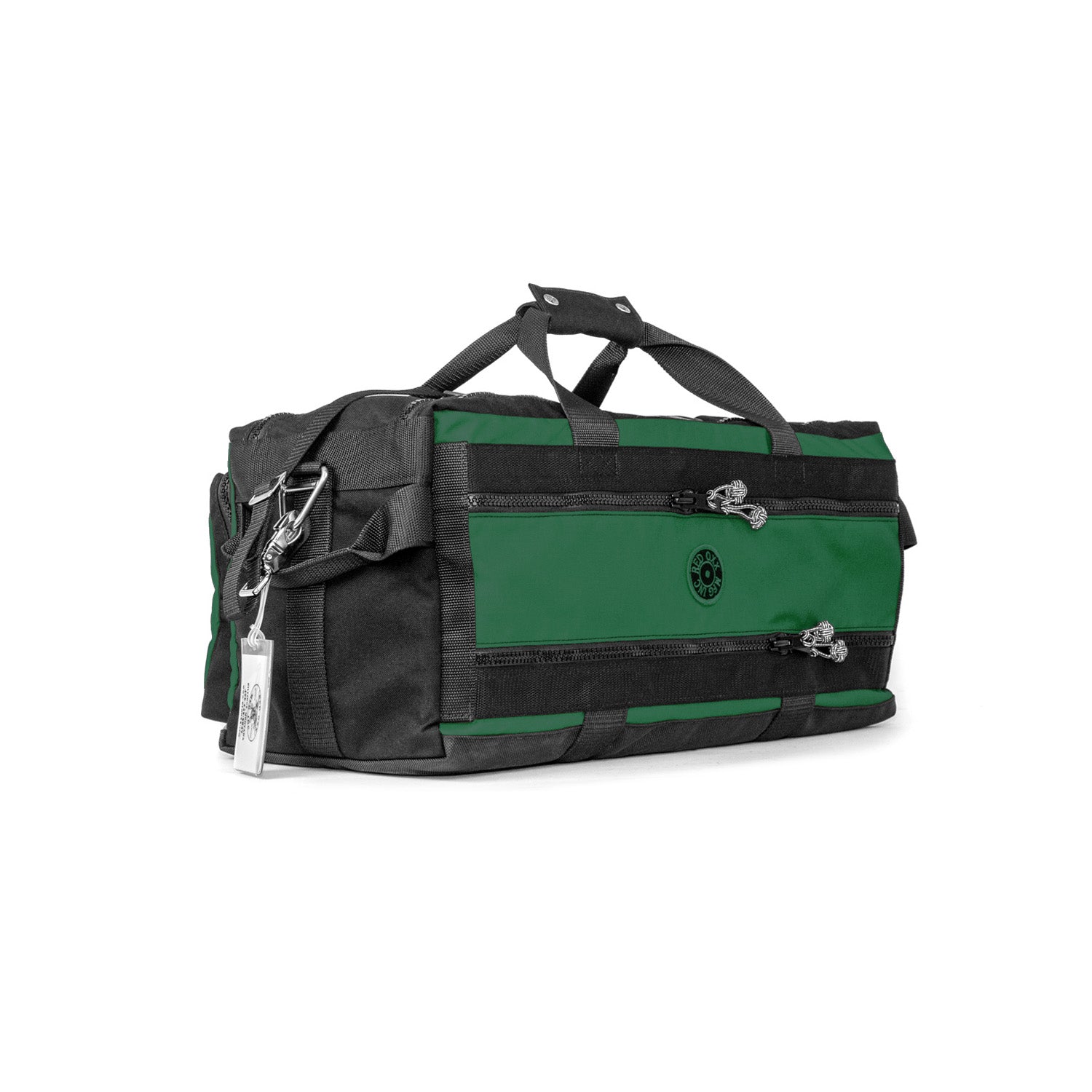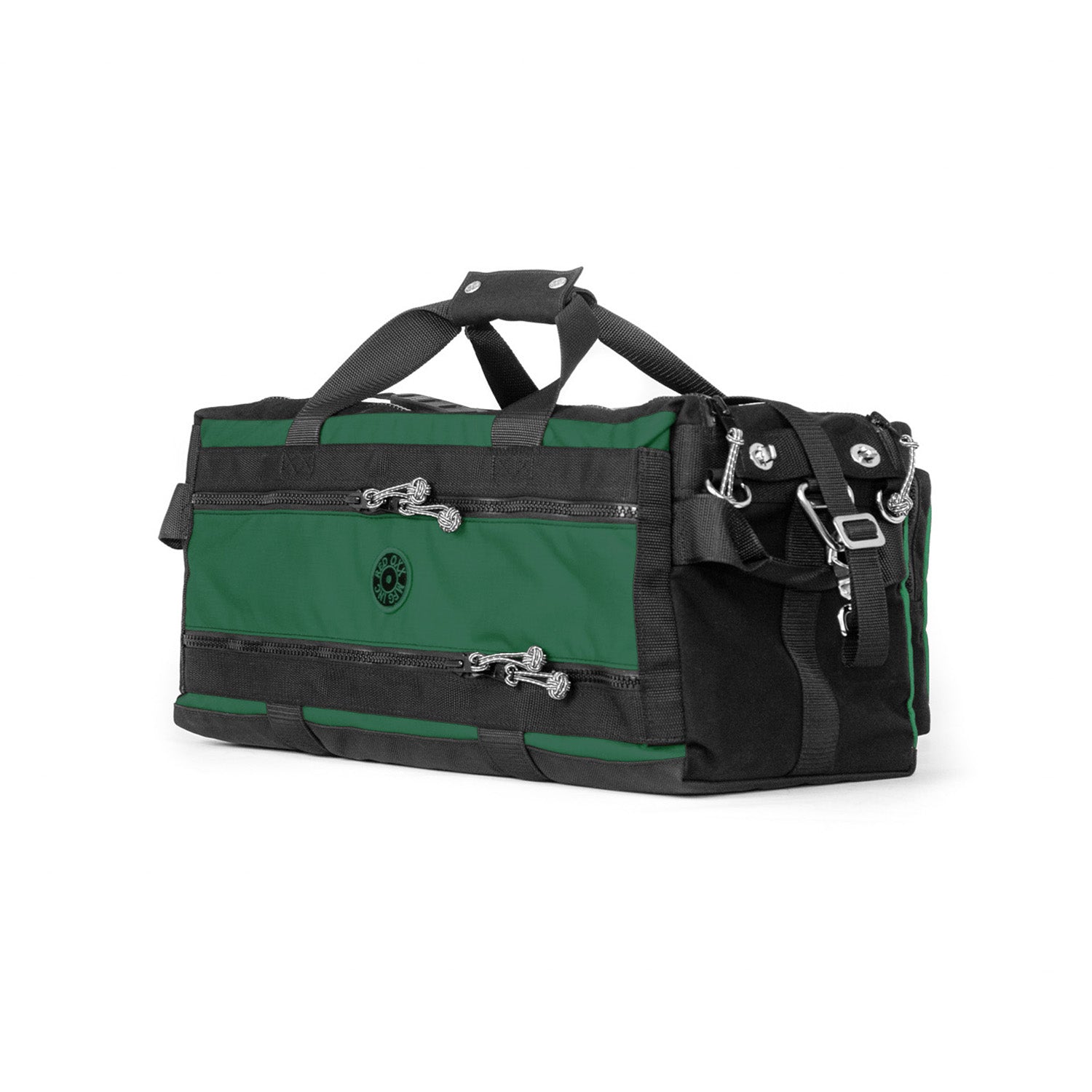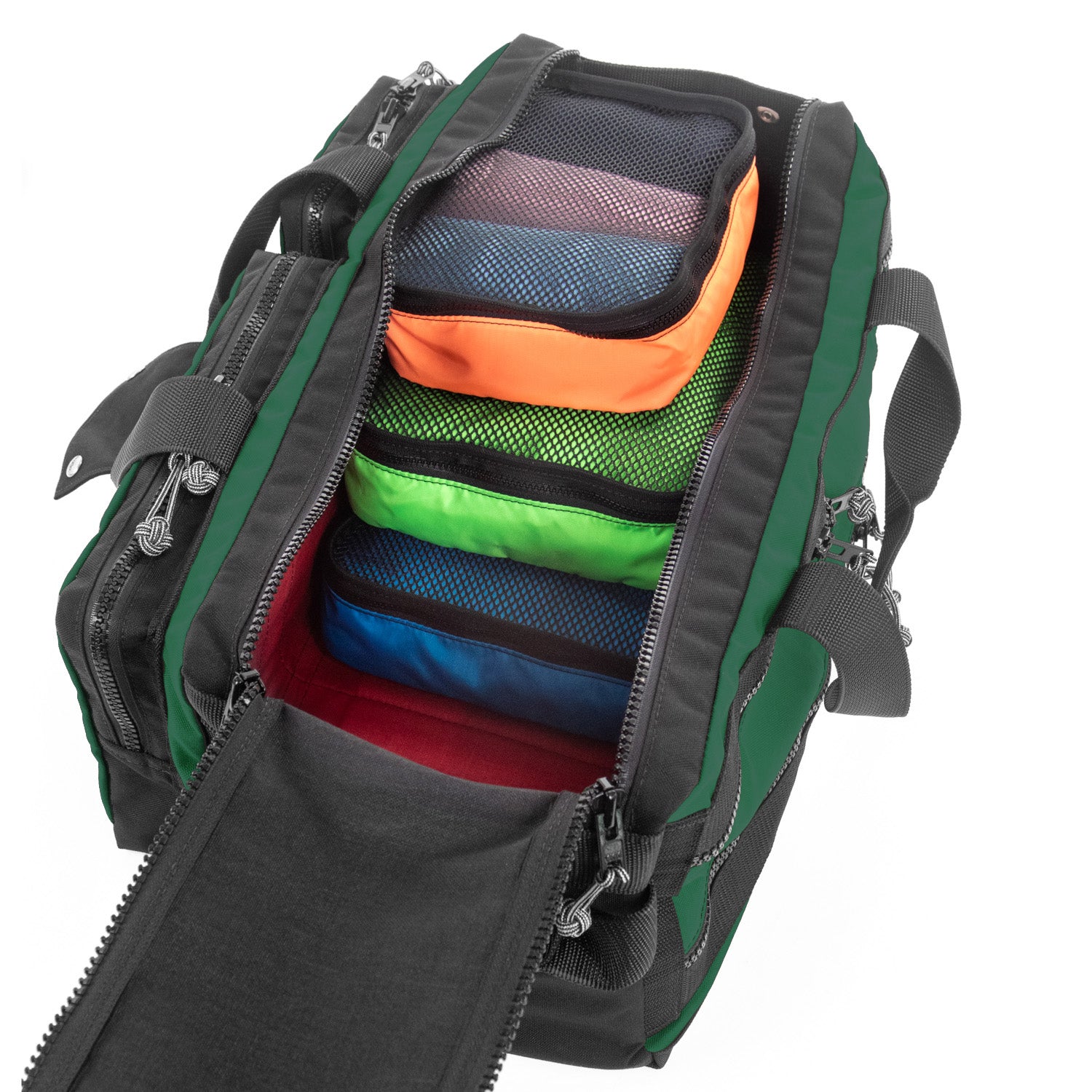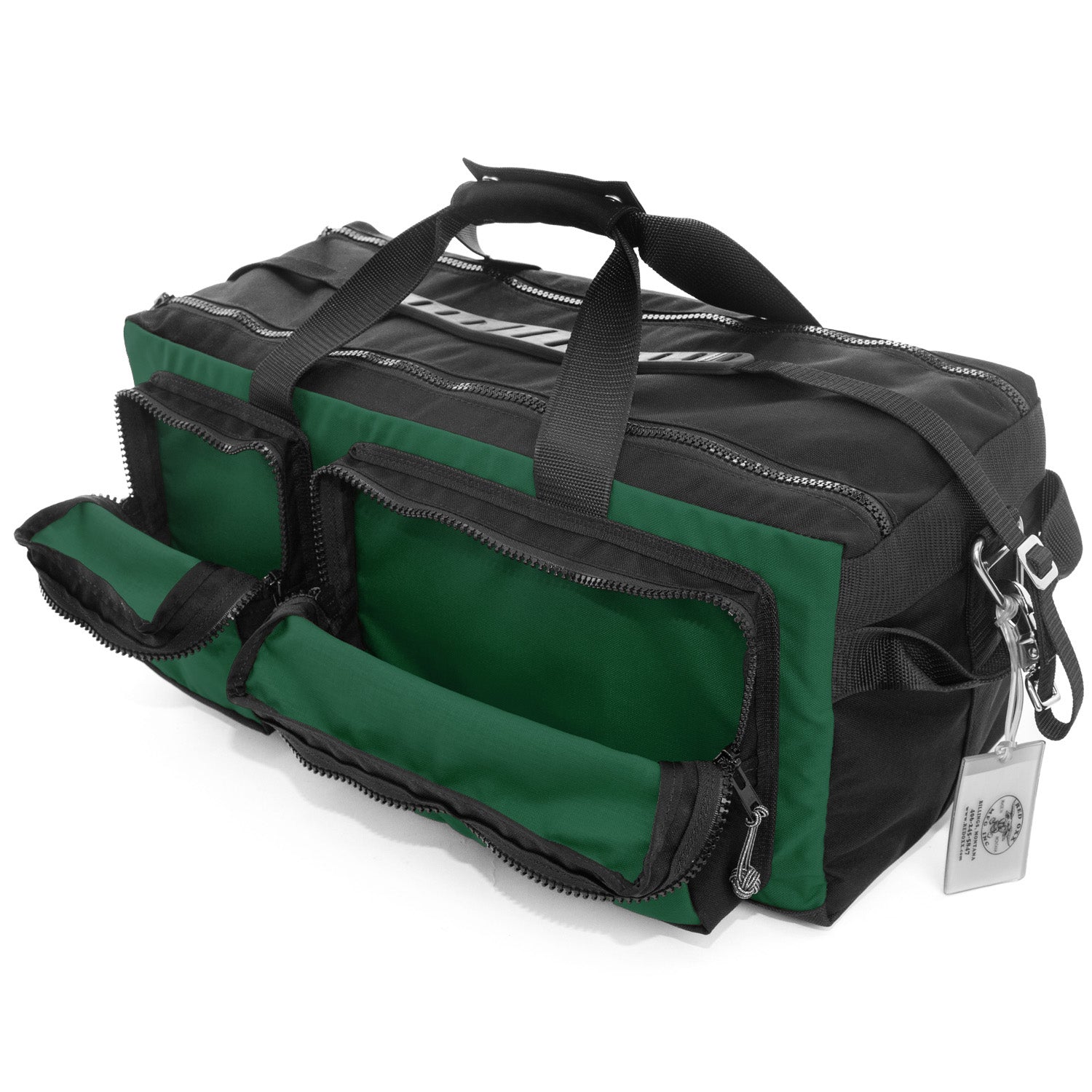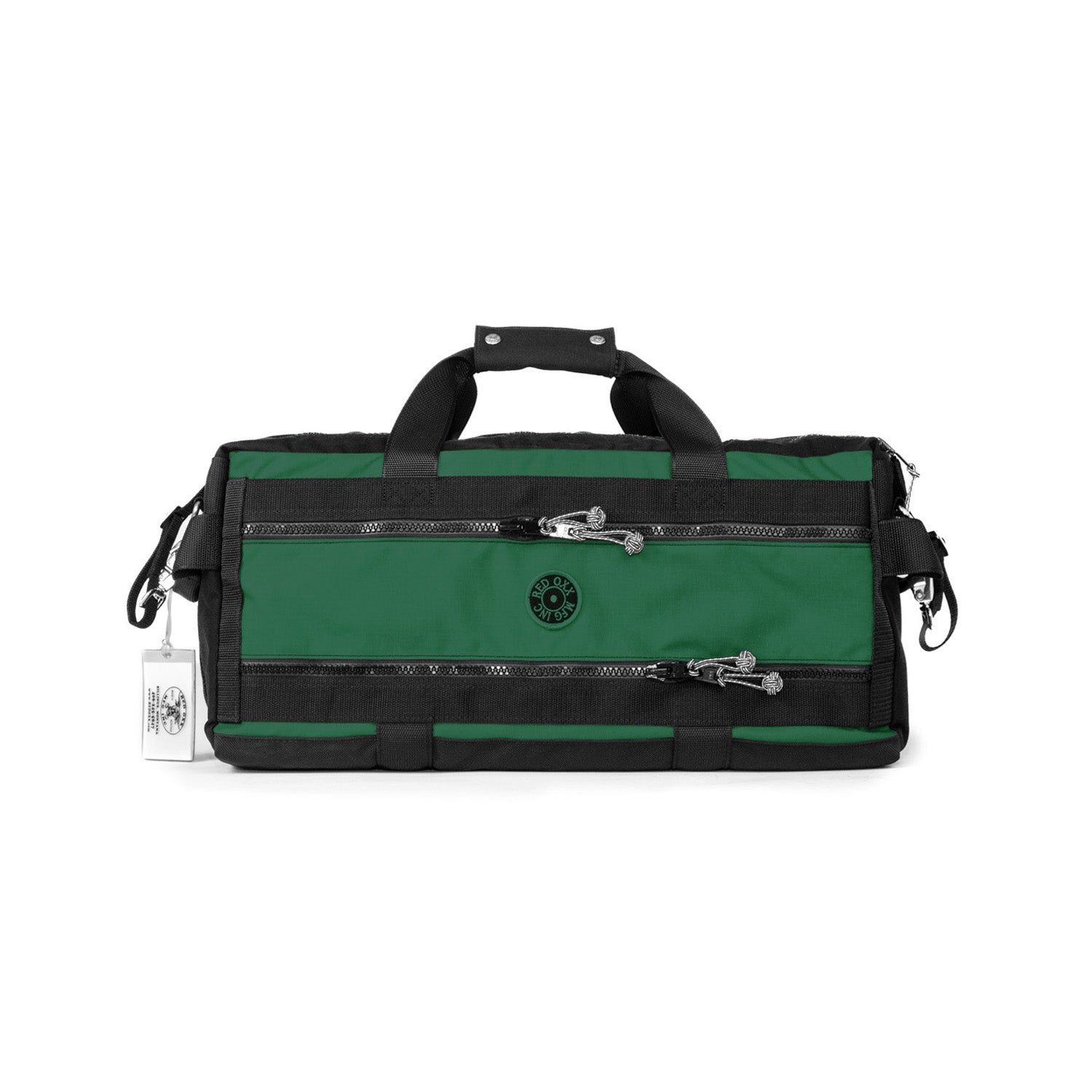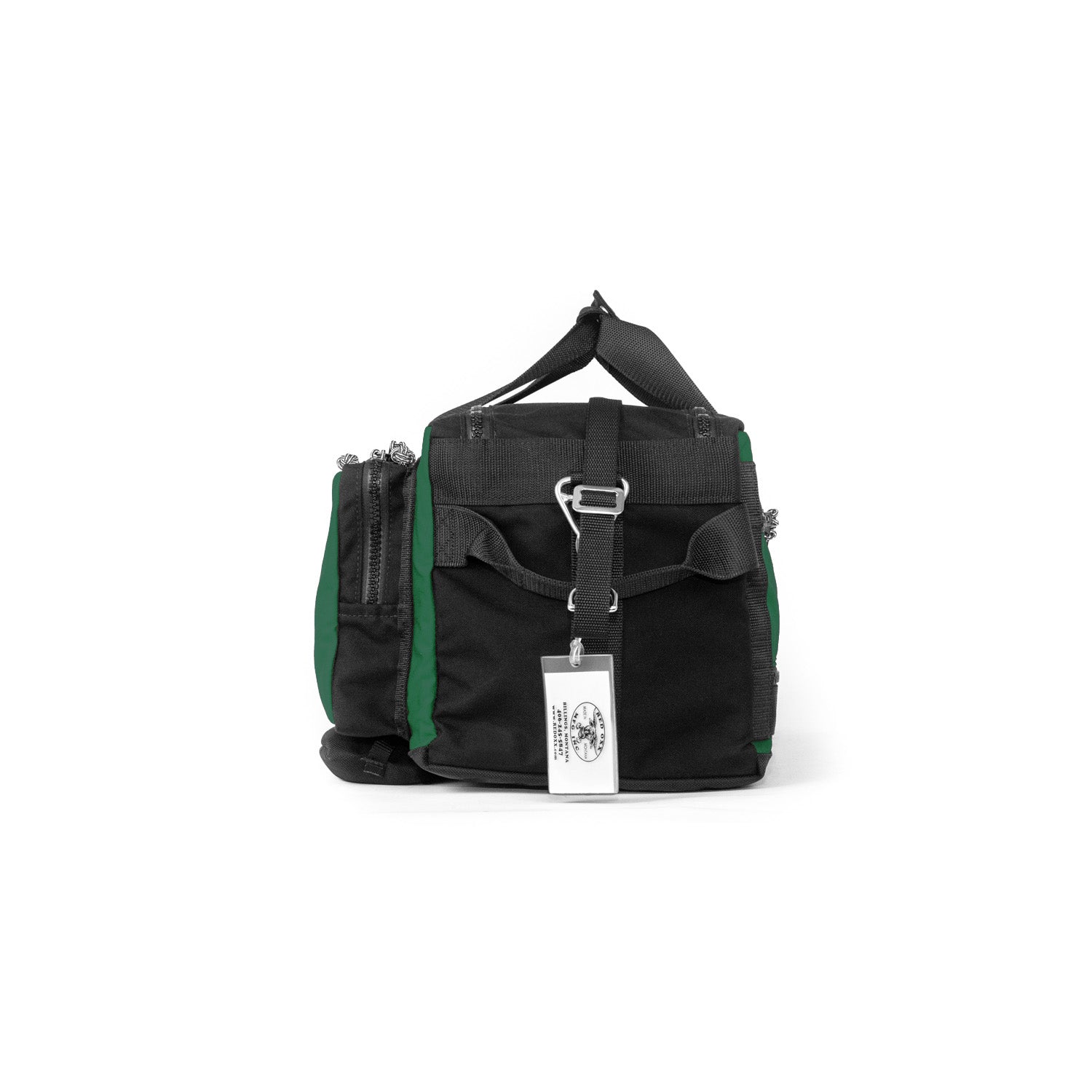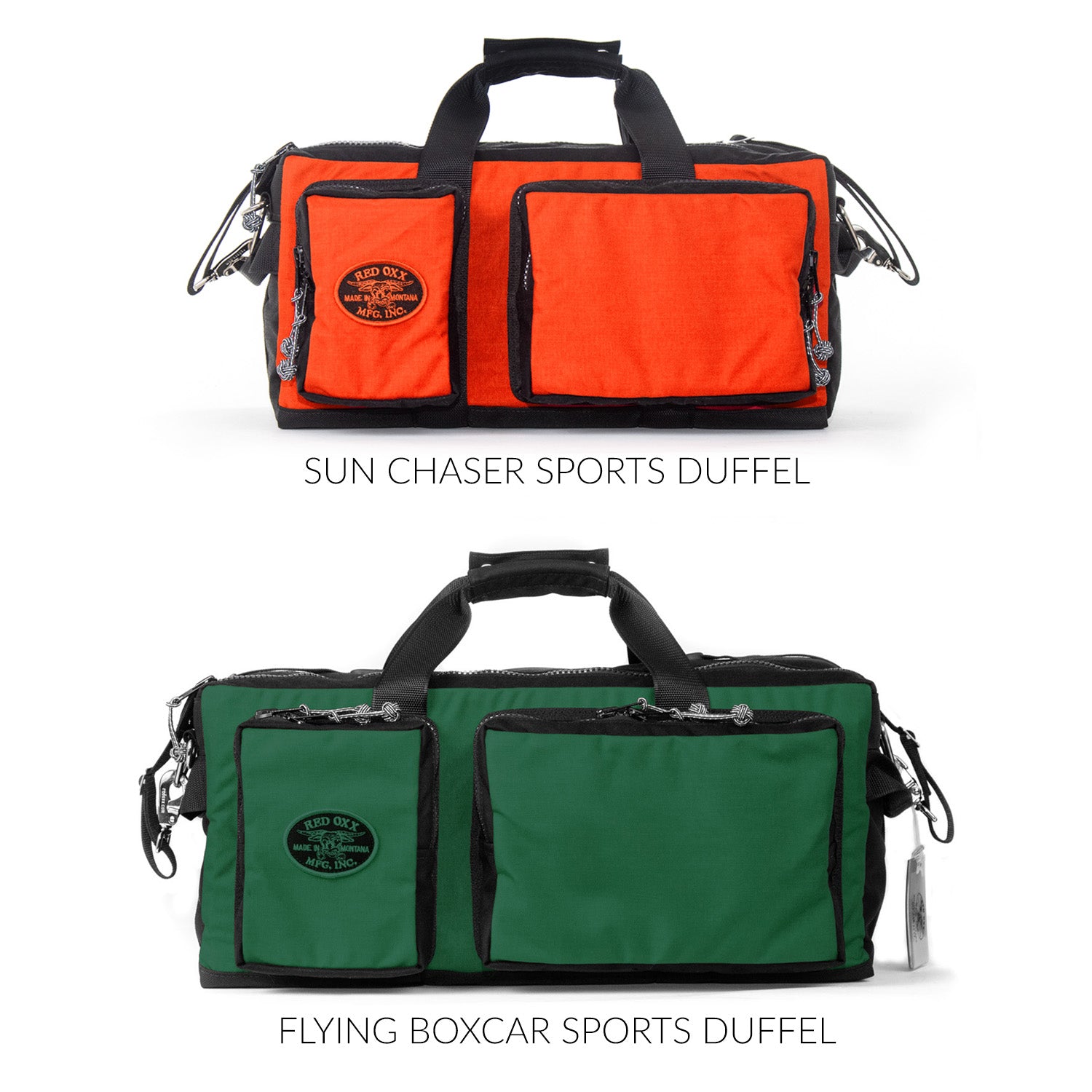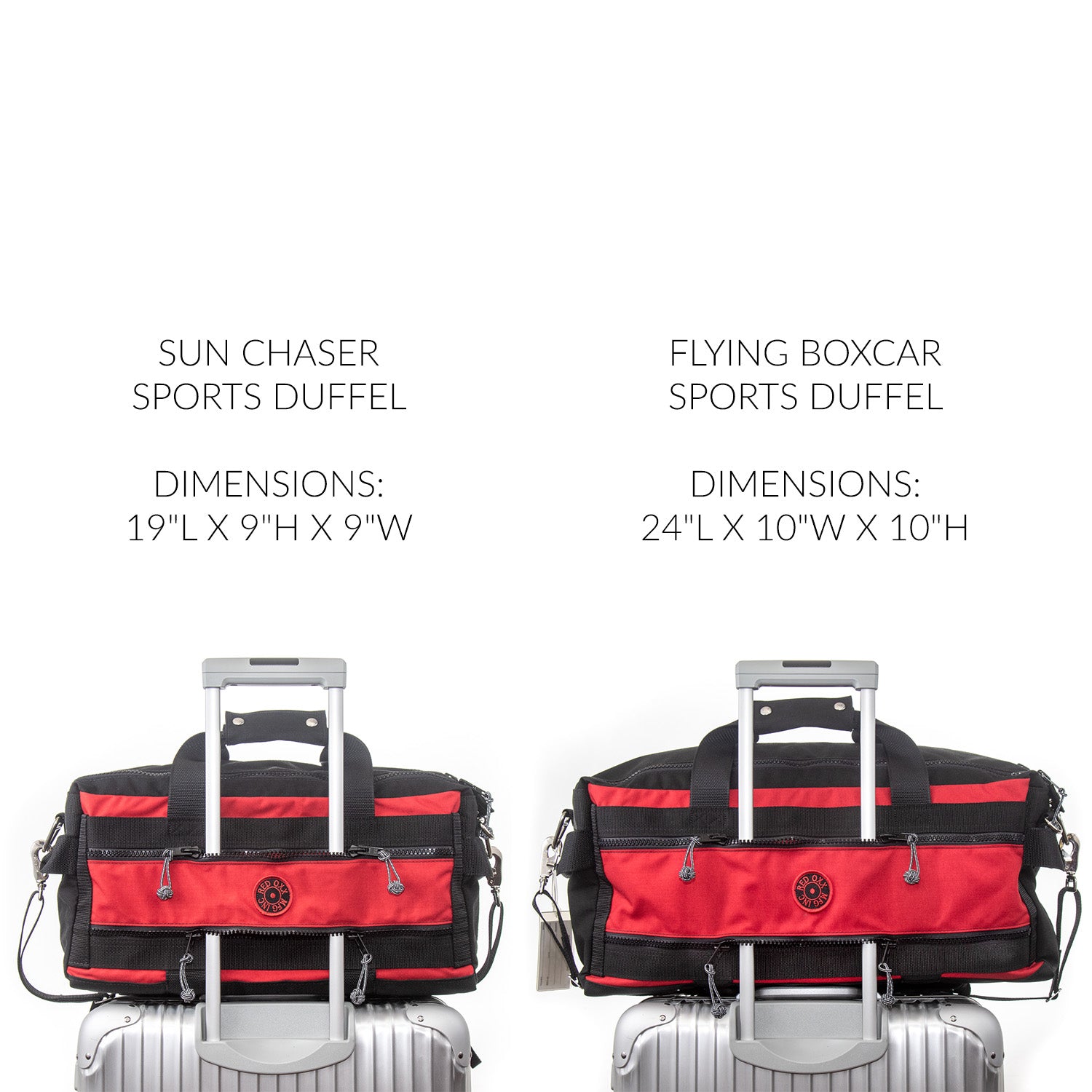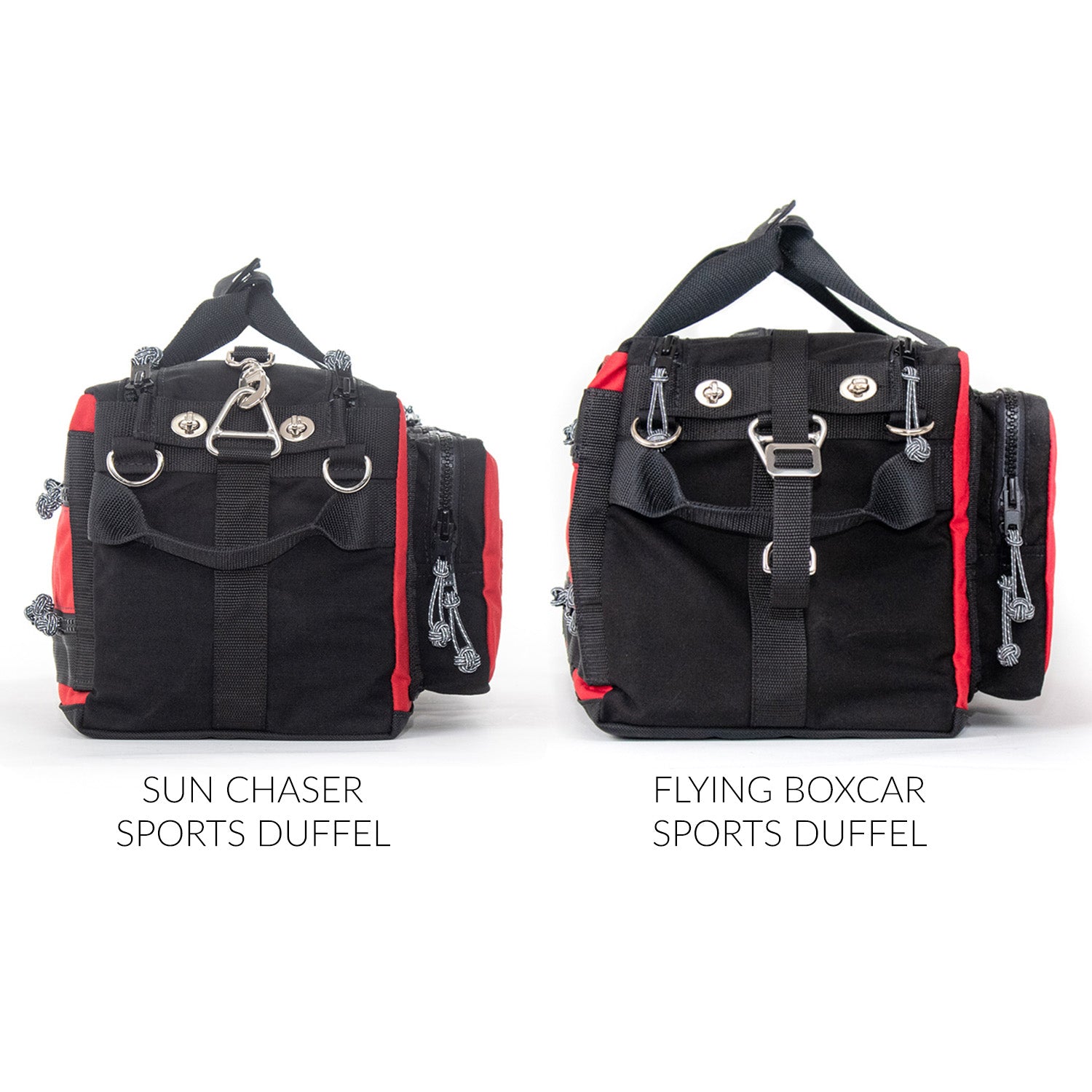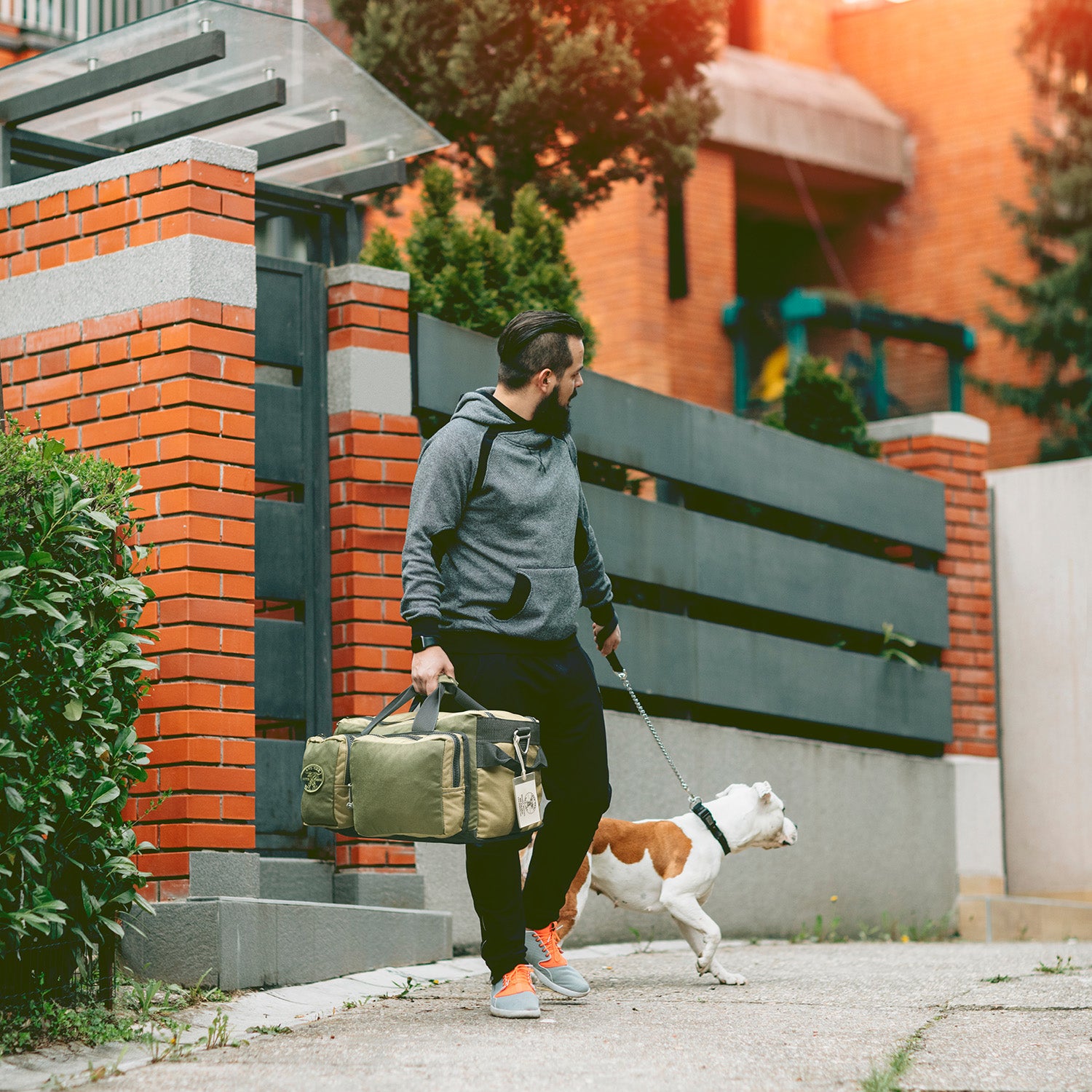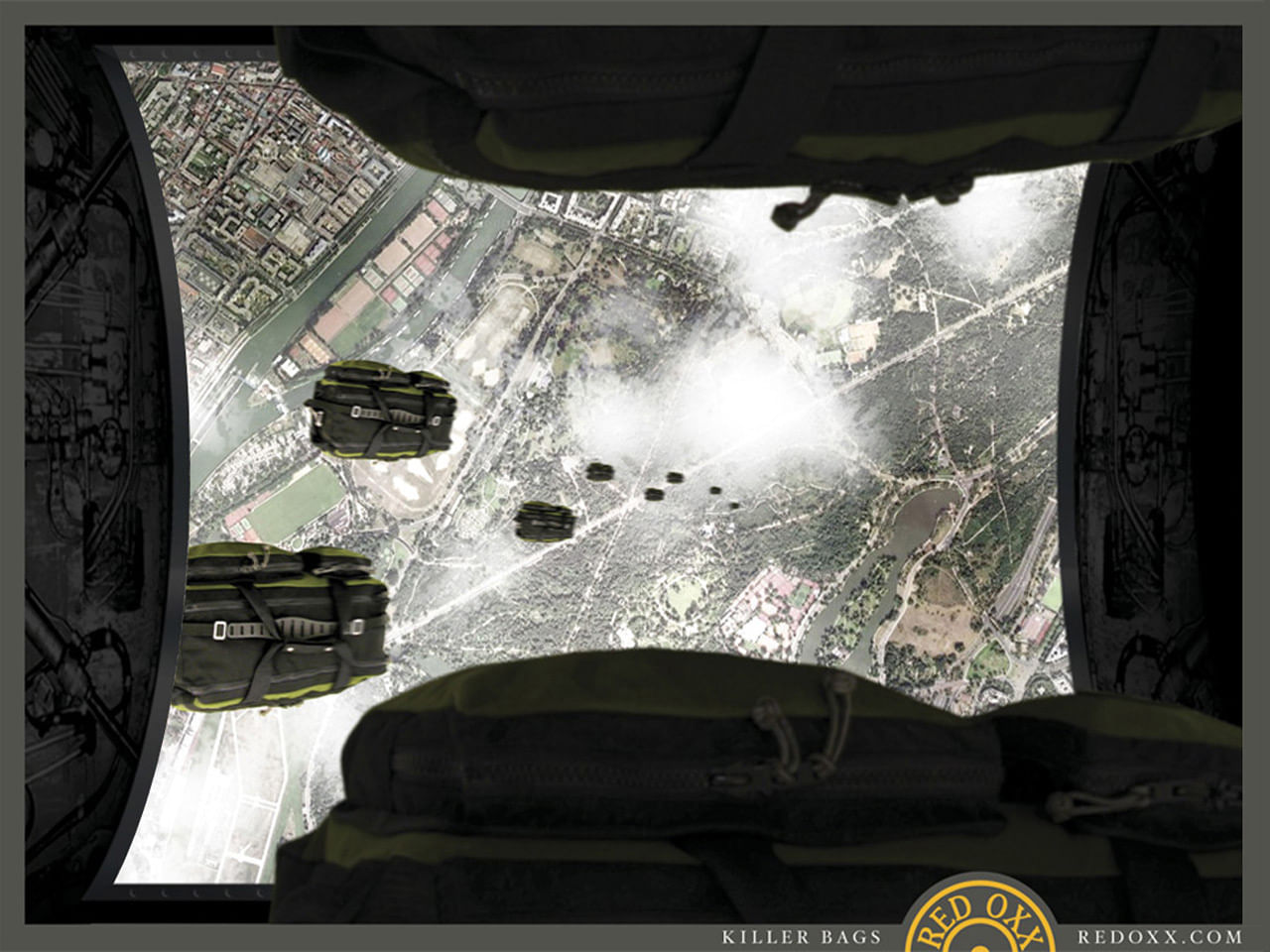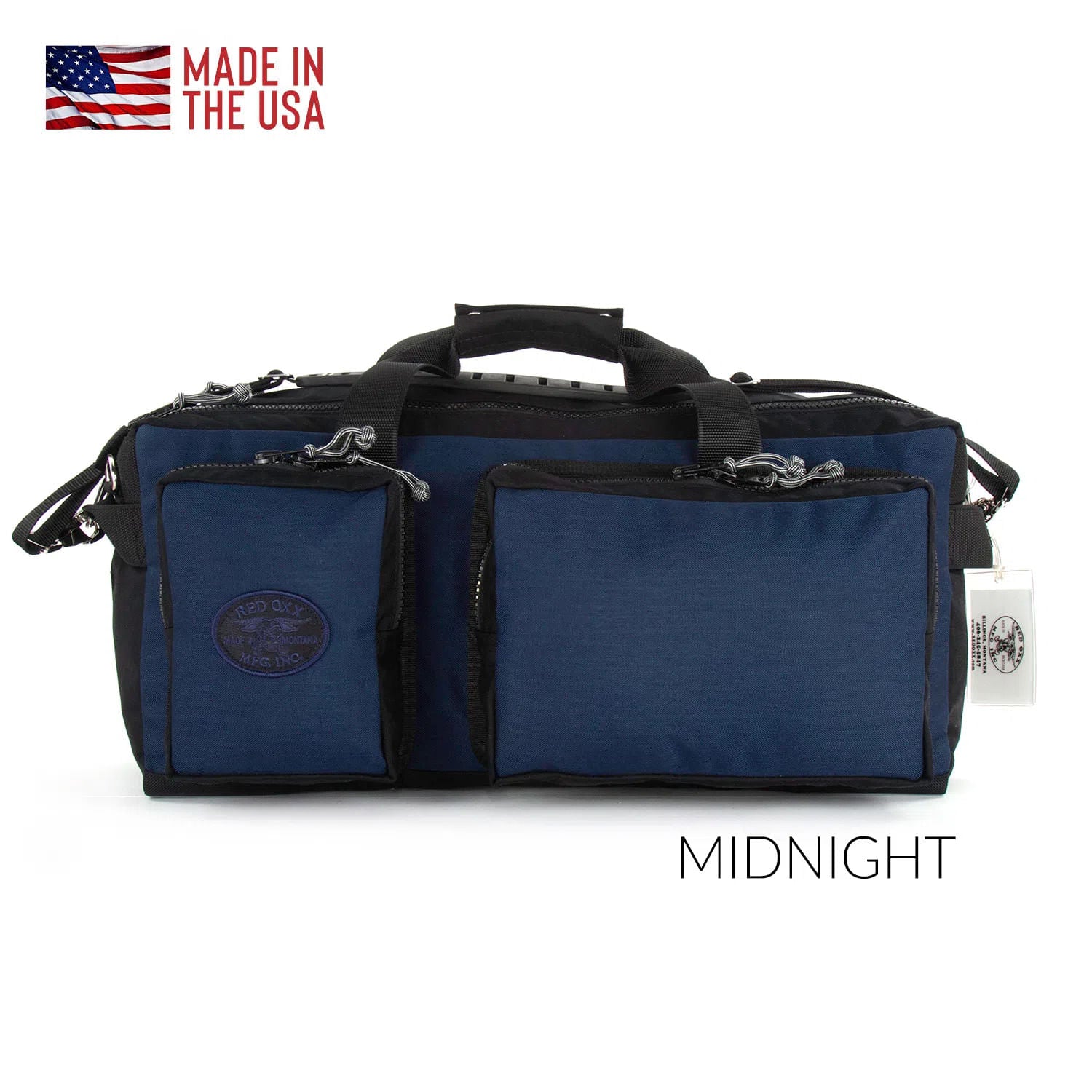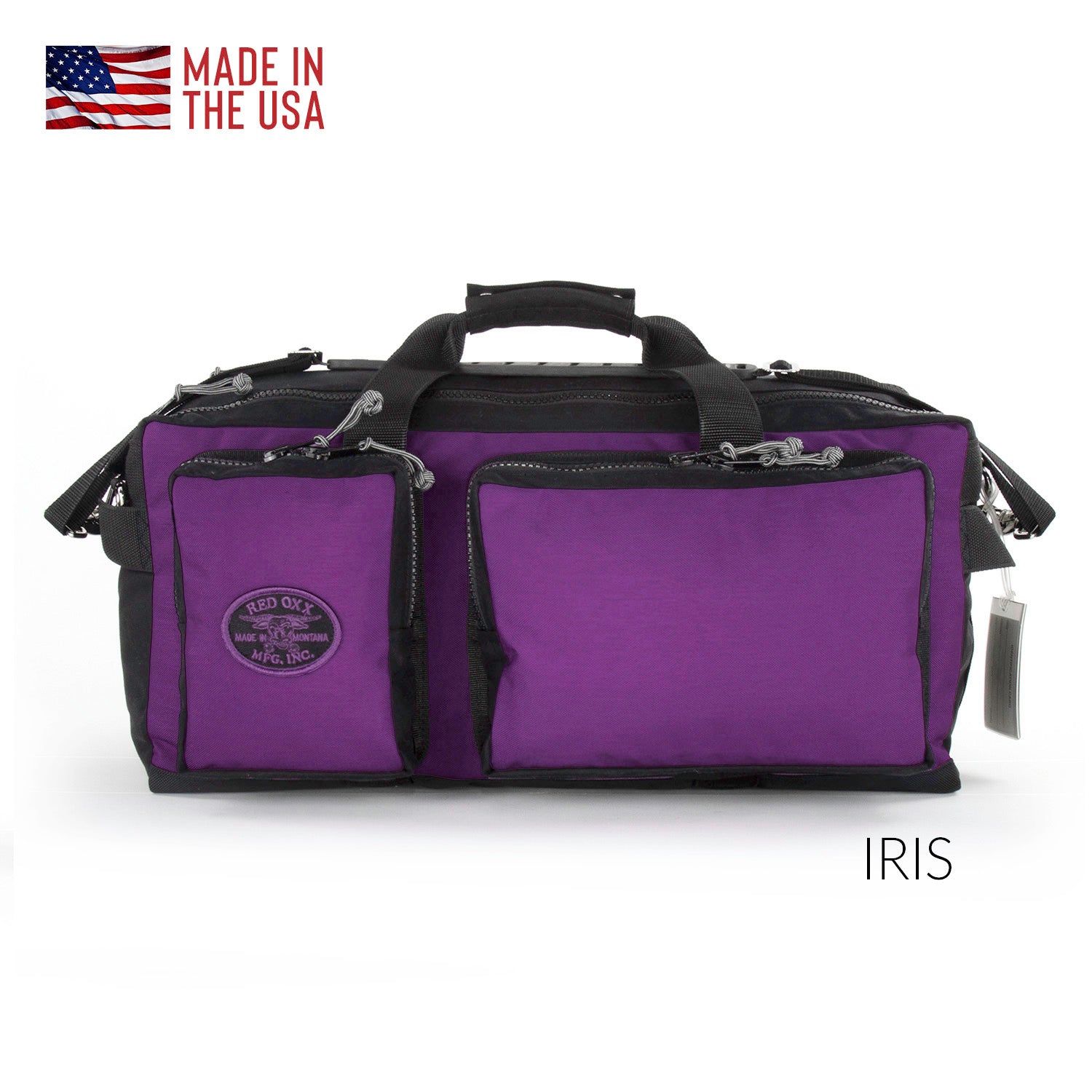 ---
Flying below the radar and down the lost trails. 
The Flying Boxcar Sports Duffel is designed to meet the unique needs of overland travelers. Its robust construction and unique size make it the perfect companion for a tight squeeze on the plane, and its spacious interior fits all the essential gear you need for a long weekend away.Large top-loading main compartment with Ballistic Nylon padded protection skid-plate bottom.
Made in U.S.A. with our "No Bull" Lifetime Warranty
Dimensions:  10"W x 10"H x 24"L 
Pickup available at Shop location
Usually ready in 24 hours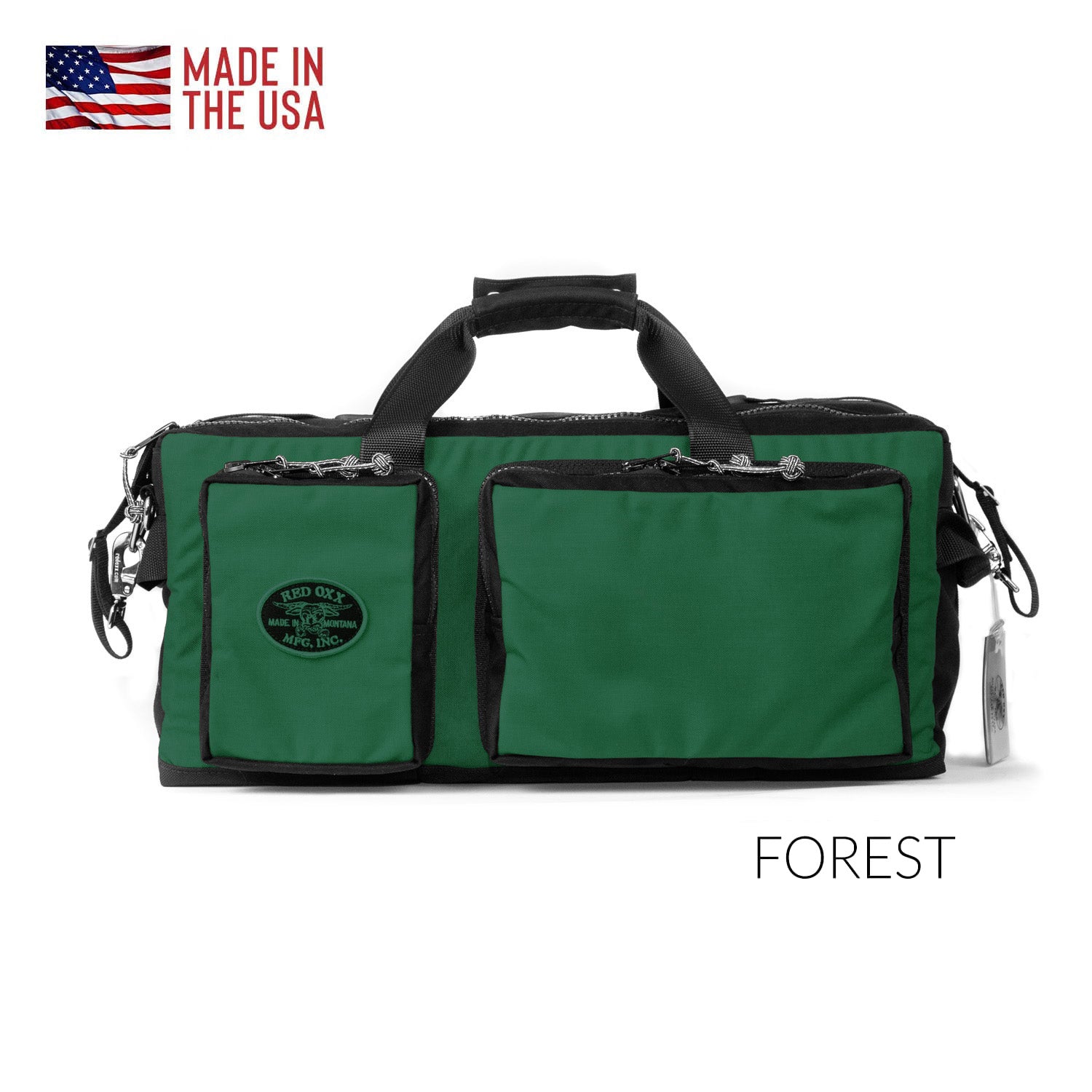 Flying Boxcar Sports Duffel
Forest
BRIGHT COLORS, RIGHT SIZES, PACK TIGHT WITH THESE CUBES
Choose from over a half dozen neon colored mesh lidded packing cubes or pick up The Set. No matter which cube suits your tastes, you'll find it's bright color is a big plus during our next adventure.
A BETTER WAY TO CAMP COOK
"I love cooking on the trail. Over the years I've devised a system that makes sure I always have the basics with me, and I can always find exactly what I need."
For some adventurers, a chuck box is a preferred system – it can hold your camp stove, pots and pans, and propane. Red Oxx came up with a better system. Imagine a system that allows me to store everything I need in a standard duffel size bag. Now imagine taking that bag, and unrolling it to reveal my cooking accessories at my finger tips."
"That bag is the Big Bull Roll-up. Built tough using heavy-duty ballistic nylon padded exterior, a proven fabric that our Railroaders have sworn by for years. Inside, it features several spacious see-through raised zippered pockets of varying sizes for organizing all my camp kitchen supplies."
A PLACE FOR EVERYTHING AND EVERYTHING IN ITS PLACE
When I've got the proper tools right where I can get at them, cooking on a lil'ol gas burner in the middle of nowhere is the bomb.