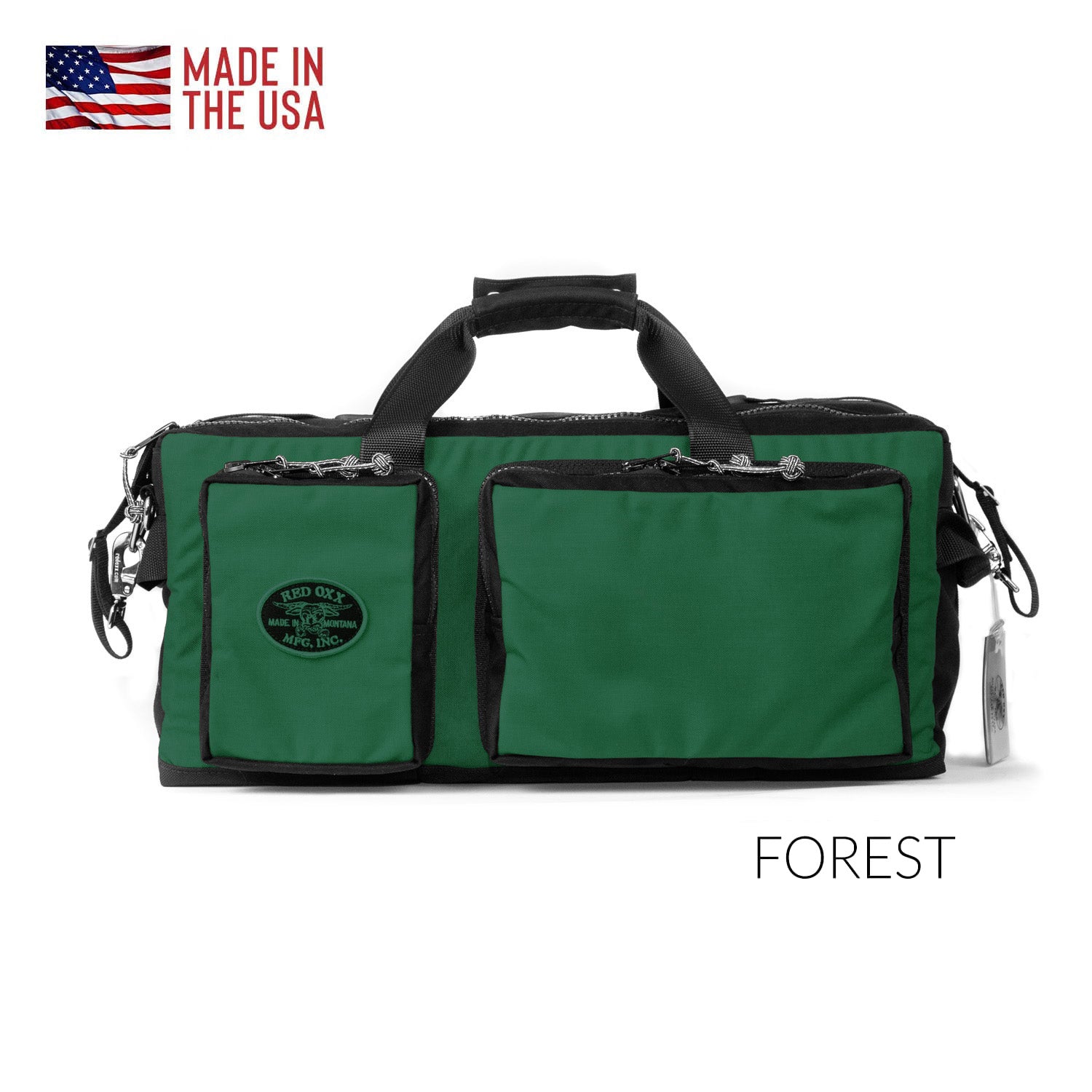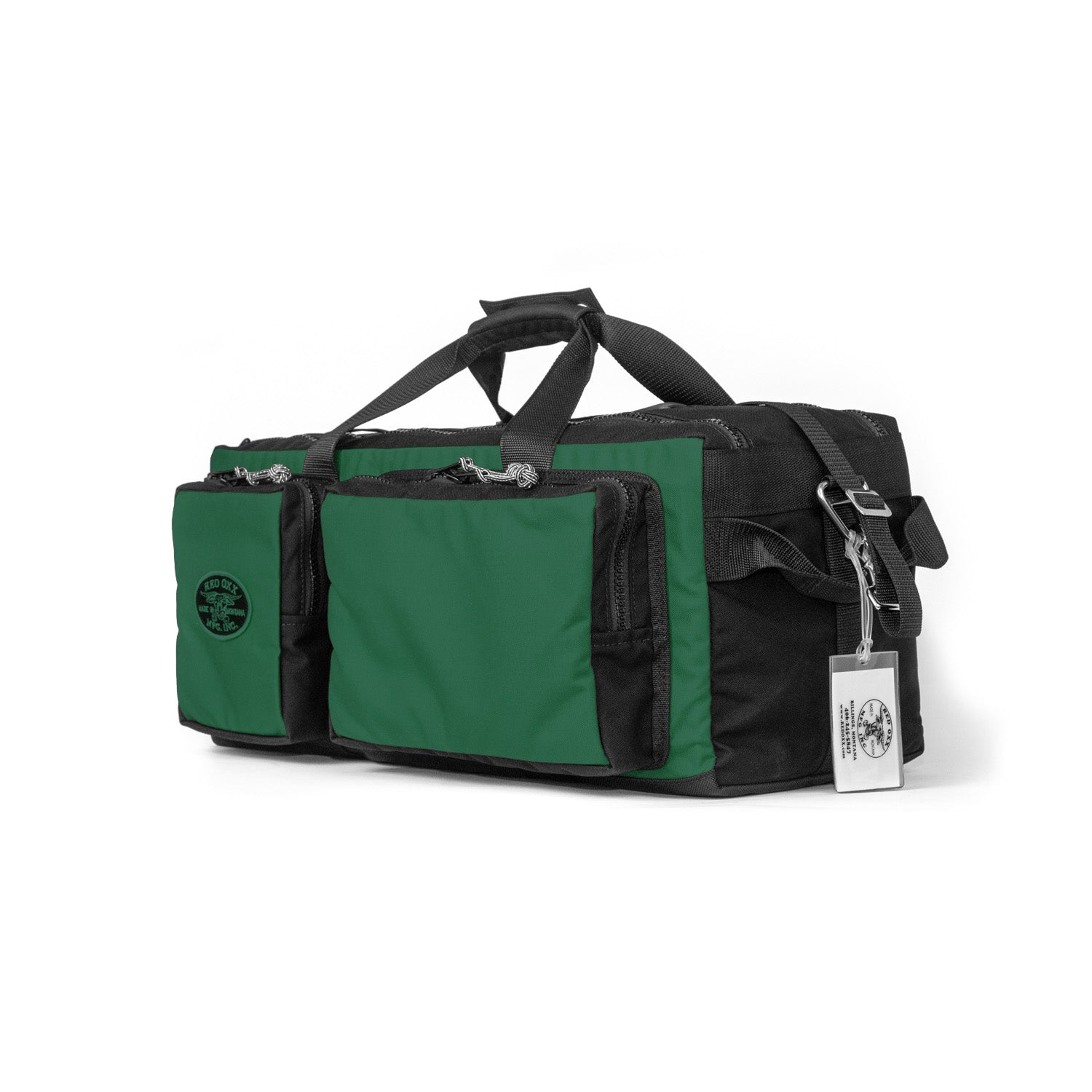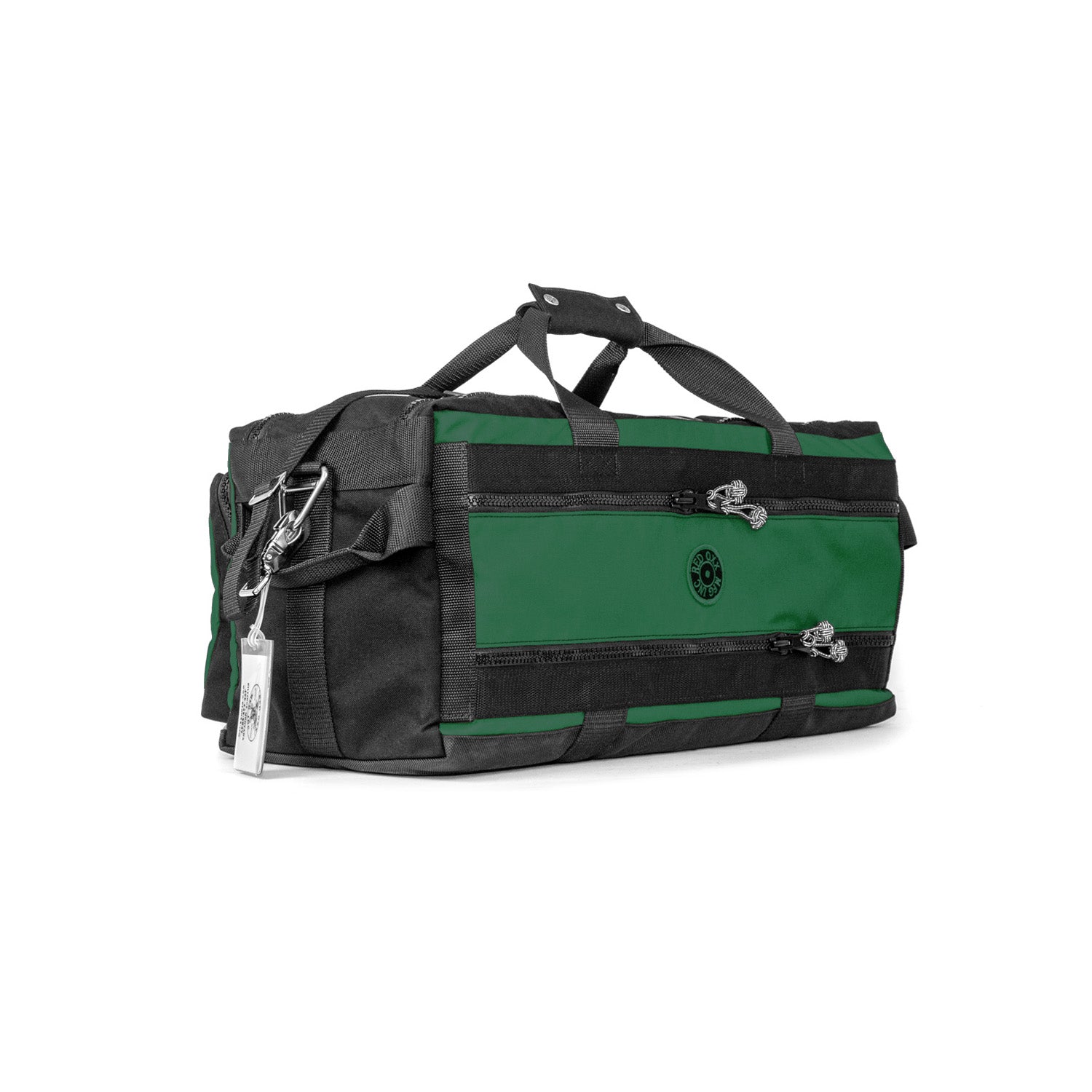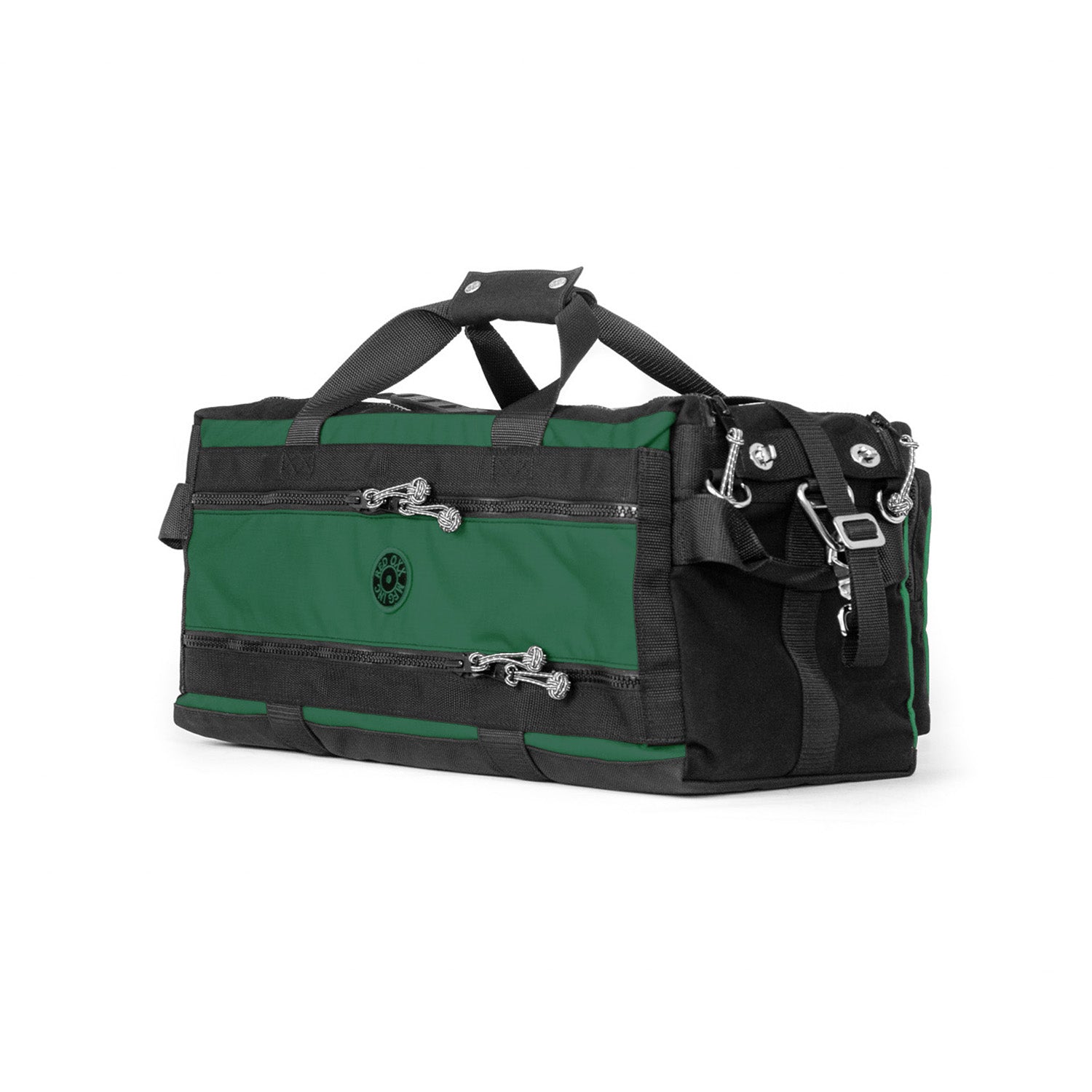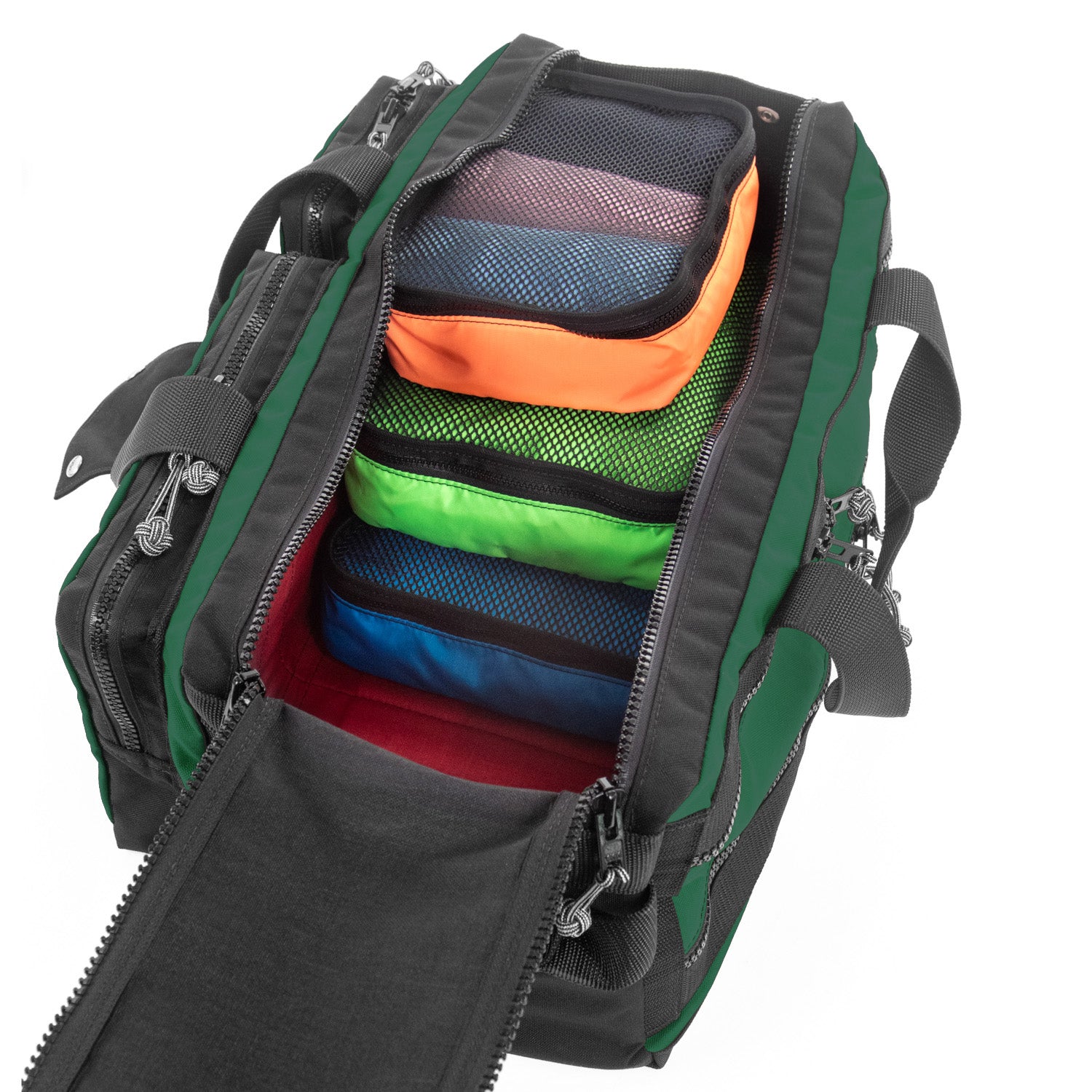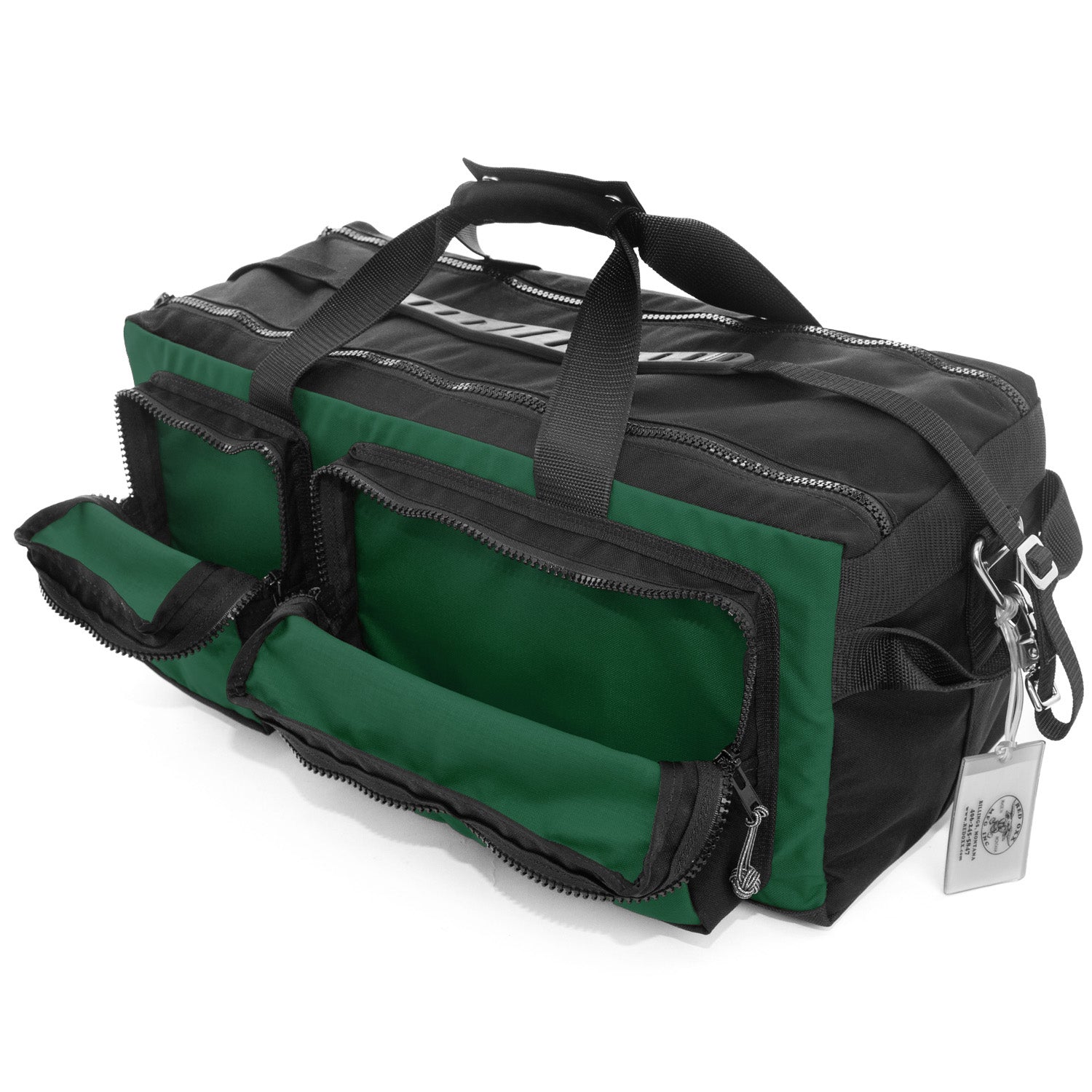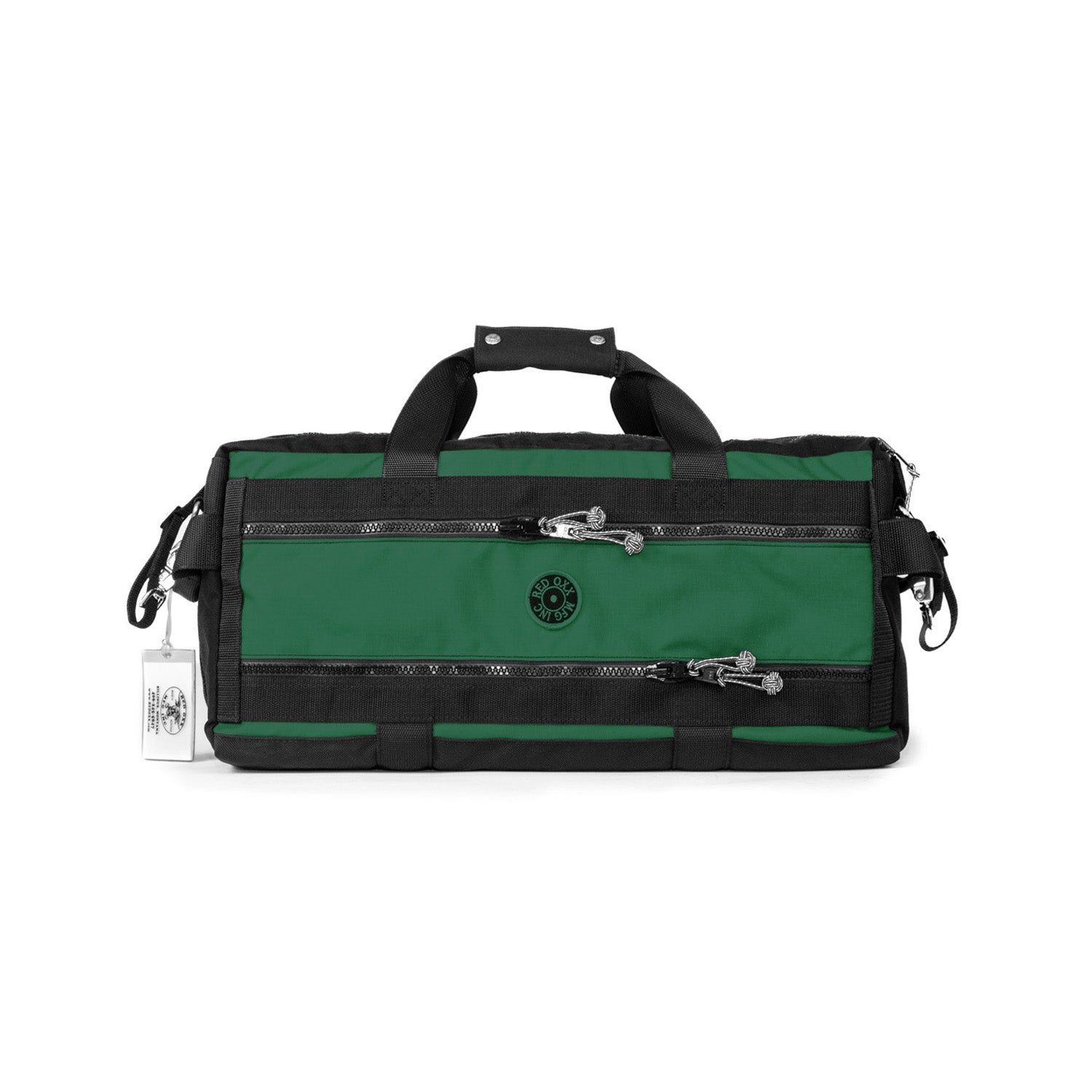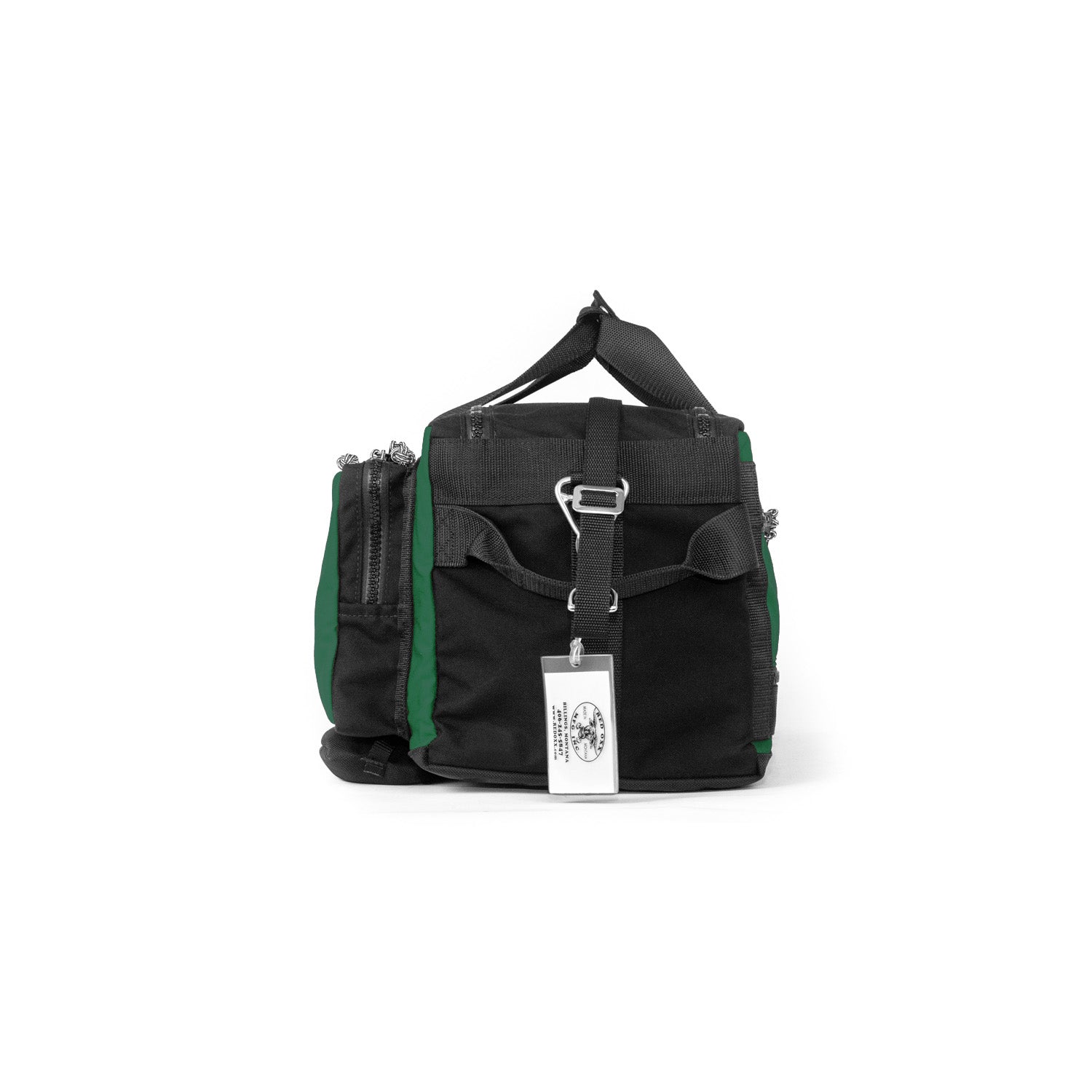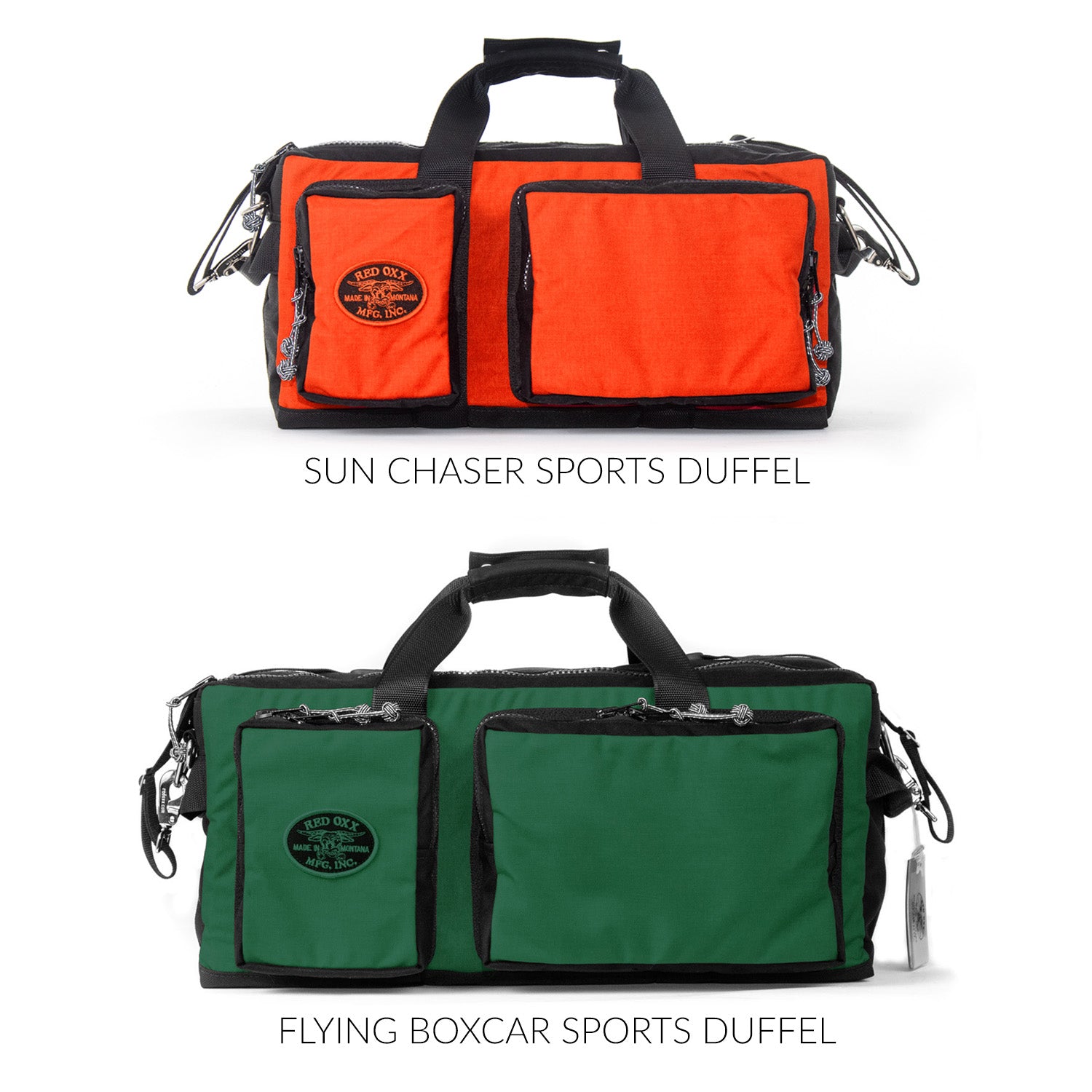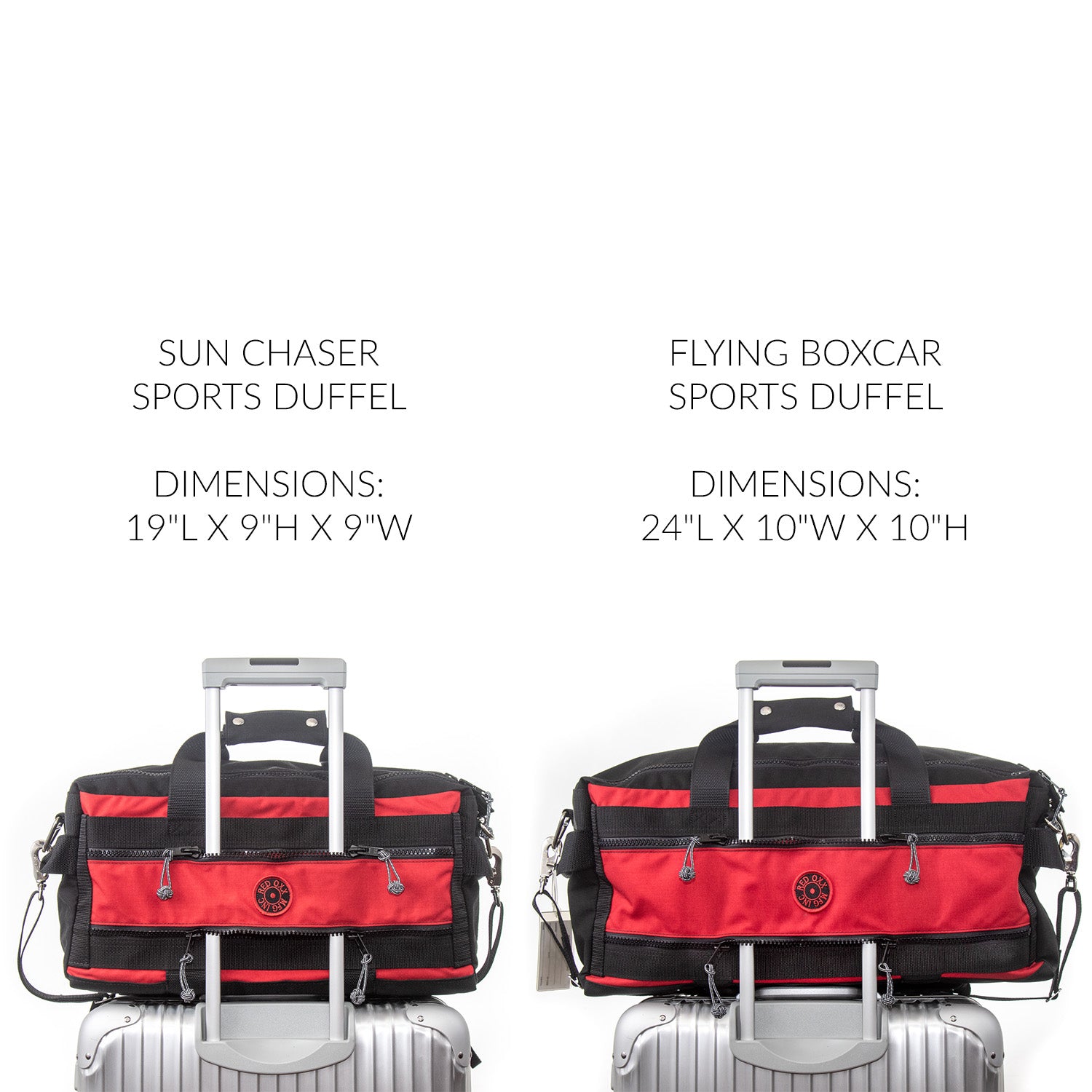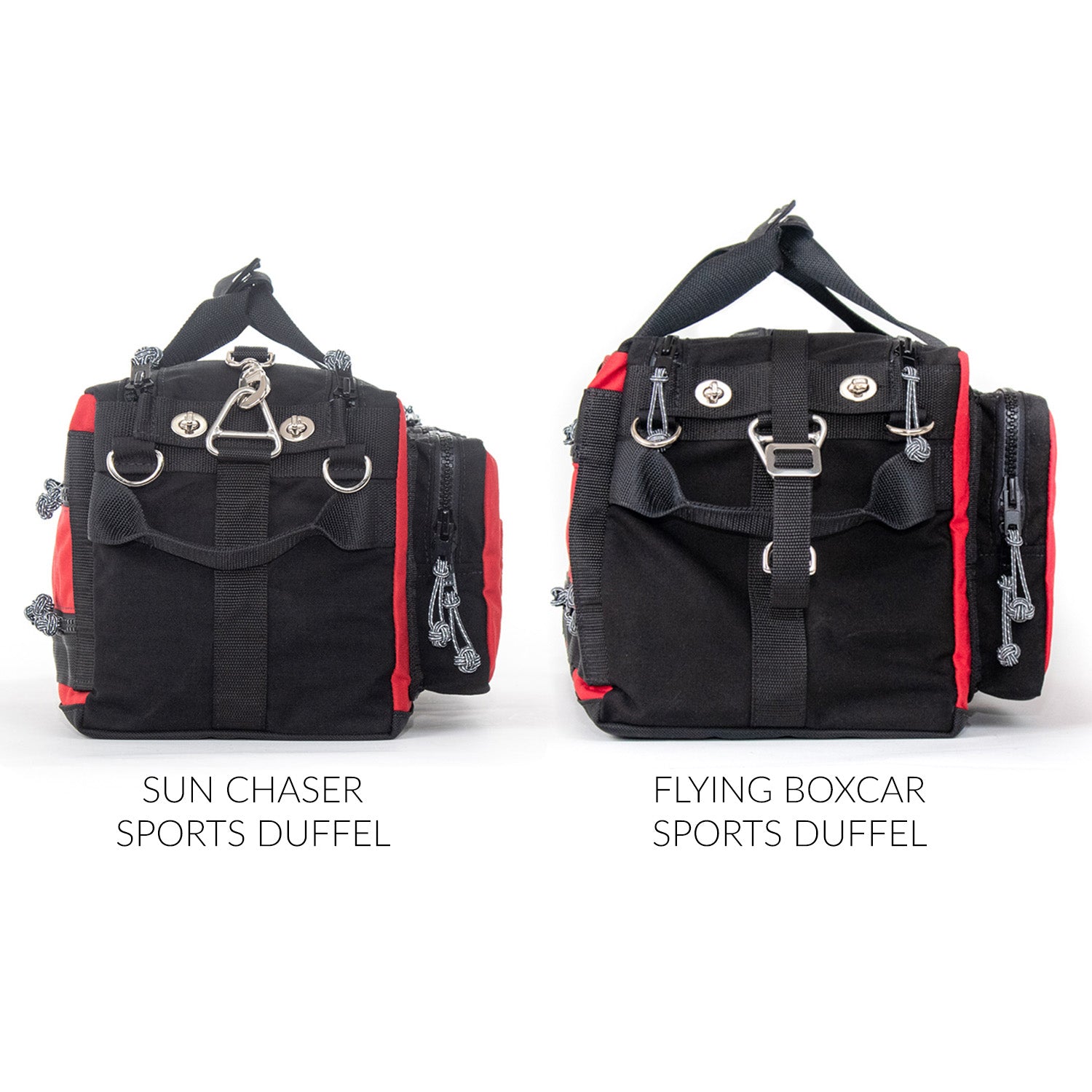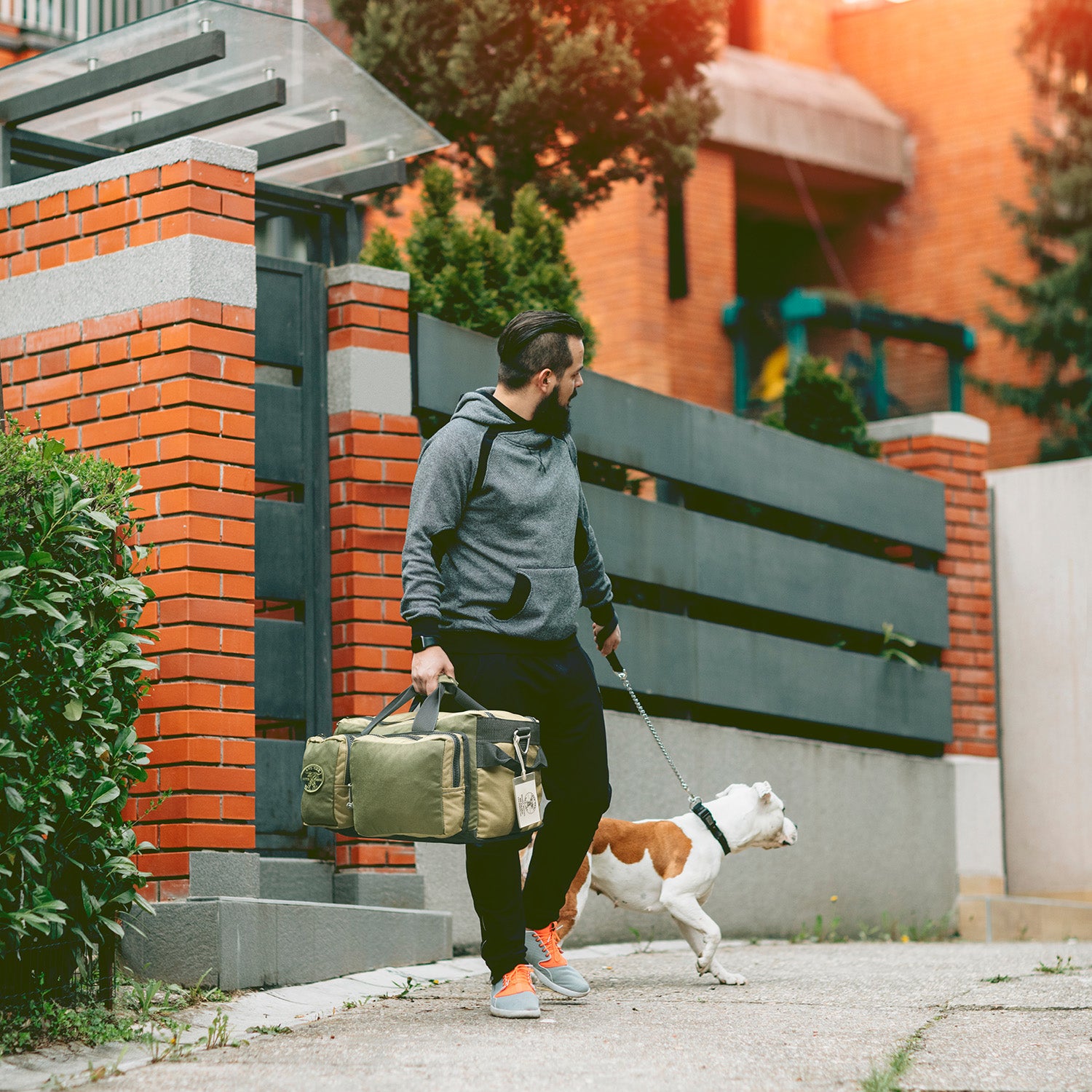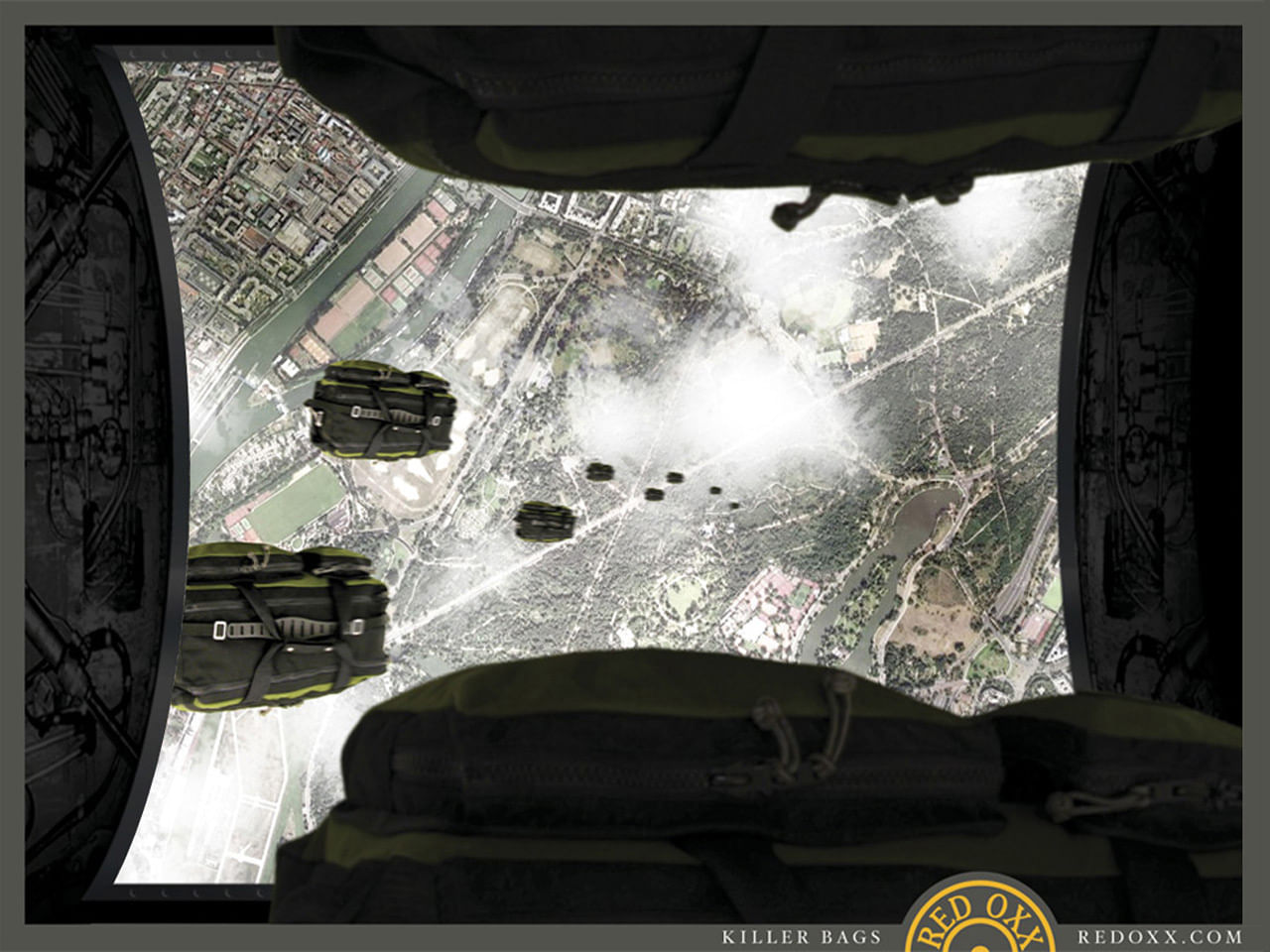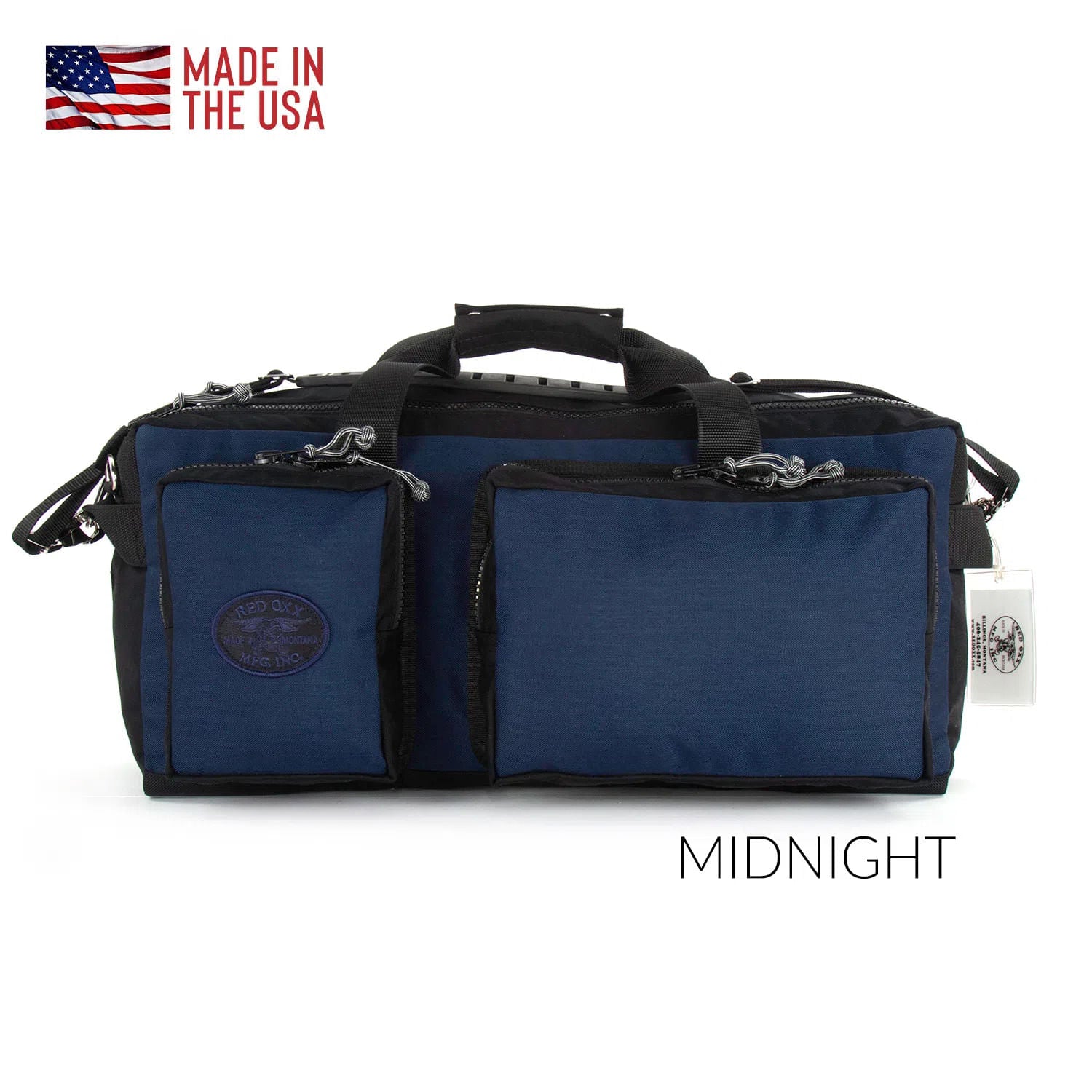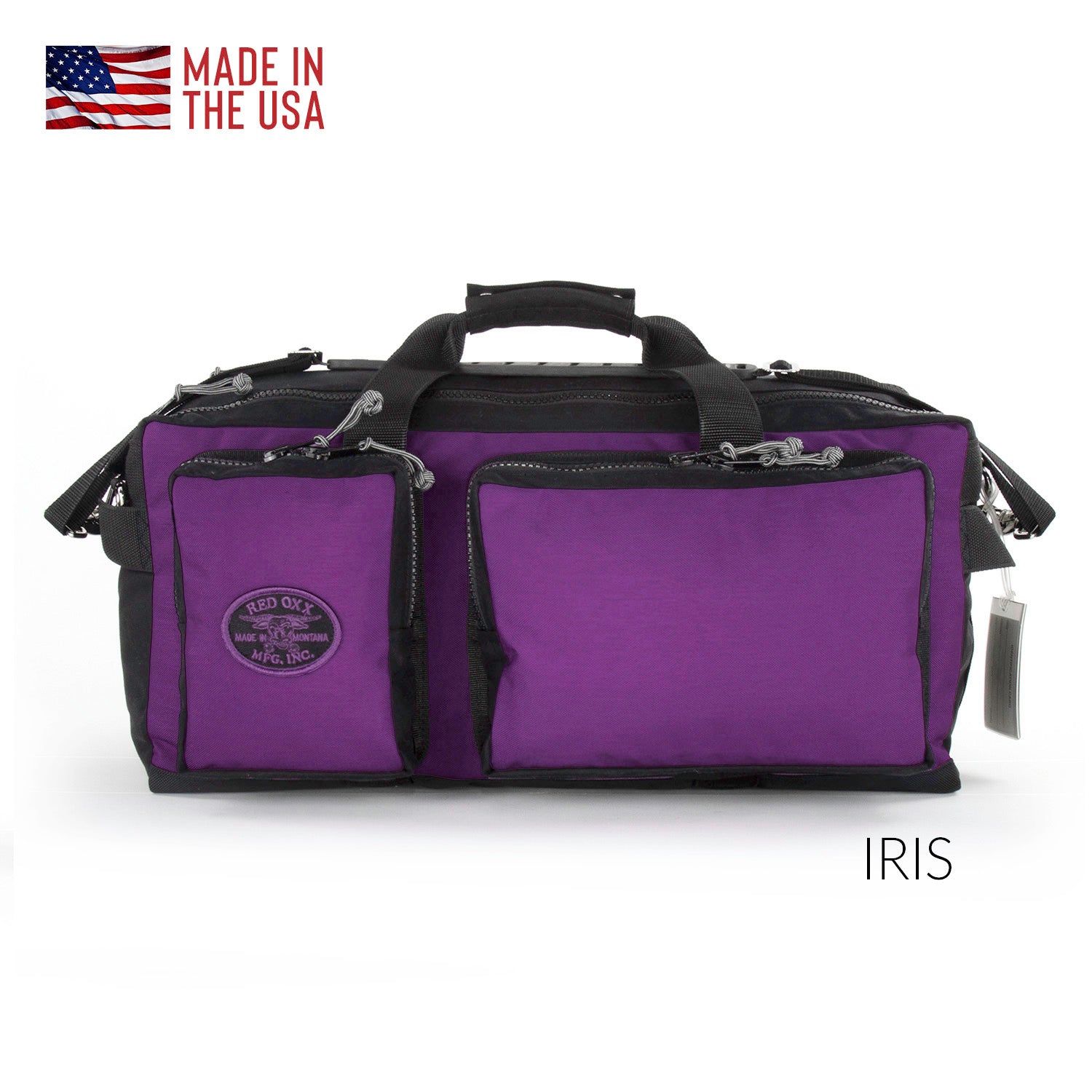 Flying Boxcar Sports Duffel
Flying below the radar and down the lost trails. 
The Flying Boxcar Sports Duffel is designed to meet the unique needs of overland travelers. Its robust construction and unique size make it the perfect companion for a tight squeeze on the plane, and its spacious interior fits all the essential gear you need for a long weekend away.Large top-loading main compartment with Ballistic Nylon padded protection skid-plate bottom.
Made in U.S.A. with our "No Bull" Lifetime Warranty
Dimensions:  10"W x 10"H x 24"L 
Large top-loading main compartment with Ballistic Nylon with foam padded bottom.

Side pockets will fit a Red Oxx Tri-fold or Armadilla Small Packing Cube

Two foot long main compartment - fits scuba gear, long camera lenses, tripods.

Spacious main compartment fits a week or two worth of clothes and then some.

Grab loops on both ends make yanking the bag from an overhead bin, or pulling it easily from a vehicle.

ORGANIZE YOUR BELONGINGS.
Twin raised side pockets keep necessities quickly accessible. Both raised pockets zip halfway down their sides for easy access to buried equipment like data storage, adapters, manuals.

Flying Boxcar trivia: the Flying Boxcar was named after the post-WW II transport aircraft, the Fairchild C-119 Flying Boxcar. The distinctive design of the Flying Boxcar featured a fuselage that was separate from the engines and the dual tail ailerons located on the wings, leaving the area behind the cockpit to accommodate larger loads. The design allowed more powerful engines and a cargo area uncluttered by landing gear and control cables.
U.S.A. Dimensions:

24"L x 10"W x 10"H.
Capacity: 2,682 cu. inches
Weight: 4 pounds.

Metric Dimensions:

61cm L x 25.4cm W x 25.4cm H
Capacity: 44 Liters
Weight: 1.81 Kilos

Pocket measurements:

Small extended pocket: 6"W x 8"H x 2"D
Large extended pocket: 11 1/2"L x 8"H x 2"D
Main compartment: 24"L x 10"W x 10"H
Pass-thru pocket: 4.5"H x 23"L

Features:

Full length main compartment
Detachable Claw nonslip adjustable shoulder strap
4# Fuzion STD Natural foam padded bottom
1050 Ballistic nylon bottom
Fabric: 1000 weight urethane coated, Dupont certified CORDURA® Brand Nylon Fabric
Weather resistant
All zippers #10 YKK VISLON® self-locking
Thread: proprietary Anefil Nylon, Bonded Type 6,6 Tex 90-Black
All seams double stitched and bound
304 stainless Steel V rings
Pass-through panel to use with wheeled luggage; can double as an extra pocket
End grab loops
Stainless steel Mil-Spec snaps with Red Oxx logo
Fair trade Monkey Fist Zip Knots on all zippers
Free heavy-duty vinyl luggage tag
Double box stitching on stress points such as carry handles
Includes Cable Lock
What's the difference between the Flying Boxcar and thePR5 Duffel Bag?

The Flying Boxcar Sports Duffel has a full length main compartment with extra raised pockets located on the side of the bag, whereas the PR5 has a shorter and smaller main compartment with pockets on both ends. The Flying Boxcar also features grab handles on the ends and a padded bottom reinforced with ballistic nylon, our toughest. Overall, the Boxcar will actually carry slightly more gear.

What's the difference between the Sun Chaser and the Flying Boxcar?
The Flying Boxcar is a full five inches longer and one inch wider.

Will this bag meet personal item sizing?
You can use it as one but we don't market it as such. So long as it wasn't fully packed you might be able to sneak one by.

Why is the bottom padded?
The padding was requested by photography enthusiasts to protect their camera gear from impacts.

Why are there two zippers on the back of the bag?

They are there for a pass-through panel so that the bag can be mounted over the handles of a wheeled bag.

Is there a way to securely lock my bag?
Sure, you can use any TSA approved bag lock or try our Cable Lock for a simple, semi-secure solution. Watch this video where CEO Jim Markel demonstrates how you can use the cable that comes with the product Dog Tag price tag to secure your bag. Keep in mind, any determined thief can still cut open a soft sided bag with a sharp knife.

What's the best way to pack the Flying Boxcar?
Build your own Custom Red Oxx Packing Cube Kit, which were designed specifically to work in conjunction with Red Oxx bags. Or try the bundle packing method. Watch the packing video under the Videos tab on the product page.

How many days worth of clothes will fit in the Flying Boxcar?
The Flying Boxcar was designed to easily hold a weekend's worth of your clothes, like for a beach trip... thus the product name.

Are there any interior pockets?
The Flying Boxcar has two raised side pockets and one flat side pocket. There is only the one large main compartment without interior pockets.

Is this the same bag as the Railroad Grip?
The Railroad Grip was designed by railroaders for railroaders and will fit the typical engineer's lamp, rulebook and so on. For the harsh environment of the railroad, the Grip is also a superior choice due to it's ballistic weighted heavy-duty fabric.

My zipper broke. The teeth have separated. Do I send it in for warranty repair?
No need for warranty repair, try to fix it yourself. Check out this video where CEO Jim Markel shows how easy it is to do it yourself.

Can you ship USPS?
Yes, Red Oxx will ship USPS upon request. Simply state, "Please ship USPS" in the cart comments during checkout and we will adjust your billing accordingly.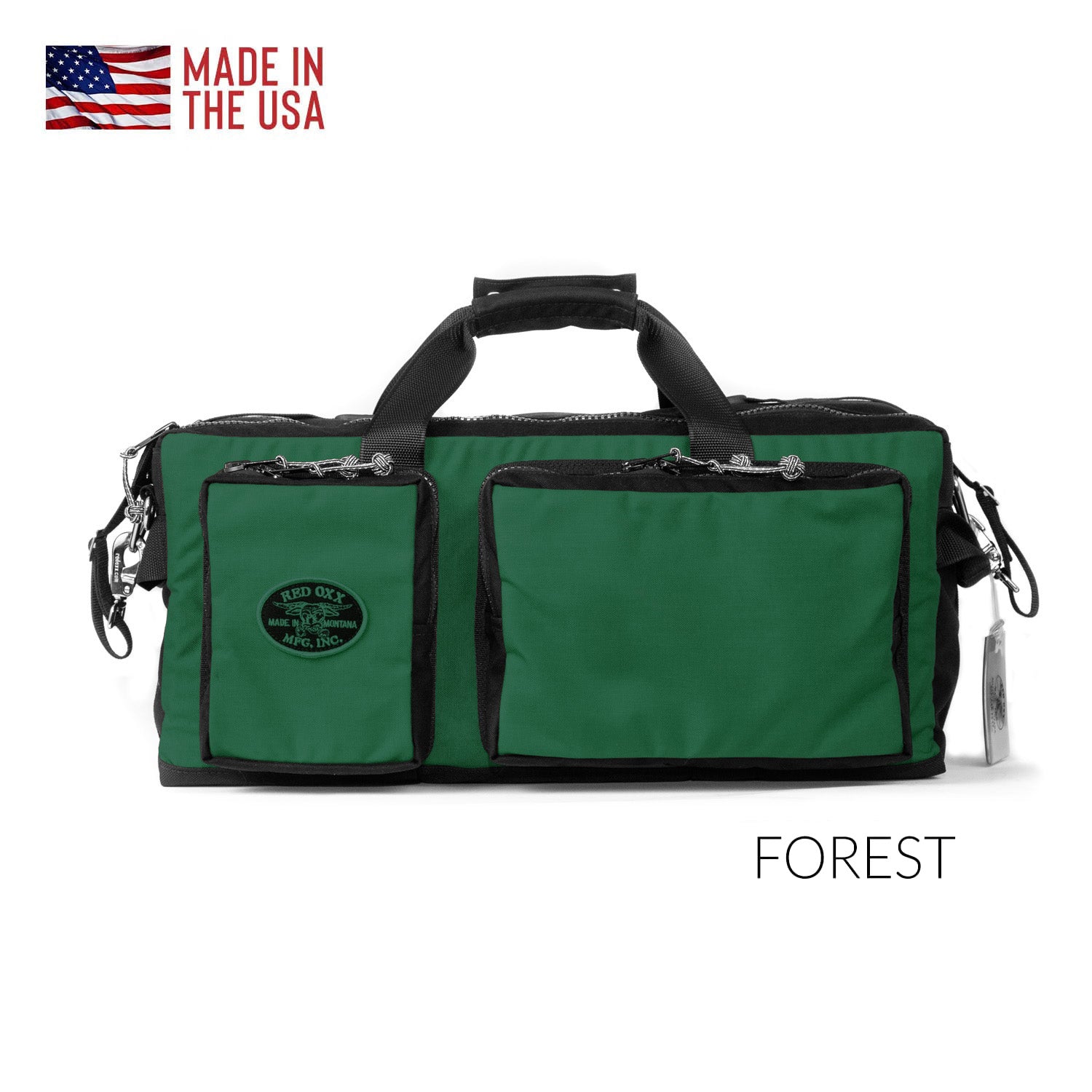 This product has no reviews yet.
This product has no reviews yet.
This product has no reviews yet.