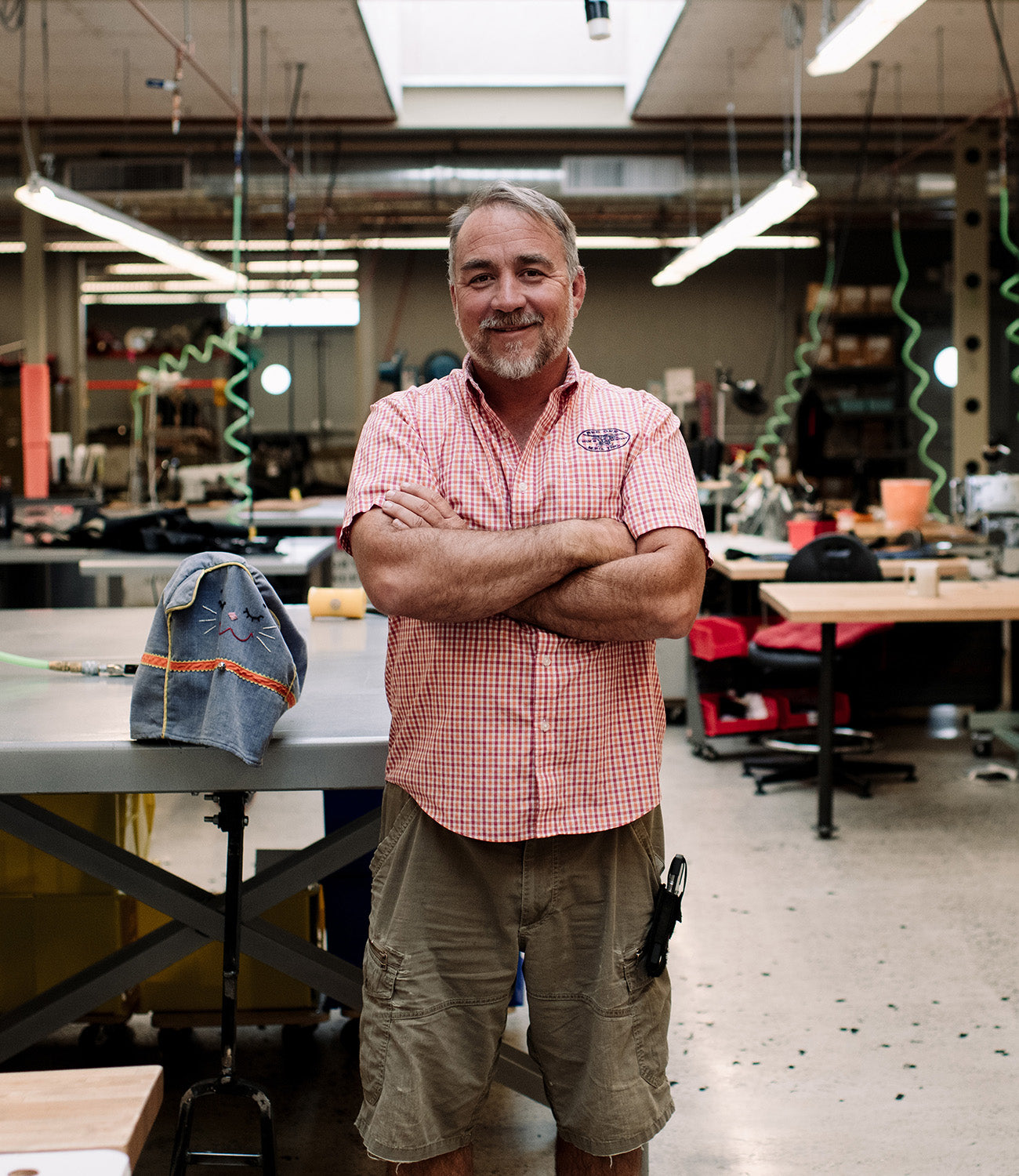 OUR STORY – ORIGINS OF THE OXX
The History of Red Oxx Manufacturing – Established 1986.
HUMBLE ORIGINS – FROM CALF TO OXX
All journeys begin with a first step. For Red Oxx this step was taken by CEO Jim Markel's father, Jim Senior. In 1986 Jim Senior, Capt. Ret. completed his 20 years of military service in Billings, Montana. Having spent time serving both as a Gunny in the Marine Corps., and as a Special Forces Green Beret Officer in the Army.
Jim Senior's lifetime around parachutes included tours in Vietnam as a Jump Master, Parachute Rigger and S.F. Team Leader. This commanding experience would contribute to the birth of the Oxx.
Captain Markel's skills as a Rigger came in handy when creating lifting straps and weight belts. Jim Senior was crafting fitness gear one at a time in his home basement. This action set in motion the vehicle that grew into the Red Oxx the world recognizes today."Back in 1986, our first products were made from military surplus webbing that had been slated for decommissioning." says Jim Senior. This bootstrapping philosophy was thus genetically coded into the birth of the company. Each new weight lifting product was introduced and quickly accepted by the local market. However, it became apparent that sales were fast outstripping the production capability of one man.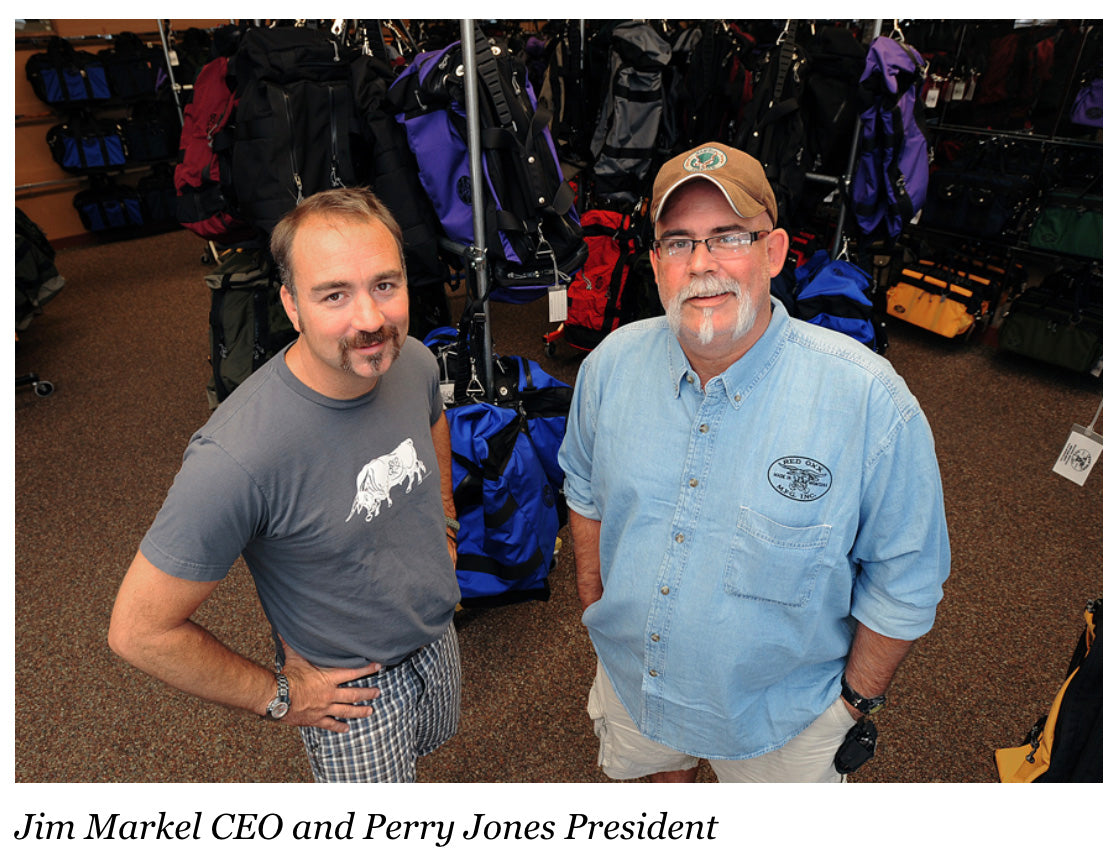 FITNESS PRODUCTS GREW STRONG AS AN OXX
At this point, we were garnering contracts from such notable names in the fitness industry as Weider, Parabody and local lifters Gold's Gym, to name a few. As the company grew and diversified, it was time to make some changes.
It was then that Perry Jones Navy Rigger and Marine Corps Rigger Jim Markel Jr. joined the crew as company President and CEO respectively.
HAND CRAFTED IN MONTANA
While locating the business in a blighted area was not the original plan, it turned out to be an excellent strategy over the long haul. Today, the Red Oxx manufacturing production facility is still located just down the street. This modern manufacturing facility is now in its eighth location with plenty of room to expand. Starting in the mid '90s, our website was established as a direct-to-consumer model from the word go. Since we live here in Montana, our bags are hand-made in Montana instead of offshore.
B2C BUSINESS MODEL
We like to keep in contact with our customers on a personal level. Our "brick and mortar" retail store is located here in Billings, Montana. It's only a couple blocks from our factory.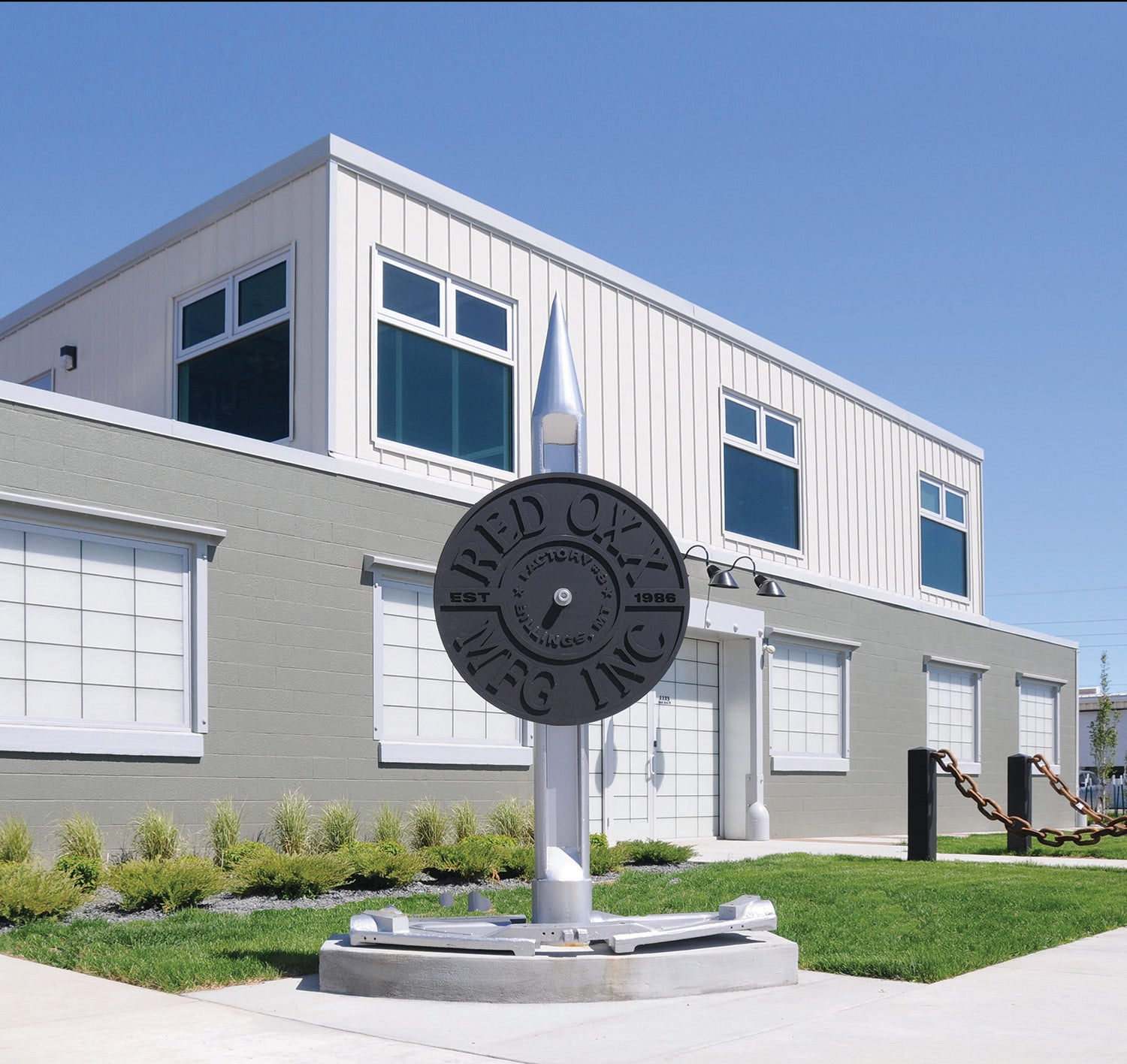 FACTORY #8
Introducing the our eight factory that's been established in Billings Montana.