Make Your Mark With Red Oxx
Red Oxx Corporate Promotional Program
Watch the video to learn about our custom branding Corporate Program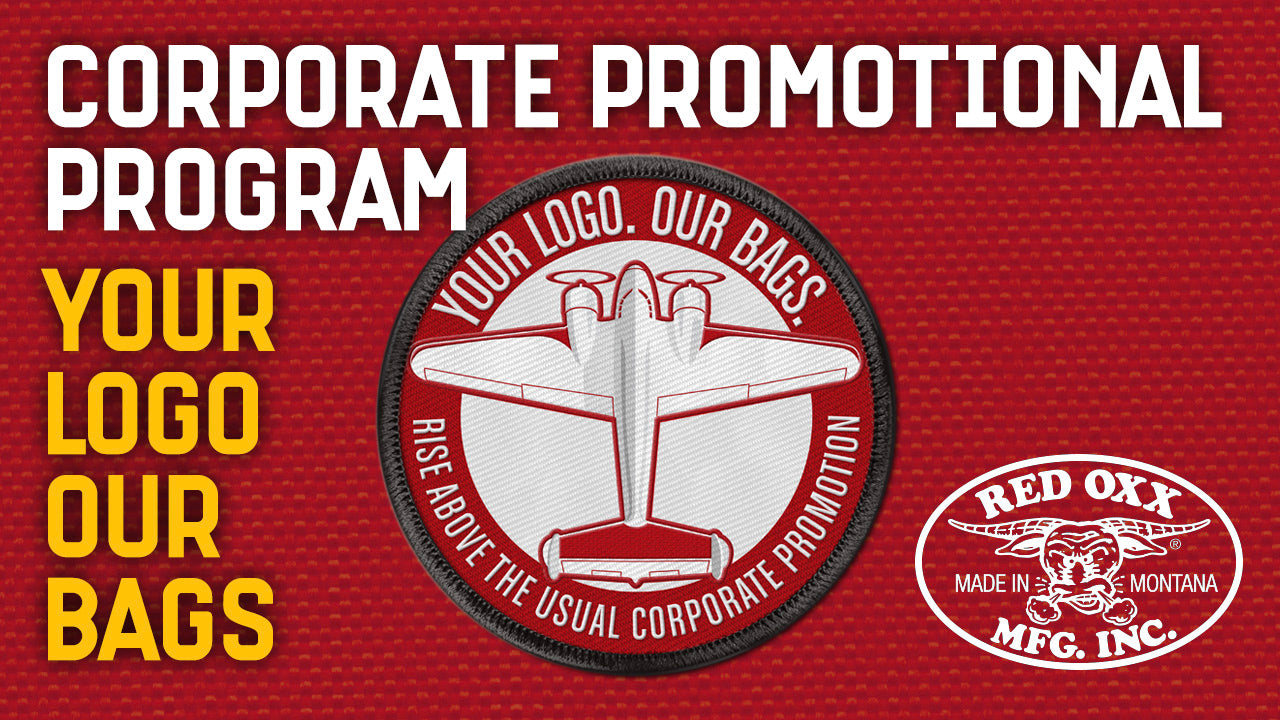 Red Oxx features a special program designed to address your promotional branding wants and needs. Imagine offering your clients or staff a special bag with your company logo on it, complete in company colors? It's easy and fun.
This is our popular "Your Logo, Our Bag" Corporate program.
This special program offers you four rugged and reliable aspects that are exclusive to Red Oxx Manufacturing capabilities:
Design
Innovation
Strength
Timely production
In addition, Red Oxx is fully capable of full-filling Government orders. If you are a Government agency, please read our Contract Capability Statement here.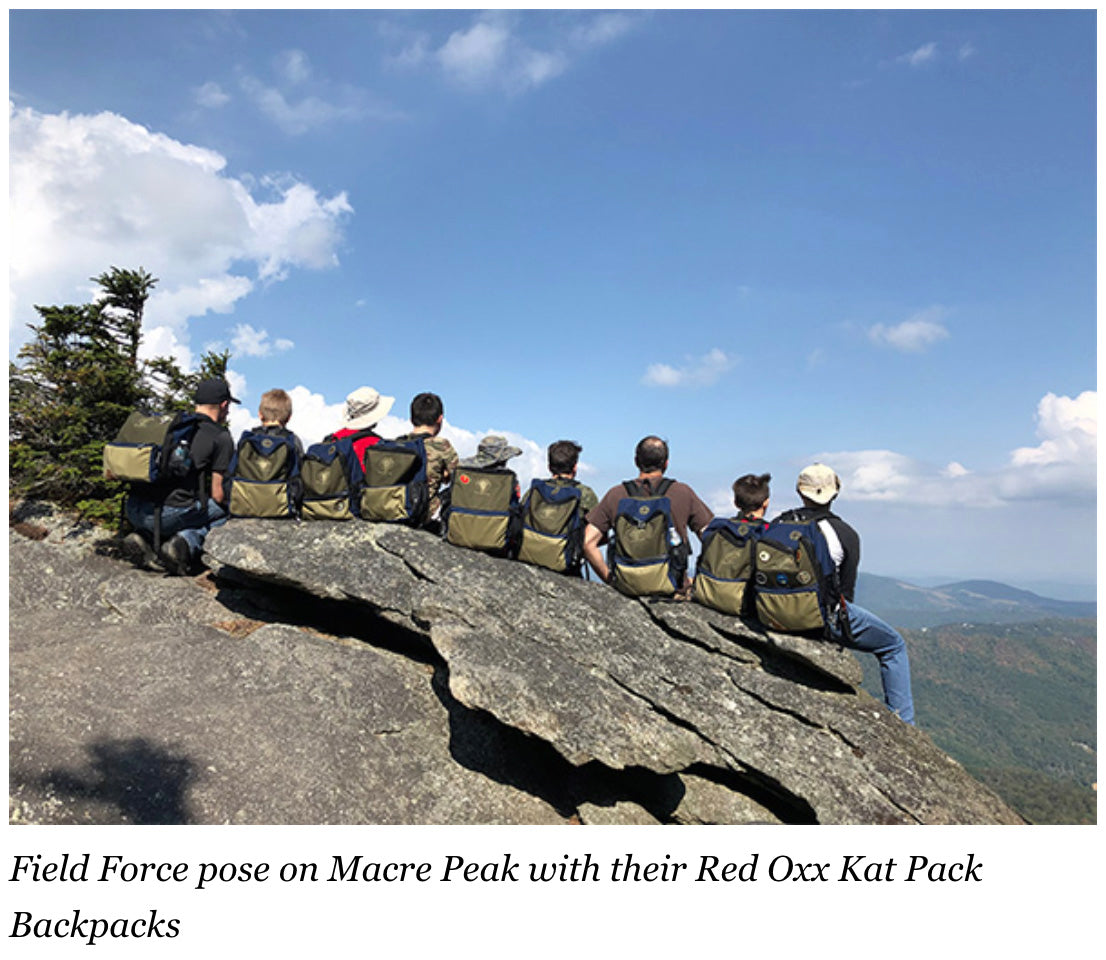 We would like to share what this loyal Corporate Client felt about his working with Red Oxx.
"This is a shot of us on top of Grandfather Mountain in North Carolina. We had just come down off of Macrae Peak and I took this picture. We absolutely love our packs. When I presented them, we made our own torches and drove them into the ground in a semi-circle with the table full of the packs in the middle. Each Field Force member lite their torch and then were presented with their custom K-12 which we call our Fieldpacks. I look forward to working with you again in the future."
Sincerely,
Tom Brown, Field Force
Field Force pose on Macre Peak with their Red Oxx Kat Pack Backpacks
Red Oxx offers you two options for dynamic corporate gear designs.
OPTION 1: Corporate – this is our standard Your Logo, Our Bags program
This option allows you to choose any bag we currently build, or have built in the past (including discontinued bags), in any color combination. Your chosen bag design and colors will feature your embroidered logo, monogram, or custom patches. This Corporate plan uses existing designs for a fast turnaround.
OPTION 2: OEM – this is what we call our Original Equipment Manufacture program
This program allows for designs that satisfy your needs, built according to your specifications. Along with the usual color, logo, and patch options. Our OEM program has a longer turnaround time. But it'll ensure the gear fulfills your mission. A tailor-made solution for you, available nowhere else.
Corporate Promotional Orders may take up to 120 days to complete. Naturally this can be a faster or slower turn time depending on the time of year you place your order. Traditionally our gear production picks up in the fall; getting busier closer to Christmas. I recommend that you place your order as soon as you can. "Rush orders" are available, please inquire.
Red Oxx can build however many units you need, minimum order is 25 units. Larger orders may require spreading the production over an estimated period of time.
Call us toll free at 1-888-733-6999 or email us to get in touch with our Corporate Customer Care Consultant Christian.