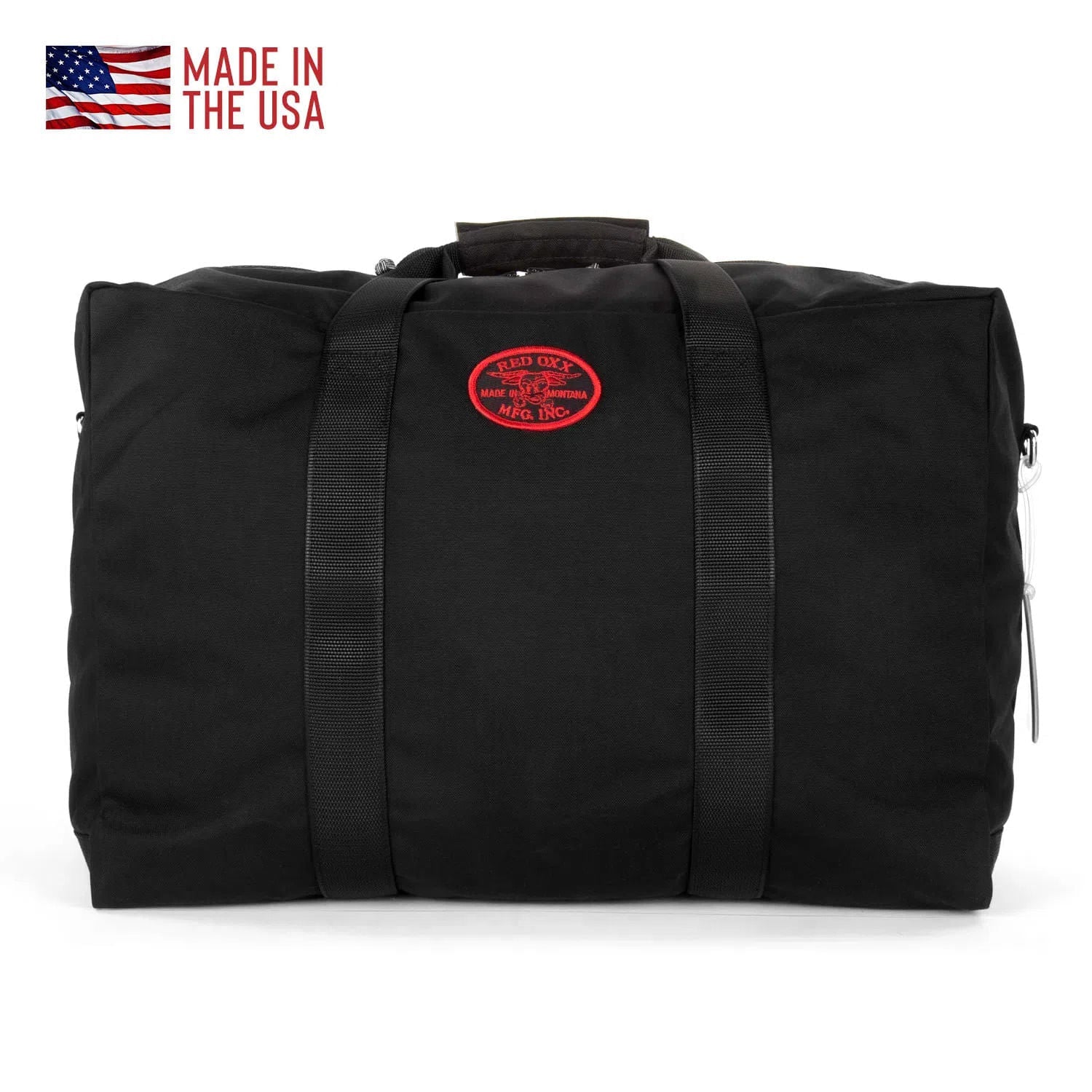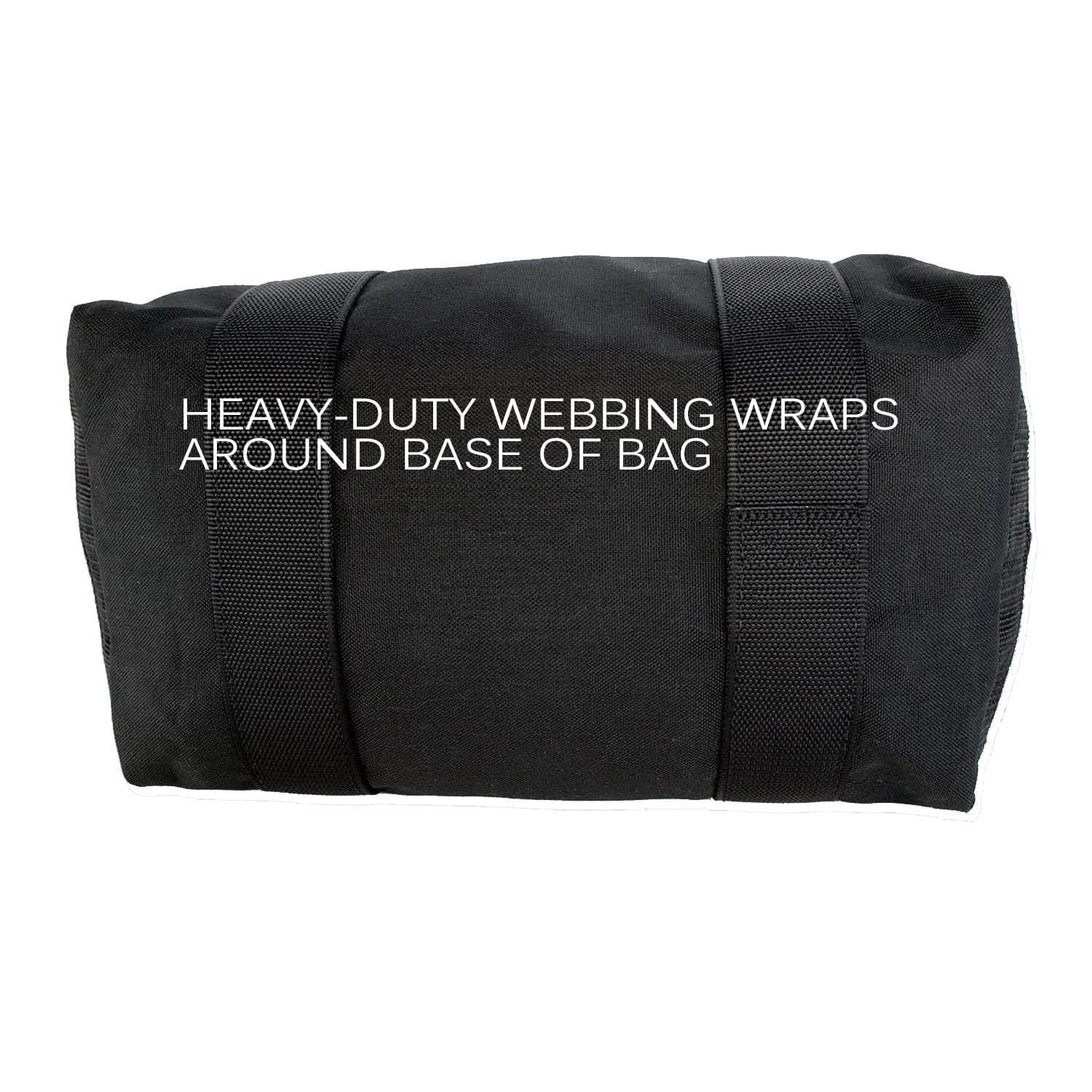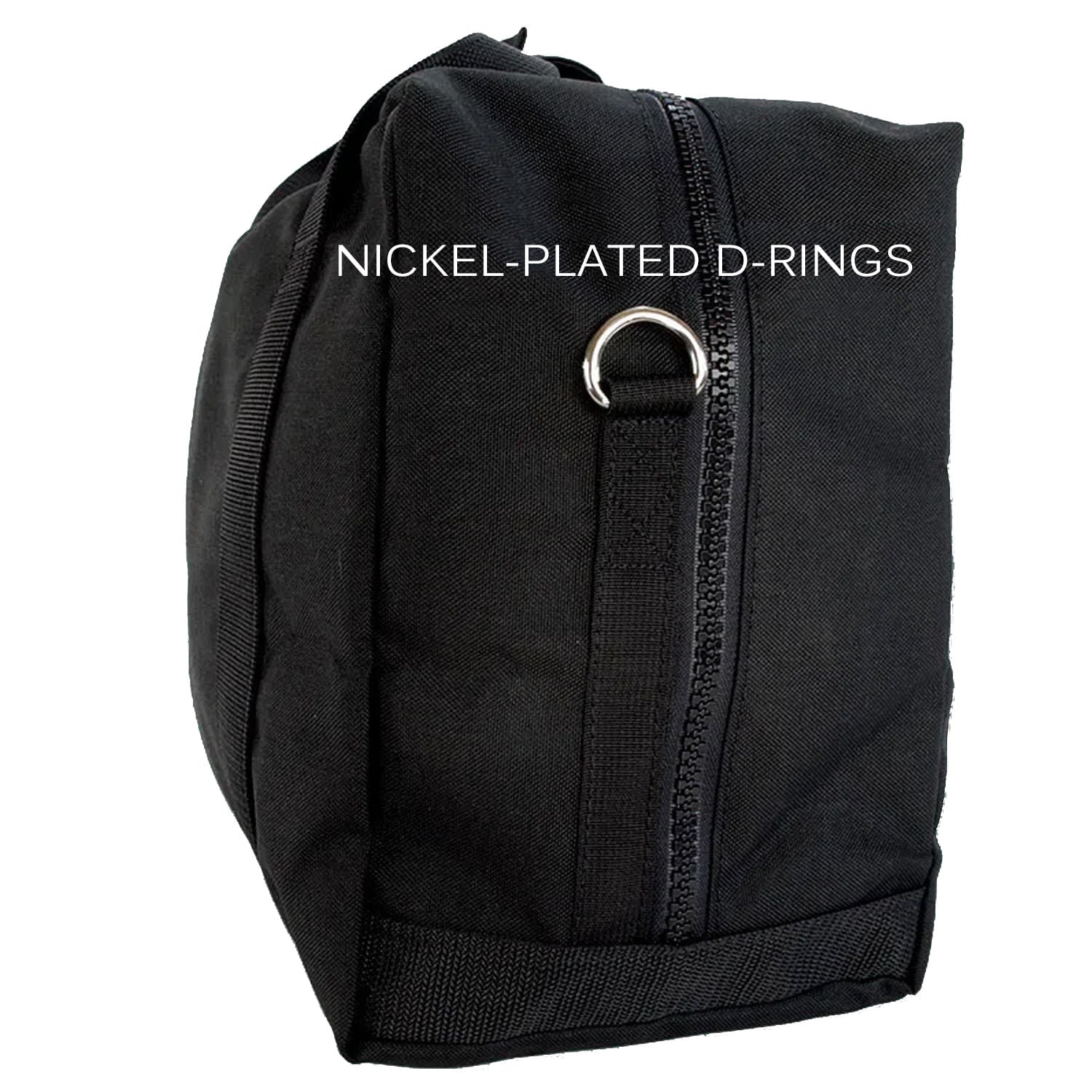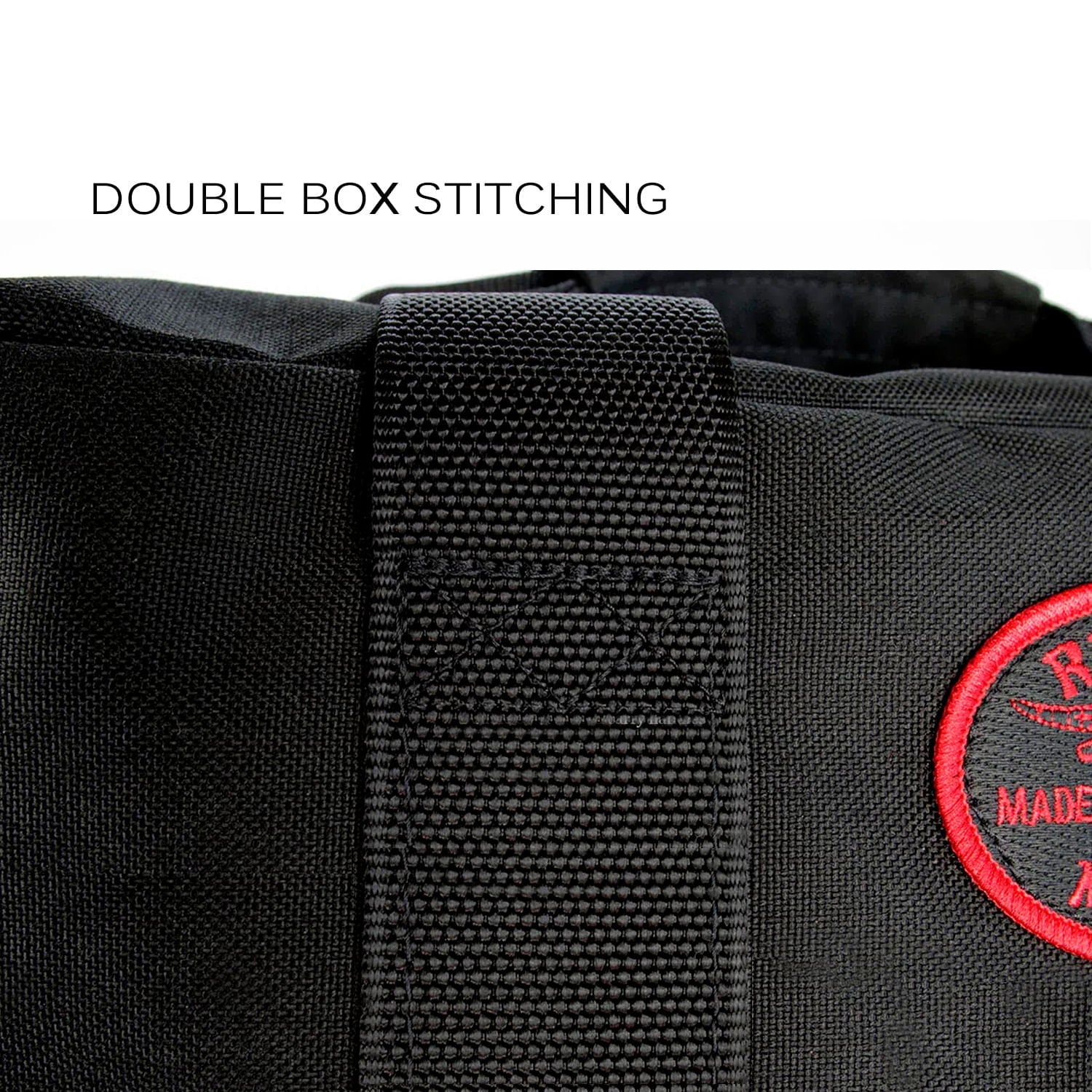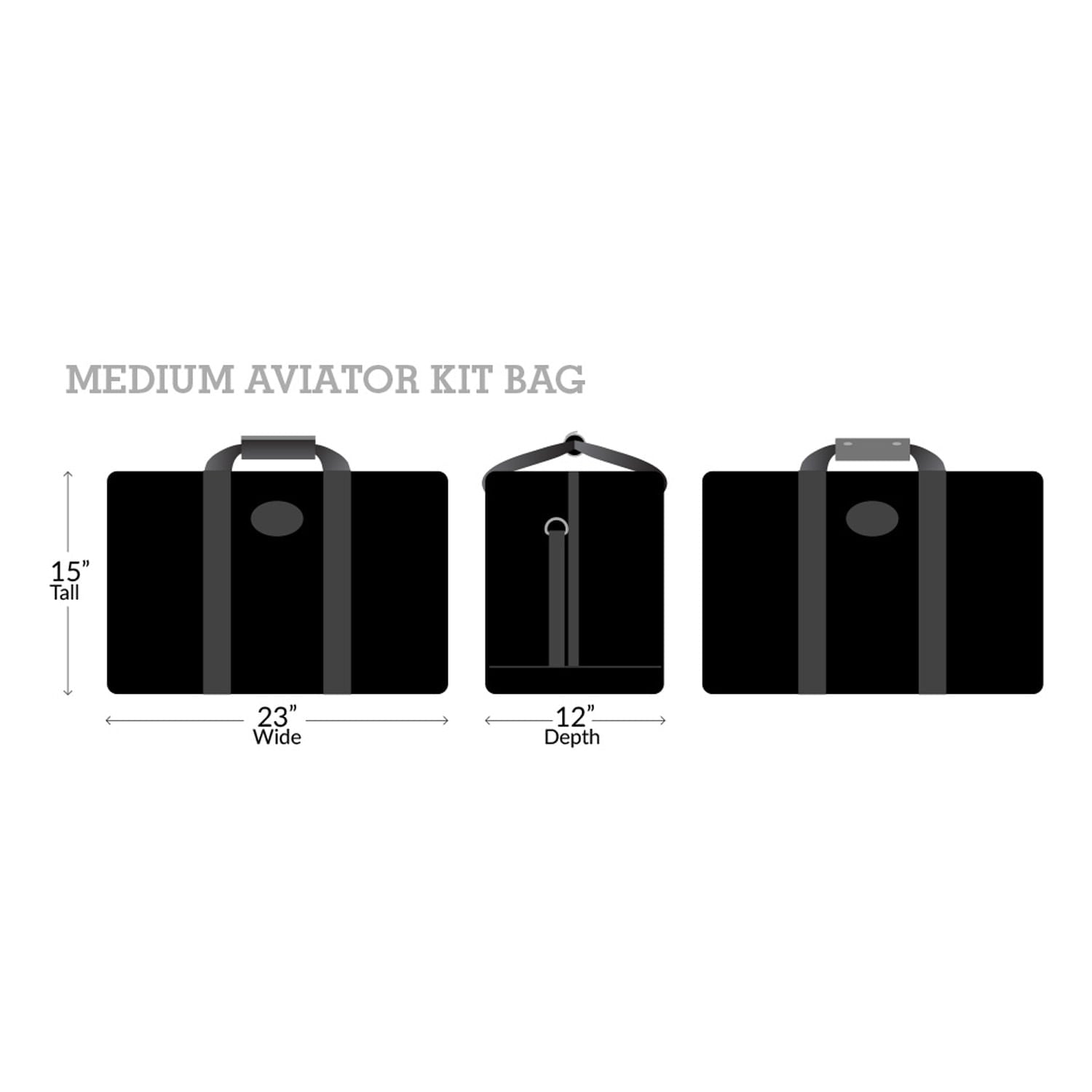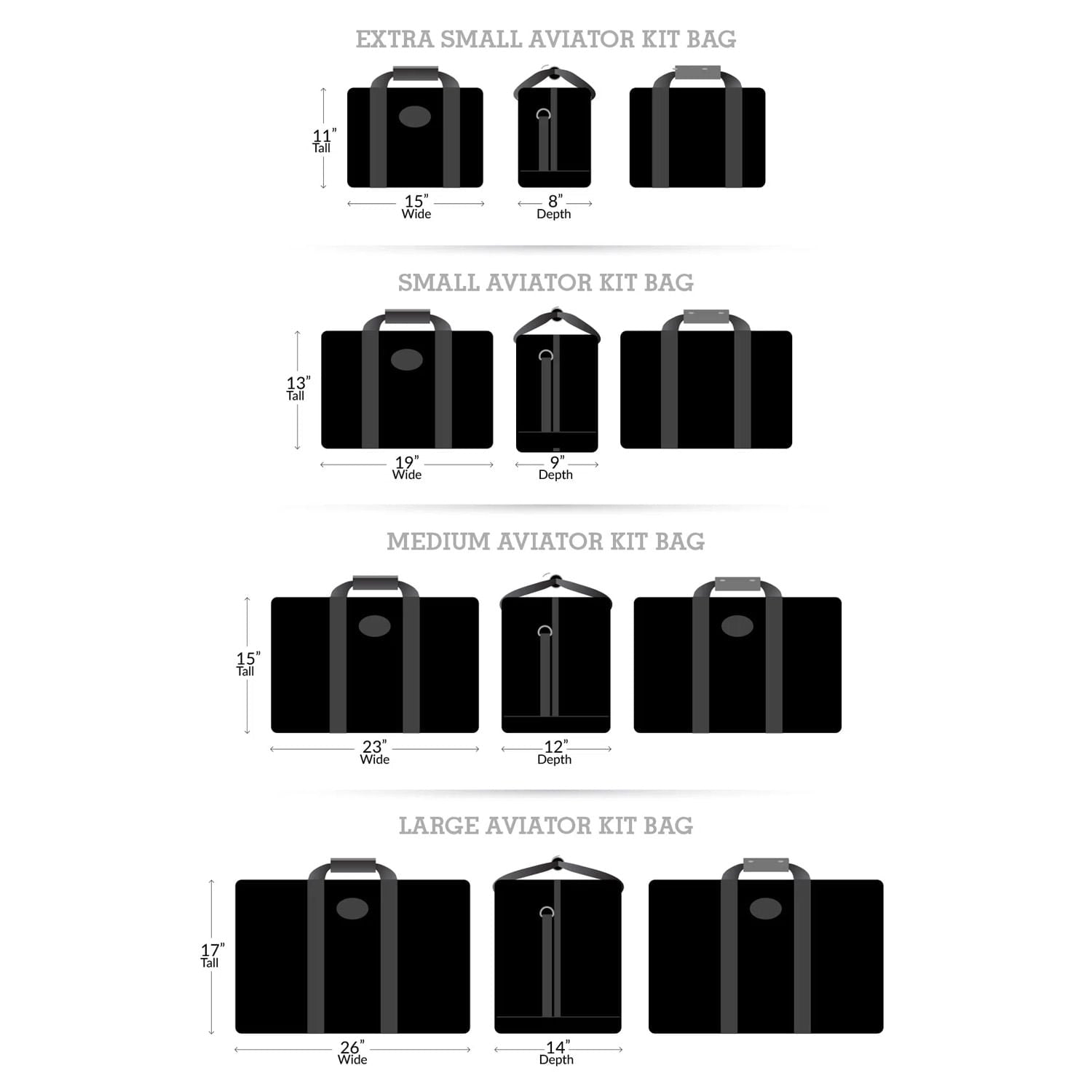 Medium Aviator Kit Bag
Our Medium Aviator Kit Bag is perfect for storage and organization of your sporting gear. Designed for heavy-duty use, and the bag size has been carefully considered for optimal storage capacity. Keep your stuff safe in style with this reliable and durable bag.
Made in U.S.A. with our "No Bull" Lifetime Warranty 
Dimensions:
12"W x 15"H x 23"L 
Simplicity in design; a single compartment small storage bag

D-rings for Comfort Carry Shoulder Strap attachment (sold separately)

Classic military aviator kit design

Sporting gear utility bag

Weather resistant polyurethane coating keeps your gear dry

Built with 1000 weight CORDURA® Brand Nylon Fabric

DESCRIPTION

Our Medium Aviator Kit Bag is the same size as the military issue G.I. Kit Bags. It's the right size for cramming camping and sporting gear into. Jam two sleeping bags, pillows, pads and even an extra blanket and you've got most of what you need to keep you and your honey warm and cozy for a night in the wild.

As a sporting gear utility bag it's also ideal for carrying all kinds of sporting gear. Many folks have found they can pack their ski gear in the bag: boots, glove, goggles, helmet, jacket. 

Enveloping 1.5" wide webbing handle wraps all the way around the bottom of the bag. This webbing is double-box stitched at all stress points. Available in Black only.
U.S.A. Dimensions:

23"L x 12"W x 15"H
Capacity: 4140 cu. inches
Weight: 1.9 pounds

Metric Dimensions:

58cm L x 30cm W x 38cm H
Capacity: 67.8 Liters
Weight: 0.9 Kilos

Features:

Fabric: 1000 weight urethane coated, Dupont certified CORDURA® Brand Nylon
Weather resistant
All zippers #10 YKK VISLON® self locking
Thread: Anefil Nylon, Bonded Type 6,6 Tex 90-Black
All seams double stitched and bound
Fair trade Monkey Fist Zip Knots on all zippers
Includes heavy-duty vinyl luggage tag
Double box stitching on stress points such as carry handles
Includes Cable Lock
Wraparound handclasp with stainless steel Mil-Spec branded Red Oxx embossed snaps
Nickel plated shoulder carry strap D-rings
Available in Black only
What's the size difference between the Aviators?
Red Oxx Aviator Kit Bags come in four sizes. Look under the specifications tab for the measurements.

Do you have a comparison chart?
There's a photograph of all the bags side by side located in the Photos.

Are these carry-on legal?
The Extra Small and the Small Aviator are both carry-on legal. This will have to travel under the plane.

Can you tell me what a "break over zipper configuration" is?
The zipper goes up and over the top and down the sides of the bag.

Are the Kit Bags waterproof?
All Red Oxx bags are water resistant, not waterproof. The stitching puts small holes in the fabric. Feel free to spray your bag with Scotchgard Water Shield to improve it's water resistance qualities.

Are they a lesser quality than the rest of your bags?
All Red Oxx Bags are made to the same high quality standards and are covered by our "No Bull" lifetime warranty.

Why is the price less?
Our Aviator Kit Bag line represents refined simplicity. By having fewer features such as pockets, heavy-duty hardware and being made in one color with fewer pieces to be cut and stitched, and less time to make each bag, we can offer a lower price.

Are there any interior pockets?
To keep the price down, we did not include interior pockets.

My zipper broke. The teeth have separated. Do I send it in for warranty repair?
No need for warranty repair, fix it yourself. Check out this video where CEO Jim Markel shows how easy it is to do it yourself.

Is there a way to securely lock my bag?
Sure, you can use any TSA approved bag lock or try our Cable Lock for a simple, semi-secure solution. Watch this video where CEO Jim Markel demonstrates how you can use the cable that comes with the product Dog Tag price tag to secure your bag. Keep in mind, any determined thief can still cut open a soft sided bag with a sharp knife.

Can you ship USPS?
Yes, Red Oxx will ship USPS upon request. Simply state, "Please ship USPS" in the cart comments during checkout and we will adjust your billing accordingly.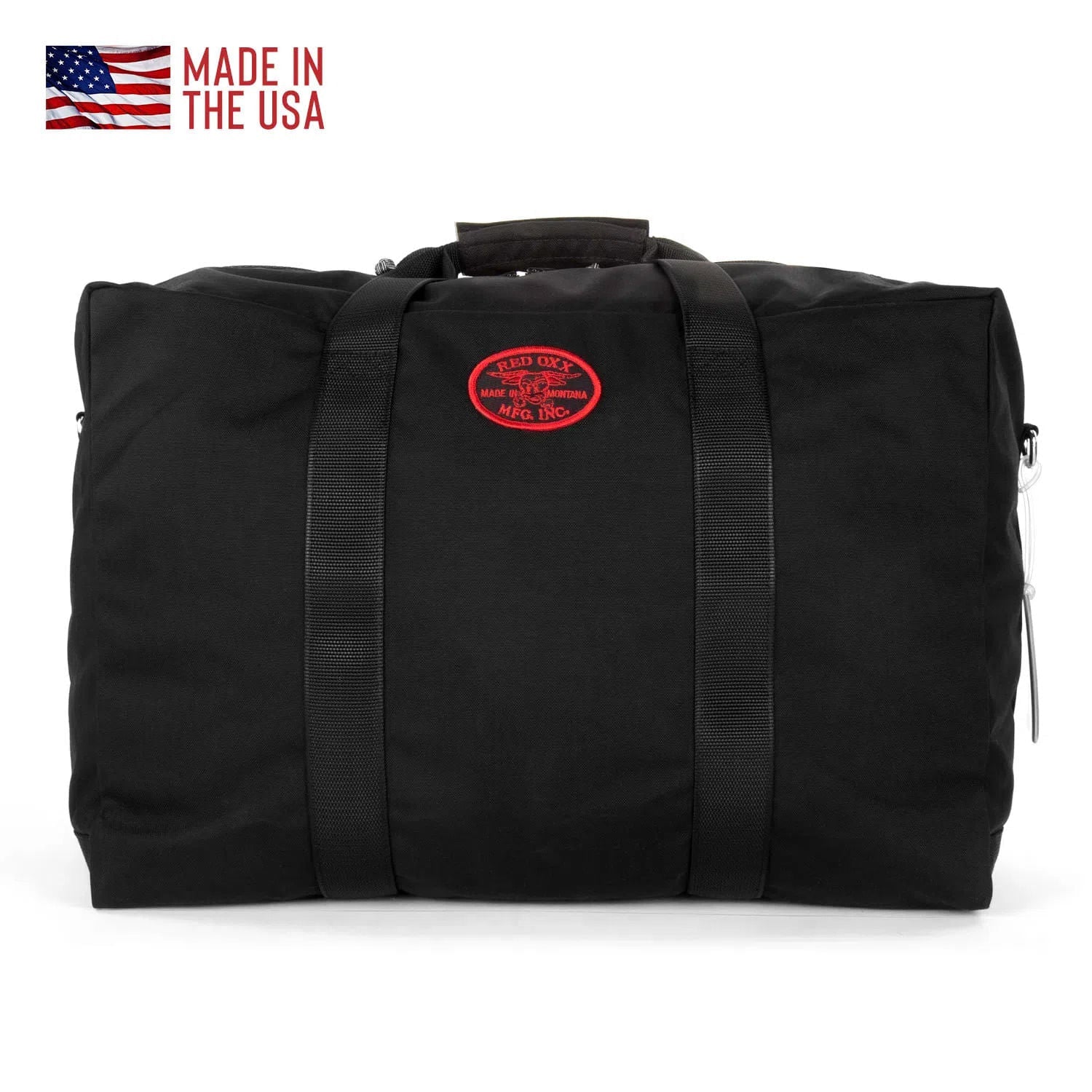 This product has no reviews yet.
This product has no reviews yet.
This product has no reviews yet.