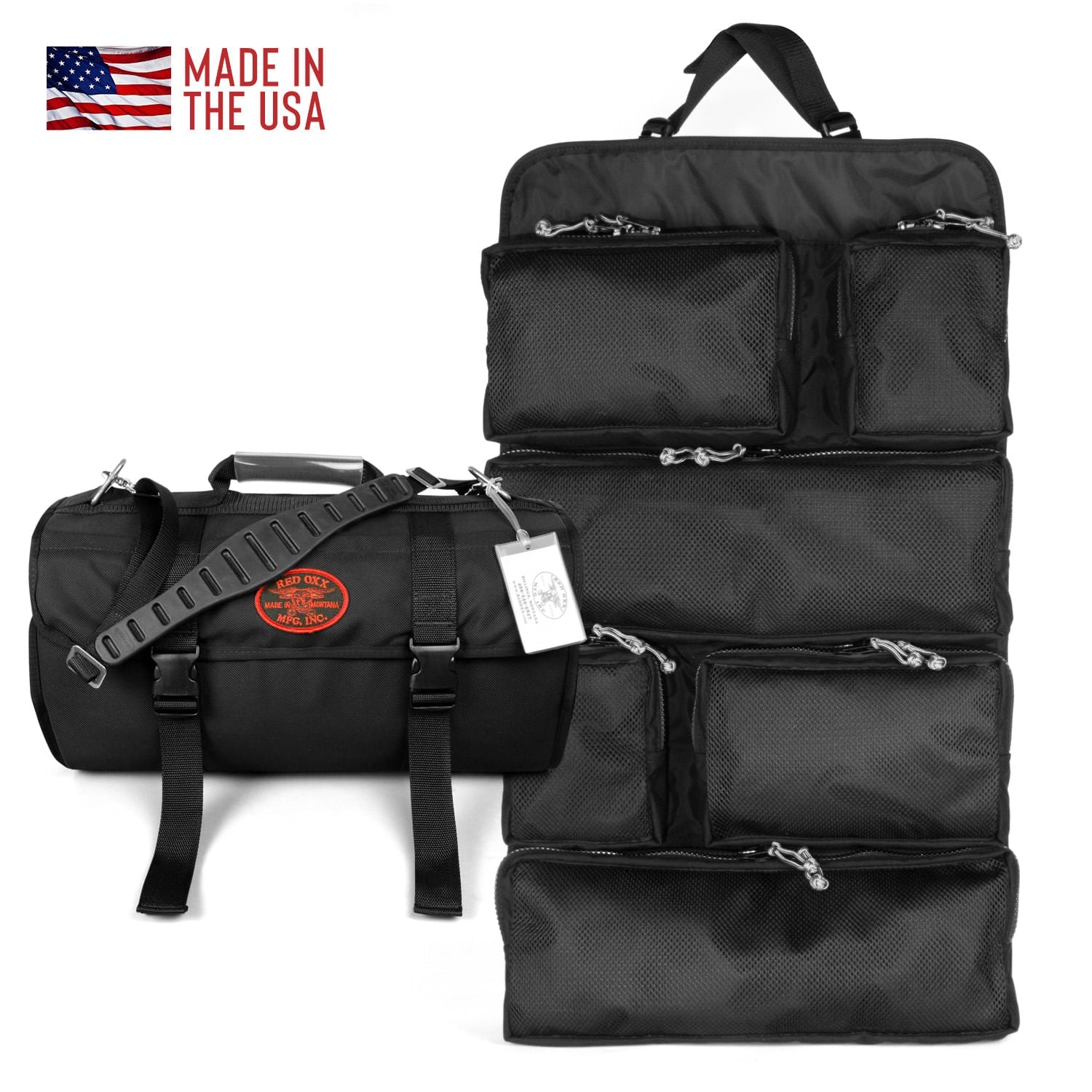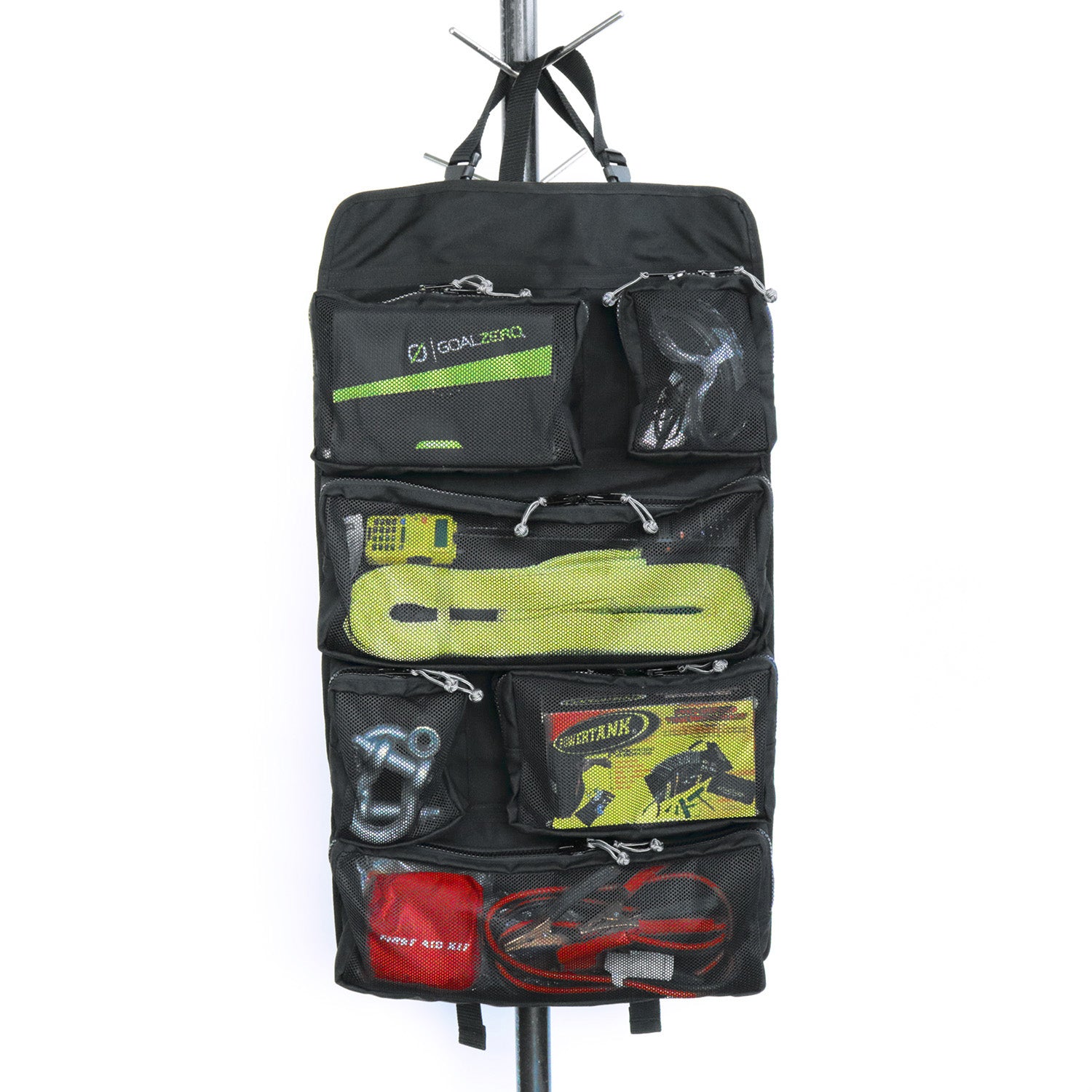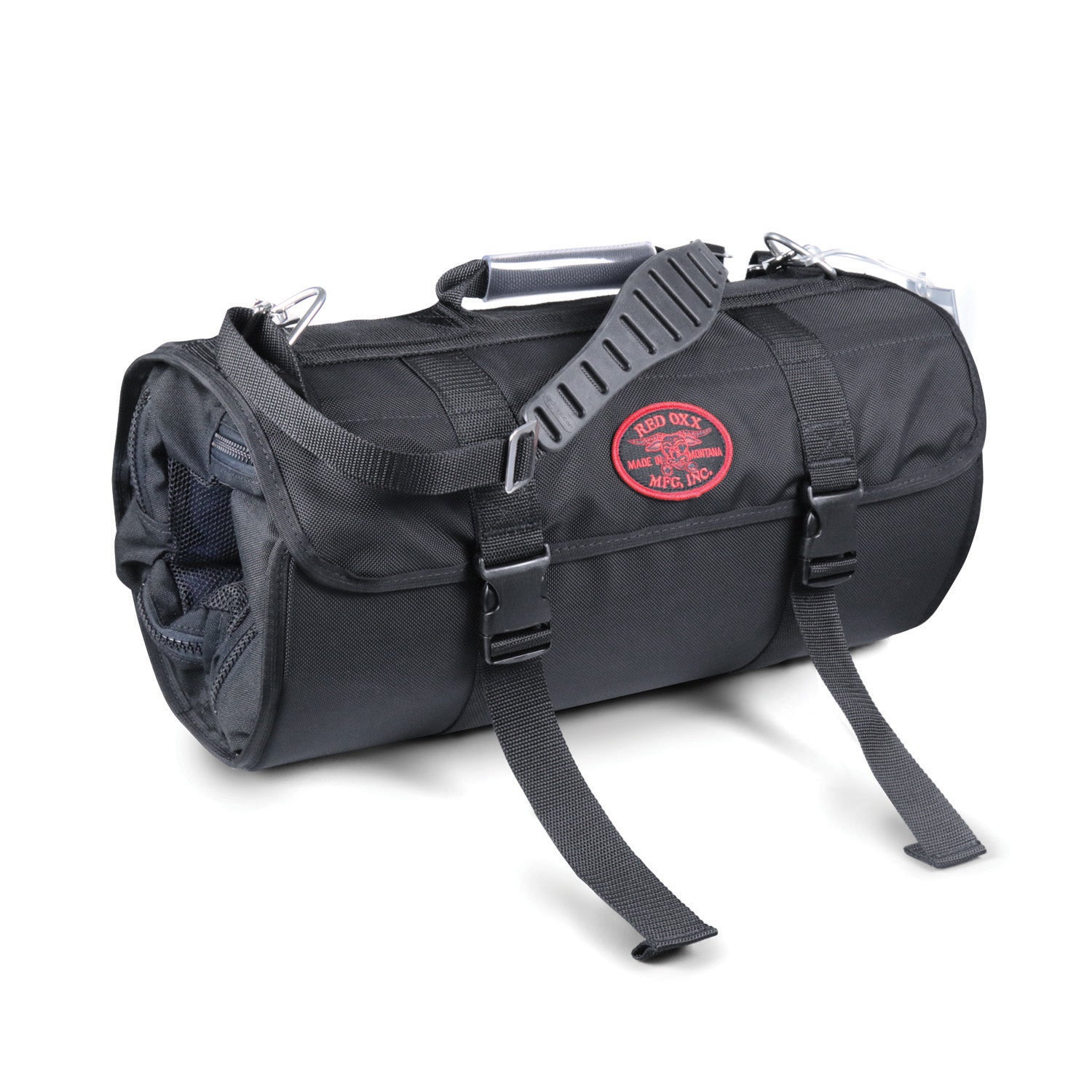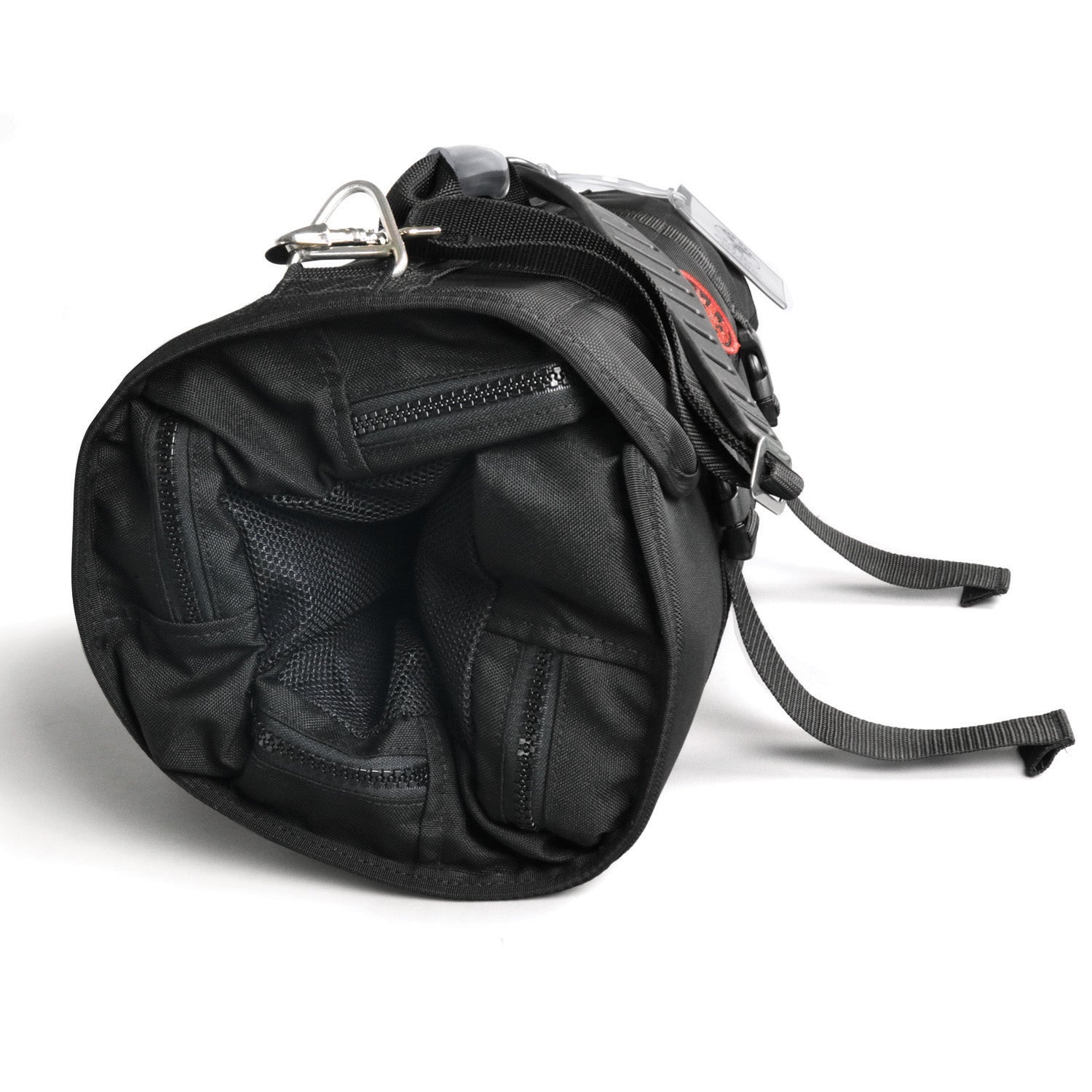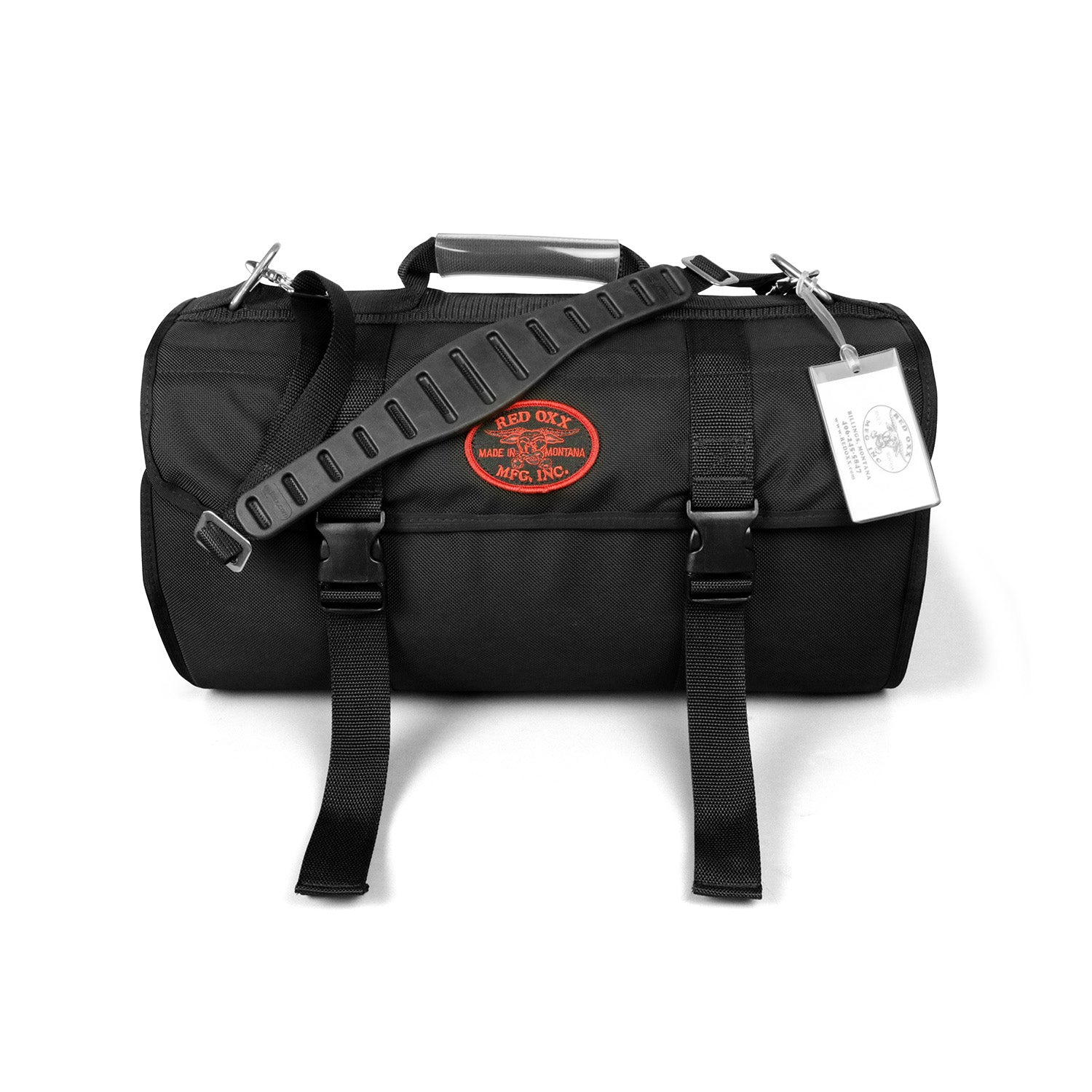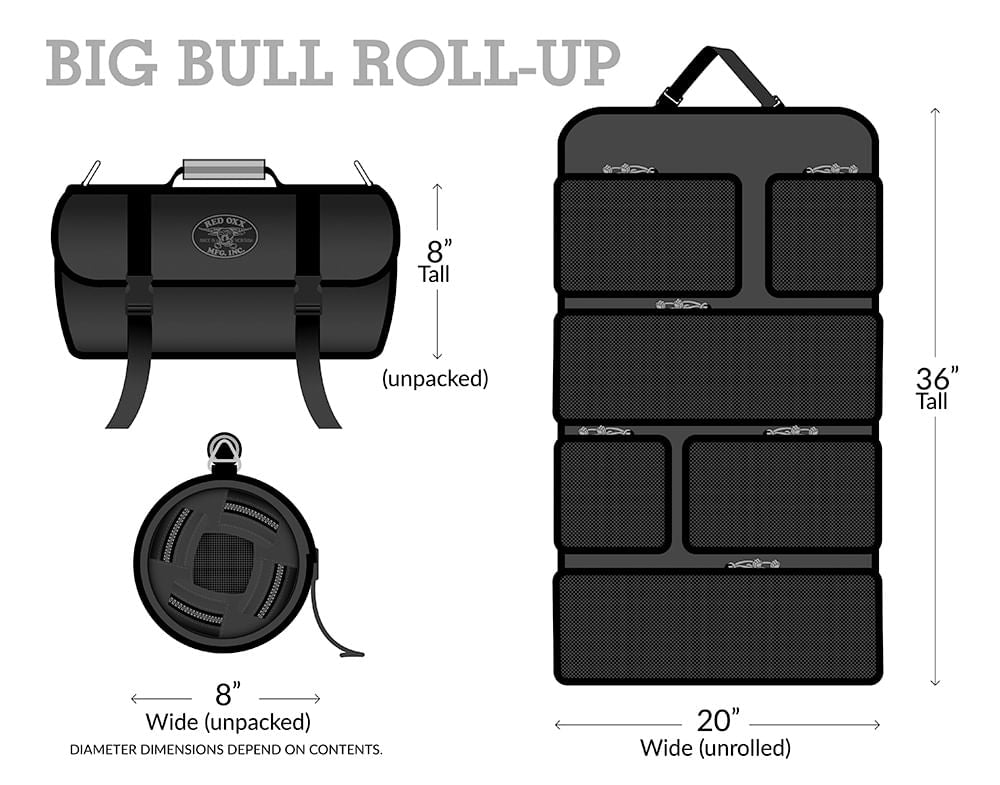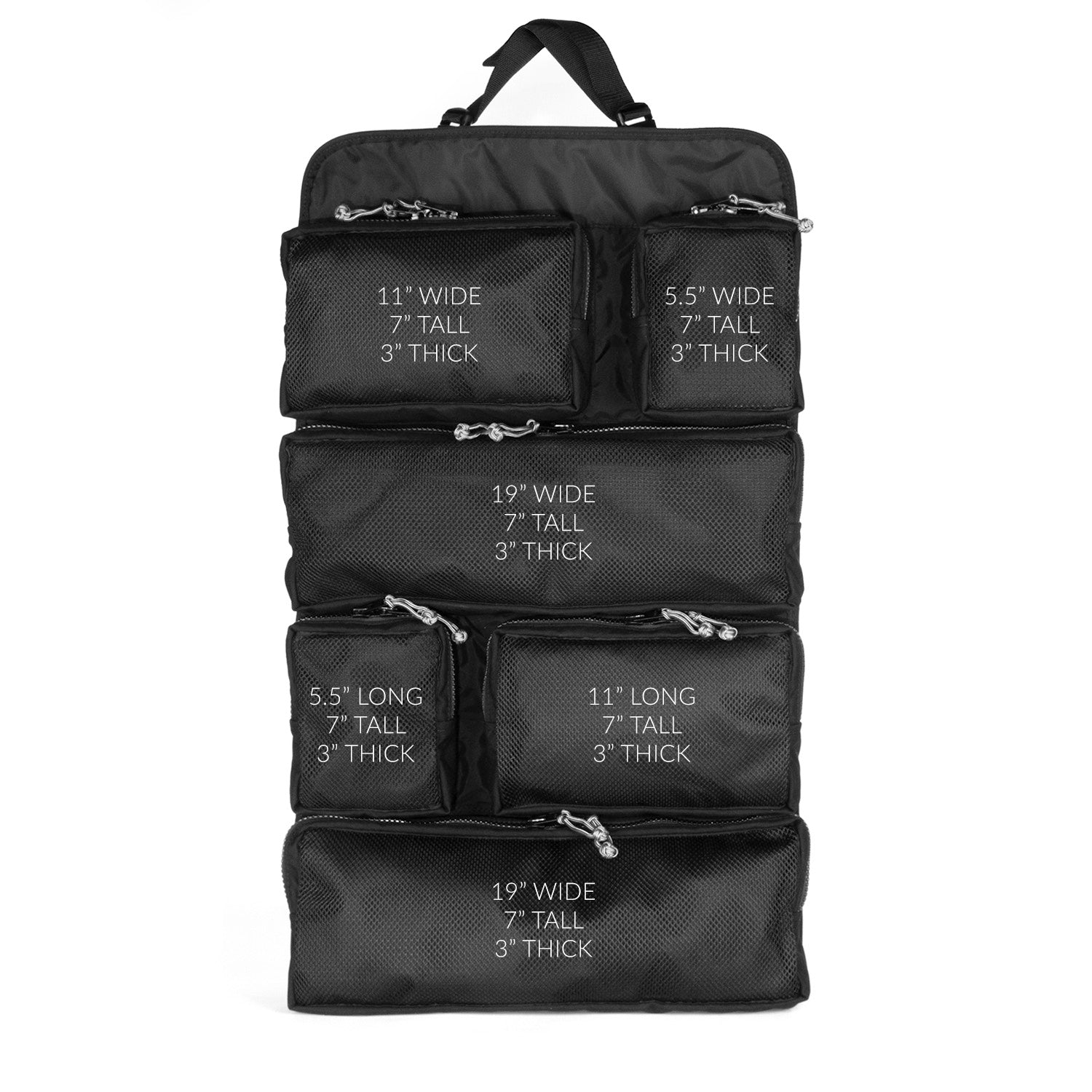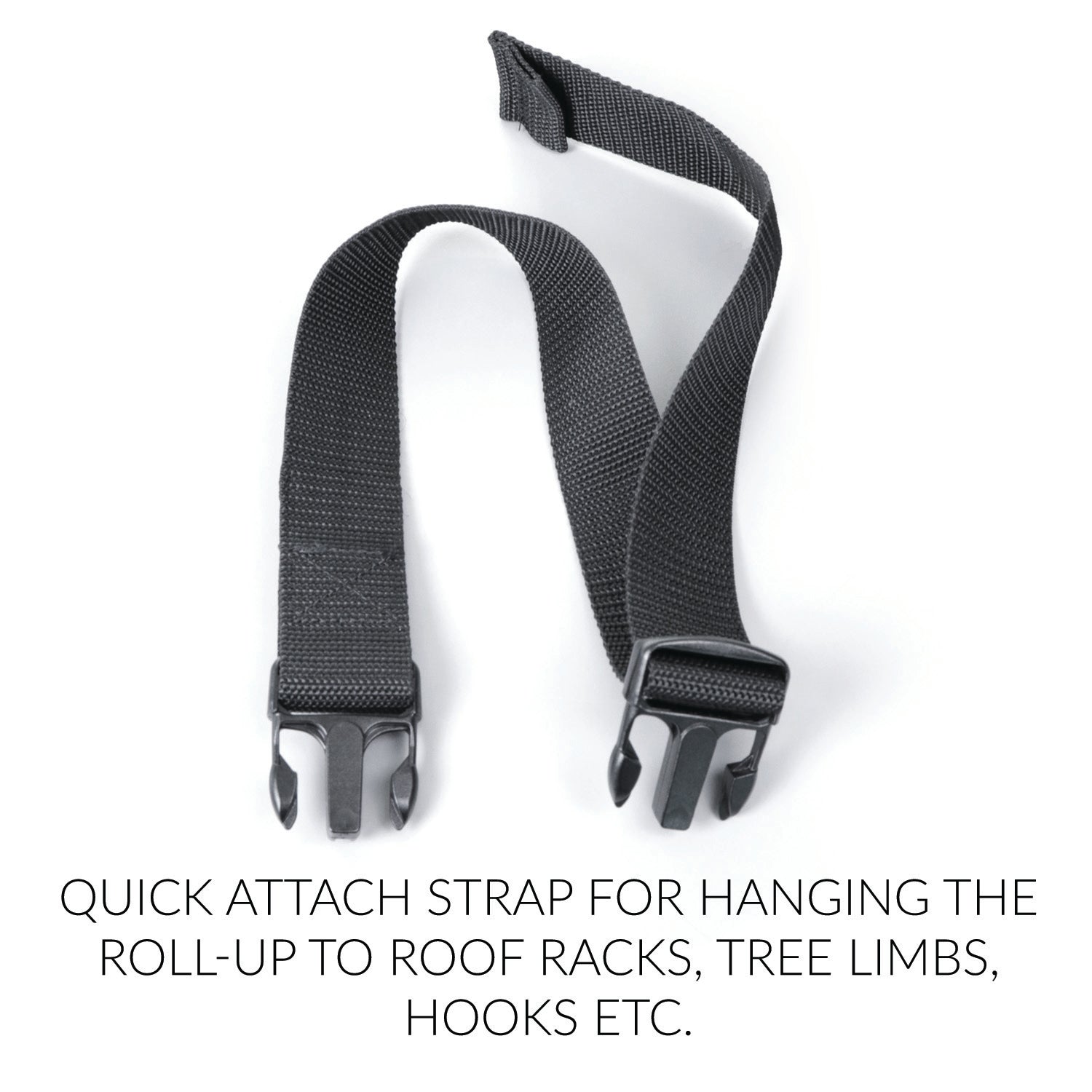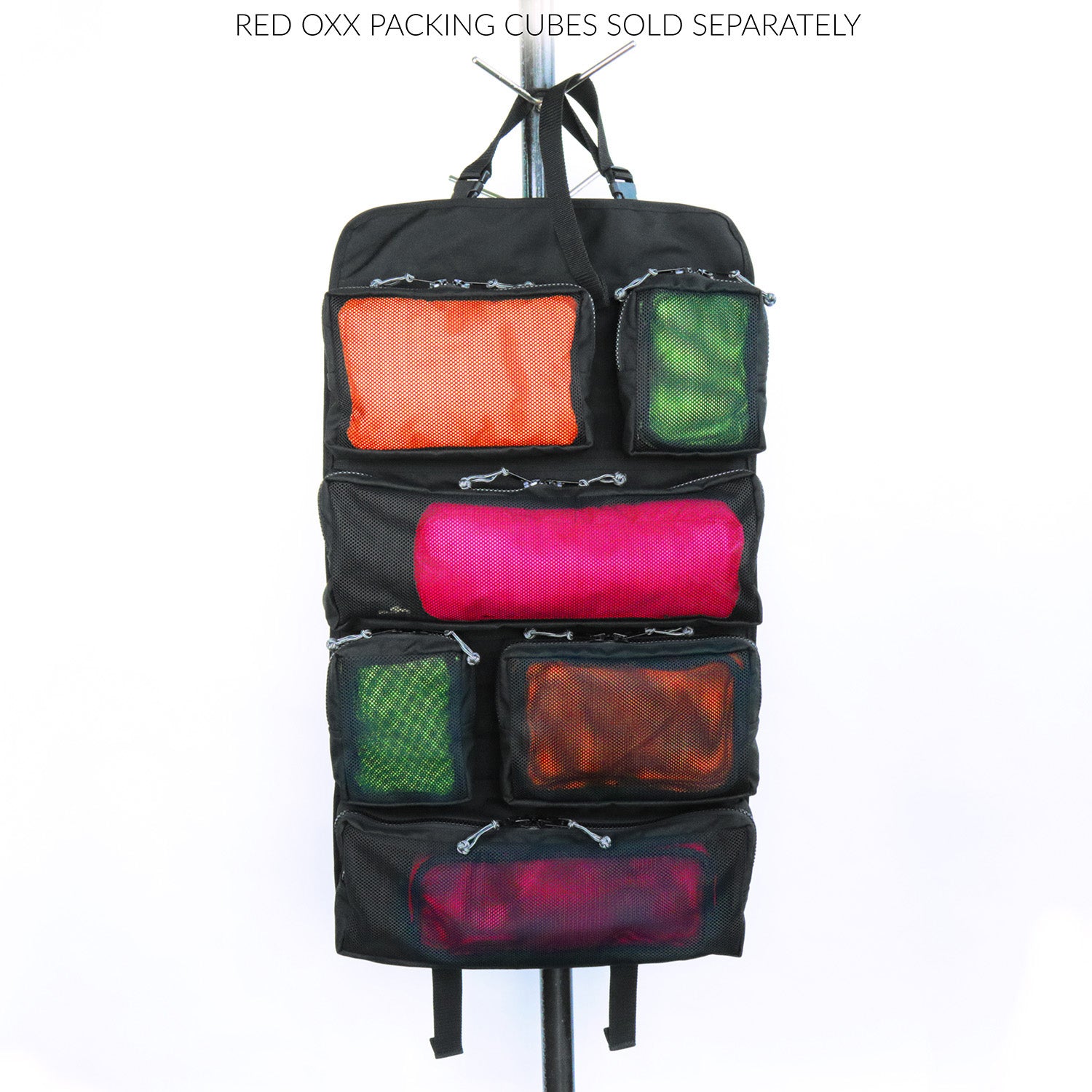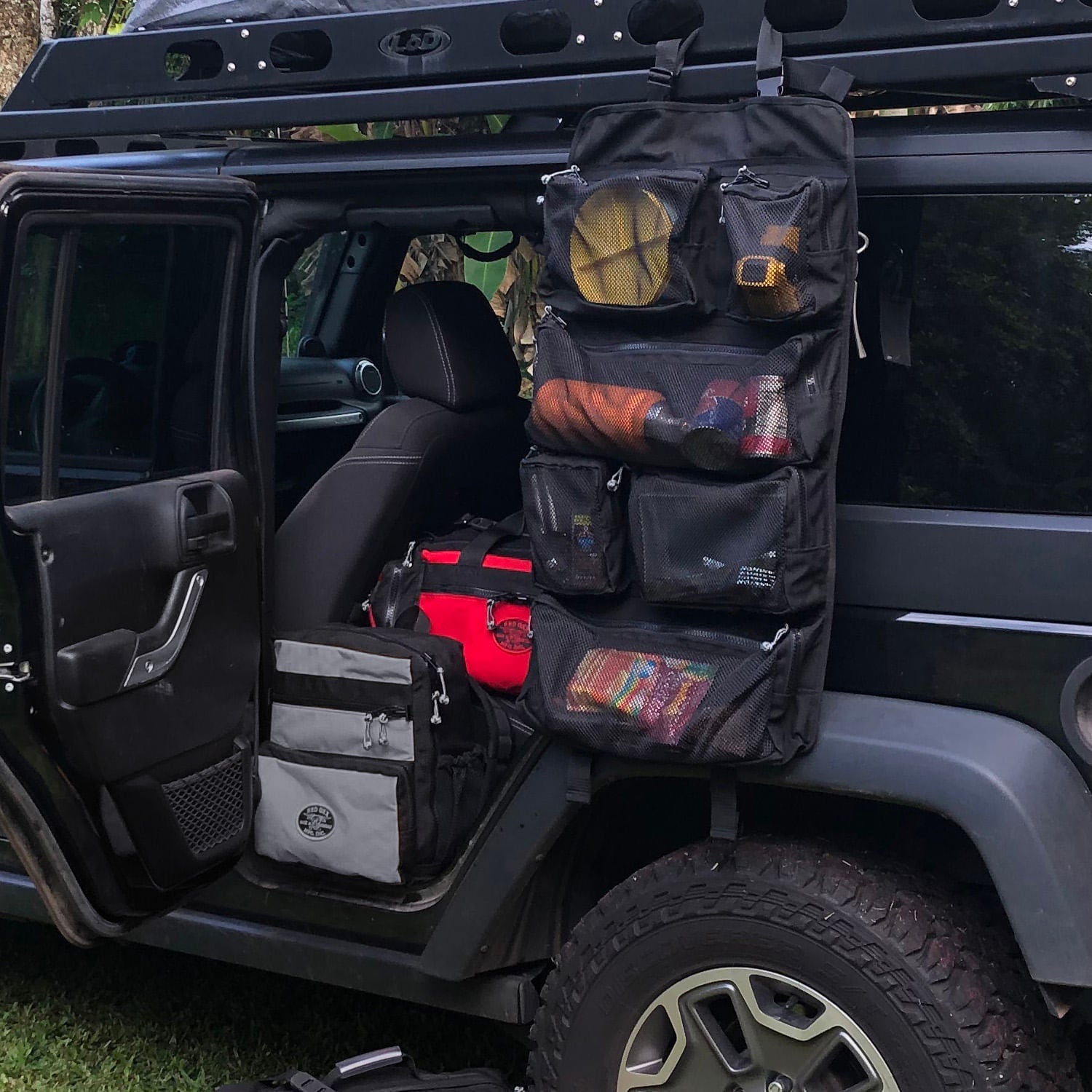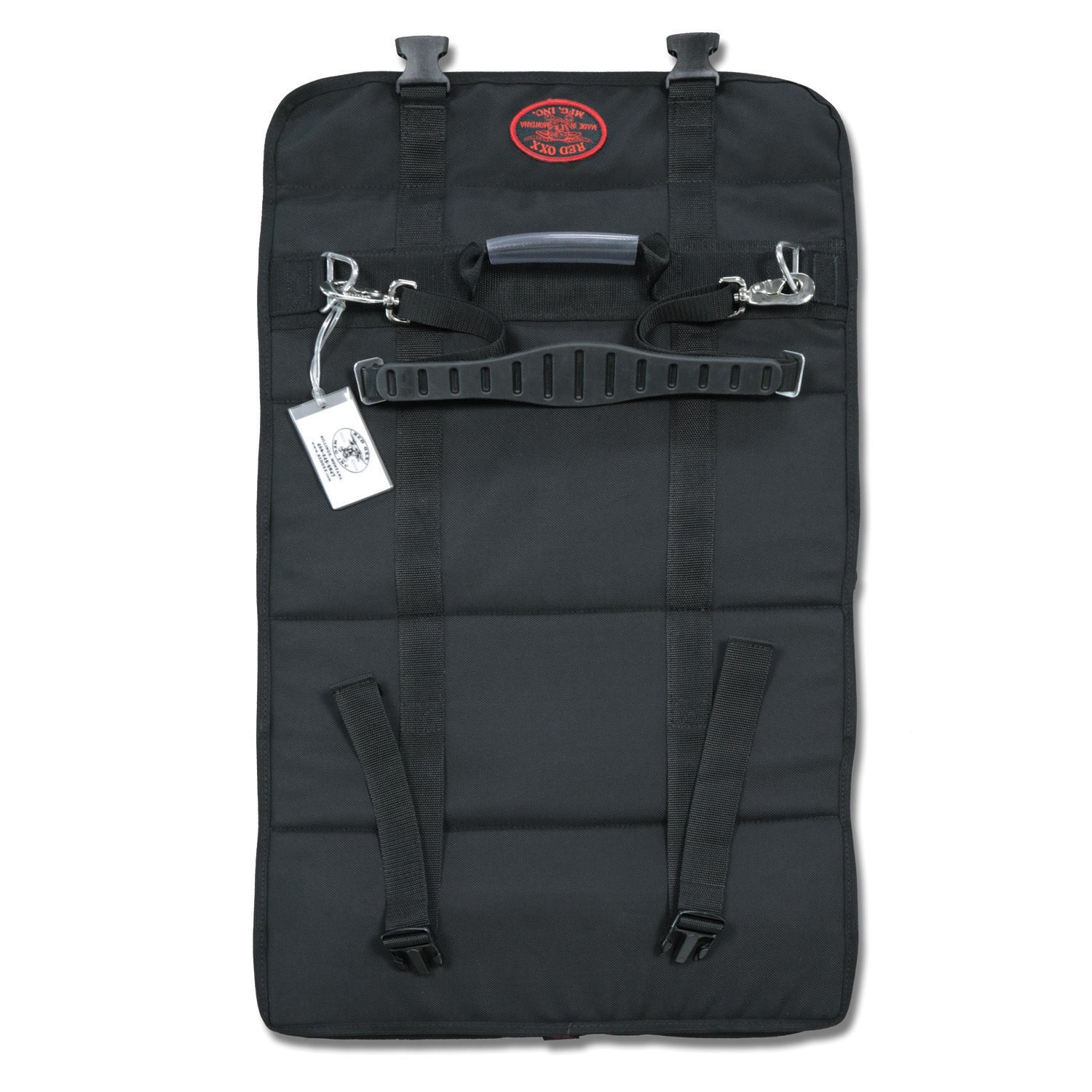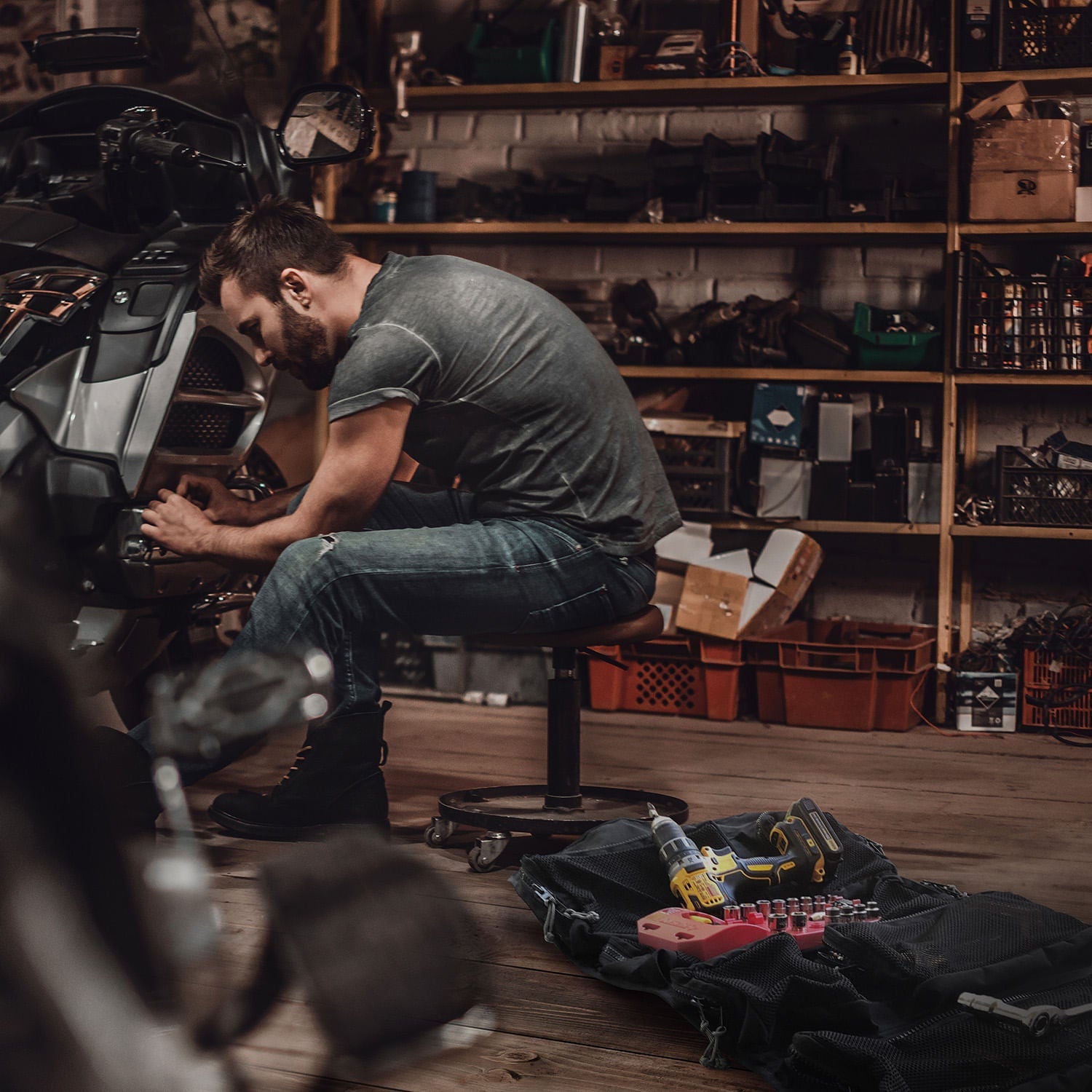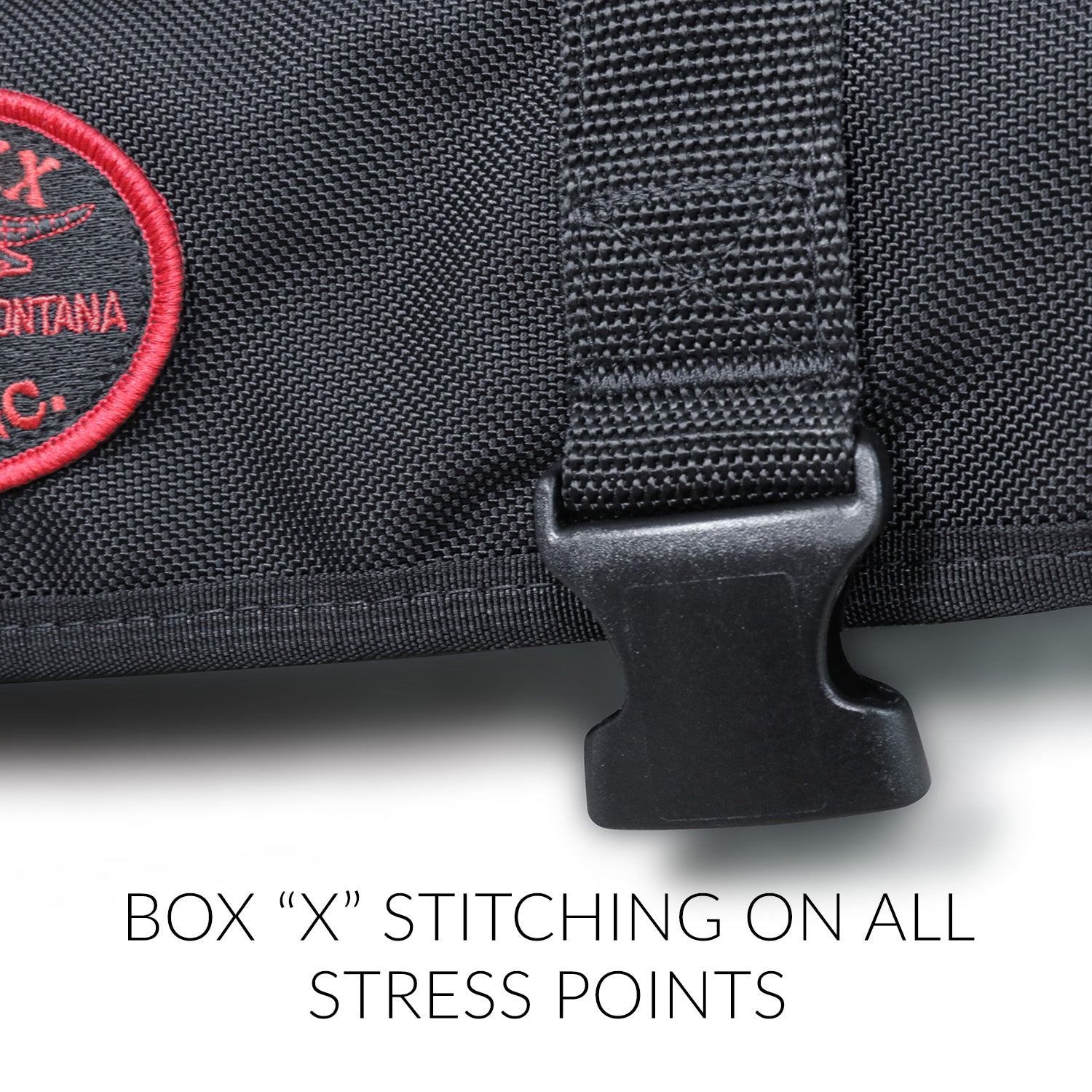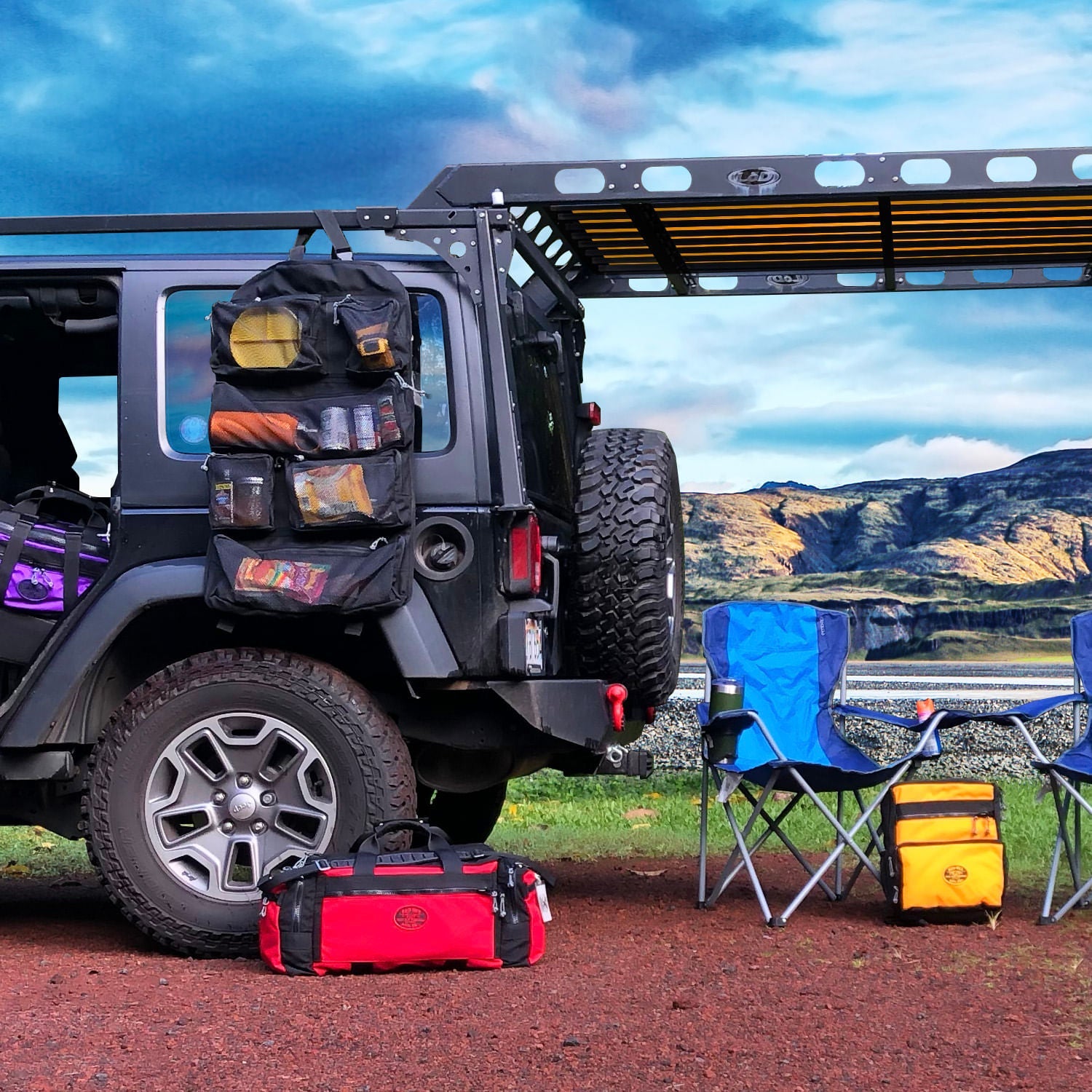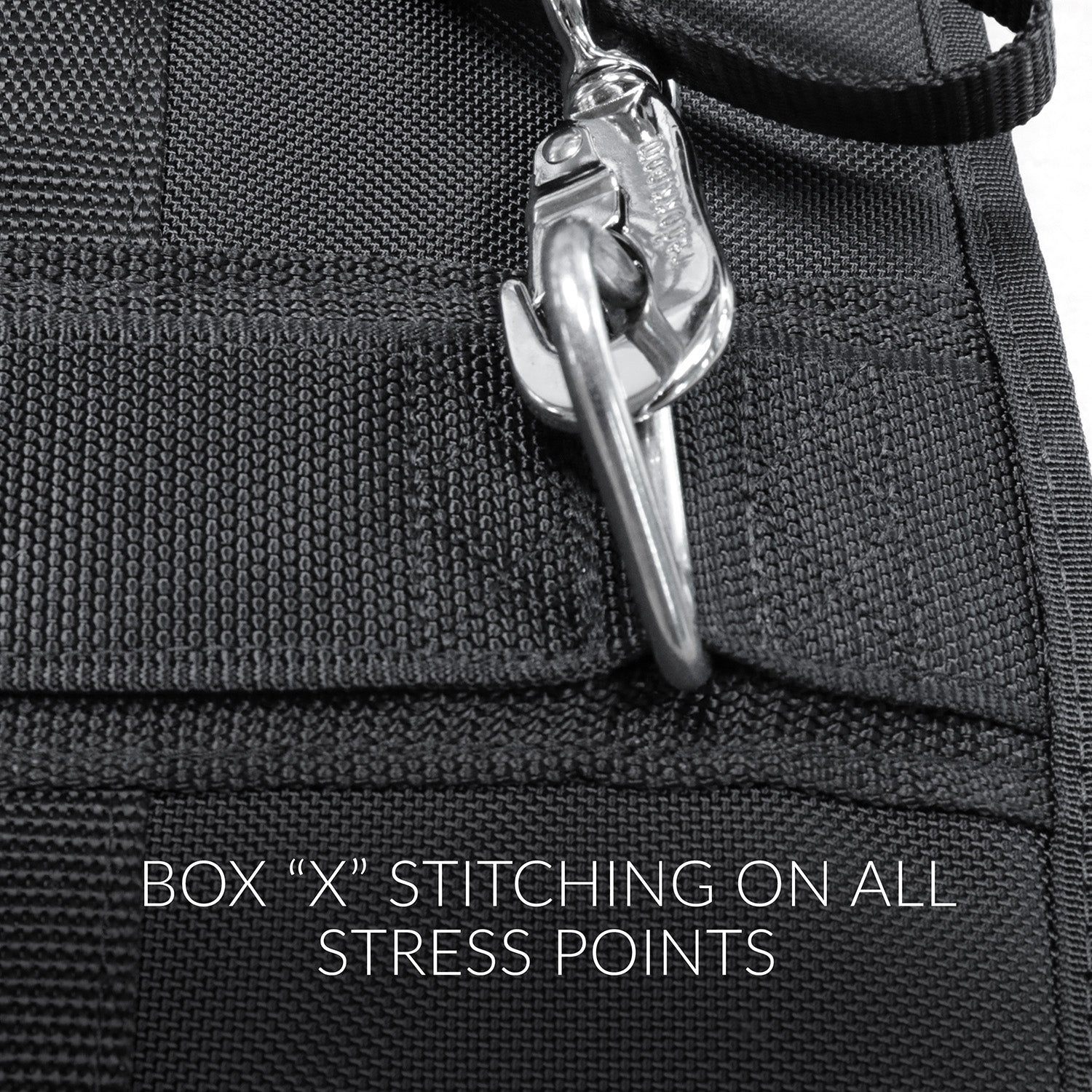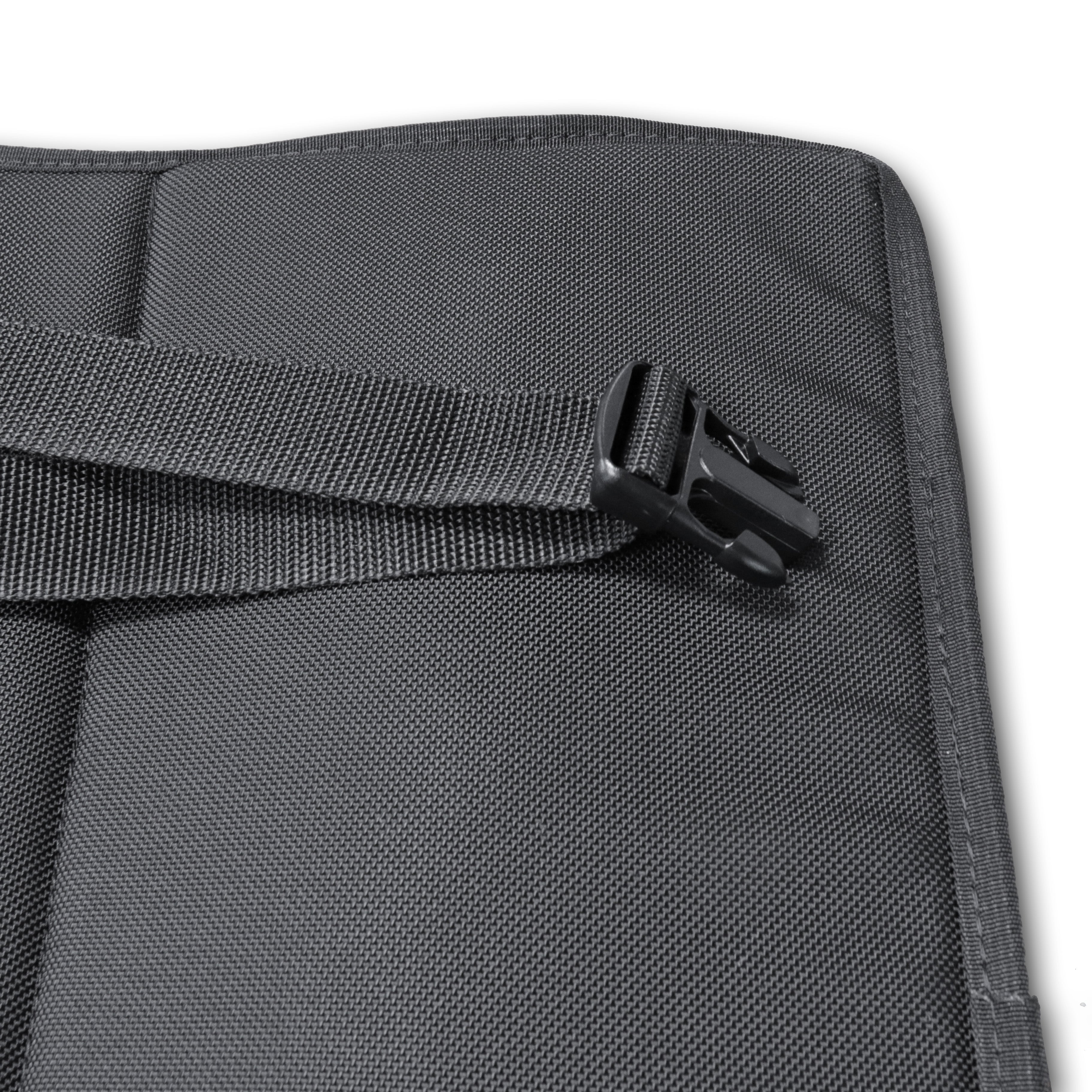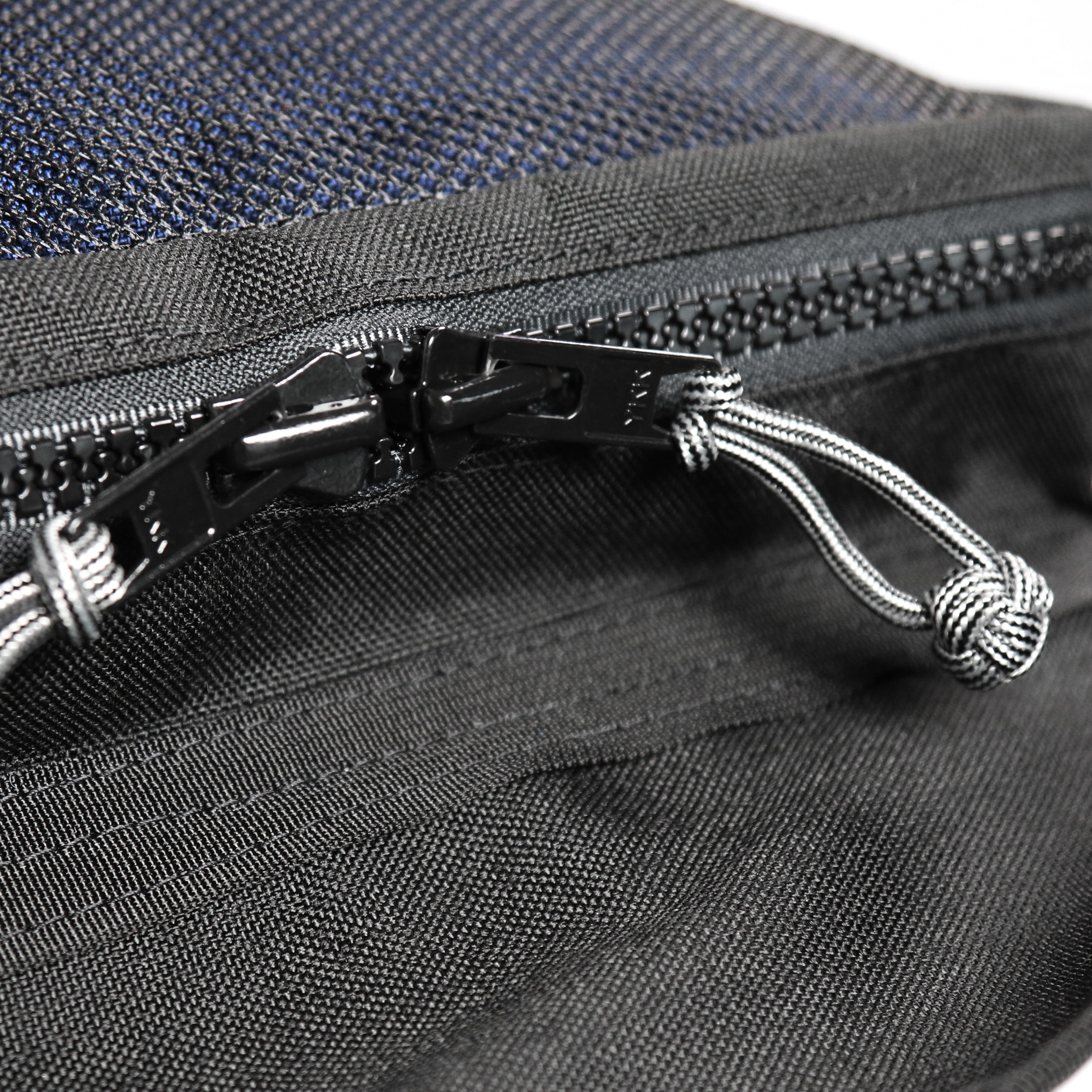 Big Bull Roll-up
Gear hogs rejoice, roll this beast up and hit the trail. 
Introducing our checkpoint-friendly organizer, designed with convenience in mind. Unroll to reveal six see-through mesh pockets, all securely housed within a rugged Ballistic Nylon exterior. Hang it up to get a clear view of your packed essentials, making it an invaluable companion for carry-on travel, overland camp kitchens, tool storage. 

Checkpoint friendly - rolls open, 6 see-through mesh pockets with a heavy-duty Ballistic Nylon exterior

Hangs up, see what you packed - useful for carry-on travel, overland camp kitchens, storing tools, auto-parts, etc.

Travel ready carry-on and checkpoint friendly

Store tools and camping gear, make-up and beauty supplies, Craft Storage, home repair tool kit and more.

The six see-through mesh pockets allow inspection of your belongings without having to unpack.

You can fit our Armadilla Small Packing Cube. The Hedgehog Extra Small Packing Cube tucks neatly into the smallest pockets and the longer pockets will hold Meerkat Long Packing Tube Cubes 
U.S.A. Dimensions:
20"L x 8"W x 8"H rolled up
When open and laying out flat: 36" long x 20" wide 3" high (pocket height)
Capacity: 1491 cu. inches
Weight: 5.25 pounds

Metric Dimensions:
50.8cm L x 20.3cm W x 20.3cm H rolled up
When open and laying out flat: 91.4cm L x 50.8cm W x  7.62cm H (pocket height)
Capacity: 24.4 Liters
Weight: 2.38 Kilos

Pocket measurements:
Two:  7"W x 19"L x 3"H at 399 cu. inches capacity each
Two:  7"W x 5.5"L x 3"H at 115.5 cu. inches capacity each
Two:  7"W x 11"L x 3"H at 231 cu. inches capacity each

1.5" Adjustable/detachable hanging strap
Includes Fastex buckles on hanging strap
Outer Fabric: 1050 weight urethane coated, Dupont certified Ballistic nylon (available in Black only)
Black CORDURA ® Brand 400 weight Nylon Pack Cloth on the pocket sides and interior lining
Weather resistant materials
Carry-on legal size
Six roomy, zippered mesh front pockets
All zippers #10 YKK VISLON® self locking
304 welded stainless V rings
Multiple carry options
Detachable Claw No Slip Adjustable Shoulder Strap
Free heavy-duty vinyl luggage tag
All seams double stitched and bound
Box stitching on all stress points such as carry handles
Built-in fiberglass rods to reinforce structure
Hypur-Cel foam padding
Includes Cable Lock
How does the Big Bull Roll-up compare to a traditional roll bag?
The Big Bull Roll-up has six small pockets for organizing your belongings, whereas most roll bags only contain no more than two large storage pockets.

What is Ballistic Nylon fabric?
Ballistic Nylon is a thick, tough, synthetic nylon fabric used for a variety of applications. Ballistic Nylon was originally developed by the DuPont corporation as a material for flak jackets to be worn by World War II airmen. The term "ballistic" takes its name from the fact that it was intended to protect its wearers from flying debris and fragmentation caused by bullet or artillery shell impacts. This is a special grade heavier weight nylon fabric designed for hard use.

Can I get the Big Bull Roll-up bag in a different color other than black?
Our U.S.A. sourced Ballistic Nylon is currently only available in black, which is also the best color to hide oil, dirt and grease stains.

What is the best way to pack the Big Bull Roll-up?
We recommend using our Red Oxx Packing Cubes and building your own custom personal packing cube kit. Or try organizing your stuff with a Nomad toiletry kit and/or Lil Roy Gadget bags. The Tri-fold Toiletry bag is also a great organizer due to its three individual zippered mesh pockets and unique fold open flat hanging design.

My zipper broke. The teeth have separated. Do I send it in for warranty repair?
No need for warranty repair, try fixing it yourself. Check out this video where CEO Jim Markel shows how easy it is to do it yourself.

Do you ship your bags to Canada and how much does that cost?
Certainly, we ship to Canada for a fixed UPS Expedited or USPS Priority International shipping fee of only $30.00. All disbursement fees due on delivery are the responsibility of the buyer. Other International orders are $50.00, except Australia and New Zealand for only $55.00.

How do I use or store my bag to keep its original padded shape?
When using your bag, pack heavy items in the bottom of the bag. When storing your bag, removed any items and press flat. You can stack your bags in your closet in this manner or better yet, use a compression strap (sold separately) to hang your bag.

I watched your camping kitchen videos and was wondering, is this the Overland Equipment Bag that Jim is using?
Yes, this is the correct bag. Not just for camp kitchens, but storing mechanics tools and spare vehicle parts... in fact that was it's original intention during its development.

Can you ship USPS?
Yes, Red Oxx will ship USPS upon request. Simply state, "Please ship USPS" in the cart comments during checkout and we will adjust your billing accordingly.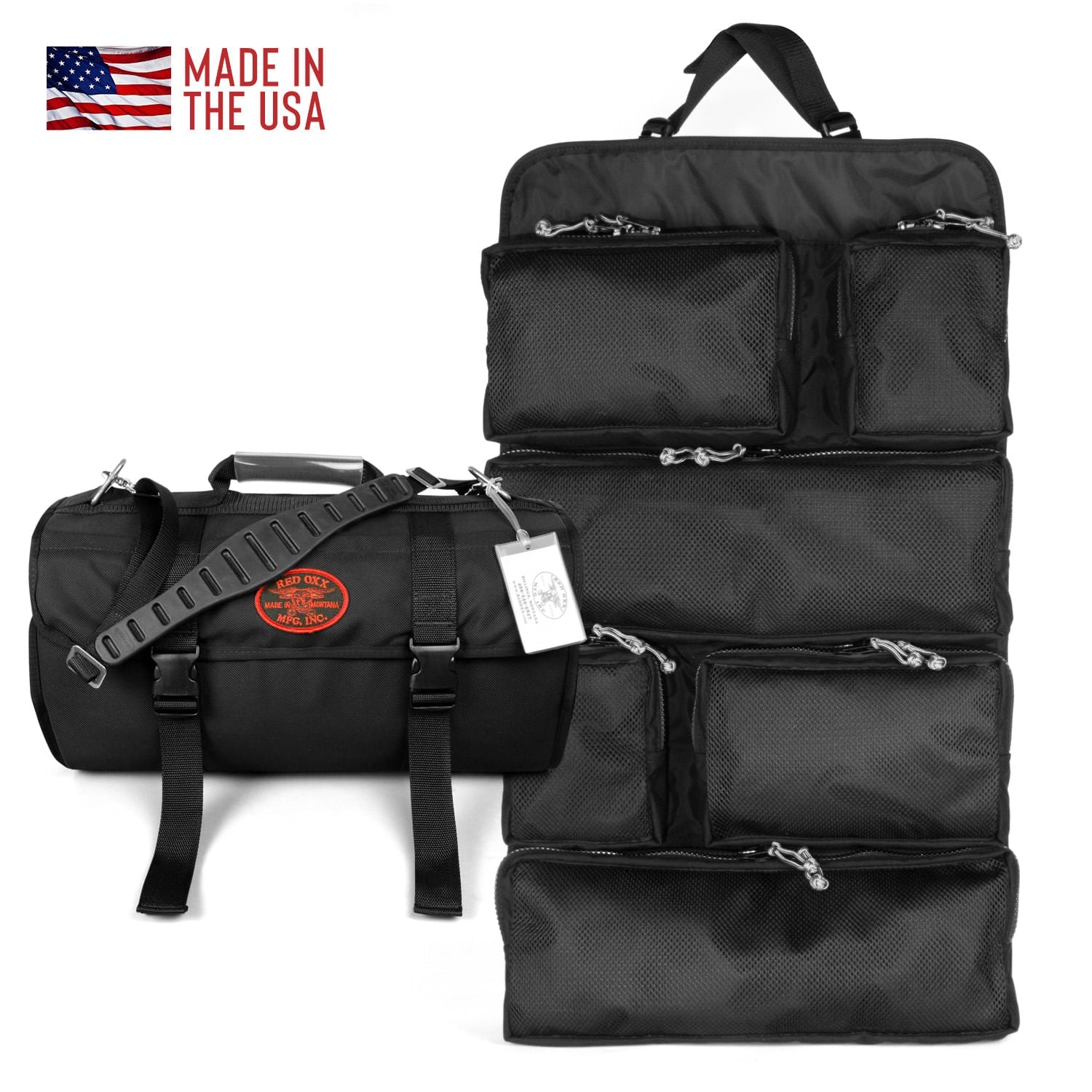 This product has no reviews yet.
This product has no reviews yet.
This product has no reviews yet.