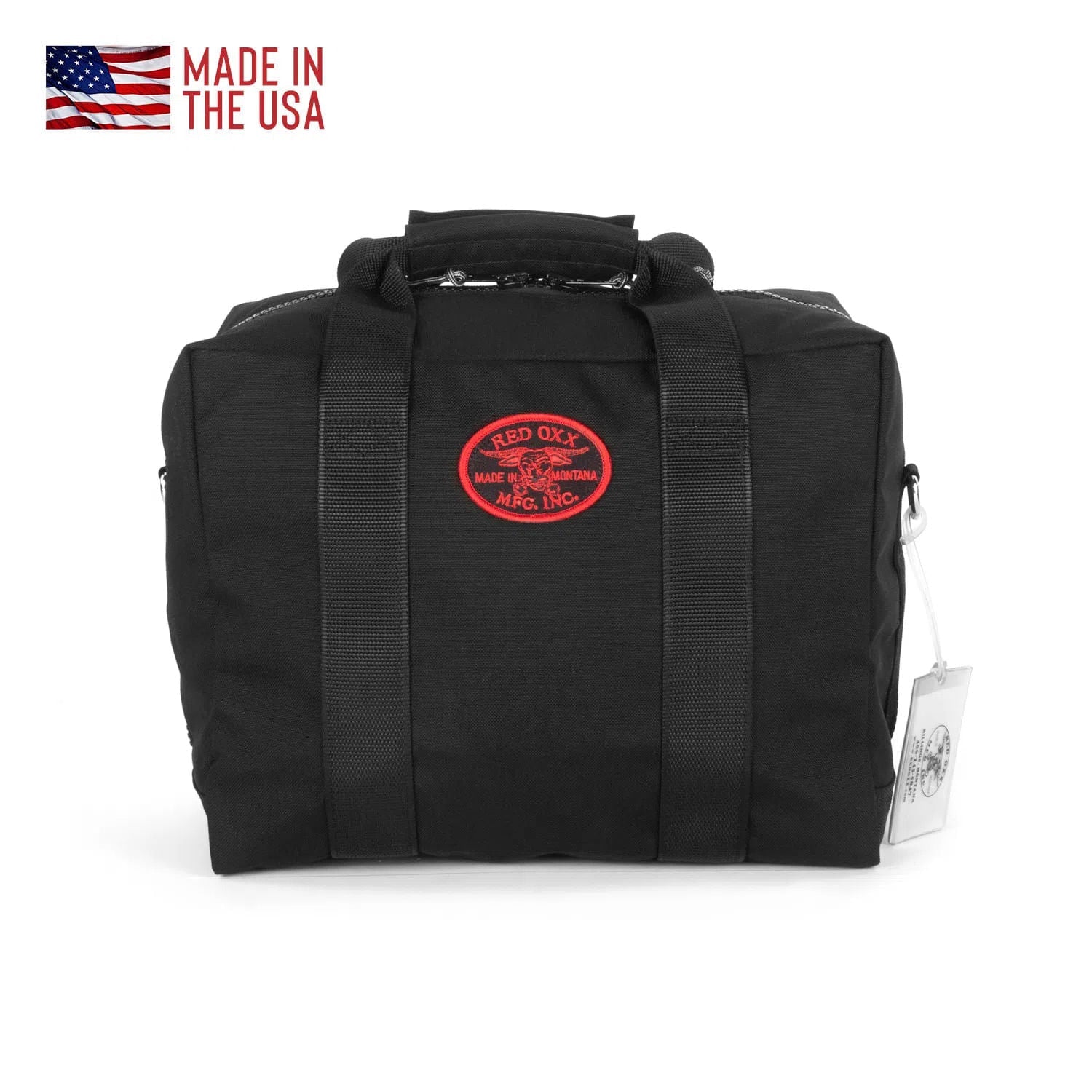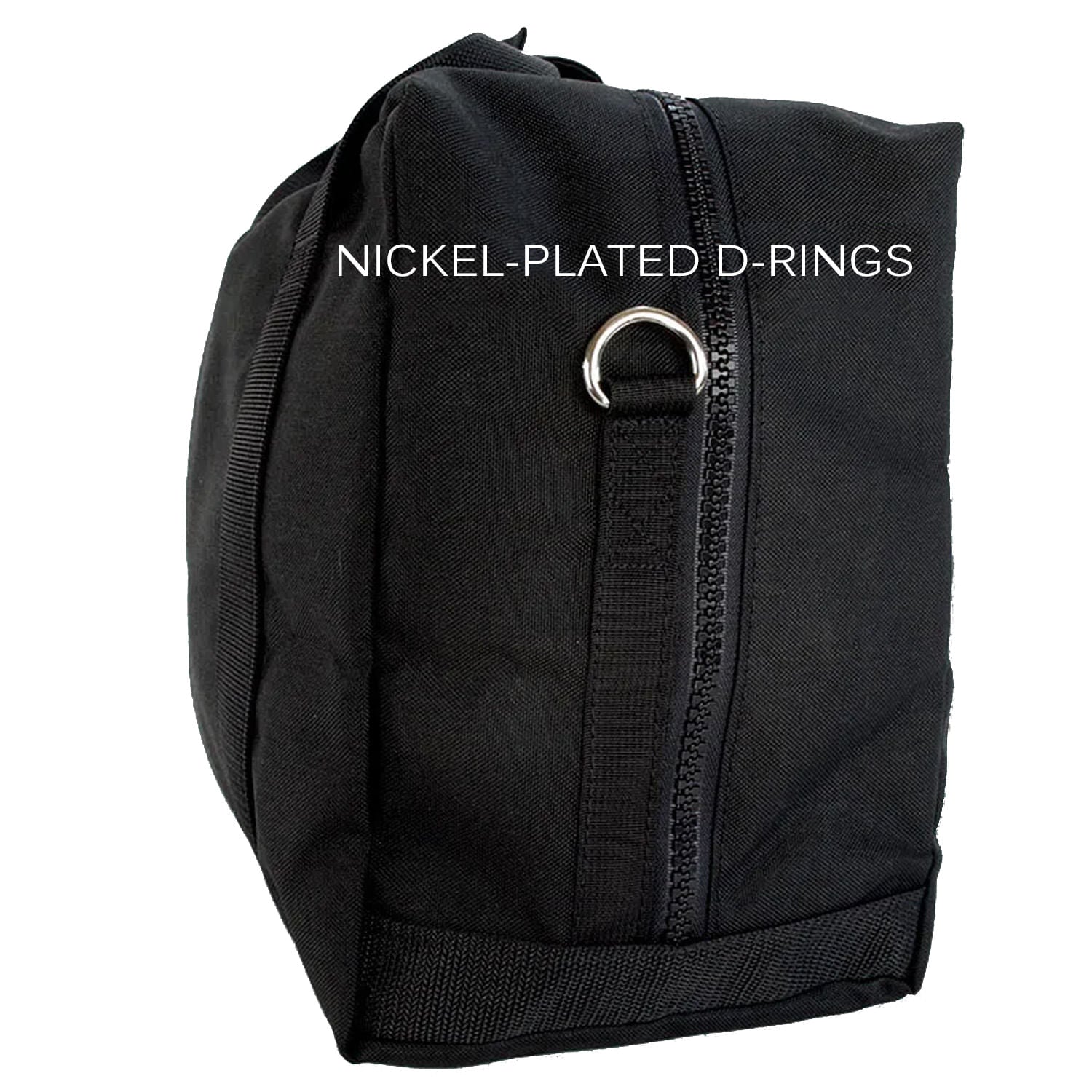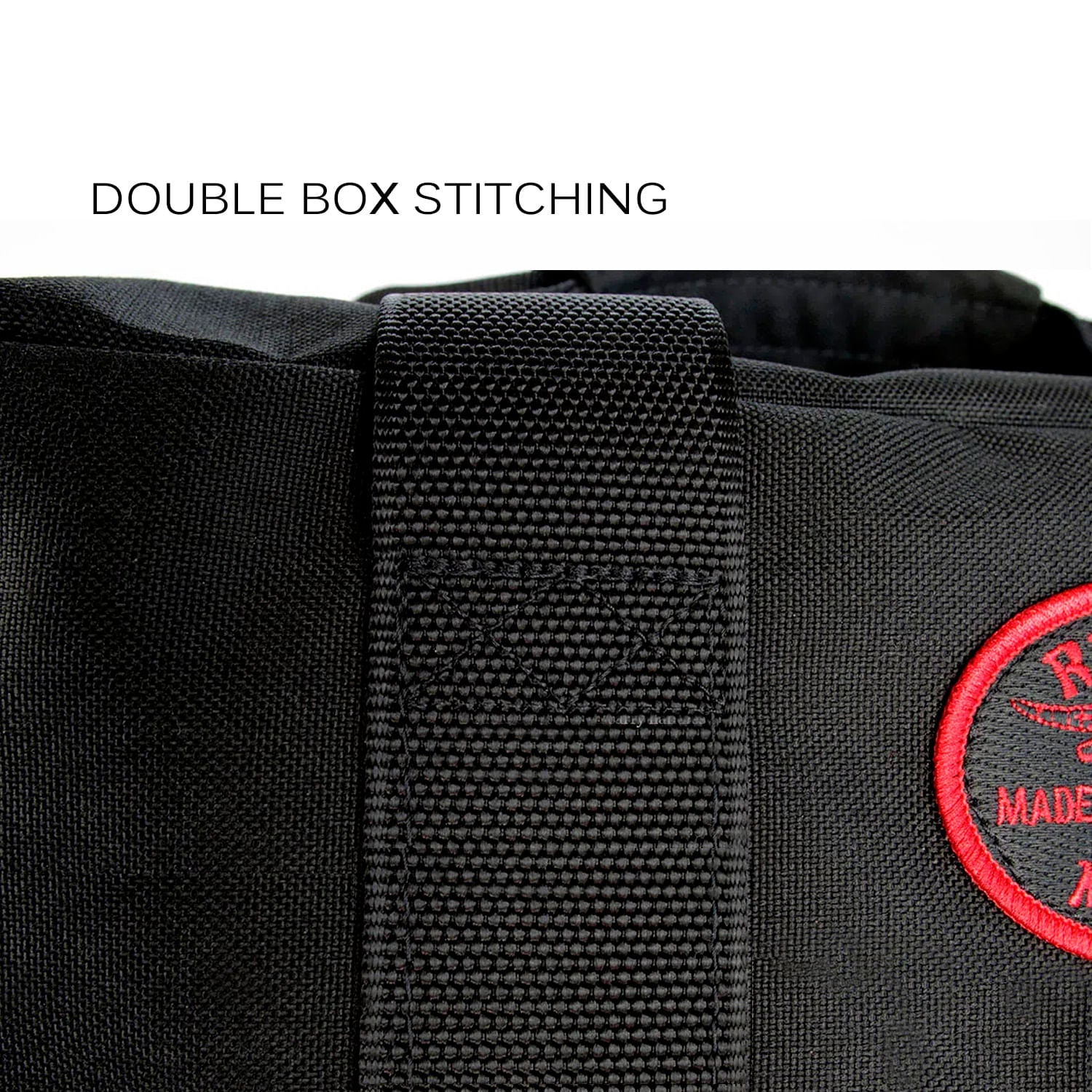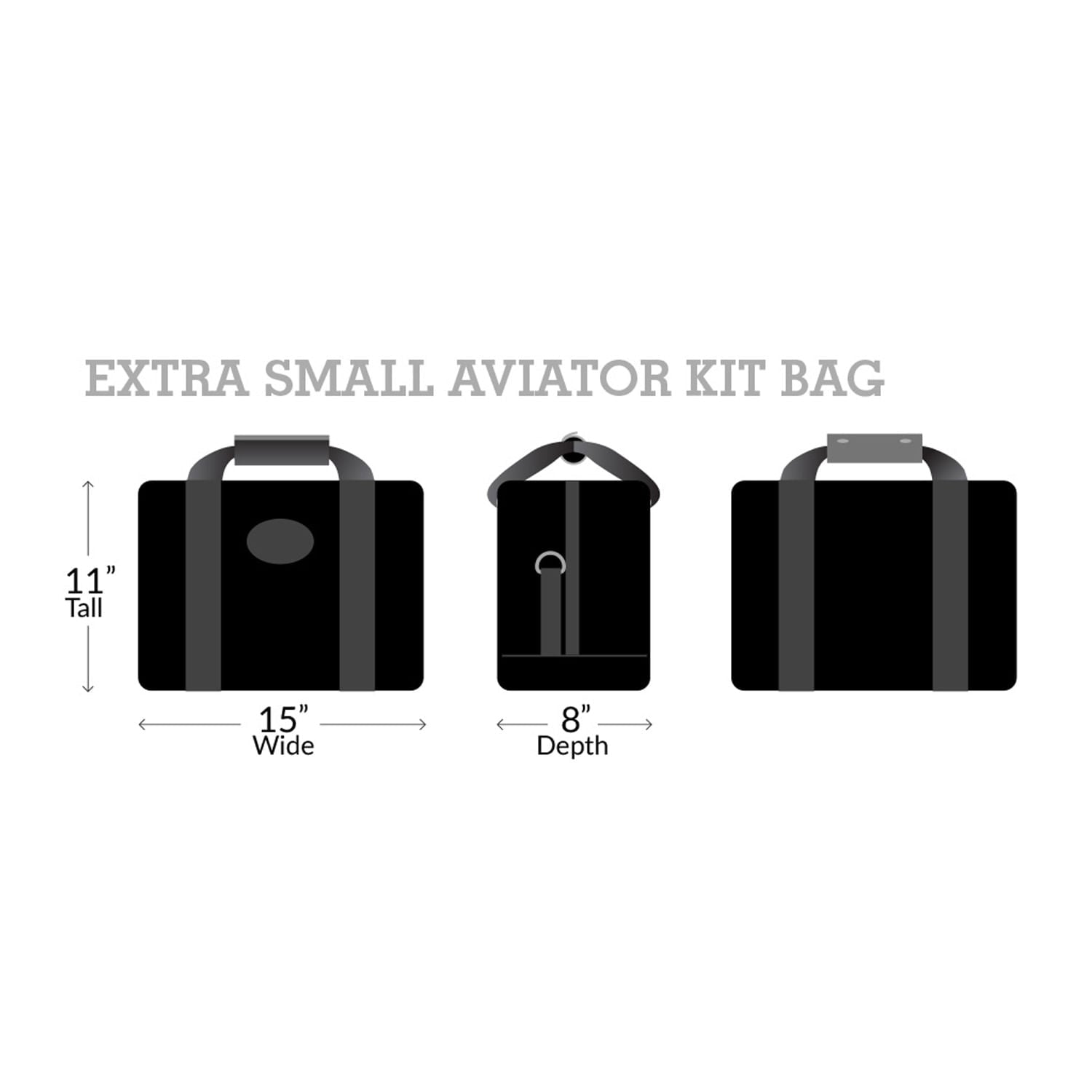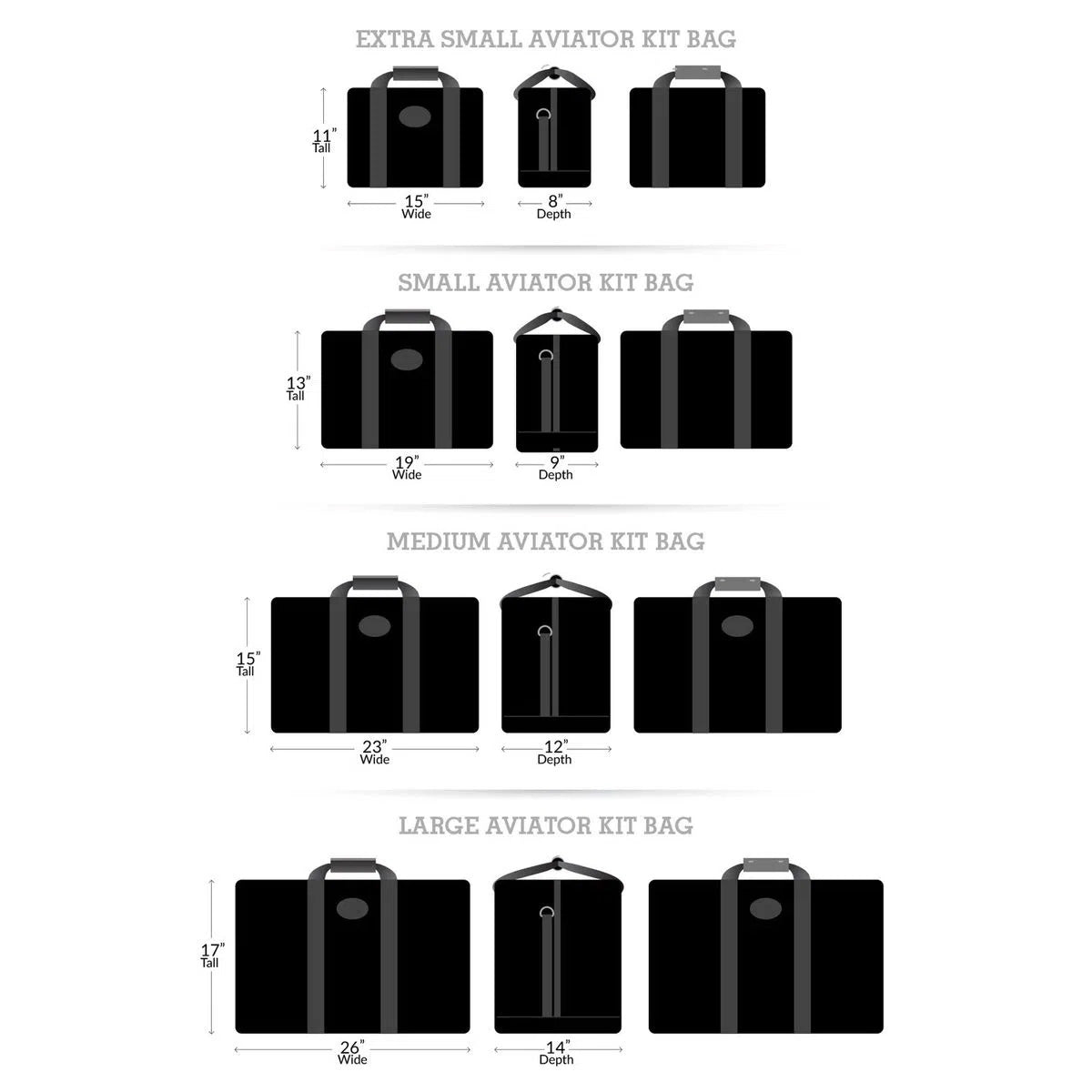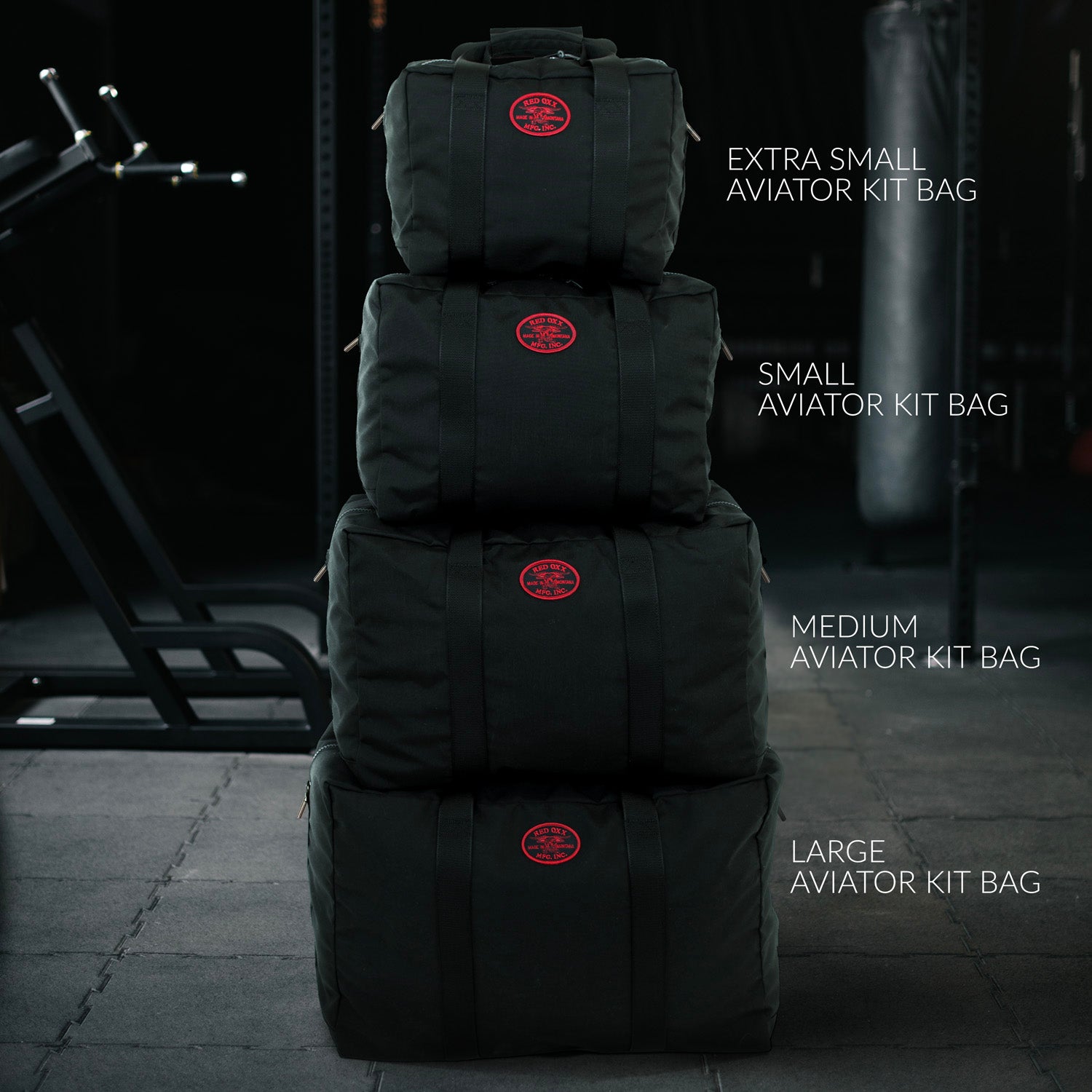 Extra Small Aviator Kit Bag
Airborne all the way
This Extra Small Aviator Kit Bag is perfect for carrying-on to any flight. It is designed from the original parachute rigger bag, giving it a classic tough Mil Spec look with durable and simple design. 
Simplicity in design; a single compartment bag
Made in U.S.A. with our "No Bull" Lifetime Warranty
Dimensions:  8"W x 11"H x 15"L
A single compartment small storage bag

D-rings for Comfort Carry Shoulder Strap attachment (sold separately)

Classic military aviator kit bag design

Classifies as a personal item on flights

Packs flat and can be used as an extra bag for souvenirs returning from trips

Based on the Aviator Kit Bag from our days in military service, this rectangular shaped parachute style bag is perfect for stowing sleeping bags, emergency roadside assistance supplies in the trunk of your car or even as a short trip laundry bag.

This is the smallest in the Aviator Kit Bag series. Which, frankly isn't saying much because it can carry A LOT. The Extra Small Aviator can return home filled with souvenirs and presents as your "personal item" on the plane.

The Red Oxx Extra Small Aviator Bag, built to the same heavy-duty exacting standards as all our bags. Available in Black only.

Sometimes simplicity rules.
U.S.A. Dimensions:

15"L x 8"W x 11"H
Capacity: 1,320 Cubic Inches
Weight: 1.1 Pounds

Metric Dimensions:

38cm L x 20cm W x 28cm H
Metric Capacity: 22 Liters
Metric Weight: 0.5 Kilos

Features:

Fabric: 1000 weight urethane coated, Dupont certified CORDURA® Brand Nylon
Weather resistant
All zippers #10 YKK VISLON® self locking
Thread: Anefil Nylon, Bonded Type 6,6 Tex 90-Black
All seams double stitched and bound
Fair trade Monkey Fist Zip Knots on all zippers
Free heavy-duty vinyl luggage tag
Embroidered Red Logo Patches
Double box stitching on stress points such as carry handles
Includes Cable Lock
Wraparound handclasp with Mil-Spec snaps
Nickel plated carry strap D-rings
Stainless steel Mil-Spec snaps with embossed Red Oxx logo
Available in Black only
What's the size difference between the Aviators?
Aviators come in four sizes. Look under the specifications tab for the measurements.

Are these carry-on legal?
This Extra Small Kit Bag and the Small Aviator are both carry-on legal.

Why isn't there a shoulder strap?
The Aviator style kit bag does not come with a shoulder strap to keep the price down. You may order a Claw No-slip Shoulder Strap here.

Can you tell me what a "break over zipper configuration" is?
The zipper goes over the top and down the sides of the bag. This allows the sides of the bag to fall away, making it easier to pack.

Are the Kit Bags waterproof?
All Red Oxx bags are water resistant, not waterproof. The stitching puts tiny holes in the fabric.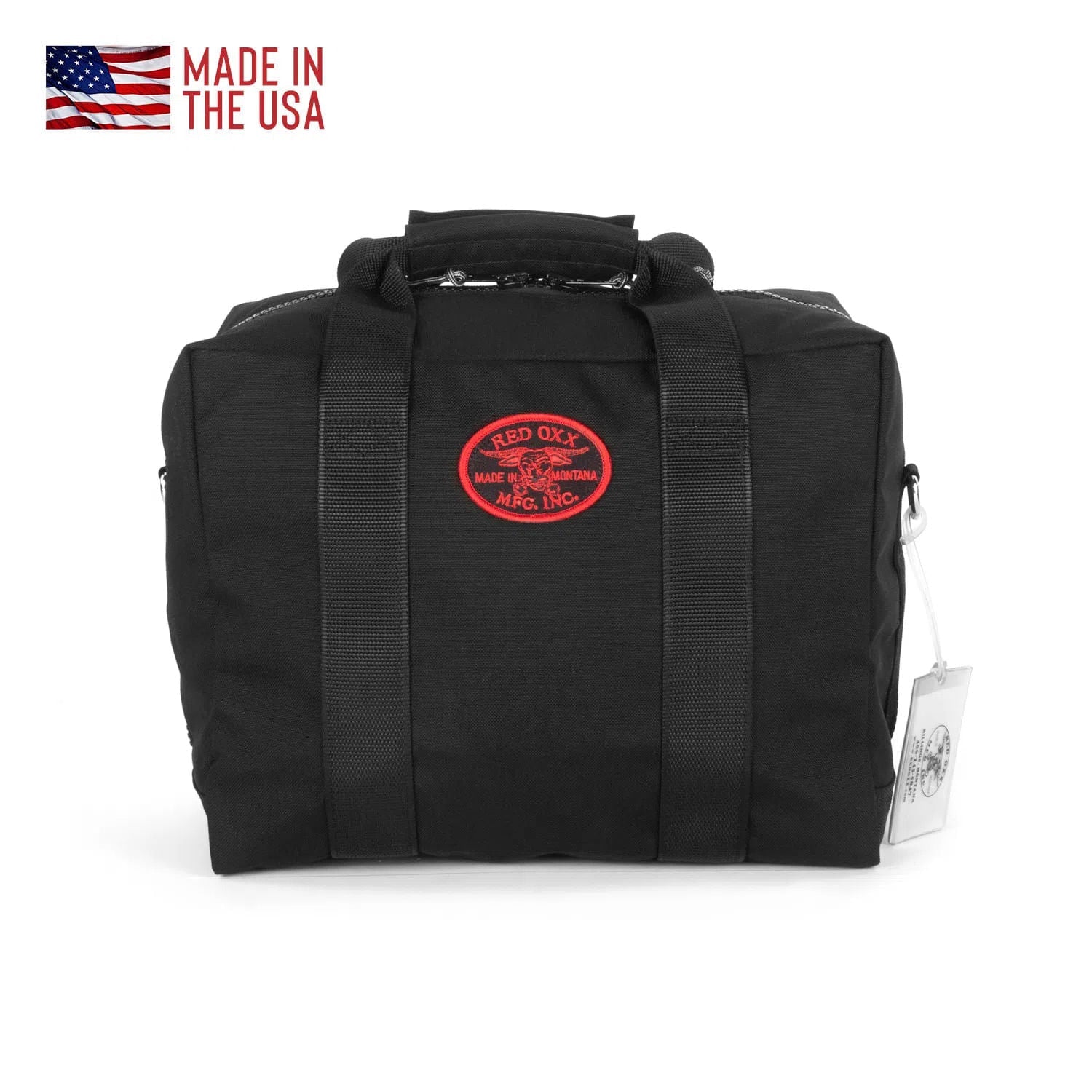 This product has no reviews yet.
This product has no reviews yet.
This product has no reviews yet.