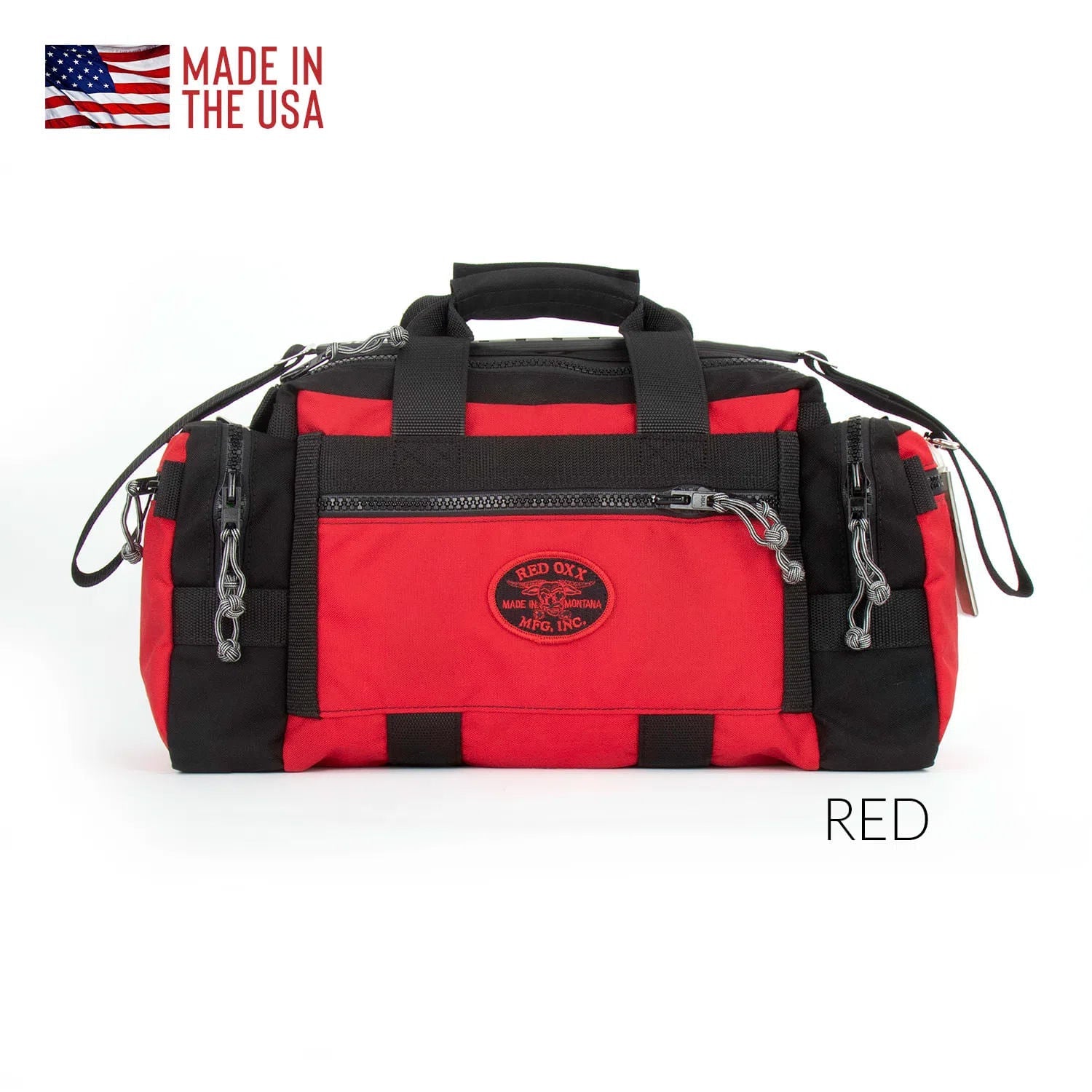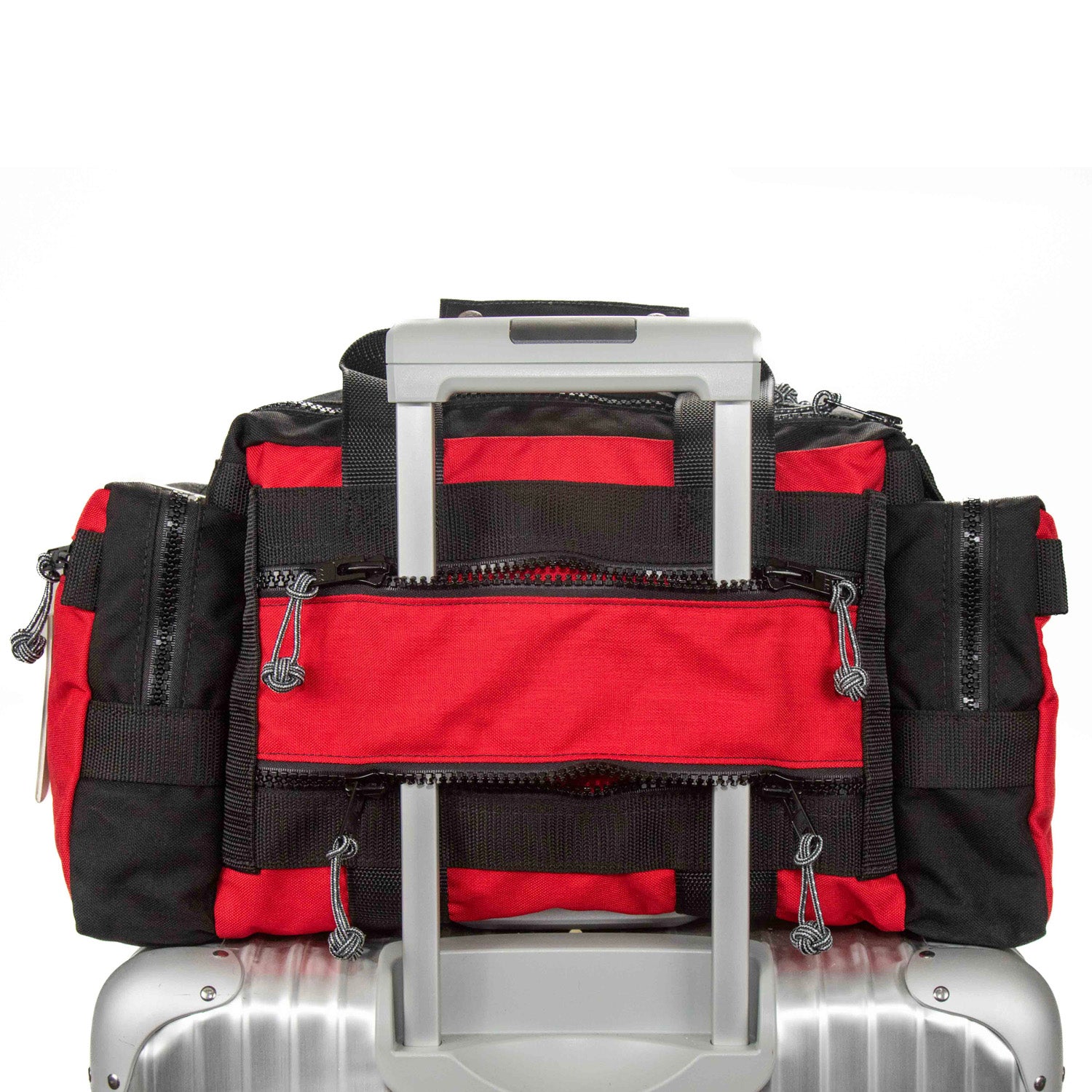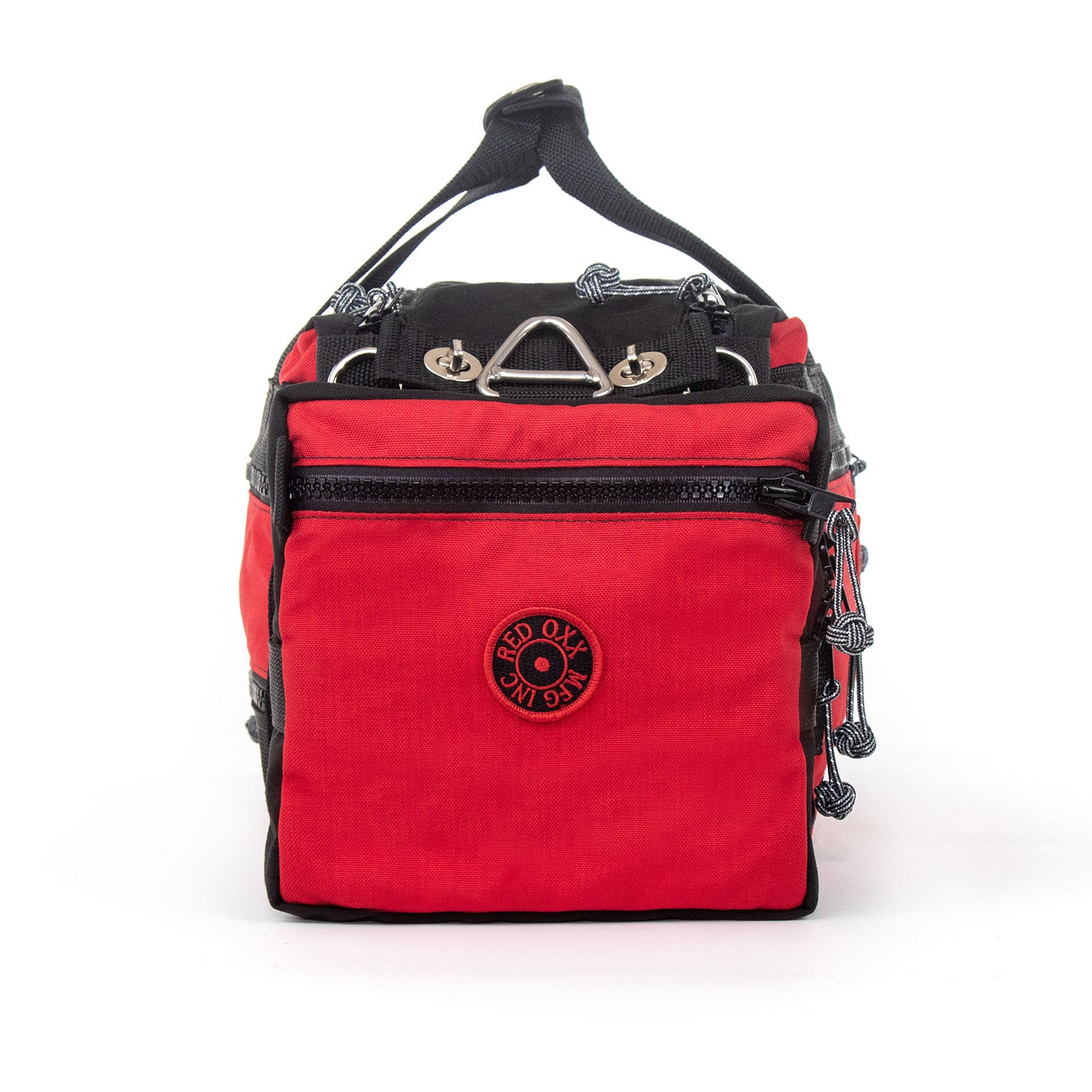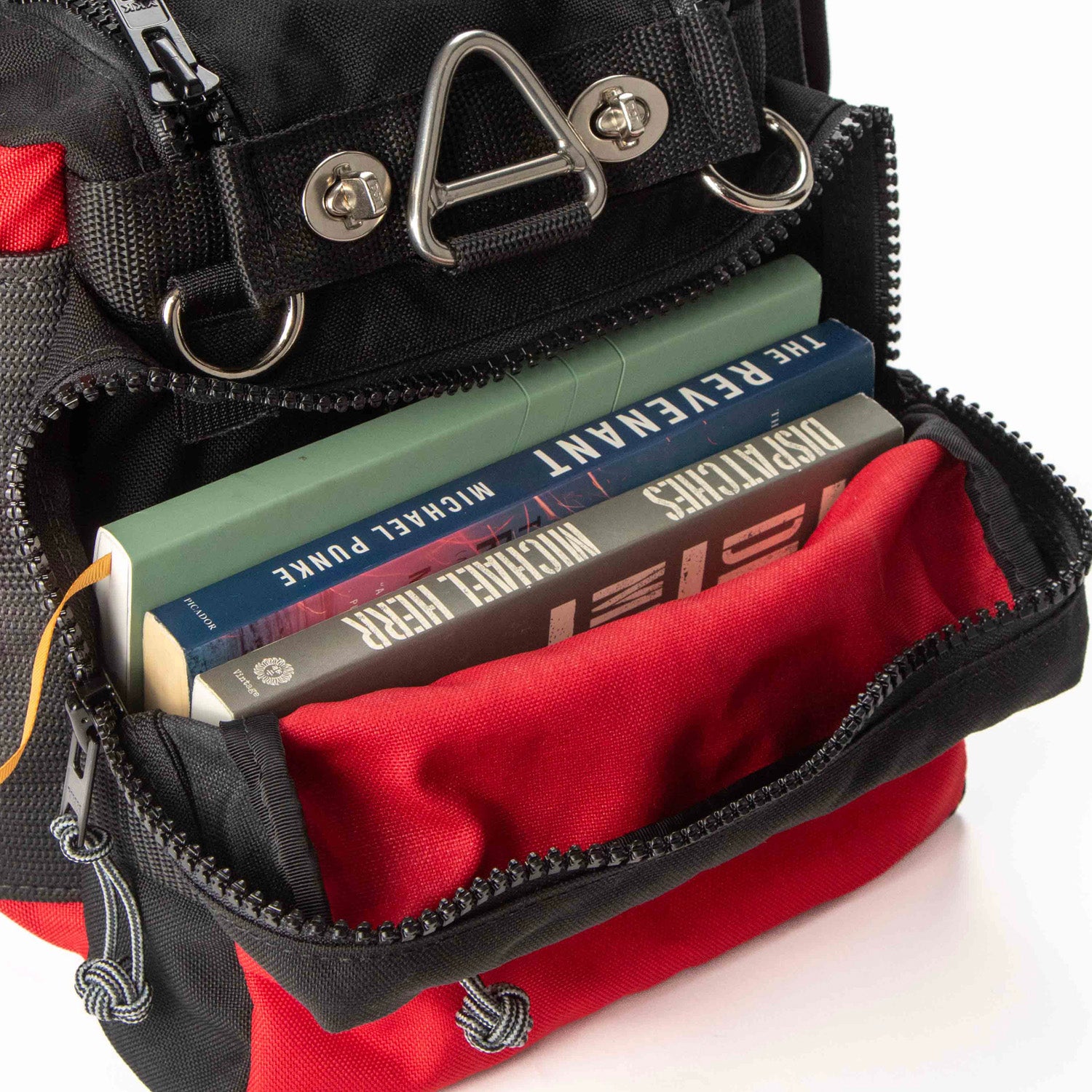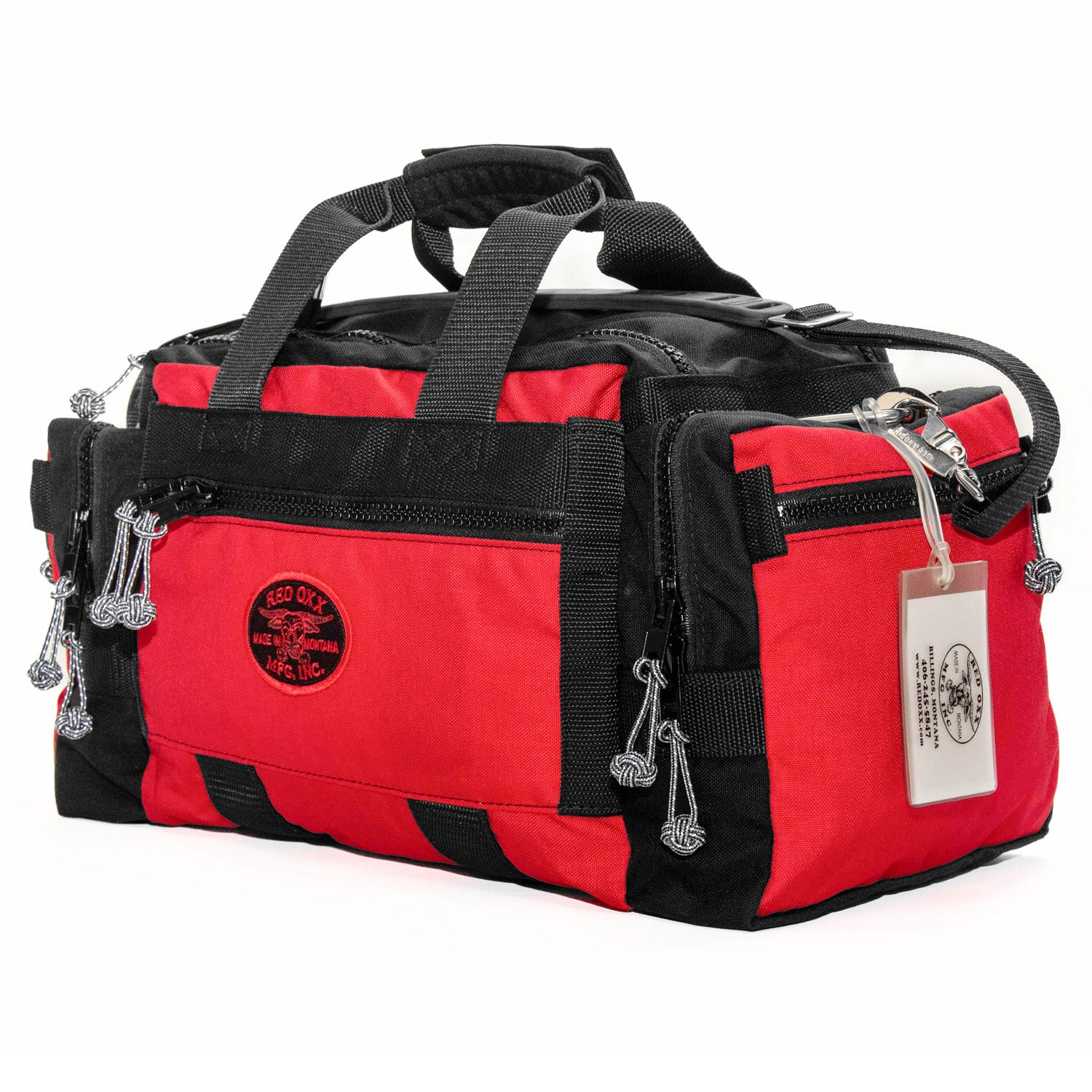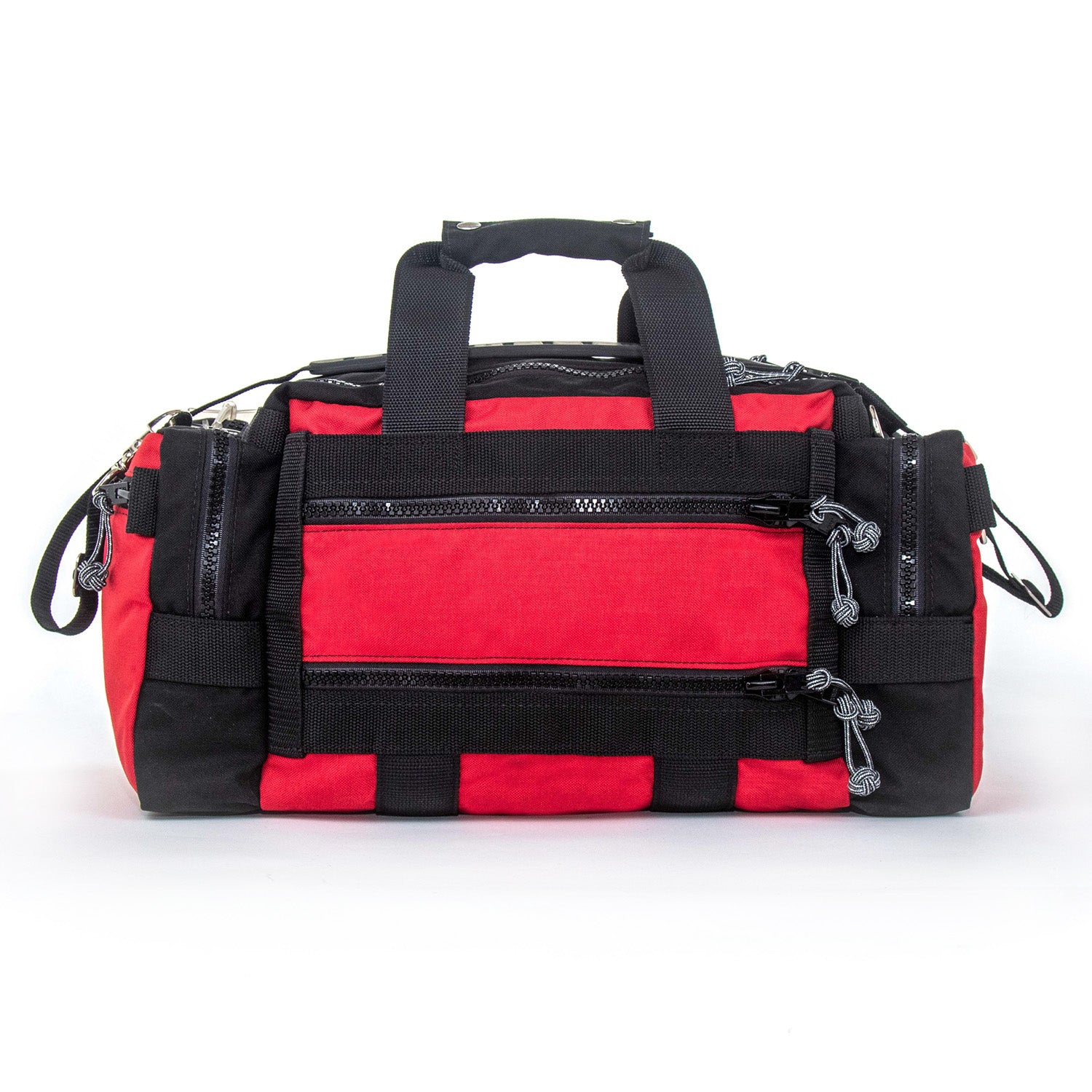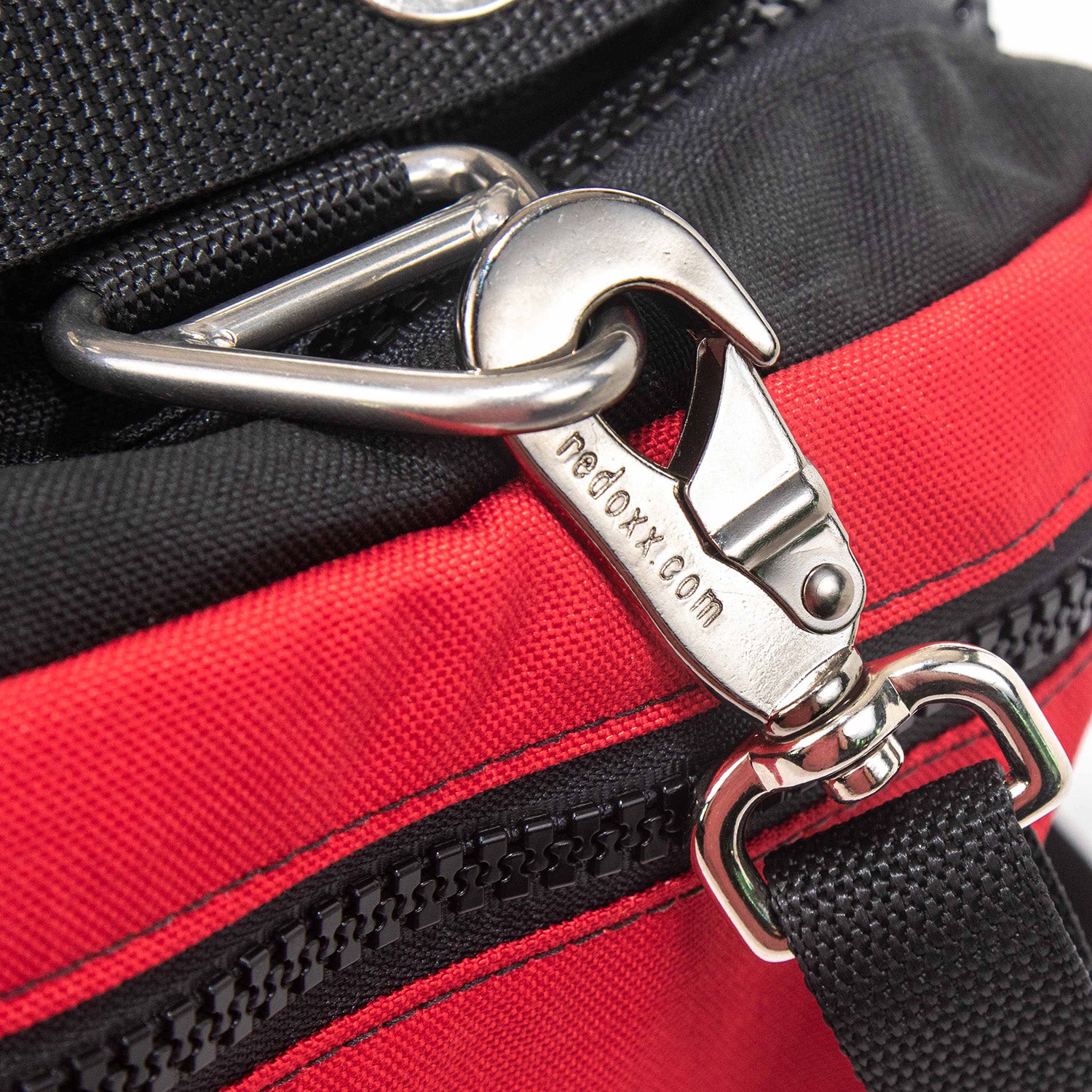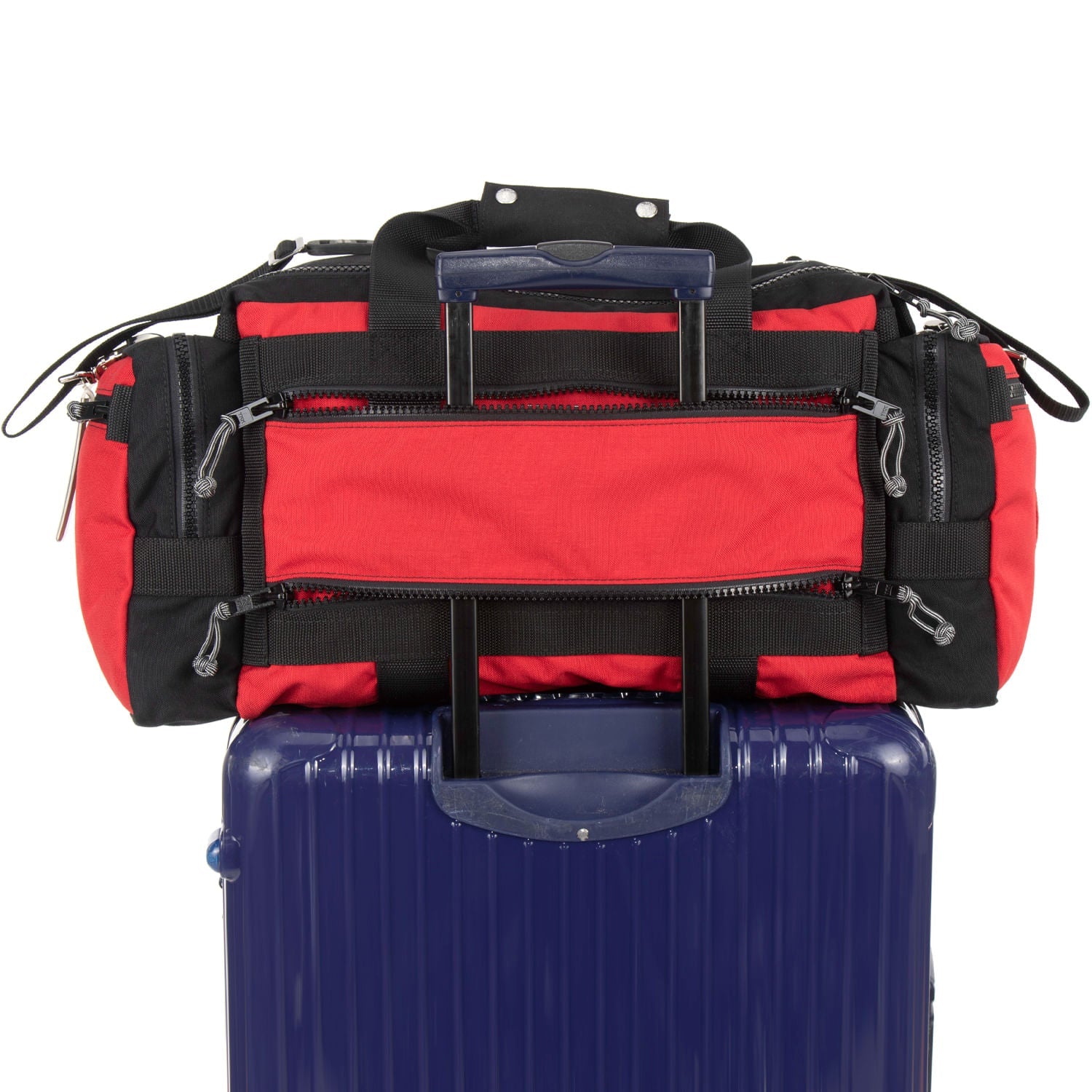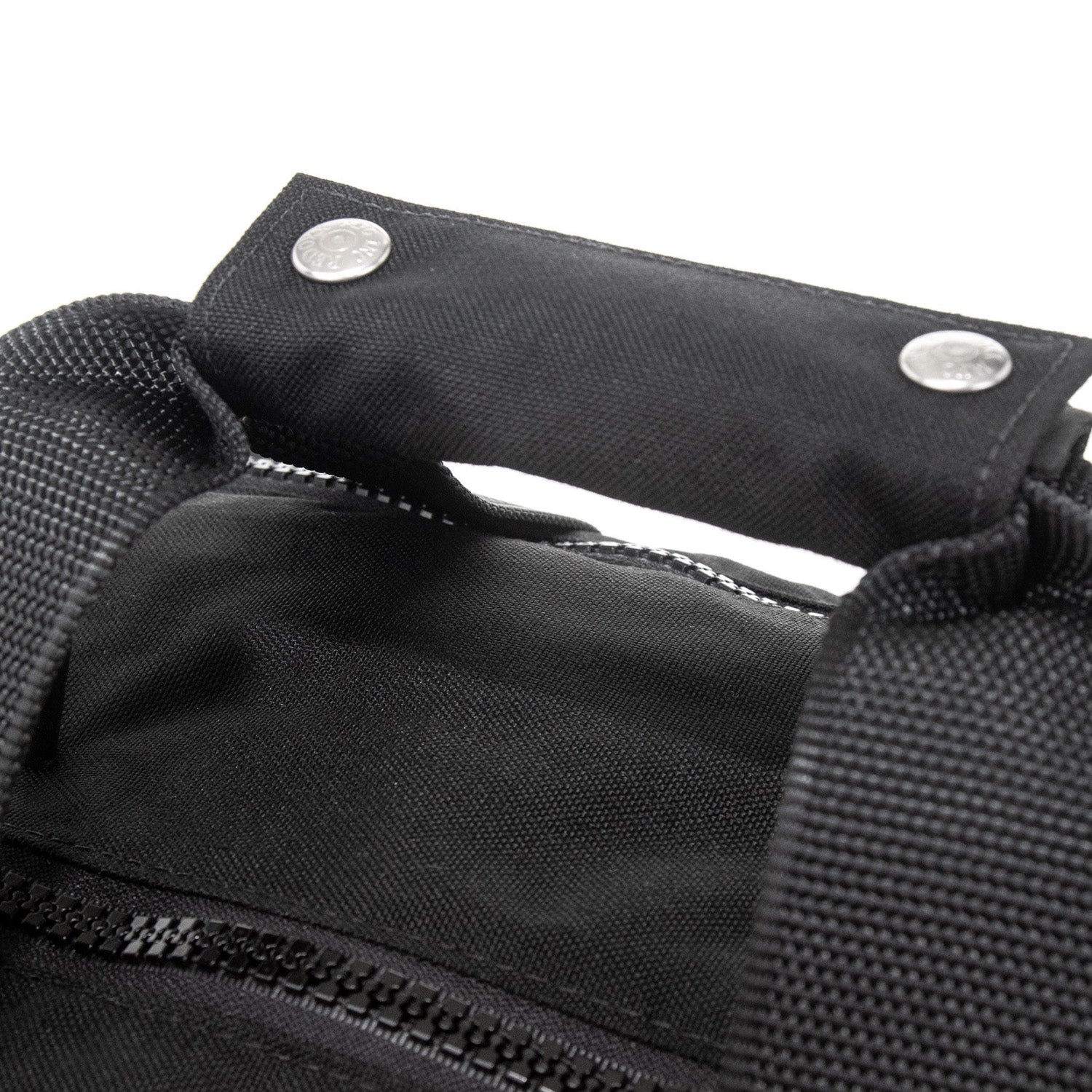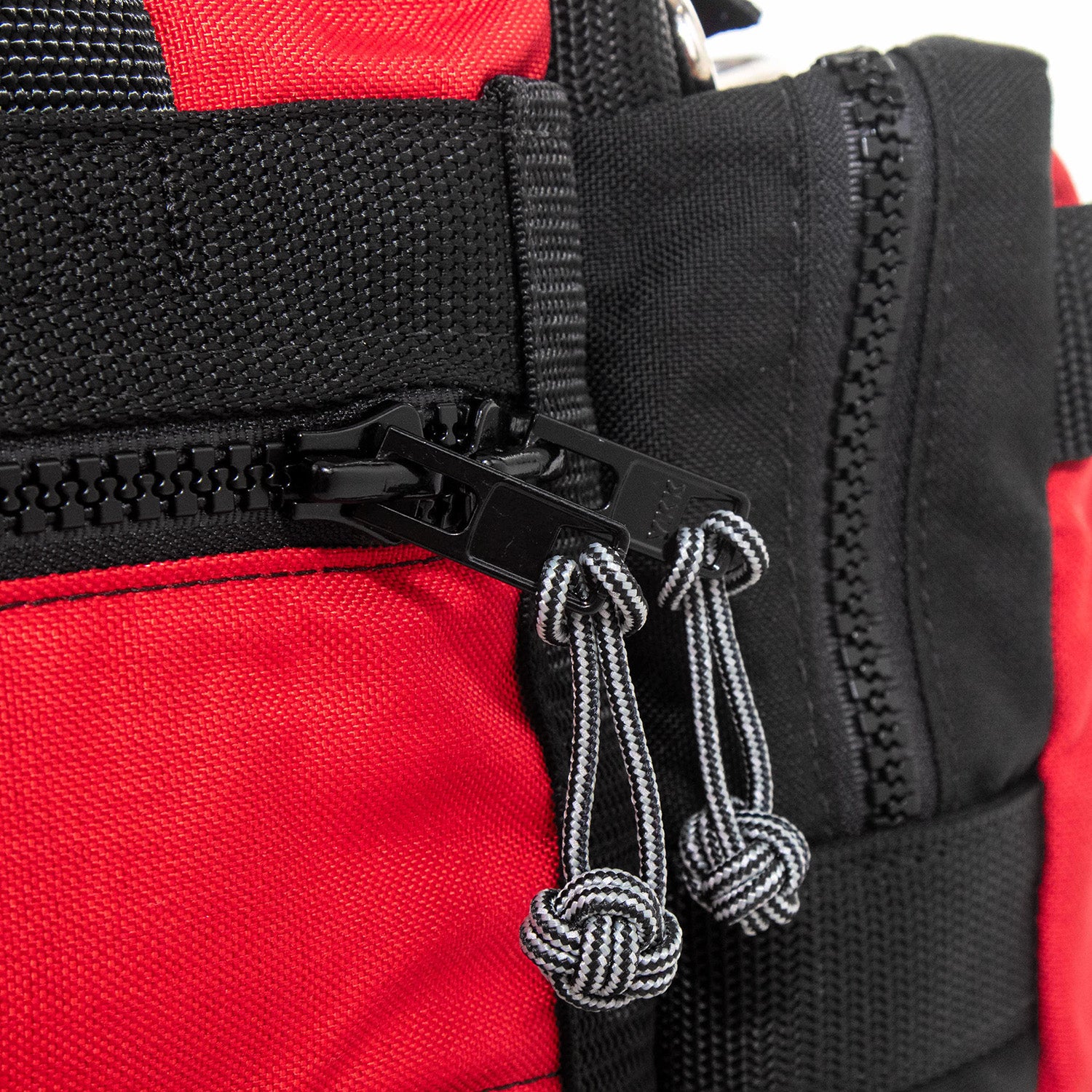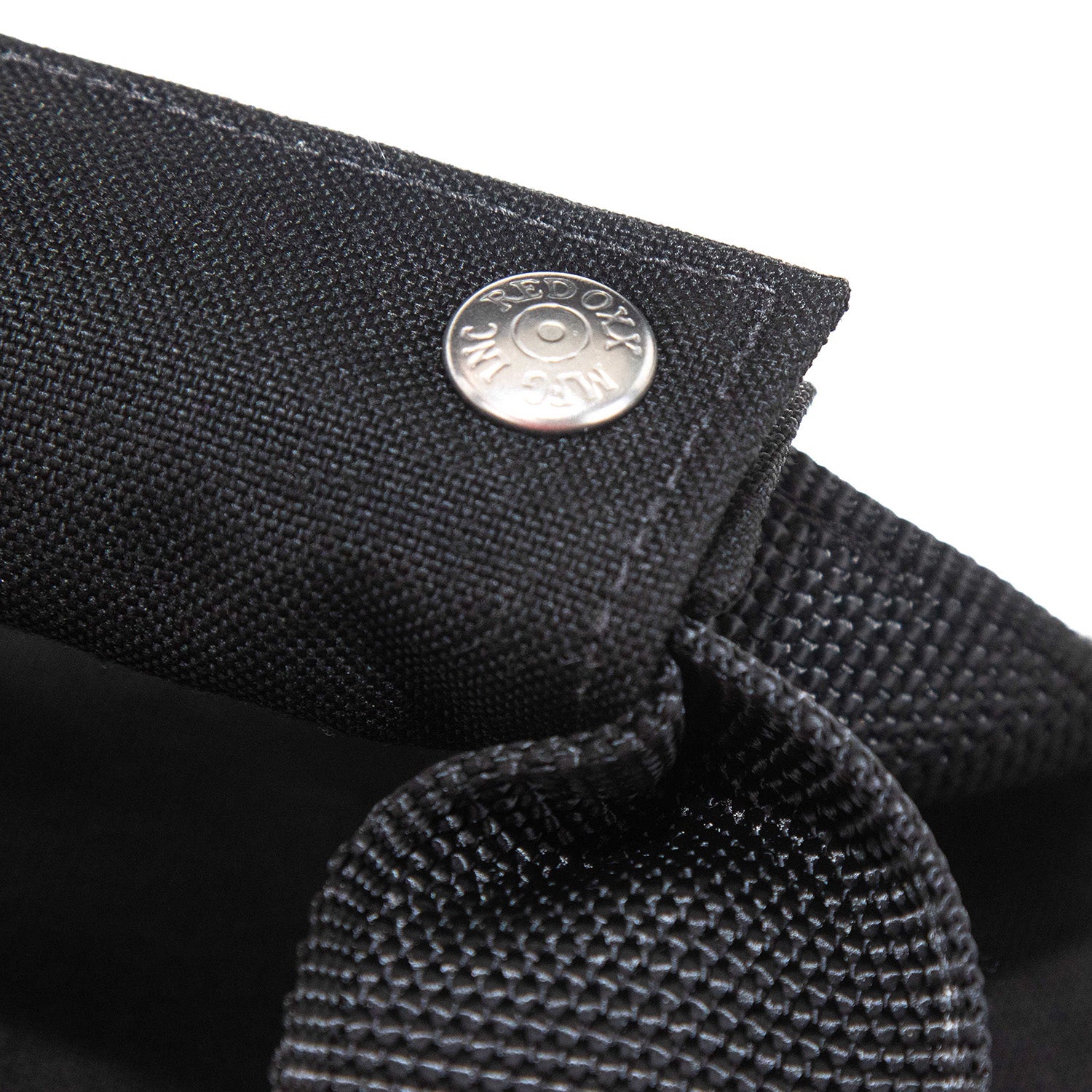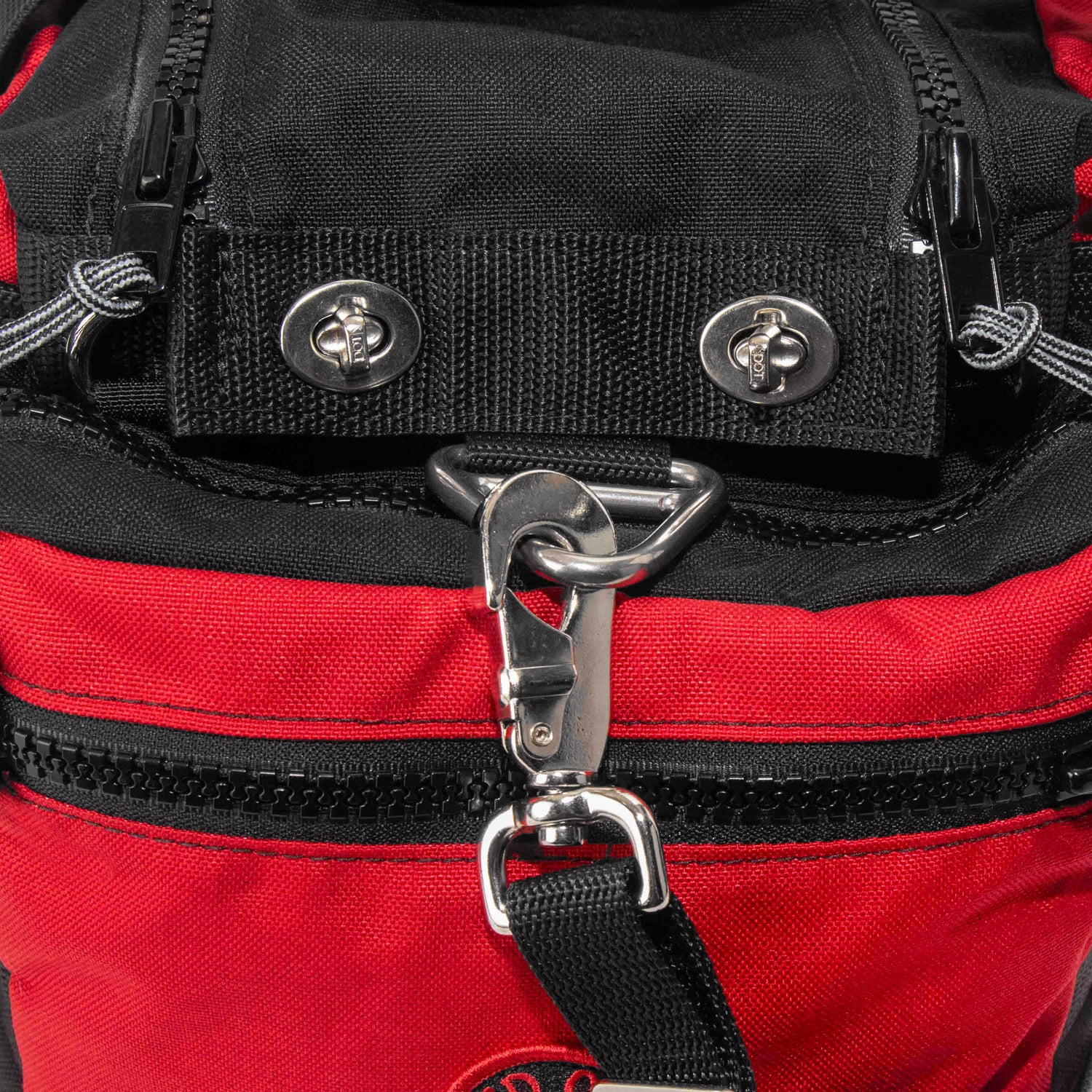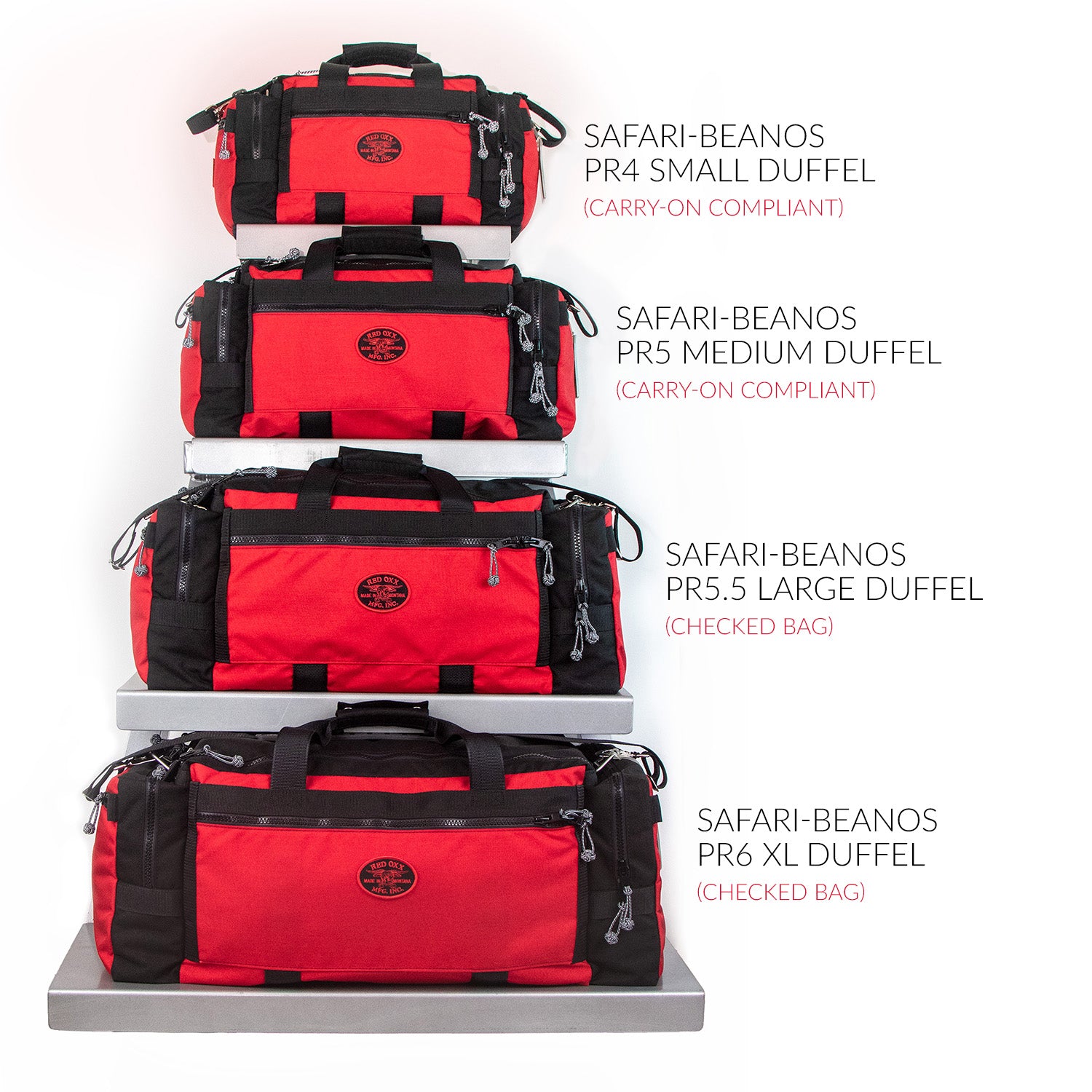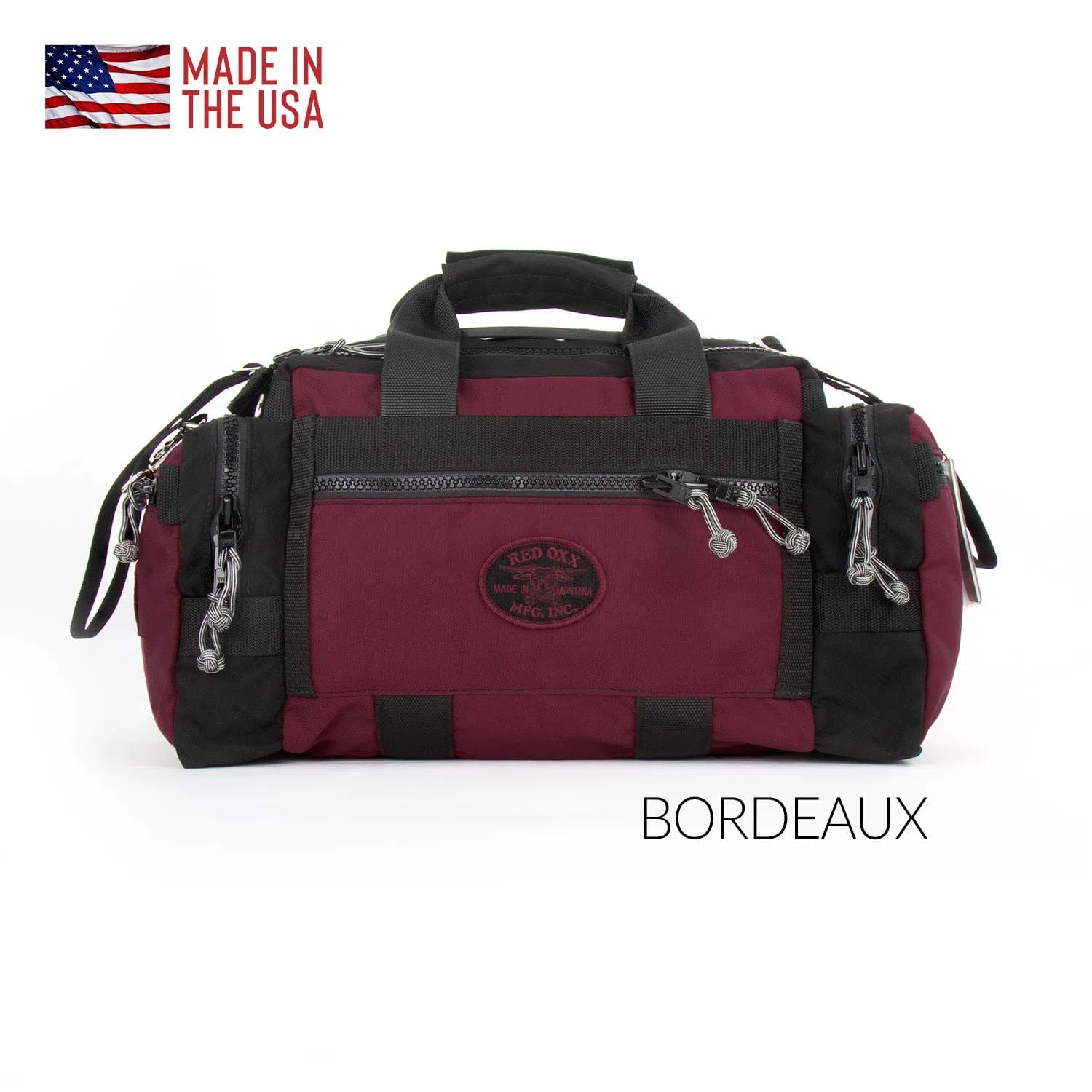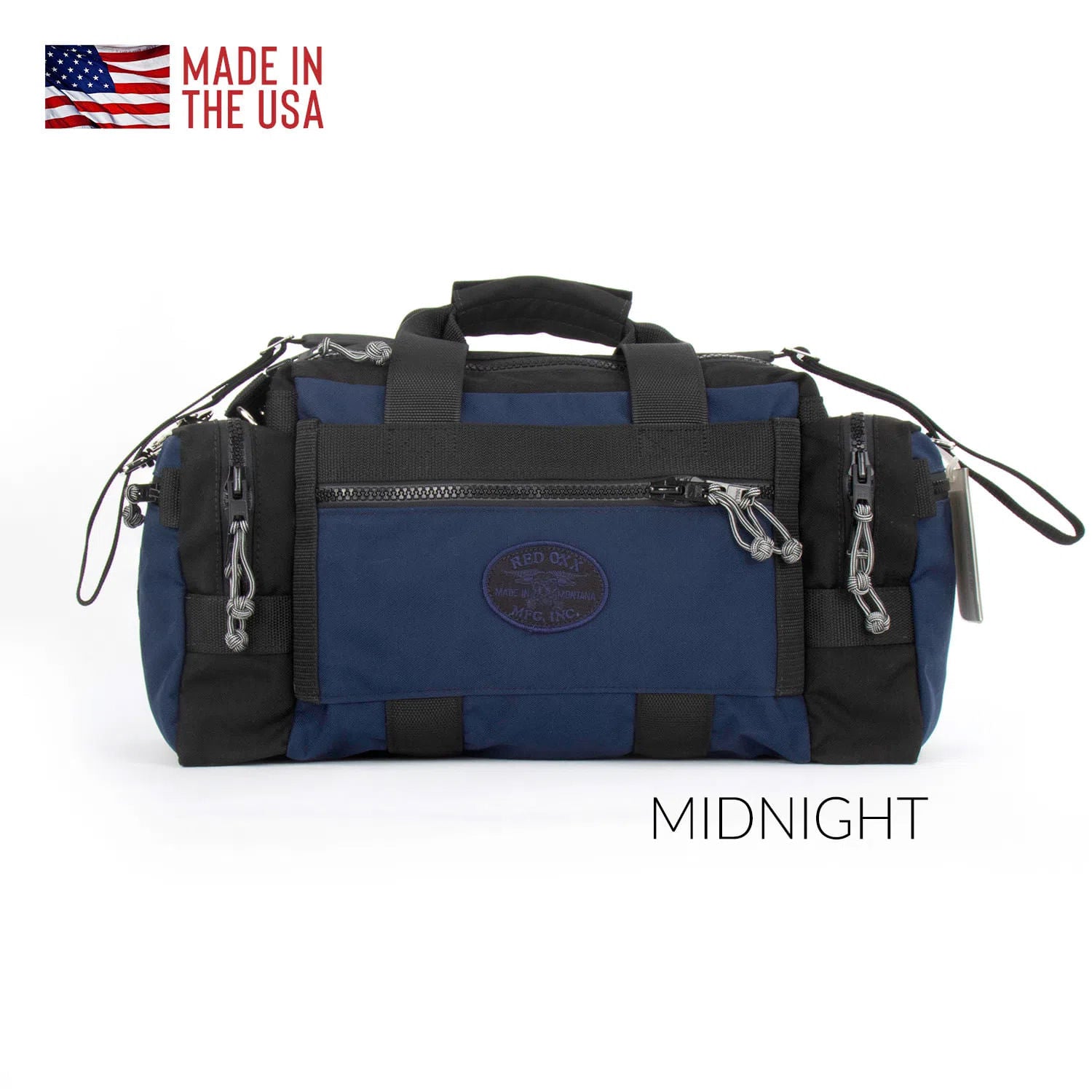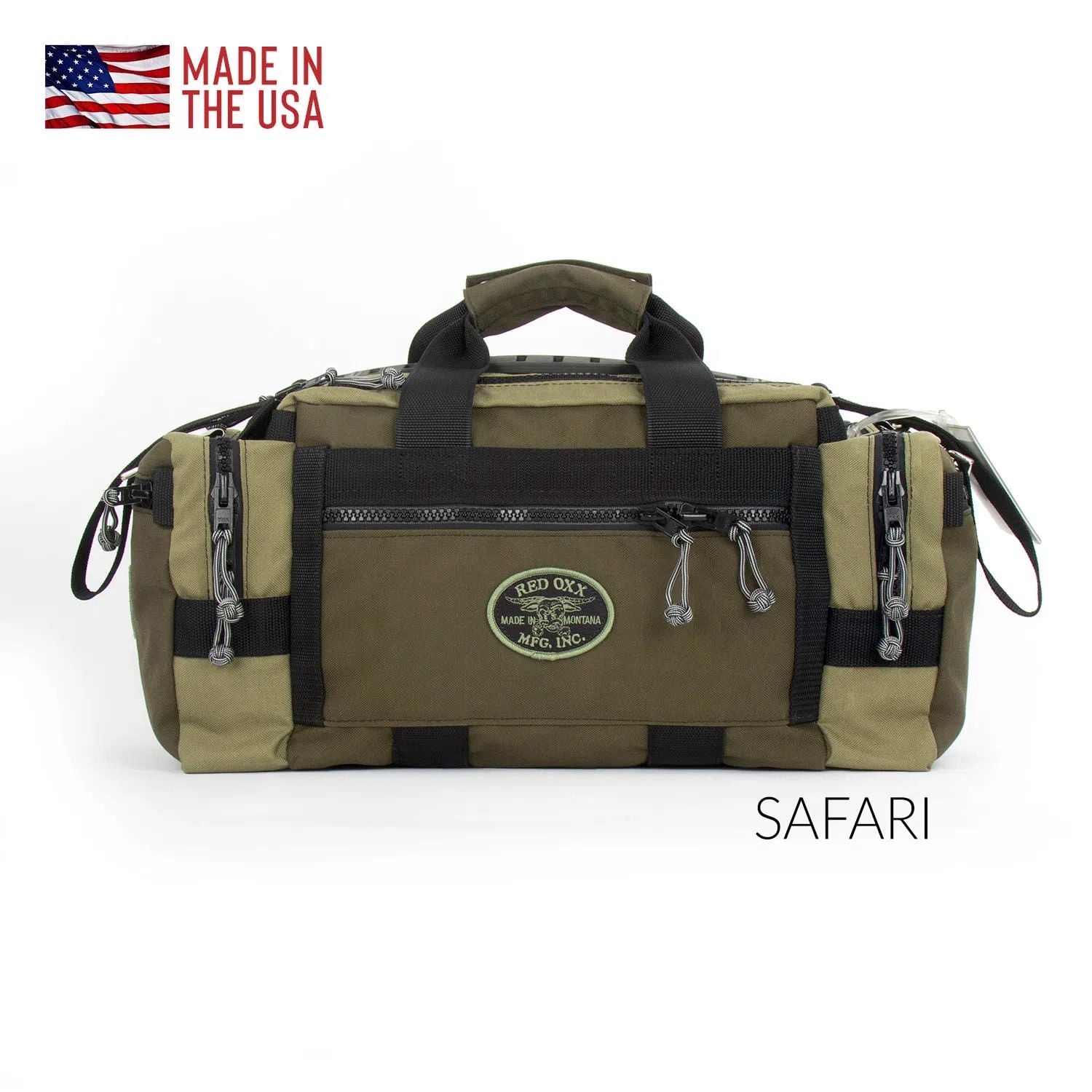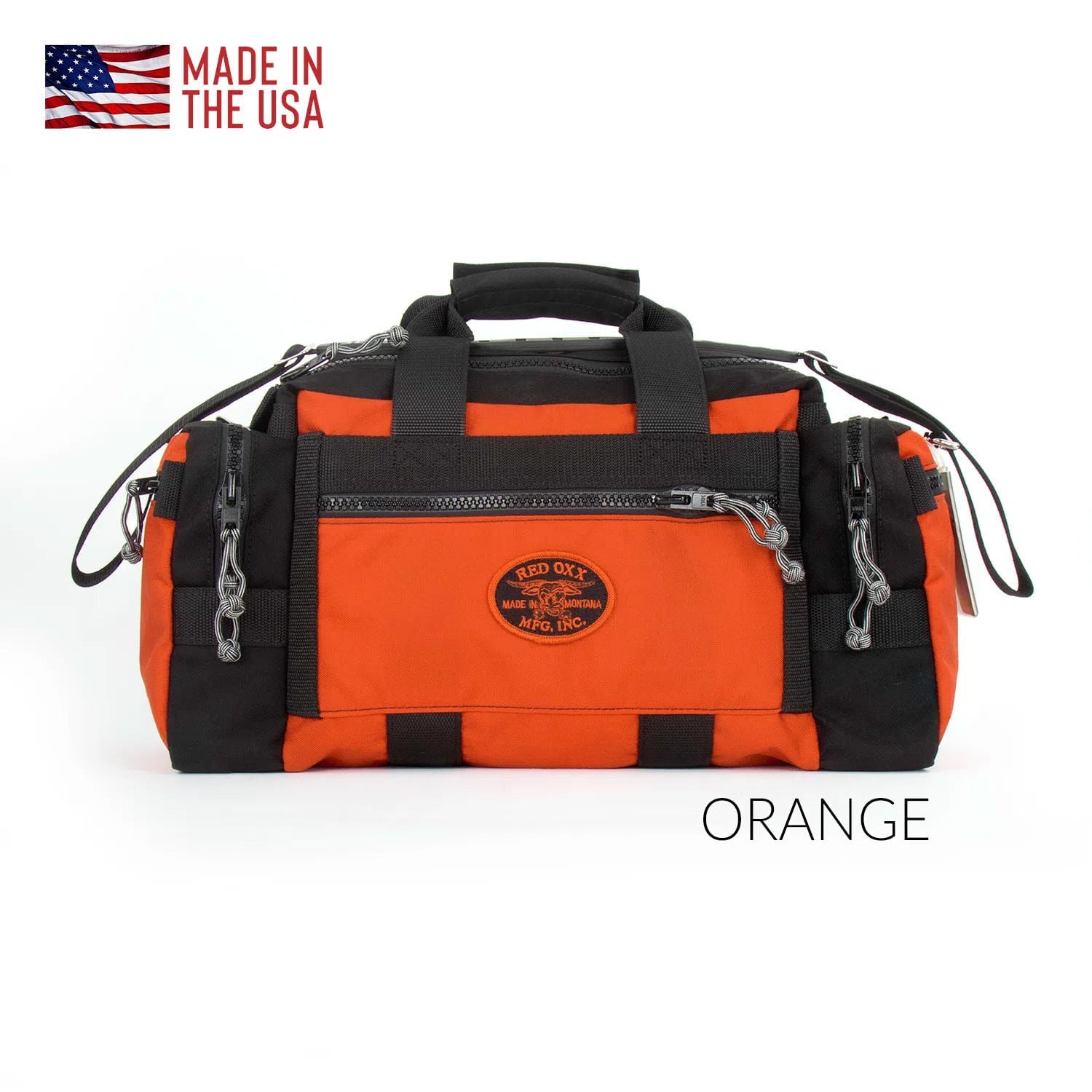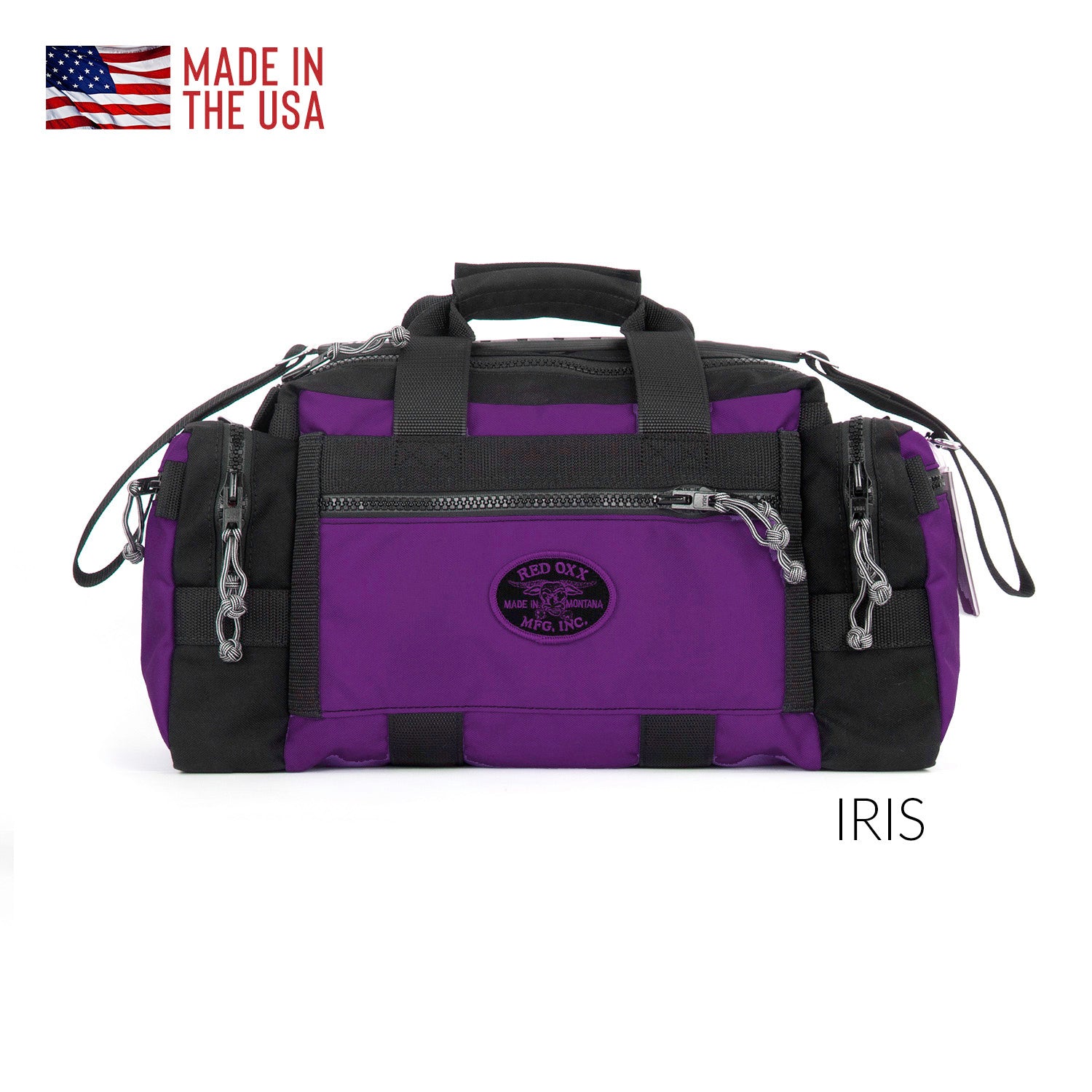 Safari-Beanos PR4 Small Duffel
Find traveling peace when less is more.
The Safari-Beanos PR4 Small Duffel is designed for the frequent flyer or hobbyist. Crafted with robust construction and a multitude of pockets, this compact bag is built to last and is the perfect companion for short trips. A favorite of travelers and enthusiasts alike.
Made in U.S.A. with our "No Bull" Lifetime Warranty
Dimensions:  9"W x 9"Hx19"L
Popular overnight size carry-on duffel

Large top-loading main compartment with extended dual end pockets

Top loading main compartment

Ideal capacity (1539 cu in) for single day or weekend trips

Large dual end pockets

DESCRIPTION

PLACES FOR YOUR BELONGINGS.
Featuring plenty of exterior pockets for organizing your gear and a cavernous interior compartment, the PR4 Safari Beanos Small Duffel holds more than you thought possible.

Handy spacious end pockets allow easy access to your 'must have' gear, especially useful when stuffing the PR4 under the seat, be it plane, train, or bus. Both pockets zip halfway down their sides for easy access to buried belongings.

A zippered front flat pocket keeps your passport handy. The pass-through panel on the back side is designed for use as a docking sleeve with wheeled luggage. Unzip top and bottom zippers and slip it over the wheeled bag's telescoping carry handle (or leave the bottom zipper closed and it doubles as a second flat exterior pocket).

The spacious center compartment has a unique open flap with twin zippers that allow you to peel away the flap for unhindered access to your belongings. Twin steel turn locks keep the flap secure.

USE IT AS A PERSONAL ITEM.
Ladies, if you want to use this on your next flight, stick your purse inside this spacious bag's center compartment and use it as your

For the men out there, fill it to the brim, and travel in the same carry-on manner.

Designed for the minimalist traveler out there, the Red Oxx Safari Beanos PR4 Small Duffel is still packed to the gills with overbuilt features that will serve you for a lifetime of travel.

"Beanos" Trivia: Named after our friend "Beano" who needed a gear bag that could carry his clothes and still be carry-on legal.
U.S.A. Dimensions:

9"W x 9"Hx19"L (carry-on legal).
Capacity: 1,539 cubic inches.
Weight: 3.35 pounds.

Metric Dimensions:

48.3cm L x 22.9cm W x 22.9cm H
Capacity: 25.3 Liters
Weight: 1.52 Kilos

Pocket measurements:

Dual end compartments: 9"W x 9"H x 2"D
Dual end zippered flat pockets: 9"W x 9"H
Front exterior zippered flat pocket: 11.5"W x 6"H
Back exterior twin zippered flat pass-through pocket: 11.5"W x 6.5"H
Main compartment: 9"W x 14"L x 9"H

Features:

Fabric: 1000 weight urethane coated, Dupont certified CORDURA® Brand nylon
Weather resistant (NOT waterproof)
All zippers #10 YKK VISLON® self-locking
Thread: Anefil Nylon, Bonded Type 6,6 Tex 90-Black
All seams double stitched and bound
304 welded heavy-duty stainless V rings
Stainless steel Mil-Spec snaps with Red Oxx logo
Detachable Claw No Slip Shoulder Strap
Fair trade Monkey Fist Zip Knots on all zippers
Free heavy-duty vinyl luggage tag
Double box stitching on stress points such as carry handles
Includes Cable Lock
Pass-through panel to use with wheeled luggage; can double as an extra pocket
Dual turn locks on zippered top flap panel
Twin D rings for locking zippered flap panel
Choose from 13 vibrant colors
will this fit underneath an airline seat?

The PR4 is designed as more of a smaller carry-on than a personal item. You could try it as a personal item, but we don't guarantee the results. At 19" in length it may be a little too long for under some airline seats but can be turned to fit at a diagonal.

The Maximum Utility Travel Tote is a perfect under the seat and holds about the same capacity, even a little more.

Can this function as both gym bag and work bag, accommodating a 14" MB Pro laptop?

The Safari Beanos PR4 can function as both a carry-on and a gym bag and the main compartment is large enough to fit a 14" laptop easily. Also fits a couple changes of clothes and a pair of shoes as well.

What are the differences in size of the Beano's bags?
The PR4, the smallest of the series and the PR5, a step up in size from the PR4, were designed for legal carry-on travel. The PR5.5 is sized between the PR5 and the largest of the series, the PR6, which was designed for checked bag travel.

Is the PR4 carry on legal?
Yes, it was designed to be carry-on legal on most jet airlines.

Will the PR4 qualify as a personal item?
The PR4 is designed as more of a smaller carry-on than a personal item. You could try it as a personal item, but we don't guarantee the results.

What's the difference between the PR4 and Sun Chaser?
The Sun Chaser has a full length main compartment with extra raised pockets located on the side of the bag, whereas the PR4/5 have a shorter main compartment and the pockets on both ends. The Sun Chaser also features grab handles on the ends and a padded bottom reinforced with ballistic nylon, our toughest.

How many days of travel will fit in the PR4?
The PR4 carry-on bag was designed to hold a weekend's worth of clothes.

Can I fit my laptop in it?
Most 15 inch or smaller notebooks and tablets should fit in the main compartment.

Is the PR4 padded on the bottom?
Our Sun Chaser and Flying Boxcar are padded on the bottom. The PR series is not padded.

Why are there two zippers on the back pocket?
This is a special "pass through" pocket that allows you to mount the bag over the handle of a wheeled bag.

Is there a way to securely lock my bag?
Sure, you can use any TSA approved bag lock or try our Cable Lock for a simple, semi-secure solution. Watch this video where CEO Jim Markel demonstrates how you can use the cable that comes with the product Dog Tag price tag to secure your bag. Keep in mind, any determined thief can still cut open a soft sided bag with a sharp knife.

What are the D-Rings for at the end of the zippers?
The D-rings allows you to lock your zippers closed.

Are there any interior pockets?
The Safari Beano's series has exterior flat and raised pockets only.

My zipper broke. The teeth have separated. Do I send it in for warranty repair?
No need for warranty repair, fix it yourself. Check out this video where CEO Jim Markel shows how easy it is to do it yourself.

Can you ship USPS?
Yes, Red Oxx will ship USPS upon request. Simply state, "Please ship USPS" in the cart comments during checkout and we will adjust your billing accordingly.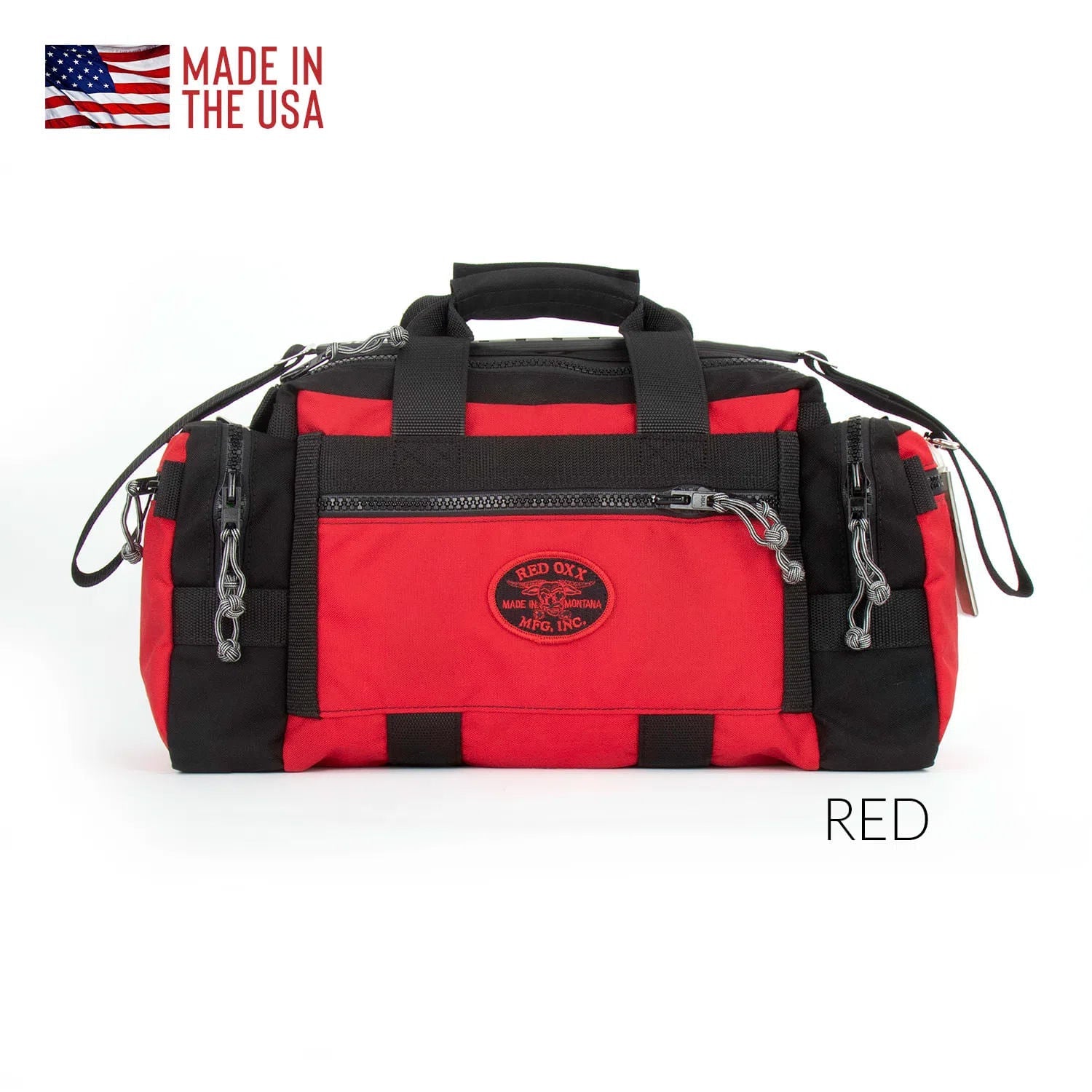 This product has no reviews yet.
This product has no reviews yet.
This product has no reviews yet.