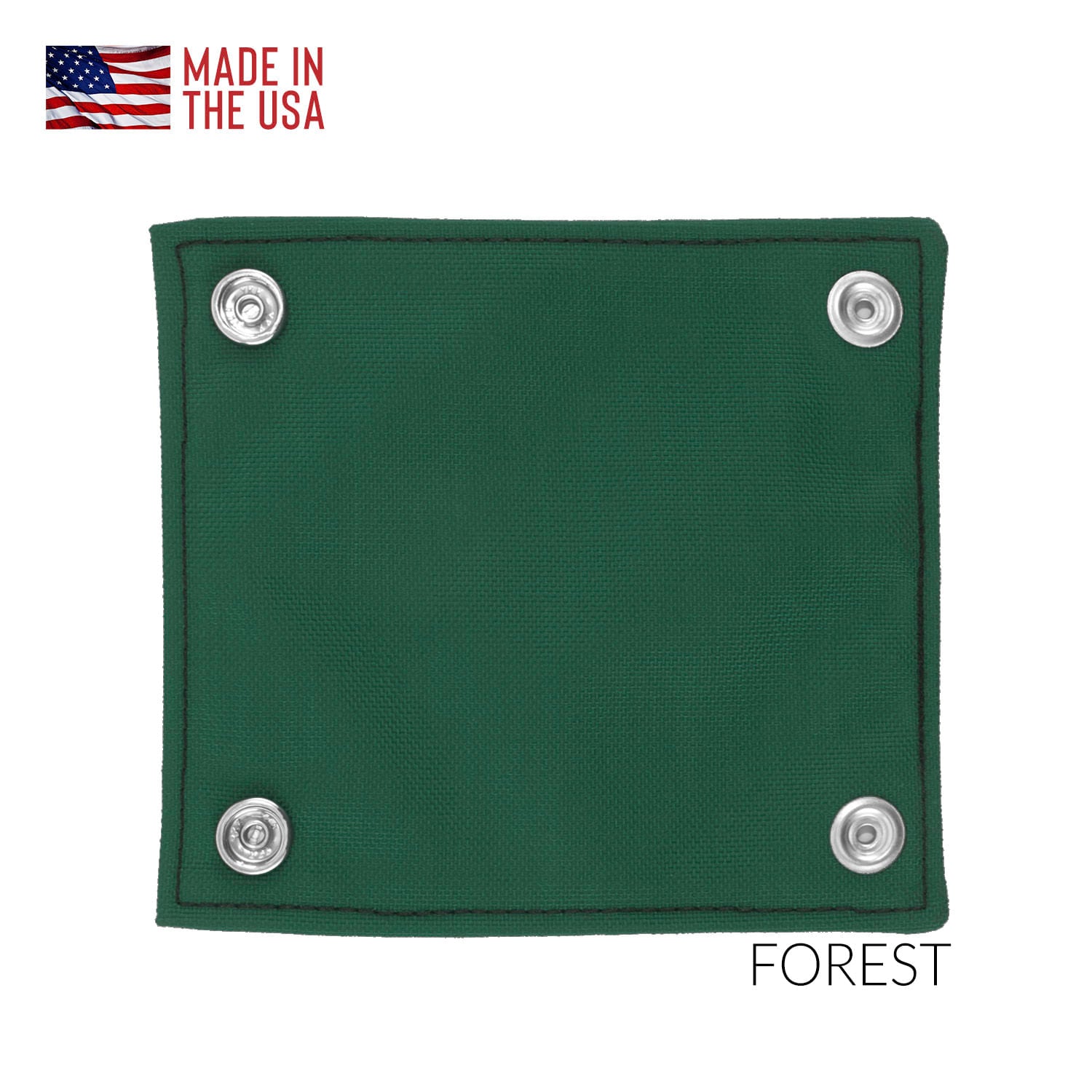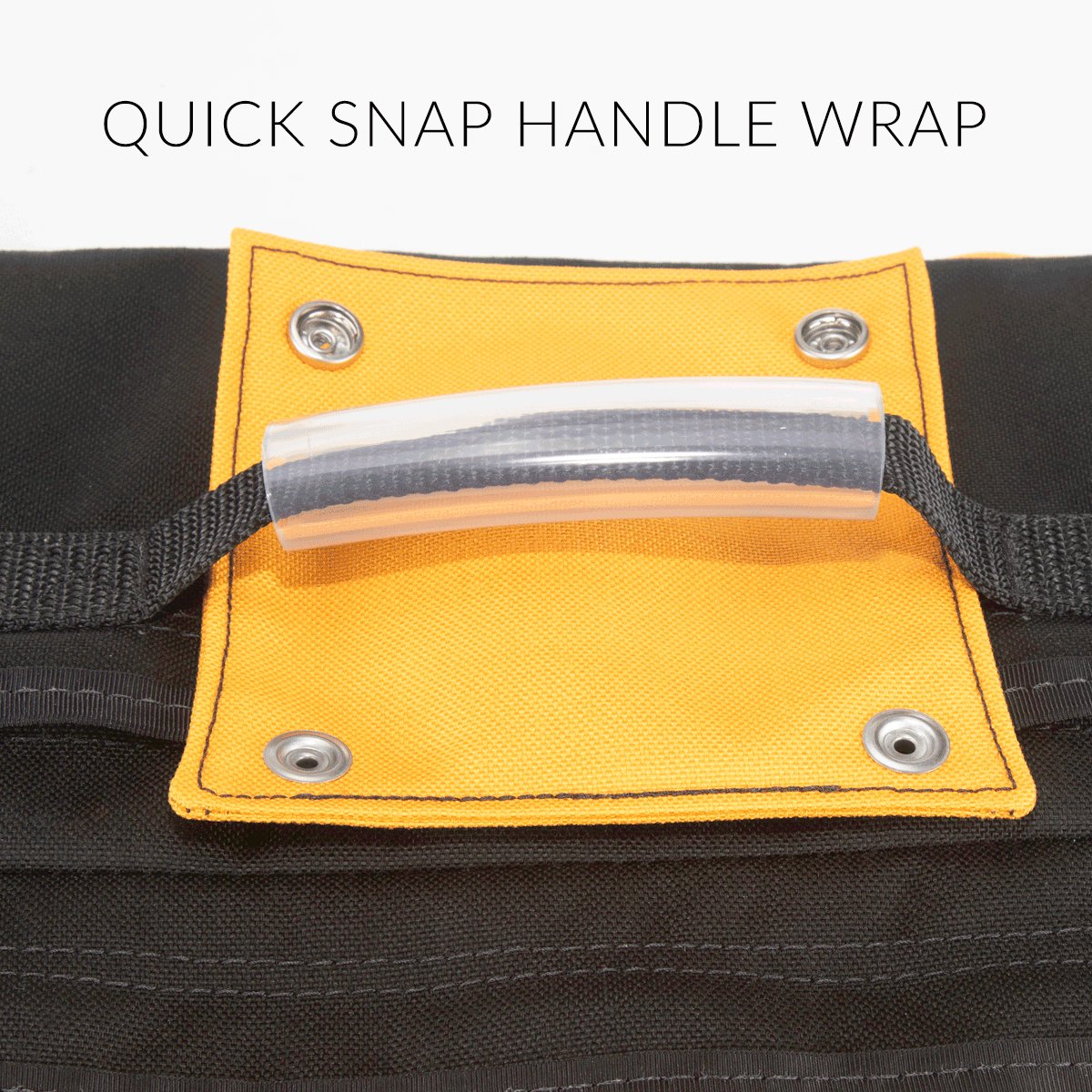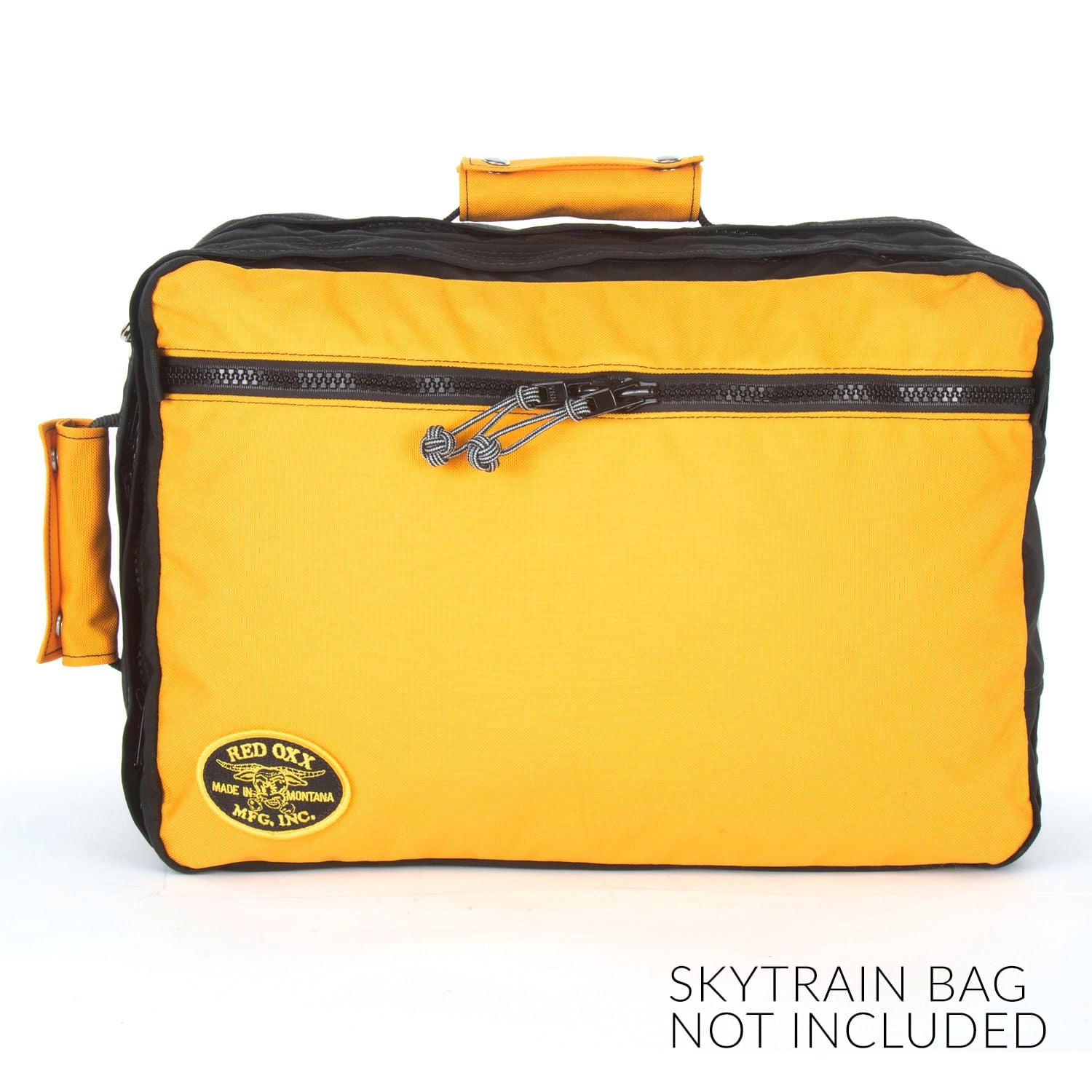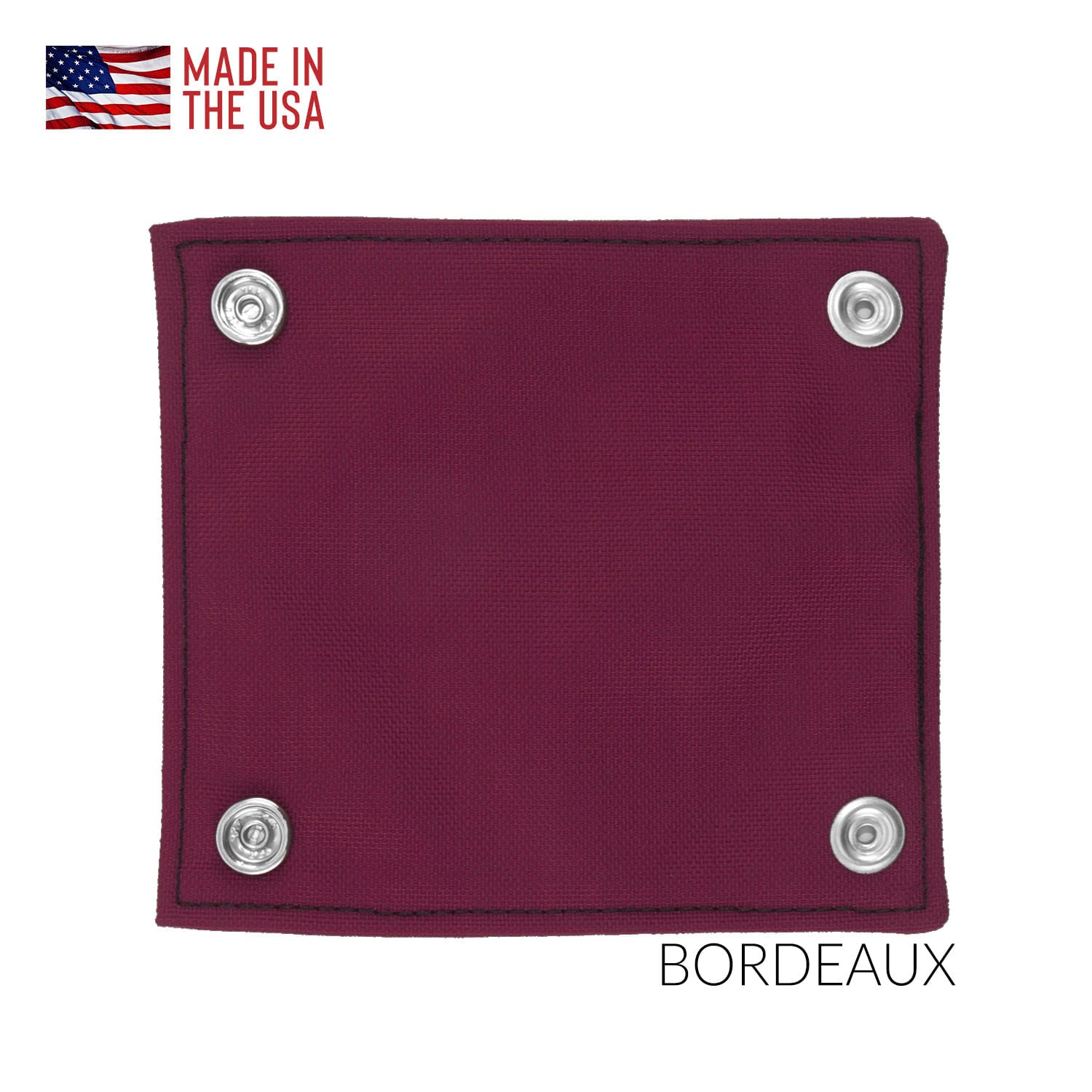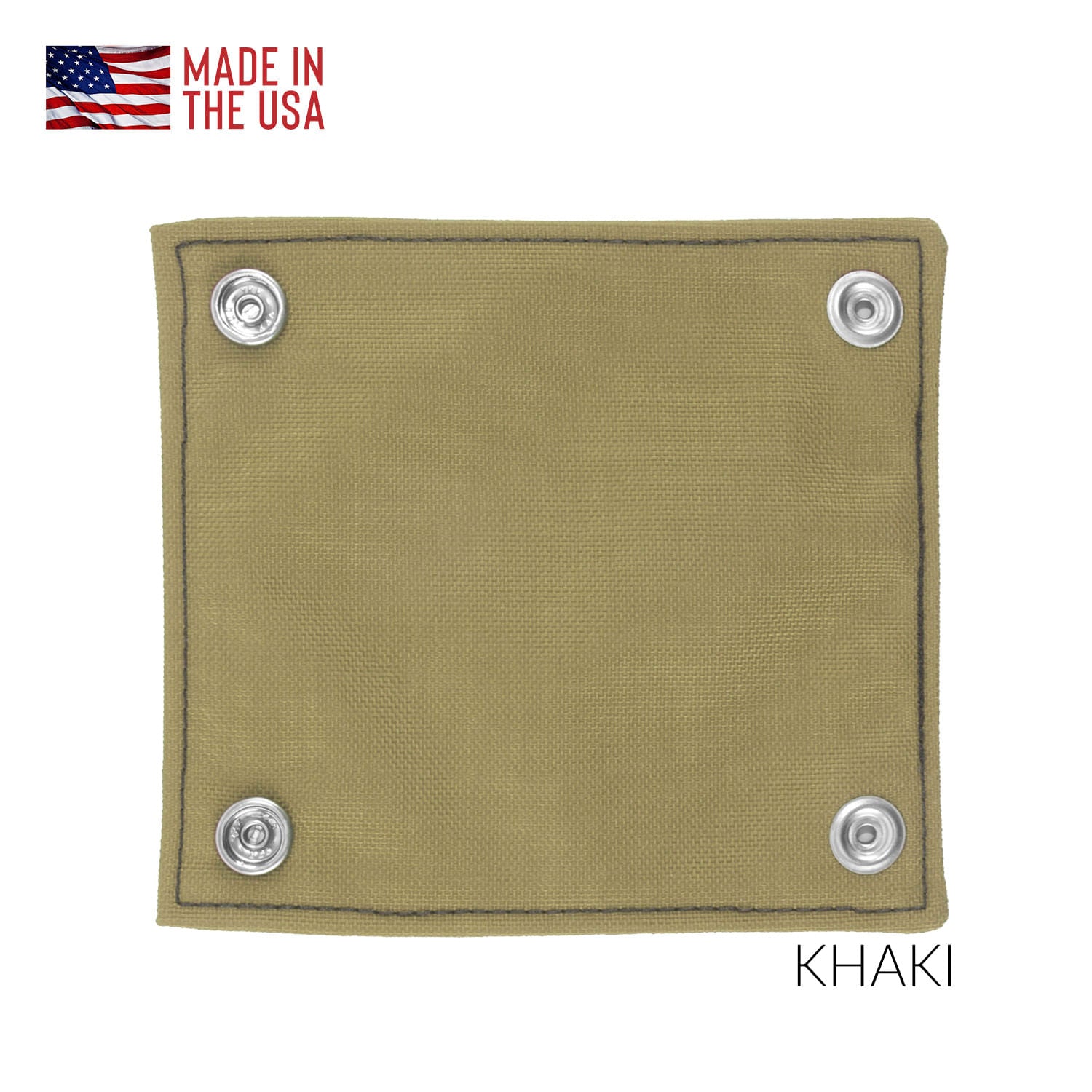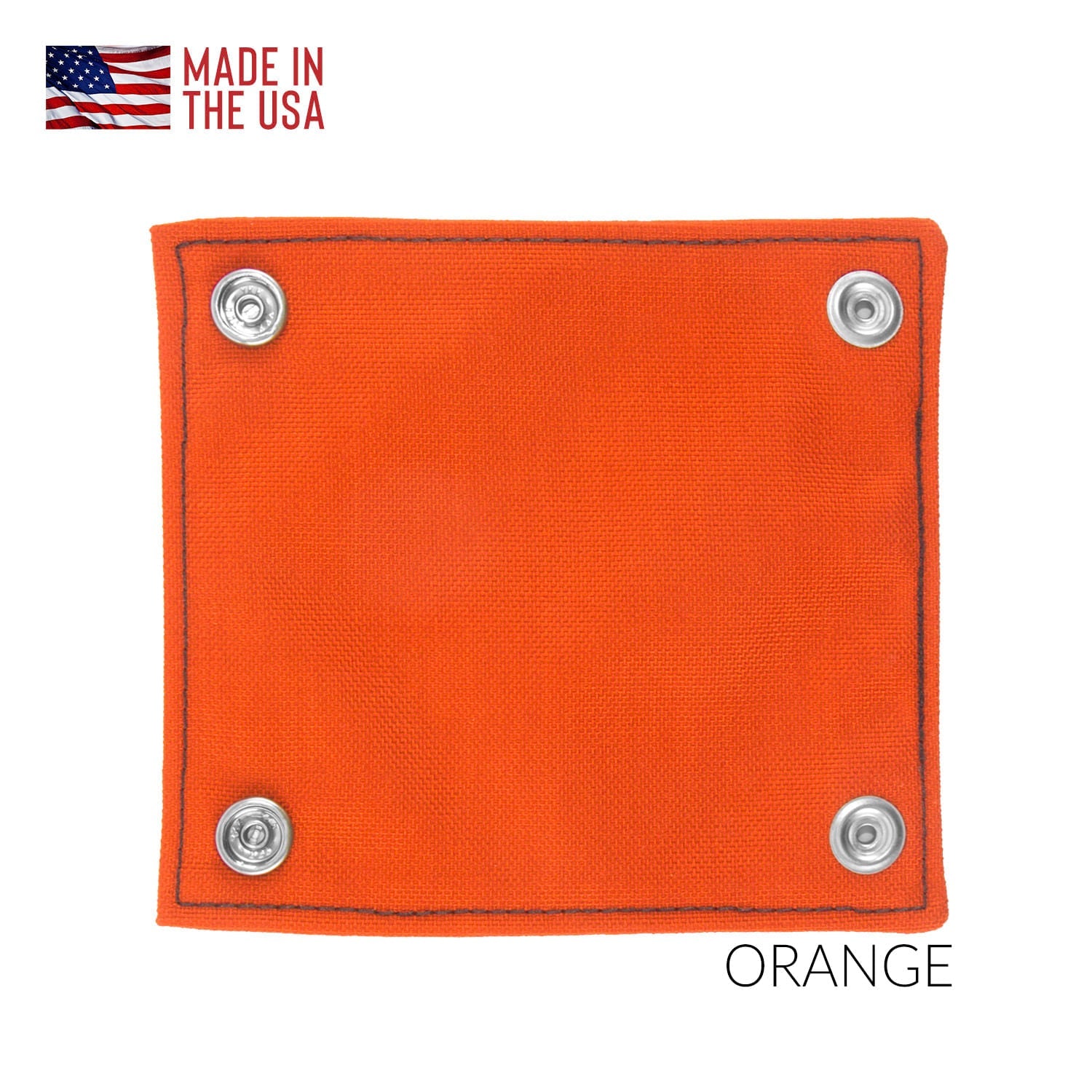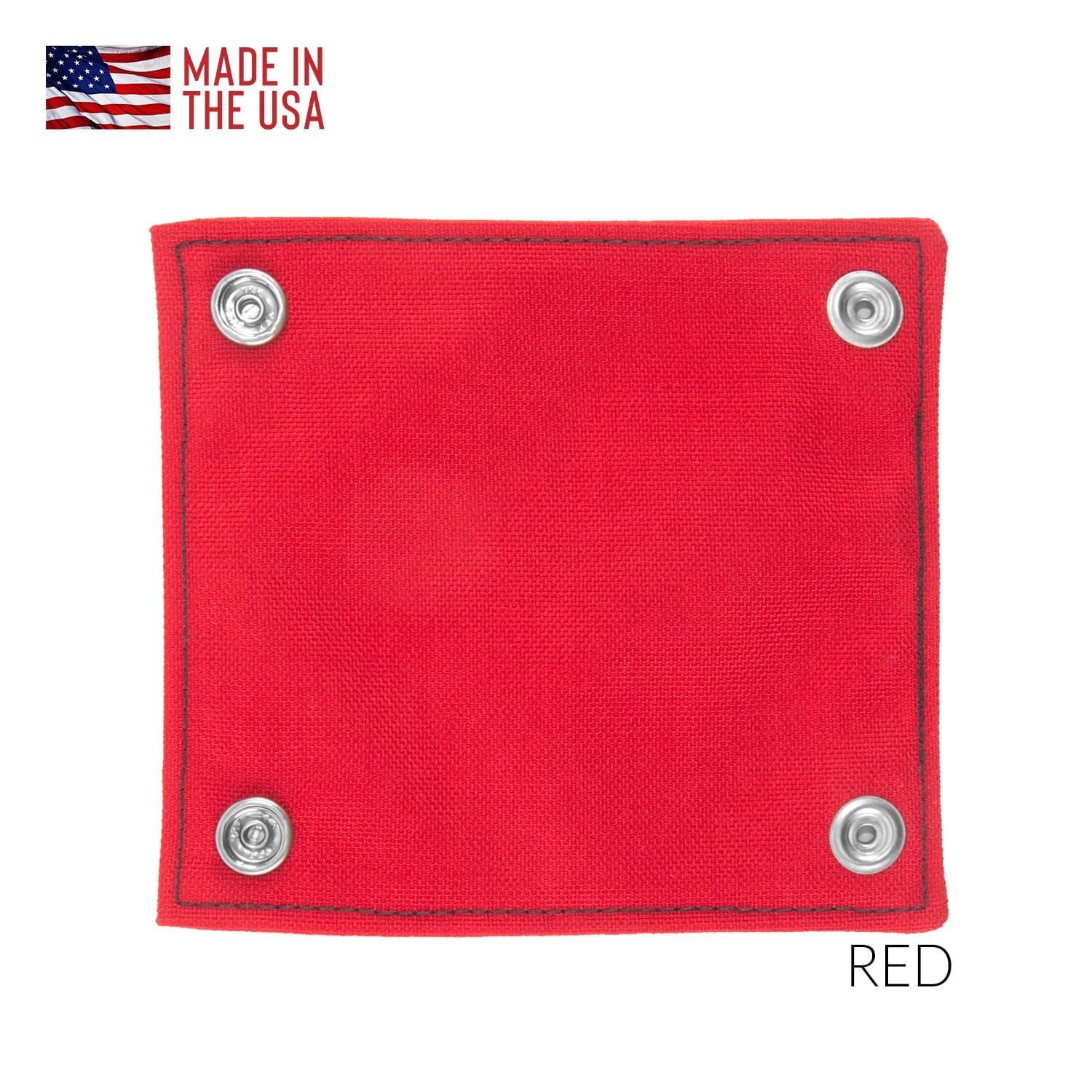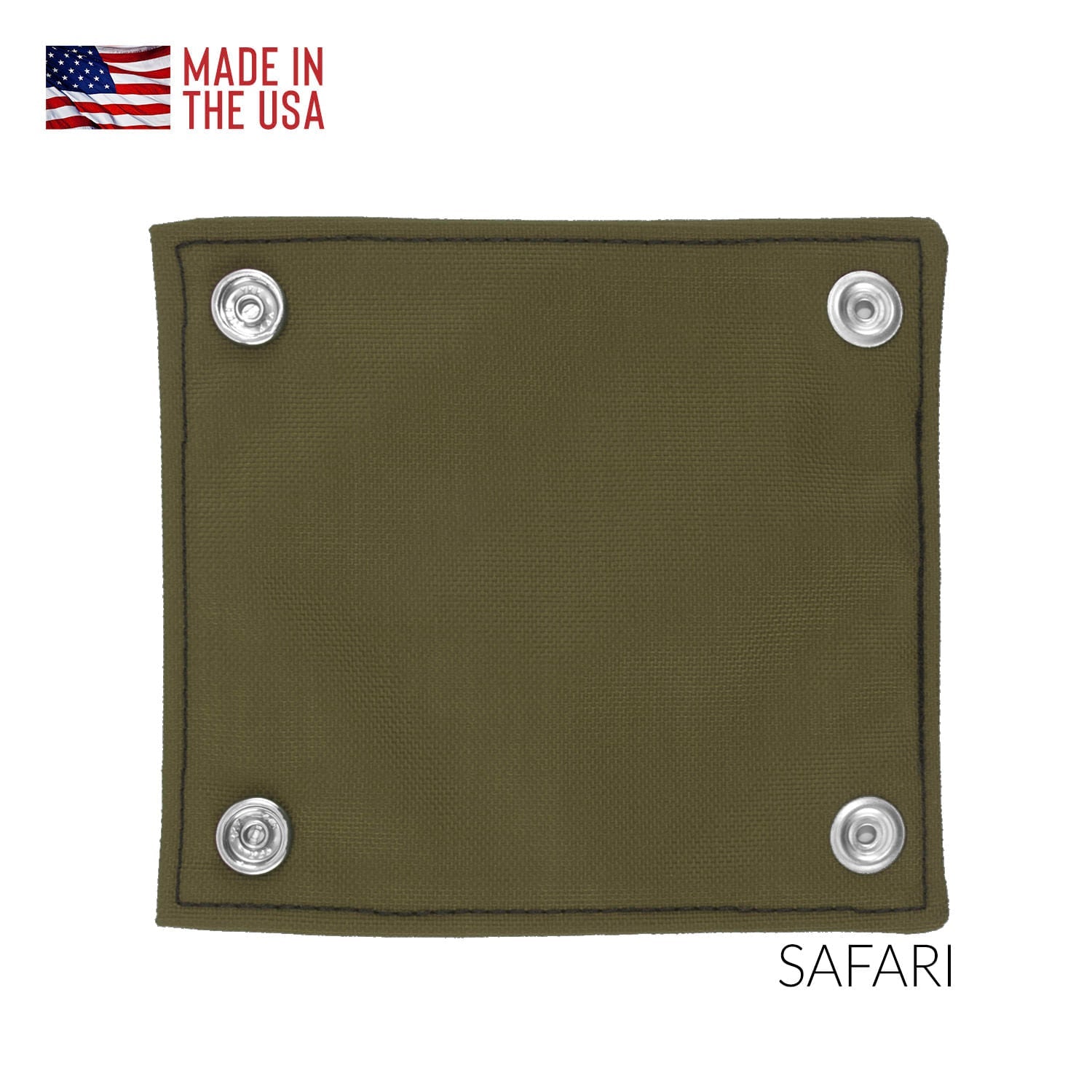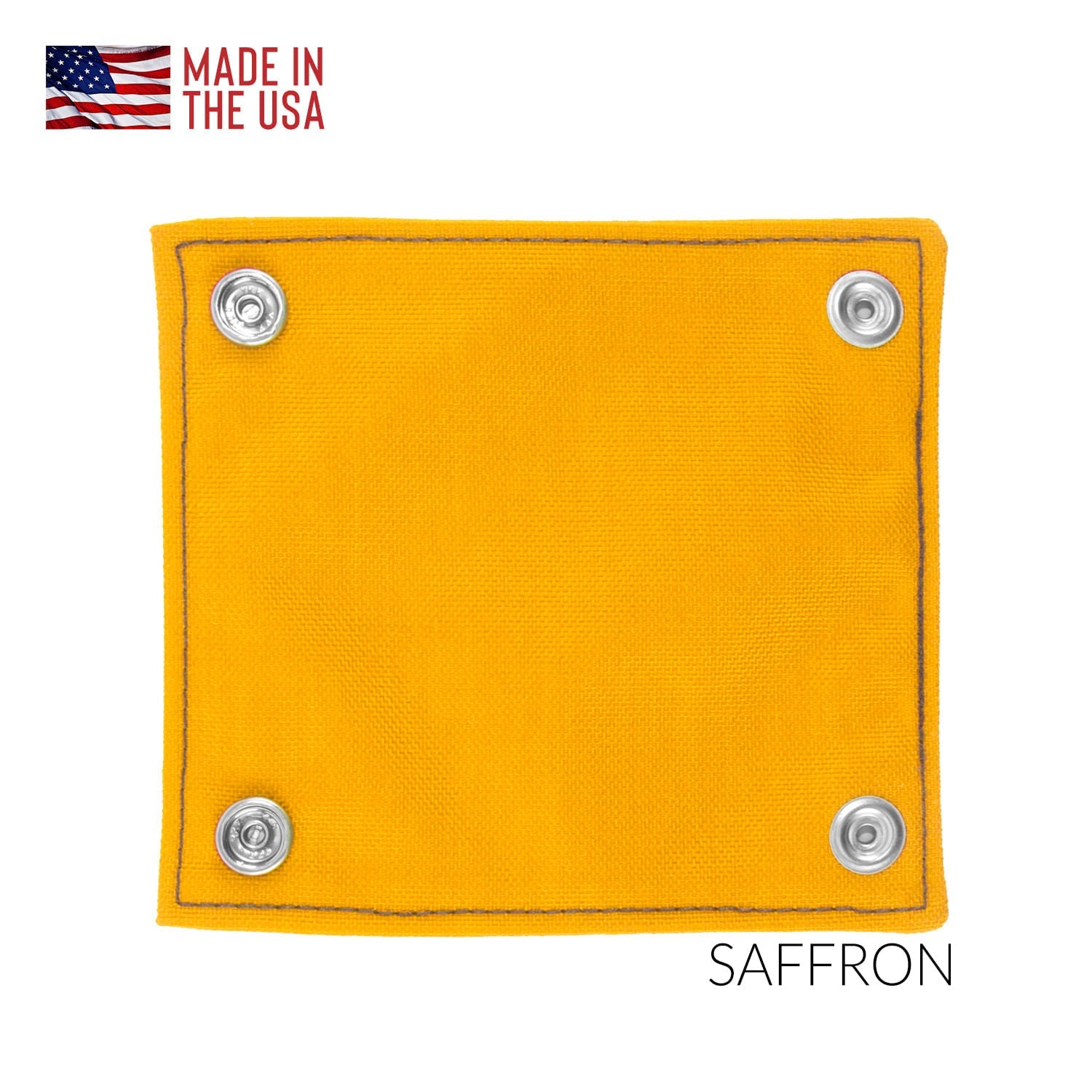 Luggage Handle Wrap
I spy with my eye, something, Red, Orange, Blue or?

Our Luggage Handle Wrap is the ideal way to quickly identify your gear at baggage claim. The 13 bright colors make it easy to quickly spot your bag, while the durable material ensures a secure wrap around any handle or strap. Find your luggage fast with our Luggage Handle Wrap.
Made in U.S.A. with our "No Bull" Lifetime Warranty

Dimensions: Open Flat: 5.5"L x 5"W - Rolled: 1.5"Diameter x 5"W

Double layered for durability

Sturdy snap closure

Perfect for securing bag handles together

Offers an extra layer of protection over our clear handles on specific models

Adds a splash of color for easy recognition

Stores flat when not in use

Want a way to identify your bag in the herd ? Do your tote's shoulder handles flop loosely about and need to be held together? Are you looking for a little more comfort on a grab loop? Add a luggage handle wrap, and carry more comfortably in style.

Choose from a wide variety of vibrant colors in 1000wt nylon CORDURA. You can pick a bright color like red or saffron. You can quickly spot your bag on the carousel at the airport. Flex your personal style by choosing a subtle color that blends or a bright color that pops in a sea of black bags.

Each handle wrap is double layered and finished off with top stitching. With stainless steel Mil-Spec snaps that are embossed with our Red Oxx logo. These are the very same Handle Wraps we use on our Safari Beano line.

A Solution With Style in Mind

Several bags made at Red Oxx have what we like to call the Euro Handle. Featured on both our Rail Rucks, C.C. Rider, Sky Train and Big Bull Roll-Up. The Euro handle is a clear vinyl tube like grip that is part of the design of the handles of these bags providing a more comfortable grip on the bag. However, though it's function is key, a few have considered this feature to be lacking in aesthetic appeal. We had a customer suggest using one our Hand Clasps from our product line. This handle wrap looks stellar and allows you to select a color of your choice.
Fabric: 1000wt urethane coated, Dupont certified CORDURA® Brand Nylon

Double layered with finished seams

Stainless steel Mil-Spec snaps with embossed Red Oxx logo

Choose from 13 vibrant colors

Designed AND made in the USA

Easy to clean. Hand wash with mild soap and water, let air dry.
Is it waterproof?
All Red Oxx products are water resistant because of the urethane coating on the fabric.

Can this replace my existing Red Oxx bag handle wraps?
Certainly, but these are sold separate and removeable because they aren't sewn on. Original handle wraps that come on our existing bags are sewn on to prevent losing them. You may have to remove the stitching that attaches the old one to the handle if you want to use a new removable one.

Can I get a new bag with a colored handle wrap?
Our removable handle wraps are sold separately in all our colors. Only the standard black and safari are available for our pre-manufactured and in stock bags. This keeps our production costs reasonable.
This product has no reviews yet.
This product has no reviews yet.
This product has no reviews yet.