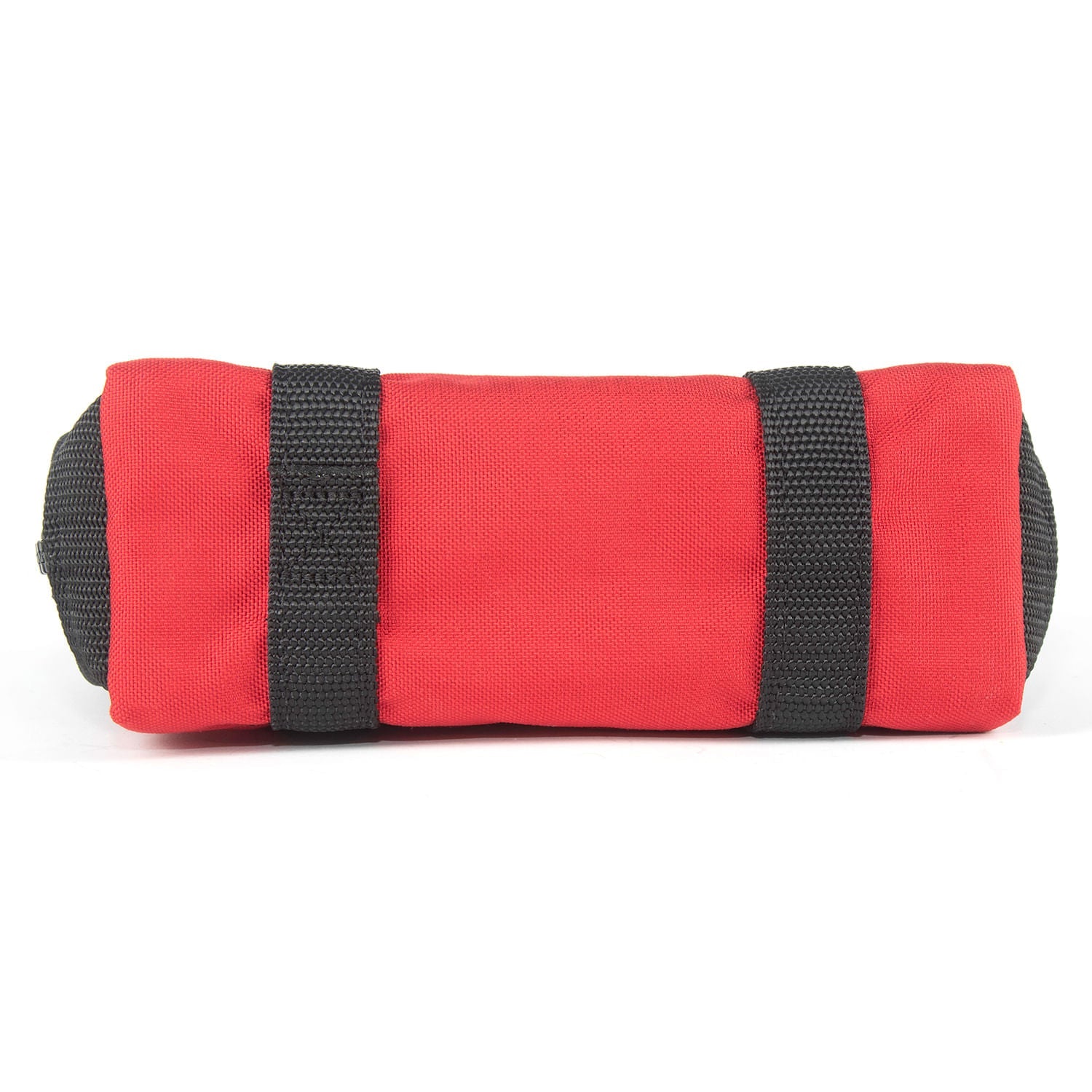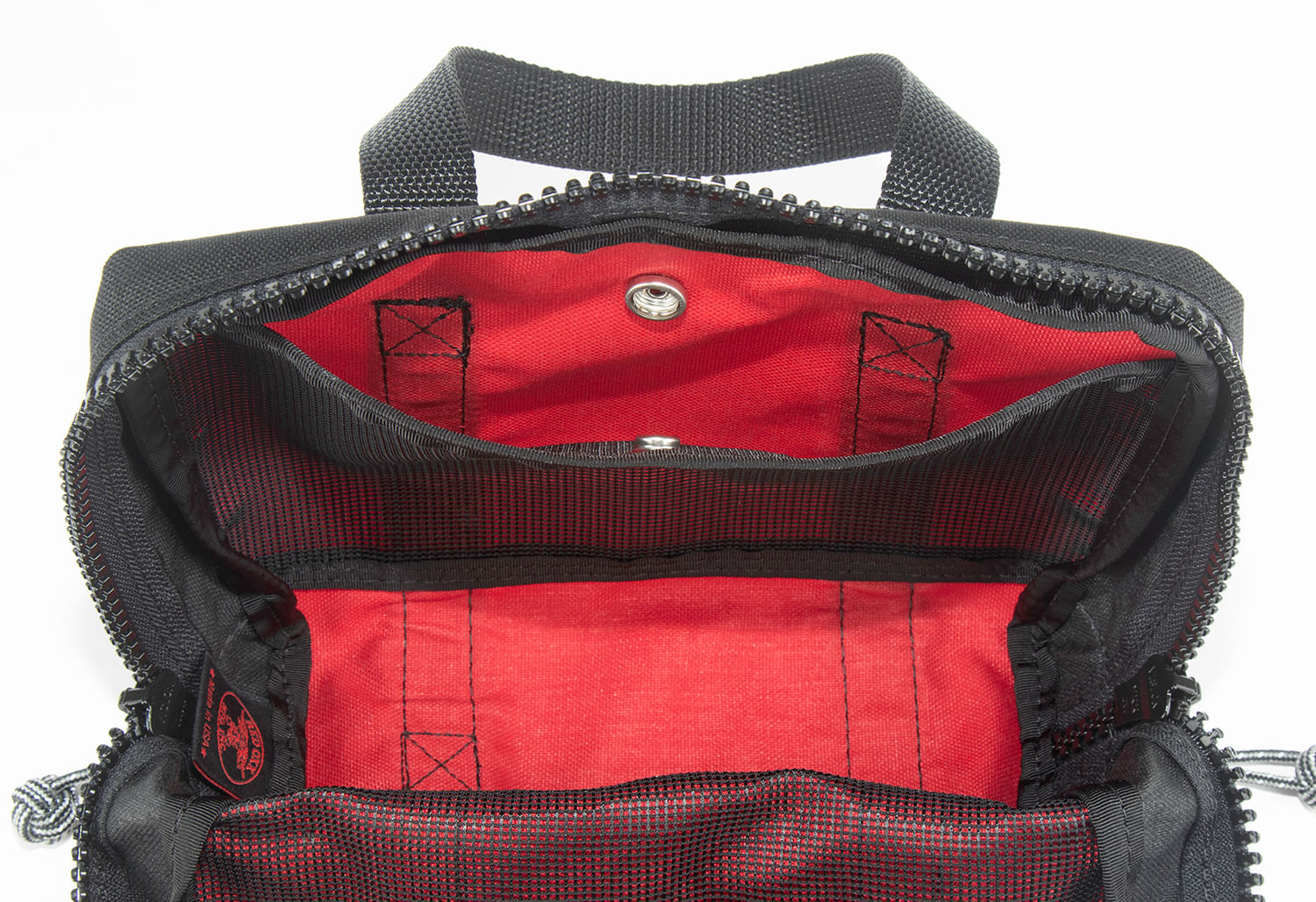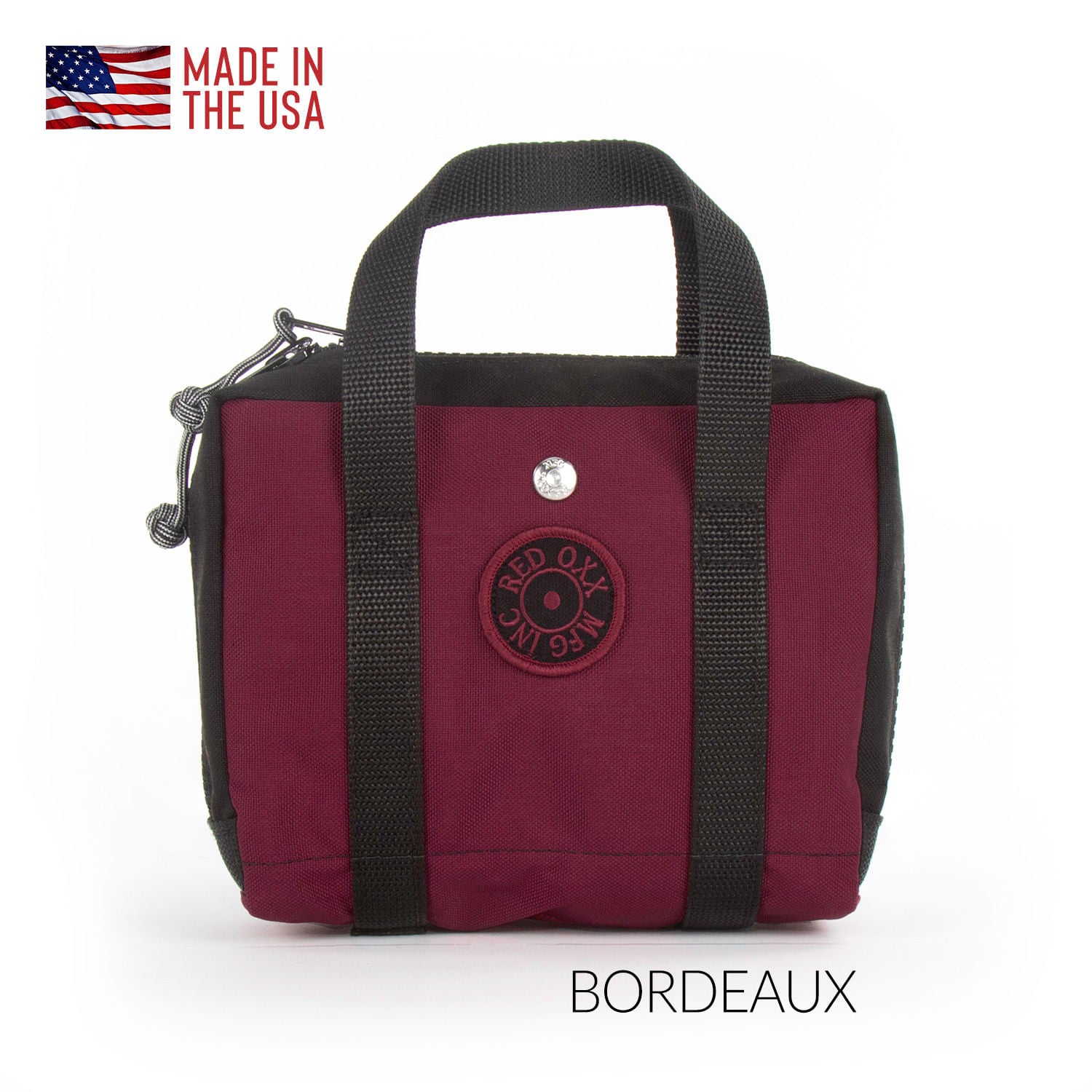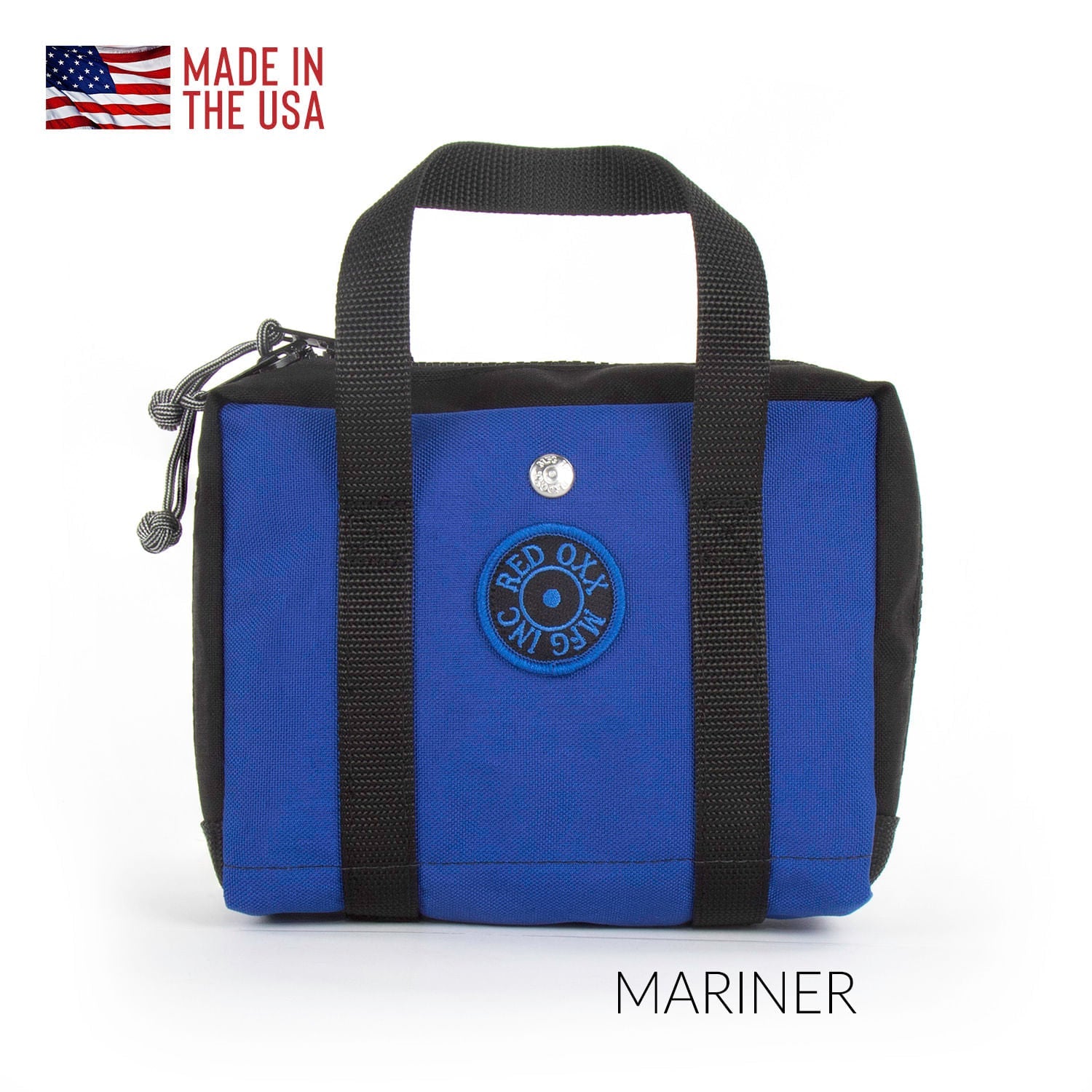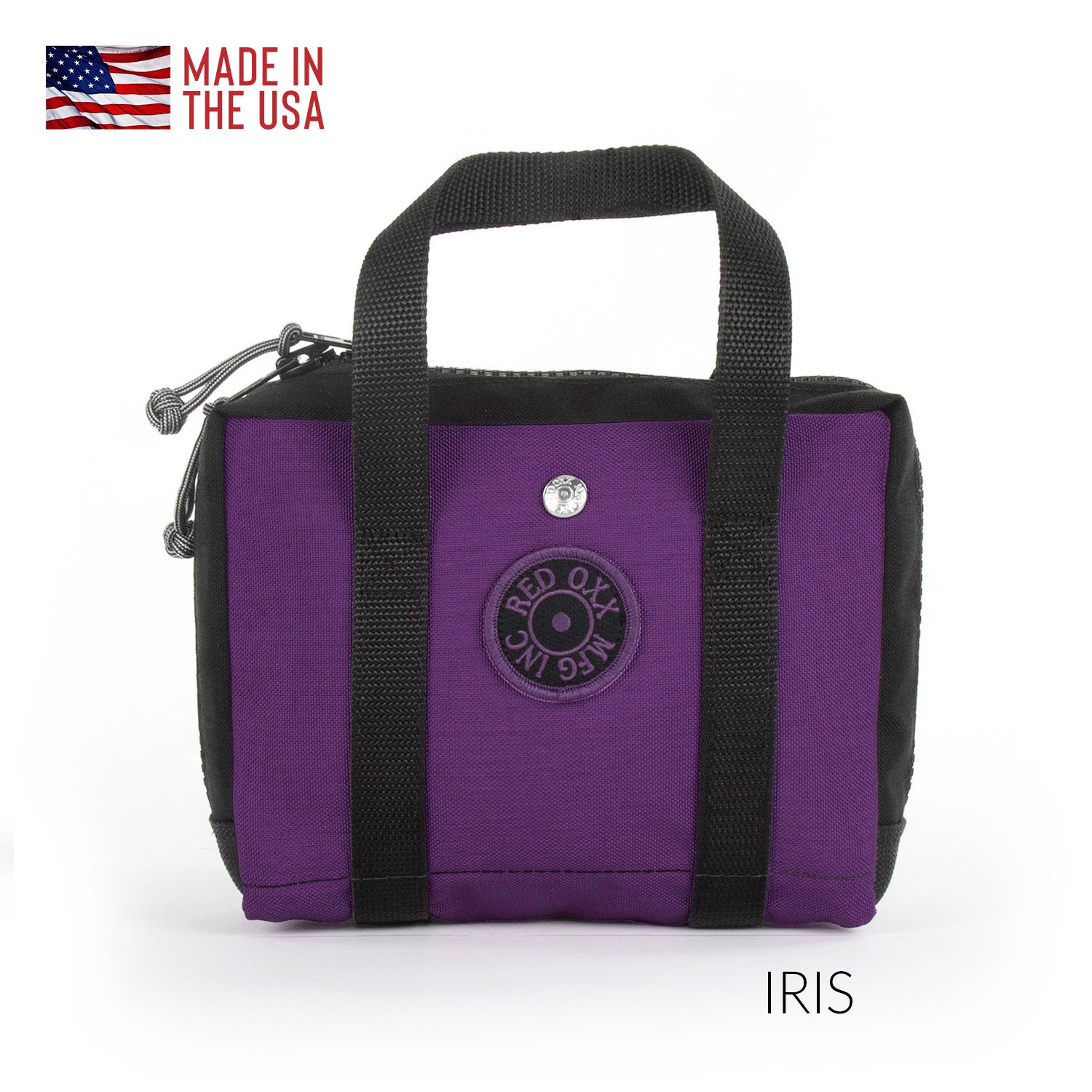 Lil Roy EDC Caché Bag
Lil Roy-the toughest cowboy out there!
Lil Roy EDC Caché Bag is designed for the toughest of tasks - the very definition of overbuilt. With 13 color options, it offers unlimited possibilities to safely store and organize delicate electronics or logging chains. Every detail ensures uncompromising quality, giving you the confidence that your items are secure, whatever you're using them for. Twin interior mesh pockets with snap closure. 
Made in USA with our "No Bull Warranty"
Dimensions 7"H x 3" W x 9"L 


Twin interior mesh pockets and central main compartment allow organizing contents
Multi-use bag - organize and store chargers, cables, electronics, cameras, and more
Perfect little Cache Bag
Organizes your cables, chargers and more
Internal mesh snap pockets

SATISFY YOUR INNER ORGANIZER.
The Lil Roy features twin Apex "stiff mesh" pockets on each inside wall with Red Oxx Mil-Spec snaps to keep things contained. Our "stiff mesh" is made to take a beating and not tear or wear out unlike "soft mesh" pocket linings. Stiff mesh features smaller holes and a tighter weave, this makes it "stiff" and hold up better under duress.

Inside, the Lil Roy's pockets are sewn down on the bottoms and sides so your stuff stays contained once it's snapped in. Each webbed handle is double cross stitched to the bag and wraps all the way around. Massive #10 YKK heavy-duty nylon self-locking zippers open when you need them to and stay locked when you don't.

COLOR COORDINATE YOUR ORGANIZATION.
With so many vibrant colors to choose from, you can organize with a Lil Roy in every color.
U.S.A. Dimensions:

9"L x 3"W x 6"H
Capacity: 162 Cubic Inches
Weight: 0.5 Pounds

Metric Dimensions:

23cm L x 7.6cm W x 15.2cm H
Capacity: 2.6 Liters
Weight: 0.22 Kilos

Pocket measurements:

Dual interior mesh pockets: 5.5"H x 9"W
Main compartment: 9"L x 3"W x 6"H

Features:

Sturdy handheld straps wrap around base for support
Two internal mesh pockets with snap closures
Fabric: 1000 weight urethane coated, Dupont certified CORDURA® Brand nylon
Water resistant
All zippers #10 YKK VISLON® self-locking
Thread:Anefil Nylon, Bonded Type 6,6 Tex 90-Black
All seams double stitched and bound
Double box stitching on all stress points
Fair trade Monkey Fist Zip Knots on all zippers
Stainless steel Mil-Spec snaps with Red Oxx logo
Includes Cable Lock
Can I fit my Kindle, iPad, Nook, Notebook in the Lil Roy?
The Mini iPad will fit, as will a Kindle, Kindle Fire or Nook, however we recommend using the Chica/Chico mini messenger bag to carry tablets as it is padded and correctly sized and has plenty of extra room for your mouse, keyboard, and chargers. If that style of bag isn't to you liking, check out the Micro Manager Tablet Briefcase, specifically designed for tablets.

What does EDC mean?
EDC is an acronym for Every Day Carry, a popular new market segment that defines the importance of bringing along certain items that you use daily.

What are the best uses for the Lil Roy?
Anything your imagination can devise, for its size. For example: lunch bag, electronics gadget bag for cables and battery chargers, digital camera bag, packing cube, toiletry bag, emergency bag, first aid kit bag, dope bag, tire changes, binoculars, toys, video and mini board games, and organizing your smaller gear using color coding. It's the ultimate EDC Bag. The list goes on...

What's the difference between the Lil Roy and the Nomad?
The Nomad was designed as a Toiletry bag or "dopp kit" with a large main compartment whereas the Lil Roy serves more to organize smaller items, what with it's internal mesh pockets, however both can make great packing cubes.

Does the Lil Roy come with a shoulder strap?
It's designed to be carried by the carry handle. There are no d-rings for attaching a shoulder strap.

Is there a way to securely lock my bag?
Sure, you can use any TSA approved bag lock or try our Cable Lock for a simple, semi-secure solution. Watch this video where CEO Jim Markel demonstrates how you can use the cable that comes with the product Dog Tag price tag to secure your bag. Keep in mind, any determined thief can still cut open a soft-sided bag with a sharp knife.

My zipper broke. The teeth have separated. Do I send it in for warranty repair?
No need for warranty repair, try to fix it yourself. Check out this video where CEO Jim Markel shows how easy it is to do it yourself.

Can you ship USPS?
Yes, Red Oxx will ship USPS upon request. Simply state, "Please ship USPS" in the cart comments during checkout and we will adjust your billing accordingly.
This product has no reviews yet.
This product has no reviews yet.
This product has no reviews yet.