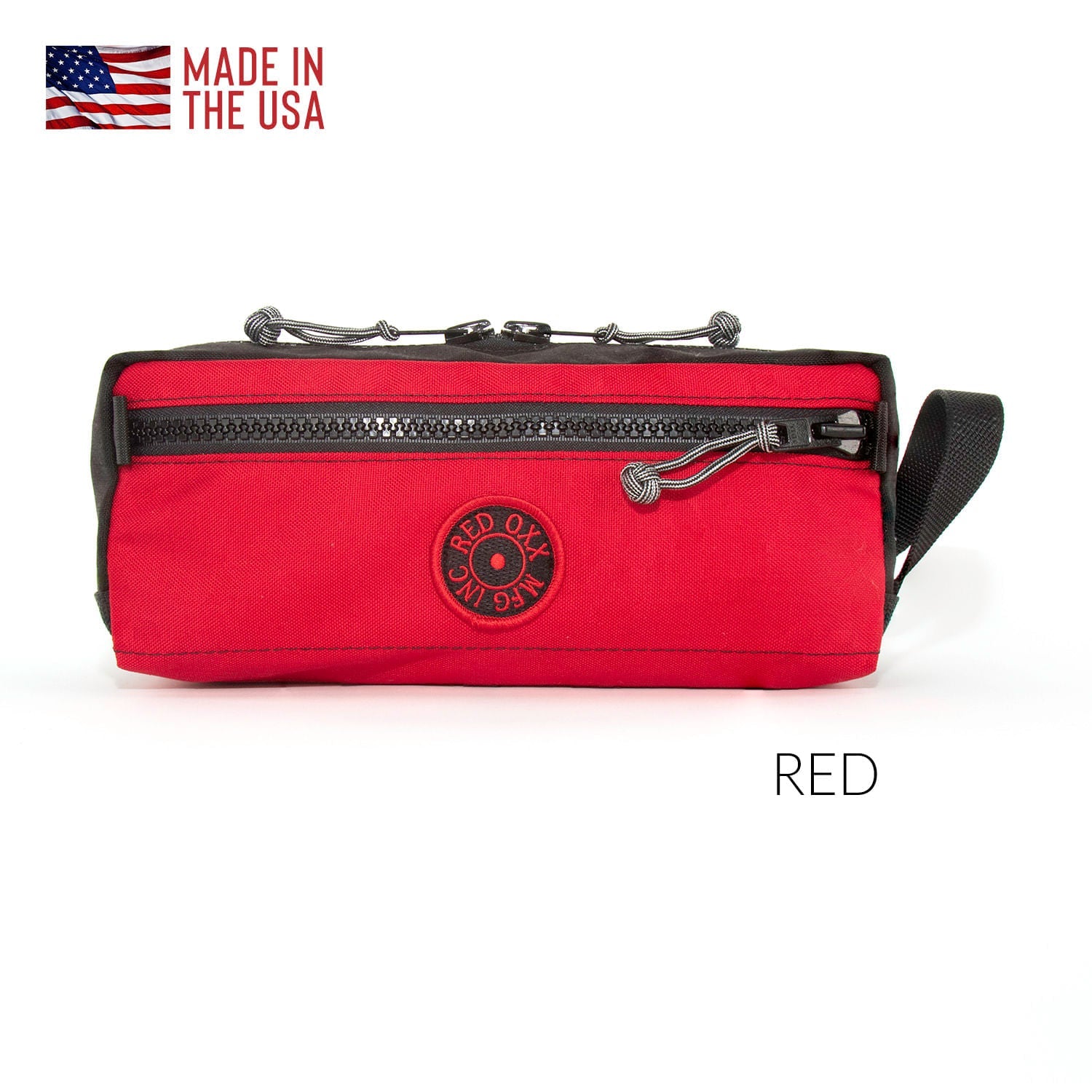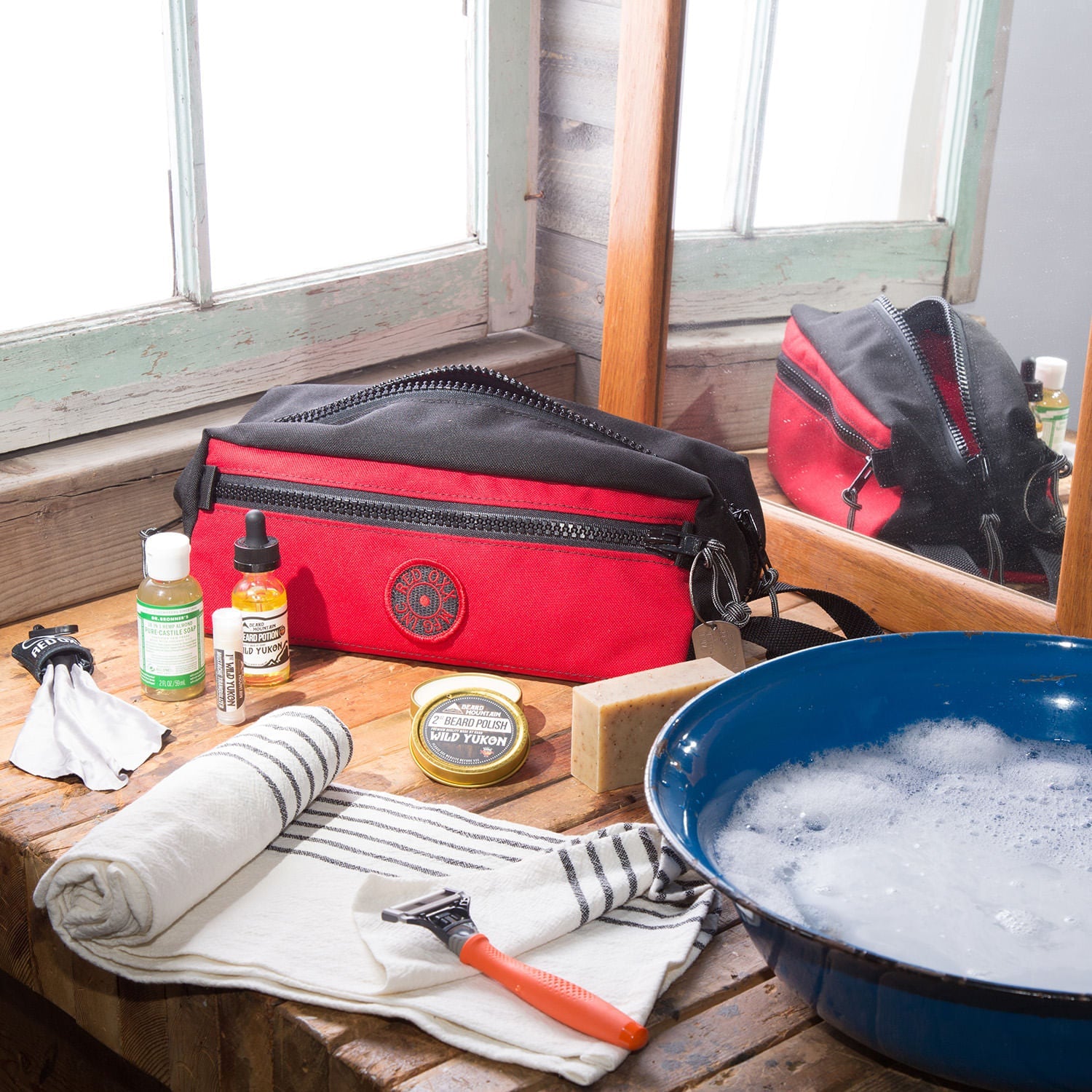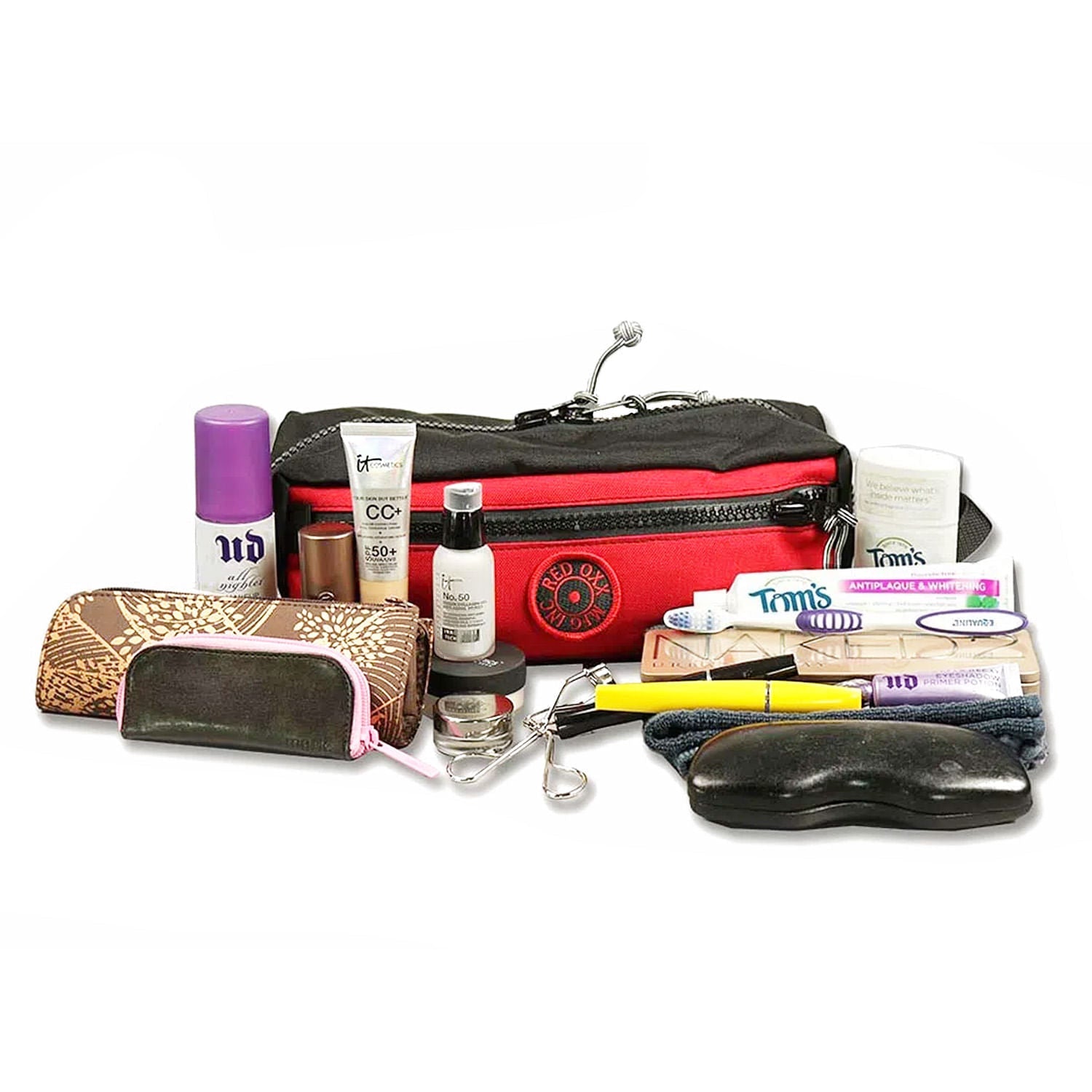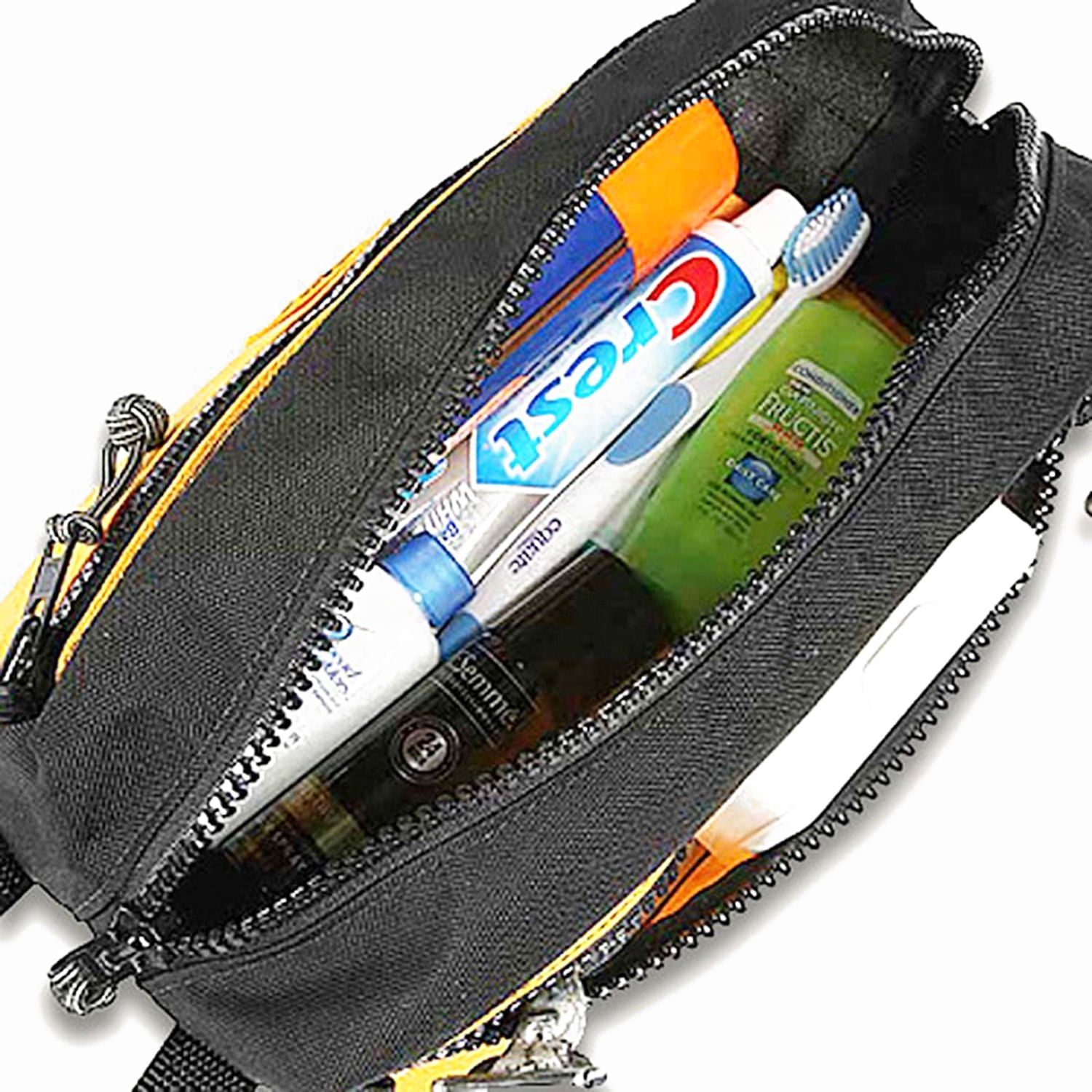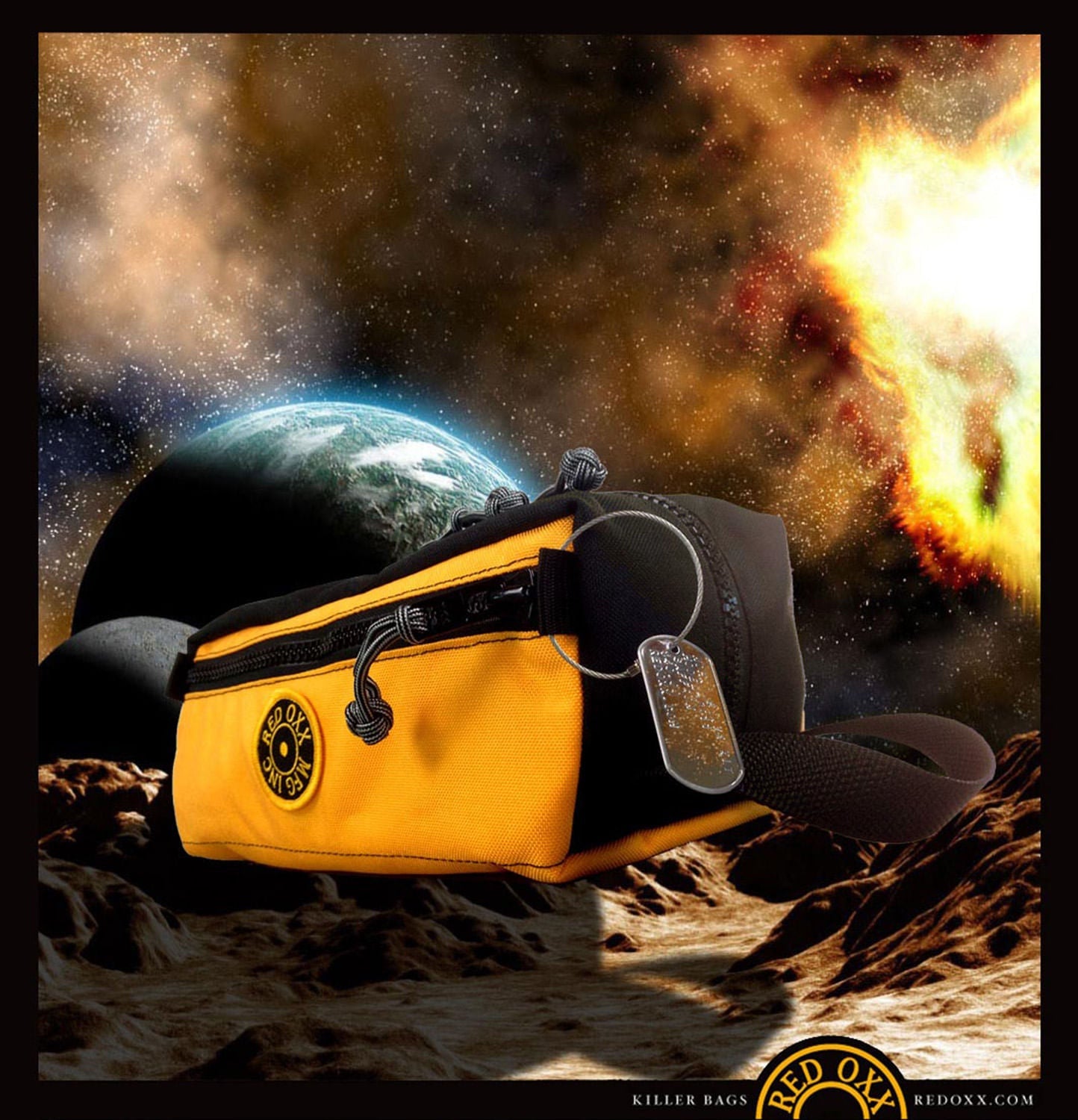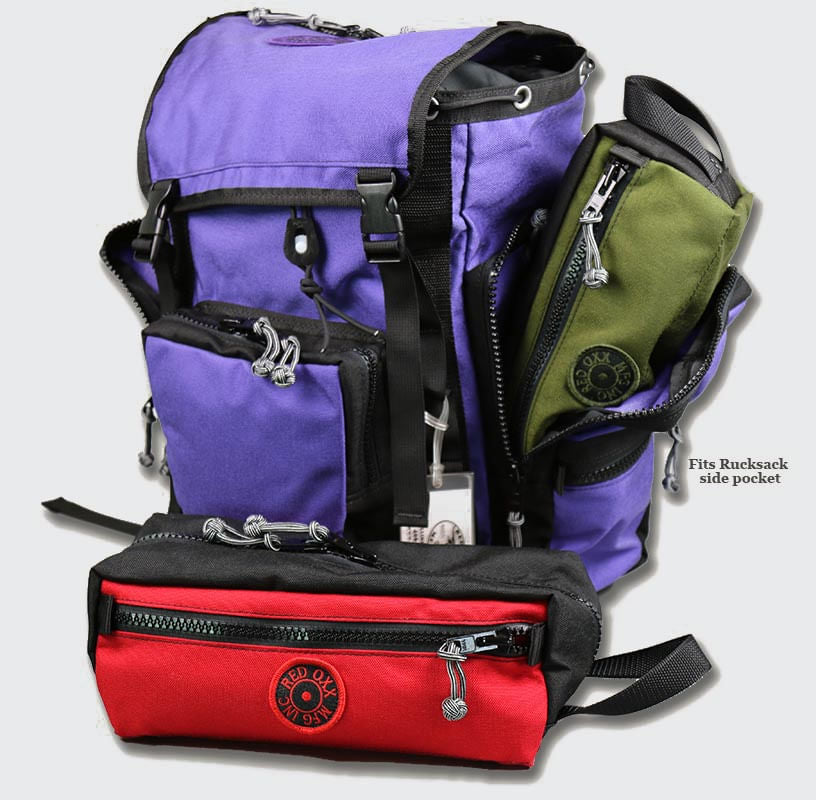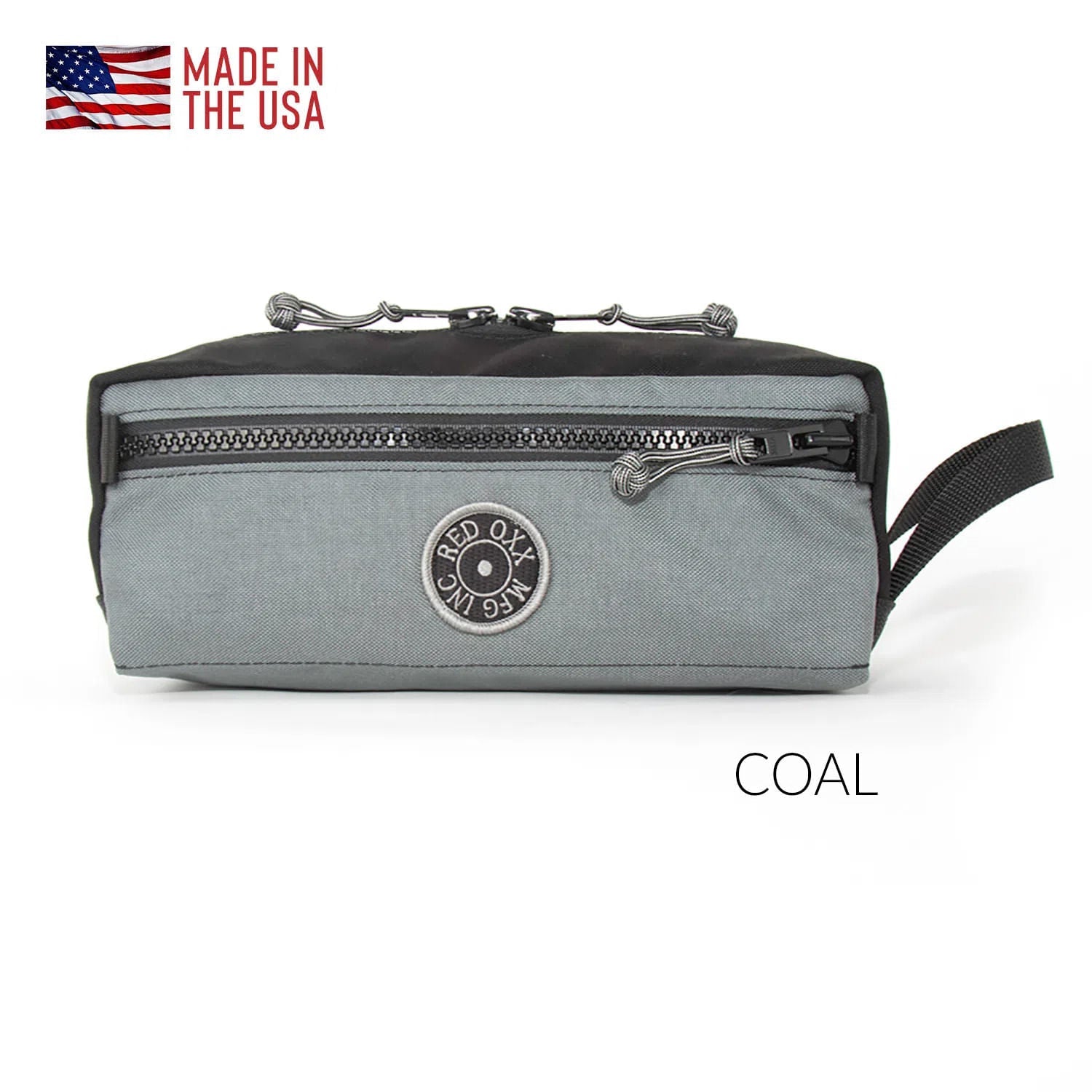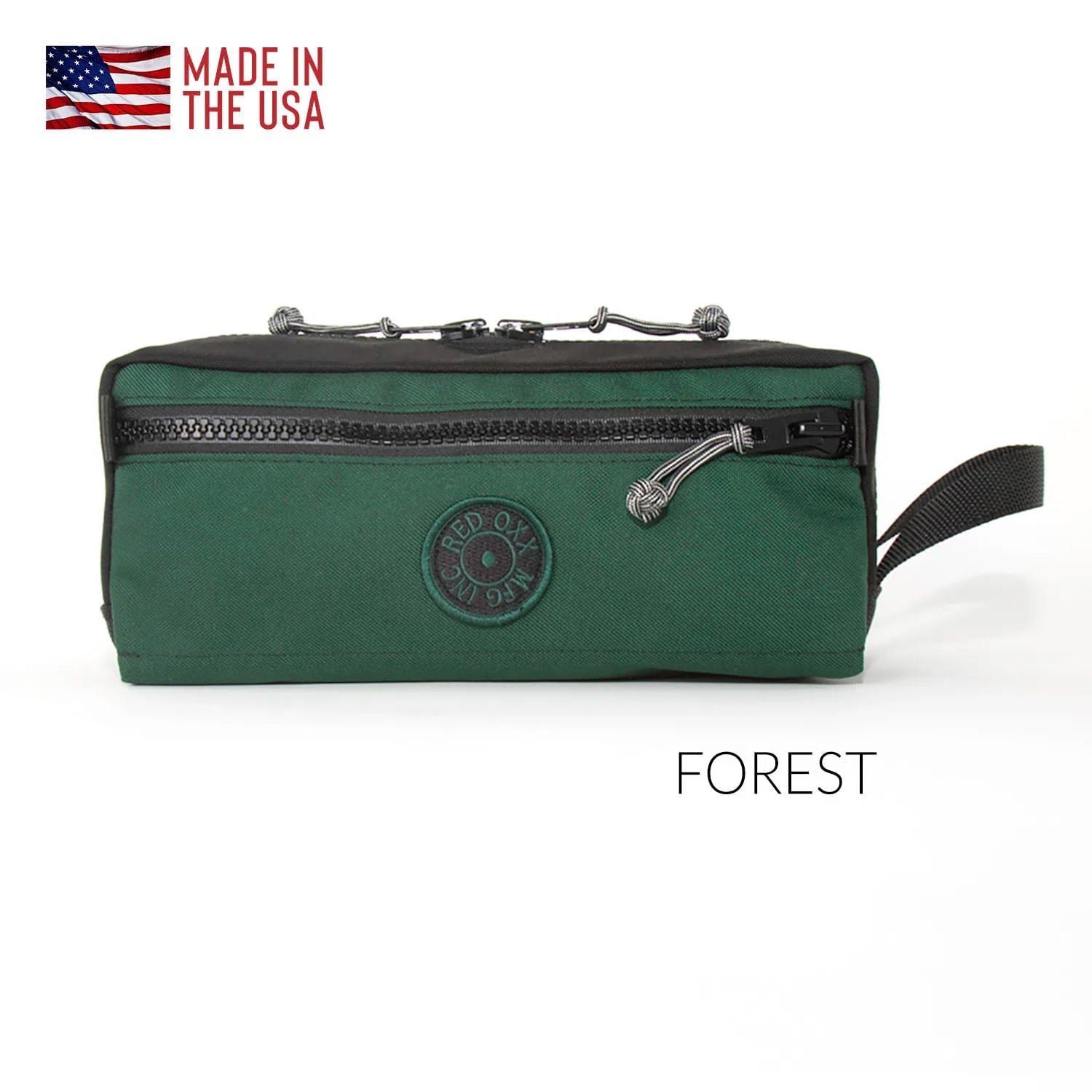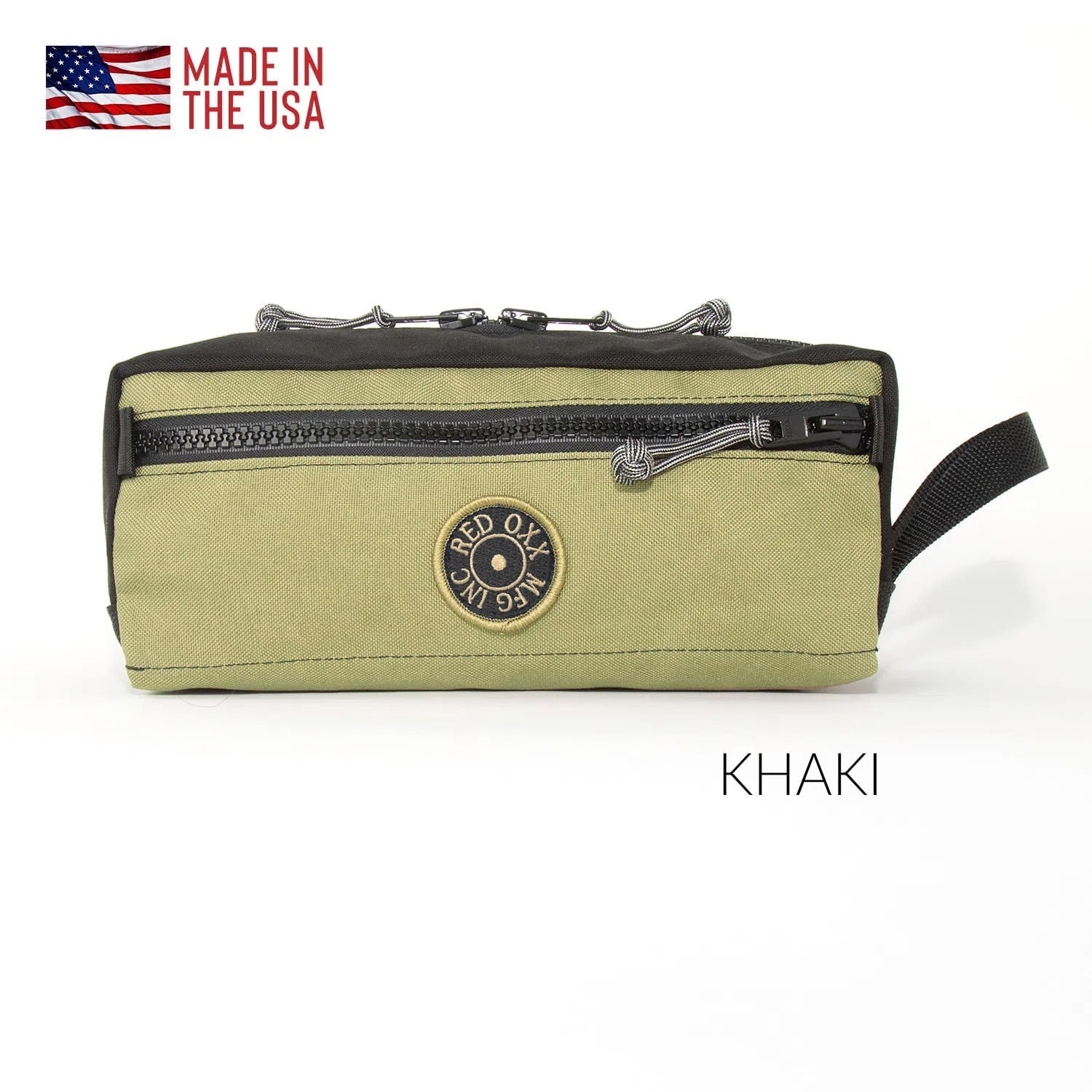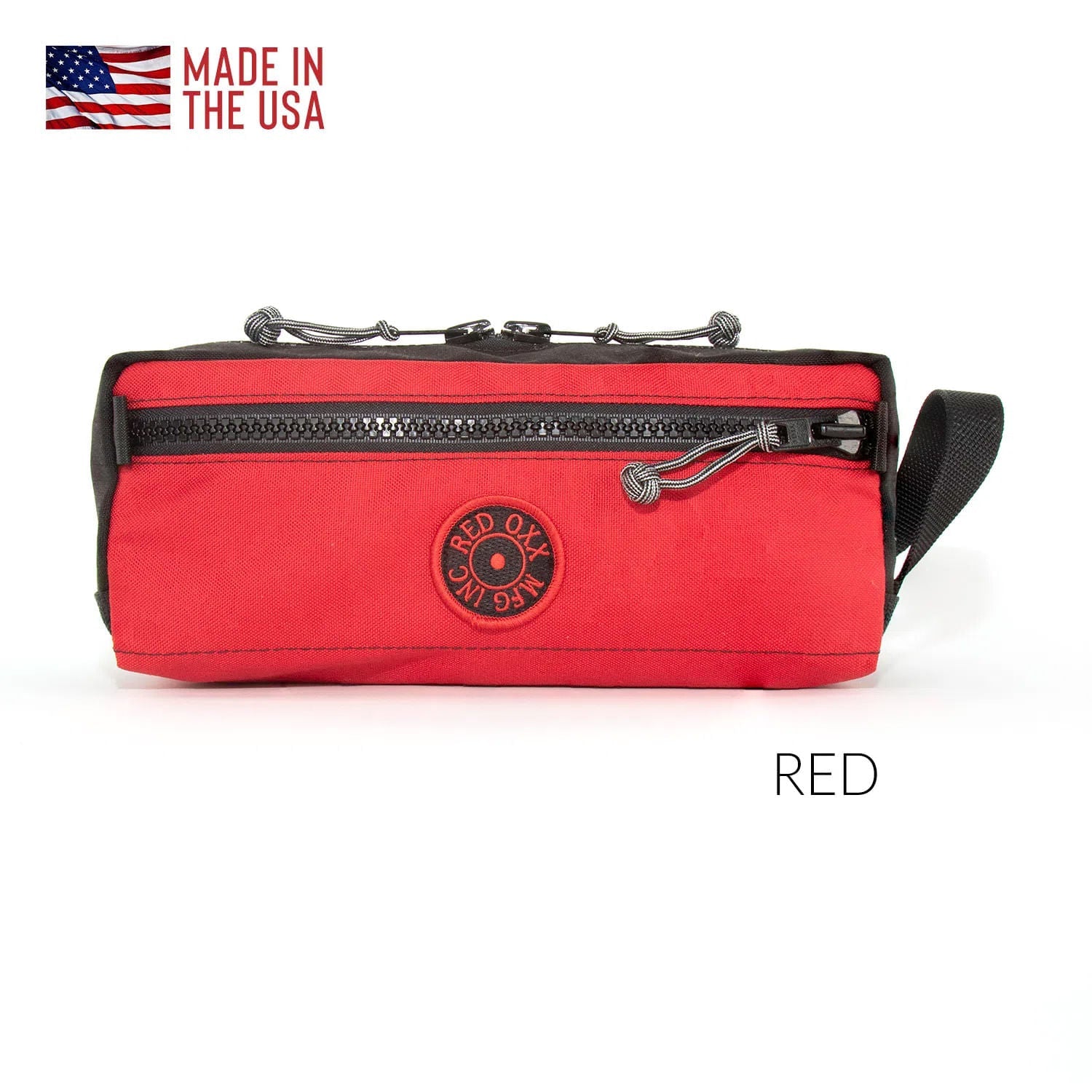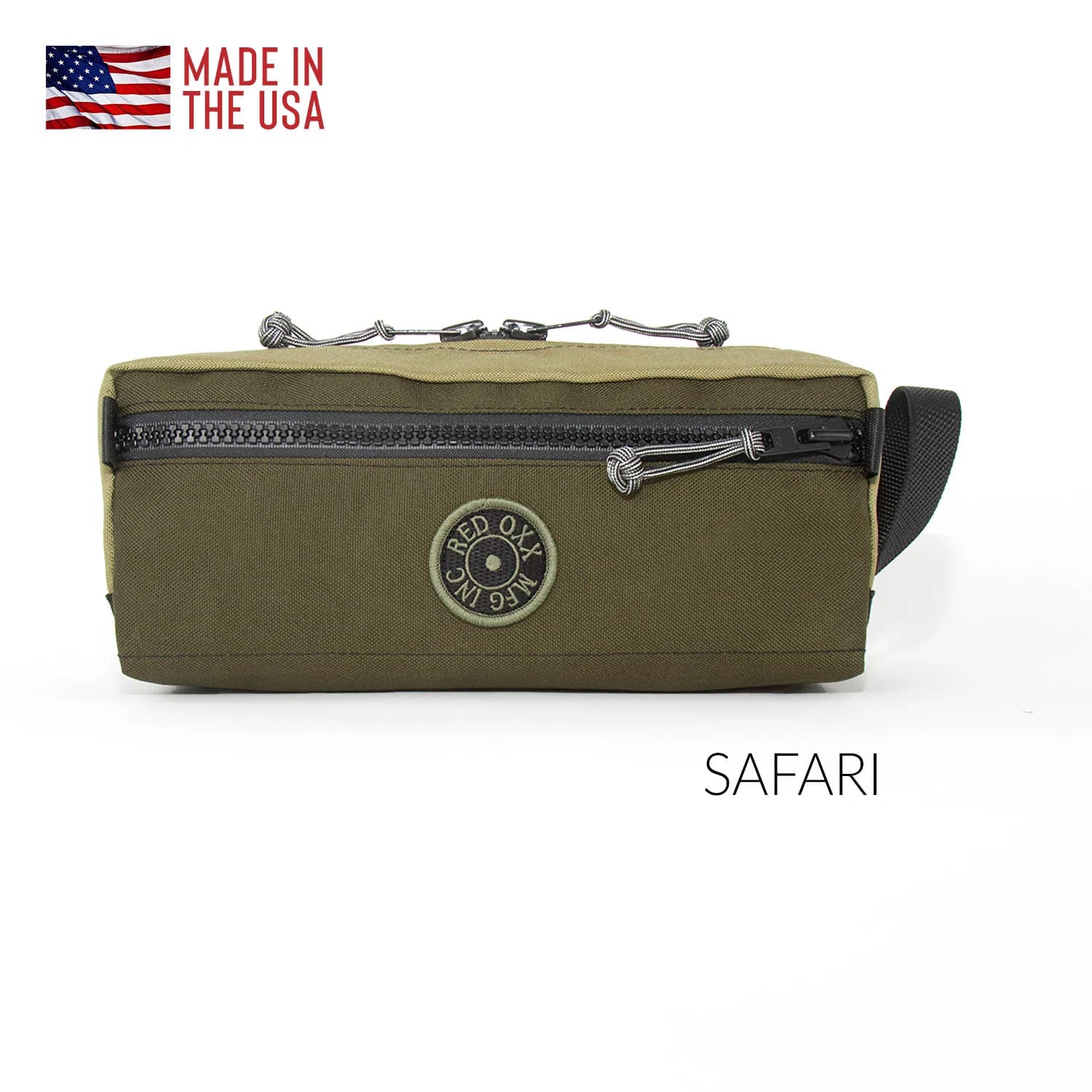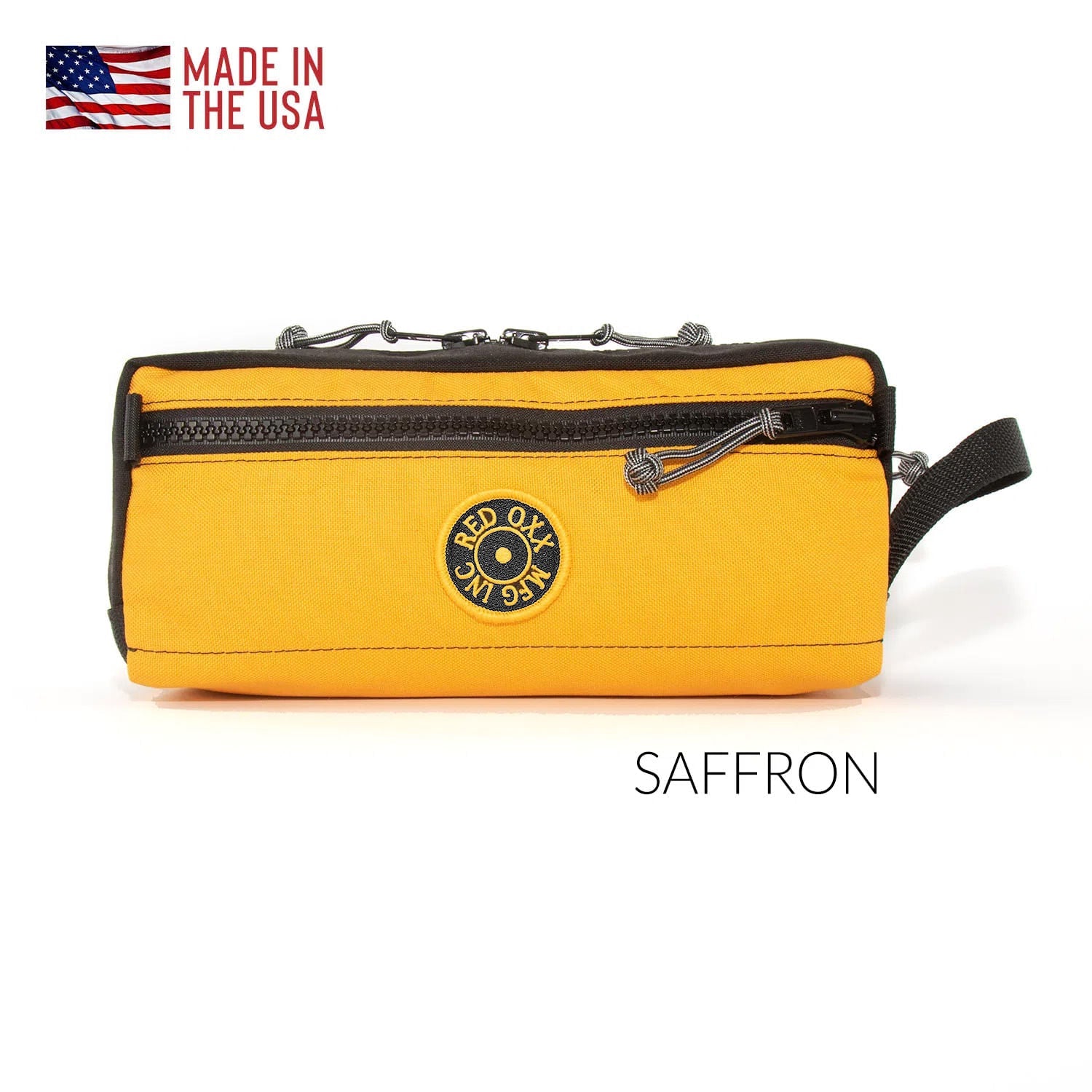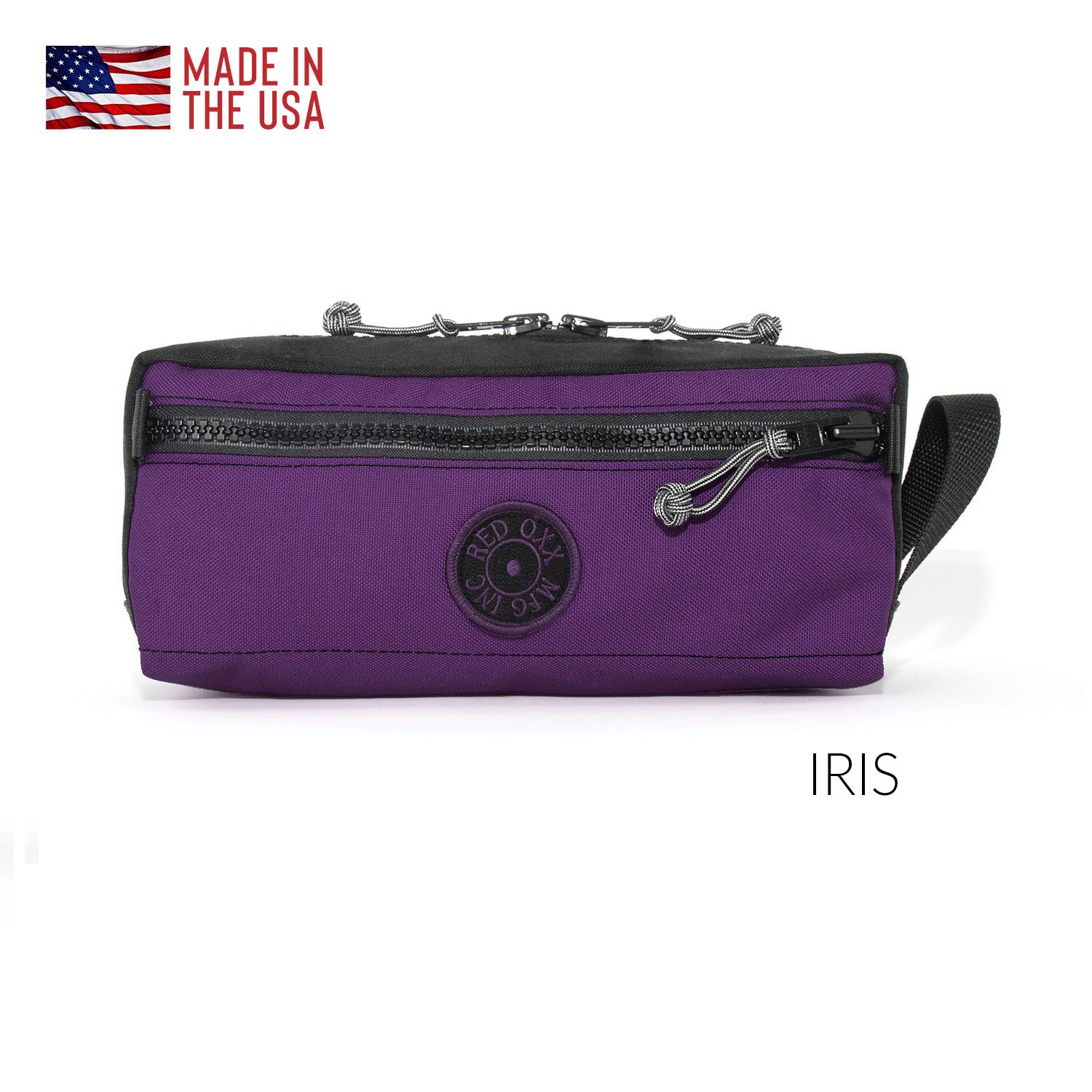 Nomad Shave Kit
Counter surfing on the road and stowing away all your personal hygiene items. 
Tri-fold Shave Kit is made from robust materials and is built to last. Featuring plenty of storage space, this toiletry kit is perfect for frequent travelers. Spacious one compartment interior with foot-long design can hold a pair of shoes, sandals or flip-flops Two side pockets for smaller items. 
Made in U.S.A. with our "No Bull" Lifetime Warranty
Dimensions: 12"L x 5"W x 4"H
Spacious one compartment interior with foot-long design can hold a pair of shoes, sandals or flip-flops

Handy carry loop

Full length flat pockets on exterior

DESCRIPTION

The Nomad is based on roomy combat-tested military shave kits. The foot-long main compartment is big enough to get lost in, and the two external zippered flat slip pockets help you quickly find your toiletries.

Pack one to carry socks and underwear, one with rolled t-shirts, and one to hold a pair of flats or sandals.

The Nomad: another simple, yet effective, multi-use soft-sided bag from Red Oxx.
U.S.A. Dimensions:

12"L x 5"W x 4"H
Capacity: 240 Cubic Inches
Weight: 0.6 Pounds

Metric Dimensions:

30.5cm L x 12.7cm W x 10.2cm H
Capacity: 3.95 Liters
Weight: 0.27 Kilos

Pocket measurements:

Dual external flat zippered pockets: 12"W x 4"H
Main compartment: 12"L x 5"W x 4"H

Features:

Rugged, classic Dopp kit style
Fabric: 1000 weight urethane coated, Dupont certified CORDURA® nylon
Weather resistant (NOT waterproof)
All zippers #10 YKK VISLON® self-locking
Thread: Proprietary Anefil Nylon, Bonded Type 6,6 Tex 90-Black
Monkey Fist Zip knots on all zippers
Includes Cable Lock
Choose from 13 vibrant colors
Will the nomad fit in the side pockets of the C-Ruck?

Yes, the Nomad will fit in the side pocket of the C-Ruck Carry On Rucksack

Do you ship to France?

Yes, Red Oxx ships internationally to over 190 countries via FedEx International Economy service, UPS United Parcel Service , or USPS Priority International, or you can sign up for a MyUS.com, account; a recommended package consolidation international shipping firm – see below.

En-Route Delivery Time
FedEx International Economy and USPS International en-route delivery time is 2-7 business days.

FedEx International and USPS shipping fees are fixed flat rates in USD (United States Dollars):

Canada - $30.00 USD
Australia - $55.00 USD
New Zealand - $55.00 USD
All other International Destinations - $50.00 USD

Supplemental FeesDisbursement fees, tariffs, duties, and taxes are the responsibility of the customer and are typically due upon delivery.

Will the Nomad fit in the end pocket of the Safari Beano's Bags?
Yes, the fit will be tight in the smallest bag, the PR4, but will fit inside all the other Safari Beano's models, including the large raised side pockets on the Sun Chaser and Flying Boxcar.

What's the difference between the Nomad and Tri-fold Shave Kit, or the Lil Roy?
The Tri-fold is designed to fold open to access it's individual interior storage pockets. This makes it handy to access toiletries while hanging from a doorknob, for example. The Lil Roy is a catchall or electronic gadget bag with two interior mesh pockets and carry handles. One could certainly use the Lil Roy as a toiletry bag!

Are there pockets on the inside?
The Nomad has one spacious interior compartment and two outside zippered flat pockets for smaller items.

My zipper broke. The teeth have separated. Do I send it in for warranty repair?
No need for warranty repair, try to fix it yourself. Check out this video where CEO Jim Markel shows how easy it is to do it yourself.

Is there a way to securely lock my bag?
Sure, you can use any TSA approved bag lock or try our Cable Lock for a simple, semi-secure solution. Watch this video where CEO Jim Markel demonstrates how you can use the cable that comes with the product Dog Tag price tag to secure your bag. Keep in mind, any determined thief can still cut open a soft sided bag with a sharp knife.

Can you ship USPS?
Yes, Red Oxx will ship USPS upon request. Simply state, "Please ship USPS" in the cart comments during checkout and we will adjust your billing accordingly.
This product has no reviews yet.
This product has no reviews yet.
This product has no reviews yet.