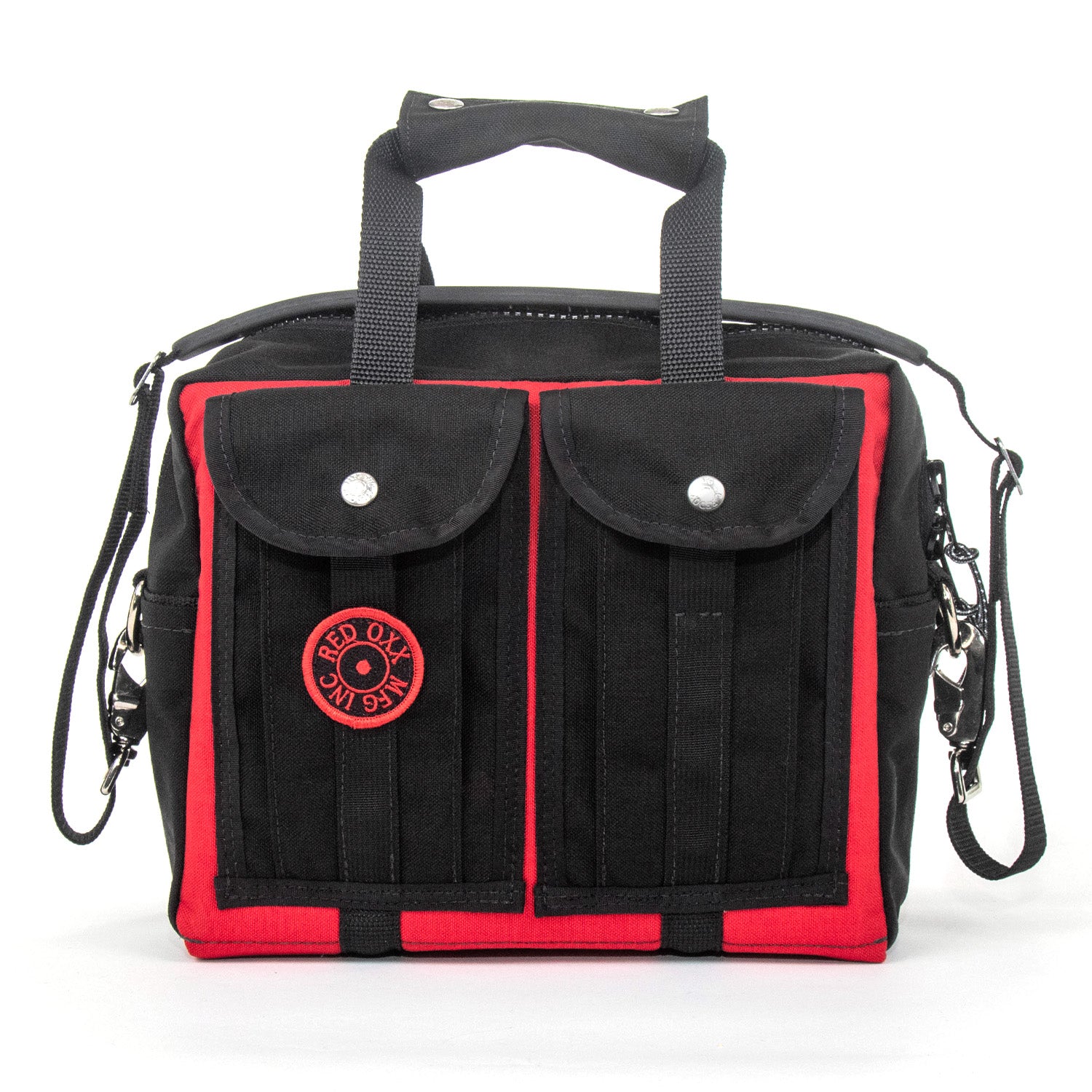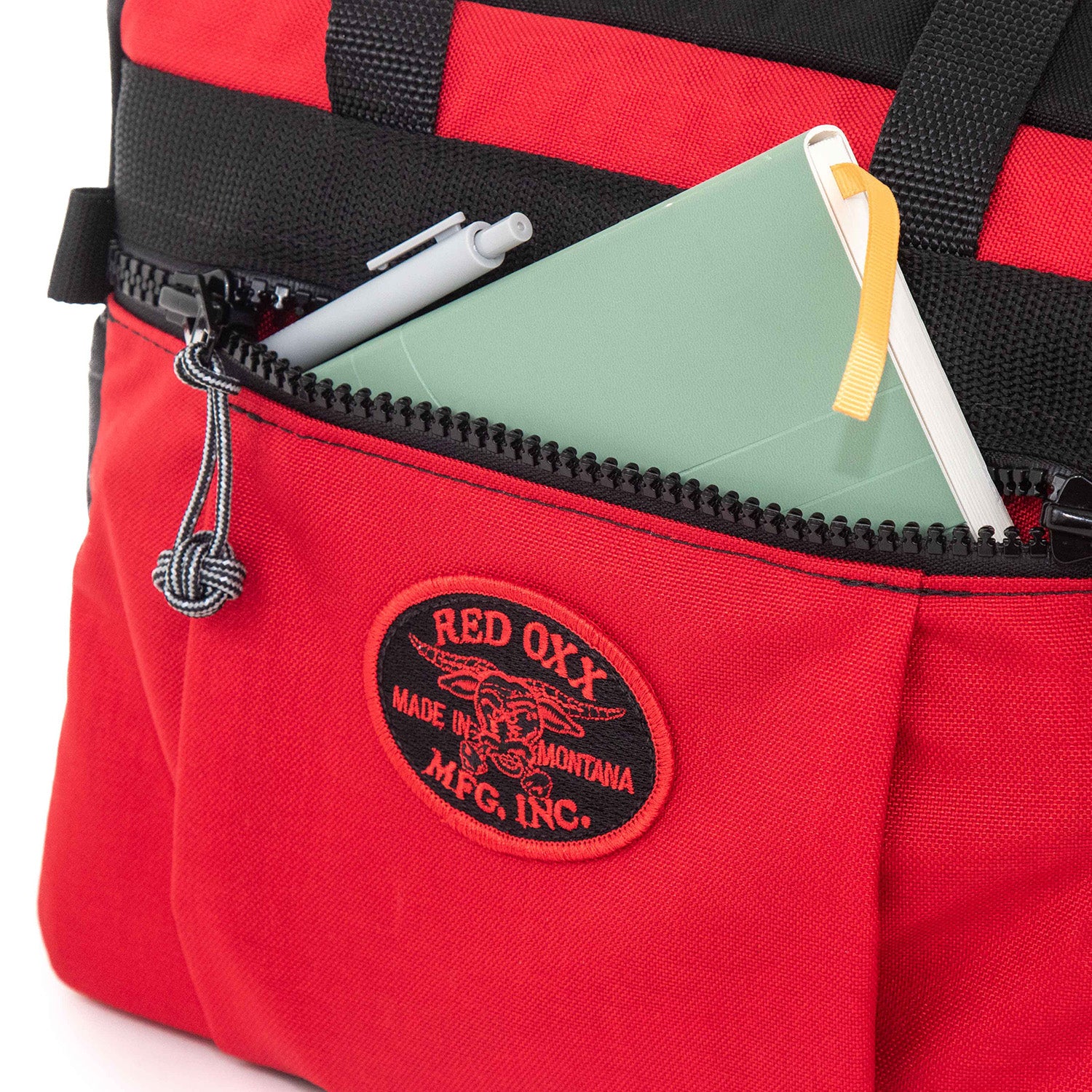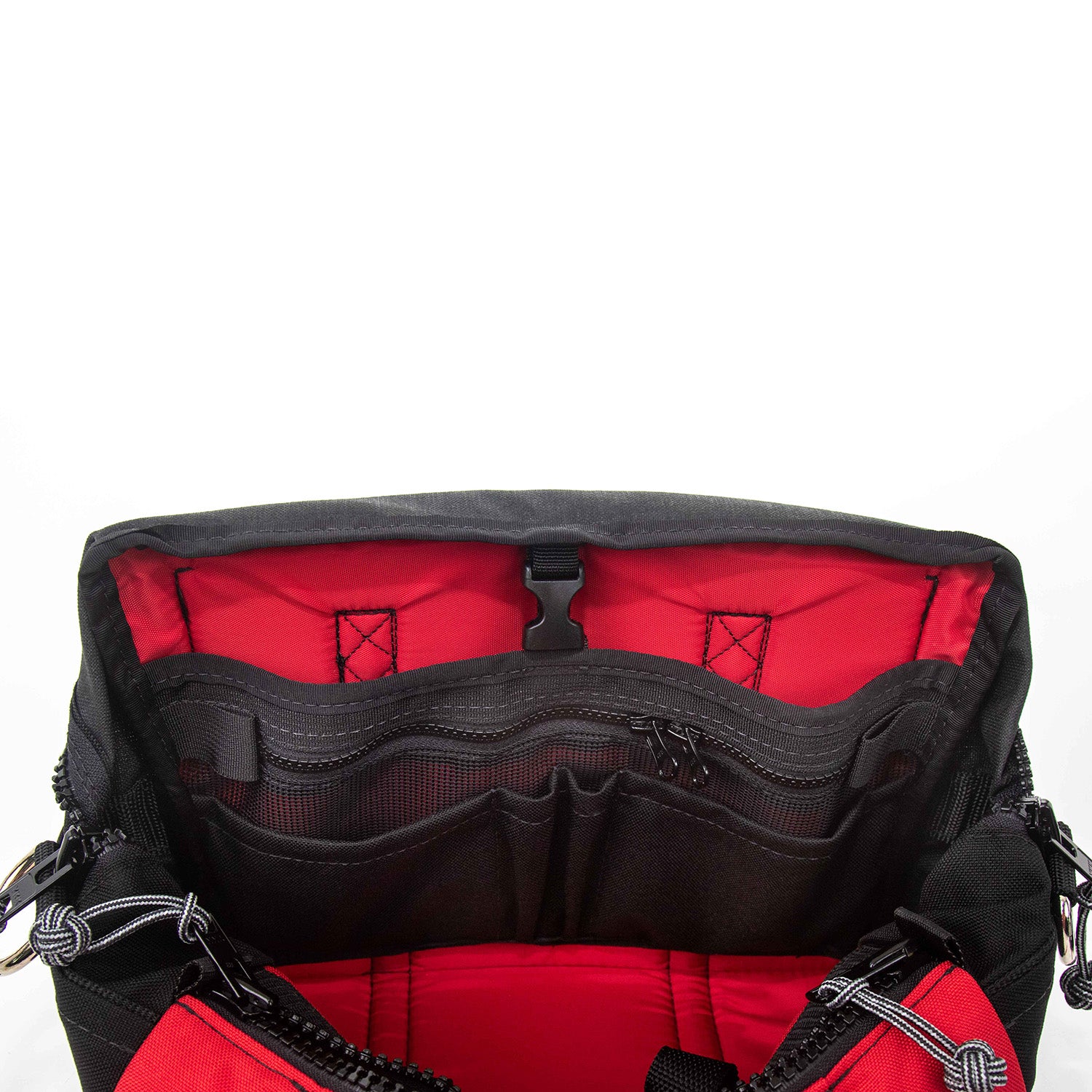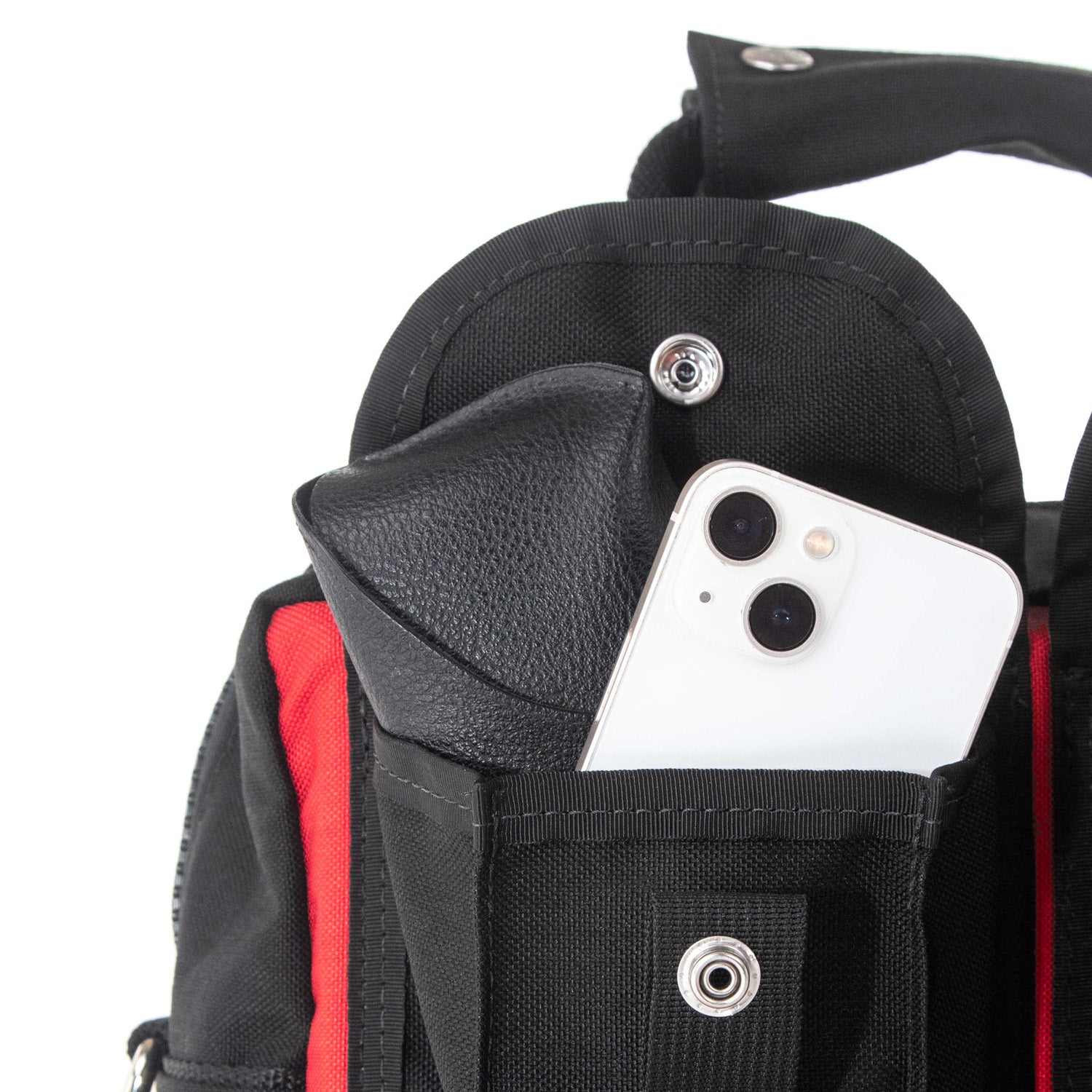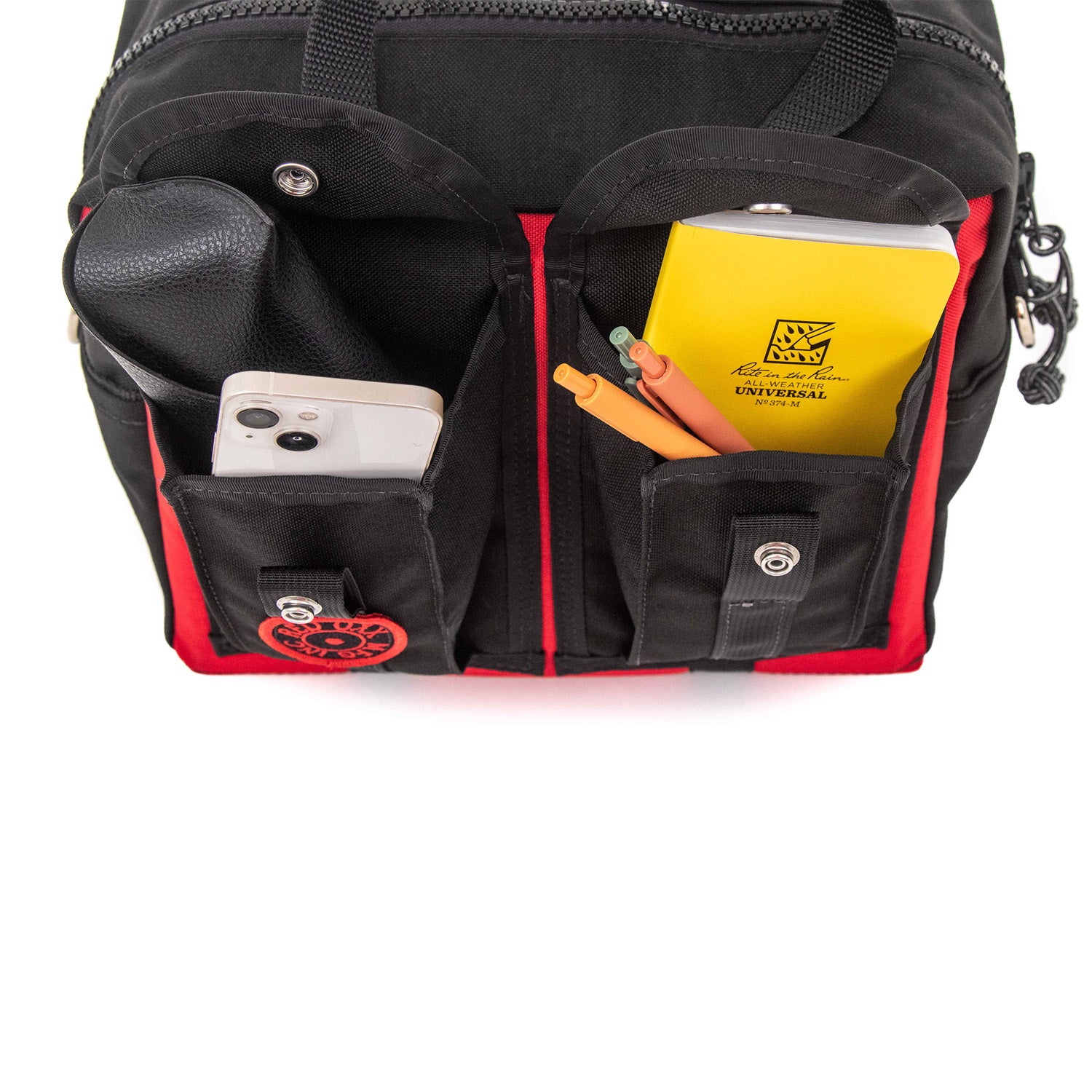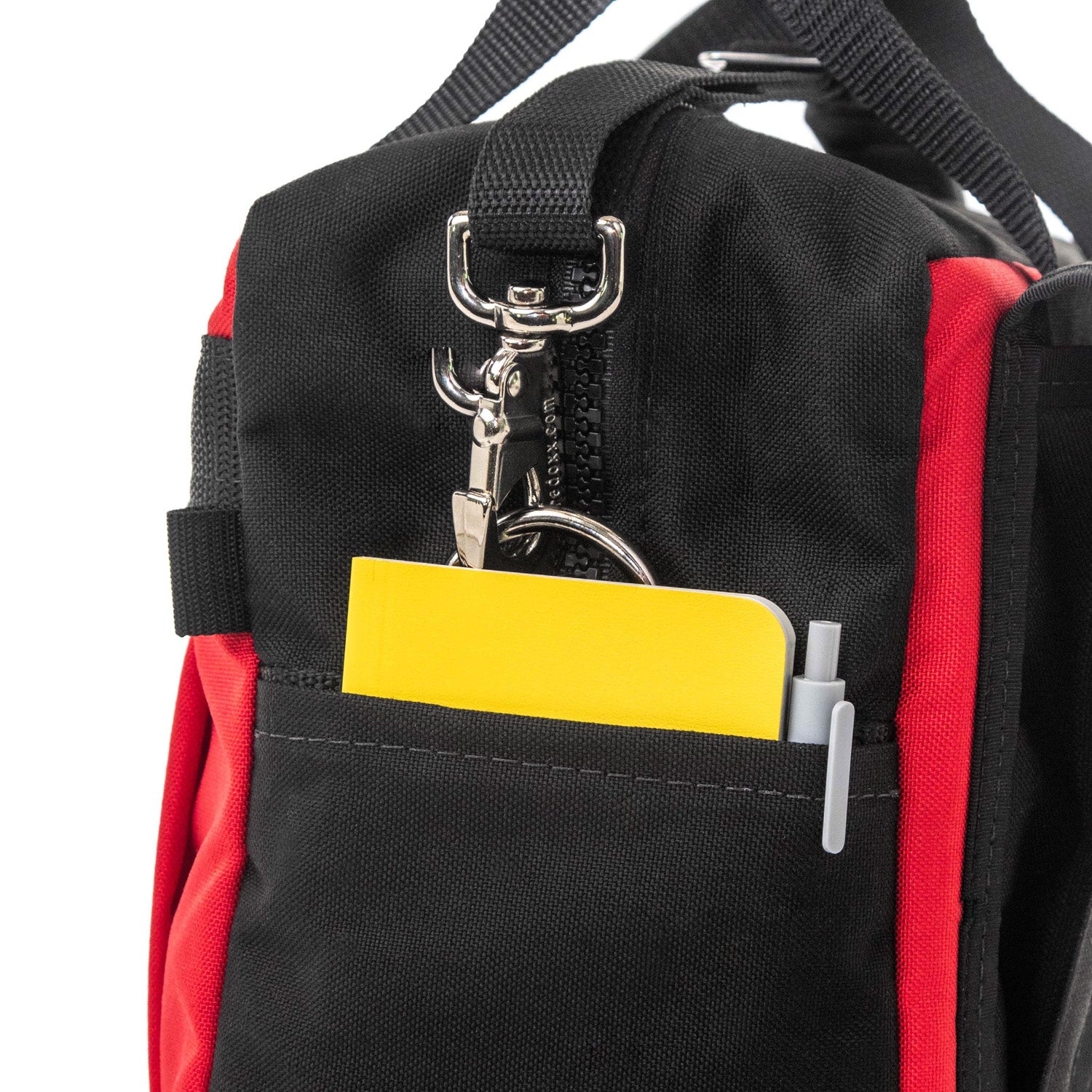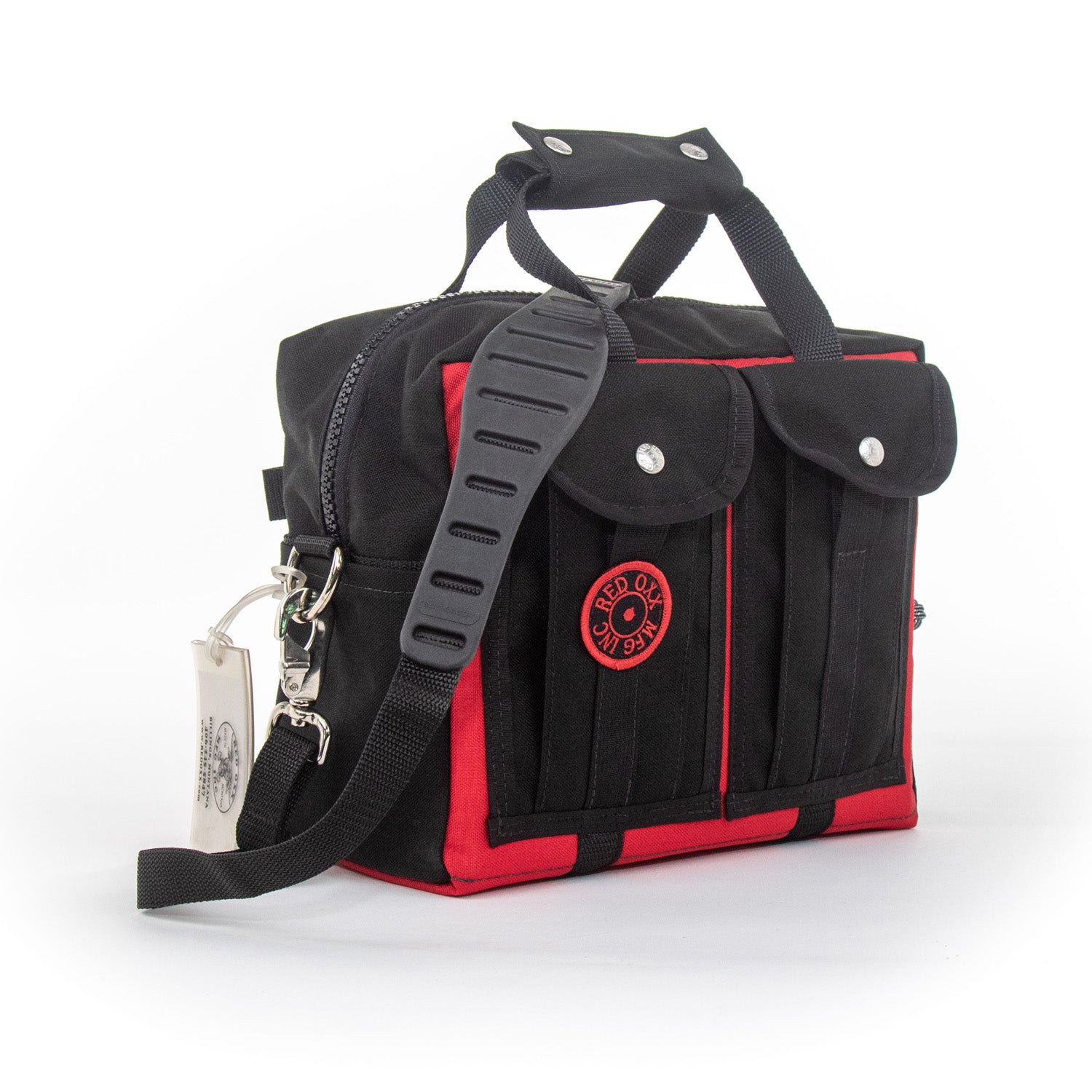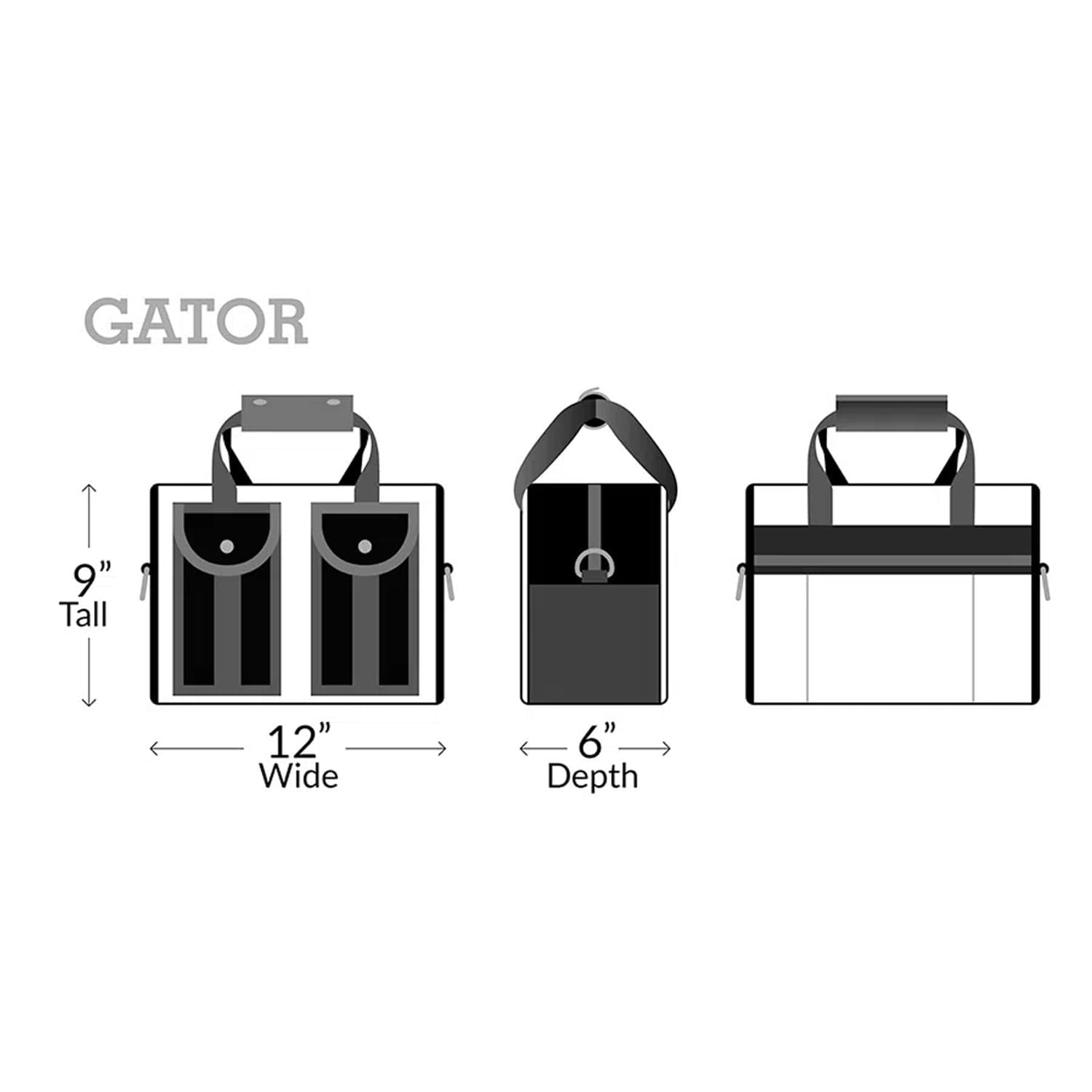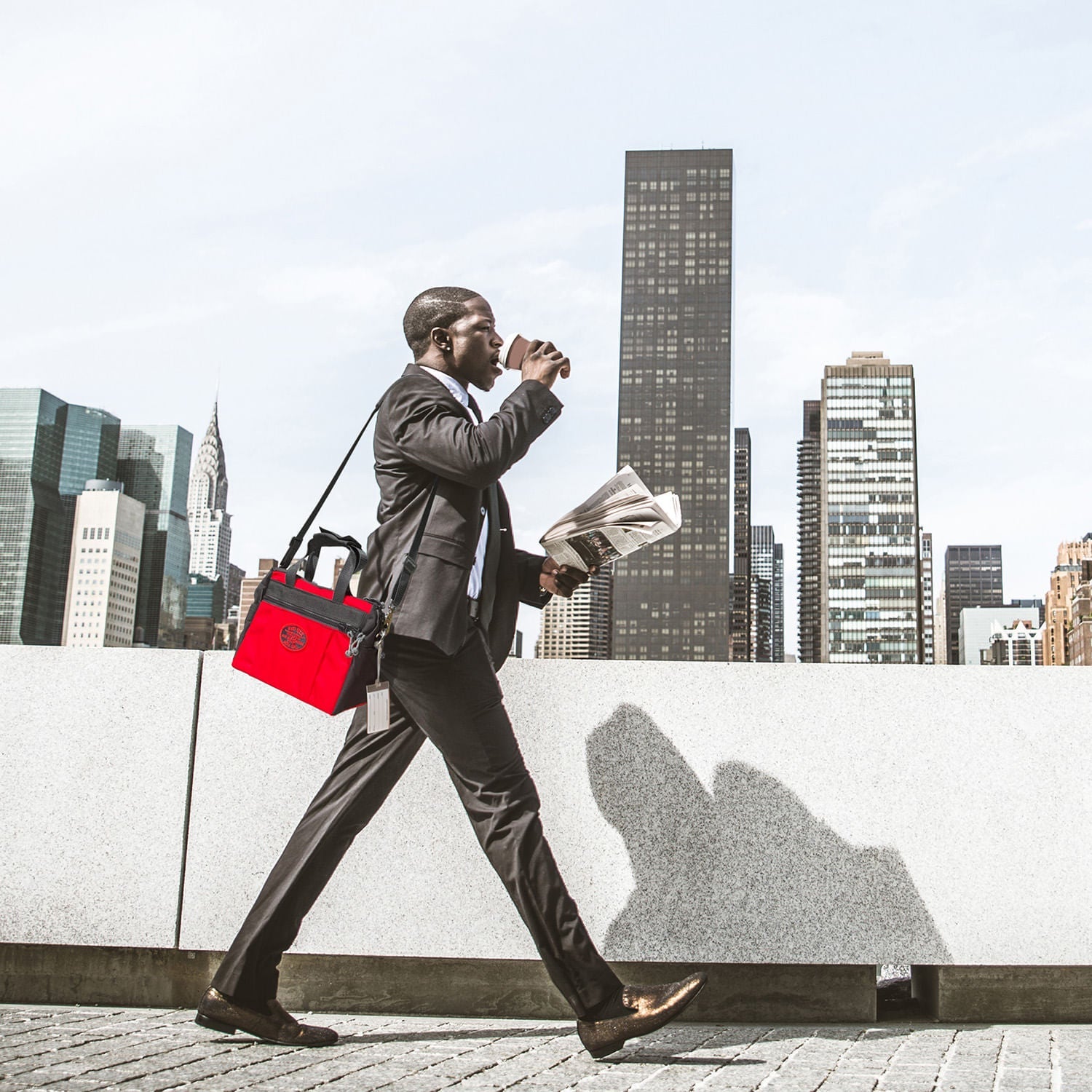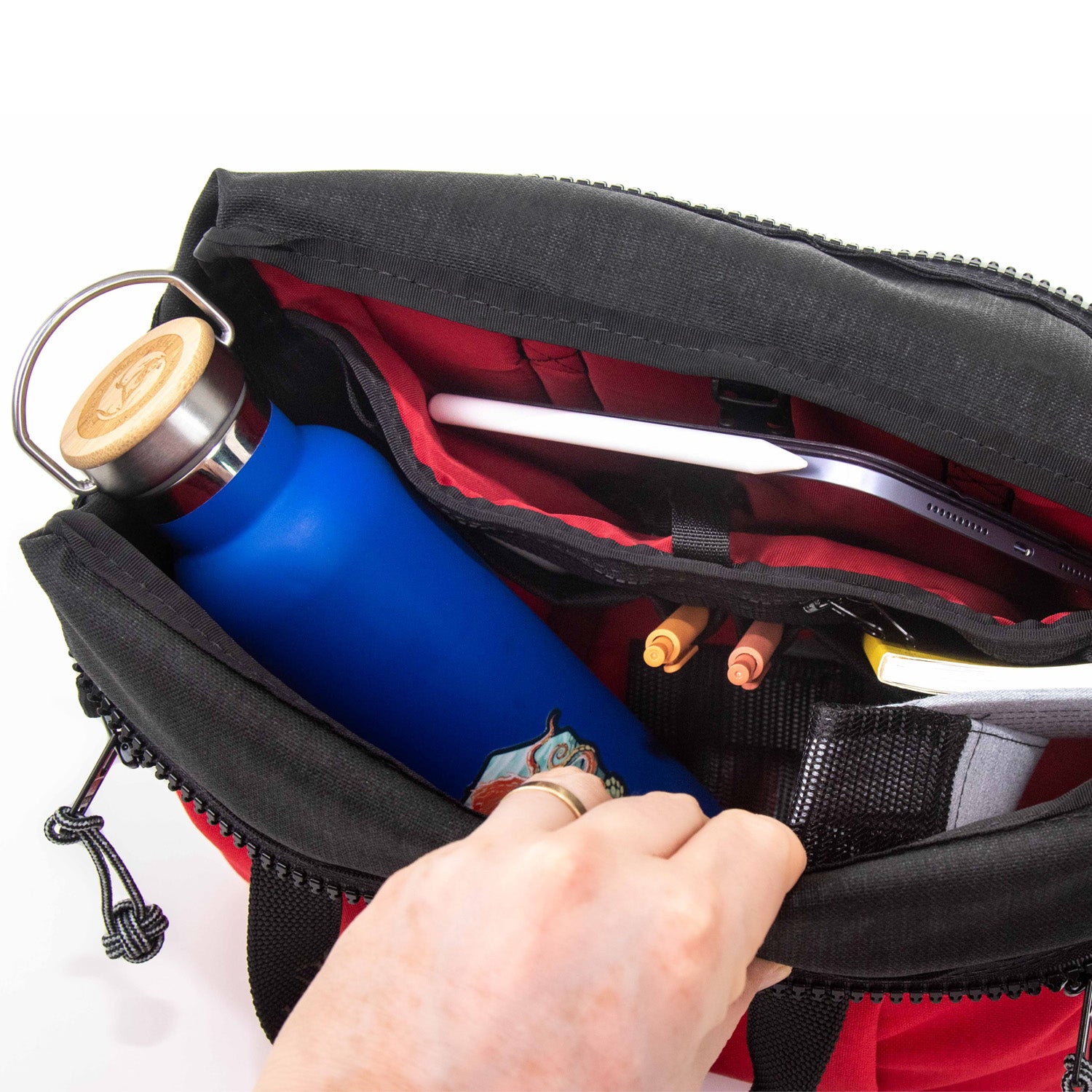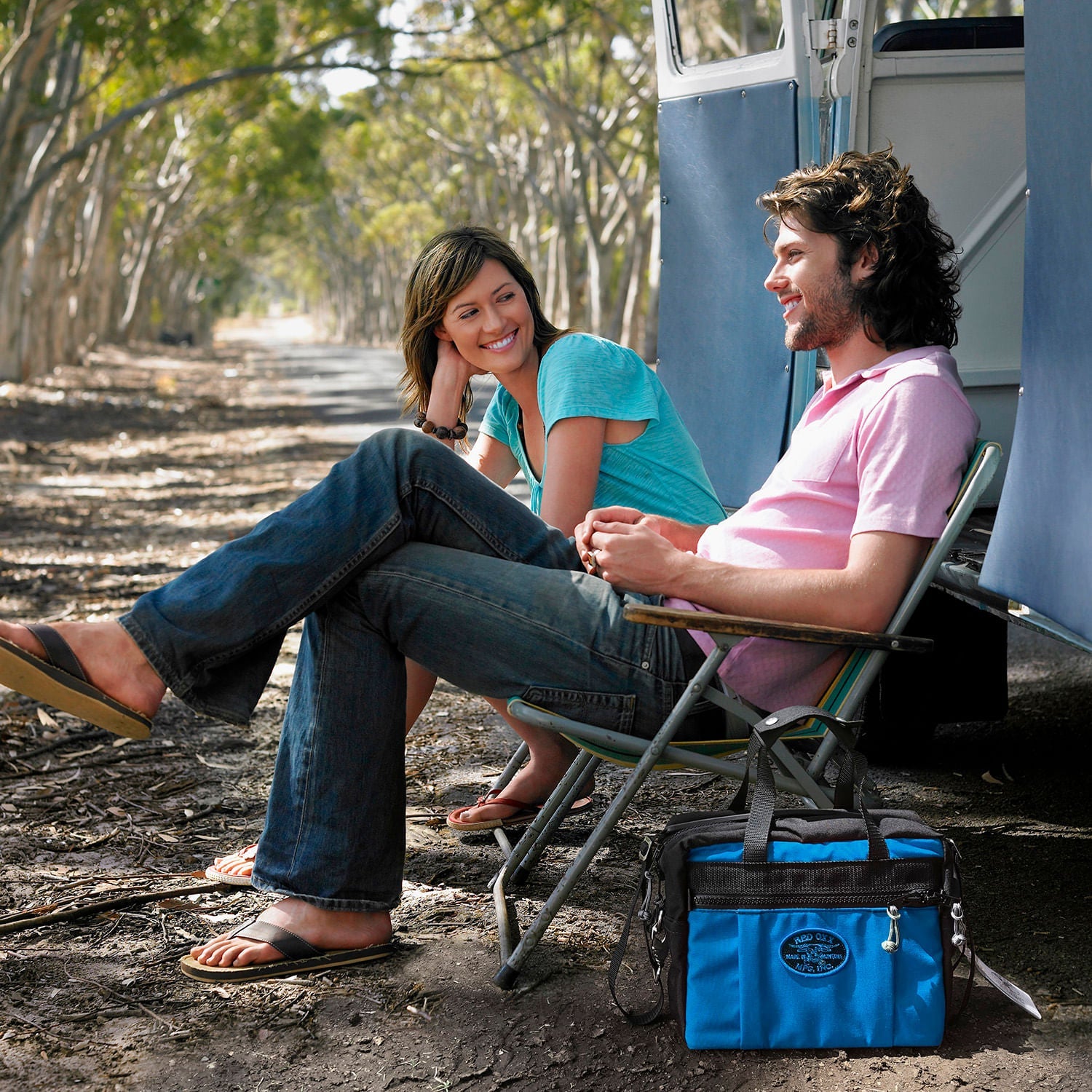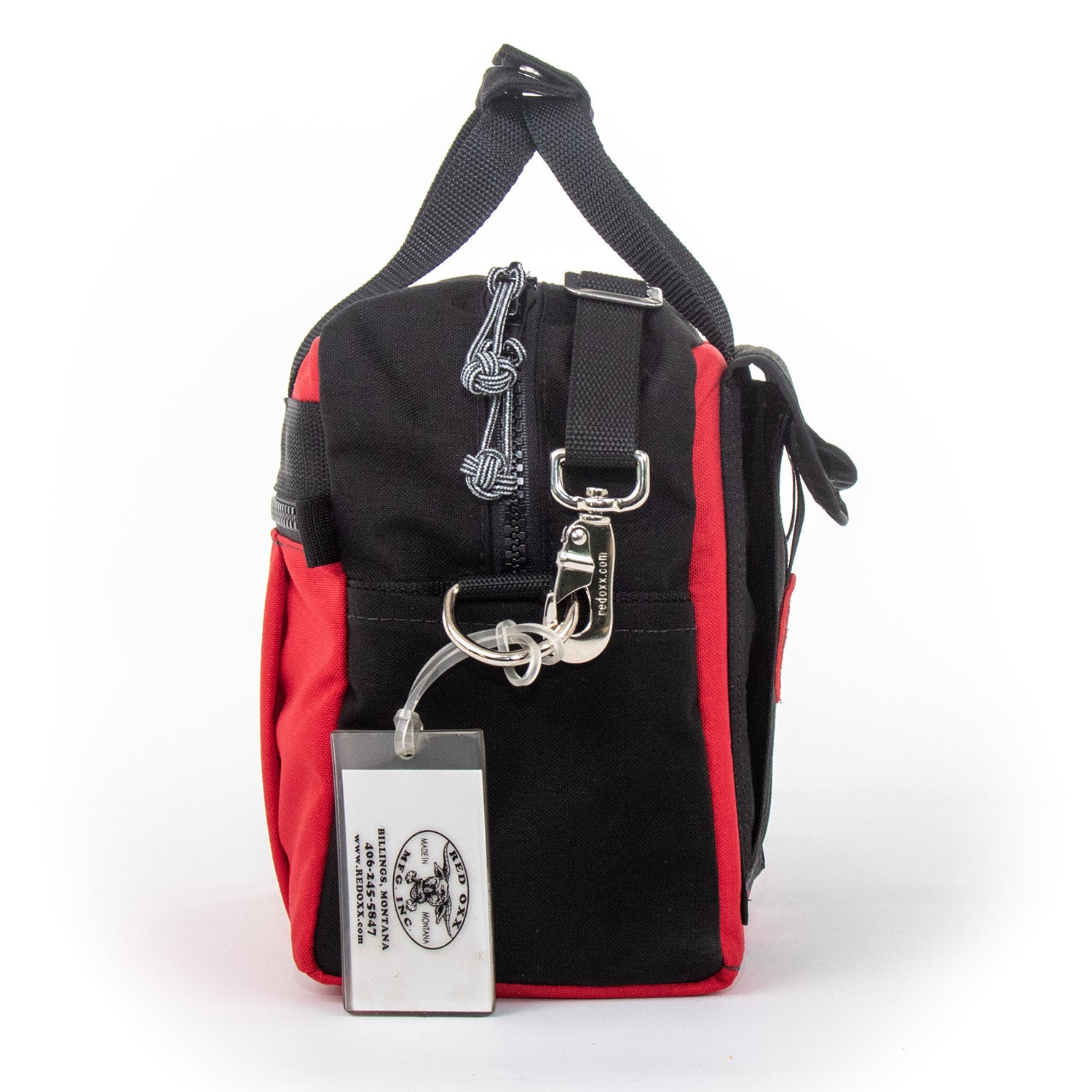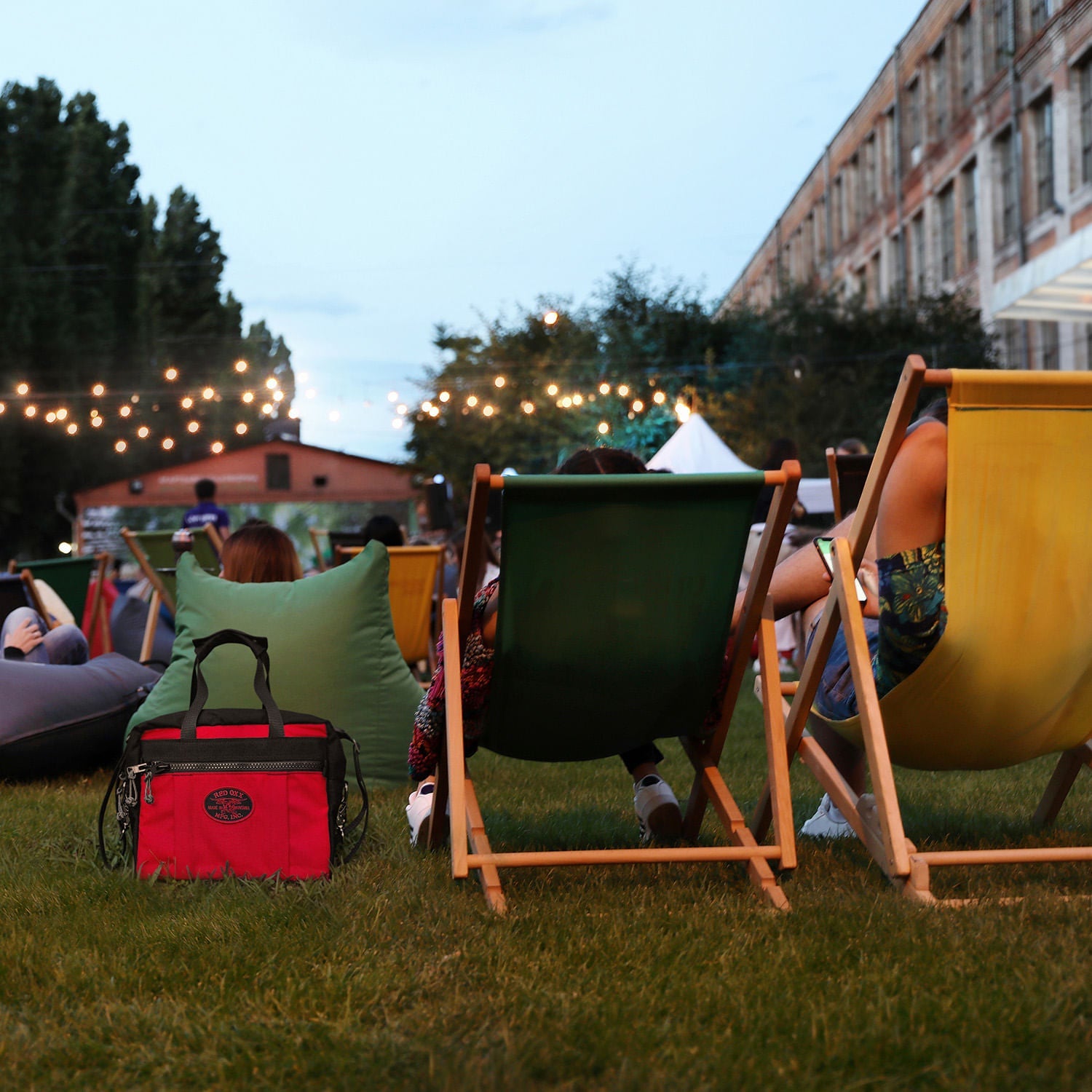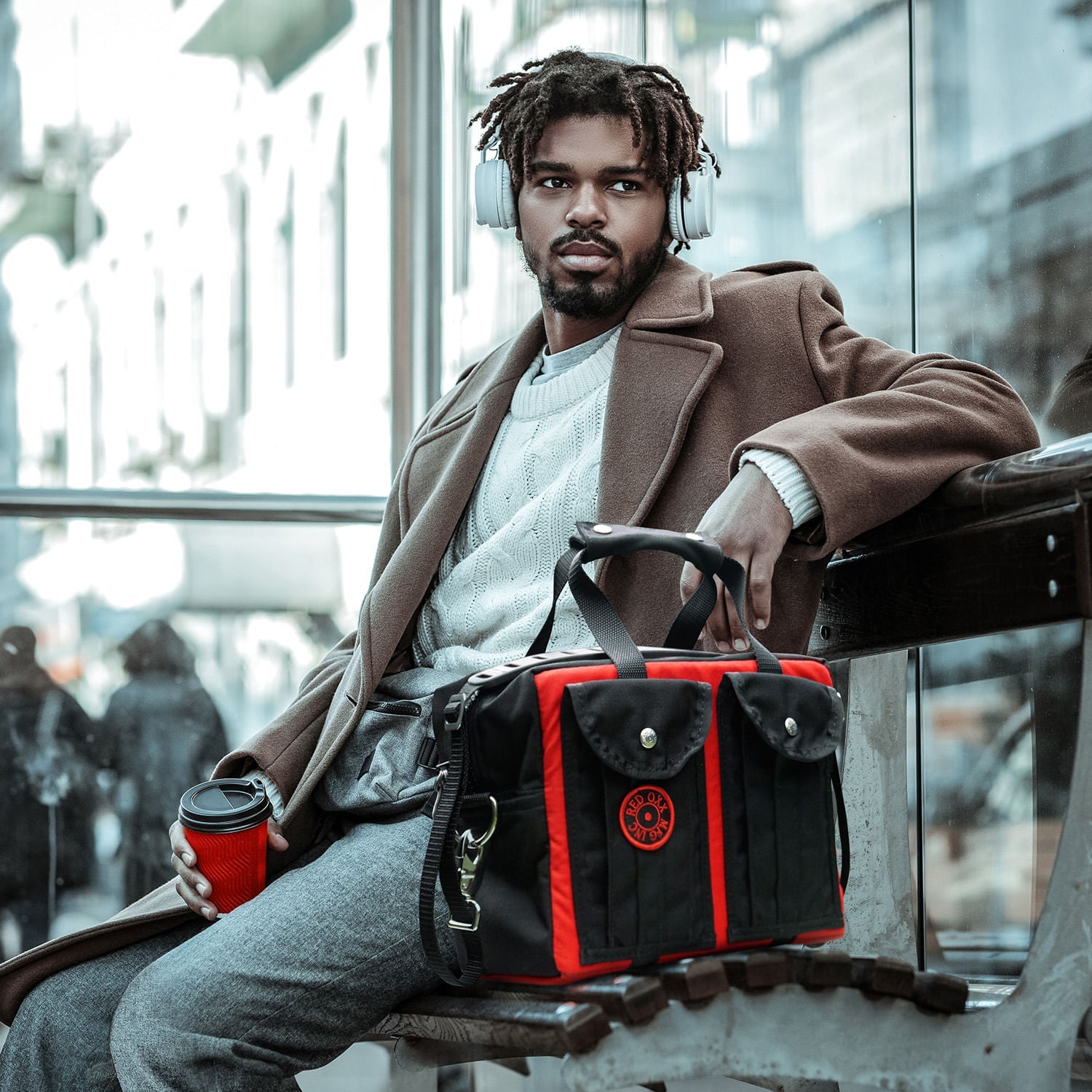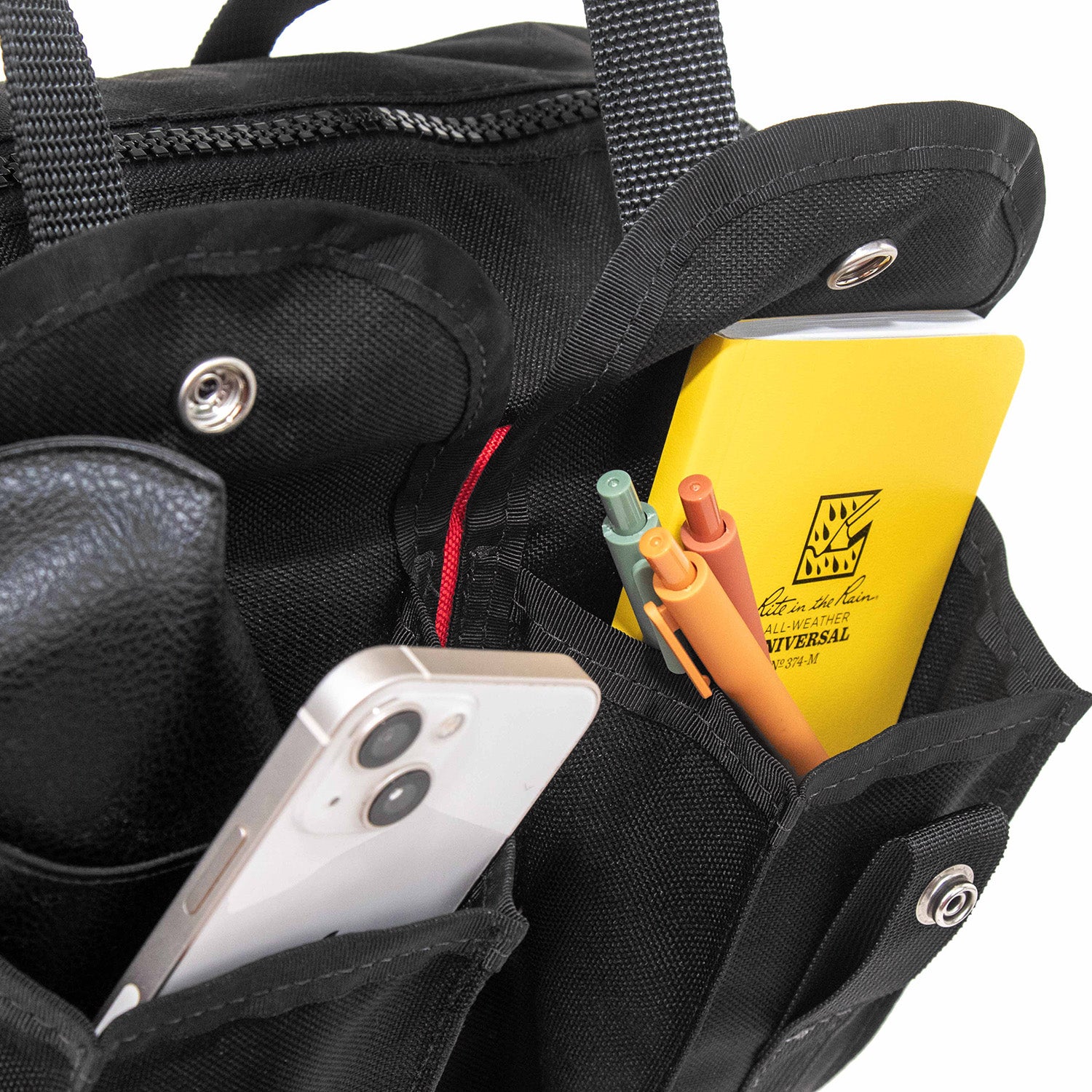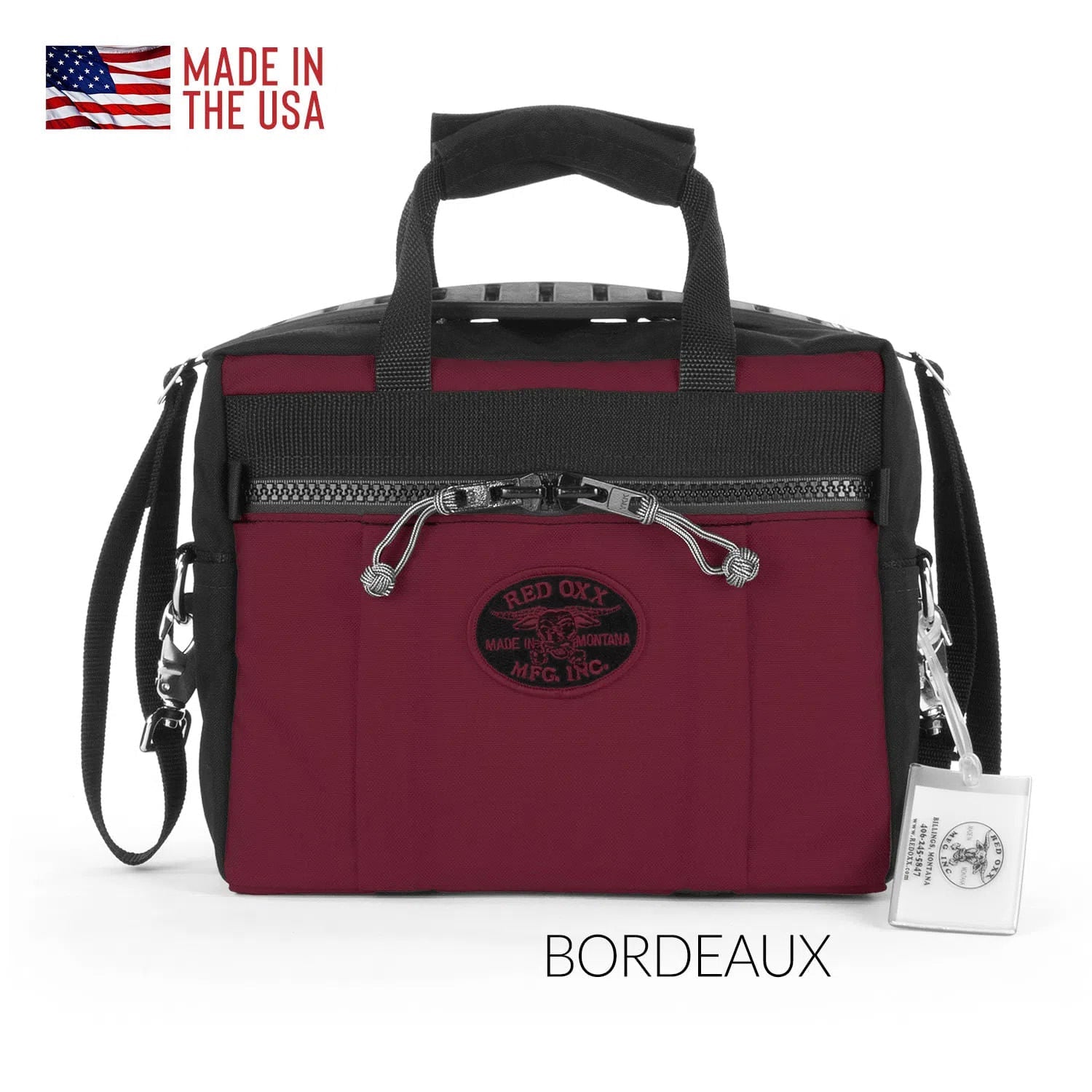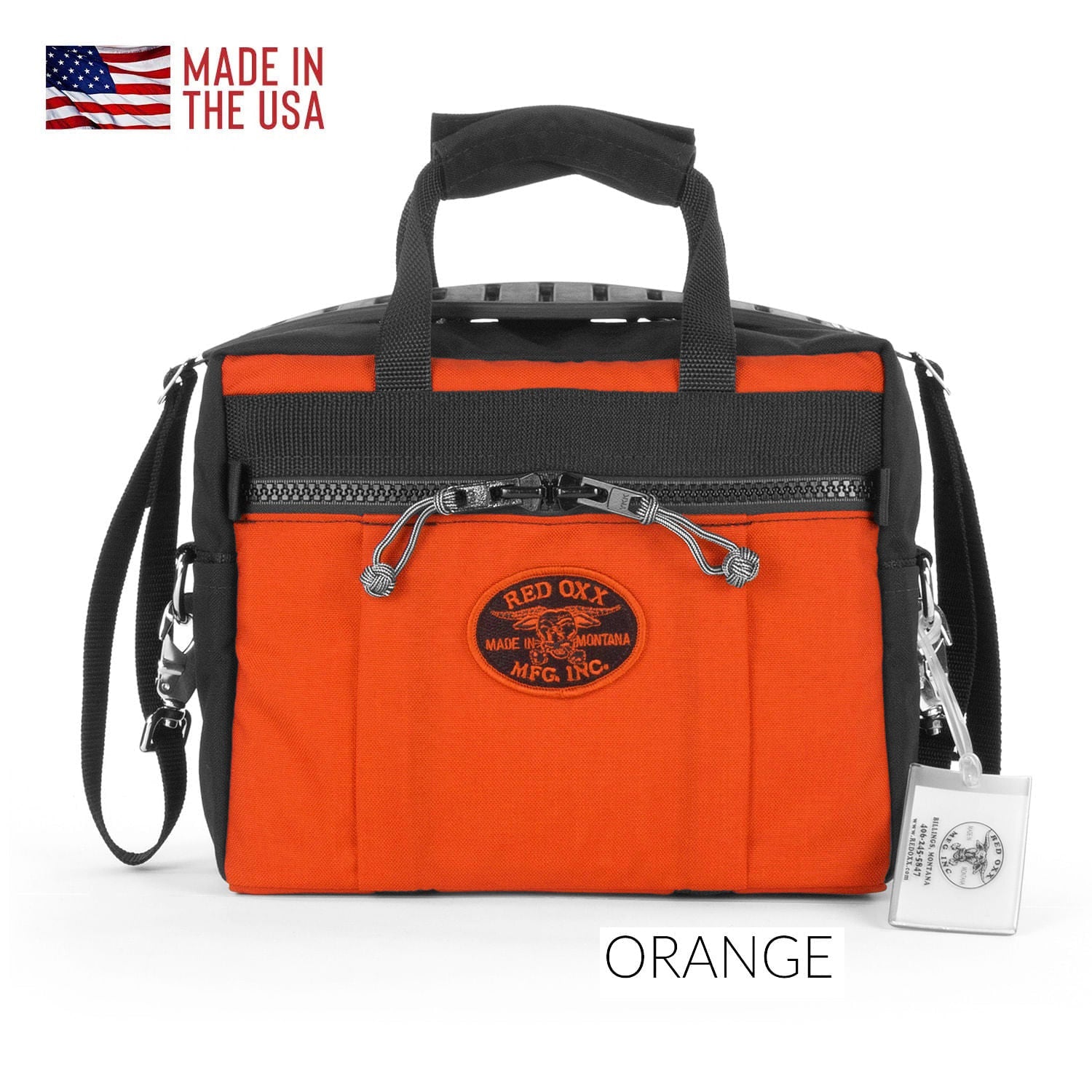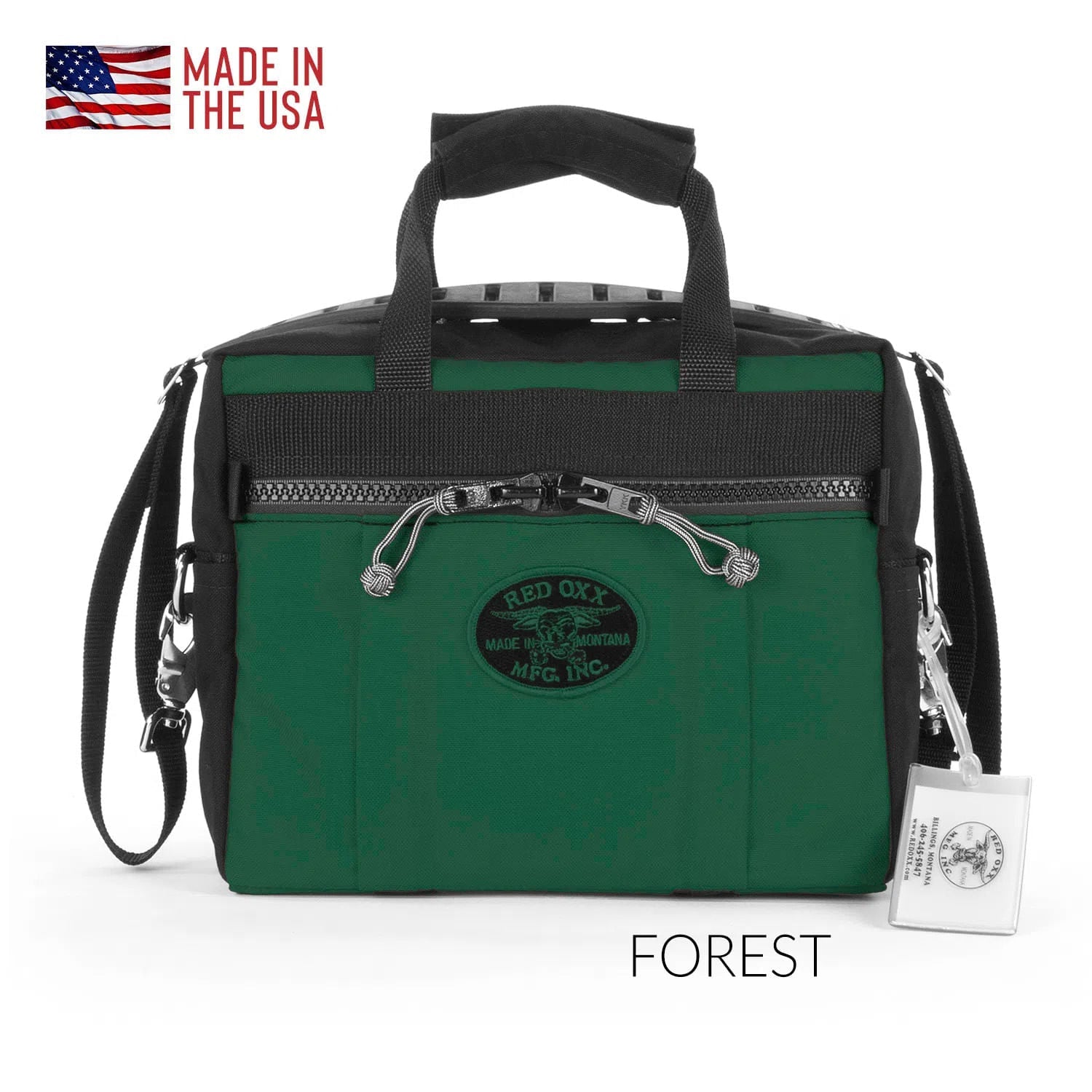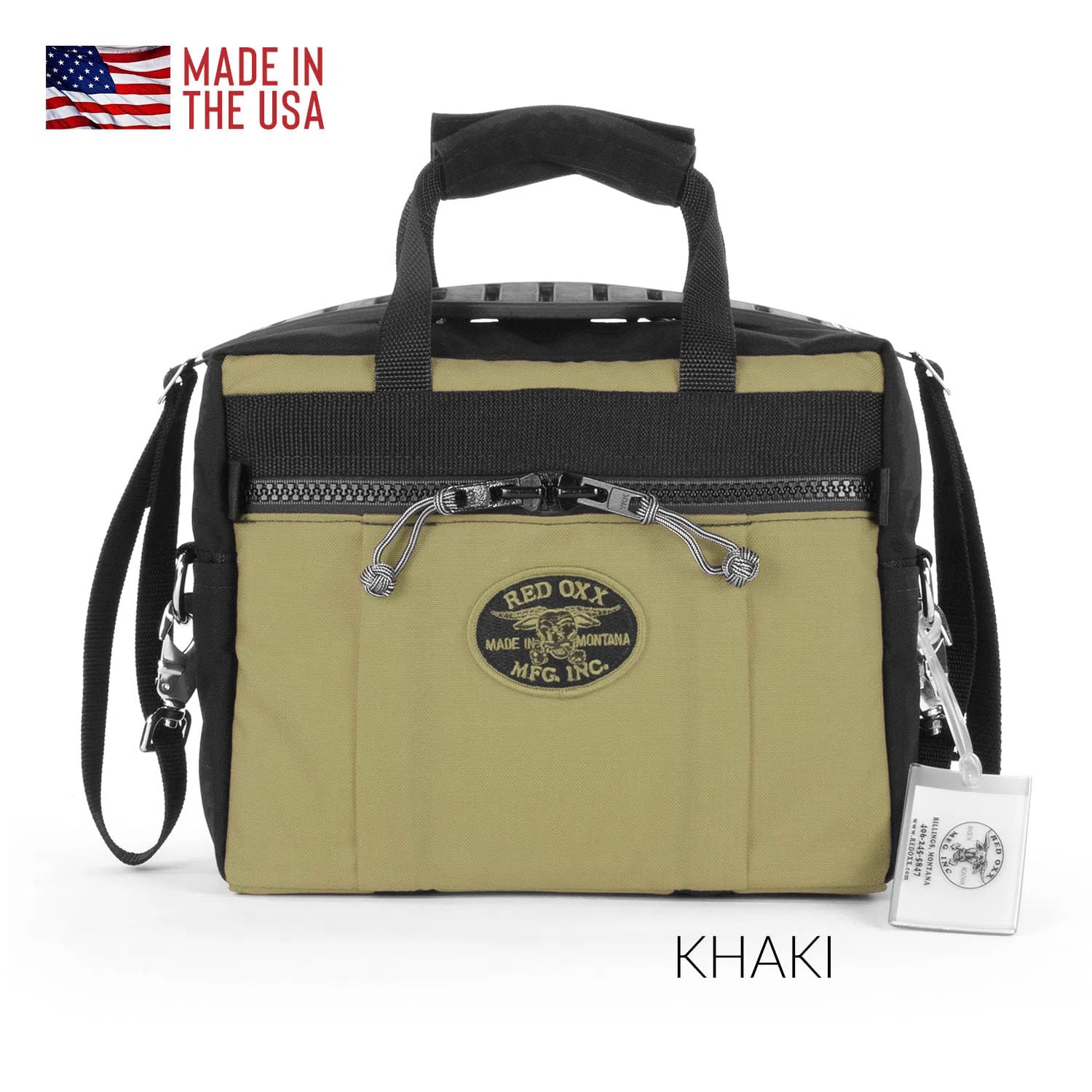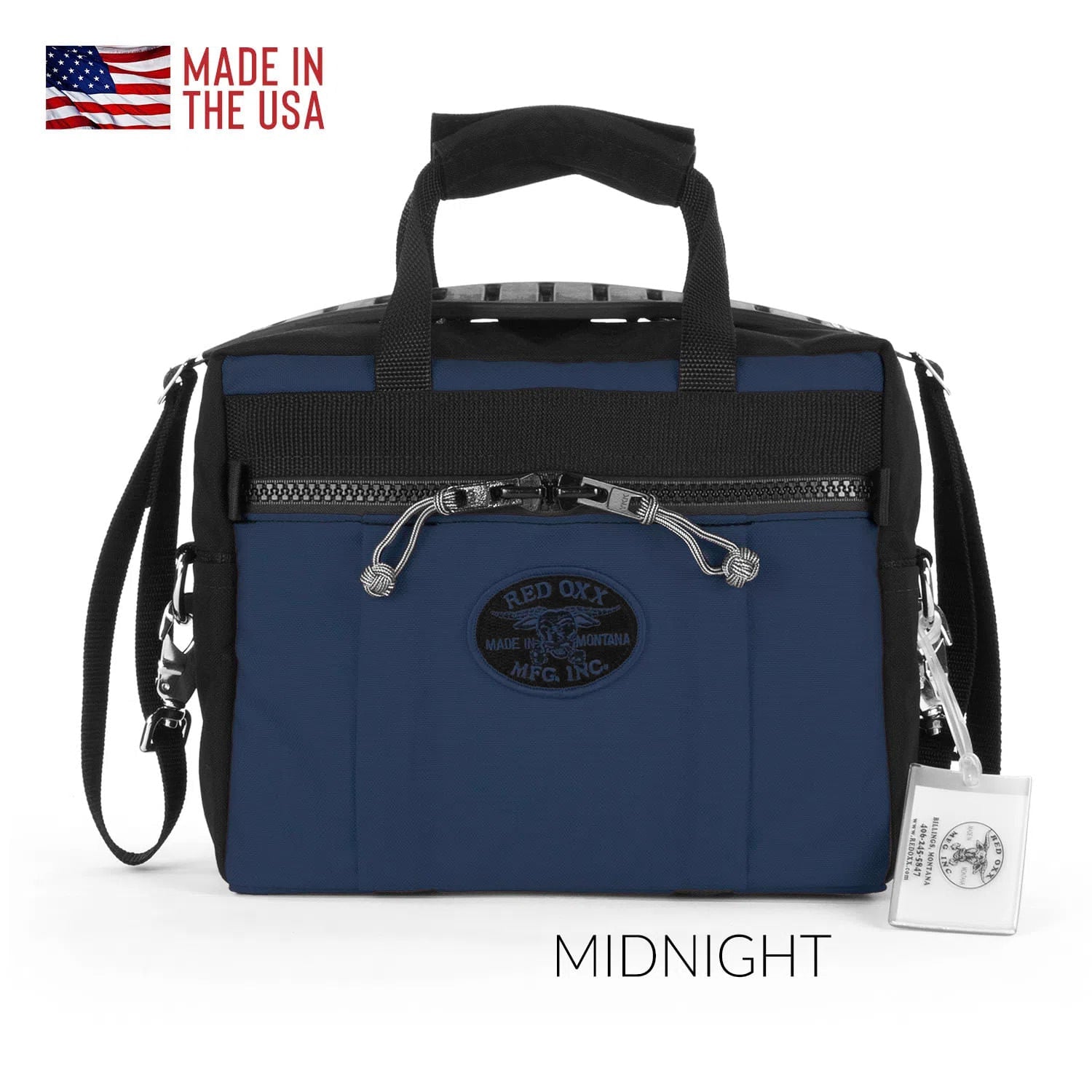 Gator EDC Bag
This Gator loves to ride in the front of the pickup truck. 
The Gator EDC Bag, a lightweight yet durable bag that provides fully padded protection for electronics such as C-PAP machines, cameras, and tablets. Perfect for hobbyists, adventurers, and everyday carry, the ideal companion for your favorite pastimes.


Made in U.S.A. with our "No Bull" Lifetime Warranty
Dimensions:  6"W x 9"H x 12"
Multi-use everyday carry (EDC)

Fully padded protection for C-PAP, Cameras, Tablets, etc

The unassuming diaper bag for dad

Personal Item sizing allows under seat travel

Excellent as a small a Range Bag

DESCRIPTION

You can read up on how others have used this multi-purpose weekend carry-on tote bag, but we're sure you'll think up something new. Just like its hungry animal namesake the Gator, this tough-skinned beauty will swallow up everything you need for travel.

Our Fuzion 4 Pound STD Natural Closed-cell Padding envelopes the bag in the front, bottom, and back, protecting your precious contents from abuse, damage and moisture. Red Oxx Gator: a multi-use, high-mobility, daily-use EDC tote bag designed for people on the go.

POCKETS WITH PURPOSE.
The twin expandable gusseted front pockets help you to keep track of your gadgets like cell phones, iPods, sunglasses, billfold, passport, and more. These stylish pockets feature the one finger snap closure.

You name it, the Gator will eat it.
U.S.A. Dimensions:

12"L x 9"H x 6"D
Capacity: 648 Cubic Inches
Weight: 2.35 Pounds

Metric Dimensions:

30.5cm L x 22.9cm H x 15.2cm D
Capacity: 10.6 Liters

Pocket measurements:

Main compartment: 12"L x 6"W x 9"D
Padded tablet sleeve: 11"L x 8"H
Interior mesh zippered pocket: 11" x 6"
Two interior slip pockets: 5"W x 3"D
Dual exterior gusseted pockets: 4.5"W x 7.5"H x 2.5"D (at top)
Large exterior pleated bellows pocket: 12"W x 7.5"H
Twin end flat slip pockets: 6"H x 6"W

Features:

Weather resistant fabric
Exterior Fabric: 1000 wt urethane coated, Dupont certified CORDURA® Brand Nylon Fabric
Lined with 400 Denier High Density Nylon Pack Cloth
Wrapped in Fuzion 4lb closed-cell foam padding
Padded tablet sleeve with adjustable strap closure and fastex buckle
Internal pockets for organization including 2 pen and pencil slots
Detachable Claw no-slip adjustable shoulder strap included
All external zippers #10 YKK VISLON® self-locking
Double box stitched seams on all stress points
304 welded D-rings, nickel plated
Stainless steel Mil-Spec snaps with Red Oxx logo
Wraparound handclasp with Mil-Spec snaps
Fair trade Monkey Fist Zip Knots on all zippers
Heavy-duty vinyl luggage tag
Includes Cable Lock
Does a water bottle fit in the gator pocket?

The outside end pocket of the Gator can accommodate a water bottle up to 3" in diameter.

It would make my day/year if the gator could hold a surface pro...any chance? All the way from scotland!

From what we gather, the Surface Pro is between 11.3 and 11.5 inches wide and thus should just fit in the padded sleeve of the Gator. It will be snug and if it has a bulky case that may prove to much but the main compartment has a lot more flexibility to accommodate.

what to put in an edc bag

Loading Your Everyday Carry Bag Kit

Since we use a lot of our bags in the everyday carry capacity, it's reasonable to assume that many items in our Travel Essentials category can be used to outfit your EDC Kit. Frankly, you'd be right.

Now load up your everyday carry bag with all these essential kit items and you'll all be set to go and keep right on going.

what is a edc bag?

In the bag industry the acronymEDC meaning is Every Day Carry. A subset of tactical survivalists coined the term to label all the everyday carry essentials they haul around in their pockets or on their person. These are everyday carry items they have with them to survive an apocalypse.

DefiningEDC as a travel categorymeans these bags are designed for Every Day Carry. You can pack your everyday carry essentials in these bags and be confident they'll hold all your gadgets and carry kit with ease.

You can put together your everyday carry items list and find the right bag to match your needs. Popular Red Oxx EDC bag options include the long livedGator, the recentMaximum Utility Travel Tote&Portable Utility Pack,any Tote, fromMini, toMezzo, toMarket, theHound shoulder carry bag, and of course, the ultimate EDC Bag, the venerable fanny pack maxed - theBooty Boss Waist Pack. Red Oxx EDC urban bags will safely hold all your gear and won't break when you need them the most

Will my paper notepad work files fit inside?

If you want a business briefcase that will hold your files and a laptop, look into our Laptop Briefcases

Will a Gator meet the airline's personal item standards?

Yes, and you can fit the bag under the seat, too.

Will my laptop fit in the middle compartment?

Most netbooks, iPads, Tablets and "mini" laptops will fit with room to spare, but probably not a full size laptop (17" plus).

Can the Gator double as an SLR camera bag?

Yes, the Gator makes for a perfect SLR camera bag due to it's generous, yet practical size, its full wrap around padding and handy pockets.

What are the differences between the Gator and the Red Oxx Metro and / or CPA?

The Metro and CPA are specifically designed to be laptop business briefcases, whereas the Gator is more of a general multipurpose, multi-use everyday carry bag.

Will the iPad, iPad II or most other Tablets fit inside?

Yes, the Gator makes an ideal Tablet bag. Tablets will tuck nicely into the interior flat panel pocket and are protected by the bag's padding.

Will the Gator compact carry-on fit into the Air Boss central compartment?

We don't recommend inserting the Gator into the Air Boss. The results would be too bulky.

Are there any interior pockets?

It has one flat panel pocket with pouches for smaller items and writing instruments.

Can I fit my C-pap machine inside?

The Gator is an ideal C-pap bag. Both Red Oxx President Perry and Christian in CS both use their Gators to store and carry their C-pap machines.

Will the Gator make a good bug-out bag?

Absolutely, in fact our Minister of Information raved about using a Gator to carry ammunition, gas masks, pistols, first aid gear, etc, in his in-depth article about Best Bug Out Bag Options. Because our bags are reliable and dependable, they make superb options when the s**t hits the fan.

My zipper broke. The teeth have separated. Do I send it in for warranty repair?

No need for warranty repair, try and fix it yourself. Check out this video where CEO Jim Markel shows how easy it is to do it yourself.

Can you ship USPS?

Yes, Red Oxx will ship USPS upon request. Simply state, "Please ship USPS" in the cart comments during checkout and we will adjust your billing accordingly.
This product has no reviews yet.
This product has no reviews yet.
This product has no reviews yet.