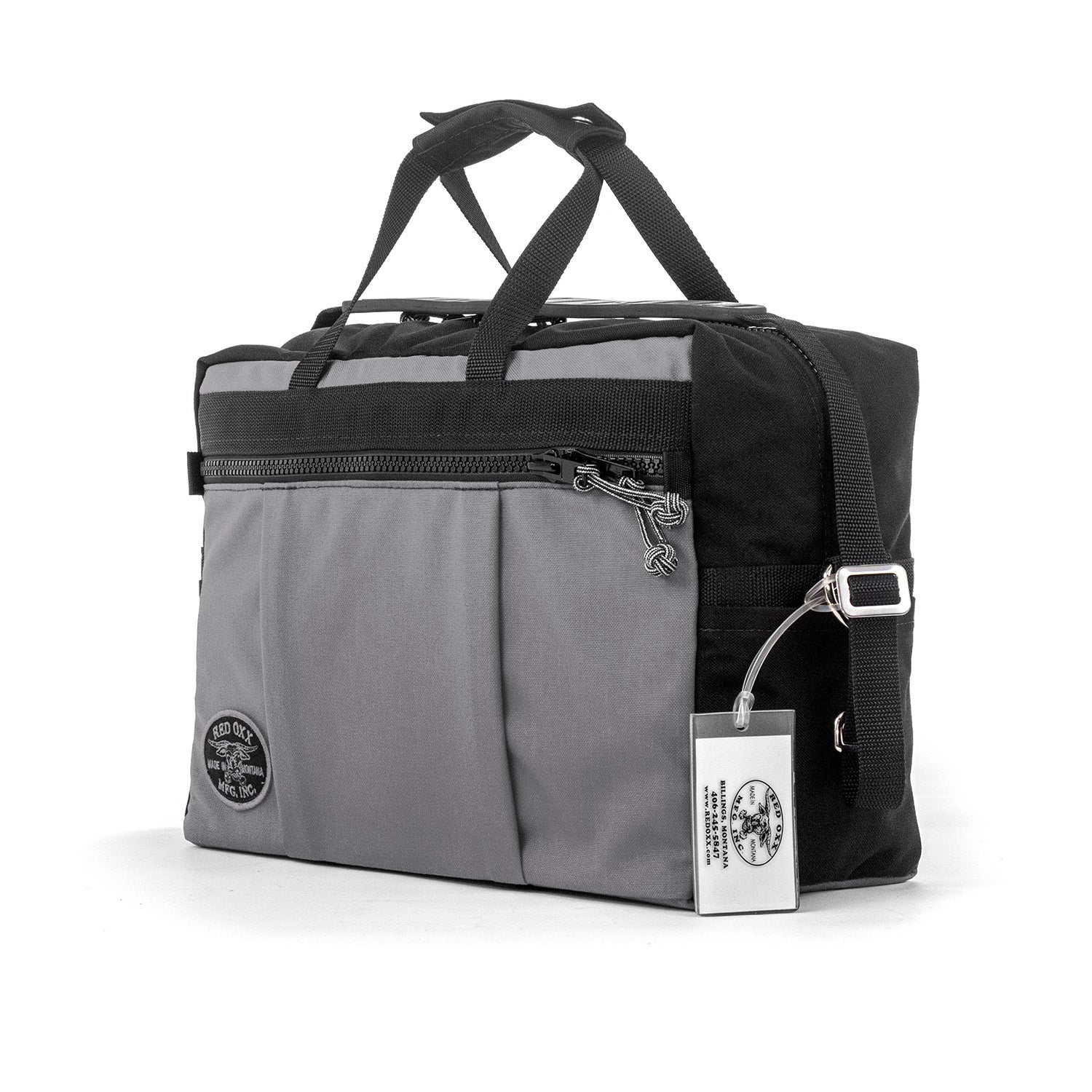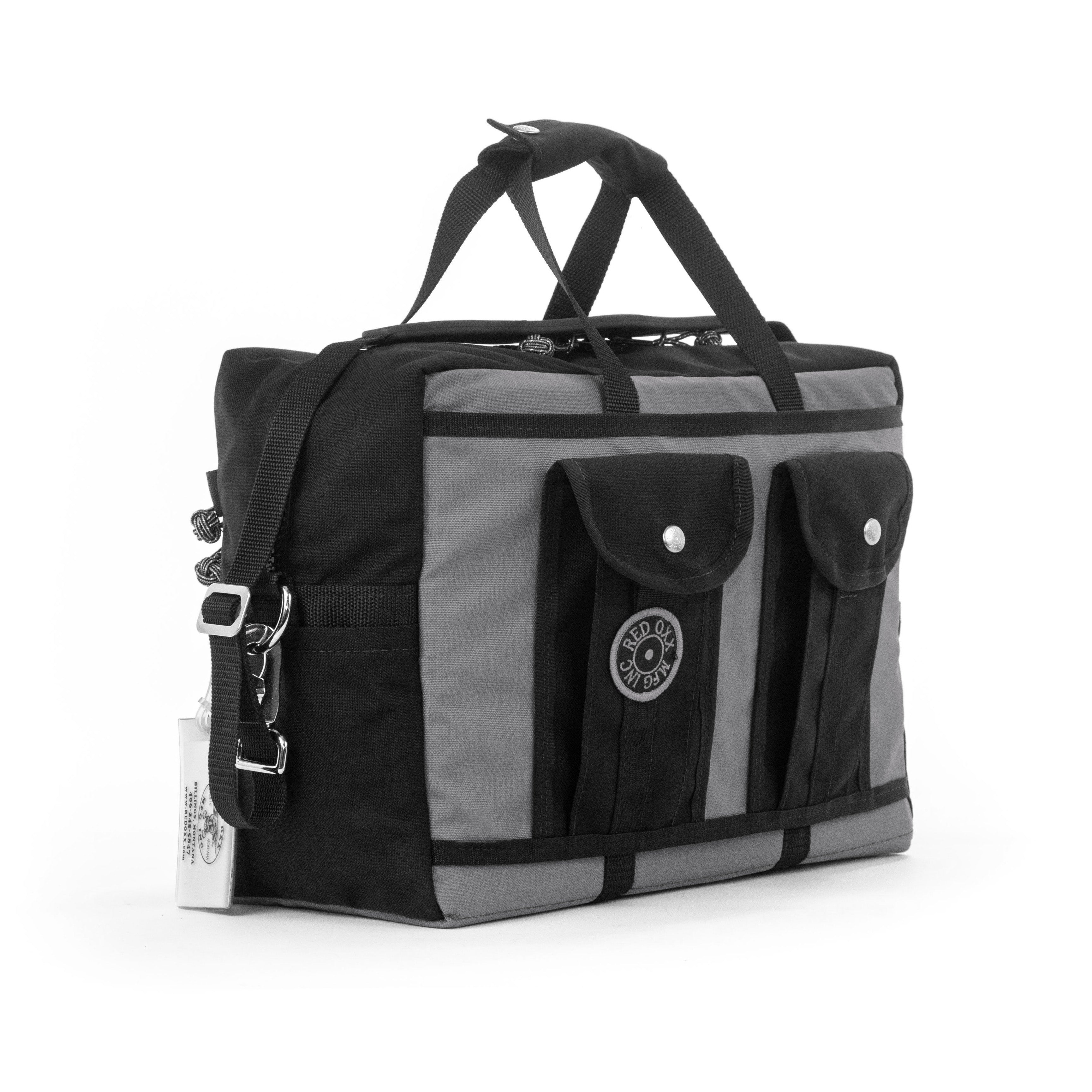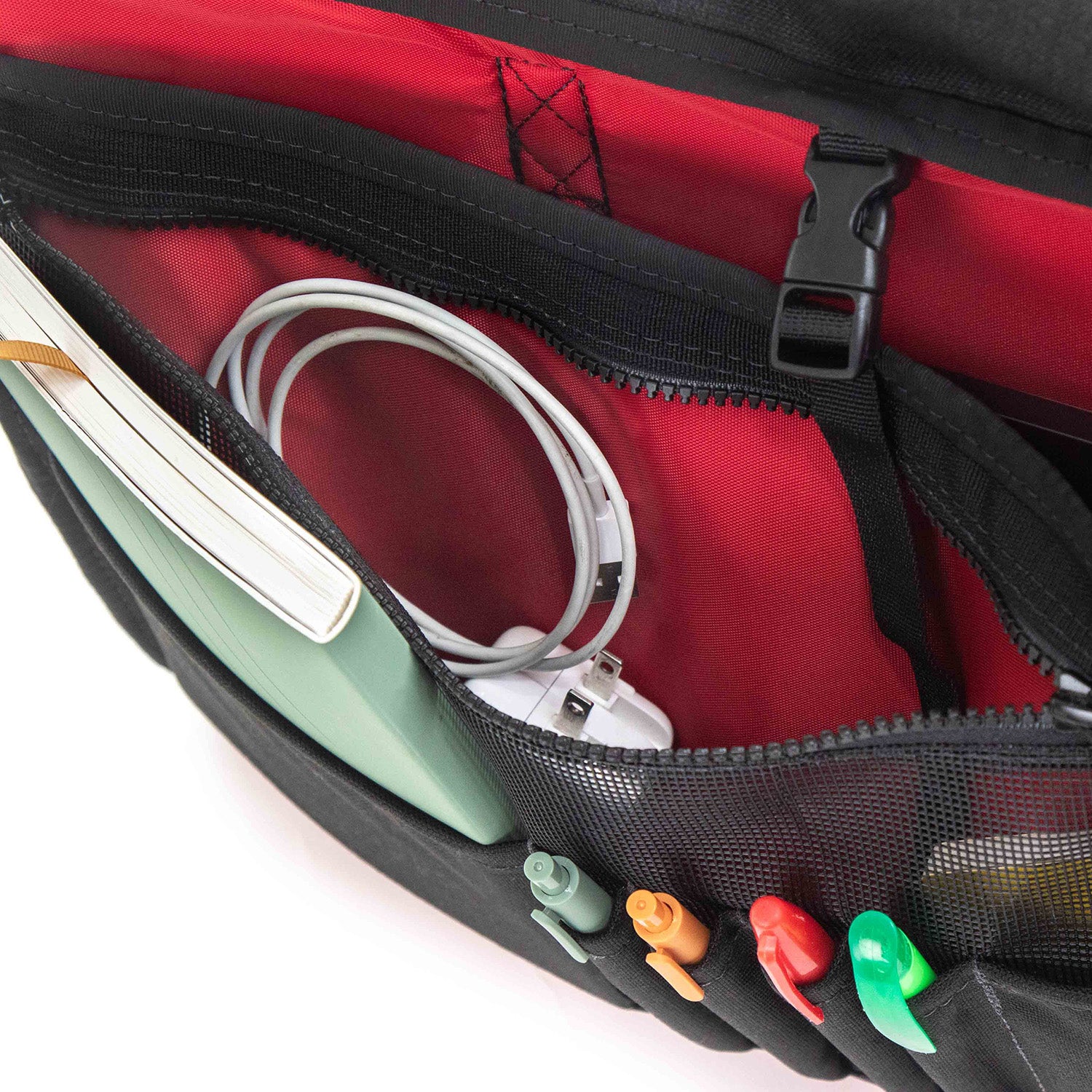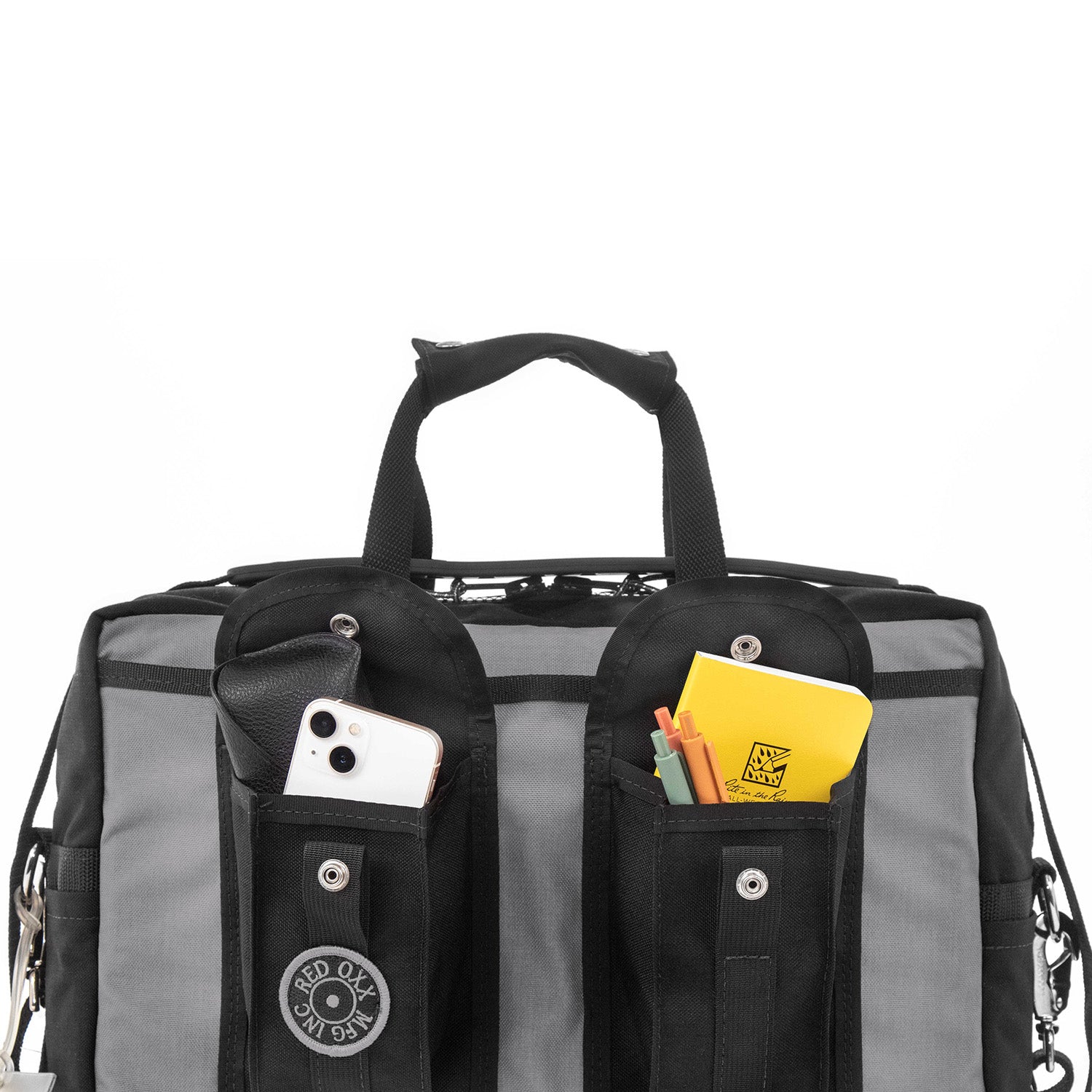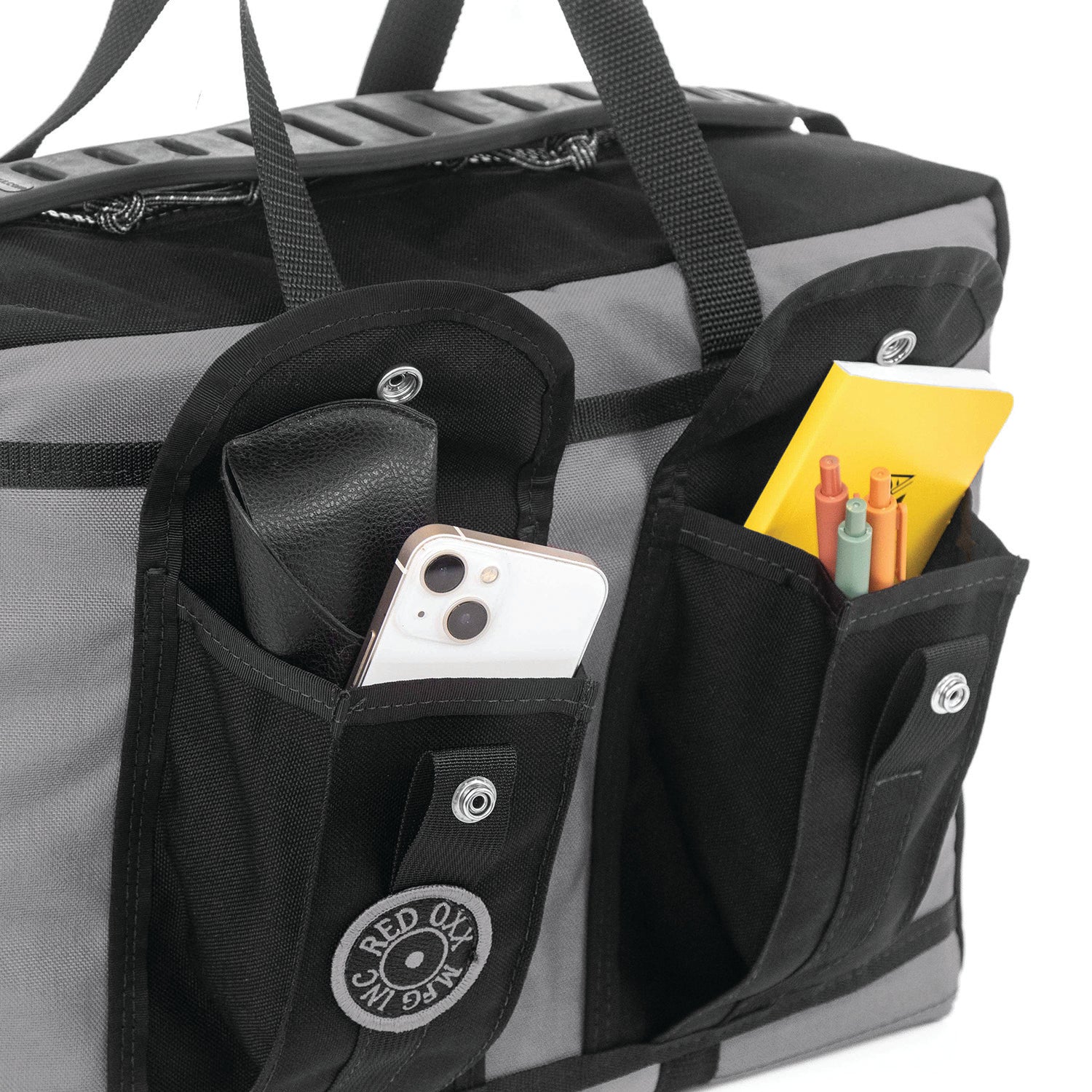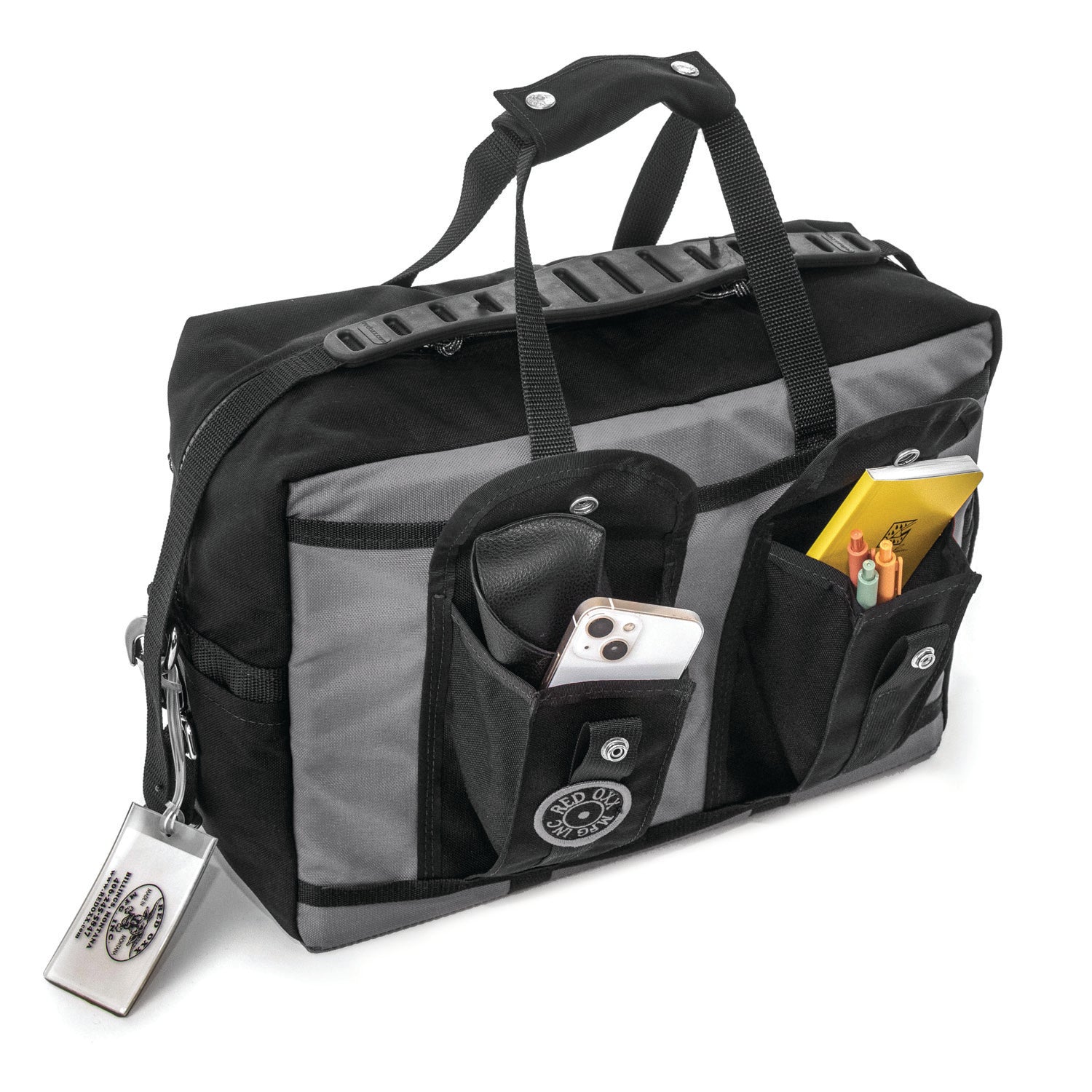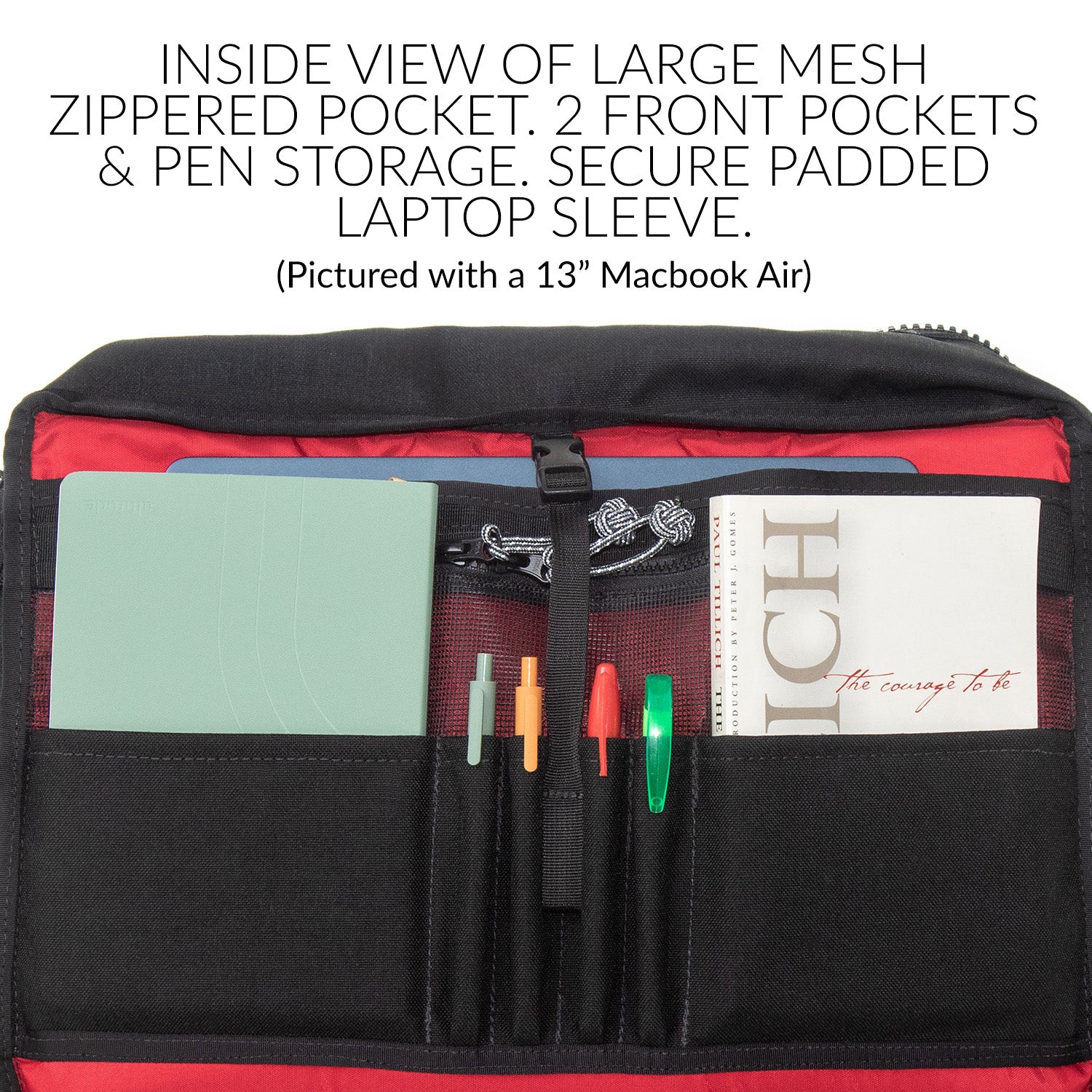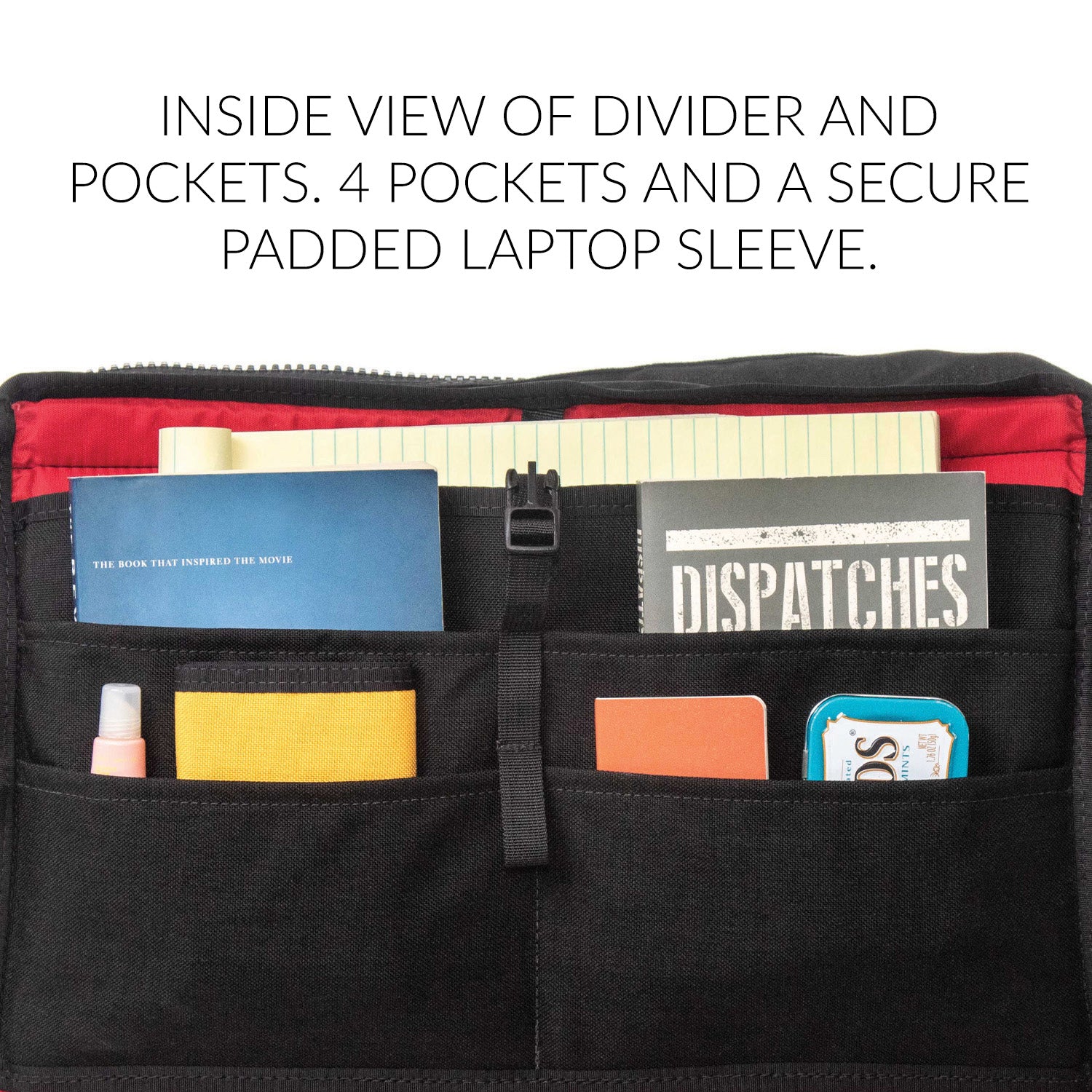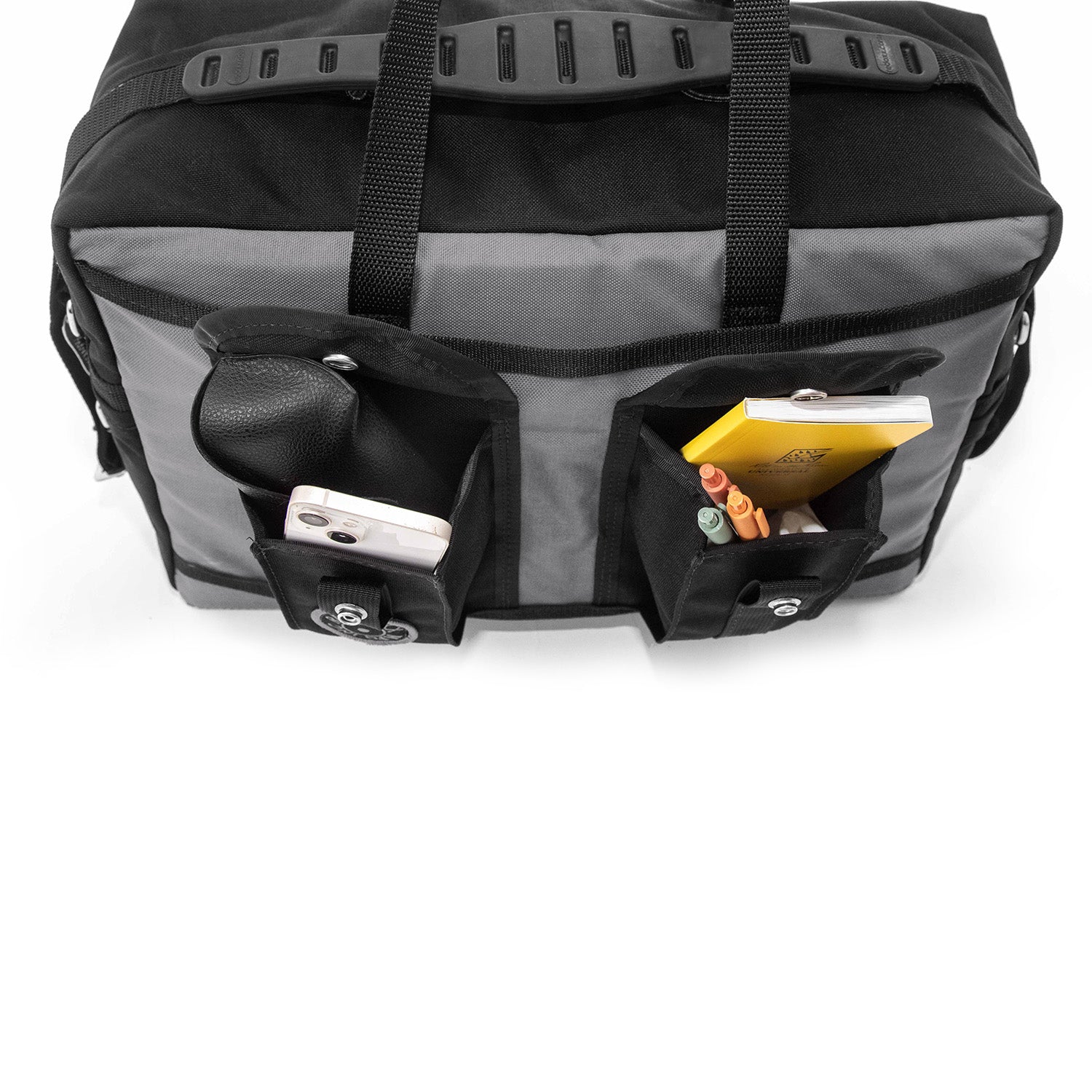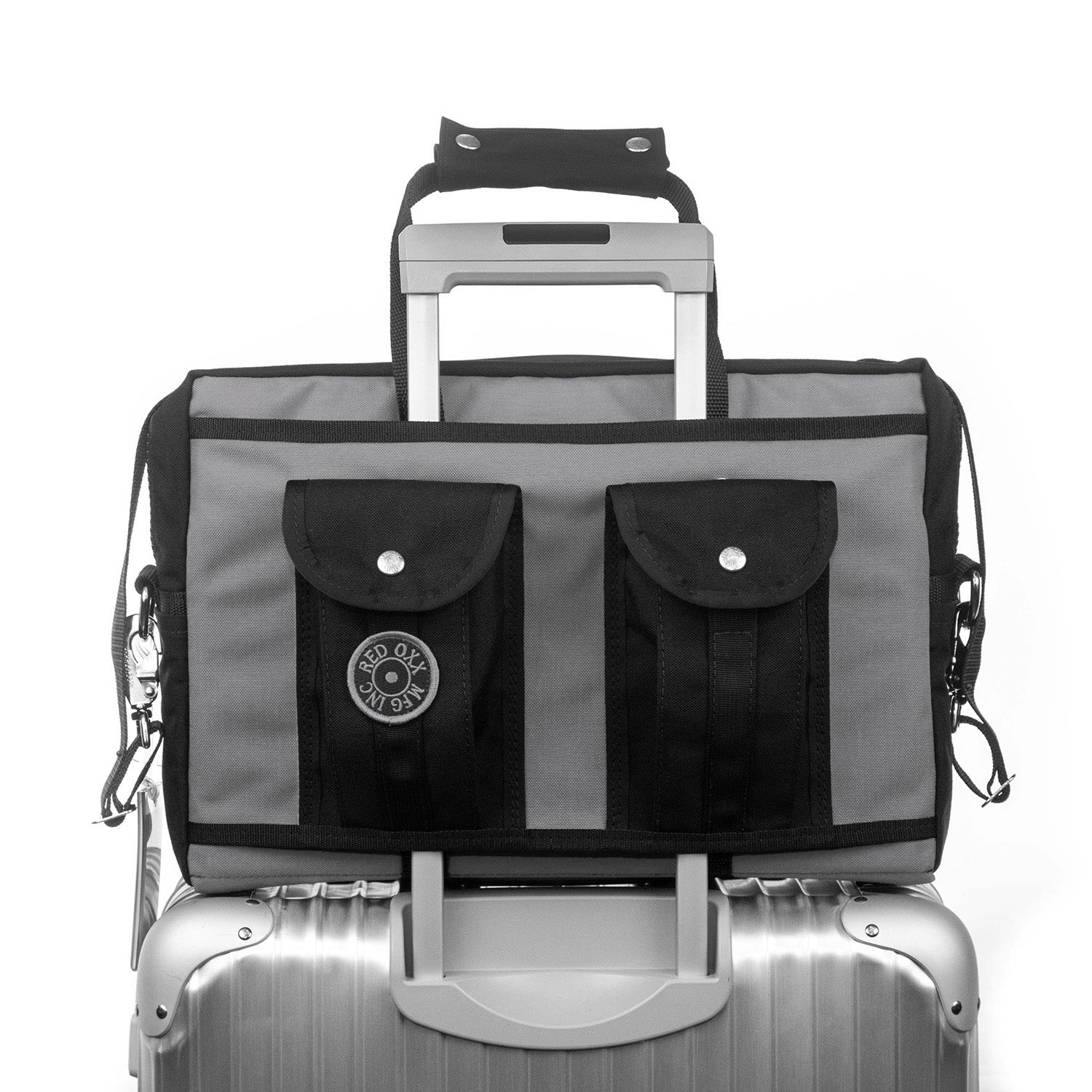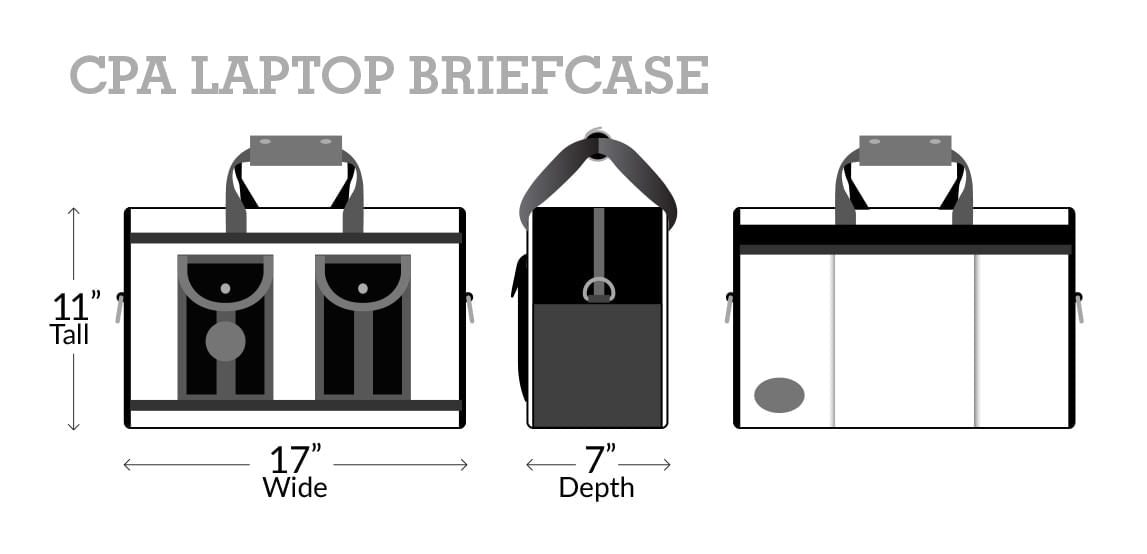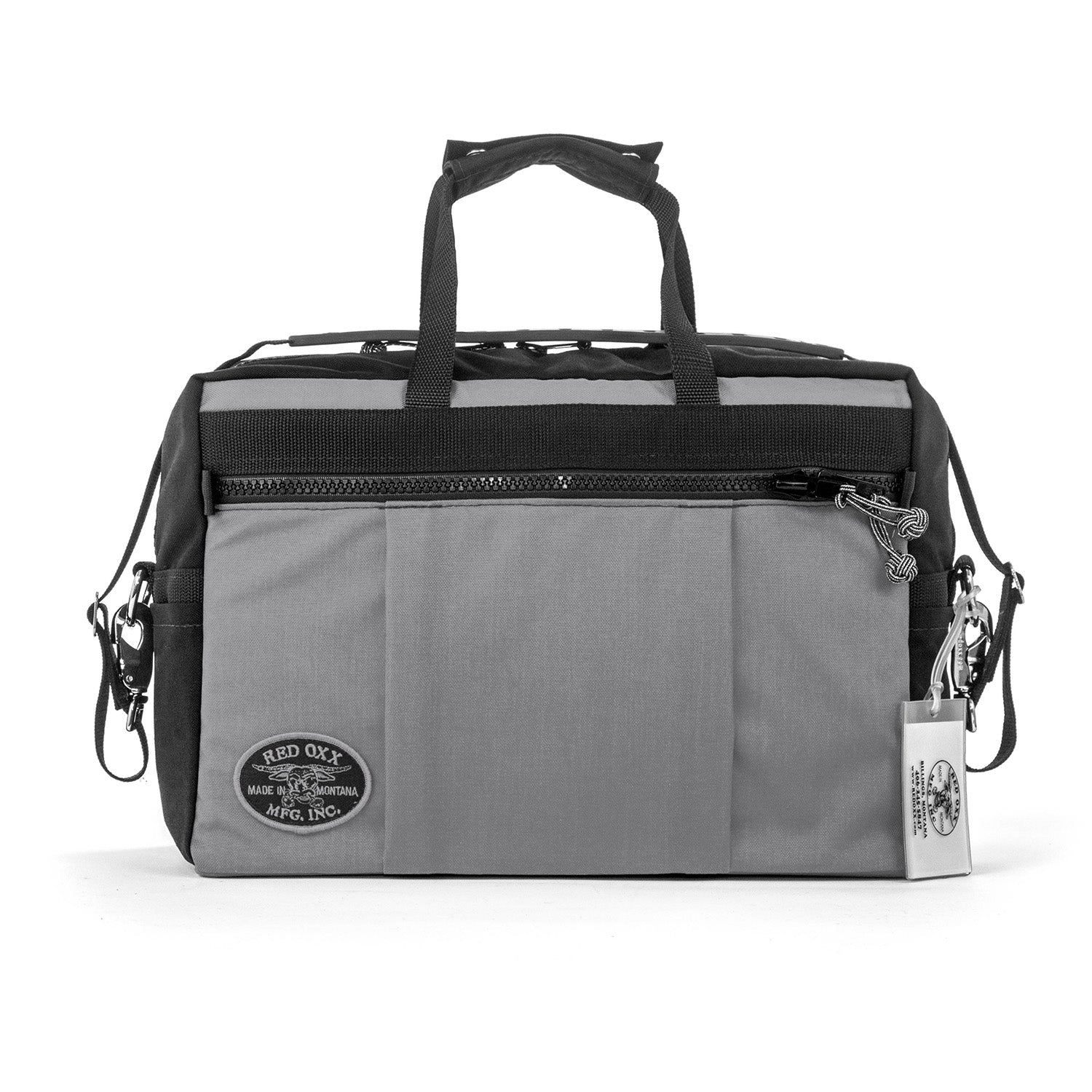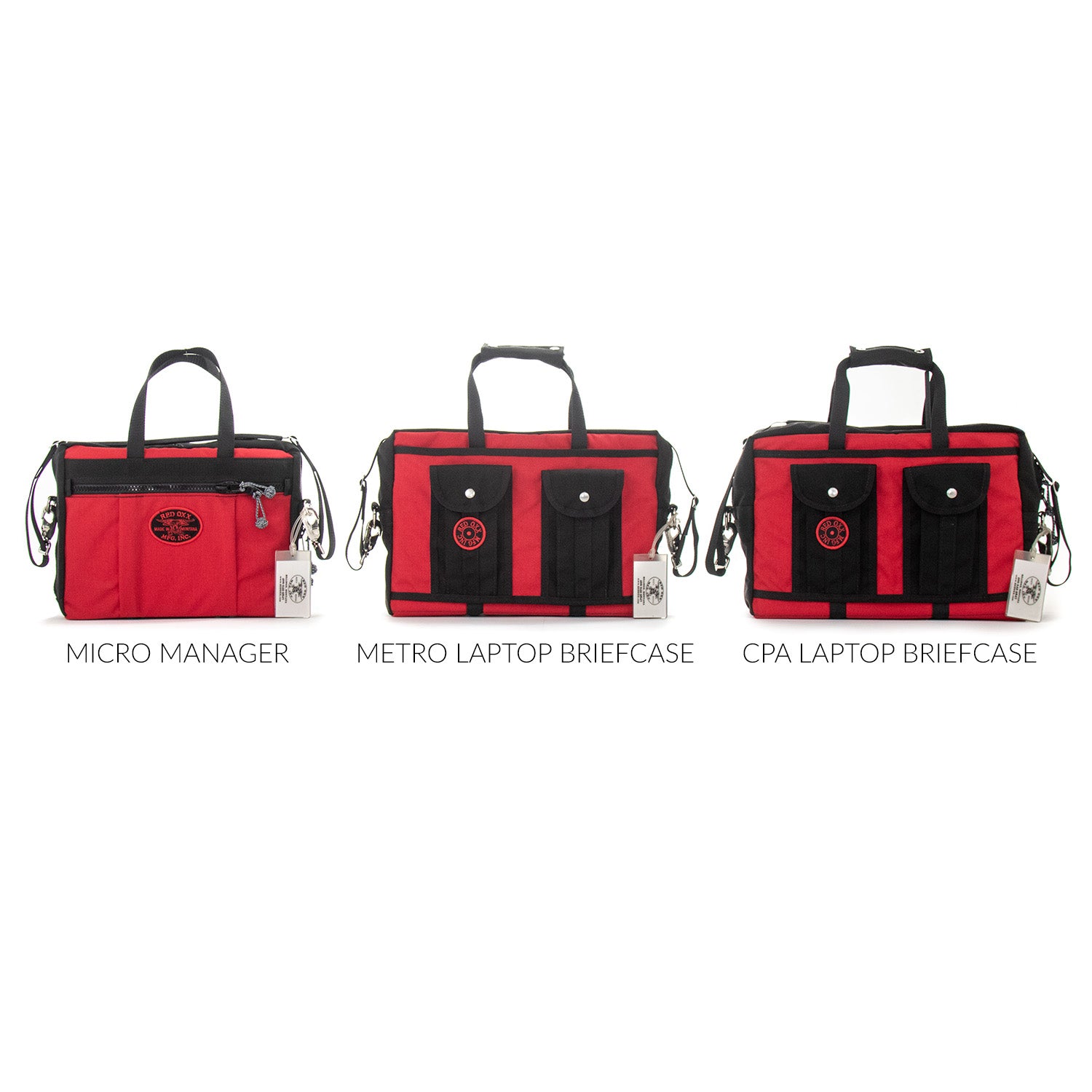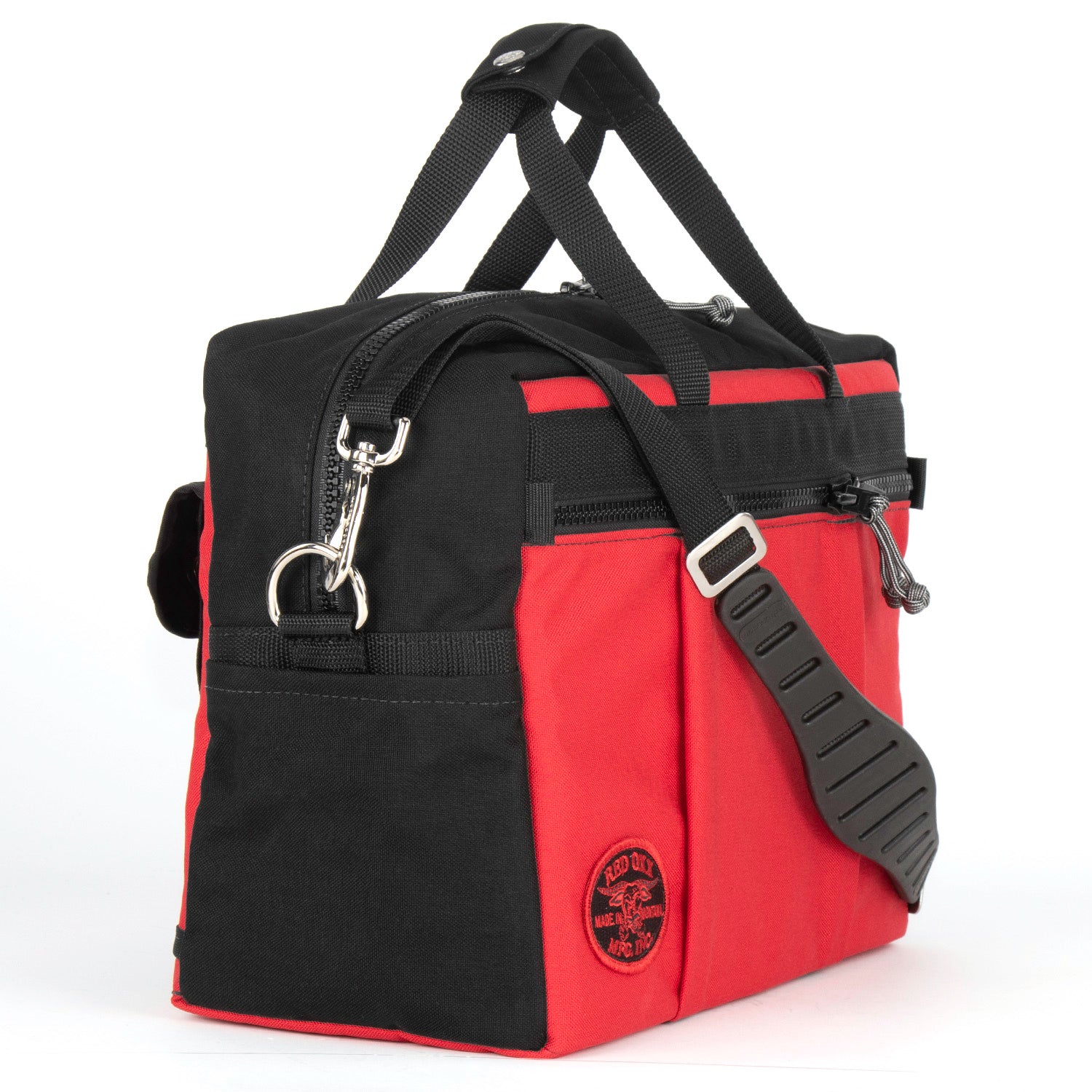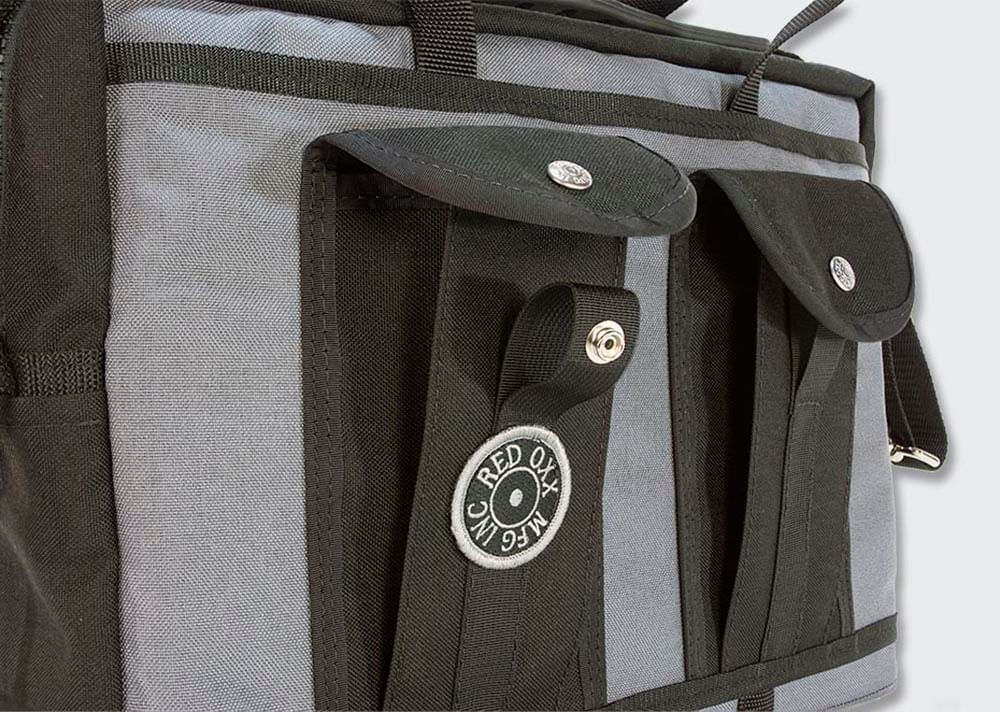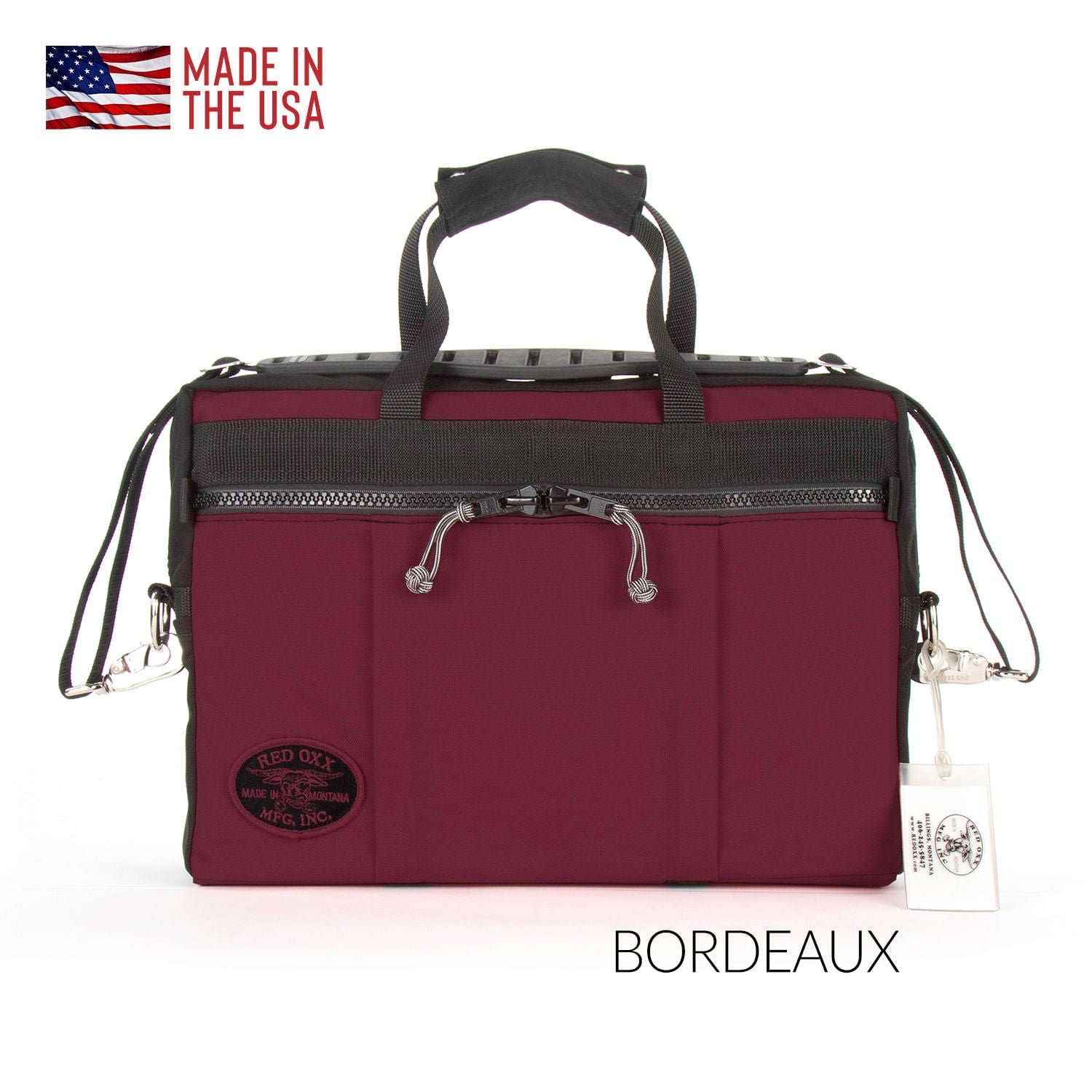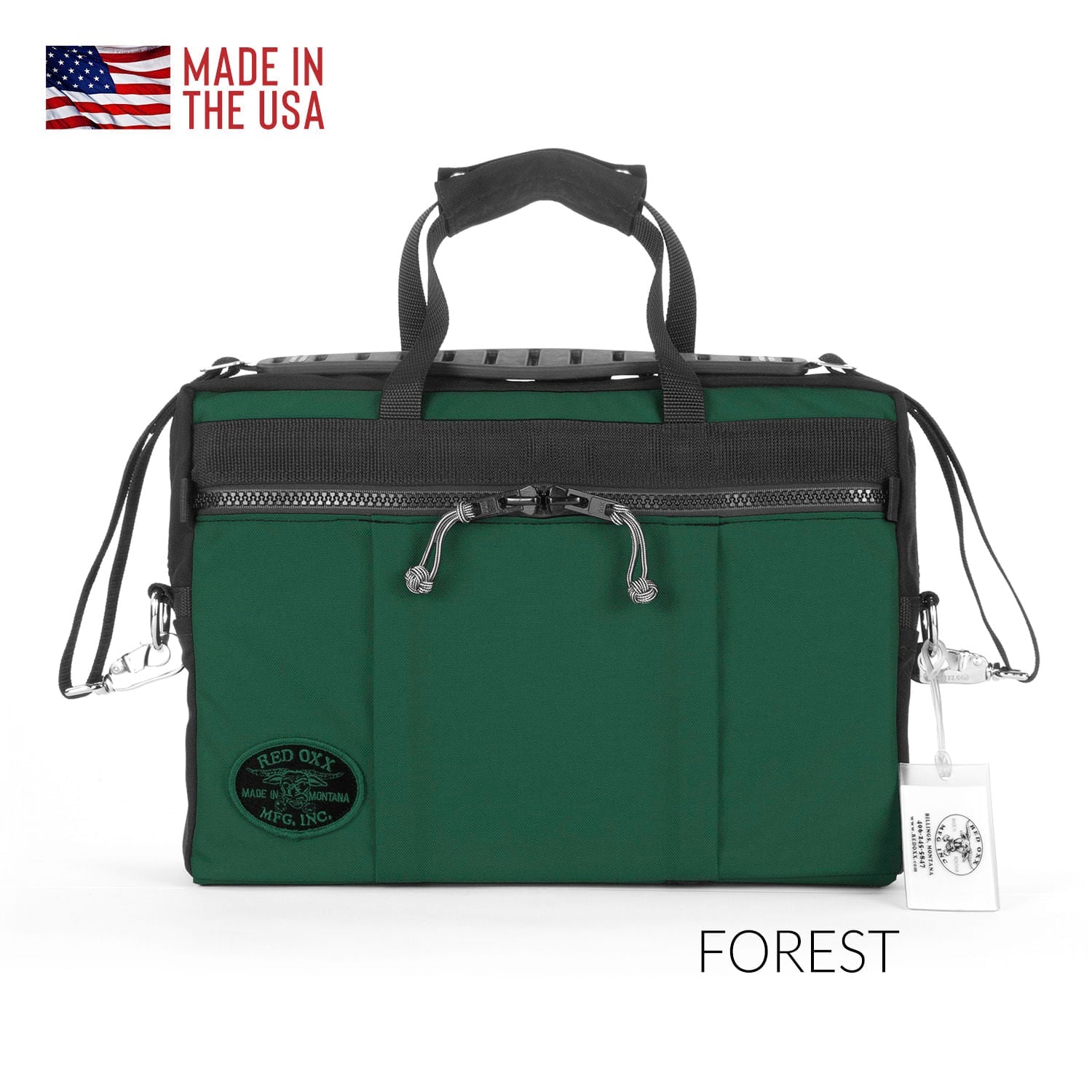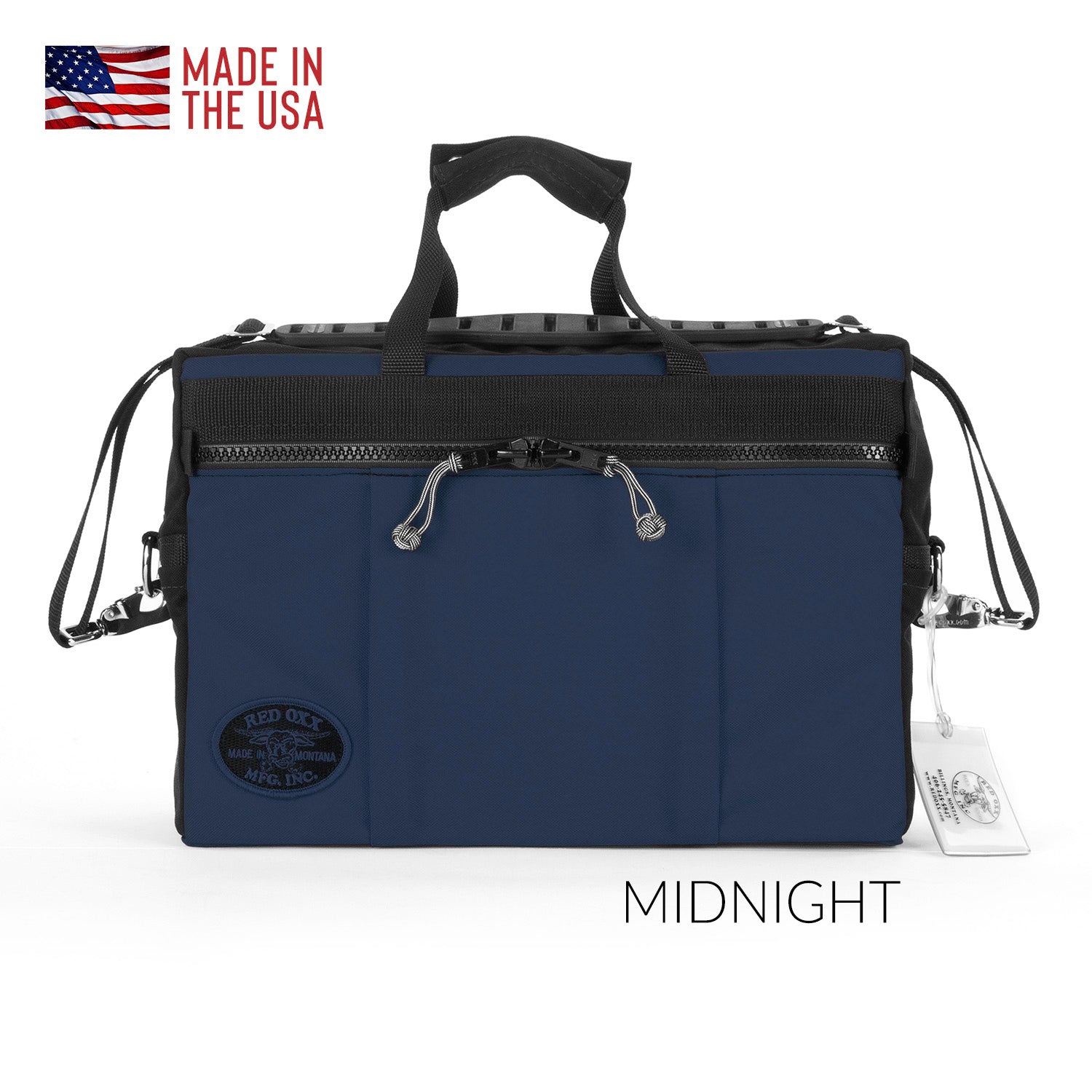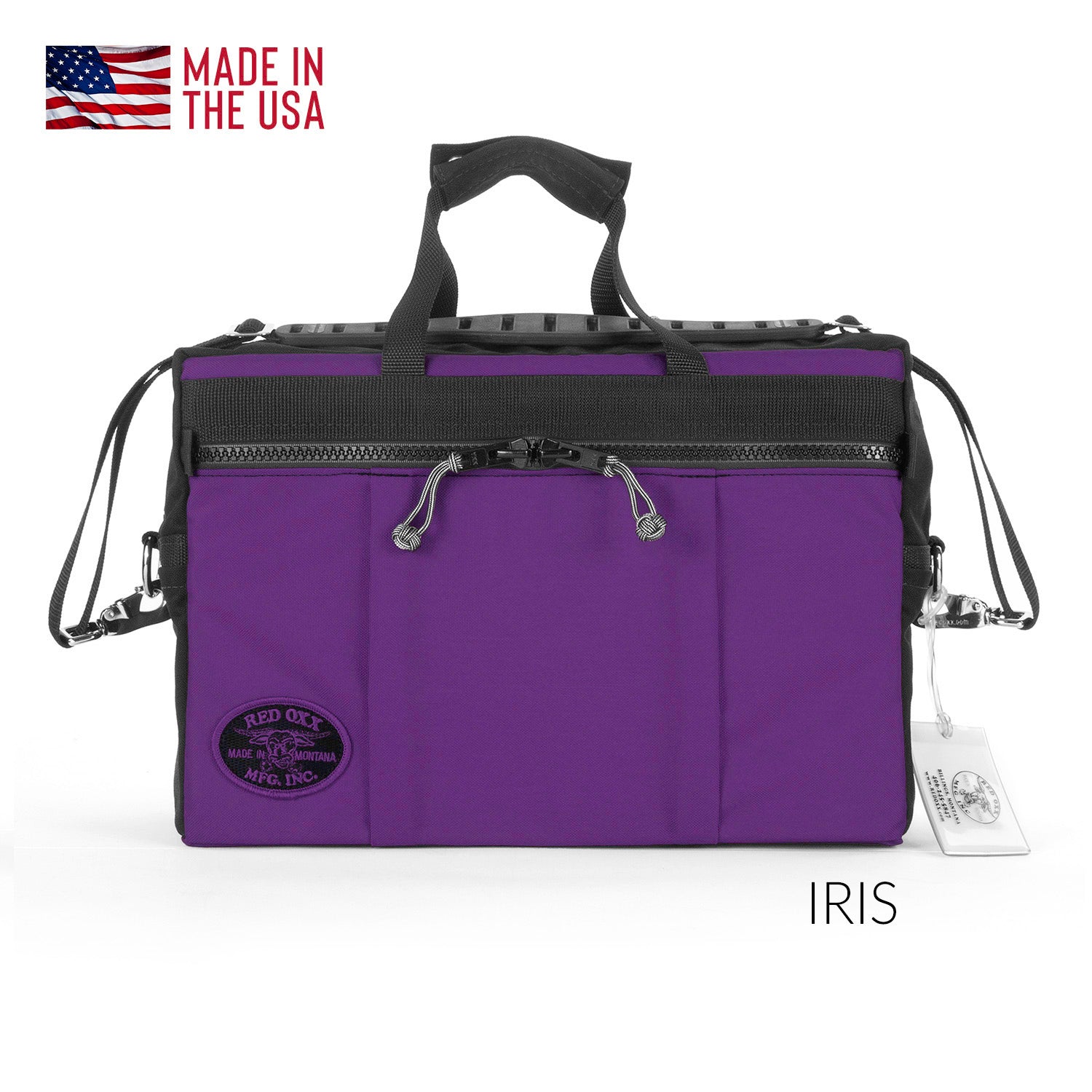 CPA Laptop Briefcase
For CPAs with tattoos... 

The CPA Laptop Briefcase is an ideal choice for professionals. This roomy and efficient briefcase is designed to comfortably fit a laptop up to 17" and a three-ring binder, plus interior pockets for organizing documents. With its superior craftsmanship and durable materials, this briefcase is perfect for any business setting.

Made in U.S.A. with our "No Bull" Lifetime Warranty
Dimensions: 17"L x 7"W x 11"H
Hyper-Cel padded laptop protection safely carries laptops up to 17"

Plenty of interior pockets - double the capacity of our Metro Laptop Briefcase

Over 21 Liters of organized space

fits over roll-aboard handles and under the seat on airlines

Great EDC for when you have a little extra to haul

Carry-on the CPA II Laptop Fully Padded Business Briefcase on your next flight and you'll have everything you need securely at your side. Plenty of room for files, a tablet or laptop, a snack, and even a change of clothes-- just in case your checked luggage goes to Barbados, while you're heading to Brooklyn. Volara closed cell foam padding in front, bottom and back keeps your laptop notebook safe and as a nice added touch, it also keeps your briefcase upright. The CPA II Laptop Briefcase will fit laptops with a screen up to 17 inches and three inches thick.

PLENTY OF POCKETS.
There are five pockets on the exterior of the bag, including two expanding bellows pockets with exclusive 'Red Oxx One Finger Loop Snap' closures. These side pockets feature the exclusive ROOFLS -- "Red Oxx One Finger Loop Snap" closures which utilize our Mil-Spec stainless steel snaps and thoughtfully designed thumb loops that make closing these handy pockets a "snap." ROOFLS allows one-handed snapping closure. Simply slip a finger into the loop under the snap post and use your thumb to press the post in place. ROOFLS is a clever solution that prevents crushing items

Hidden behind each bellows pocket is a secret flat "slip pocket" for papers, boarding passes, sunglasses, etc. The bellows pockets work well for laptop batteries or power supplies. Hidden behind each bellows pocket is a trolley sleeve. This sleeve allows you to mount your bag on a rolling carry-on. The other pocket is a full-length bellows zipper pockets for tablets, documents or magazines.
U.S.A. Dimensions:

17"L x 7"W x 11"H.
Capacity: 1,309 cubic inches.
Weight: 3.25 pounds.

Metric Dimensions:

43.2cm L x 17.8W x 28cm H
Capacity: 21.5 Liters
Weight: 1.47 Kilos

Pocket measurements:

Two exterior bellowed snap pockets: 4.5"W x 8"H , expands roughly 2"D
Slip pockets behind bellows pockets: 4.5"Wx 8"H
Exterior pass-through Trolley-Sleeve: 16"W x 9.5"H
Exterior full length zippered bellows pocket: 16"L x 9"H
Twin flat end pockets: 7"W x 6.5"D
Main compartment: 7"W x 9"H x 17"L
Interior padded laptop divider 16.5"L x 10.5"H
Large interior zippered mesh pocket: 16"W x 8"D
Two medium interior flat pockets: 6"W x 4"D
Four pen / pencil slots: 5"D
Second reinforced divider: 16.5"L x 9.75"H
Four interior flat pockets: 2-8"W x 6"D and 2-8"W x 4"D

Features:

Fabric: water resistant urethane coated, 1000 weight Dupont certified CORDURA® nylon
400 weight denier soft red nylon lining
Wrapped in 4lb Volara closed-cell foam padding to protect your belongings
Two internal dividers with lots of pockets for organization
Adjustable Fastex buckles to secure dividers inside
All zippers #10 YKK VISLON® self-locking
All seams double stitched and bound
Double Box stitching on stress points such as carry handles
3250 welded D-rings, nickel plated
Stainless steel Mil-Spec snaps with Red Oxx logo
Fair trade Monkey Fist Zip Knots on all zippers
Heavy-duty vinyl luggage tag
Embroidered Logo Patches
Includes Cable Lock
Classified as a "personal item"
Fits under most airline and bus seats
What's the difference between the CPA and the Metro?
The CPA Laptop Briefcase is three inches wider than the Metro.

Will the CPA hold a laptop? What size?
The CPA was designed to carry virtually any laptop notebook up to 17 inch screen and three inches thick.

Will the CPA Laptop Briefcase meet personal item/carry on standards?
Absolutely. It will fit any overhead bin and under most any airline seat.

How are the internal pockets configured?
The backside has a full length slip mesh pocket that is anchored to the bottom of the bag. In front of this pocket are six smaller CORDURA® Brand Nylon fabric slip pockets.
On the other side is a full length mesh divider not anchored to the bottom. In front of the divider are two CORDURA® Brand Nylon fabric slip pockets and five pen pockets. Both of the full length interior pockets include buckle closures to help keep your office items organized.

Can I fit my C-pap machine inside?
The CPA is an ideal fit for your C-pap. We also recommend using our Gator for your C-pap machine.

Is there a way to securely lock my briefcase?
Sure, you can use any TSA approved bag lock or try our Cable Lock for a simple, semi-secure solution. Watch this video where CEO Jim Markel demonstrates how you can use the cable that comes with the product Dog Tag price tag to secure your bag. Keep in mind, any determined thief can still cut open a soft sided bag with a sharp knife.

My zipper broke. The teeth have separated. Do I send it in for warranty repair?
No need for warranty repair, try to fix it yourself. Check out this video where CEO Jim Markel shows how easy it is to do it yourself.

How do I use or store my bag to keep its original upright padded shape and prevent it from slouching?
When using your bag, pack heavy items in the bottom of the bag. When storing your bag, removed any items and press flat. You can stack your bags in your closet in this manner or better yet, use a compression strap (sold separately) to hang your bag.

Can you ship USPS?
Yes, Red Oxx will ship USPS upon request. Simply state, "Please ship USPS" in the cart comments during checkout and we will adjust your billing accordingly.
This product has no reviews yet.
This product has no reviews yet.
This product has no reviews yet.