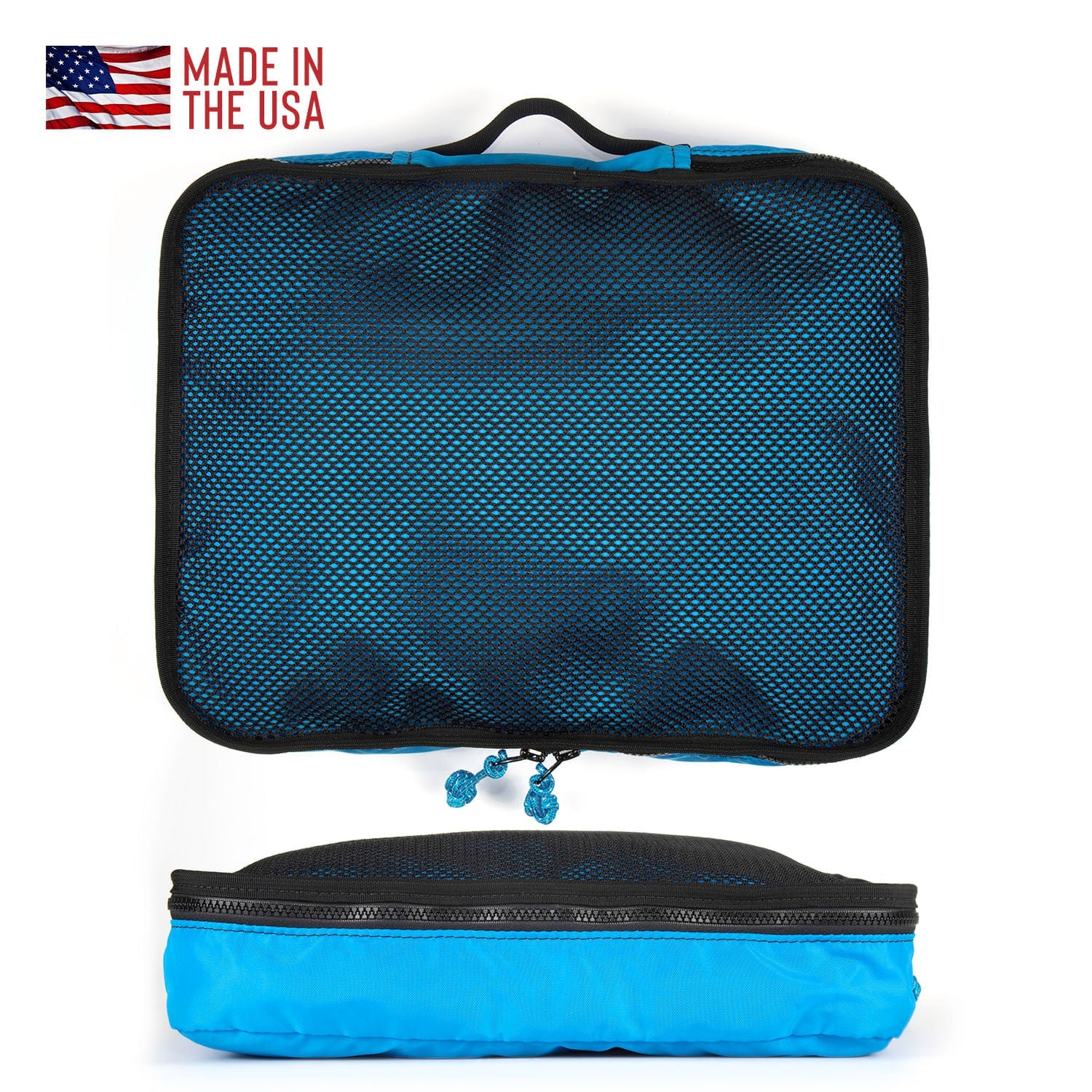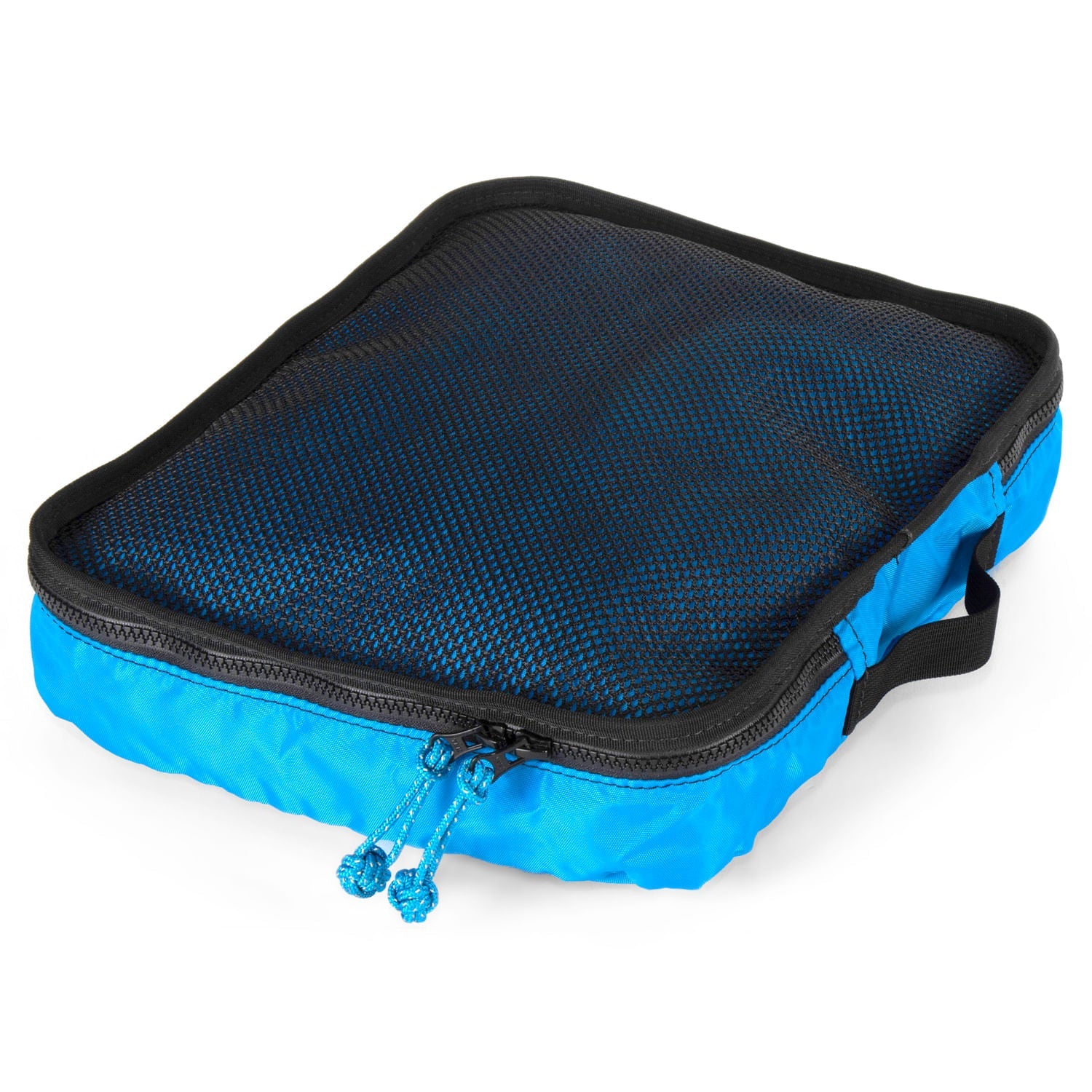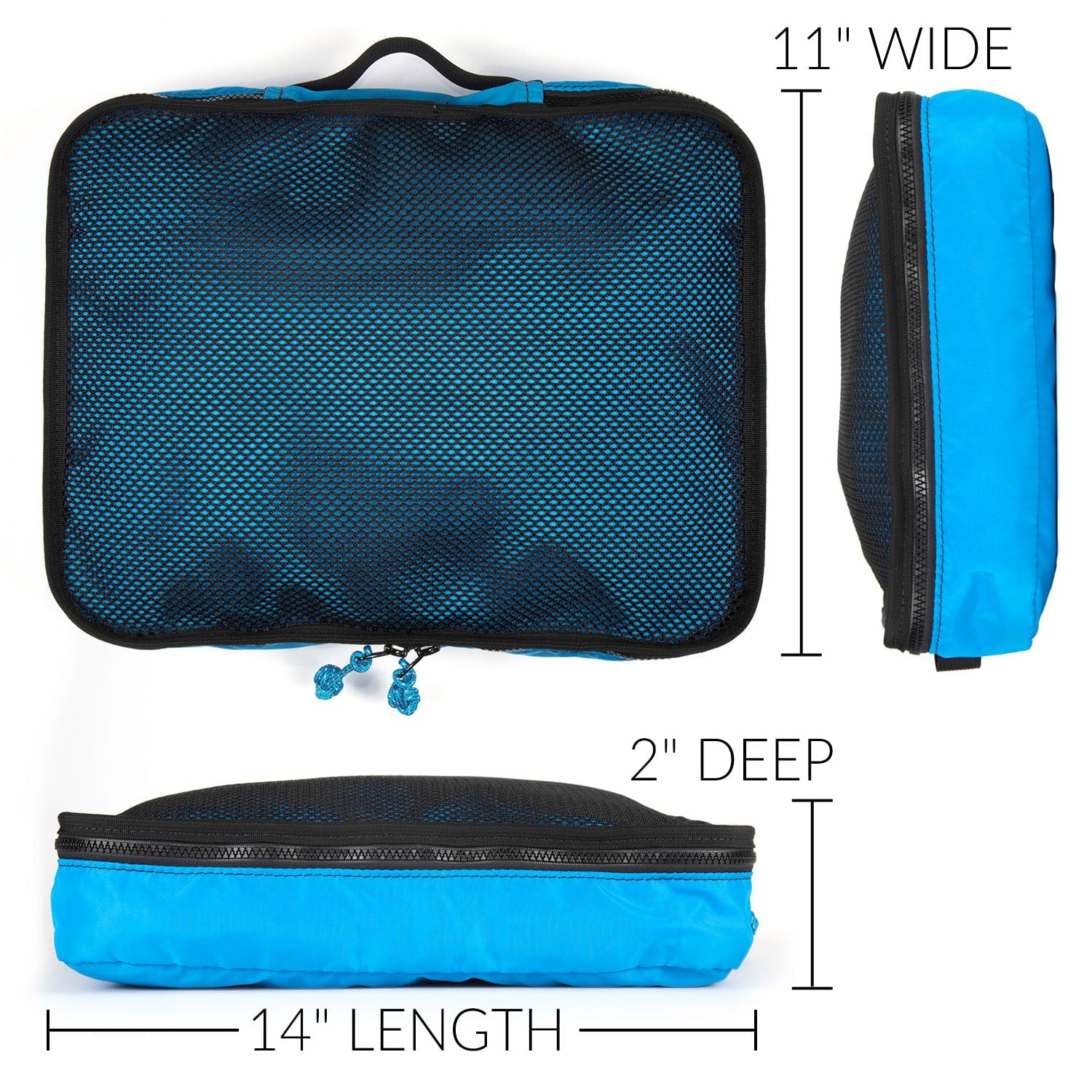 Kingfisher Large Packing Cube
A jewel of a cube that voraciously swallows its prey. 
This Kingfisher Large Packing Cube is the perfect size for storing large items such as C Pap Machines, sweaters, jeans, track suits, and shirts. Its superior finish and design ensure your items stay secure and organized throughout your travels, making packing easier than ever.
Made in U.S.A. with our "No Bull" Lifetime Warranty
Dimensions: 14"L x 11"W x 2"D
Comes with Light Reflecting Safety Monkey Fist Zipper Pulls

Nylon webbing carrying handle with APEX Mesh lid

Easily organizes your clothes

Stackable design

Perfect size for sweaters or pants

The Red Oxx Kingfisher is our Large Packing Cube. It's designed to effortlessly organize your belongings in all of our carry-on luggage. A travel pouch that's sized just right to perfectly pack your pants, shirts, skirts, light jackets and sweaters. The Kingfisher is ready to help you organize your travel clothes.

Fourteen inches long by eleven inches wide and two inches deep, the beautiful sky blue Kingfisher Large Packing Cube fits perfectly in the main compartments of our carry-on legal Air Boss Business Bag, Sky Train Convertible Backpack, and both the Safari Beanos PR5 and Tres Hombres Duffel Bags.

Designed to fit snugly in the center compartments of each bag it can also be tied down in either side compartment of the Air Boss or the top compartment of the Sky Train.

The soft mesh see-through stitched and bound lid is held in place by a tough #5 YKK Vislon® self-locking zipper that easily zips open using the color-matched pair of light-reflecting Fair Trade Monkey Fist Zip Knots.

Pull the Kingfisher pouch out of your bag by the one-inch wide nylon handle. To save on weight, our packing cubes are built with soft, light-weight 400 Denier Nylon Pack Cloth
U.S.A. Dimensions:

14"L x 11"W x 2"D
Capacity: 462 cubic inches
Weight: 5.6 oz

Metric Dimensions:

35.5cm L x 28cm W x 5cm D
Capacity: 7.8 liters
Weight: 158 grams

Features:

Bright Sky Blue 400 weight Denier Nylon Packcloth
Mesh lid makes it easy to see what's inside
Matching pair of Sky Blue Light-Reflecting Monkey Fist Zip Knots
#5 YKK Vislon® Self-locking Zipper
See garment tag for cleaning instructions
All seams double stitched and bound
One-inch wide nylon carry handle
My packing cubes got a little dirty, what is the best way to clean them?
Red Oxx recommends a soft soap like Dr. Bronner's and a bucket or sink with warm water. You can spot stains with the liquid soap, then brush out the stain with a soft nylon brush. Rinse and hang out to air dry. Never put your packing cube in an electric dryer.

A zipper on one of my packing cubes broke. The teeth have separated. Do I send it in for warranty repair?
No need for warranty repair, try to fix it yourself. Check out this video where CEO Jim Markel shows how easy it is to do it yourself.

Can I get different color Monkey Fist Zip Knots for my packing cubes?
Red Oxx cannot switch-out, trade or replace the existing matching color zip knots. But you can.

What about a different colors for the cubes in this set?
Colors are standardized to match sizes to keep our manufacturing lean. This allows us to build cubes here in the U.S.A. and offer them at competitive prices.

What else can I use these packing cubes for?
Use them to organize your camping belongings like in an RV or trailer. Stuff them in your motorcycle panniers or fuel tank bag. Use your imagination. Add them to your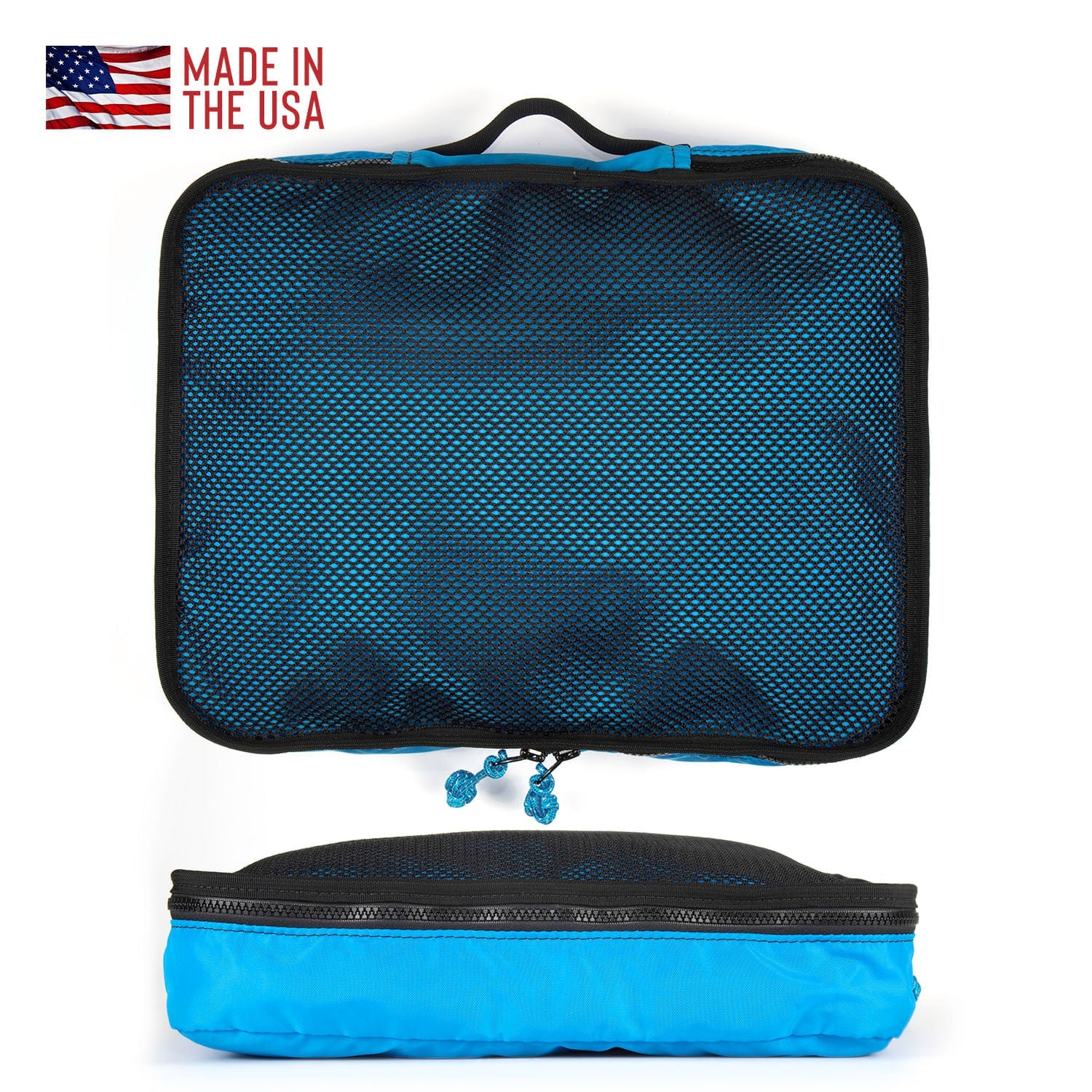 This product has no reviews yet.
This product has no reviews yet.
This product has no reviews yet.