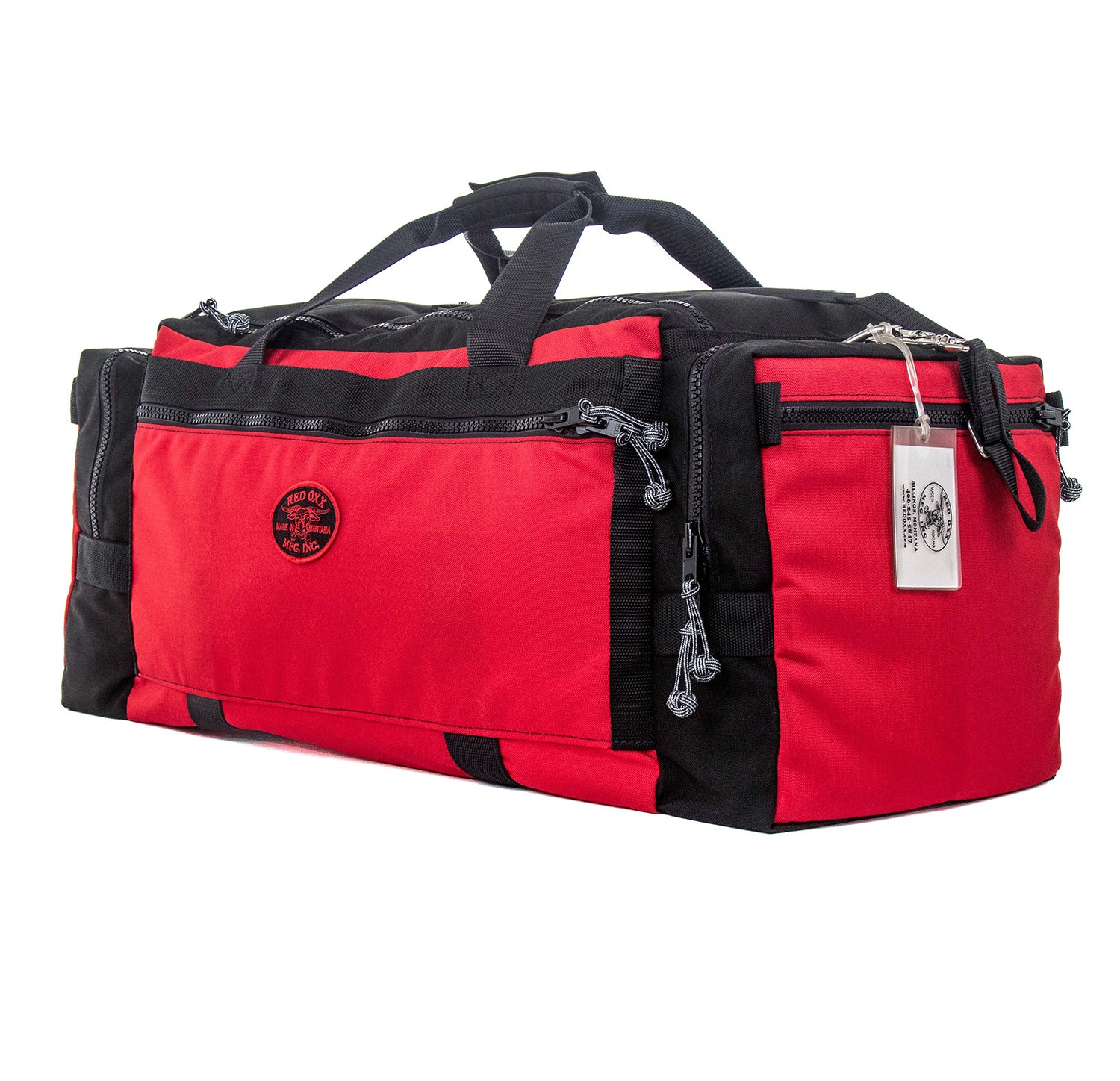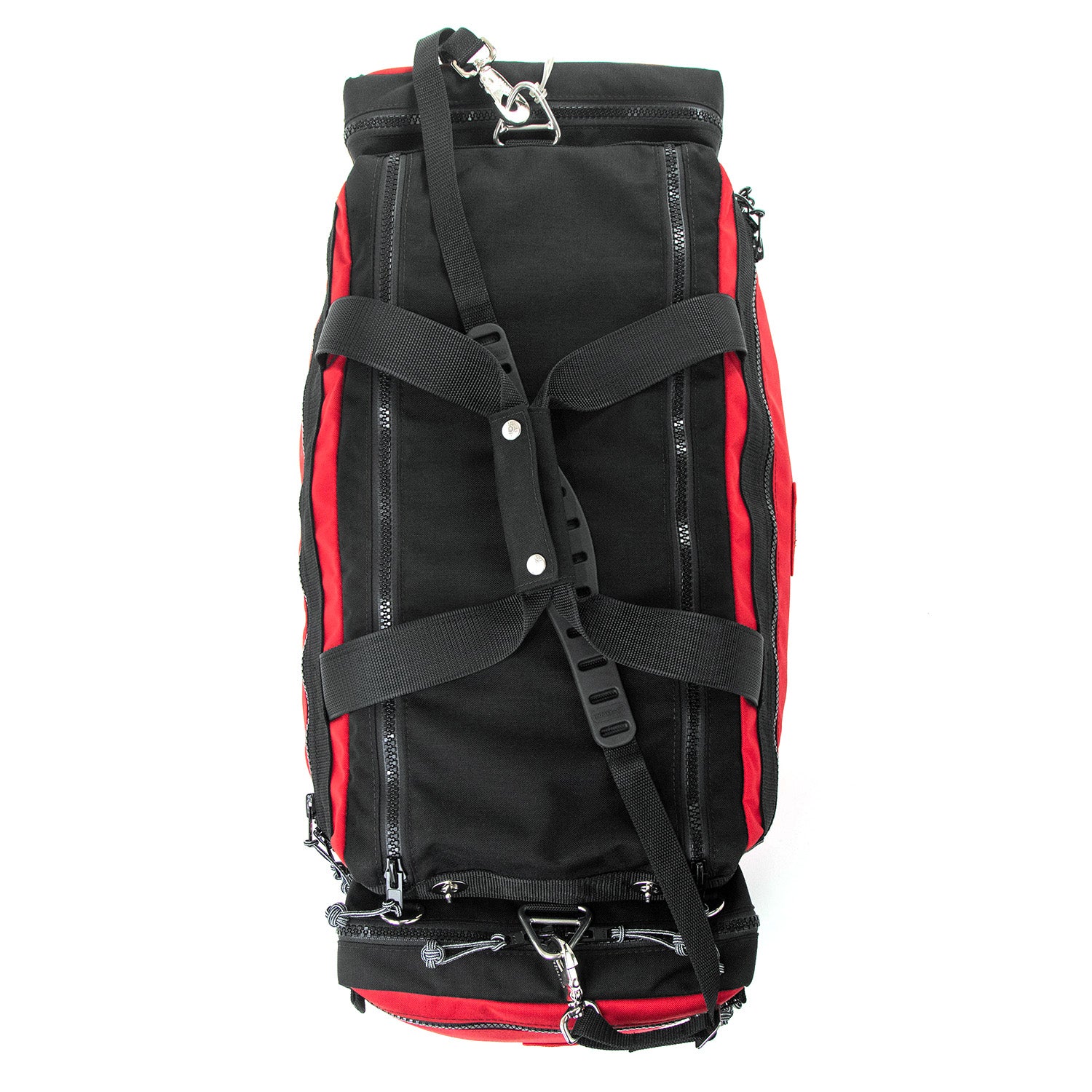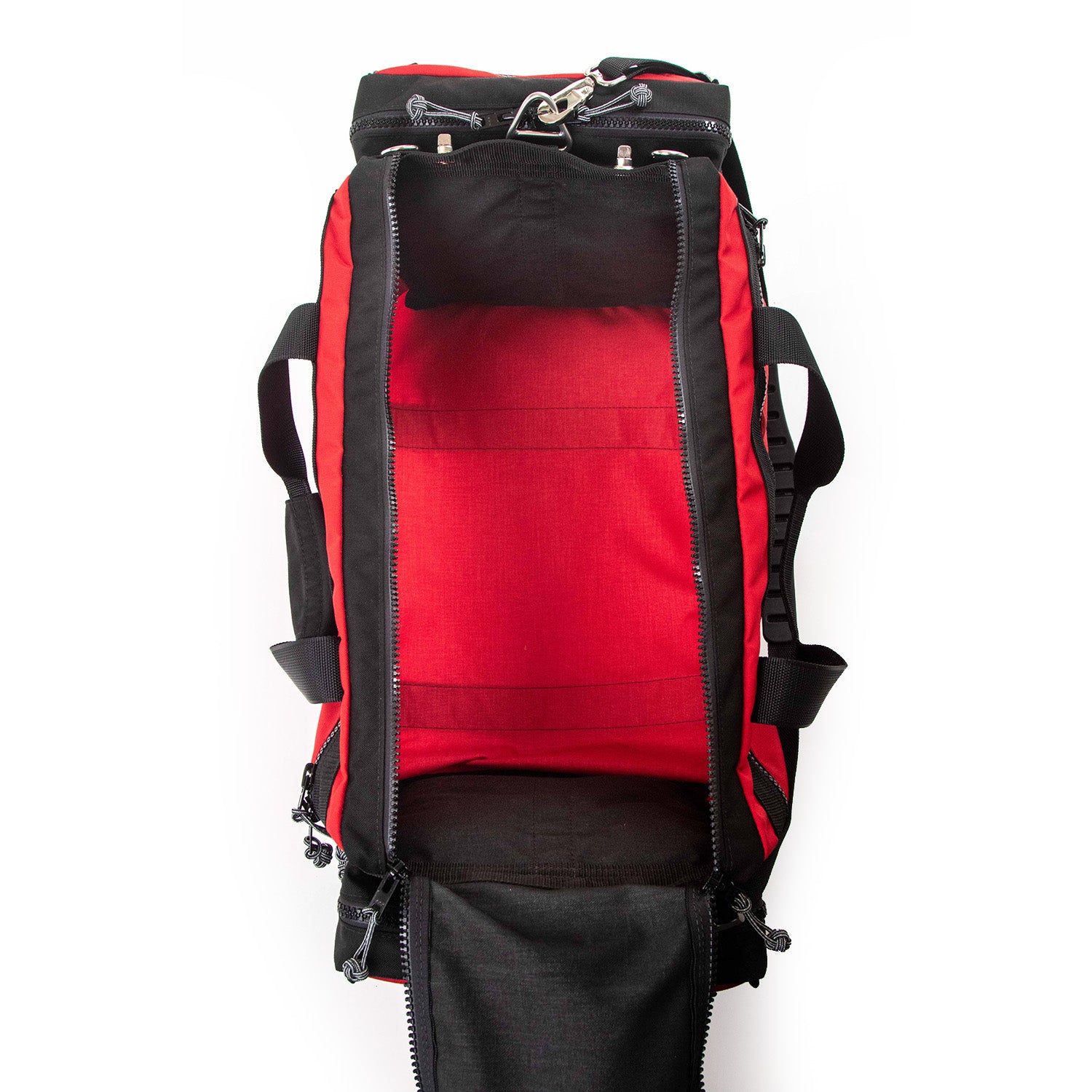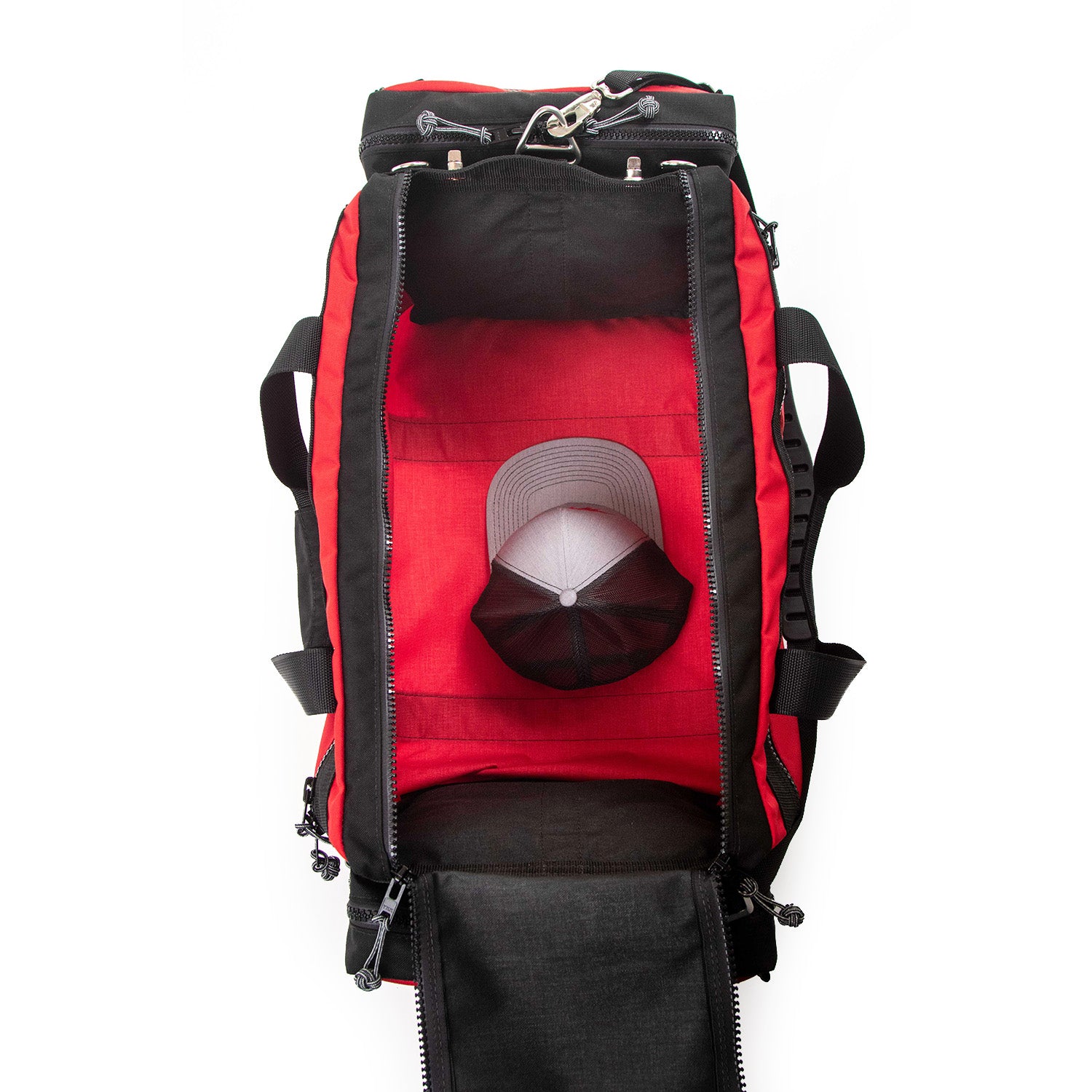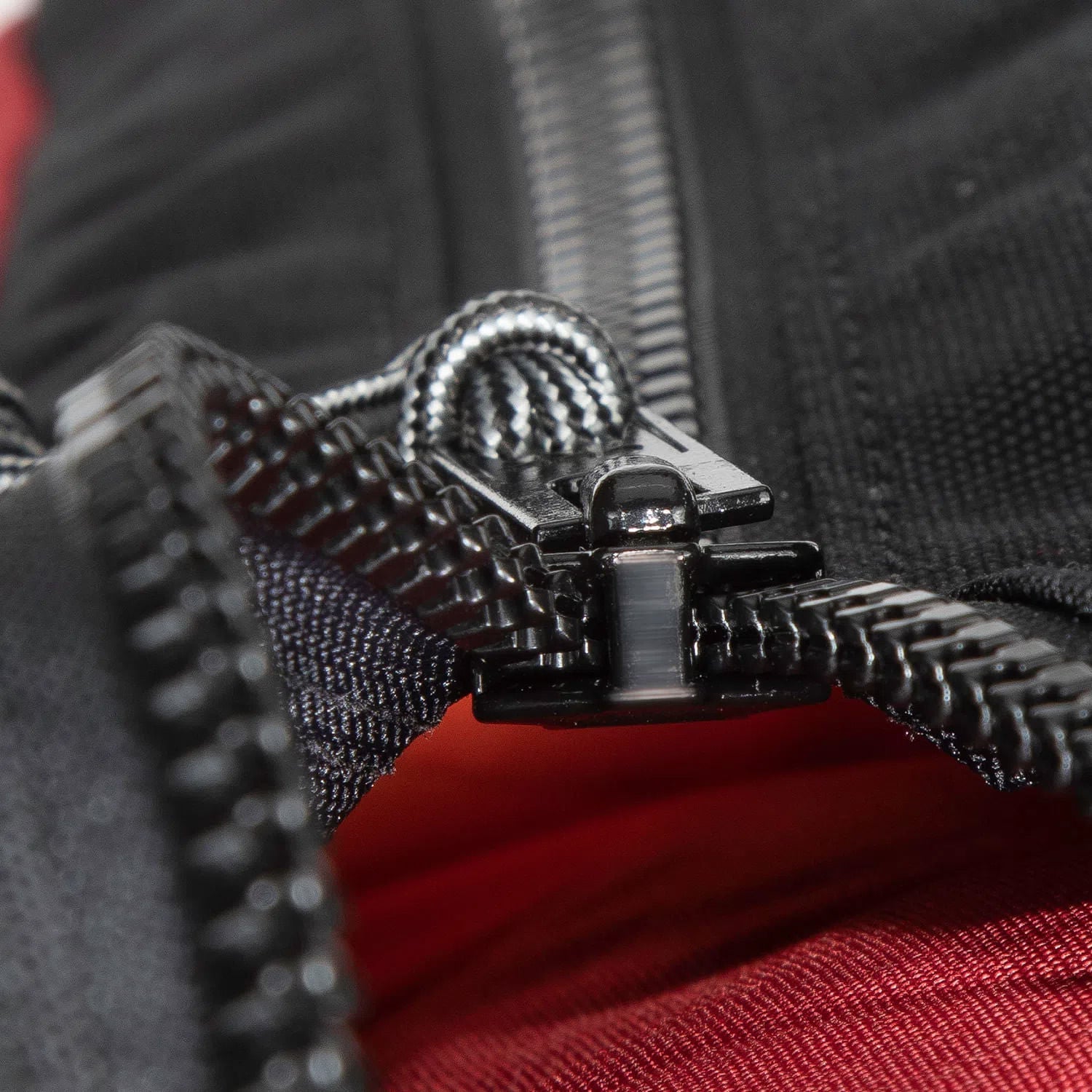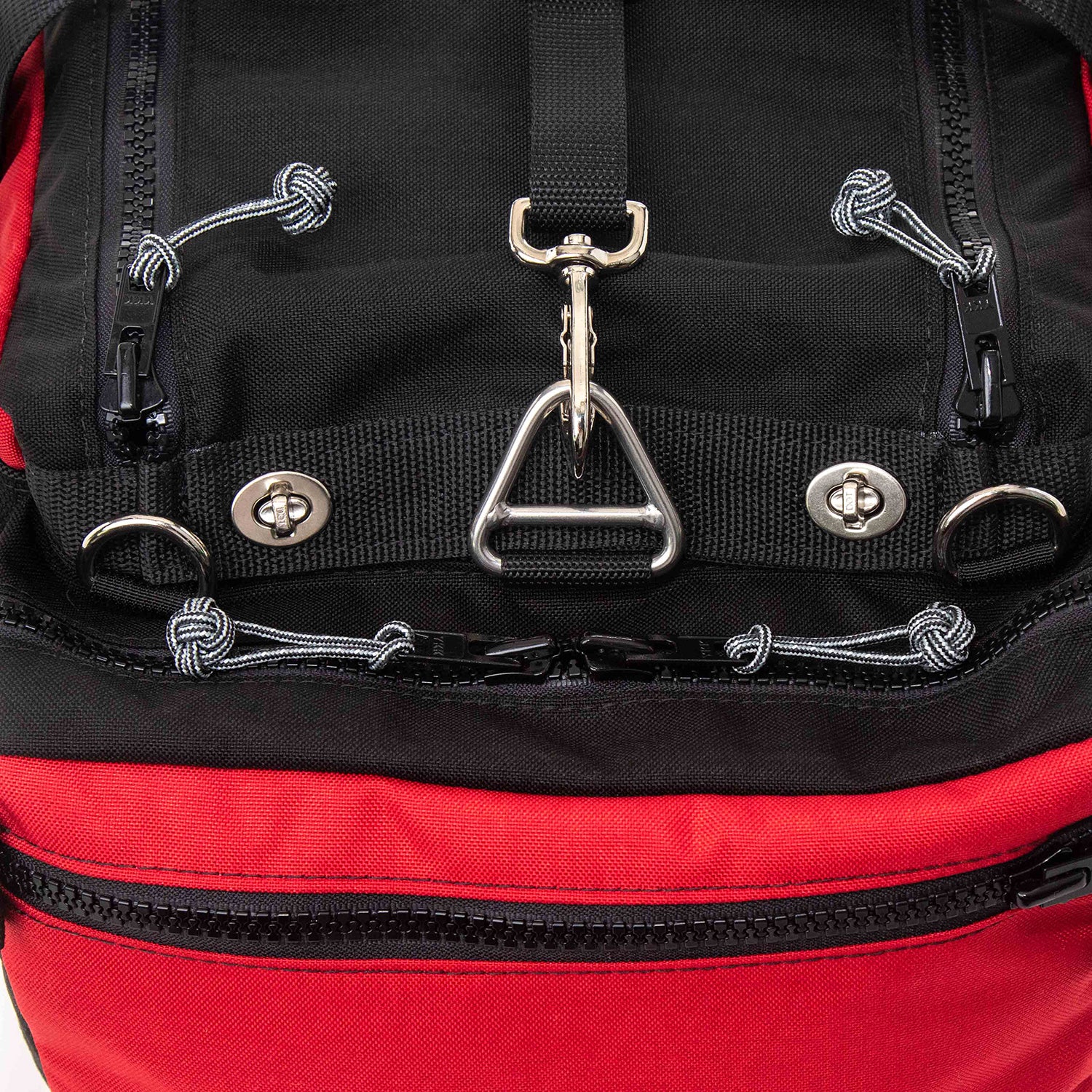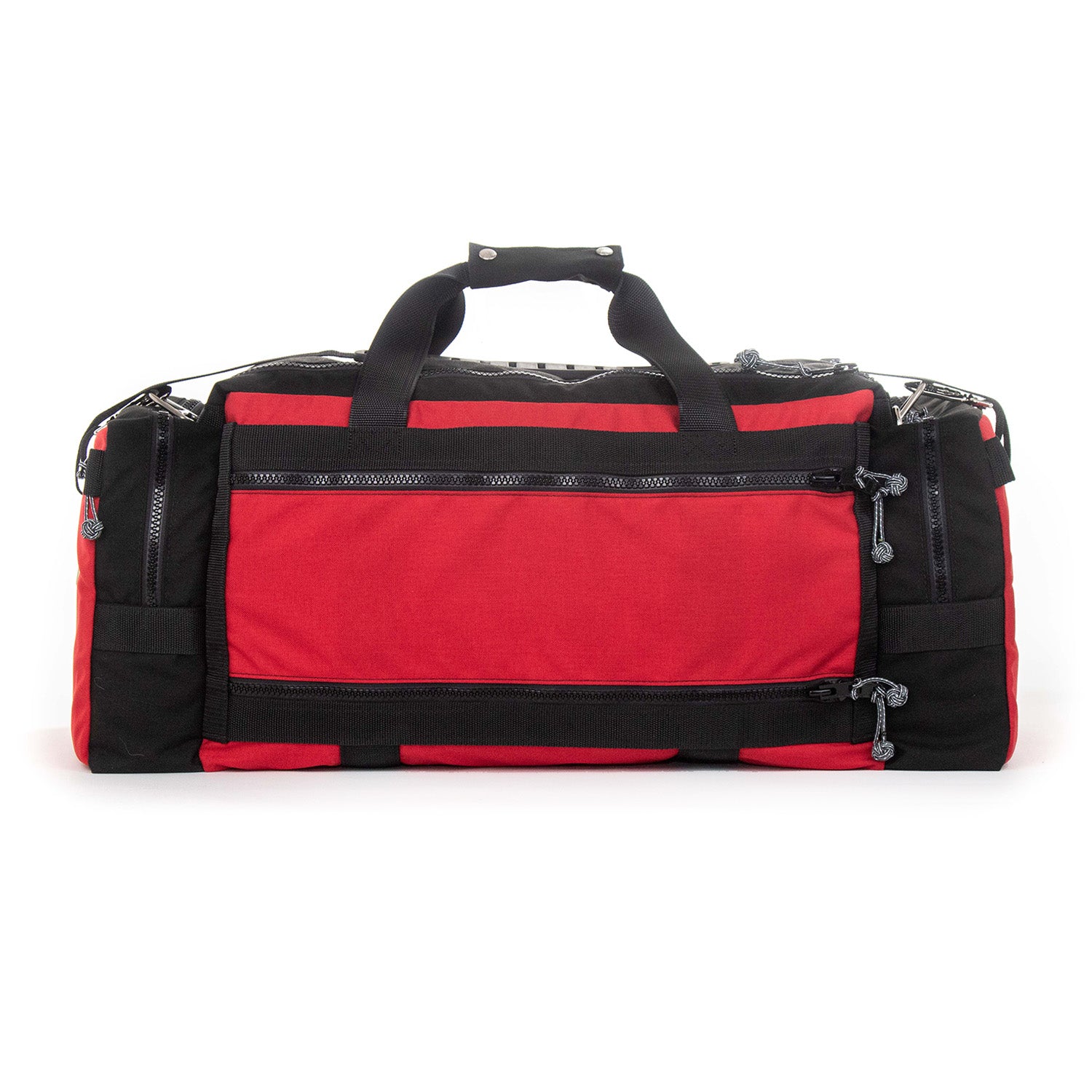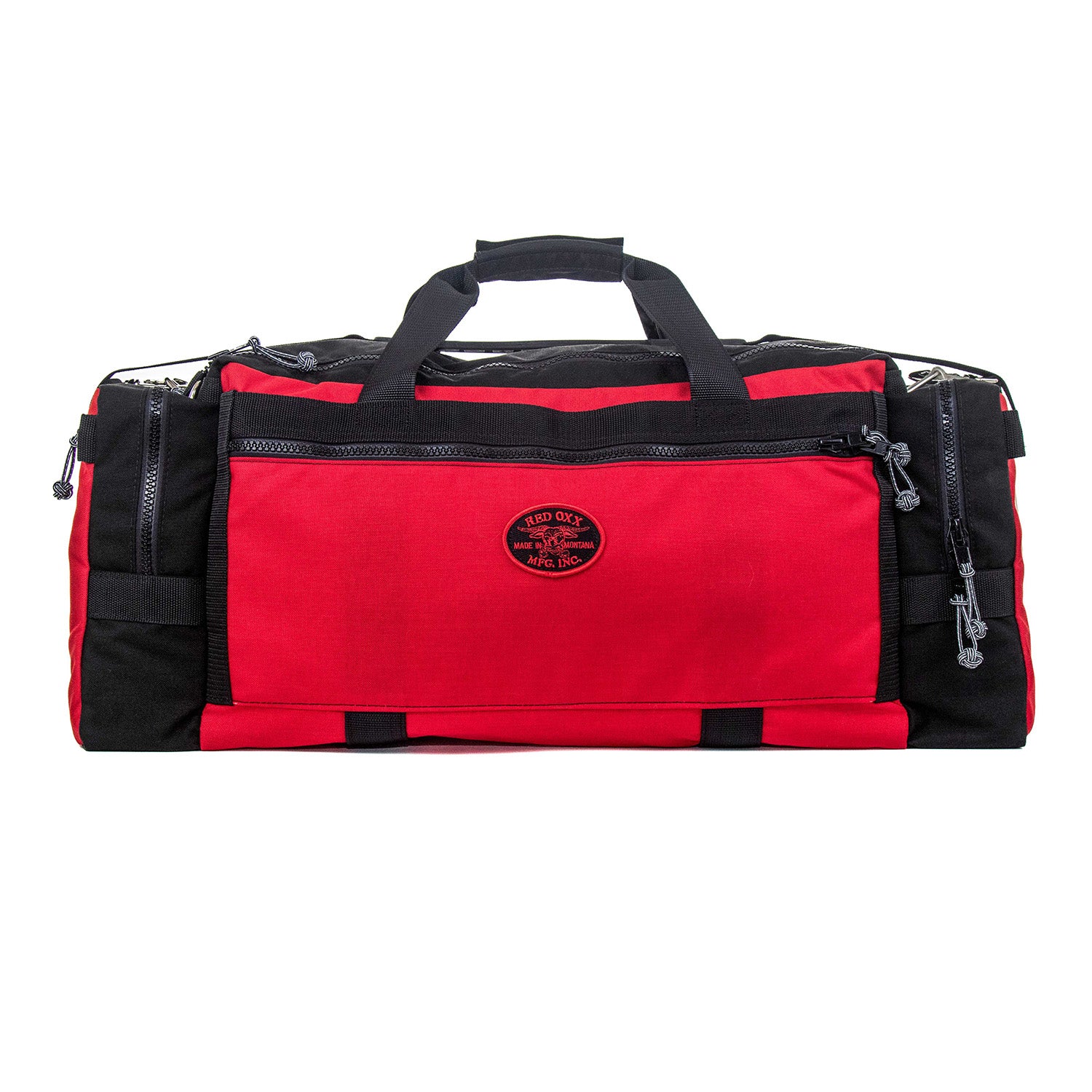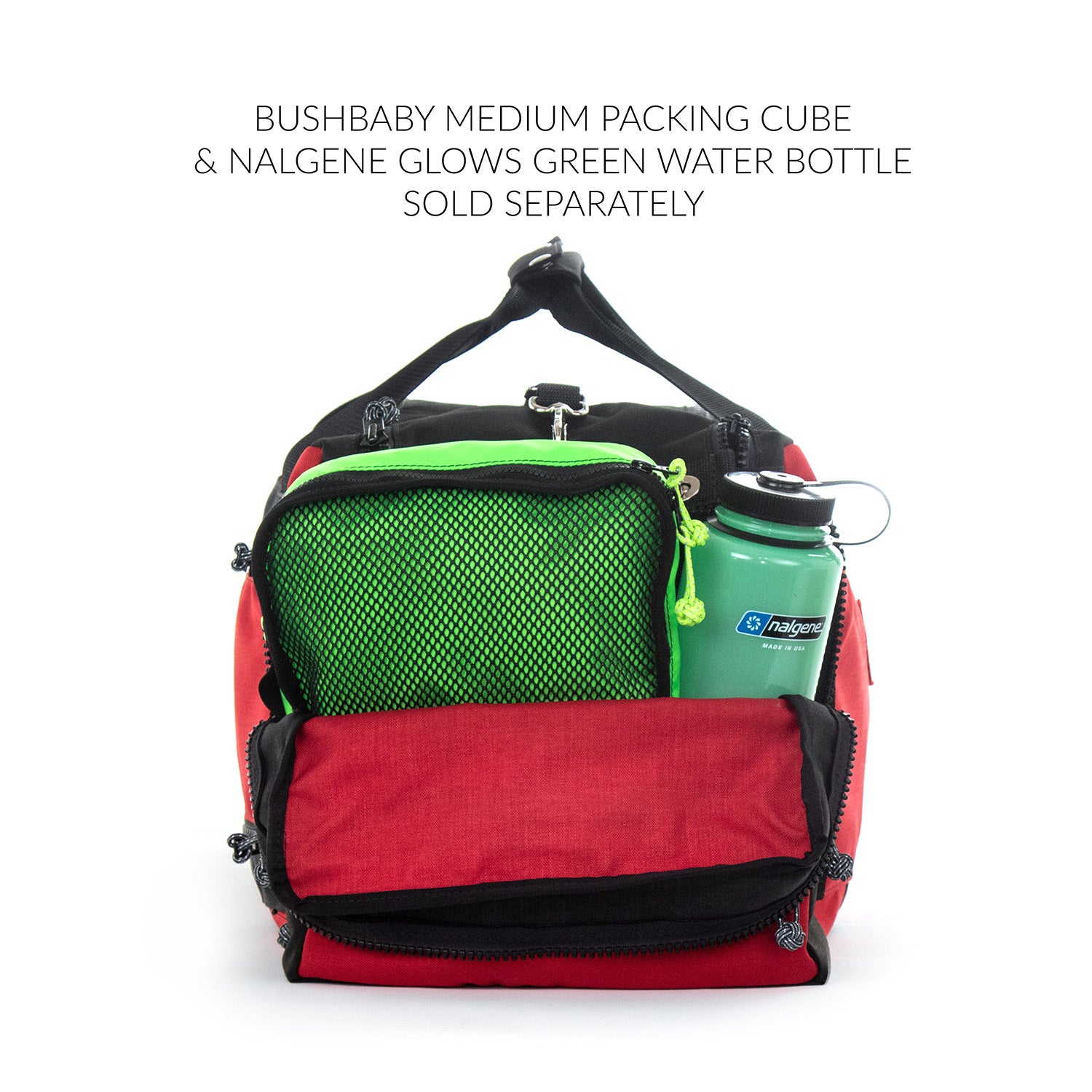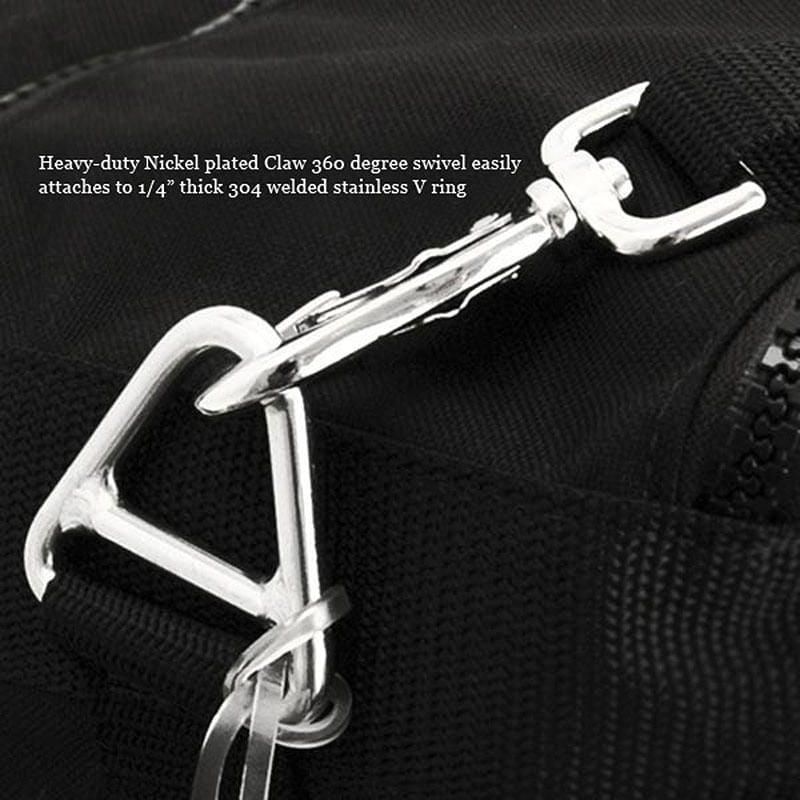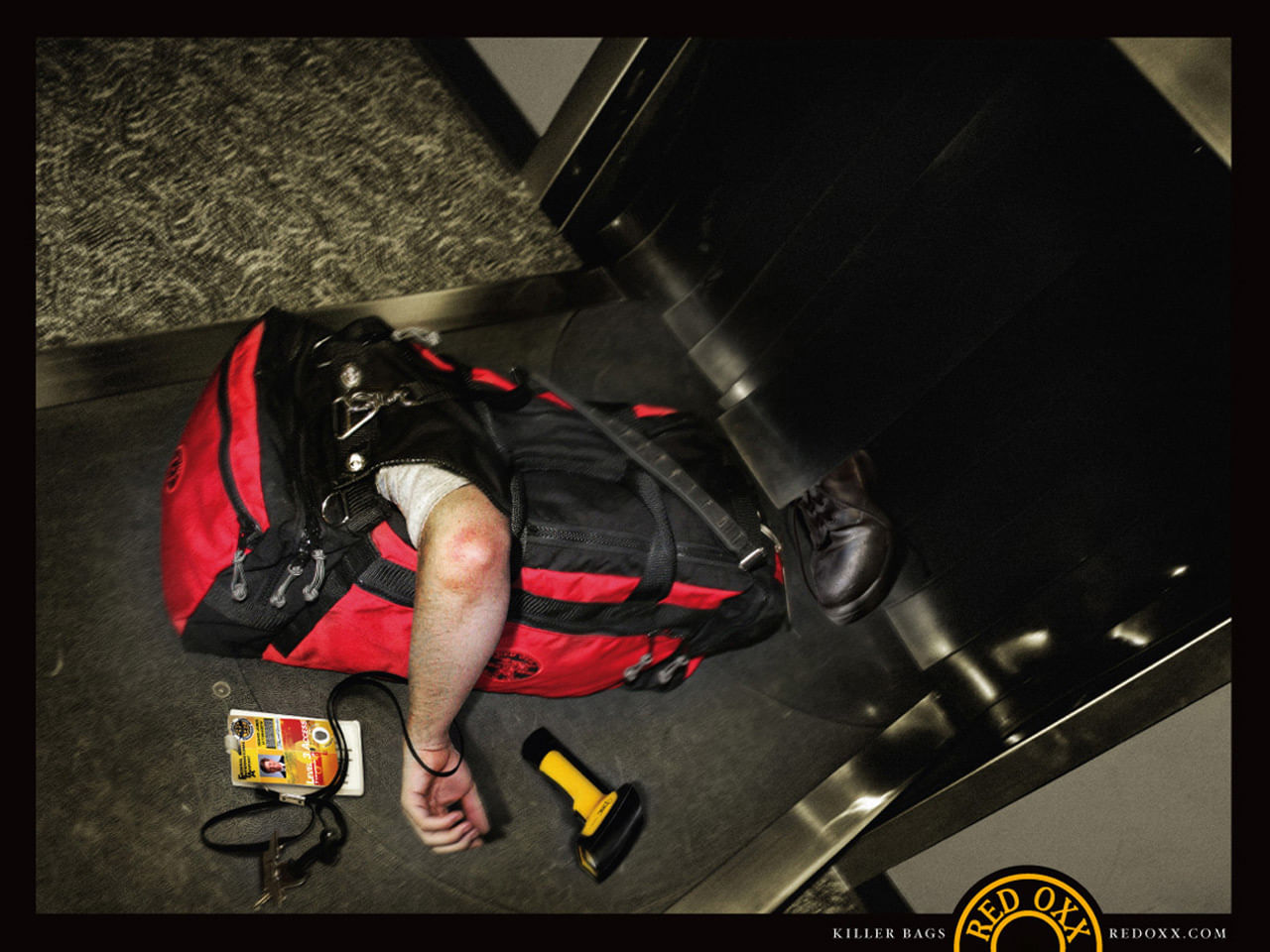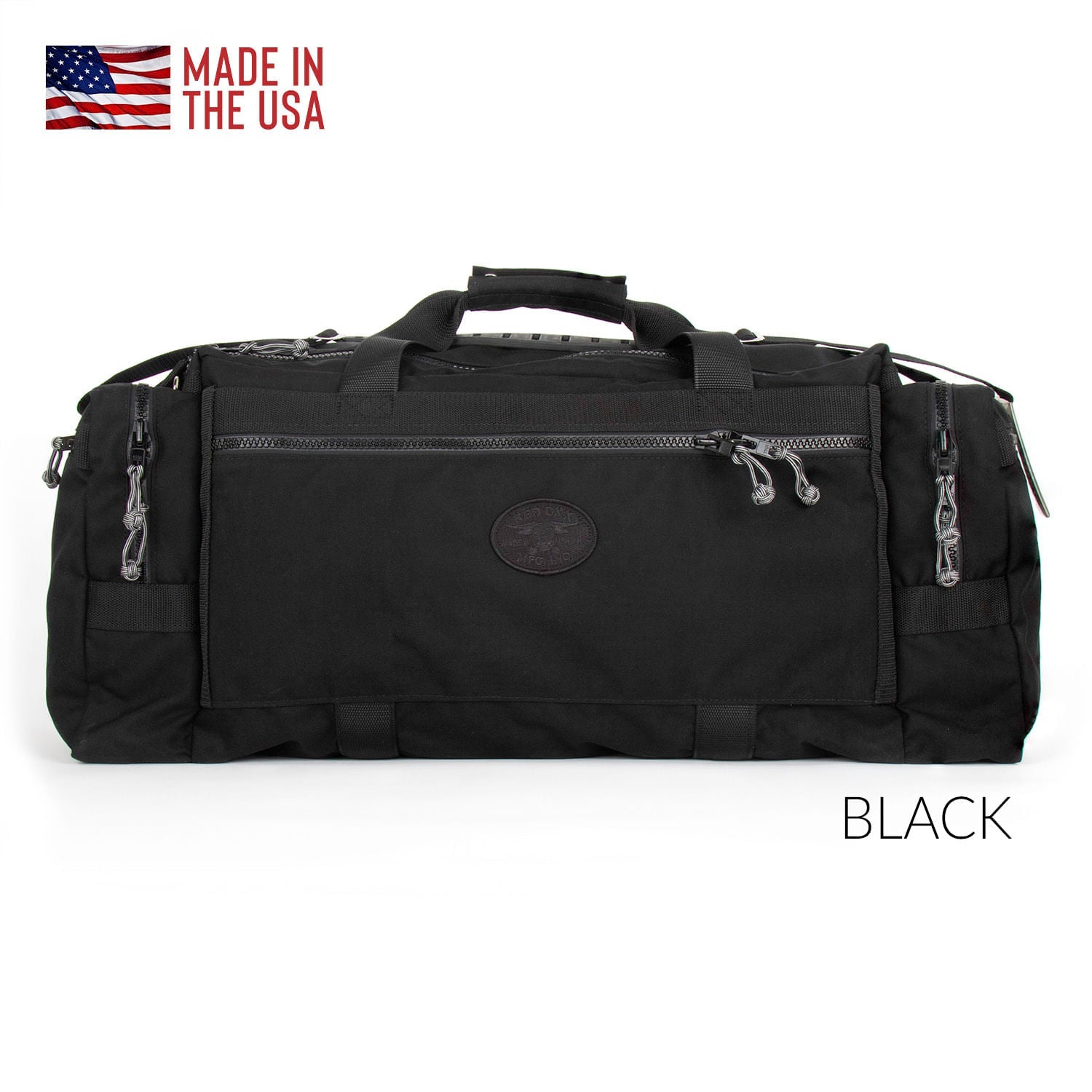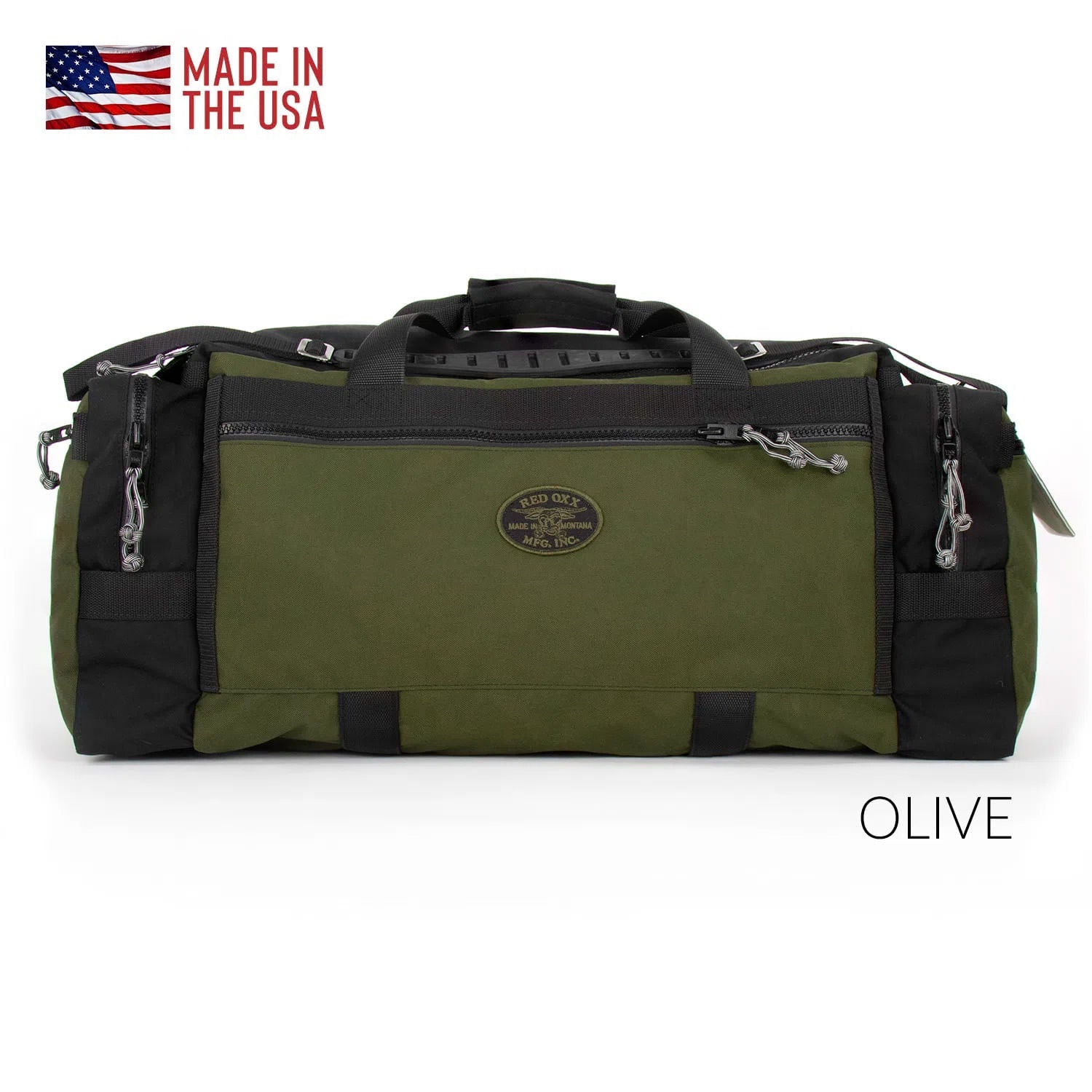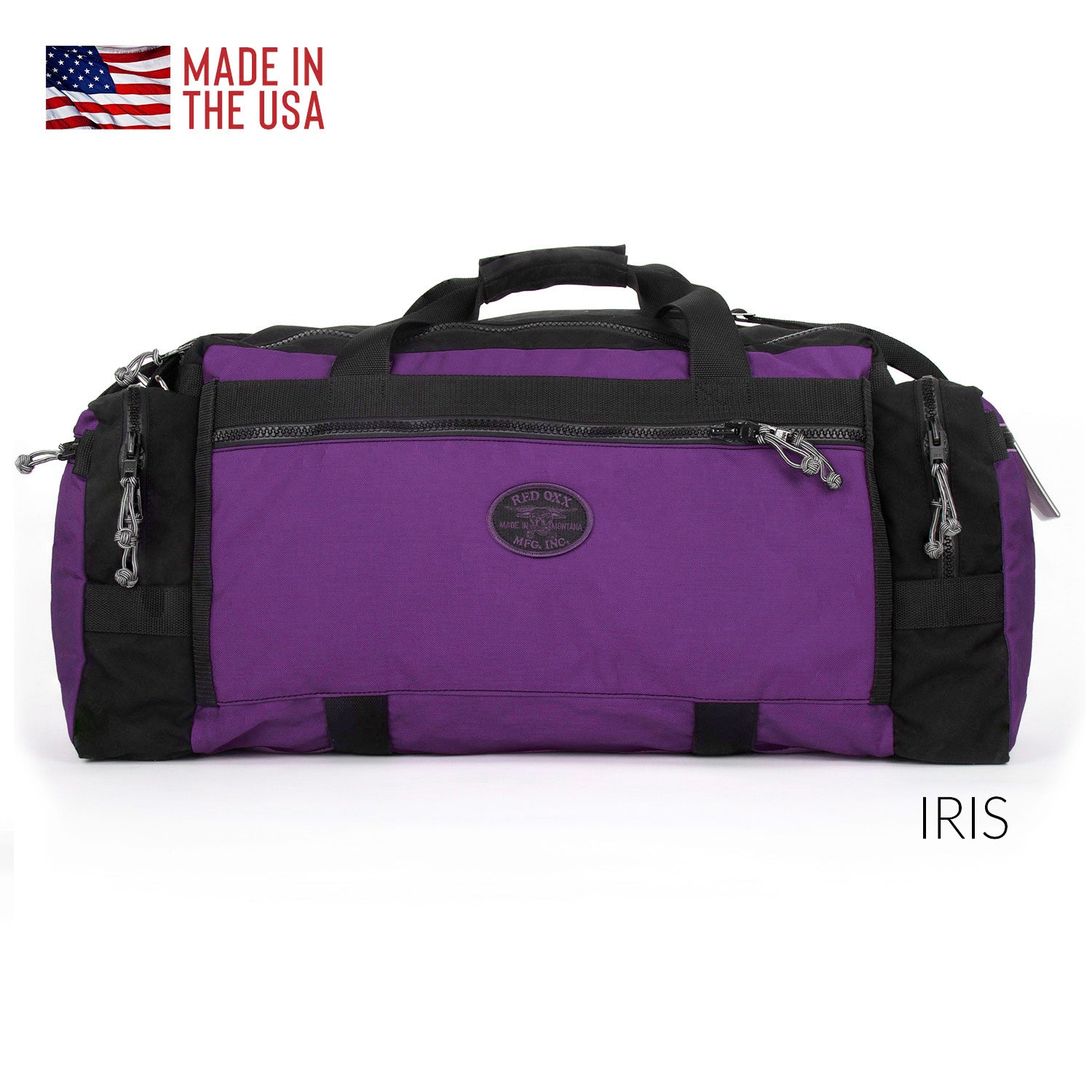 Safari-Beanos PR6 XL Duffel
I'm an organized Gear Hog. 
The Safari-Beanos PR6 XL Duffel is a great choice for packing heavy loads and large items. It boasts an award-winning design and a jaw-dropping 70-pound capacity, making it an ideal choice for travelers. It's also perfect for use as a checked bag or truck bag. Outfitter's Safari XL cargo duffel.

Made in U.S.A. with our "No Bull" Lifetime Warranty
Dimensions: 12"W x 12"H X 31L

Outfitter's Safari XL cargo duffel

Can hold up to 70 lbs of gear.

High quality weather resistant materials

Large top-loading main compartment

Dual end pockets can hold a Red Oxx Nomad or Tri-fold Toiletry kit

Checked bag capacity of 4,464 cubic inches

DESCRIPTION

AN OUTFITTER'S SAFARI EXTRA LARGE CARGO DUFFEL BAG.

This extra large duffel can hold everything you need it to, and then some! Outdoorsmen love this bag for week-long hunts in the cold mountains here in Montana. It's big enough to accommodate boots, pants, coats and everything else you'd need to keep warm for a week while out in the field.
U.S.A. Dimensions:

12"W x 12"H x 31"L
Capacity: 4,464 cubic inches.
Weight: 4.4 pounds.

Metric Dimensions:

78.7cm L x 30.5cm W x 30.5cm H
Capacity: 73.2 Liters
Weight: 2.0 Kilos

Pocket measurements:

Dual zippered end compartments: 11"H x 12"W x 4"D
Dual zippered flat end pockets: 11"H x 12"W
Front exterior zippered flat pocket: 20"W x 9.5"H
Back exterior twin zippered flat pass thru pocket: 20"W x 10"H
Main compartment: 22"L x 12"W x 12"H

Features:

Fabric: 1000 weight urethane coated, Dupont certified CORDURA® Brand Nylon
Weather resistant (NOT waterproof)
All zippers #10 YKK VISLON® self-locking
Thread: Anefil Nylon, Bonded Type 6,6 Tex 90-Black
All seams double stitched and bound
304 welded stainless steel V rings
Stainless steel Mil-Spec snaps with Red Oxx logo
Detachable Claw No Slip Shoulder Strap
Fair trade Monkey Fist Zip Knots on all zippers
Free heavy-duty vinyl luggage tag
Double box stitching on stress points such as carry handles
Includes Cable Lock
Pass-through panel to use with wheeled luggage; can double as an extra pocket
Dual turn locks on zippered top flap panel
Twin Steel D rings for locking zippered flap panel
Choose from 13 vibrant colors
What are the differences in size of the Beanos bags?
The PR6, a step up from the PR5-5, was not designed for legal carry-on travel. The PR6 is the largest of the dual end pocket duffel bag series. For more information view the video "Comparing the Safari Beanos" in the videos in the Overview tab.

Is the PR6 carry on legal?
The PR6 was not designed to be carry-on legal.

How many days of travel will fit in the PR6?
The PR6 was designed to hold 10 days worth of clothes. Some proficient packers could stuff it for two weeks. Obviously, it really depends on what you pack and how you pack it.

Is the PR6 padded on the bottom?
Our Sun Chaser and Flying Boxcar are padded on the bottom. The Safari Beanos series is not padded.

Why are there two zippers on the back pocket?
This is a special "pass through" pocket that allows you to mount the bag over the handle of a wheeled bag, also known as a rollaboard.

Is there a way to securely lock my bag?
Sure, you can use any TSA approved bag lock or try our Cable Lock for a simple, semi-secure solution. Watch this video where CEO Jim Markel demonstrates how you can use the cable that comes with the product Dog Tag price tag to secure your bag. Keep in mind, any determined thief can still cut open a soft sided bag with a sharp knife.

What are the D-Rings for at the end of the zippers?
The D-rings allows you to lock your zippers closed. Again, one can still cut open the bag with a knife.

Are there any interior pockets?
The Safari Beanos series has exterior flat side and raised end pockets only.

What's the best way to pack the PR6?
We developed a great line of cool Packing Cubes that are designed to work with Red Oxx bags. We recommend the bundle wrap method developed by Doug Dyment of Onebag.com fame. Which brings us to the next question.

Will packing cubes fit in the PR6?
We recommend our Lil Roy and Nomad Shave Kit as packing cubes. You can color-code your belongings and use the handles to hang them in your room for easy access.

Is this the Railroad Grip?
The Railroad Grip is a different bag. It's sized differently to accommodate the lamp, GCOR rule book, radio. Its built using a heavy-duty black ballistic nylon. While the PR6 is a strong bag and is warranted for life, the Grip is the bag of choice for railroaders.

How does the PR6 compare to the Sky Train or Air Boss?
The PR6 is a duffel style bag with a main center compartment and two raised end compartments, whereas the Air Boss is a carry-on bag with three main central compartments. The Sky Train is a double main compartment carry-on bag that has retractable backpack straps. Only the Air Boss and Sky Train are carry-on legal.

Will my shoes fit in the end pockets?
Depends on the shoe! A child's shoes would fit as would most women's average foot size, perhaps (7-8). Low cut hiking boots might fit and most men's shoes would also fit (7-12).

Are there any interior pockets?
The PR6 features a main compartment, flat side pockets and dual end pockets. It does not have interior pockets.

Will the PR6 meet checked luggage standards?
Yes, the PR-6 is designed for checked travel.

My zipper broke. The teeth have separated. Do I send it in for warranty repair?
No need for warranty repair, easily fix it yourself. Check out this video where CEO Jim Markel shows how easy it is to do it yourself.

Can you ship USPS?
Yes, Red Oxx will ship USPS upon request. Simply state, "Please ship USPS" in the cart comments during checkout and we will adjust your billing accordingly.
This product has no reviews yet.
This product has no reviews yet.
This product has no reviews yet.