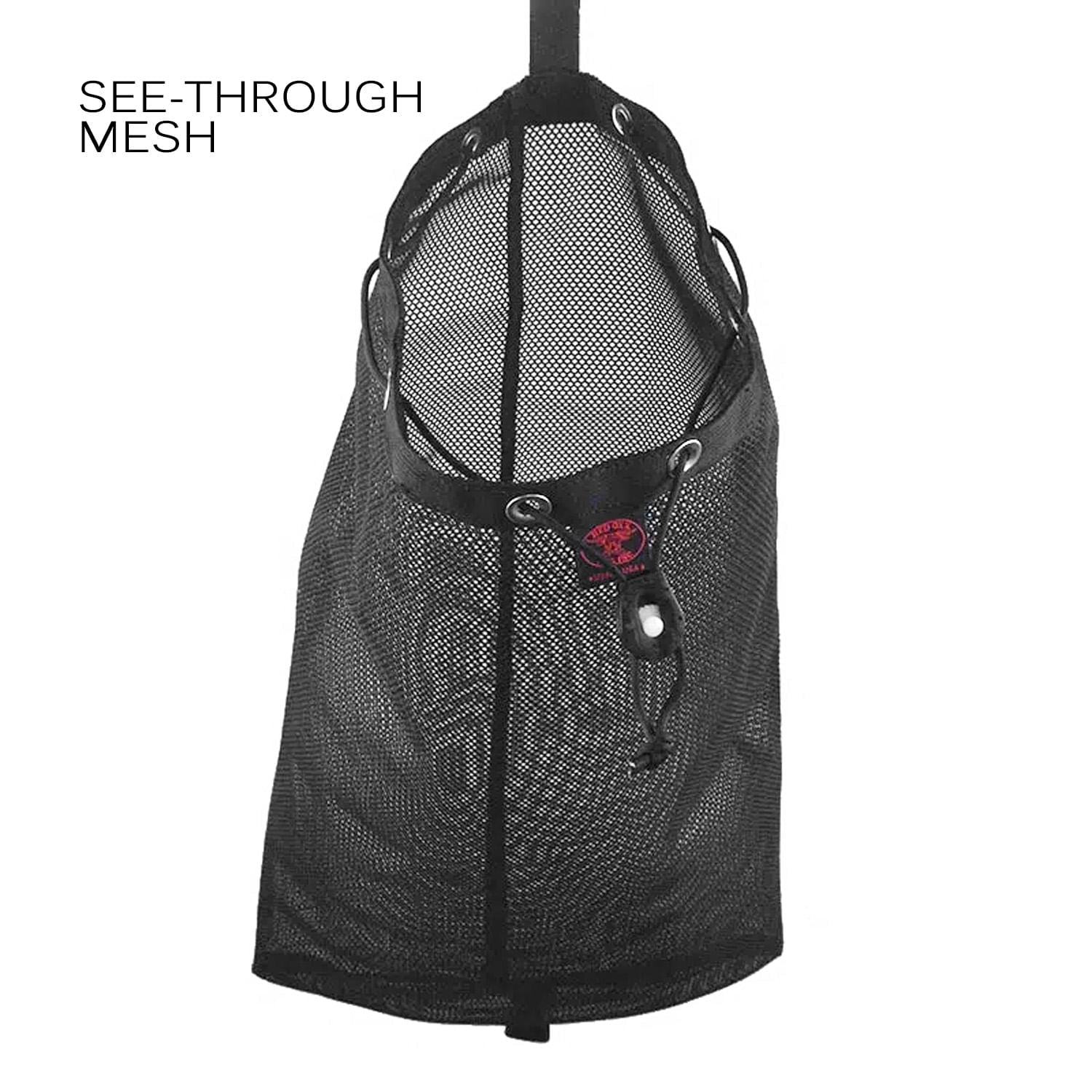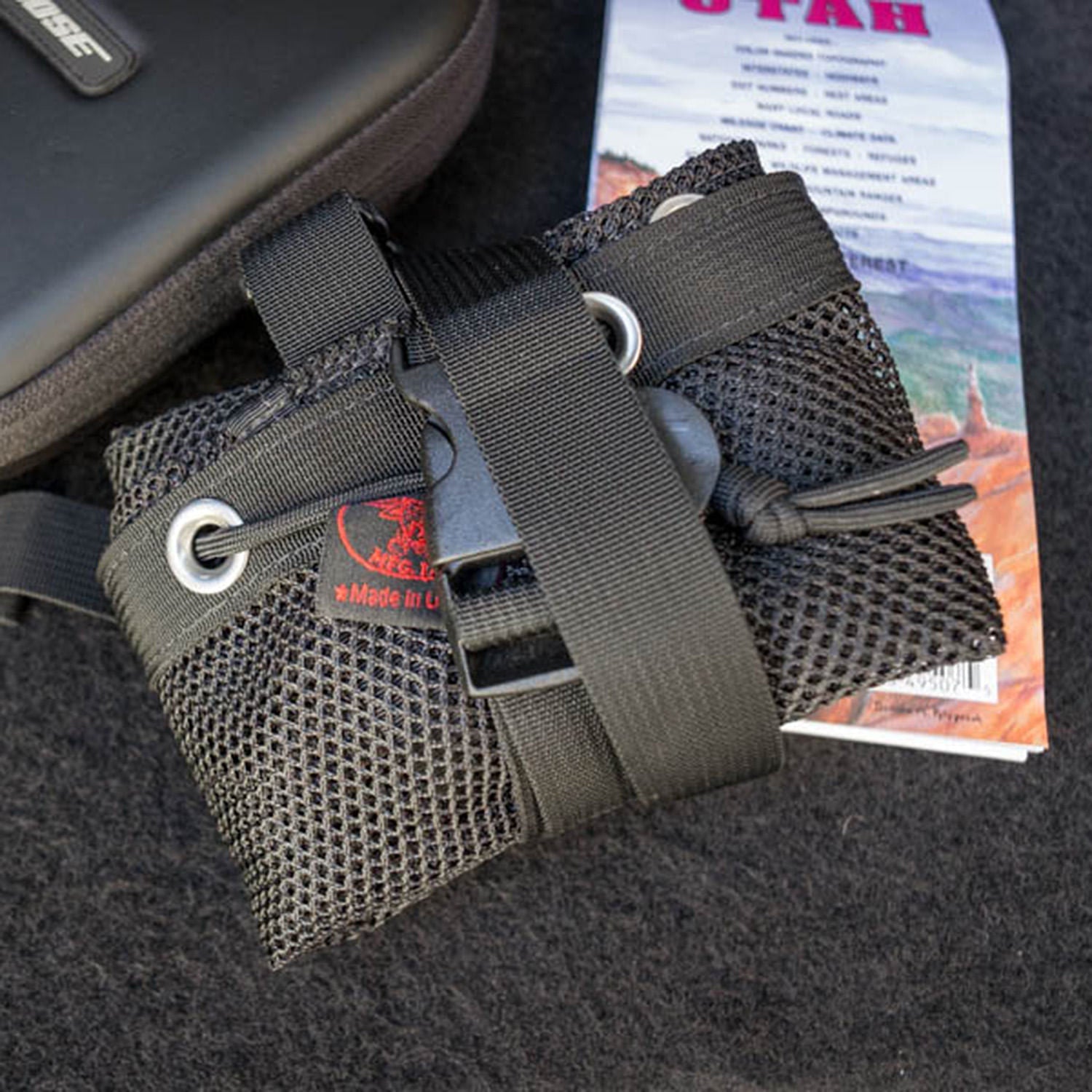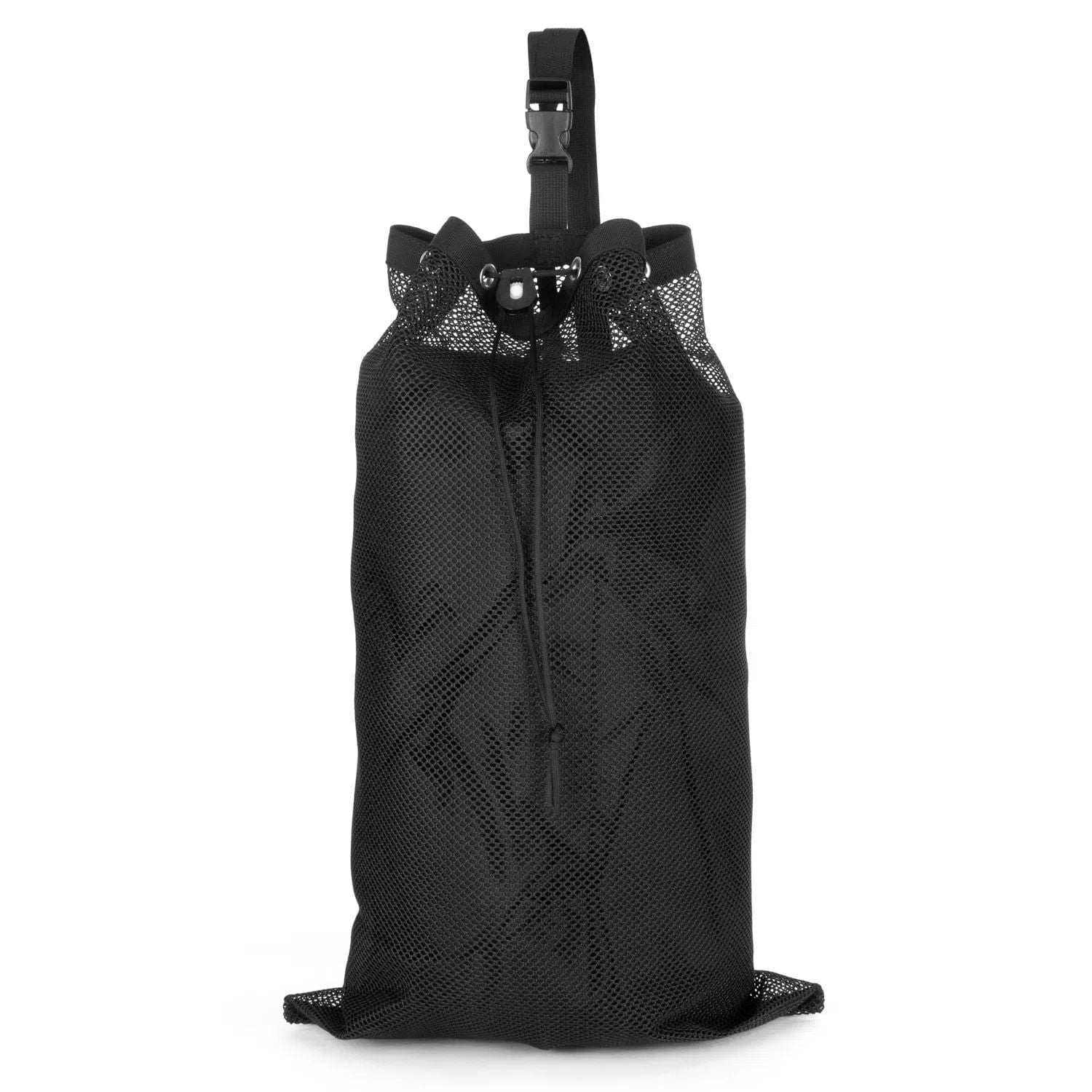 Laundro Bag
The Laundro Bag Laundry Mesh Wash Sack from Red Oxx is just the ticket for storing your dirty clothes on the road. 
 An innovative bag that easily transitions from a hanging laundry bag, to an on-the-go shoulder bag, to a beach bag, to a carry-on bag. Crafted from ultra-durable material and designed to fold up to a compact size.
Made in U.S.A. with our "No Bull" Lifetime Warranty


Mesh allows clothes to breath, reducing mildew
Great for the beach
Folds down to compact pocket size
Handy carry strap for over-the-shoulder carry
Adjustable Fastex clip for easy hanging

Give us dirty laundry! Match your socks to their mates.

The Laundro Bag Laundry Mesh Wash Sack is just the ticket for storing your dirty dungarees until you have time to hit the laundromat. Laundro Bag features our sturdy Apex Soft Mesh which won't rot, rip or tear, solid computer box stitching and Mil Spec para-chord with drawstring Tension Lock to keep your dirty clothes from falling out and stored out of the way.

Adjustable Fastex buckles on top allow this Laundry Bag to hang neatly on any hook or clip it to a towel rail or door handle.

EASY SHOULDER CARRY.
Convert the hanging strap loop to an adjustable shoulder strap, clip to the buckle on bottom and sling your Mesh Laundry Bag over your shoulder to cruise around "hands free". Works well as a personal item and because of it's mesh as it's "check point friendly".

Possibly the world's most convenient everyday carry bag because it can be folded down to fit in your pocket. That's right, the Laundro Bag folds or rolls compact about the size of a pair of bundled socks so you can tuck it away in your luggage, ready to pull out and swallow up those wet swimming trunks and towel.

Check out our folding instructions in the photos or watch the introduction video. Because it's made of mesh your belongings can air out and dry up a bit. No more smelly socks stuffed inside your luggage. Some of the uses seen for the Laundro Bag include:

Laundry bag
Gym bag
Pool bag
Beach bag
Hospital scrubs bag
Check-point friendly bag
Personal item
Everyday carry bag
Muddy shoes or beach sandals bag
U.S.A. Dimensions:

FLAT: 24" L x 15" W
FOLDED: 6.5" L x 5.5" W x 2.5" D
Carry strap: 38" L
Weight: 0.5 Pounds
Capacity: 1884 Cubic Inches

Metric Dimensions:

FLAT: 61cm L x 38cm W
FOLDED: 16.5cm L x 12.7cm W x 6.4cm D
Carry strap: 97cm L
Weight: 0.23 Kilos
Capacity: 30 Liters

Features:

Apex Soft Mesh won't rot or tear
Double stitched reinforced top rim
1" wide web strap with adjustable length for carry and hanging
Adjustable Fastex Clip Buckle
Military spec Paracord
Paracord Tension Lock
Stainless Steel Grommets
Is there a loop at the top of the bag to hang it and still be able to fill it?

Yes, the adjustable Fastex buckle can be clipped to the top to loop over a bar for hanging or clipped to the bottom of the bag for carry.

How do I store my Laundro Bag when I'm not using it for laundry?
You can roll it up and clip the fastex buckle located on the bottom of the sack to the one on the top. Or check out the photos where we show you how to fold your Laundry Bag into a nice portable pocket size package.

I've seen mesh laundry bags literally deteriorate and come apart, especially at the mesh openings and seams. What makes yours so special?
Our Laundro Bag is made with 1992 Black 100% Polyester "soft mesh" which is guaranteed to outlast other mesh textiles. If it does develop a problem, we're here to take it back, wonder how it happened, and replace or repair, no questions asked.

So if this is a laundry bag, soon to get stinky, can I clean it in a washing machine?
Sure, though the instructions on the label say to hand wash and drip dry. Do not place your Laundro Bag in a dryer. Hang up to dry (drip dry) only.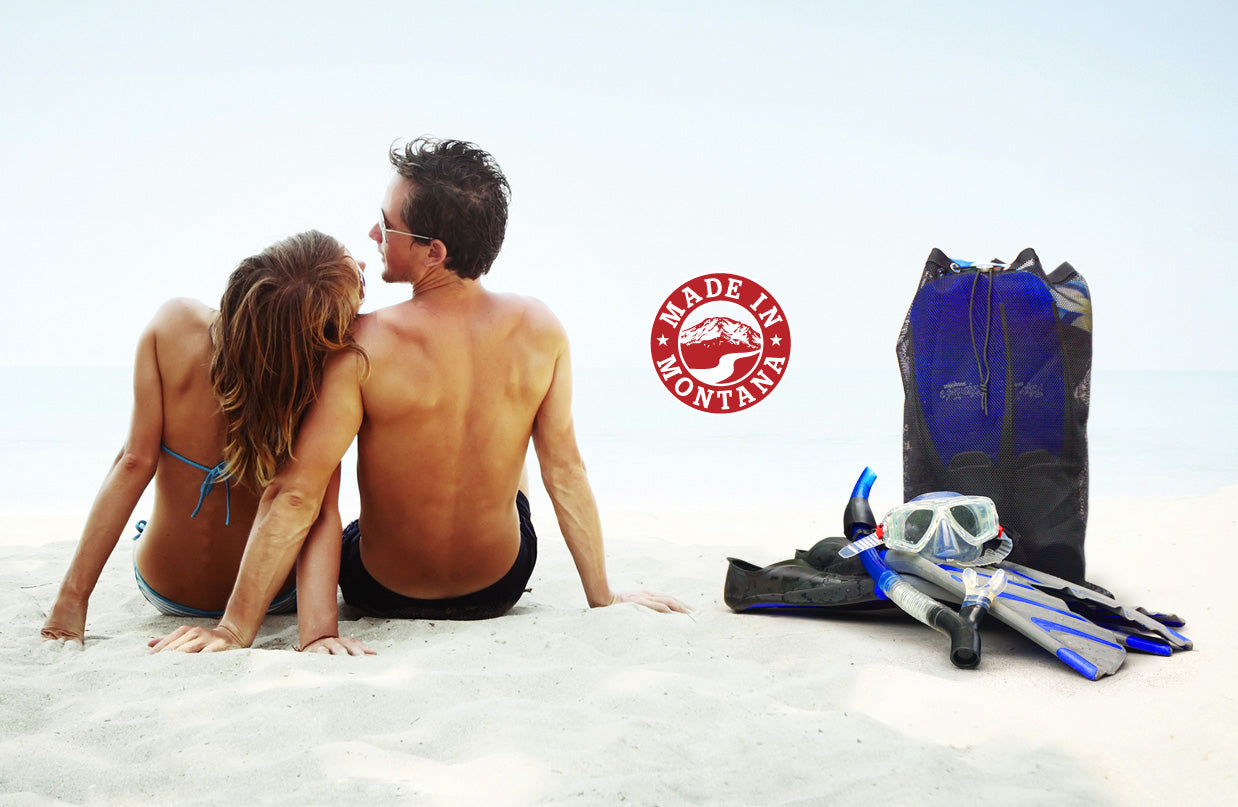 This product has no reviews yet.
This product has no reviews yet.