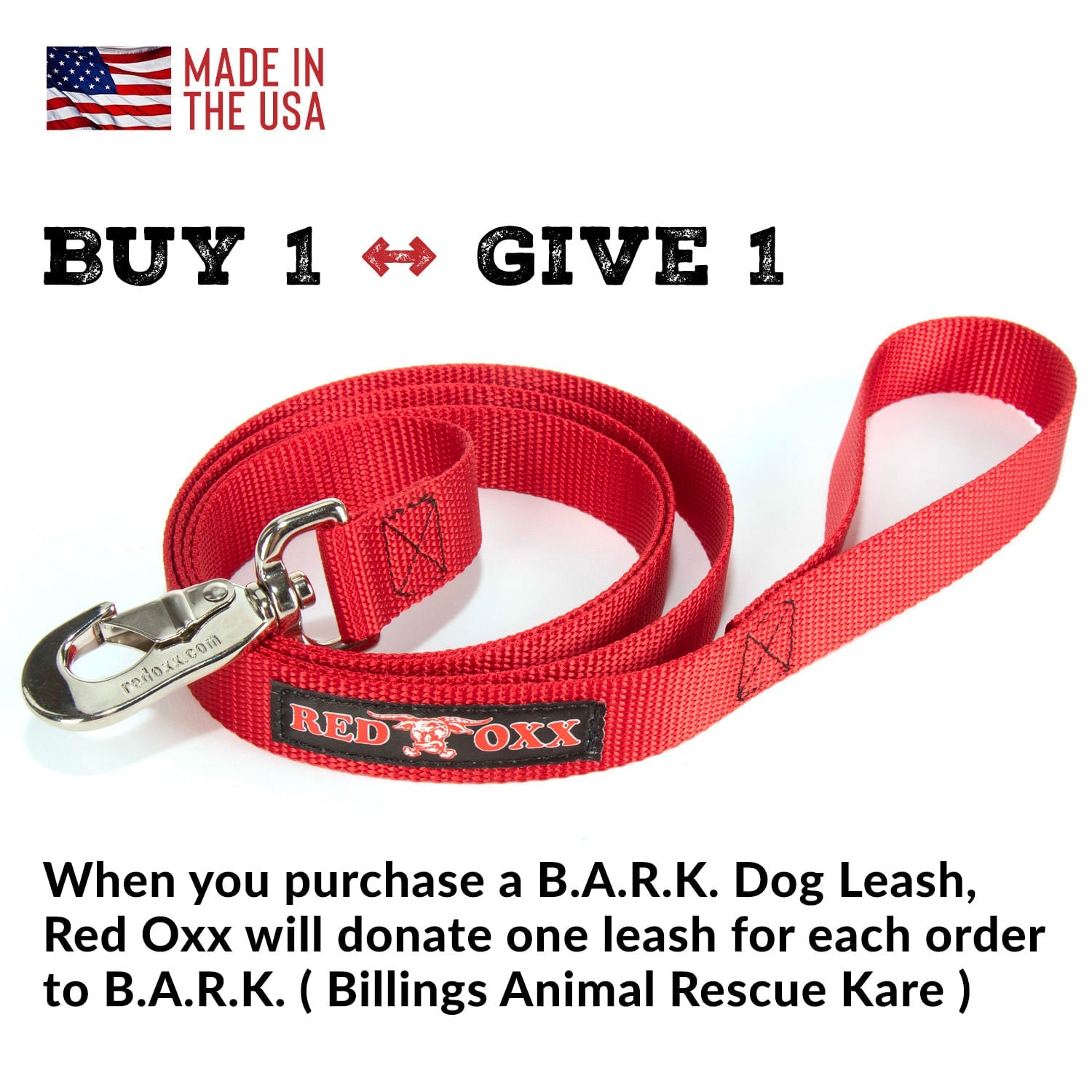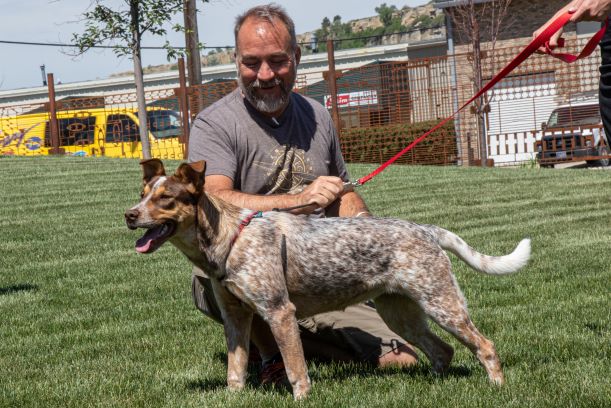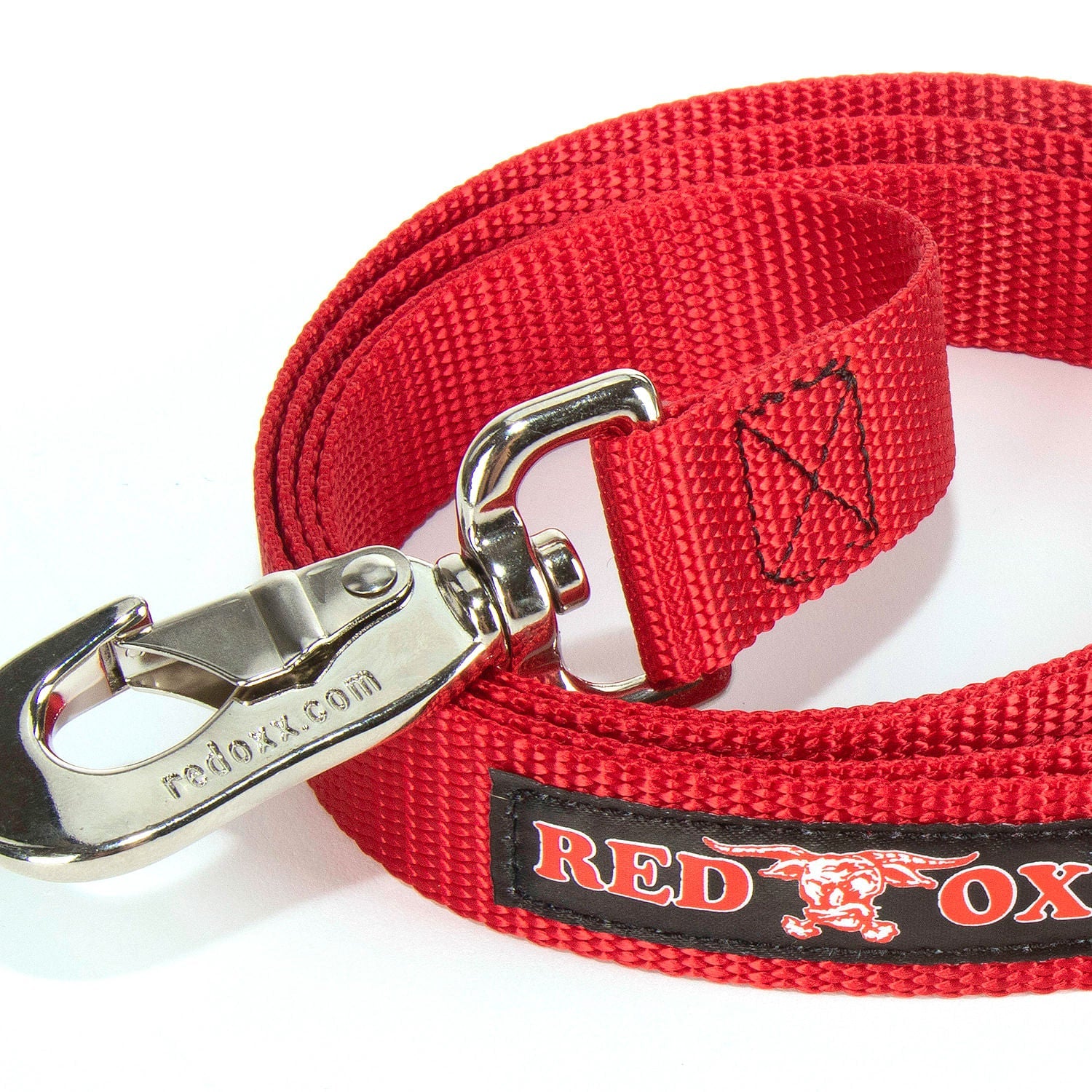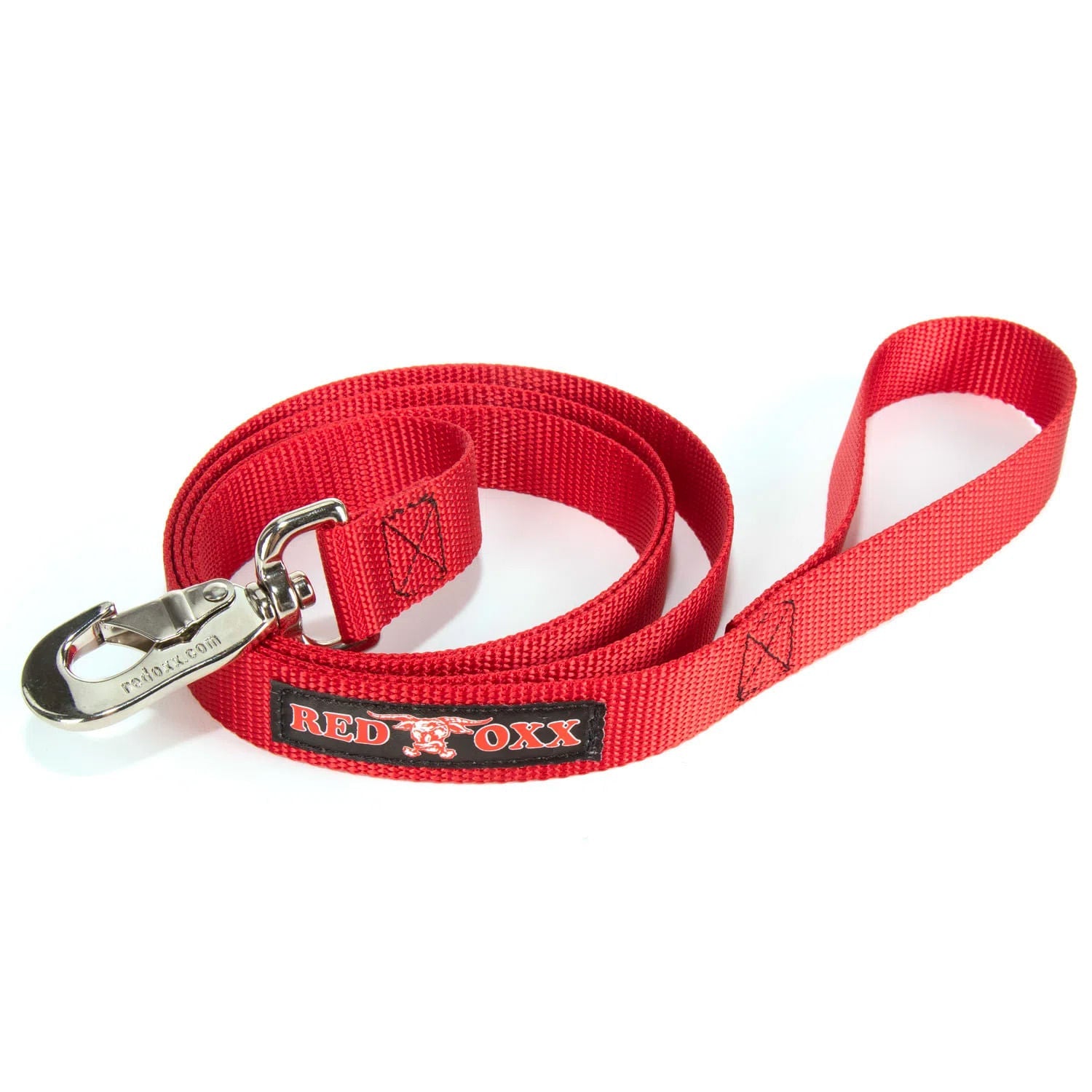 B.A.R.K. Dog Leash
Buy a leash, a leash gets donated to charity 
The B.A.R.K. Dog Leash is designed for convenience, comfort, and reliability. With every purchase, you help us support the local Reservation Dog Rescue. Thanks to B.A.R.K.'s dedication, hundreds of wayward puppies and a few kittens have been given homes. Your support is greatly appreciated. 
RUFF RUFF Meow... 
70 inches long with heavy-duty 360 degree steel swivel clip

B.A.R.K. is the acronym for Billings Animal Rescue Kare pet shelter. B.A.R.K.'s mission is to find good homes for rescued cats and dogs. Red Oxx teamed up with B.A.R.K. to help distribute dog leashes to new pet owners.

When you purchase a B.A.R.K. Dog Leash, Red Oxx will donate a leash to B.A.R.K.. Thus far Red Oxx has donated the first 100 leashes to B.A.R.K.. Our goal is 500.

So far we have reached over 400 leashes sold, and have recently donated another 100.

Learn more about this community outreach charity program here in CEO Jim Markel's story "A Tail of Two Leashes - A Story of Gratitude for Furry Friends."
1 inch wide red nylon webbing

360 degree "Claw" heavy-duty stainless steel swivel clip

Single box stitching

6 inch handle

67 inch length without clip, 70 long with clip

Made in U.S.A.

"No Bull" Lifetime Warranty
Does the leash come with a collar?
The leash does not have a collar, you simply use the Claw to attach to an existing collar.

If I buy several leashes with the same number be donated to B.A.R.K.?
Absolutely, it's a one for one transaction. Each purchase is matched equally. For example, if you buy 10 leashes, Red Oxx will donate 10 leashes. Feel free to donate all of them if you like.

Is the Free Shipping offer available for more than one leash?
Yes, but remember, it's only for Free Ground Shipping to the lower 48 states.
This product has no reviews yet.
This product has no reviews yet.