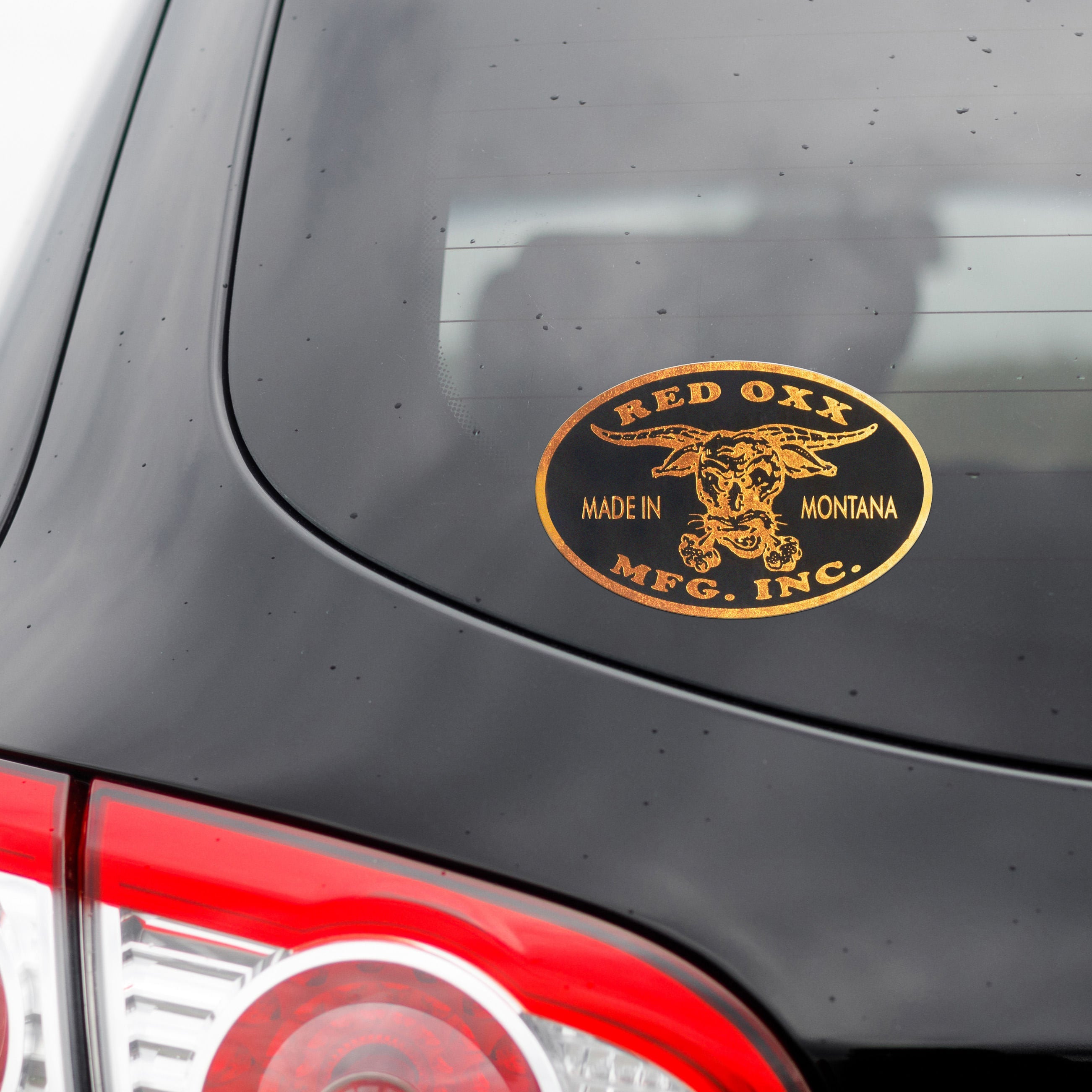 Red Oxx Logo Sticker
If you know you know... 
Carry the spirit of Red Oxx wherever you go, with our official Logo Sticker. Durable mylar overlaminate construction ensures this sticker will last for years, whether you put it on your rig, skateboard, or even a surfboard in a pinch. Show the world you're a Red Oxx fan!
Made in USA 
Dimensions:
4"W x 2.5"H Oval.

Weather resistant materials

Perfect for windows, bumpers and more

Classic Red Oxx Logo

Long-lasting tear-resistant Mylar

3.5 Mil stock, clear 2 mil overlay

Stick-on your Red Oxx pride

Like everything we sell, even our stickers are tough. These high quality Red Oxx "Snorting Bull" Logo Stickers are made from tear-resistant Mylar. This printed vinyl stock is 3.5 mil thick with a clear 2 mil polyester overlay laminate.

The strong adhesive is resistant to the elements and can even be attached under water! The ink is hot-stamped and sandwiched between the layers so it can't be scratched or scraped off. Inks are metallic-based for superior reflectivity.

Choose from Bronze or Silver. Our CEO, Jim, has used them since 1993, not one has "withered and died."
Tear resistant Mylar
3.5 Mil stock, clear 2 mil overlay
Hot stamped imprint process
Metallic Bronze or Silver Ink
Made in the USA for Red Oxx by Leland Label Company
What colors are available?
You may choose from Bronze or Silver.

What size is the sticker?
Stickers are 4" wide and 2.5" high.
This product has no reviews yet.
This product has no reviews yet.