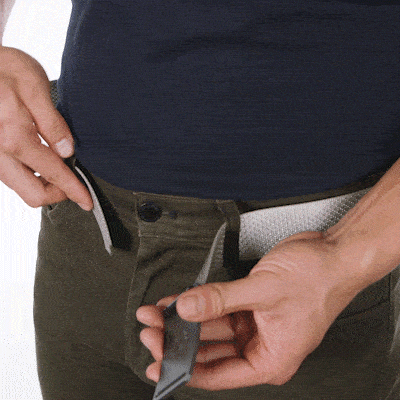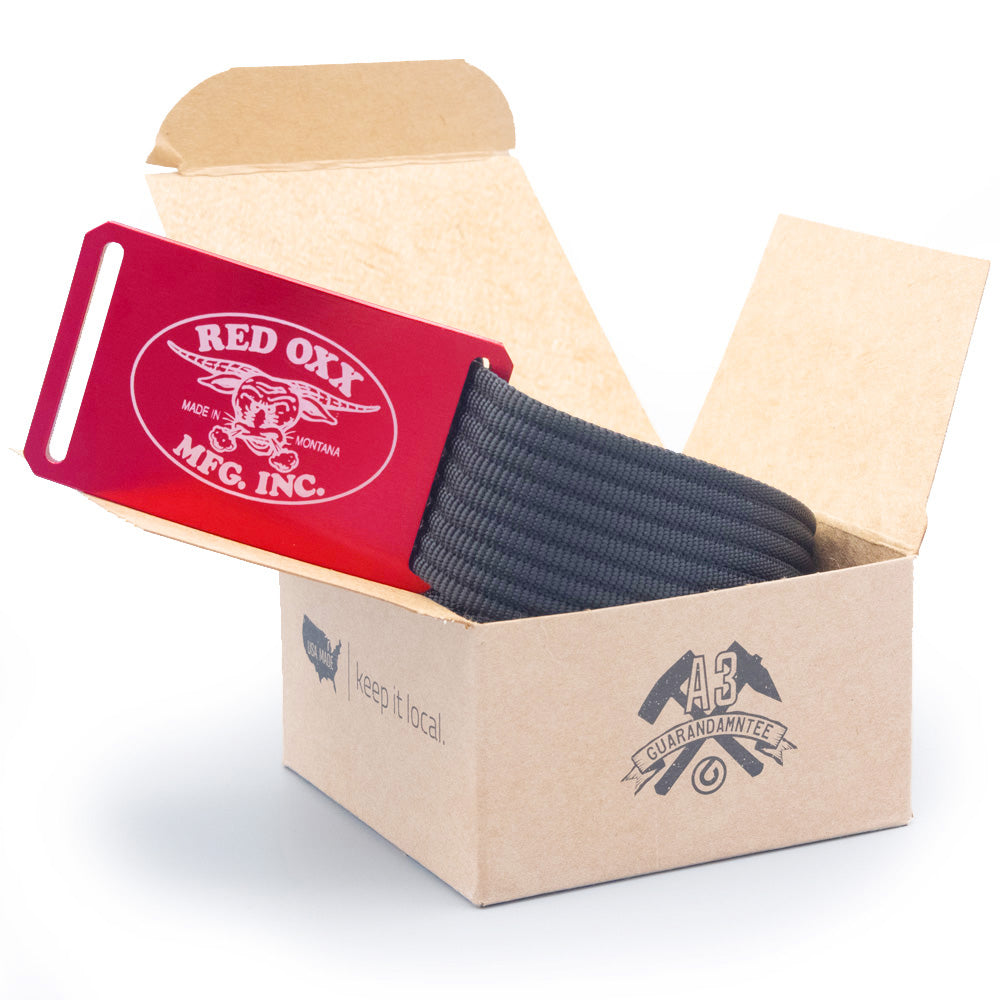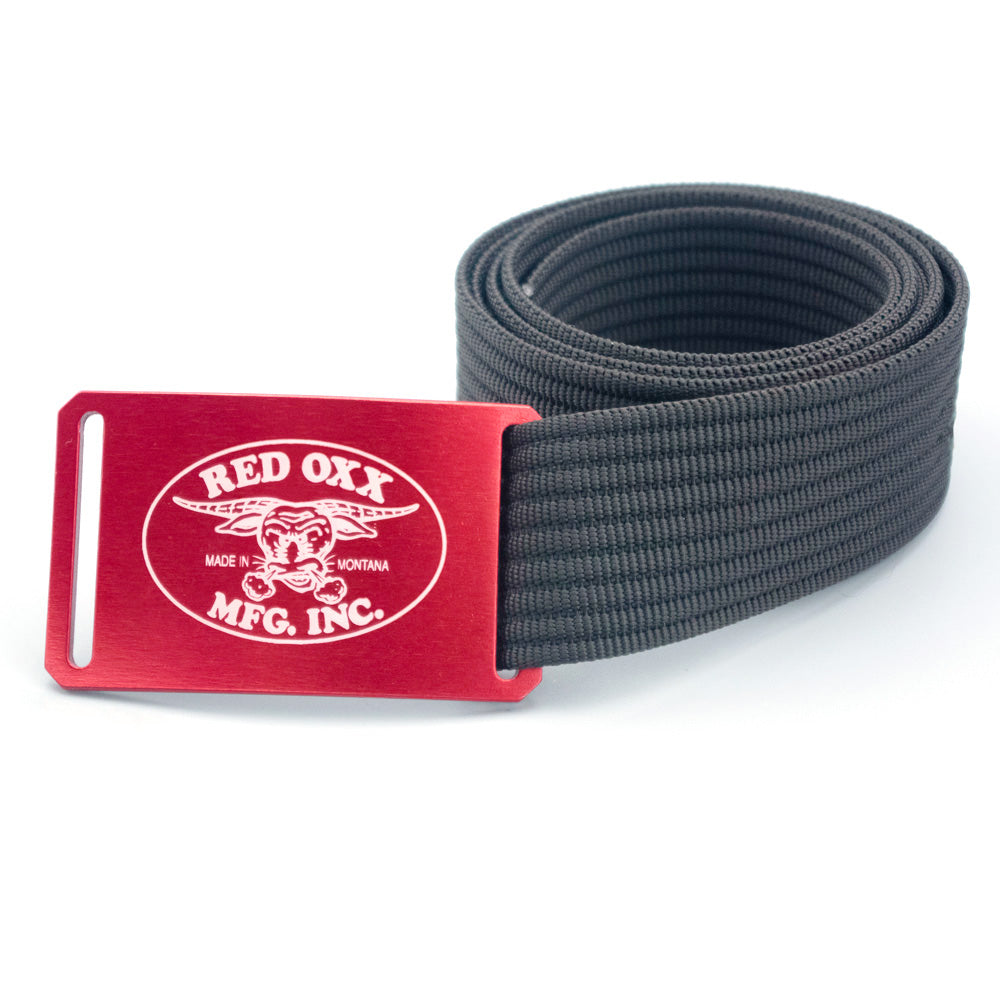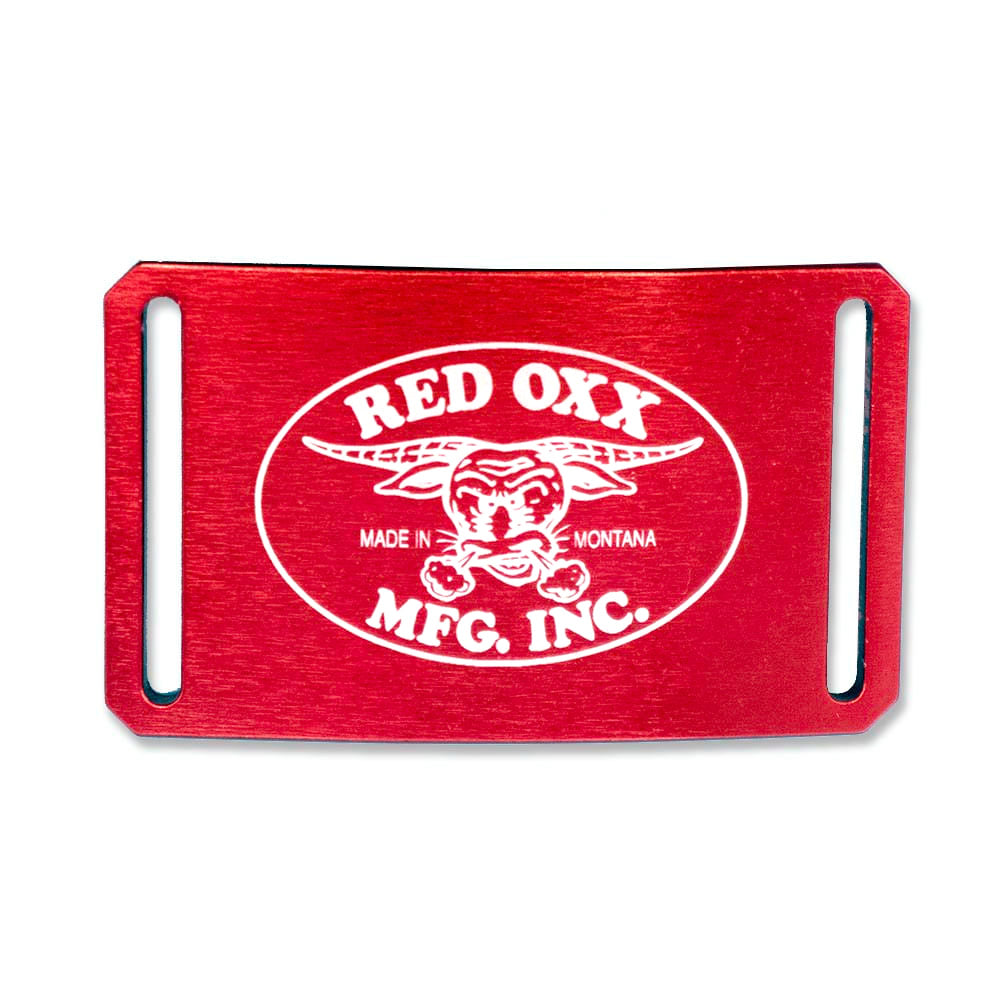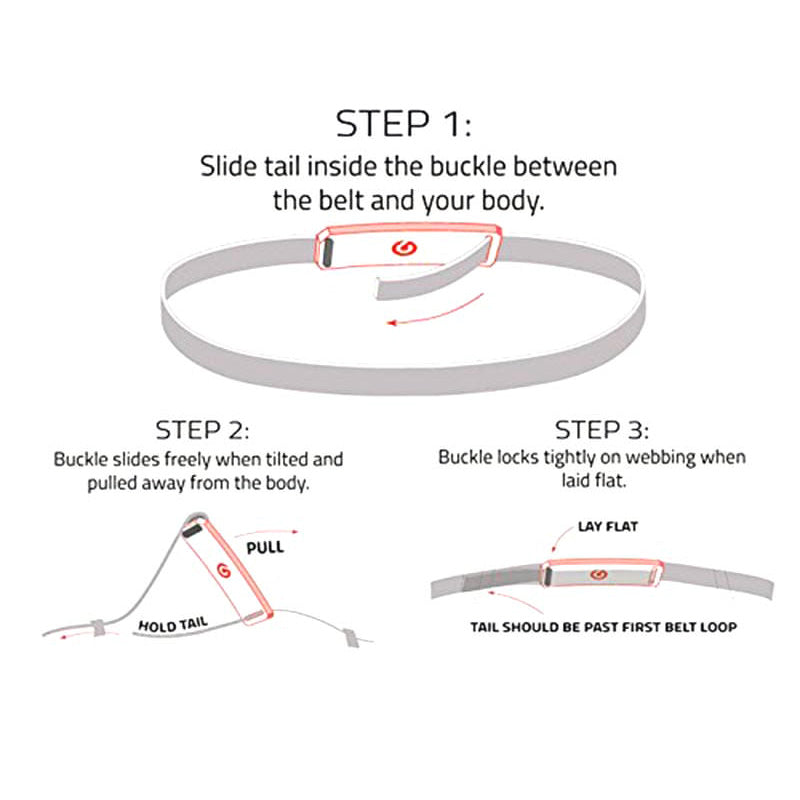 Red Oxx Logo Belt by Grip6
Boundlessly flexible belt! A fashionable fix for the midlife midriff drift.
Sizes - 30" to 40"
Sizes: Varies from 30"-40"

Simple, Lightweight and Comfortable

No Slip Locking Mechanism

The Only Belt with No Holes & No Flap

Carries The GRIP6 A3 Guaran-damn-tee Warranty

Red Oxx logo laser-engraved proprietary graphic

Made in U.S.A. for Red Oxx by Grip6

T6061 Aluminum buckle with a slight curve for life-long comfortable wear

Belly pinching. Ever notice how belt buckles pinch your precious navel? Or how about that belt that you love except when you've chowed down at your favorite Tapas bar? Gotta let it out another notch.

Then you stand up and wait, maybe that was too much, now it's too loose! Embarrassing. Too tight. Too loose. Those one-inch notched belts just don't cut it for the perfect fit.

Grip6 Belts meet our stringent requirements for innovative and creative solutions for daily problems like the all-important keeping your pants on. They're also made in the U.S.A., from American-sourced components, just like Red Oxx Gear.

Machined super-thin at only 2.85 mm thick from sturdy T6061 Block Aluminum, the Grip6 buckle won't bend, break, rust, or warp.

Nor will it gouge your gut, it's smooth on front, top, bottom, and in back - no bumps, hooks or bulges. A gentle curve and it's low profile make the Grip6 the world's most comfortable belt buckle.

The handsome belt material is made from 1.5-inch wide high-strength nylon fiber weave. They even meted out an extra eight-inches in length "just in case".

No worries about where to stuff those extra inches (unlike the ones on your waist), since it's only 2mm thick, the belt will slip under and tuck into your pant loop and you won't even know the difference.

You'll love the infinitely adjustable feature of this tough, stylish belt. A belt so tough it can hold up to 2000 pounds - suspended!

HOW TO ADJUST YOUR Grip6 BELT FOR THE PERFECT FIT

Slip your Grip6 belt round your waist through your pant loops.
Admire how smoothly the weave slides through the belt loops.
Tuck the belt end into the open slot on the buckle front, sliding the belt under the buckle.
With the buckle angled outward from the other end, you can adjust the comfort fit of your belt, easily sliding the belt in or out for fit, tucking the end into a belt loop under the belt if needed.
Next, push the buckle flat against your stomach and admire in the mirror the slim, trim and fashionable look you've achieved.
Or just check out the How to Adjust graphic for informative visuals, in case written descriptions aren't your thing.

Red Oxx Radial belt and buckle by Grip6. Designed for supreme comfort, created with absolute style, and built to last.
Length Sizes: 30, 32, 34, 36, 38, or 40"

Width: 1.5"

Weight: 3.2 ounces.

Buckle Dimensions: 1.8" W x 3" L

Classic Red Oxx Snorting Bull Logo

Made in U.S.A. for Red Oxx by Grip6

T6061 Aluminum buckle with a slight curve for life-long comfortable wear

Smooth front and back buckle, no bumps or hooks or ridges to gouge your gut

High-tensile strength heavy-duty nylon fiber weave belt

Belt available in Black only, buckle in Red Oxx Red Eye Red only

Grip6 A3 Guaran-damn-tee warranty - any time, any reason, any condition

Available in six common supremely comfortable lengths

Got a problem? Return your belt to Grip6, do not return it to Red Oxx.
Does it come with a belt?
The Grip6 belt buckle ships with Grip6's proprietary heavy-duty nylon webbing belt that offers years of trouble-free service.

Is the buckle available in any other finish?
Currently, the Radial Belt is only offered in "Red Oxx Red Eye Red".

My belt is frazzled, where do I send it for warranty and repair?
Send your Grip6 belt directly to Grip6 for any and all warranty issues. Do not return it to Red Oxx.

Can you ship USPS?
Yes, Red Oxx will ship USPS upon request. Simply state, "Please ship USPS" in the cart comments during checkout and we will adjust your billing accordingly.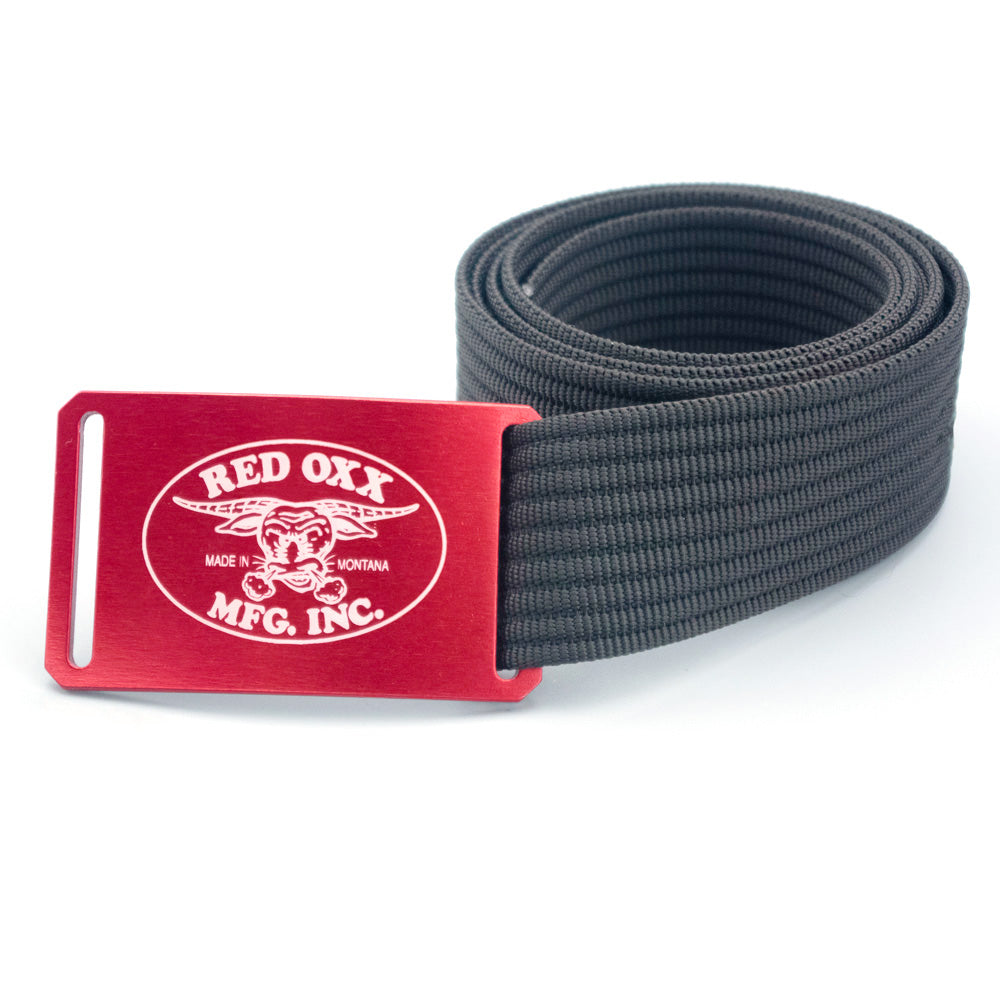 This product has no reviews yet.
This product has no reviews yet.