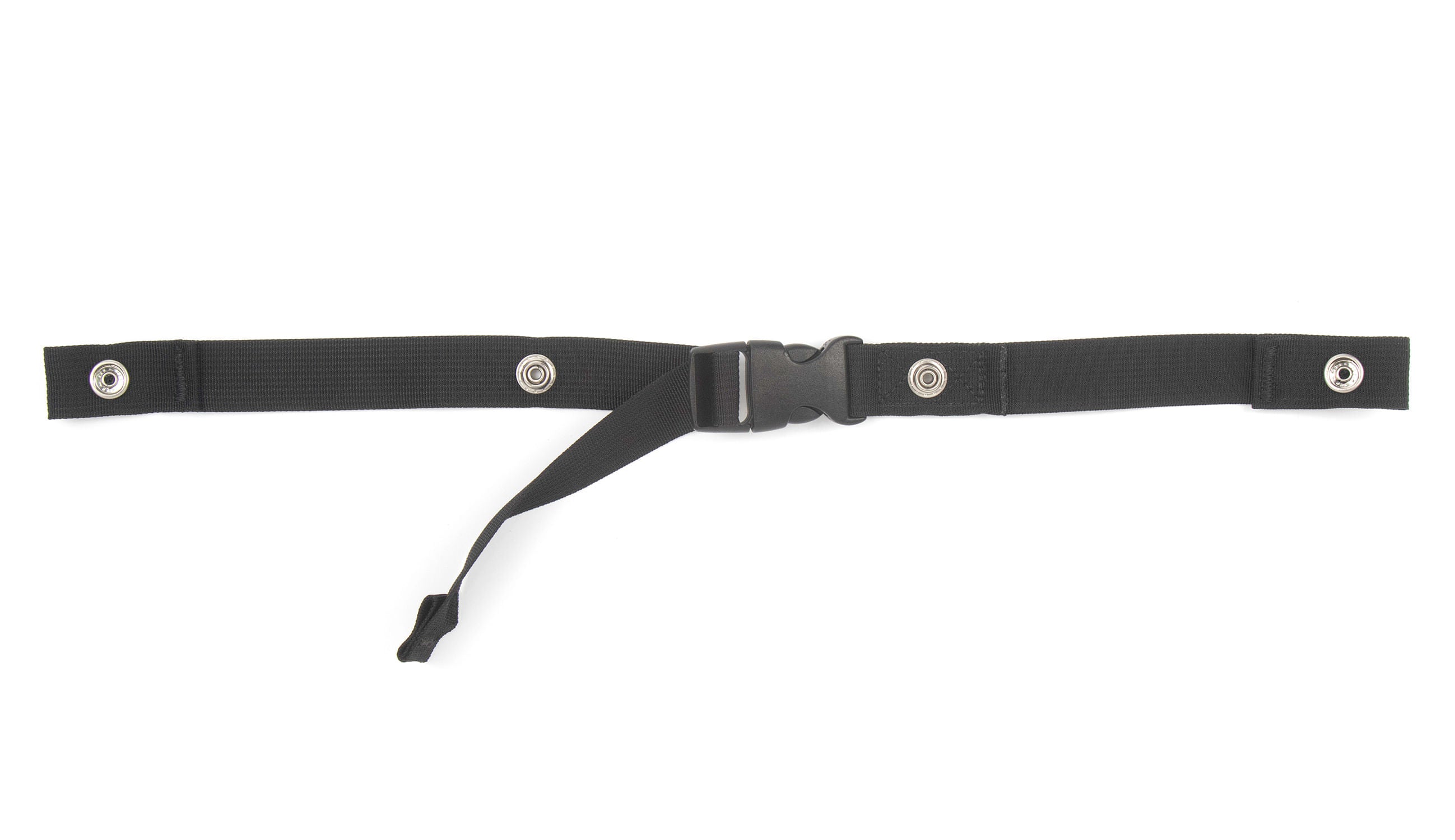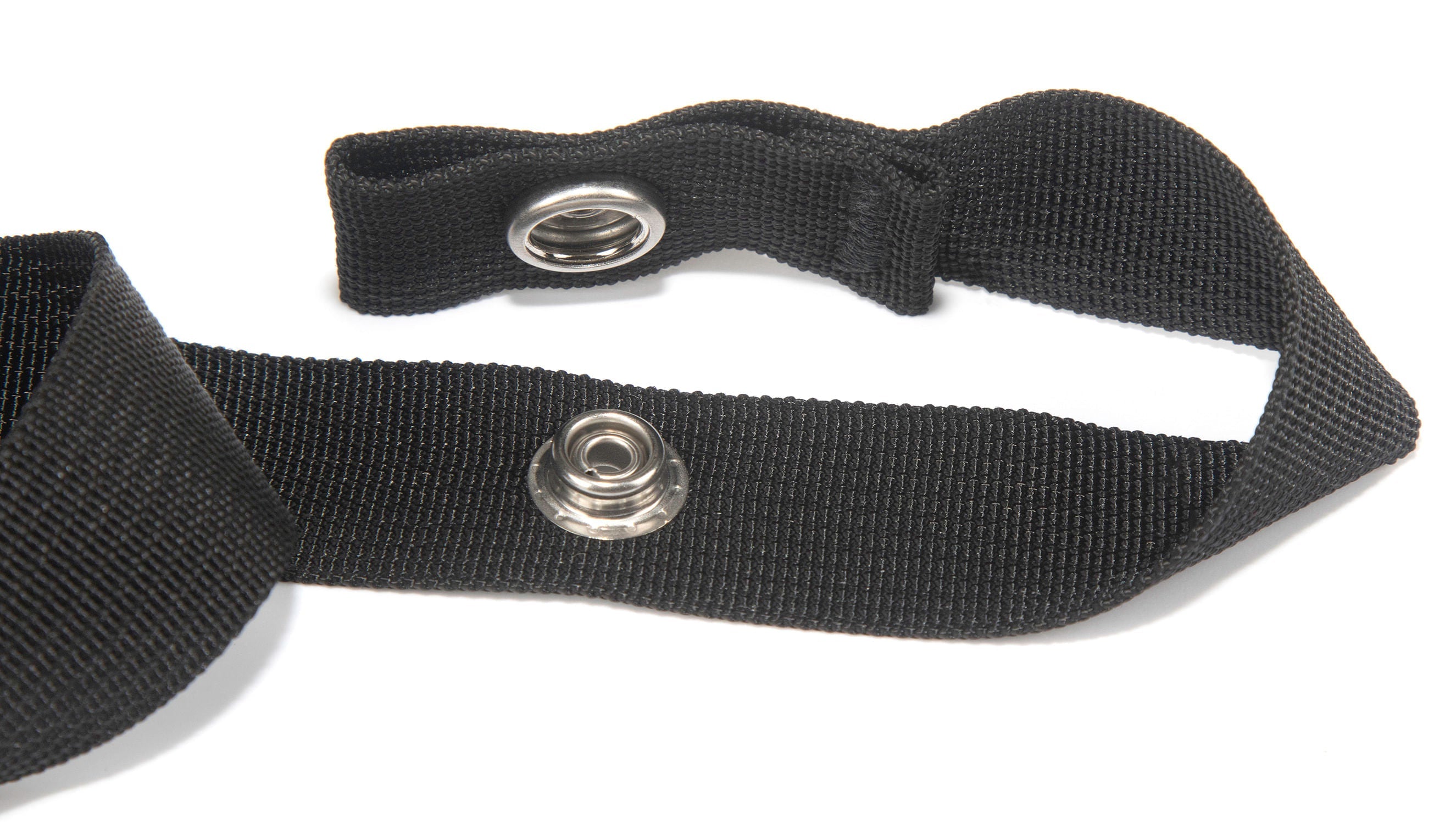 Yoke Backpack Sternum Strap
Balances your load. The Red Oxx Yoke Sternum Chest Strap helps reduce backpack and rucksack shoulder strap discomfort.
Made in U.S.A. with our "No Bull" Lifetime Warranty
Dimensions: Strap: 16 " L Extended - 9" L Shortened
Adjustable weight distribution using the Fastex Buckle
Red Oxx Stainless Steel Snaps secures to your backpack straps
Designed and hand-crafted with pride from American-sourced materials in Billings, Montana U.S.A.

Dimensions:
Strap: 16 " L Extended
9" L Shortened

A yoke is a piece of sturdy wood applied between two oxen engaged in pulling a cart. An appropriate name for a chest strap that relieves weight and pressure on your shoulders.

The Red Oxx Yoke Sternum Chest Strap helps balance your backpack or rucksack load, equalizing the weight on both shoulders. The Yoke Sternum Chest Strap also helps to make your load snug, so it won't shift around as much. A highly recommended backpack and rucksack accessory.
Chest strap length extended USA: 16"

Strap length extended metric: 40.6cm

Strap Width USA: 1"

Strap Width metric: 2.5cm

Adjustable length Fastex Buckle assures rugged long-lasting stability

Red Oxx stainless steel branded snaps hold tightly together

Rugged black 1" wide nylon webbing

Replaces lost Yoke Sternum Strap shipped with all bags that have backpack straps

Made with pride in Billings, Montana U.S.A.

"No Bull" Lifetime Warranty

Red Oxx cannot replace lost straps
Can I use this sternum chest strap with any Red Oxx bag that has retractable backpack straps
Yes of course, the Yoke will fit all Red Oxx bag straps -- including Rucksacks, Backpacks, Hybrid Convertible bags and the Sherpa Jr. and Big Oxx Expedition bags.

I lost the sternum strap that came with my bag, can I use this as a replacement?
Yes, this is the same strap that came with your bag. We recommend unsnapping the strap and tucking it into a zippered pocket on all bags that have retractable backpack straps such as the Sky Train, Tres Hombres, Lil Hombre, Sherpa Jr. and Big Oxx. That way the Yoke won't slip off the shoulder strap bottom once it's disconnected to be tucked back into the bag and become lost when you need it.

My Yoke broke. The buckle broke a tooth and no longer holds the two halves of the strap together. Do I send it in for warranty repair?
Yes, please send us your broken Yoke. You can download our warranty return form for quick processing and shipping here.

Can you ship USPS?
Yes, Red Oxx will ship USPS upon request. Simply state, "Please ship USPS" in the cart comments during checkout and we will adjust your billing accordingly.
This product has no reviews yet.
This product has no reviews yet.