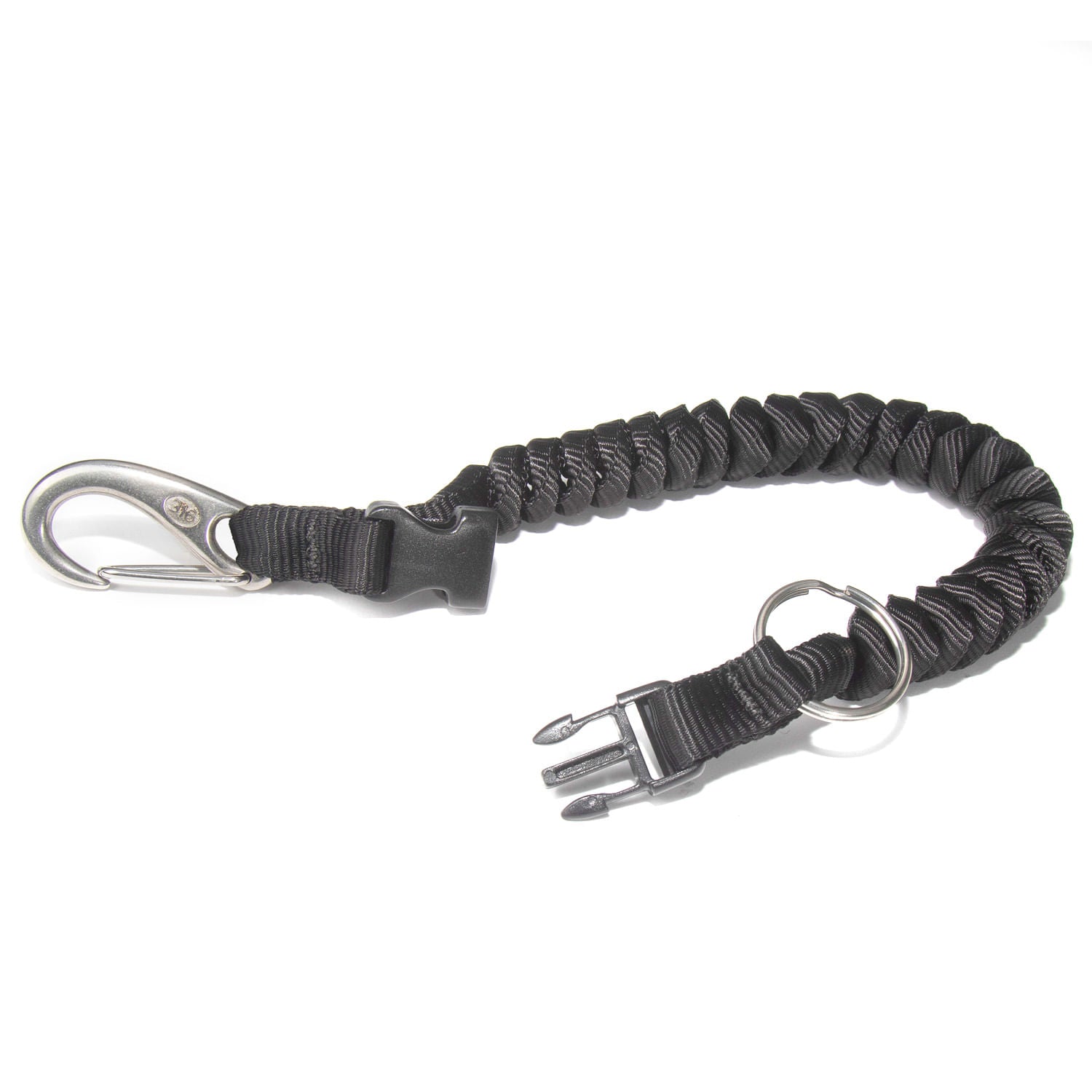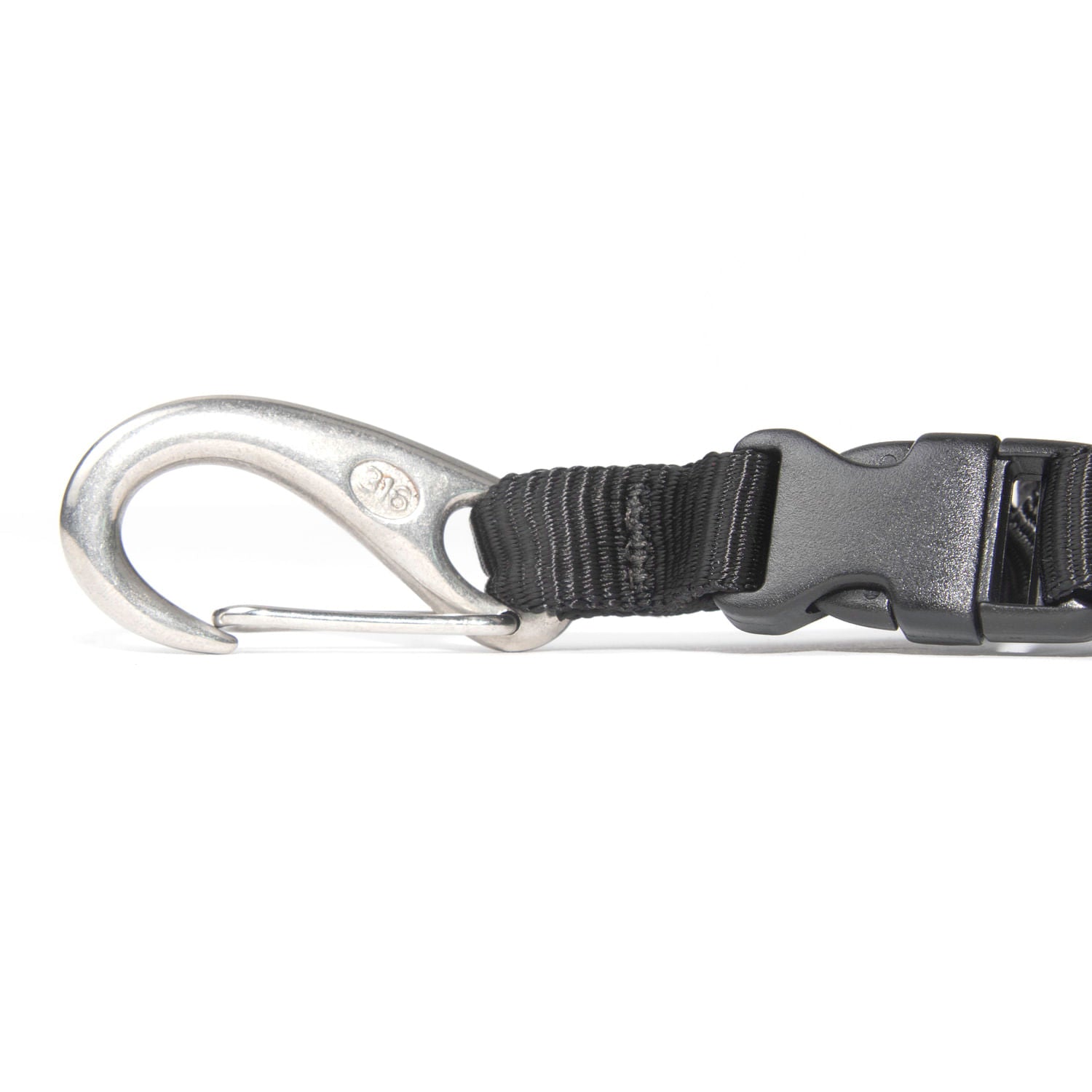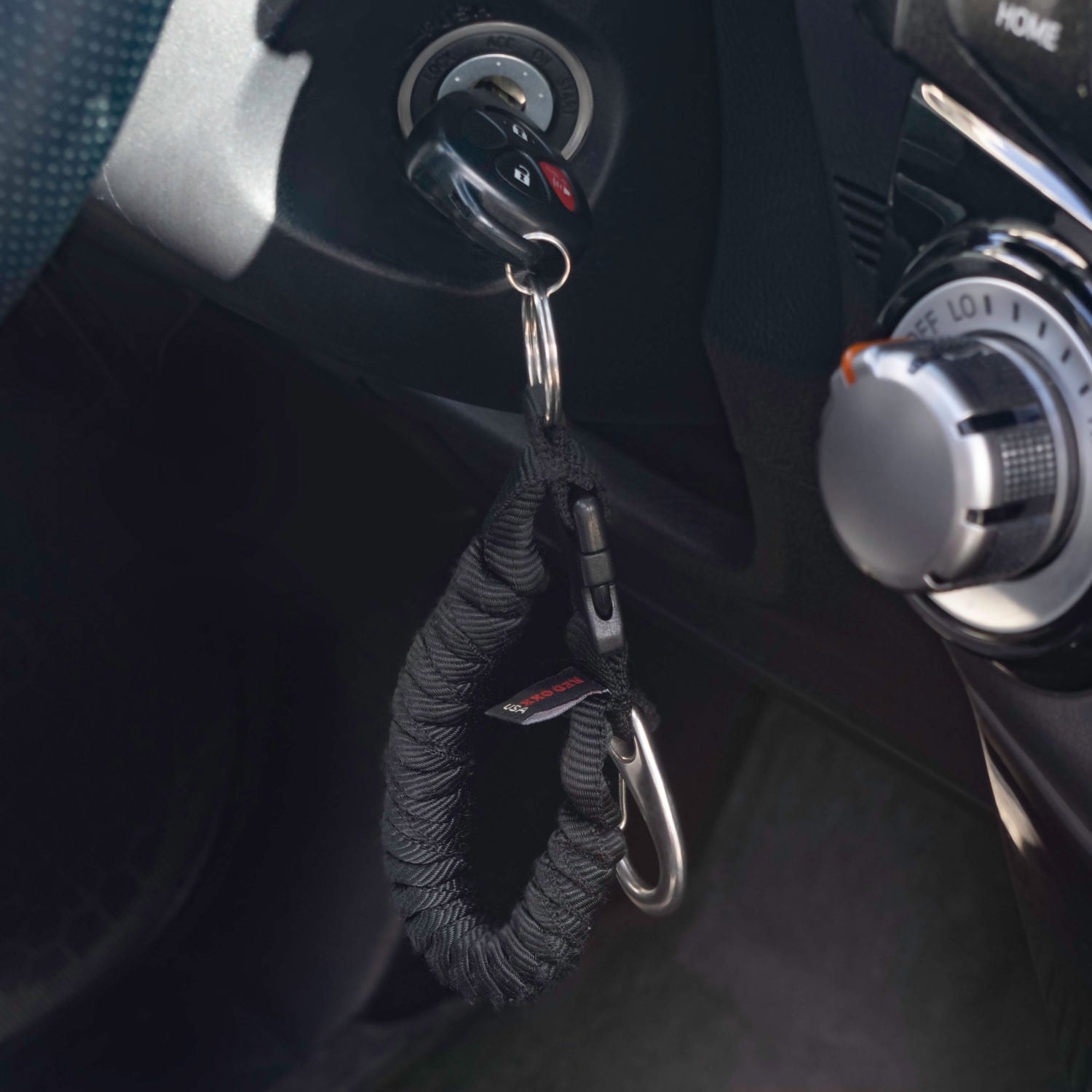 Red Oxx Key Fob Mini Coil Lanyard
Put a leash on it! 

The Red Oxx Key Fob Mini Coil Lanyard is the perfect solution for keeping track of your keys. It is made of durable tubular nylon with stainless steel hardware and features an adjustable Fastex buckle with elastic stretch which lets you comfortably secure it around your wrist.
Made in U.S.A. with our "No Bull" Lifetime Warranty
Flexible: From about 5 inches coiled, it can extend to 36 inches

Stainless Steel Clip

No bounce stretch-coil never tangles

5/8" Fastex Quick-release buckle

A secure tether with a variety of applications

Great for tools, keys, flashlights and more

Never dig at the bottom of a bag for your keys again

Flexible: From about 5 inches coiled, it can extend to 36 inches

Having your keys handy when your hands are full is a great way to make life a little simpler. Our Red Oxx Key Fob Mini Coil Lanyard Tether easily hangs off your wrist, without sliding off, and is at the ready to swing into action to slip your key into a lock. Or you can attach it to a belt loop on your pants with the quick snap stainless steel hook.

To create a more secure attachment unclip the Fastex buckle and loop that through a belt loop and then reclip the buckle. When clipped closed this way the Mini Coil will stretch out from 5 inches diameter to 17 inches, giving you plenty of reach to work your keys and still have the tether safely hooked on your pants.

The Mini Coil Key Lanyard Tether features a nylon fabric covered safety coil tether that will not tangle nor bounce. Heavy-duty stainless steel clip hook and one-inch key ring will never rust.

As mentioned you can clip the Fastex buckle closed to form a handy wrist loop. When the buckle is unclipped the Key Lanyard Tether will extend from about 5 inches out to three feet (36 inches) and can function as a lanyard.

Originally designed for naval personnel to prevent walky talkies from sailing overboard, the Mini Coil Key Fob Lanyard Tether will easily clip to the daisy chain loops on your backpack, safety harness, tool belt, pants belt loops, a pin mount key clip in your bag or any convenient ring location. Use it for:

Securing keys
Flashlights
Instruments
Tools
Knives
Firearms
Communication devices like Walky Talkies and Radios
Wallets
and more...

Will not tangle or lose its coil over time as the tubular nylon wrap-over and coiled stretch-elastic insert was developed for employment of large heavy-cargo military parachutes.

Made in U.S.A. for Red Oxx by a Diving Products company.
Heavy-duty stainless steel 1 inch clip hook

1 inch diameter stainless steel key ring

5/8 inch Fastex Buckle

Flexible: extends from 6 to 36 inches

1/2 inch tubular nylon wrap-over and coiled stretch elastic insert

Bounces back to a tight coil about 6 inches long every time

Not affected by weather, moisture or temperature

Soft to the touch elastic nylon wrap

Won't pinch or mar your skin

Made in U.S.A.
Does the Mini Coil Lanyard Tether bounce when loaded with keys when worn on my wrist?
There is minimal bounce when worn on the wrist as a key ring lanyard loop.

This key ring is heavy-duty and tough to open. Is there an easy way to load and unload my keys on it?
You bet, simply take a staple remover and use the jaw and teeth to separate the rings and hold them open, then slip your keys on or off.

Can you ship USPS?
Yes, Red Oxx will ship USPS upon request. Simply state, "Please ship USPS" in the cart comments during checkout and we will adjust your billing accordingly.
This product has no reviews yet.
This product has no reviews yet.