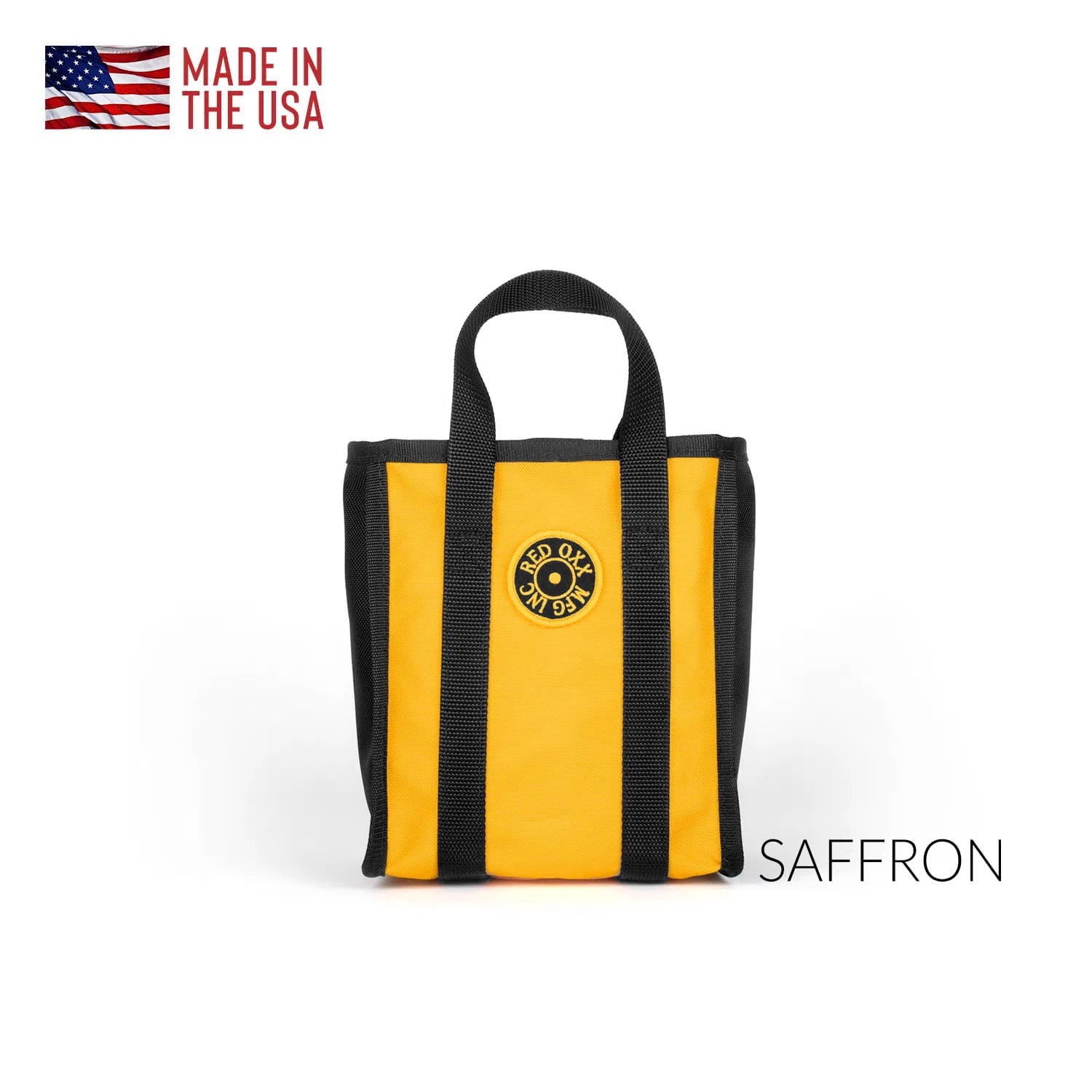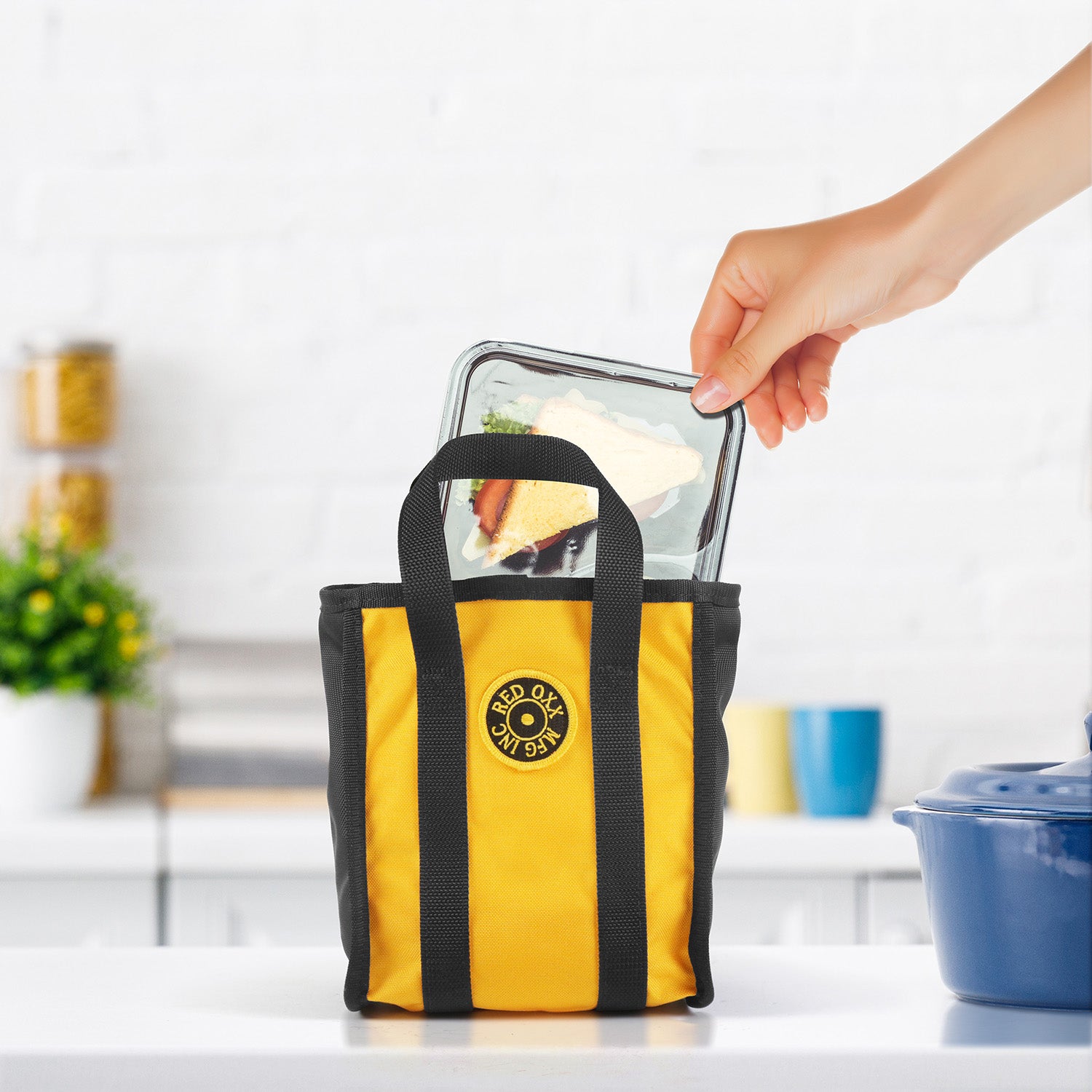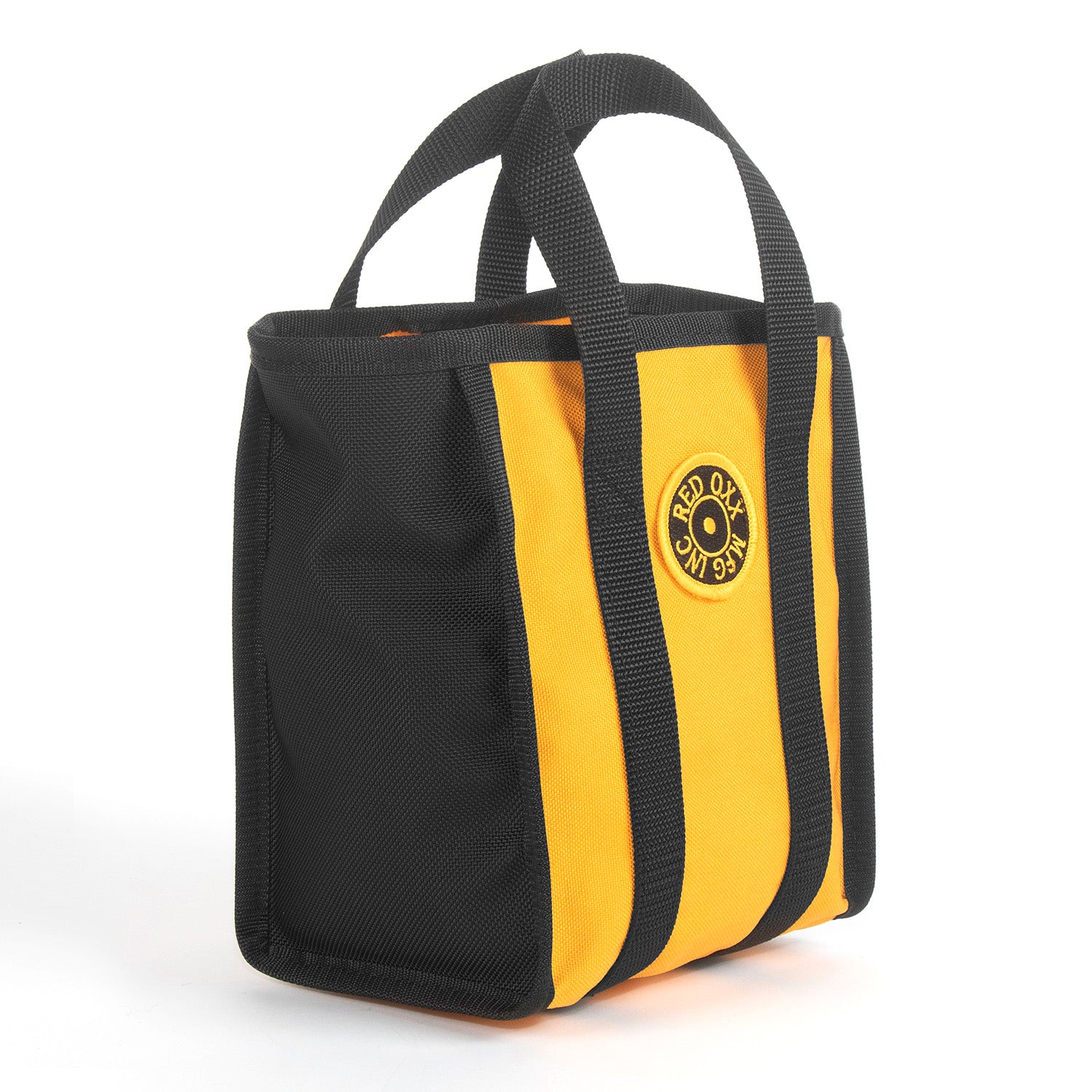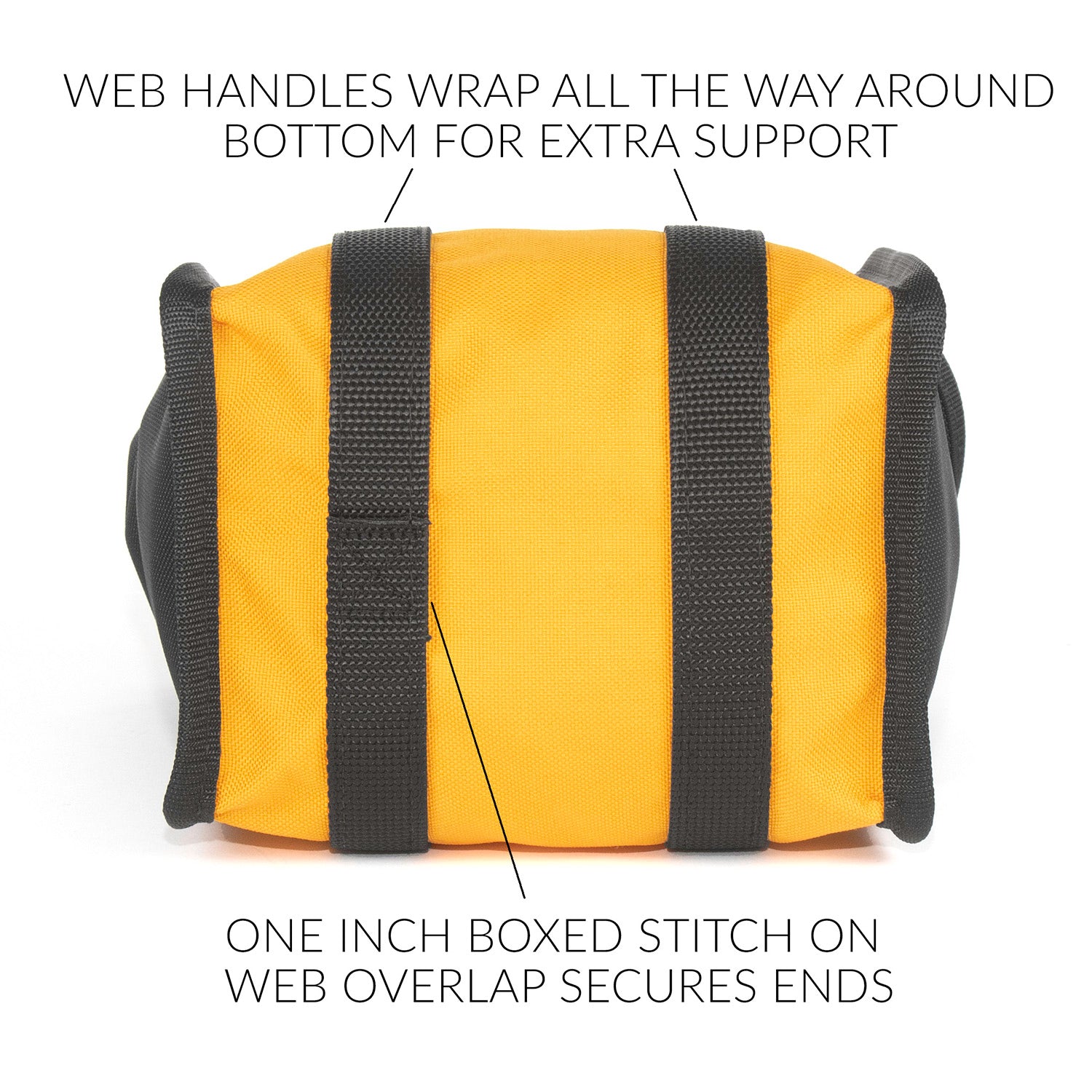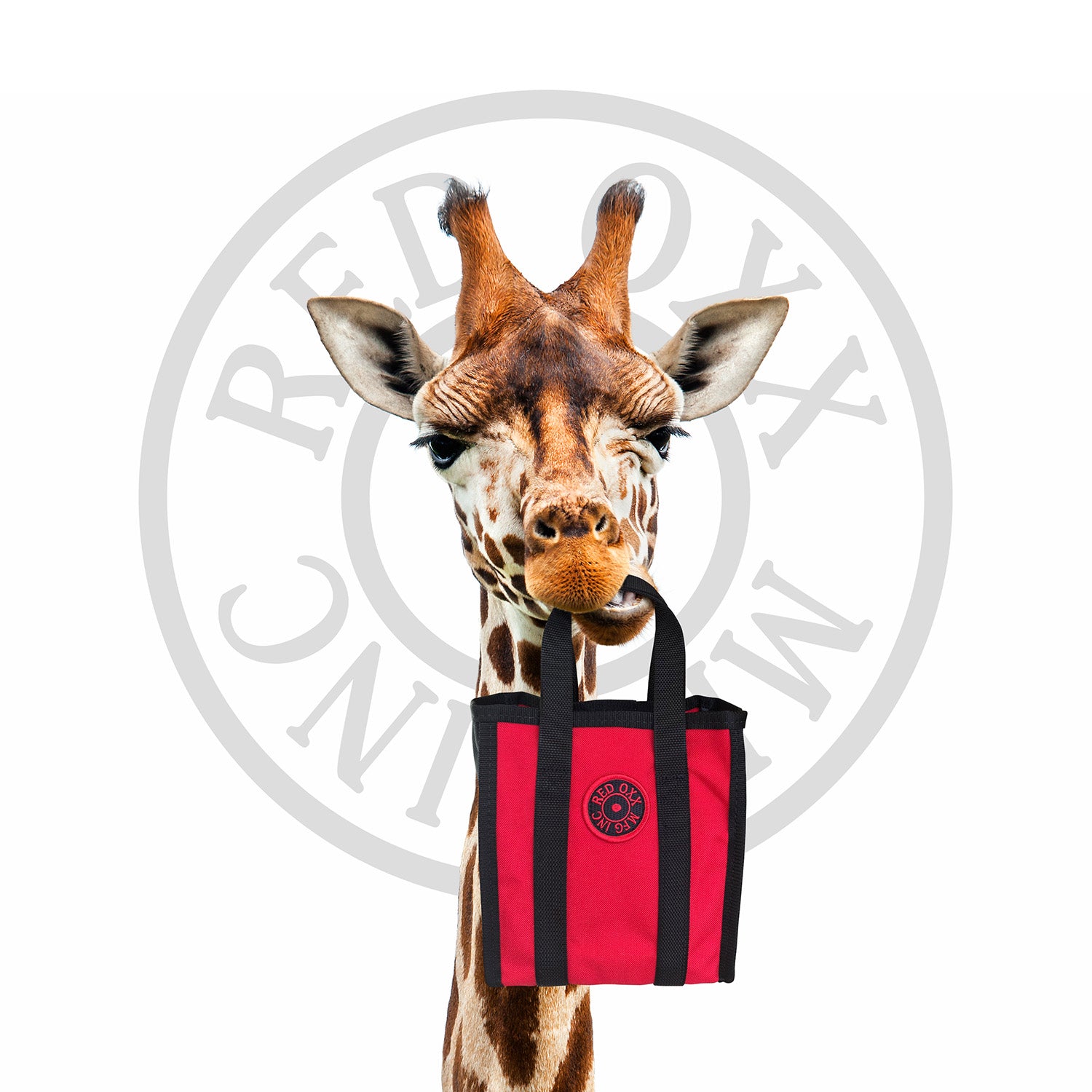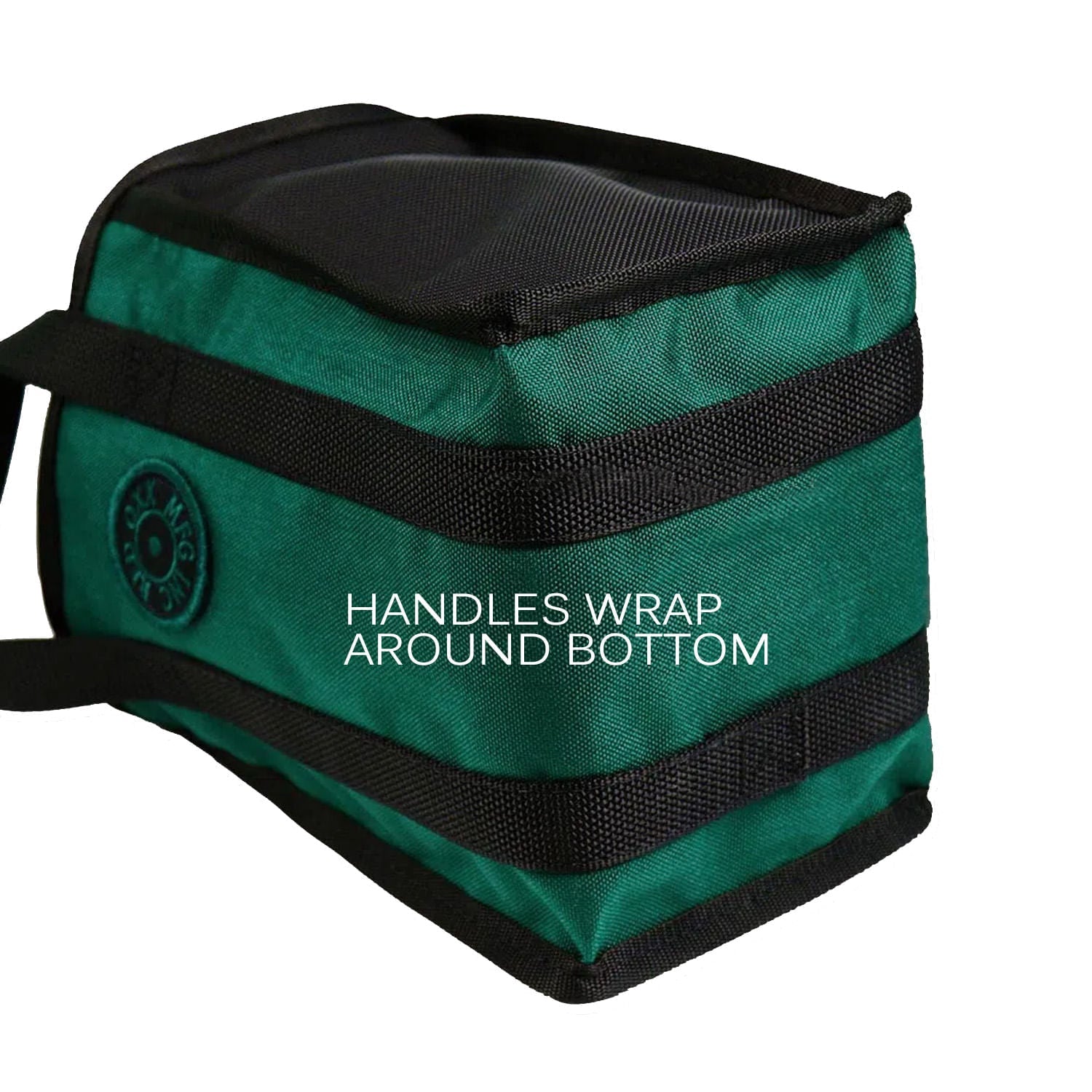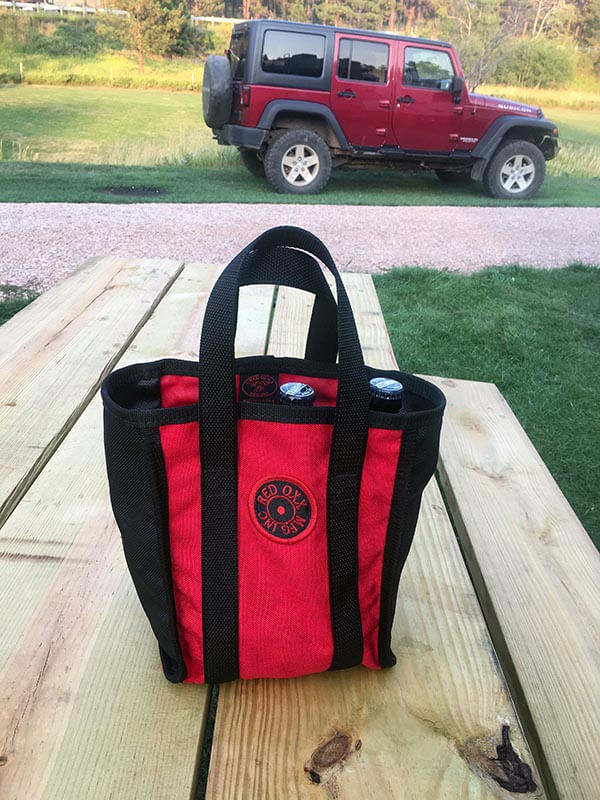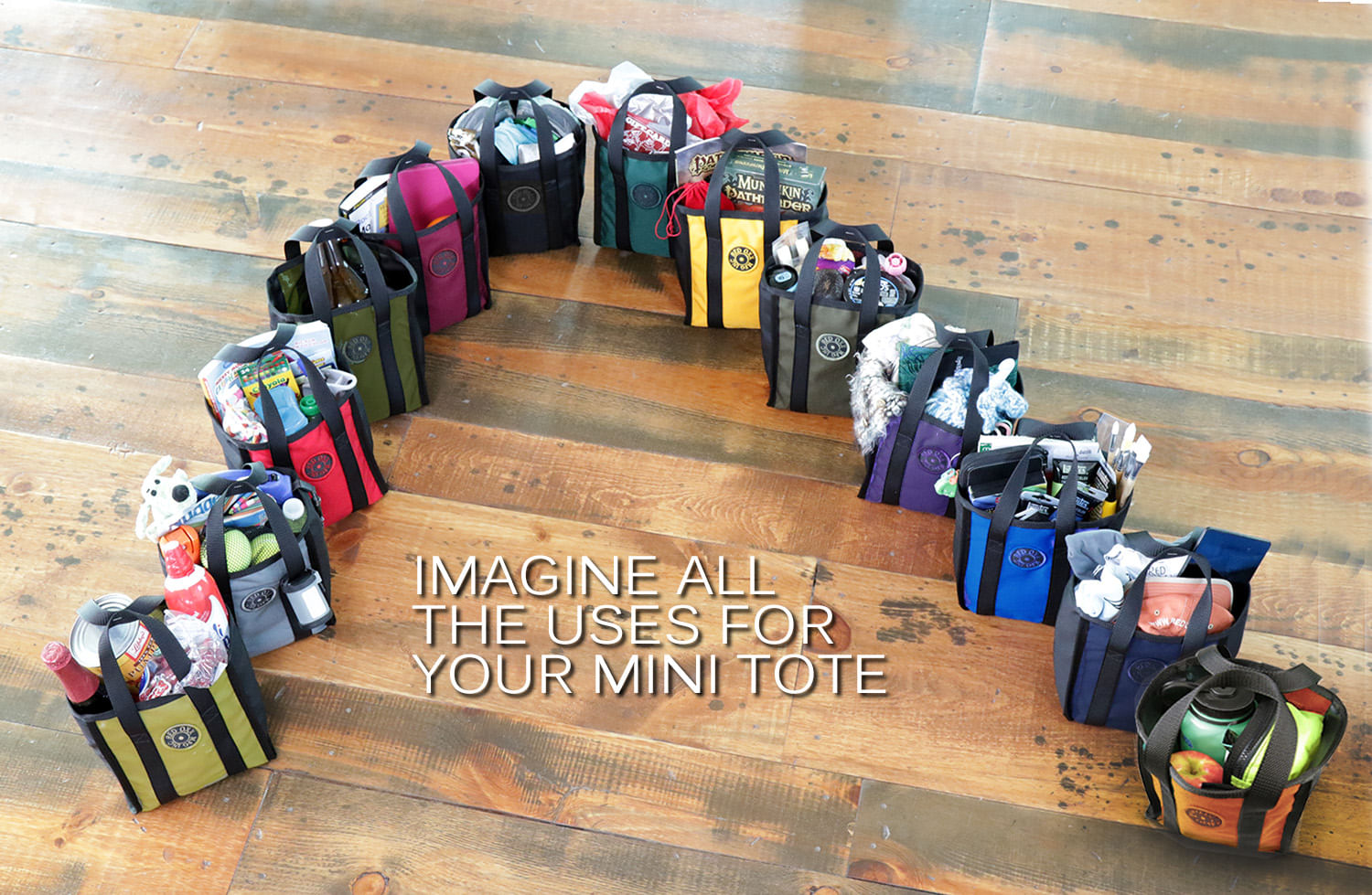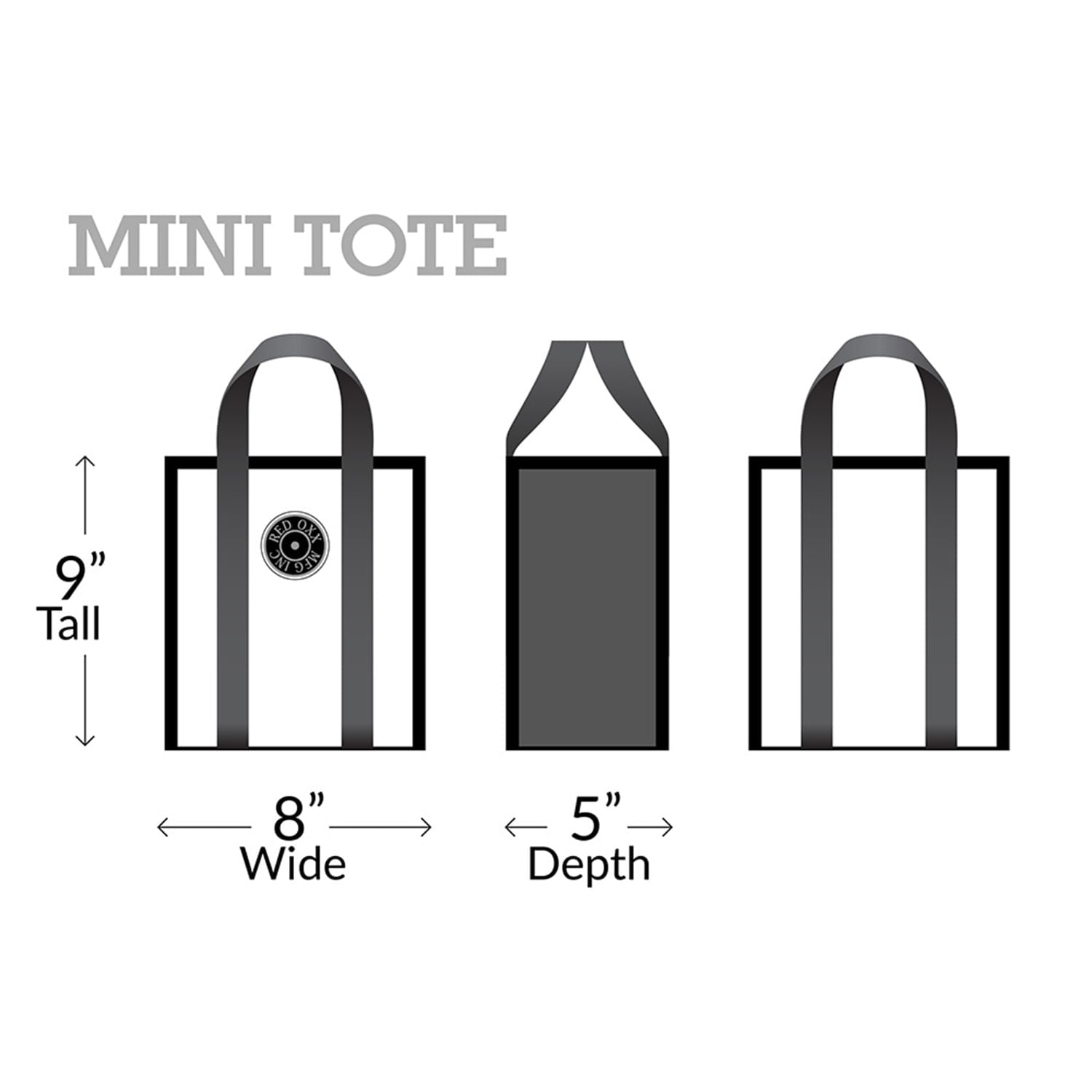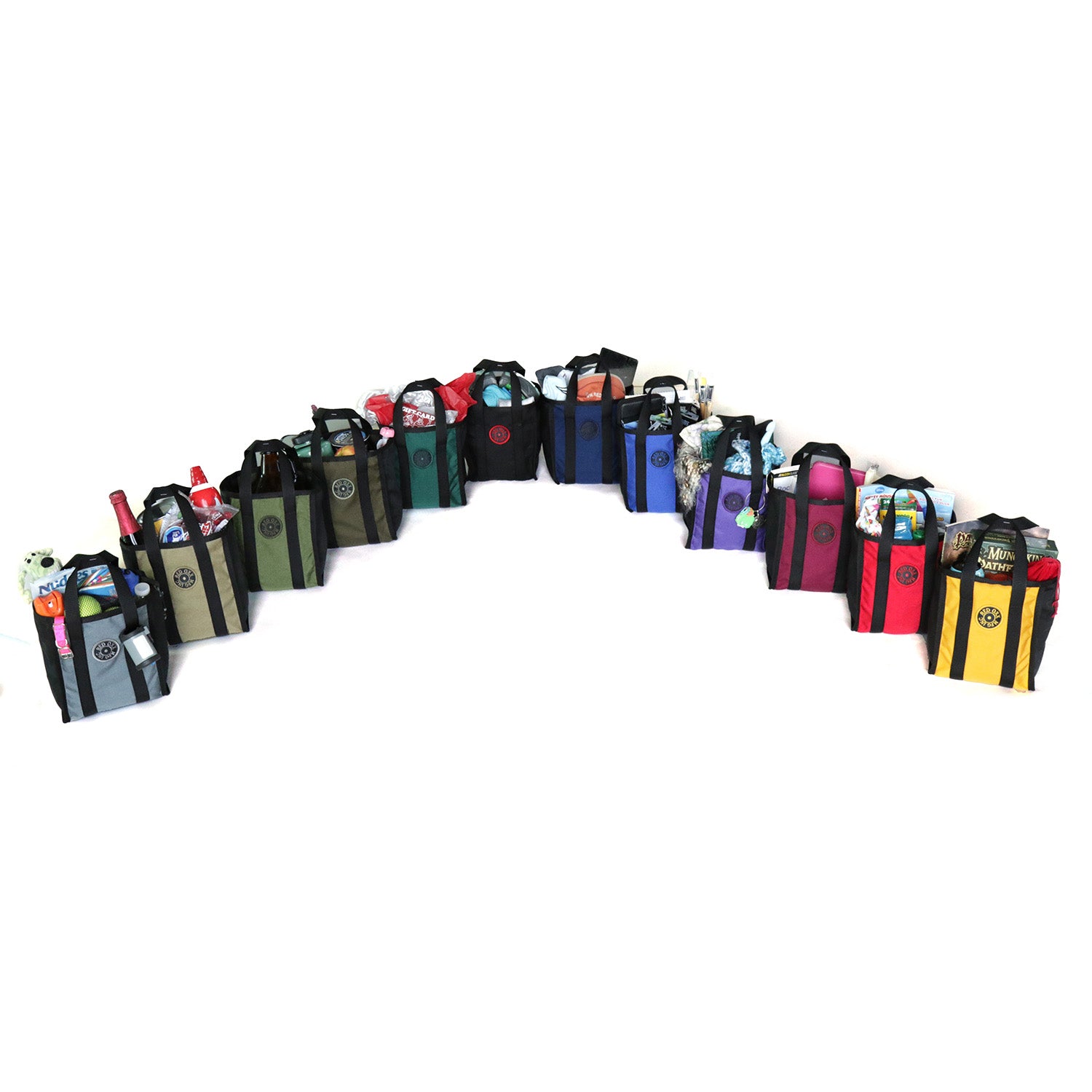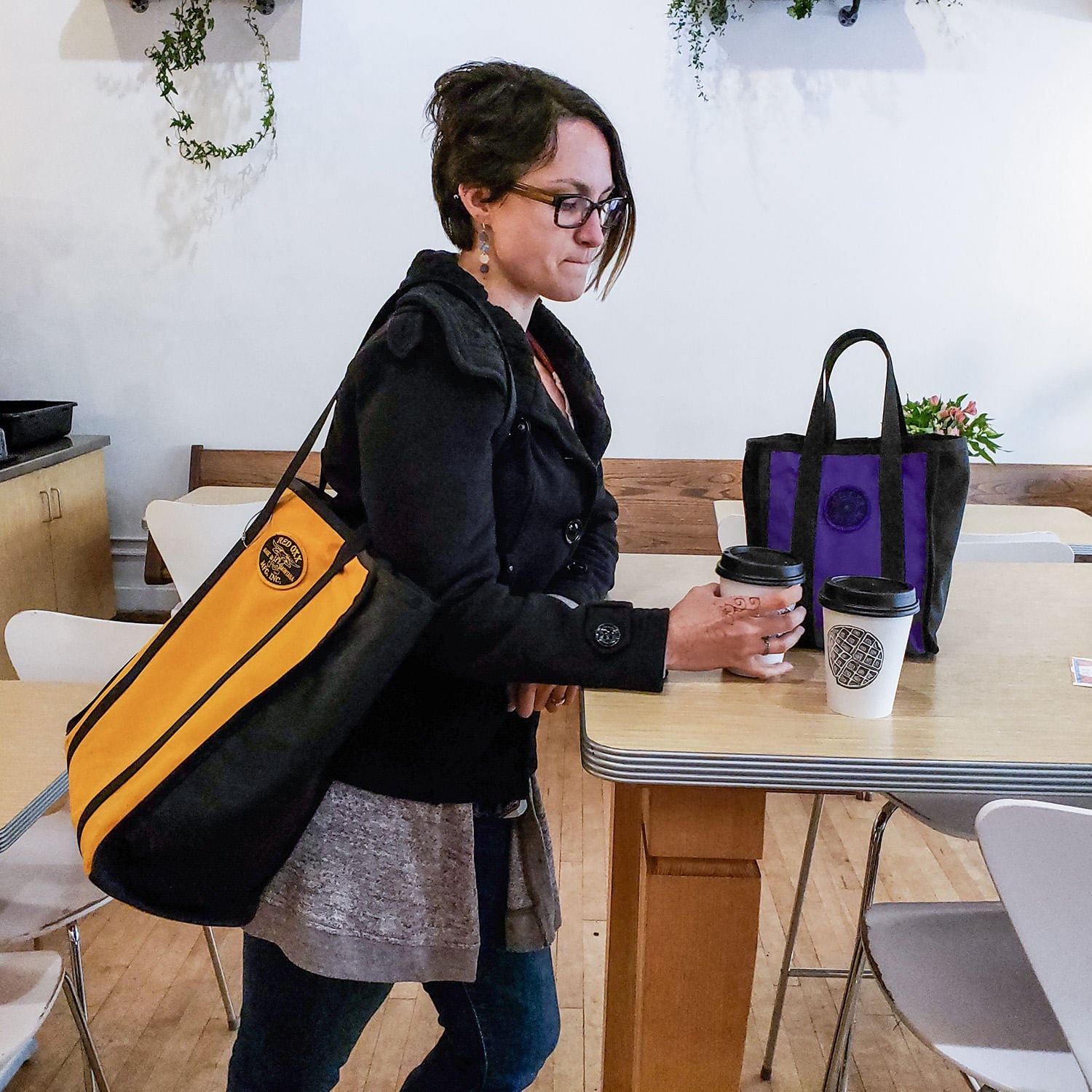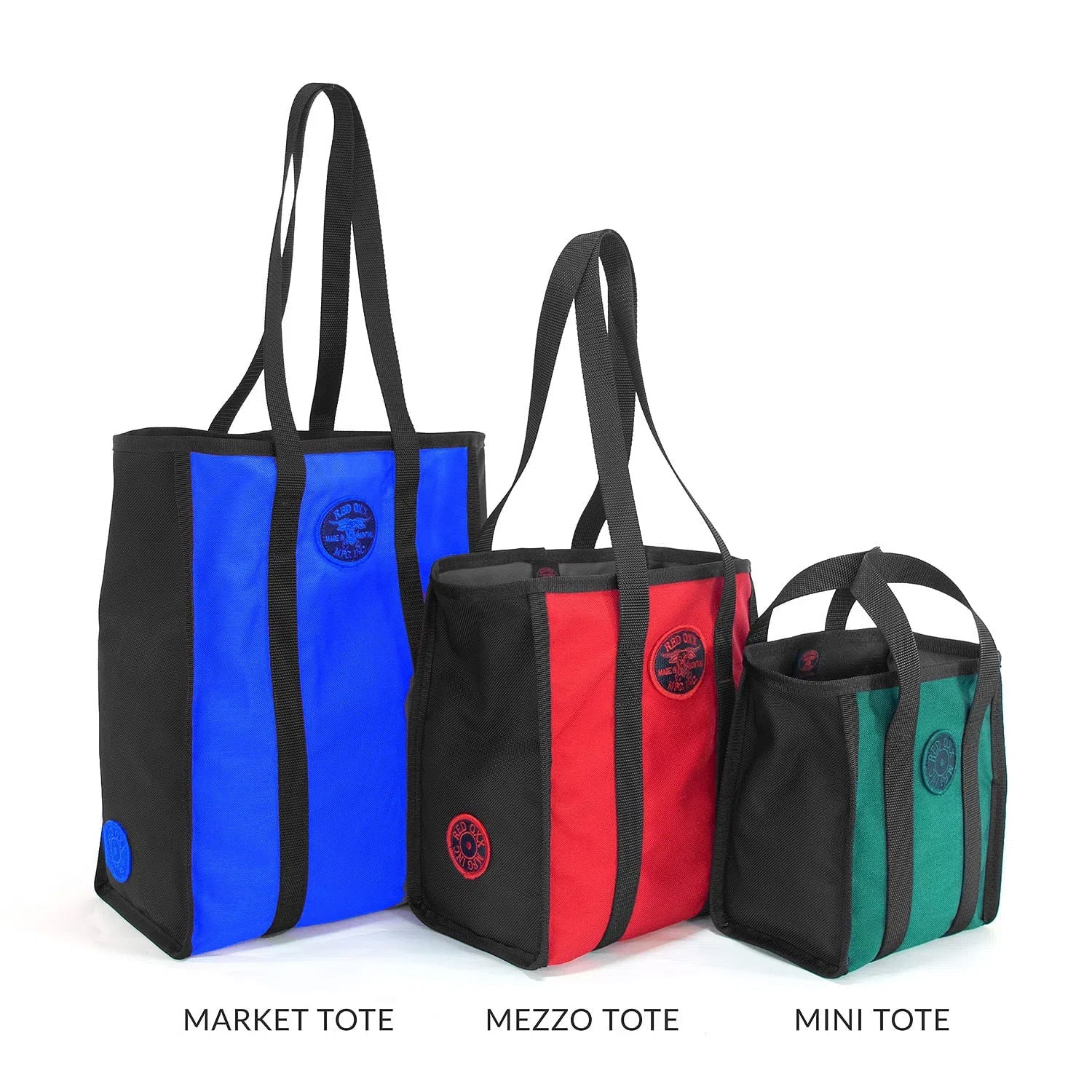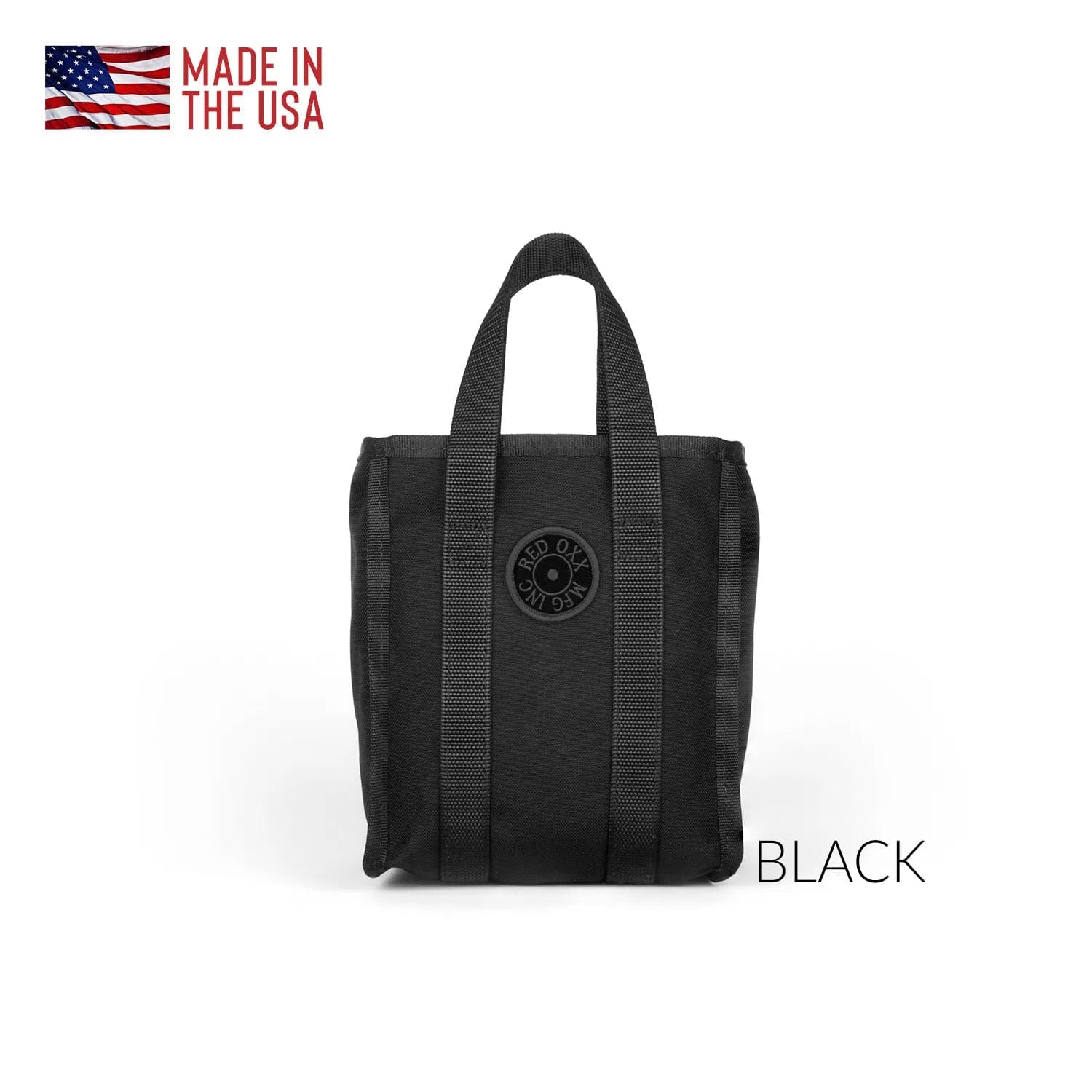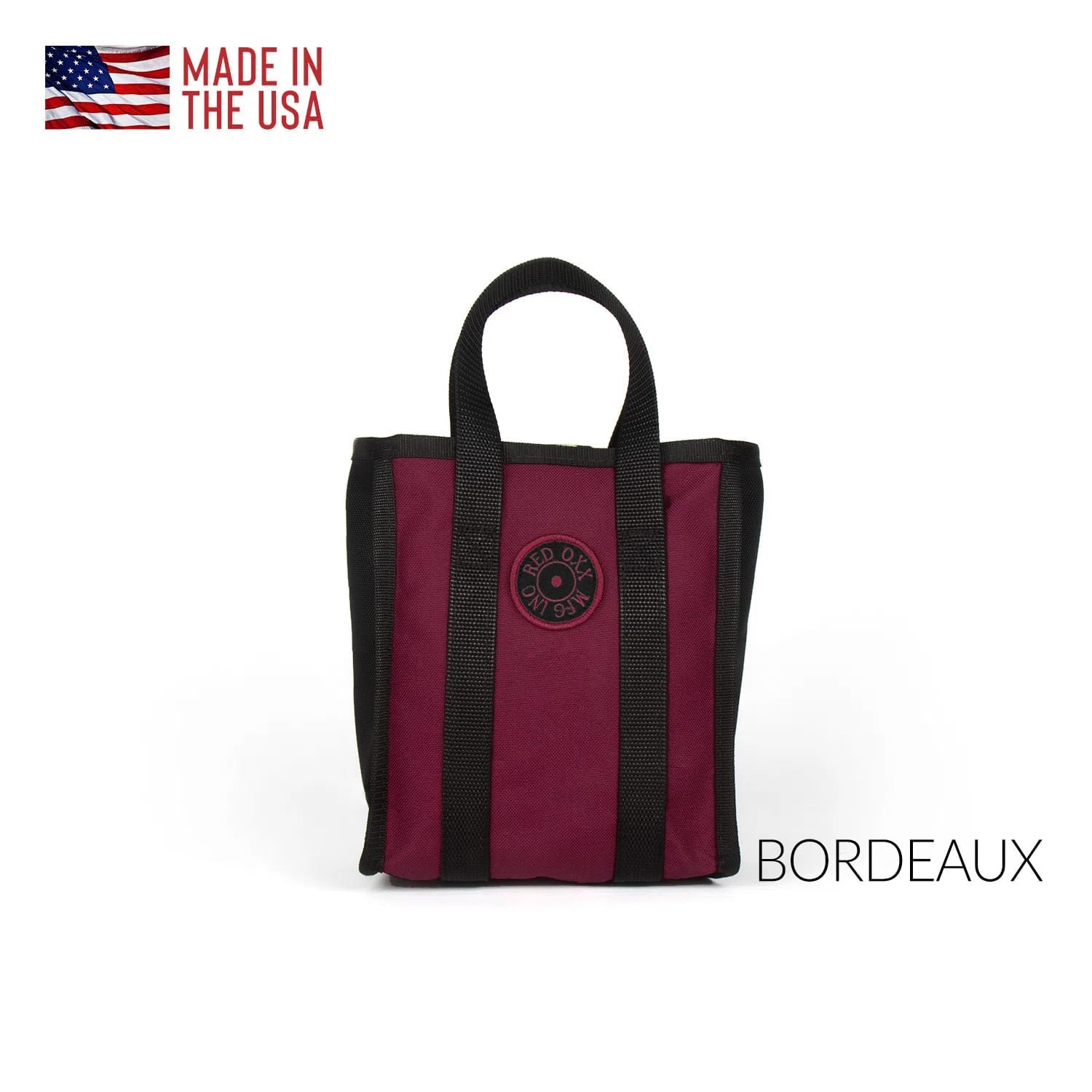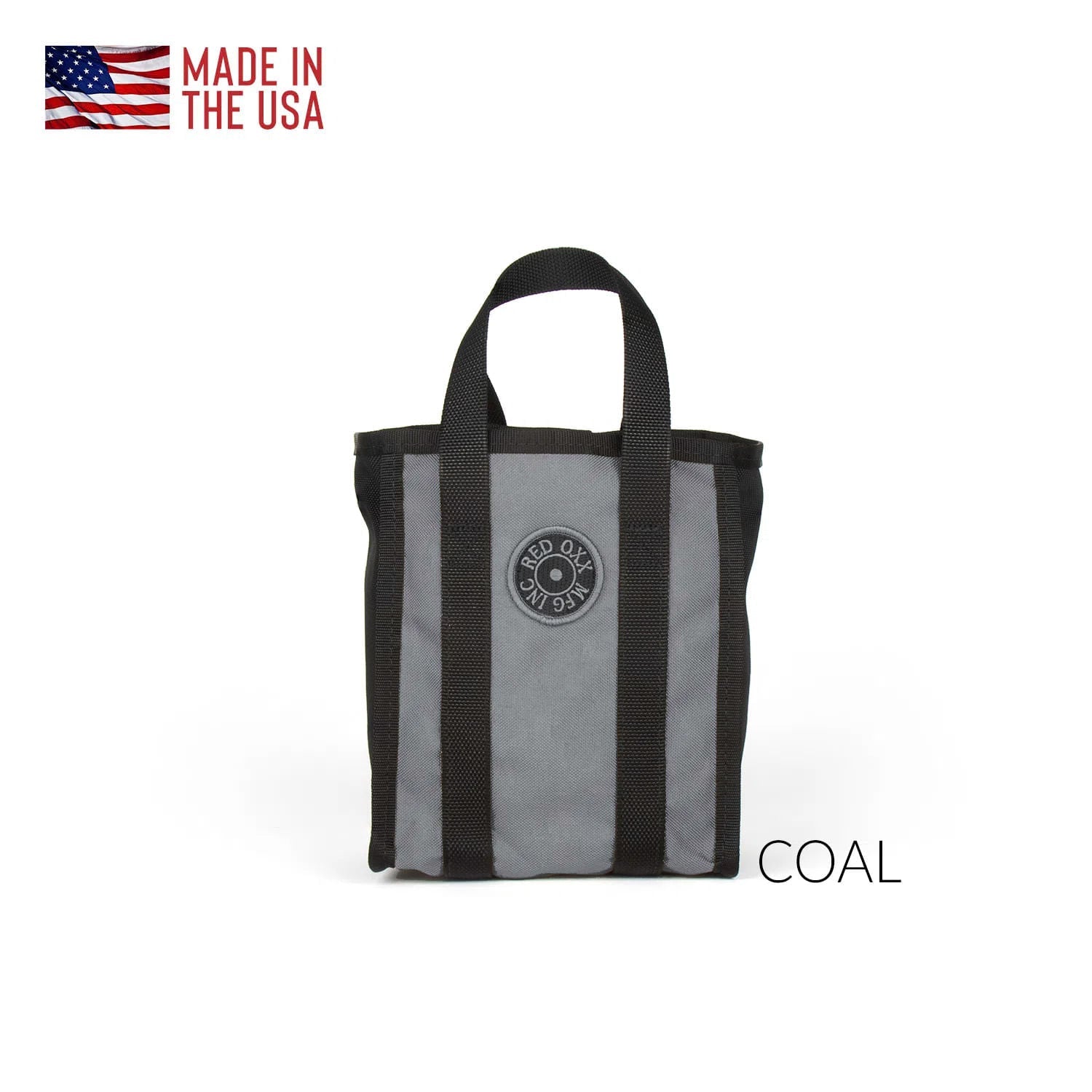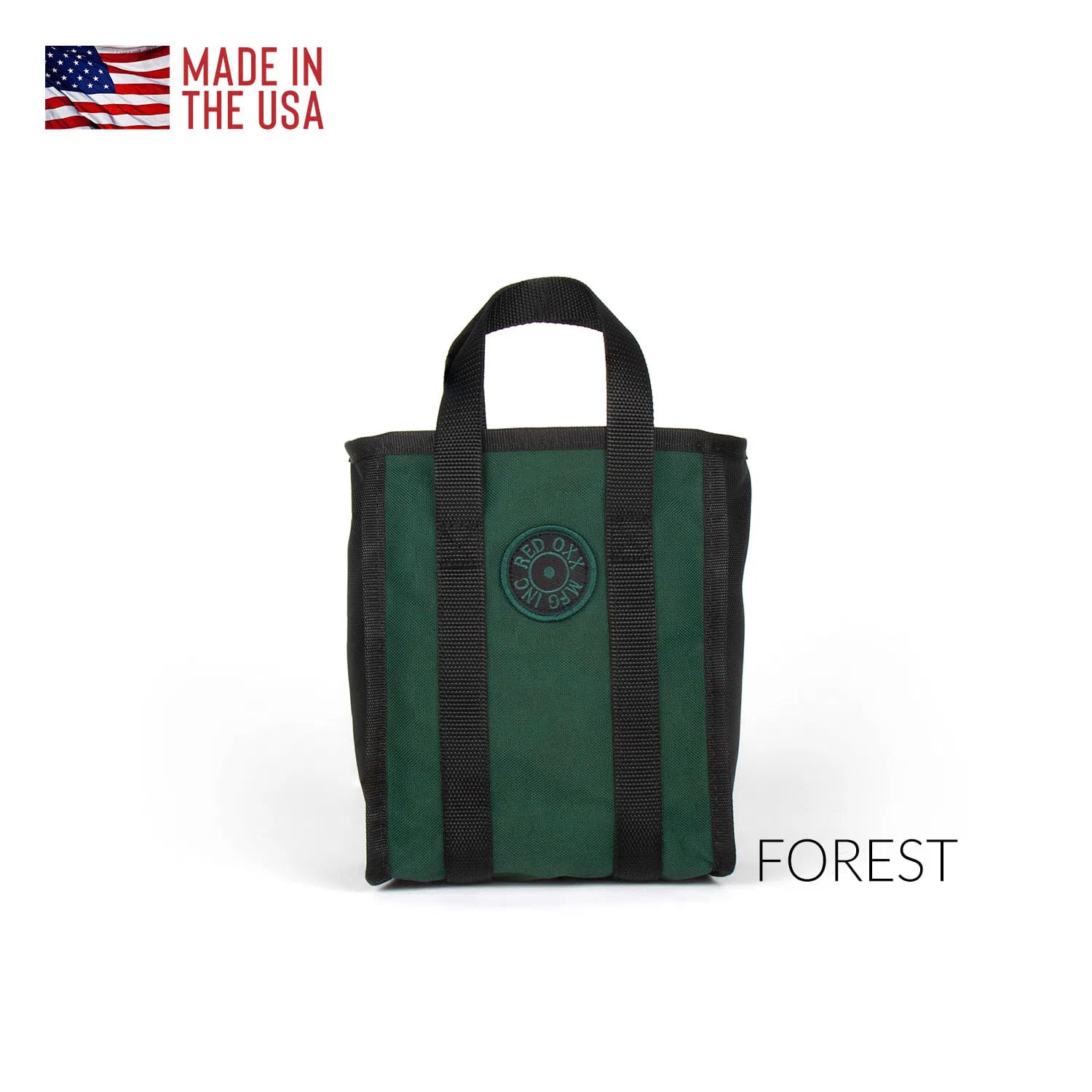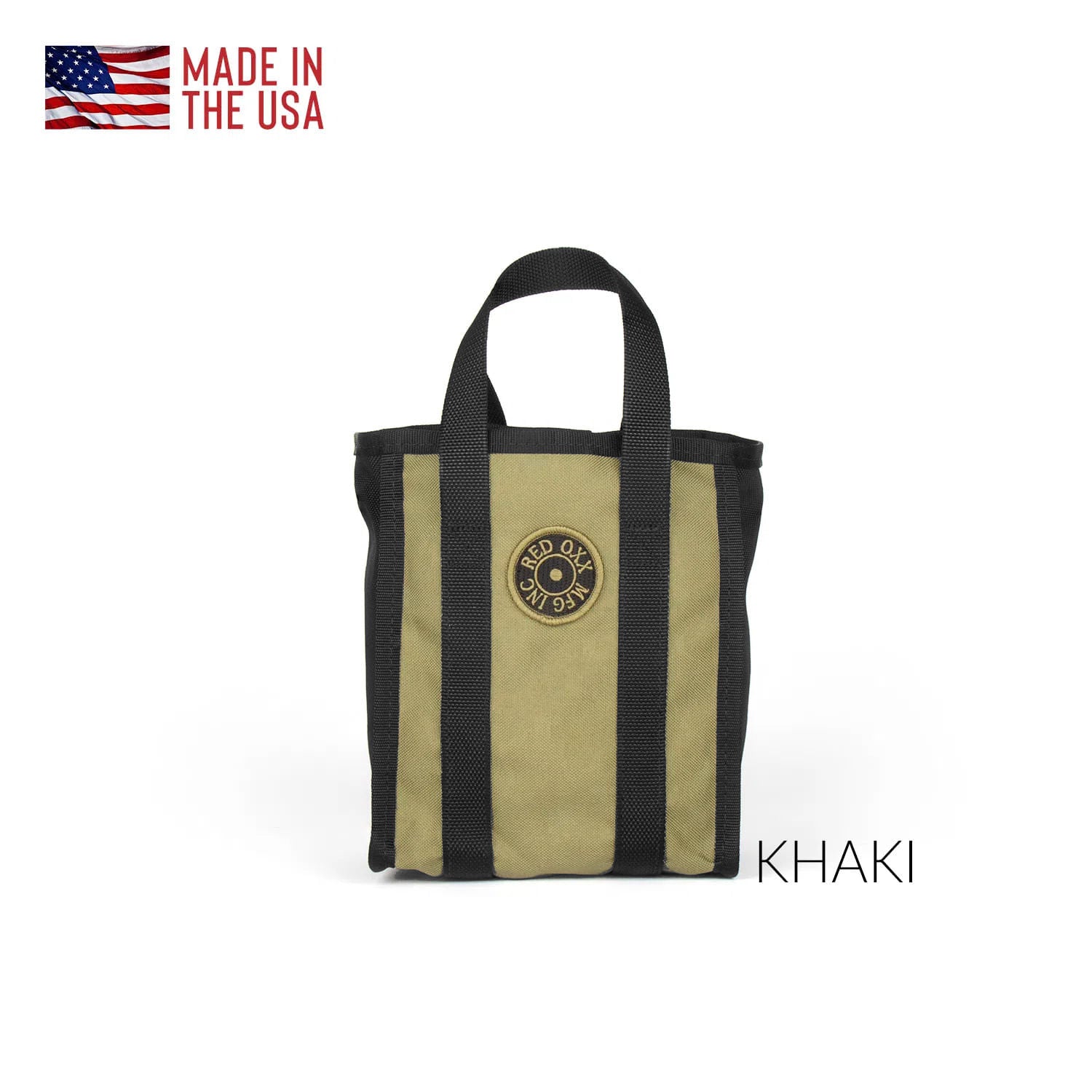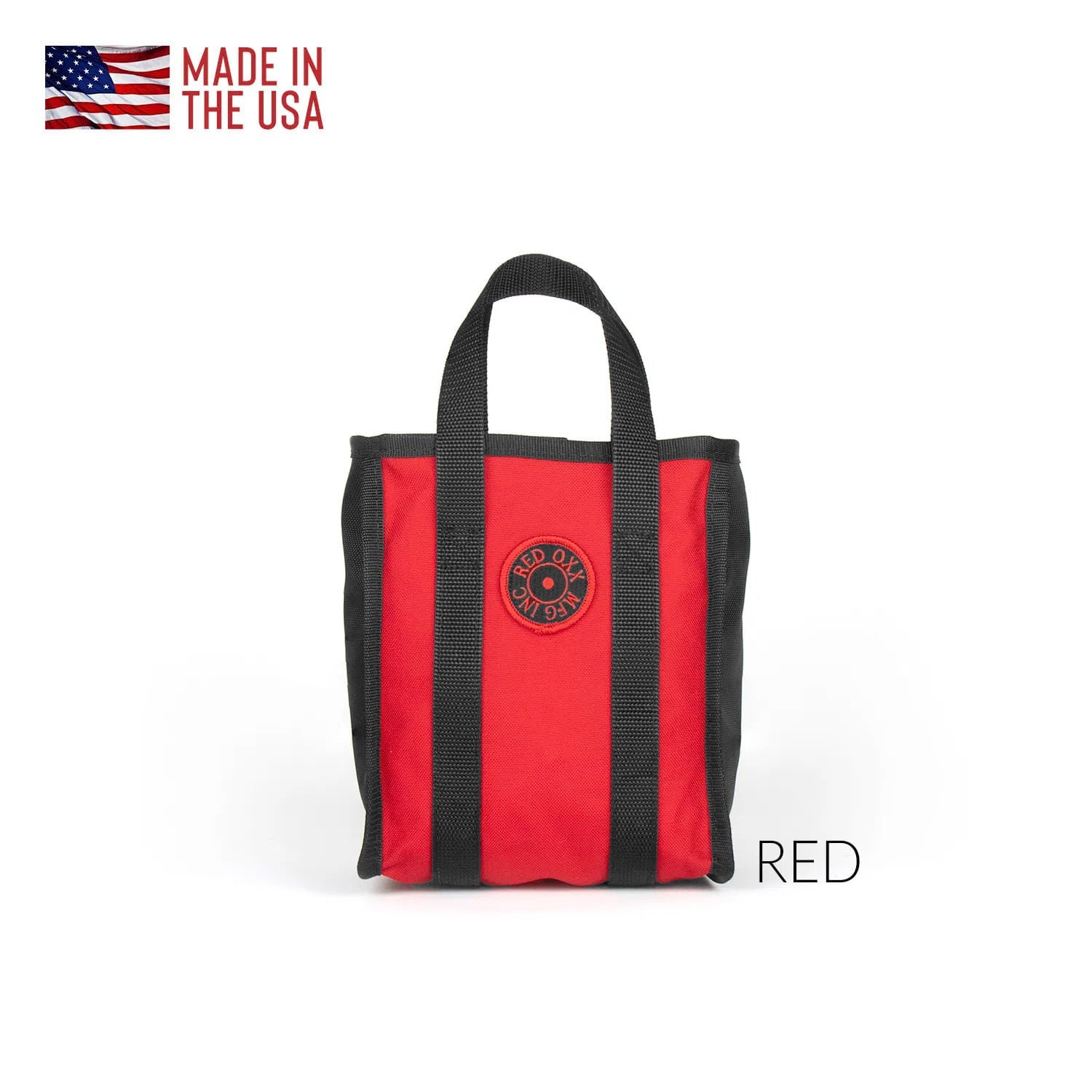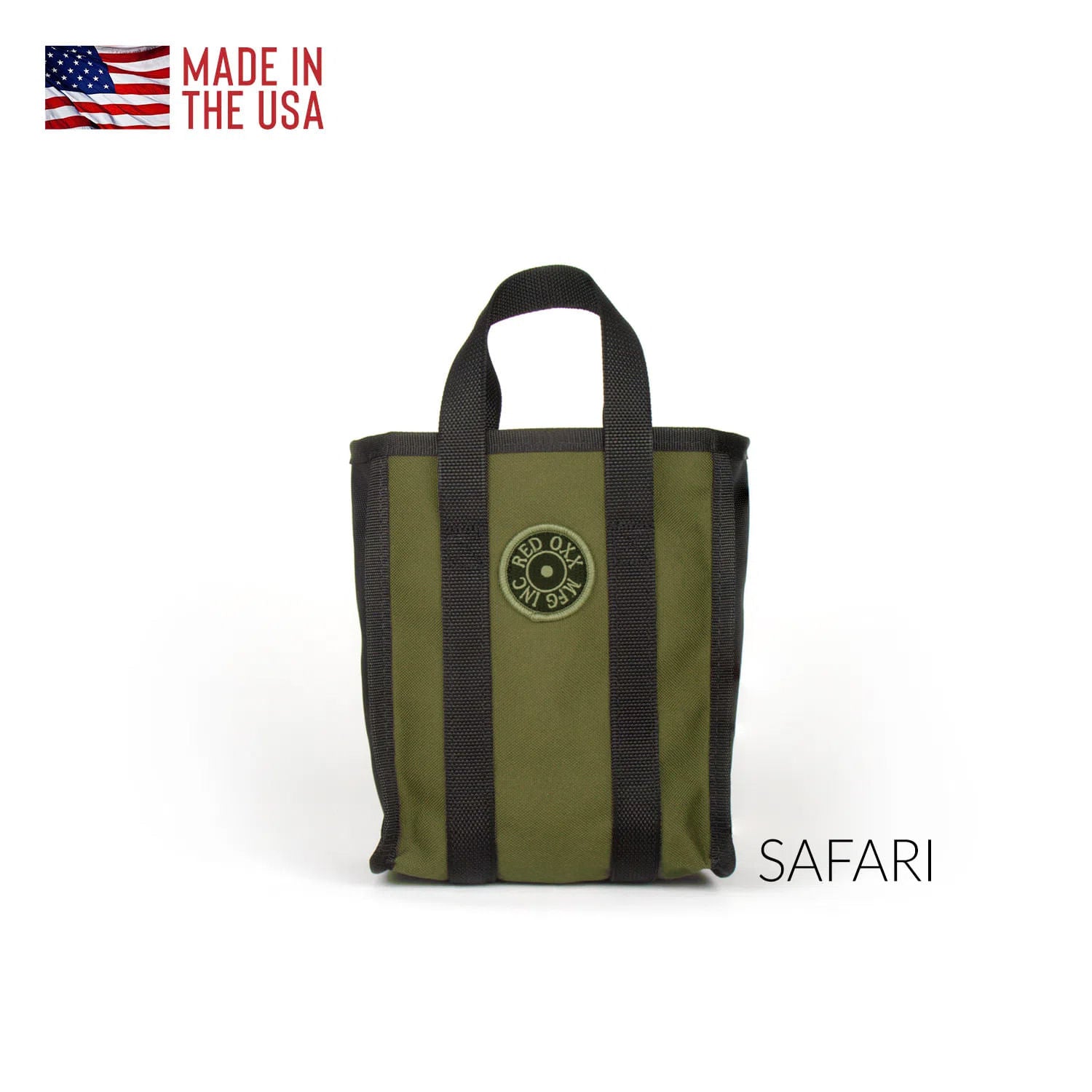 Mini Tote
Go ahead and laugh... we did.  
Originally made as a gag gift for one of the factory crew, this little tote became an instant hit among our inner circle. Make the most of everyday moments with the Mini Tote. This ultra-compact tote is made with durable, washable CORDURA Brand Nylon fabric and Ballistic fabric sides, providing the perfect balance of strength and lightness. Perfect for packing snacks, hauling lunch, and more.
Made in U.S.A. with our "No Bull" Lifetime Warranty
Dimensions: 9"H x 5"D x 8"W
Perfect size for a lunch tote or reusable gift bag

Easy grip handles wrap around the bottom of the bag for added strength

Organize kids belongings in their own colored tote

DESCRIPTION

Introducing the Red Oxx Mini Tote Bag, the down size version of our eternally popular recyclable Market Tote grocery shopping bag. Perfectly sized for hand, forearm or wrist carrying of your everyday items such as:

lunch or snacks
easily carry a beverage growler
smaller knitting or sewing projects and art supplies
kids toys and games
doggy bag for toys and treats
gardening bag for tools or small harvests

Ballistic nylon on the sides ; this allows the tote to easily stand up on its own. There is wrapped one-inch nylon webbing around the bag to create handles that are long enough to carry by hand or drape on your wrist or forearm.



U.S.A. Dimensions:

9"H x 5"D x 8"W
Capacity: 360 cubic inches
Weight: 0.45 pounds.

Metric Dimensions:

22.8cm H x 12.7cm D x 20.3cm W
Capacity: 5.9 Liters
Weight: 0.20 Kilos.

Features:

Sturdy nylon straps wrap the base of the bag for support
Easy carry handles
Convenient size for small items when you don't need a big bag
Fabric: 1000 weight urethane coated, Dupont certified CORDURA® nylon
1150 weight black Ballistic nylon on the sides
Water resistant fabric
Vibrant colors are colorfast and won't fade
All seams double stitched and bound
Box stitching on all stress points such as carry handles
Includes Cable Lock
Can the Mini Tote be used for a carry-on personal item?
The Mini Tote Bag makes a wonderful carry-on personal item. Since it can be folded flat, you can also pack it into your luggage for local shopping, then bring it home as your personal item carry-on.

Why is there no zipper?
A prototype model zippered mini tote has been designed and is in the testing stage.

Why are the handles so short?
The Mini Tote was designed for hand, forearm, and wrist carry.

Can I wash my Mini Tote Bag?
Certainly. We recommend using a mild soap like Dr. Bronner's Liquid Soap. Follow the directions for use (be sure to dilute the soap), use a bucket or sink filled with warm soapy water, and a soft nylon brush for more challenging cleaning. Do not wash your your bag in a washing machine, avoid harsh chemicals like bleach and industrial cleaners, or put in a dryer, as these things can ruin the interior coated lining of the CORDURA® Brand Nylon Fabric. Rinse and then simply hang it up and let it air dry. Washing your bags gently by hand does not void our Lifetime Warranty.

How many groceries can the Mini Tote hold?
It can hold the same amount as the classic paper lunch sack.

Are there any interior pockets?
The Mini Tote Bag contains only one main compartment.

Is the opening closable?
The bag is not closable. But you could try a chip bag clamp to keep prying eyes out.

Does this bag qualify as an EDC Bag?
Absolutely! Our Minister of Information carried his lunch to work daily in a Mini Tote before they became a production item.

Can you ship USPS?
Yes, Red Oxx will ship USPS upon request. Simply state, "Please ship USPS" in the cart comments during checkout and we will adjust your billing accordingly.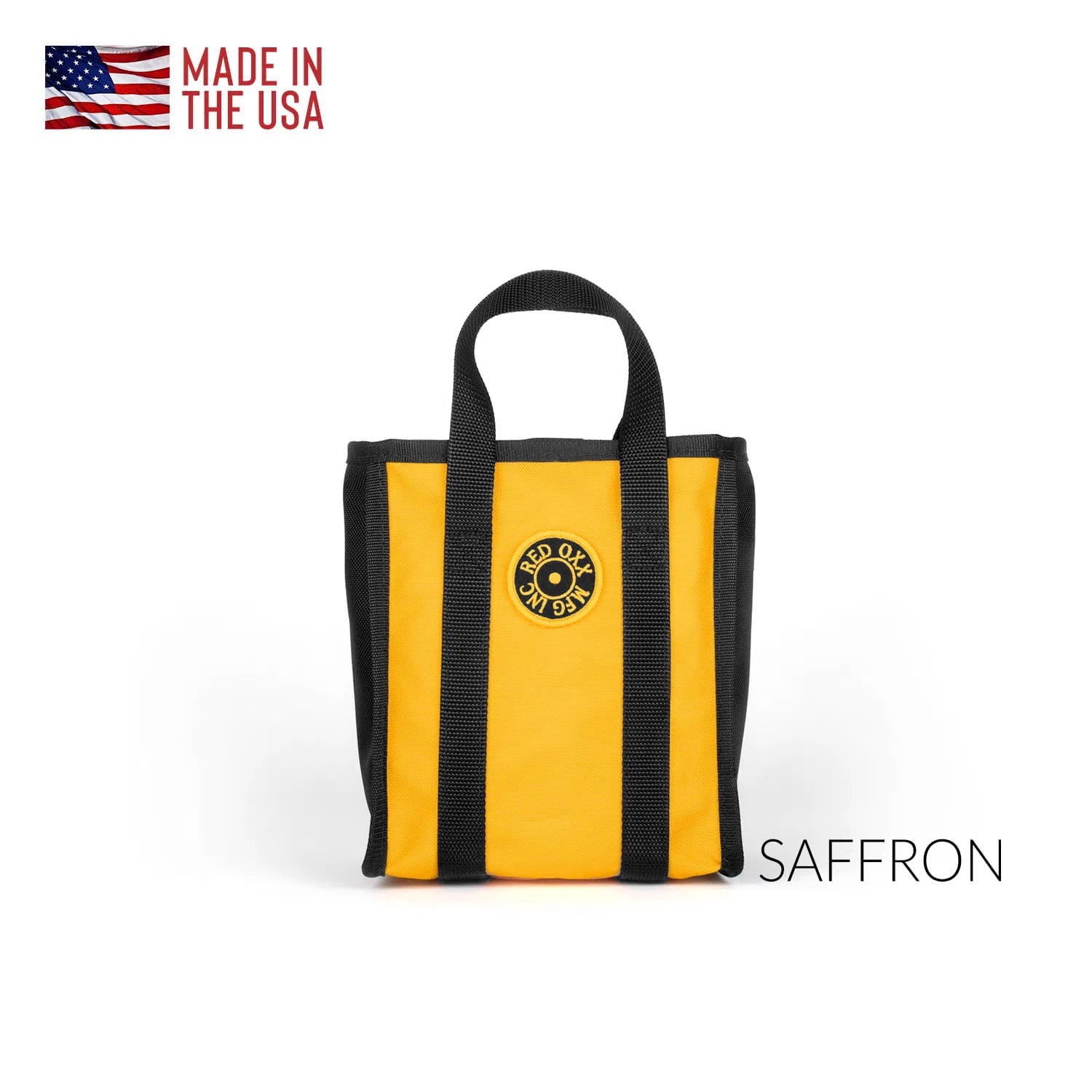 Mini Tote
Sale price

$40.00 USD
Regular price
(/)
This product has no reviews yet.
This product has no reviews yet.
This product has no reviews yet.