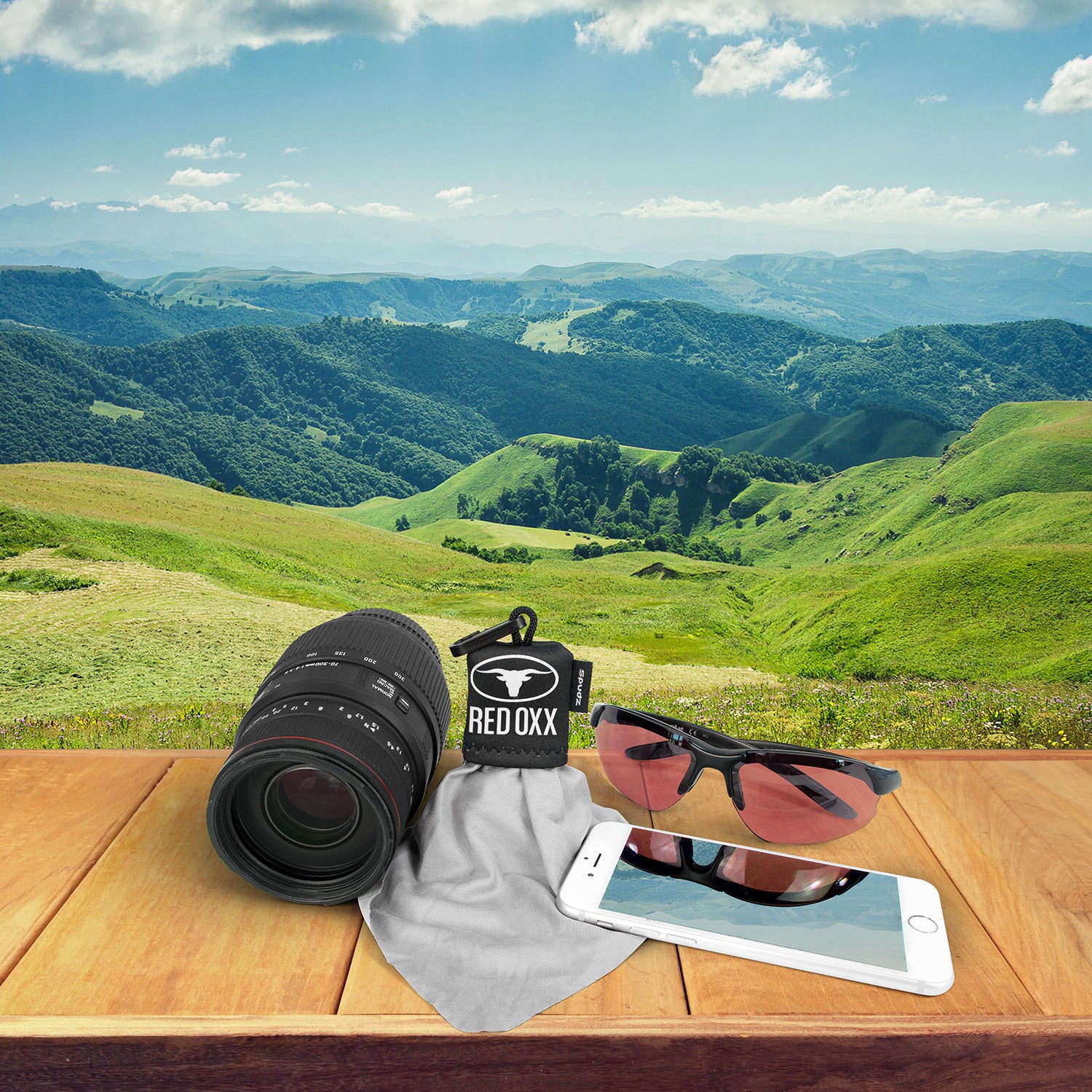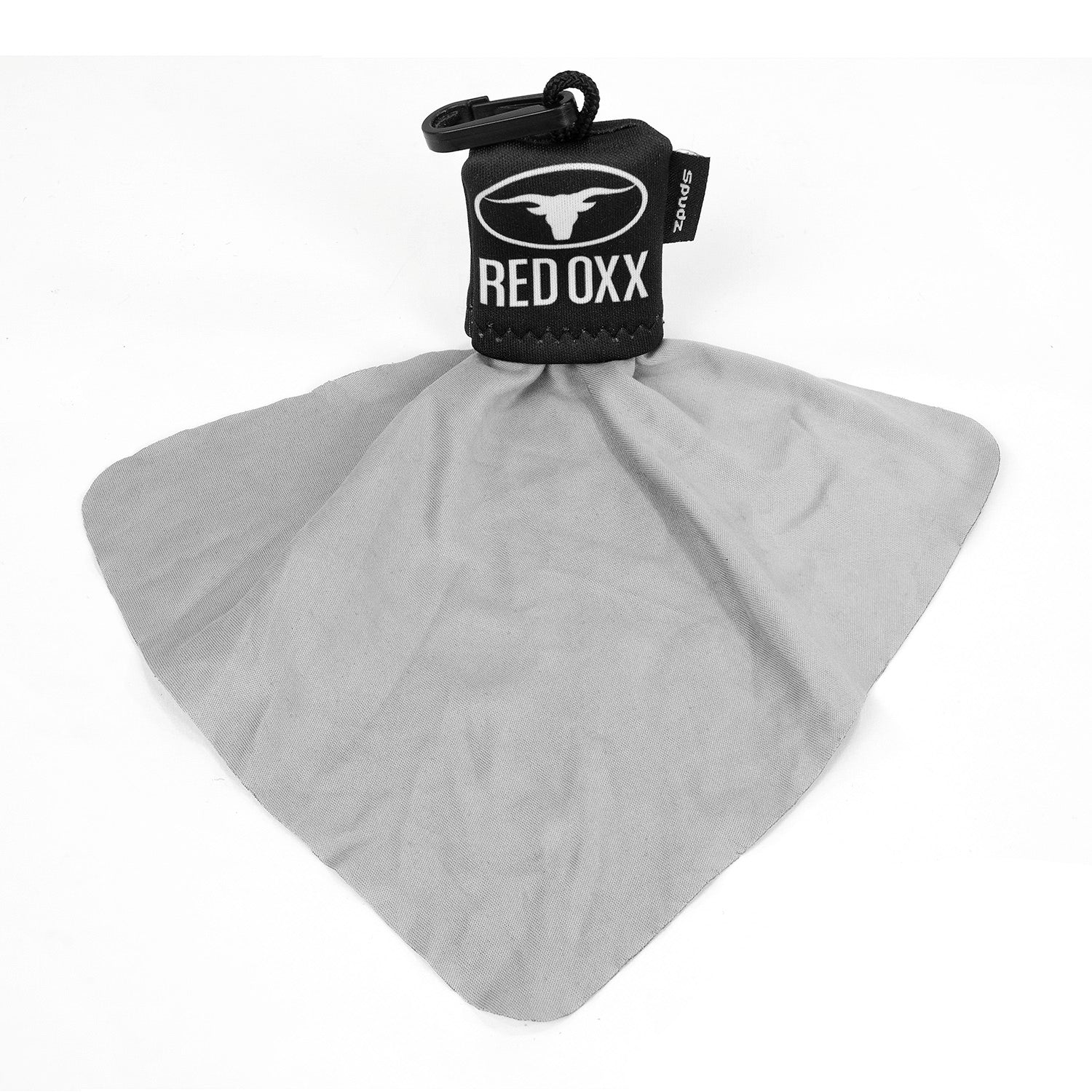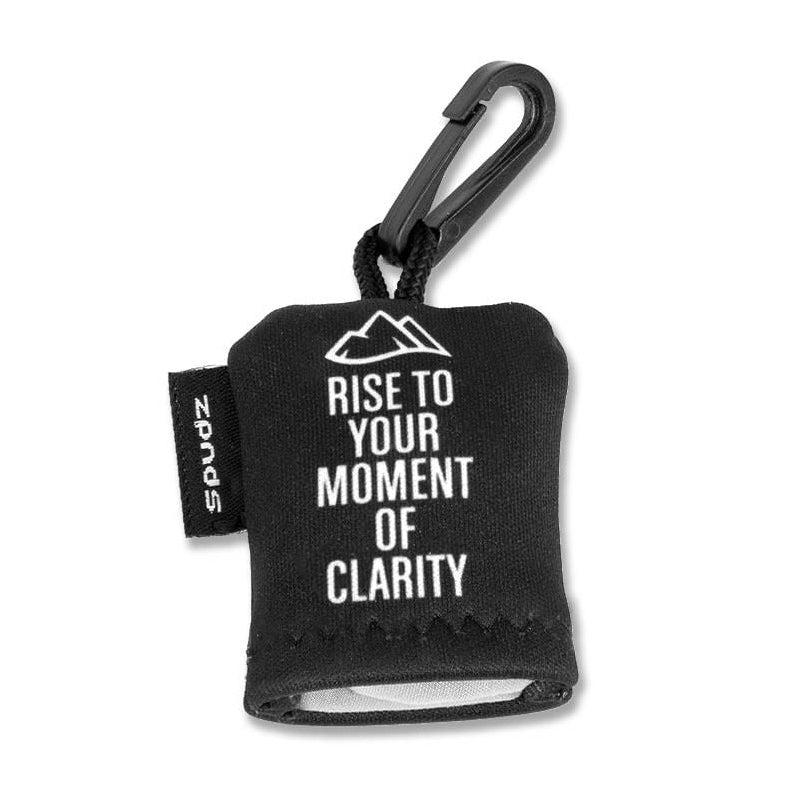 Spudz Microfiber Cleaning Cloth
Rise to your moment of clarity. 
The Spudz Microfiber Cleaning Cloth cleans your glasses safely with its specially designed microfiber material that won't scratch the lenses. It also features a handy clip for attaching to your gearbag, so you can keep your shades clean wherever you go.

Microfiber cleaning cloth won't scratch glass or plastic

Neoprene storage pouch protects cleaning cloth

Includes plastic attachment clip

Attached cloth rolls up into pouch for storage

Pouch features Red Oxx Logo

Machine washable

Red Oxx teamed up with SPUDZ to create the world's handiest glass cleaning cloth. Tucked inside the branded neoprene pouch, this soft microfiber cloth folds out to clean off dust, fingerprints, hard water haze and more while keeping the surface scratch-free.

Stitched to the pouch, the cloth won't get lost in your pocket or accidentally dropped on the filthy ground.

Comes with a handy plastic clip so you can clip it to your zipper pull, belt loop, shirt button hole, daisy chain loop, camera strap, etc.

No worries when the cloth gets dirty because you can just wash it either by hand with mild soap and warm water, or toss it in a washing machine (be sure to pull the cloth out of the pouch). Hang to air dry or set your dryer on low.

Years of use is ahead for the best glass cleaning cloth you ever tried. Safe to use to clean:

Eyeglasses
Sunglasses
Camera lenses
Rifle scopes
Spotting scopes
Microscopes
Ski goggles
Scuba masks
PPE safety face shields
Gas masks
Binoculars and monoculars
Helmet visors
TV and computer screens*
Electronic devices like smartphones, tablets, and laptops*

*May not be suitable for some computer screens (consult your owner's manual).

Why run around the world with dusty or blurry vision when you can take your microfiber glass cleaning cloth with you? SPUDZ Microfiber Cleaning Cloth ~ helps to clearly see your future.

U.S.A. Dimensions Cloth Out Of Pouch: 6"L x 6"W
U.S.A. Weight: 0.5 ounces.

Metric Dimensions Cloth Out Of Pouch: 15.3cm L  x 15.3cm W
Metric Weight: 14 Grams.
Microfiber cloth won't scratch glass or plastic
Cloth is stitched to the inside of the pouch
Neoprene pouch protects the cloth
Dimensions: 6"L x 6"W
Includes plastic clip
Machine washable
Made in U.S.A.
Where is the SPUDZ Microfiber Cloth made?
The SPUDZ is made for Red Oxx under license in the U.S.A. by Alpine Innovations.

Can I wash it in a washing machine?
Sure, then toss it in the dryer on low or hang it up to air dry.

Can you ship USPS?
Yes, Red Oxx will ship USPS upon request. Simply state, "Please ship USPS" in the cart comments during checkout and we will adjust your billing accordingly.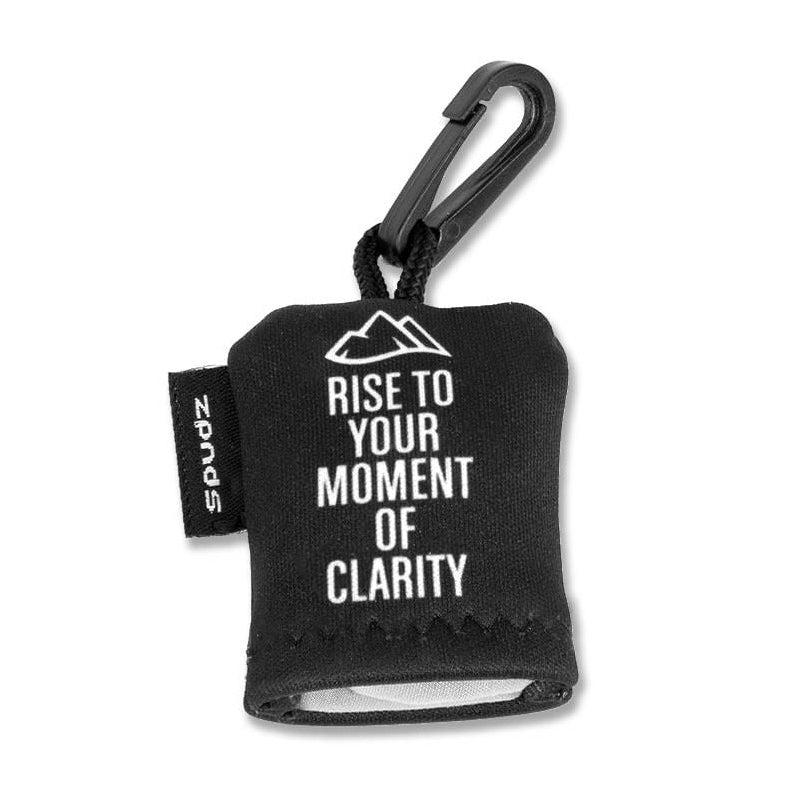 This product has no reviews yet.
This product has no reviews yet.