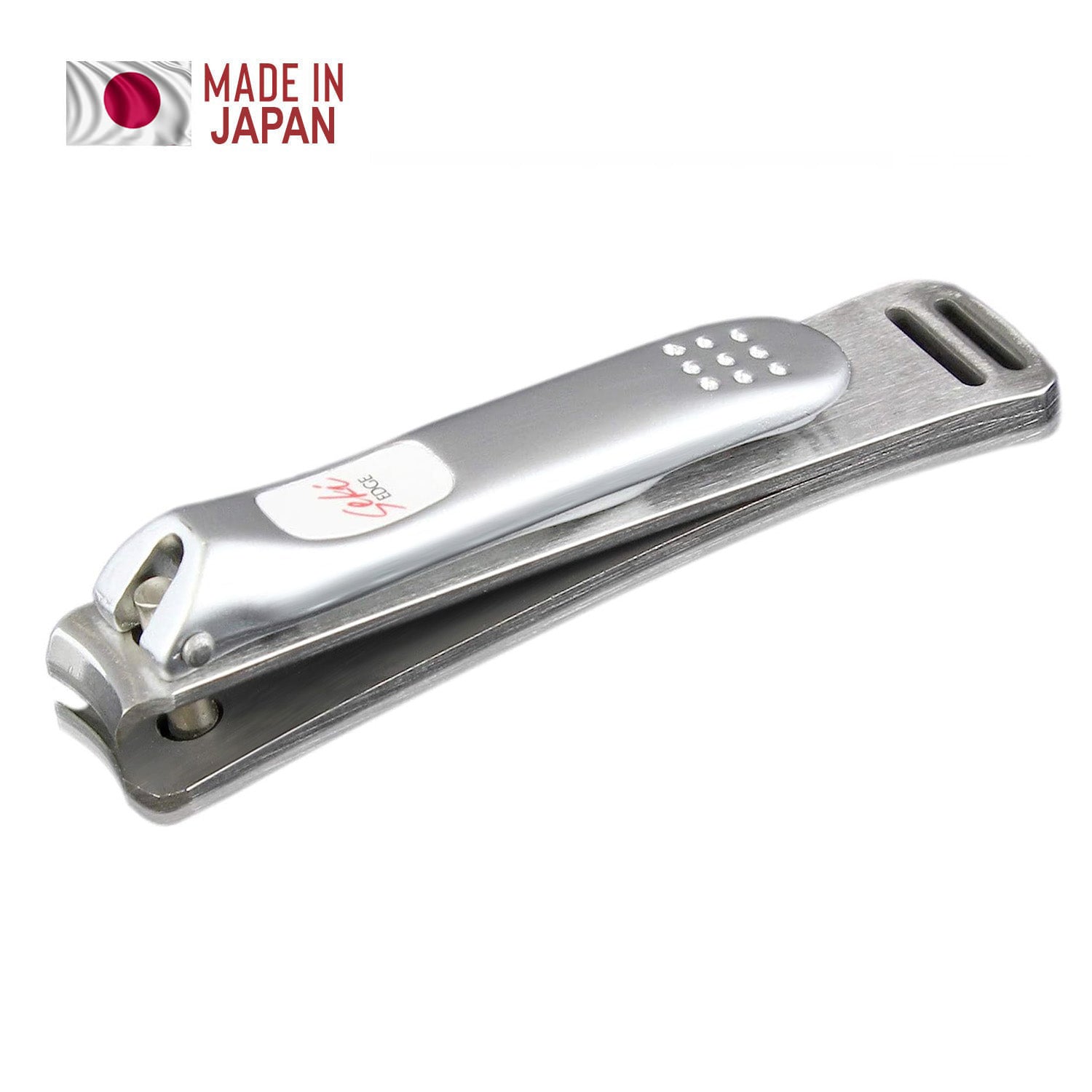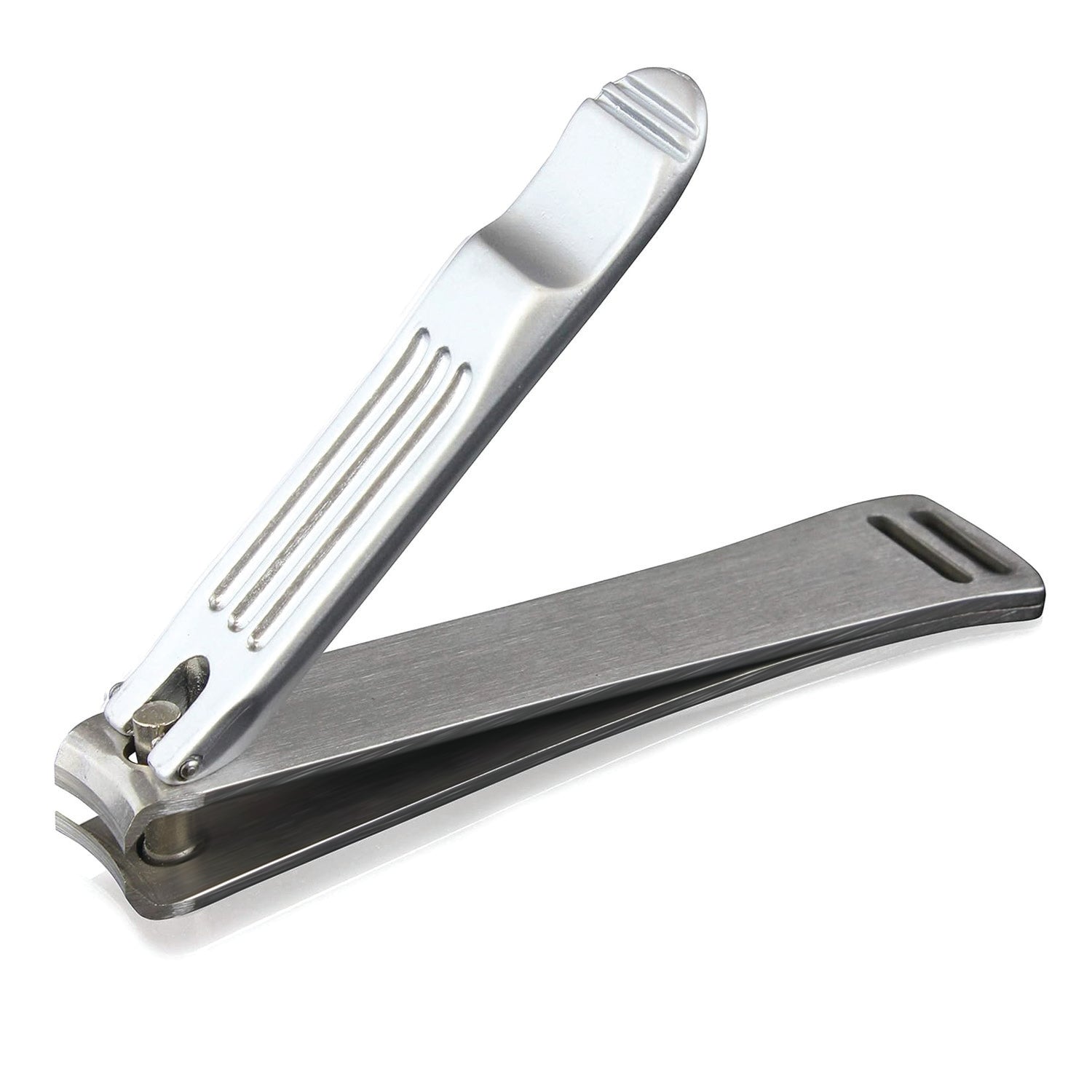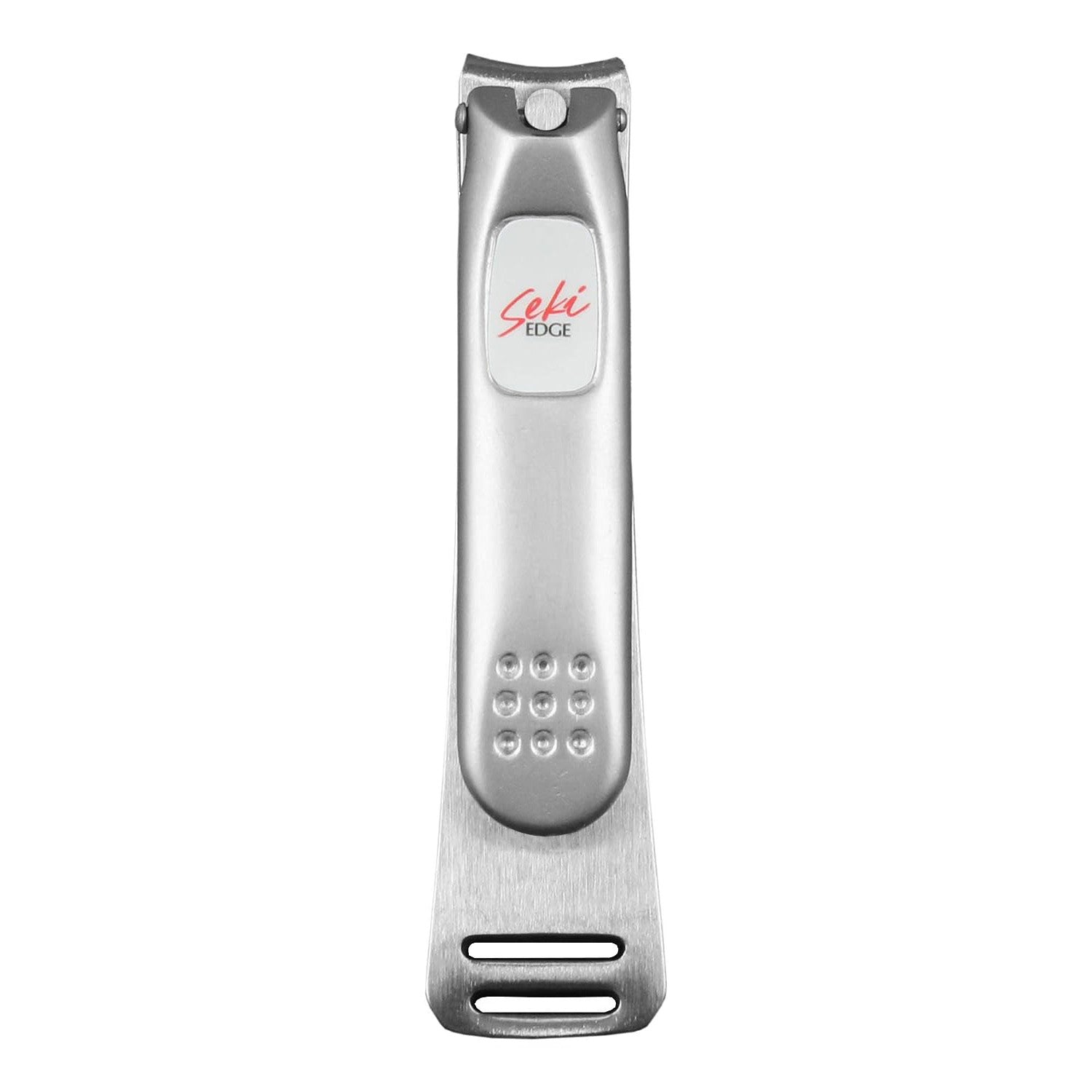 Seki Edge Toenail Clippers
Sharp machined edges make a clean cut - needs no filing

Can be used on slightly thicker toenails

Made in Japan from Samurai steel with a Lifetime Guarantee

Dimensions:
3.85" L x 0.75" W x 0.7" H.

Excellent weight and balance

Can be used on slightly thicker toenails

Twice tempered stainless steel

A Red Oxx Recommended Grooming Instrument.

Have you ever tried to trim your toenails only to have your toenail clipper break? On top of this disappointment, typical brand toenail clippers don't make a clean cut, or worse, can cut your toes skin, instead of your toenails.

Seki Edge Toenail Clippers open to 2mm wide and offer not only a clean cut with their double-tempered and precision-tapered cutting blades, but also smooth cutting action to power through thick and tough toenails.

You're in control when you use Seki Edge Toenail Clippers. If fact, Seki Edge nail clippers are so thoughtfully designed and crafted they are suitable for professional use in salons!

SAMURAI CRAFTSMANSHIP
From the creators of the Samurai sword in the mountains of Seki, Japan, age old craftsmanship meets modern design and technology to create an exquisite blend of ergonomics and art.

Seki Edge, crafters of fine hand-finished personal care grooming products proudly announce the finest toenail clippers you will ever buy. Seki Edge Toenail Clippers offer sharp, precision machined cutting edges that will trim any nail with ease, even thick, tough fingernails.

Seki Edge is so confident that your toenails will be so cleanly cut that they didn't even bother with a fingernail file. This makes for sleek, contemporary styling that will catch your eye and stainless steel quality performance that will win your heart.

ERGONOMIC DESIGN
Seki Edge incorporated classic Japanese engineering technology and determined that in order to create the world's best toenail clippers. First of all, they should fit ergonomically and comfortably in your hand, no slipping and sliding around; no fumbling to trim your toenails. With this ergonomic performance in mind Seki designed them to clip with sharp, clean and controlled cuts.

A SUPERIOR CLIPPER LEVER
To achieve these challenging results, Seki focused on the design of the toenail clipper lever. Note the thick neck at the base of the diecast cutting lever. This offers unbreakable and unbend-able solid steel leverage over the competition's thin stamped metal.

At the top of the lever, they formed a scoop for your finger or thumb. Just like their fingernail clippers, at the tip of this scoop, there are two grooves to prevent slippage.

They also increased the tilt of the angle of the lever to increase the force of leverage, allowing you to easily trim those thick, stubborn toenails.

Lastly, they incorporated an axle design in the lever bolt, where most toenail clippers the lever is one piece, creating a weak area where the lever could break or come loose, or even pop off the bolt. With the Seki Edge advanced design ergonomic nail clipper, you can now clip even the toughest toenails with ease.

PROFESSIONAL SALON RESULTS
In an age where true quality is a rarity, you will literally feel the pleasure of getting professional results.

Seki Edge Stainless Steel Toenail Clippers are guaranteed to be the "best fingernail clippers you'll ever use". Feel the Seki Edge.

Dimensions: 3 7/8"L x 3/4"W

Seki Edge Studio Series Performance gives you:

Precise toenail clipper cutting power and precision.
Sharp cutting edge that leaves smooth clean cuts, no need for a nail file.
No more ripping, tearing, chipping or jagged nails.
Stainless steel die-casting means no rust, ever.
Ergonomic die-cast clipper lever gives extra leverage for smooth, powerful and easy clipping action.
Excellent gift for family and friends.
Guaranteed to last a lifetime.
Suitable for professional salon use.
3.85" L x 0.75" W x 0.7" H

2mm wide clipper opening

Sharp machined blade edges

Stainless steel construction throughout

Beautiful, sophisticated design

Ergonomically friendly

Solid, powerful die-cast clipping lever

Hand-finished to a fine non-glare satin

Durable old-world classic craftsmanship

Made in Japan
Why doesn't the toenail clippers come with a nail file?
Seki Edge provides a sharp clean cutting blade edge that won't chip, rip or tear your nails, leaving a clean smooth cut. Therefore, it was deemed there was no need for a nail file.

Believe it or not, my Seki Edge ToenailClippers have an issue?
No problem, Seki Edge provides a Lifetime Guarantee. Click here for information on how to return your Seki Edge Nail Clippers for servicing such as sharpening or repair. Do not return them to Red Oxx!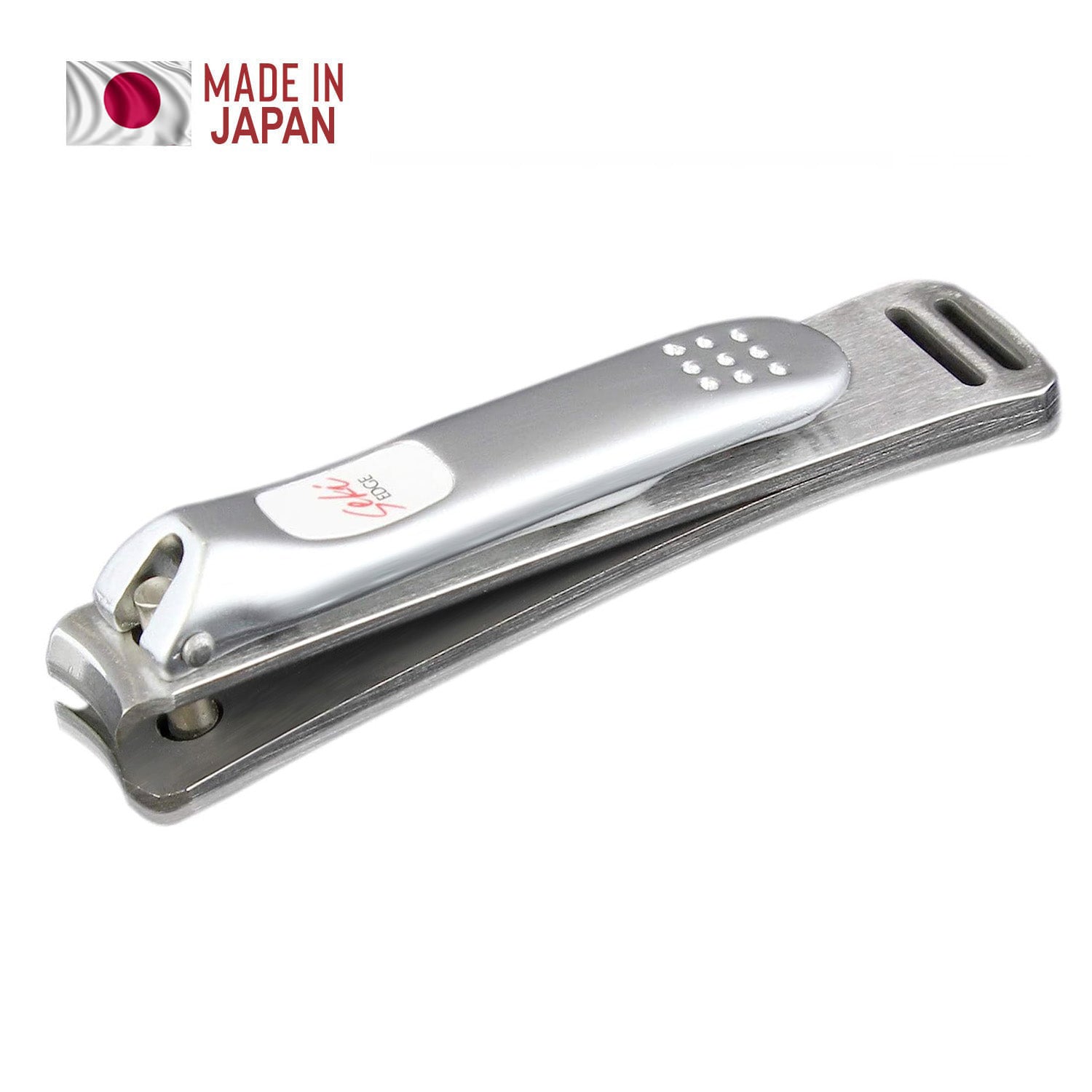 This product has no reviews yet.
This product has no reviews yet.