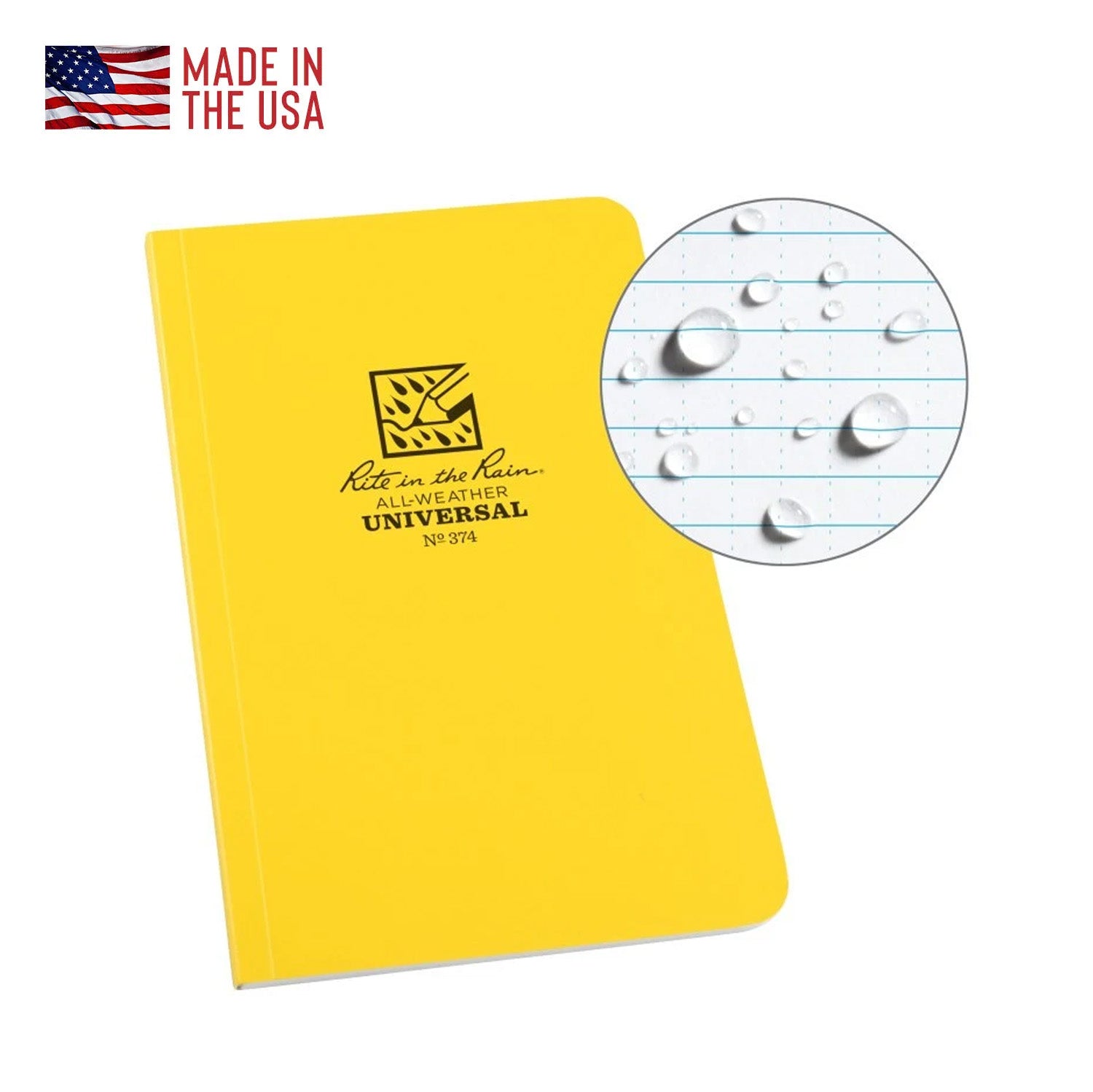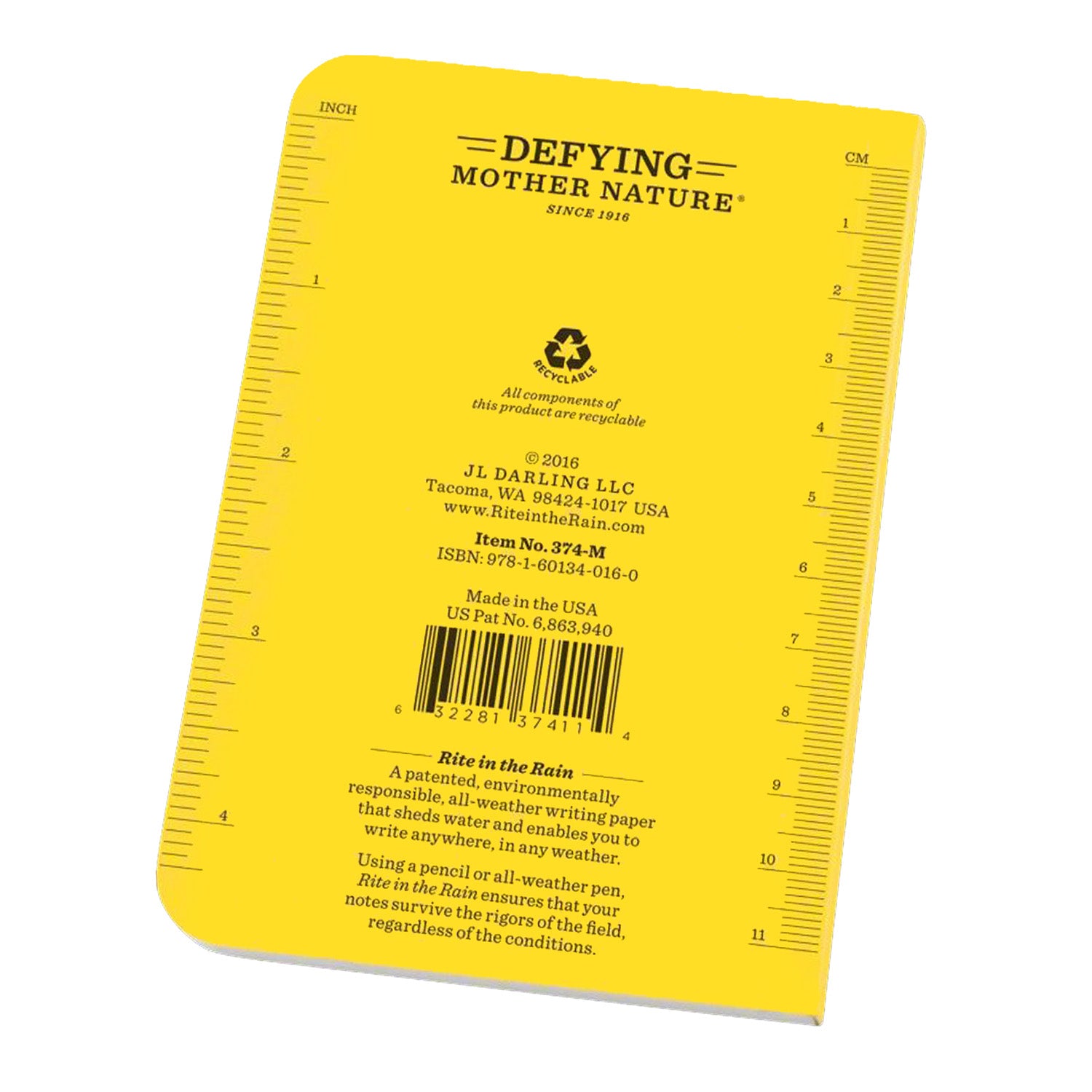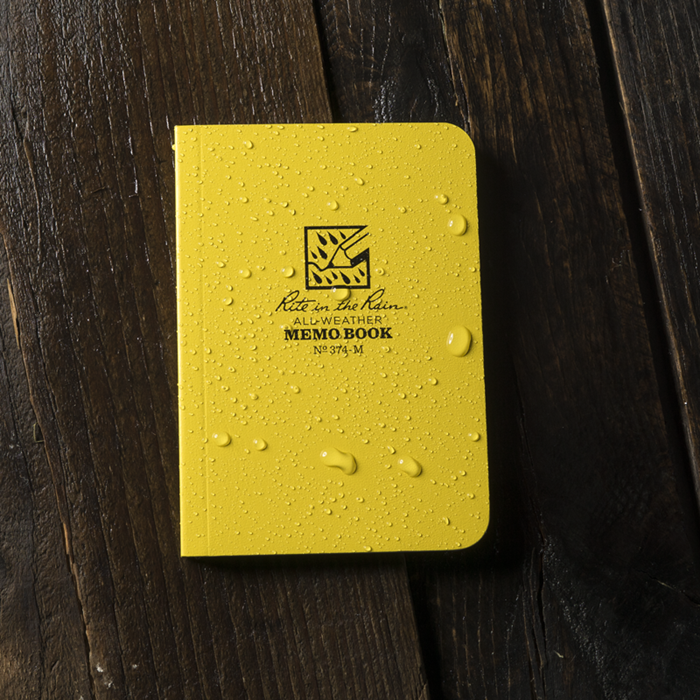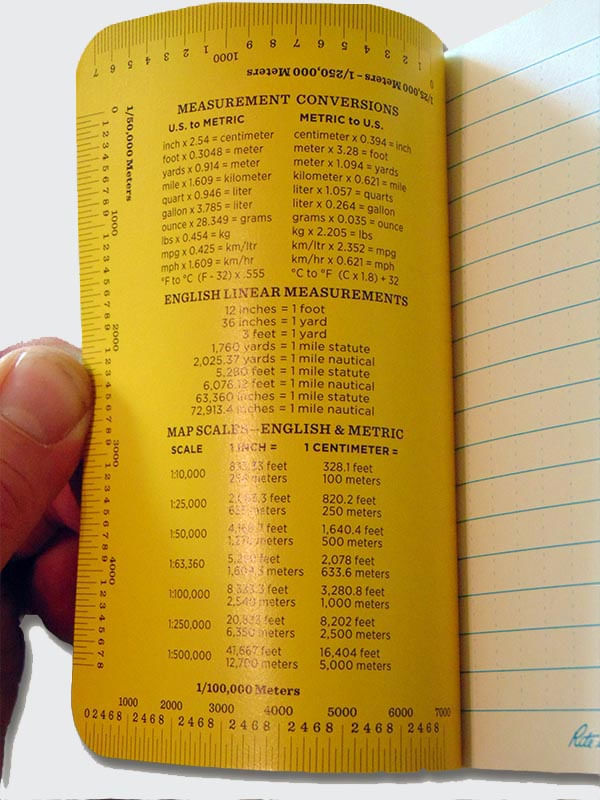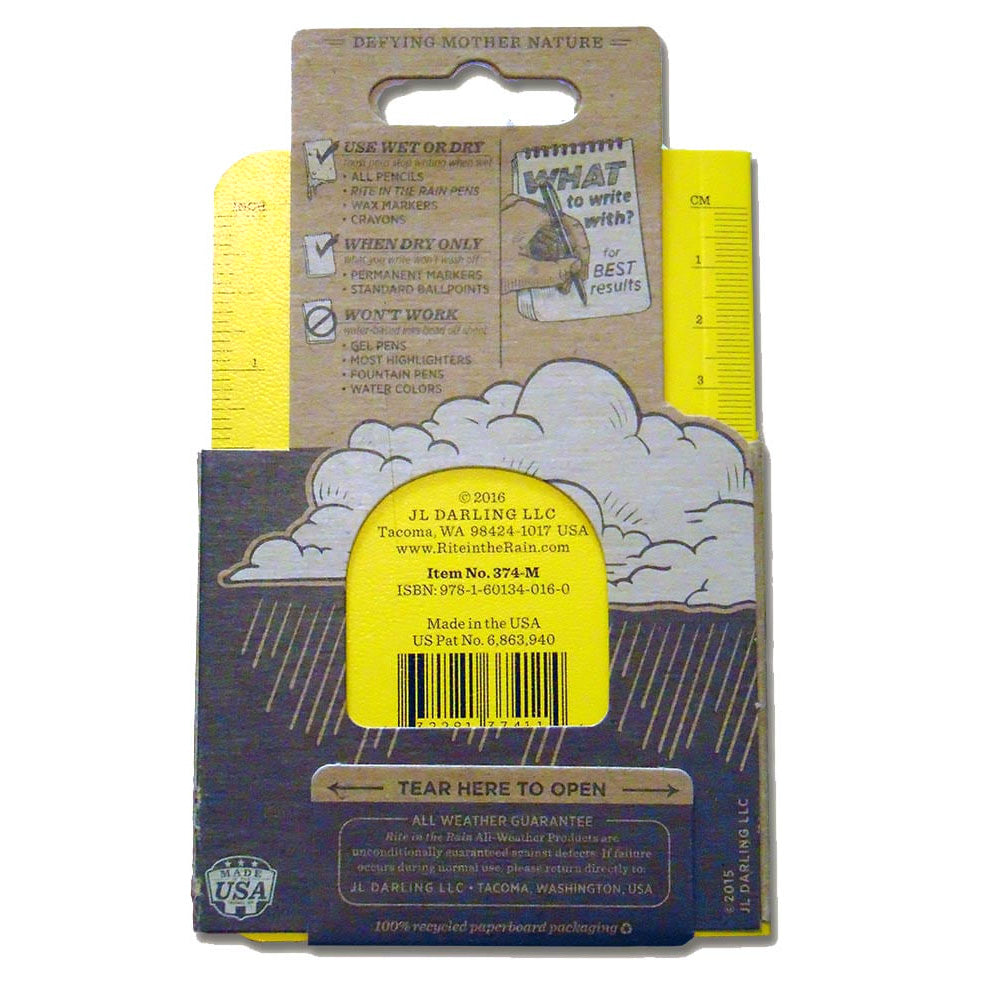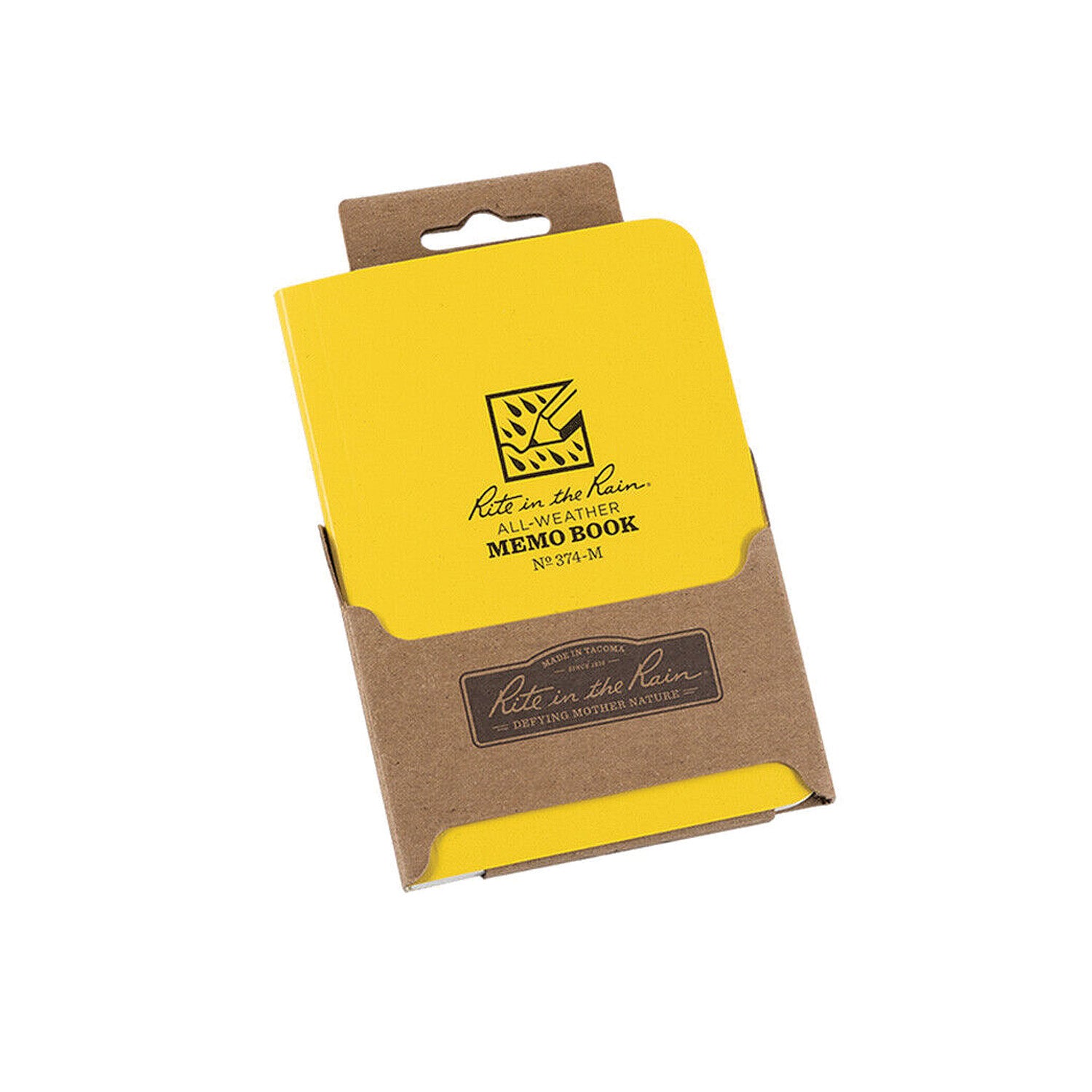 Rite in the Rain Memo Notebook
EMP protection and hacker resistant
The Rite in the Rain Memo Notebook is the perfect solution for keeping your notes safe in any weather. Its pocket-sized design makes it easy to carry, while its water-proof paper ensures your ideas will be protected no matter what.
Dimensions: 4- 5/8" x 7-1/4"
Dimensions:
4- 5/8" x 7-1/4"

Made in U.S.A. from recyclable moisture and oil-resistant paper

Use when dry only

Rite in Rain was established in 1916 - recommended by Red Oxx

Made from recyclable moisture and oil resistant paper

Use when dry only

Established in 1916 and Made in U.S.A.

A Red Oxx Recommended Travel Accessory.

Red Oxx is owned and operated by 2nd Generation Family Veterans since 1986.

You can sincerely depend on Rite In The Rain's Field Flex Memo Notebook to protect your notes from weather damage. Defy Mother Nature and Man Made disasters alike.

This all-weather tough writer's notepad won't turn to mush when exposed to water, sweat, oil and grease, mud and grime or the occasional laundry mishap. Conforms to your pocket shape with use.

Made from recyclable paper that is specially coated to create a unique moisture shield. Use when wet or dry : Pencils, Rite In The Rain pens, wax markers, crayons, oil pastels, oil paint.

Use when dry only : Permanent markers, ballpoint pens, pencils, or crayons. Avoid water based inks such as gel pens, highlighters, fountain pens, water colors or acrylic paint as it will "bead" off the sheets.

Established in 1916 by Jerry Darling, Rite In The Rain weather resistant notepads have been serving multiple outdoor industries world-wide.
Overall Size: 4- 5/8" x 7-1/4"

Cover Color: Yellow

Cover Material: Field Flex

Binding: side perfect bound

Paper Color: White

Paper Weight: 32#

Number of Pages: 128

Number of Sheets: 64, (perforated)

Weight: 0.42 lbs

Includes English and Metric measurement conversions

Handy metric Map Scale inside cover

Handy English and Metric rulers on outside cover

Made in U.S.A.

Comes with All Weather Guarantee
How long will my Field Flex Notebook last?
The Field Flex paper is designed to last a lifetime.

How resistant to the elements are the pages?
Field Flex paper is resistant to virtually all elements, including rain, water, ice, snow, and most oils.

What kind of writing instrument works best?
Water based pens are not recommended as they won't write on the surface, otherwise, any kind of pencil or permanent ink pen works great!

Can I recycle my Field Flex Notebook?
Certainly, since it's basically a coated wood pulp product, you can recycle it.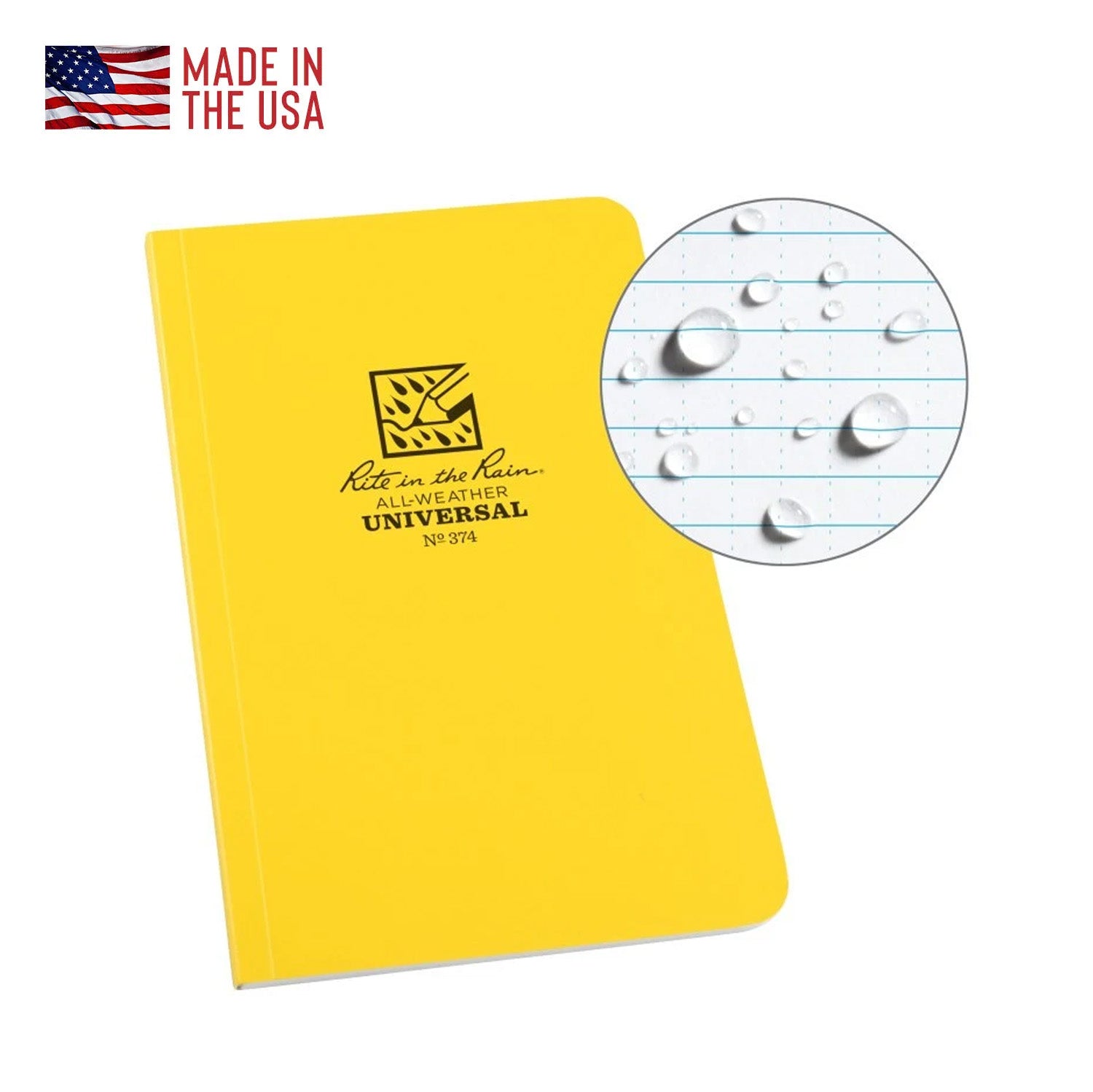 This product has no reviews yet.
This product has no reviews yet.