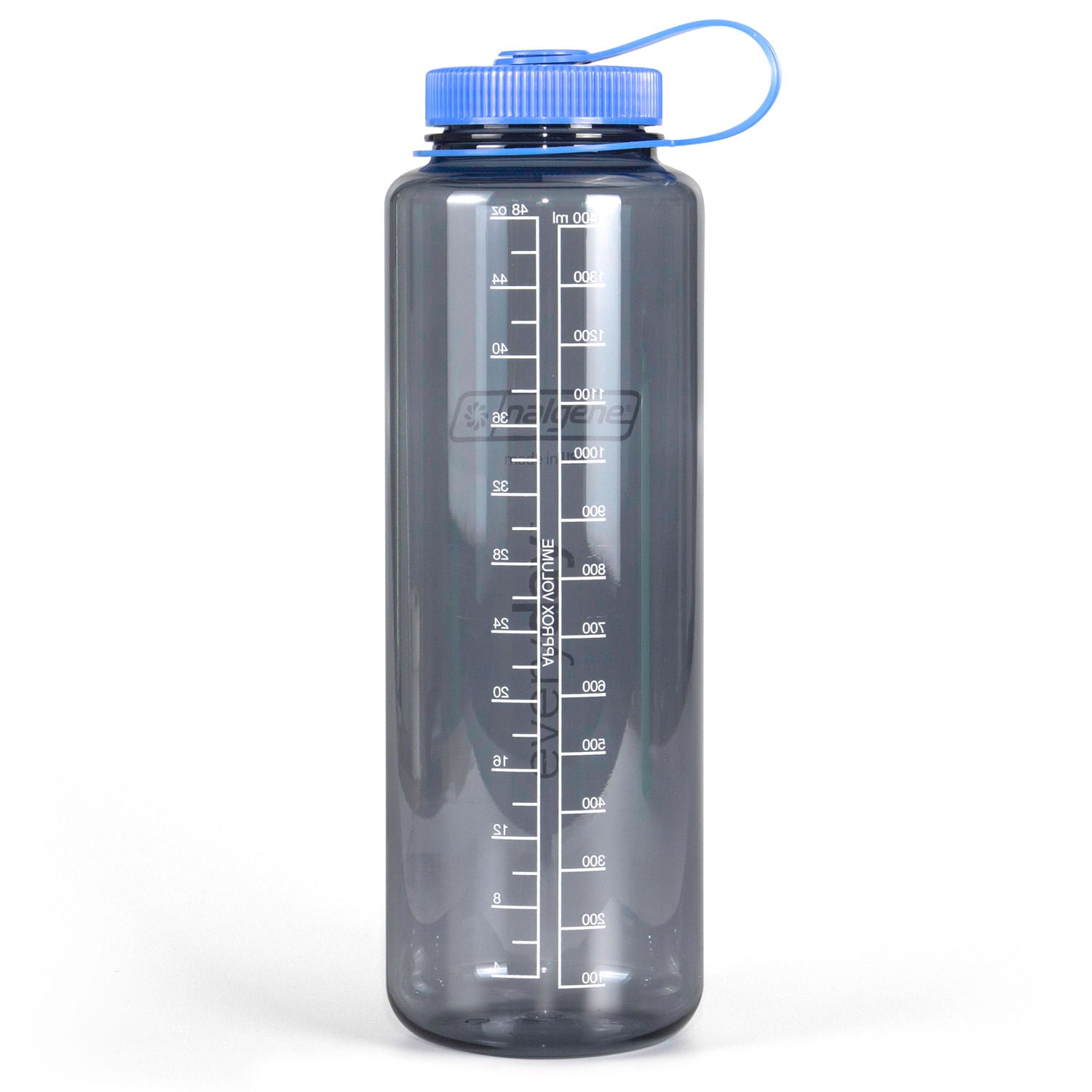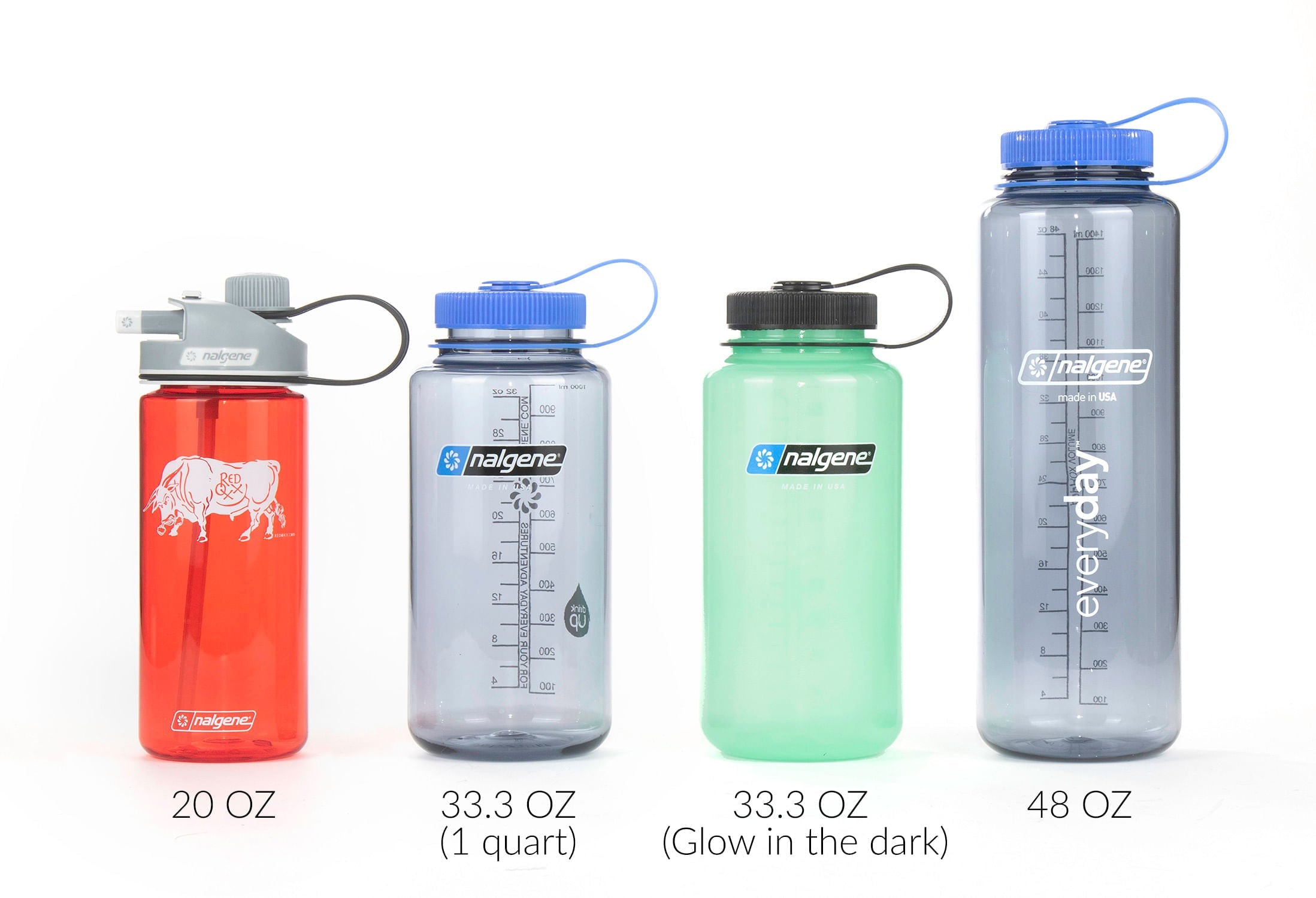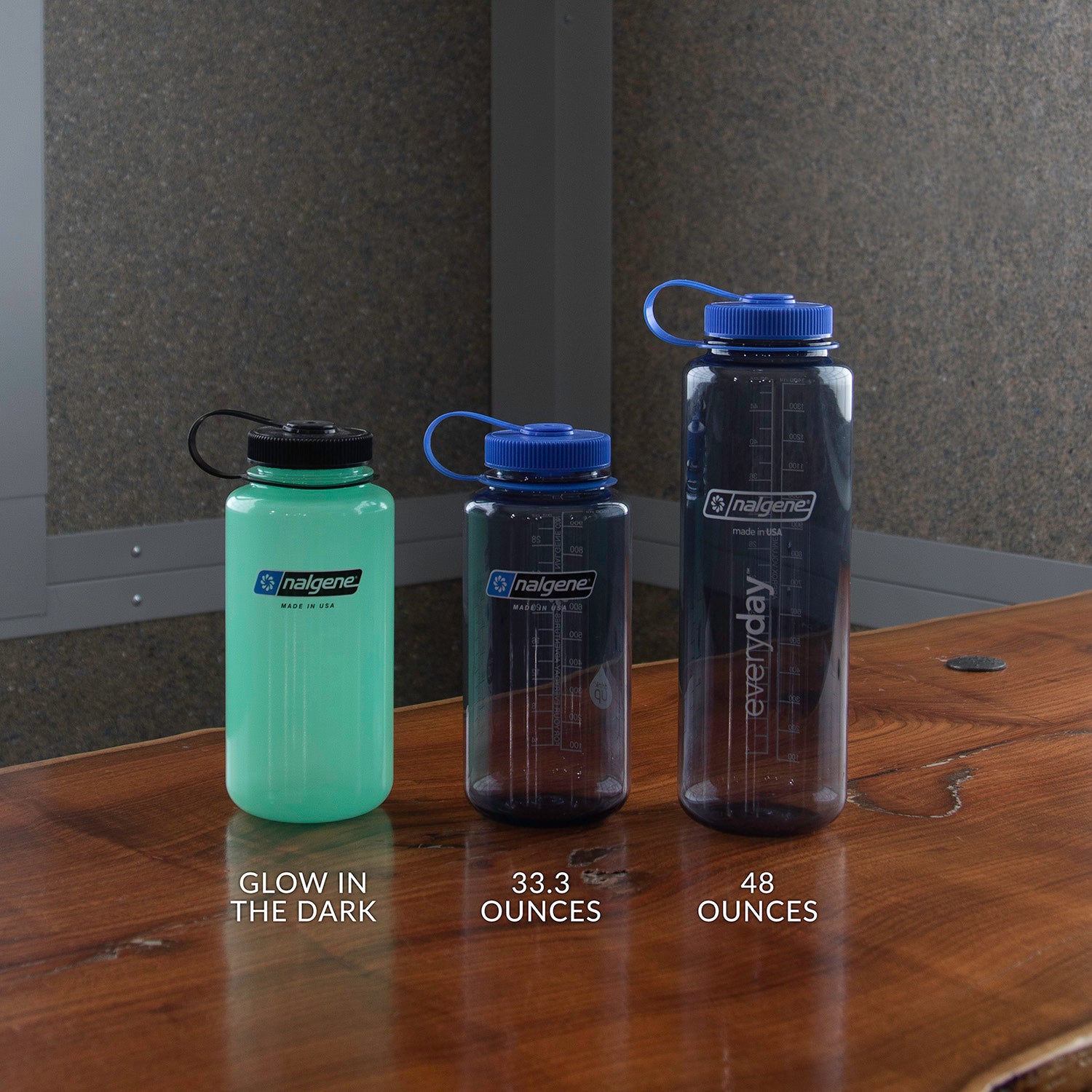 Nalgene Tritan Water Bottle 48oz
Like Neptune's Cousin, this Water Bottle can fill an ocean!
Dimensions: 11.25 inches H x 3.63 inches.
Dimensions:
11.25 inches H x 3.63 inches.

Made in USA
Made from BPA free plastic
Lifetime guarantee
A Red Oxx Recommended Travel Accessory.
48 oz Nalgene water bottles are made in the U.S.A.
BPA-free plastic resists odors and is dishwasher safe
Lifetime Guarantee from Nalgene

This is the big brother to the water bottle that put Nalgene on the map. The wide mouth (WM) water bottle design is classic Nalgene simple. Nalgene has over fifty years of manufacturing experience. This is the industry's standard for a super durable, leak-proof water bottle and it is guaranteed for life.

Graduations in both metric milliliters and US ounces on the side help you keep track of your fluid intake. You could also use is as a handy guide when mixing your favorite beverage.

Since most backpacks have a water bottle pocket on the side to hold one of these, even this super "Silo" sized Nalgene water bottle will fit. For over 20 years hikers have trusted Nalgene. The wide mouth design allows you to easily add ice. Made from Tritan copolyester, the BPA free Nalgene Silo Tritan Wide Mouth Water Bottle is super tough. It might be too tall to place in the dishwasher, but you can still wash the lid safely if you put it on the top shelf.

Be sure to pick up an Easy Sipper Cap for a drip proof sip.

Made in U.S.A. by Nalgene.
Tough and impact resistant
48 oz U.S.A.
1.42 Liters metric
11.25 inches H x 3.63 inches diameter U.S.A.
28.5cm H x 9.2cm diameter metric
Leak proof
Dishwasher safe
Resists odors
BPA Free
Wide mouth design
Graduated fill marking in metric and US
Never-lose lid
Guaranteed for life
Made in U.S.A.
Is this water bottle carry-on legal?.
Yes, as long as you empty it before going through airport security.

Where do I send my bottle or jar if there is a warranty issue?
Send the jar or bottle directly to Nalgene for warranty coverage. Do not send it to Red Oxx.

Is this water bottle free of BPA?
Yes, Nalgene does not useBPA in the manufacture of these water bottles.

What kind of fluids can I put in this water bottle?
Anything you can drink, though boiling hot fluids such as coffee or tea are not recommended.
This product has no reviews yet.
This product has no reviews yet.