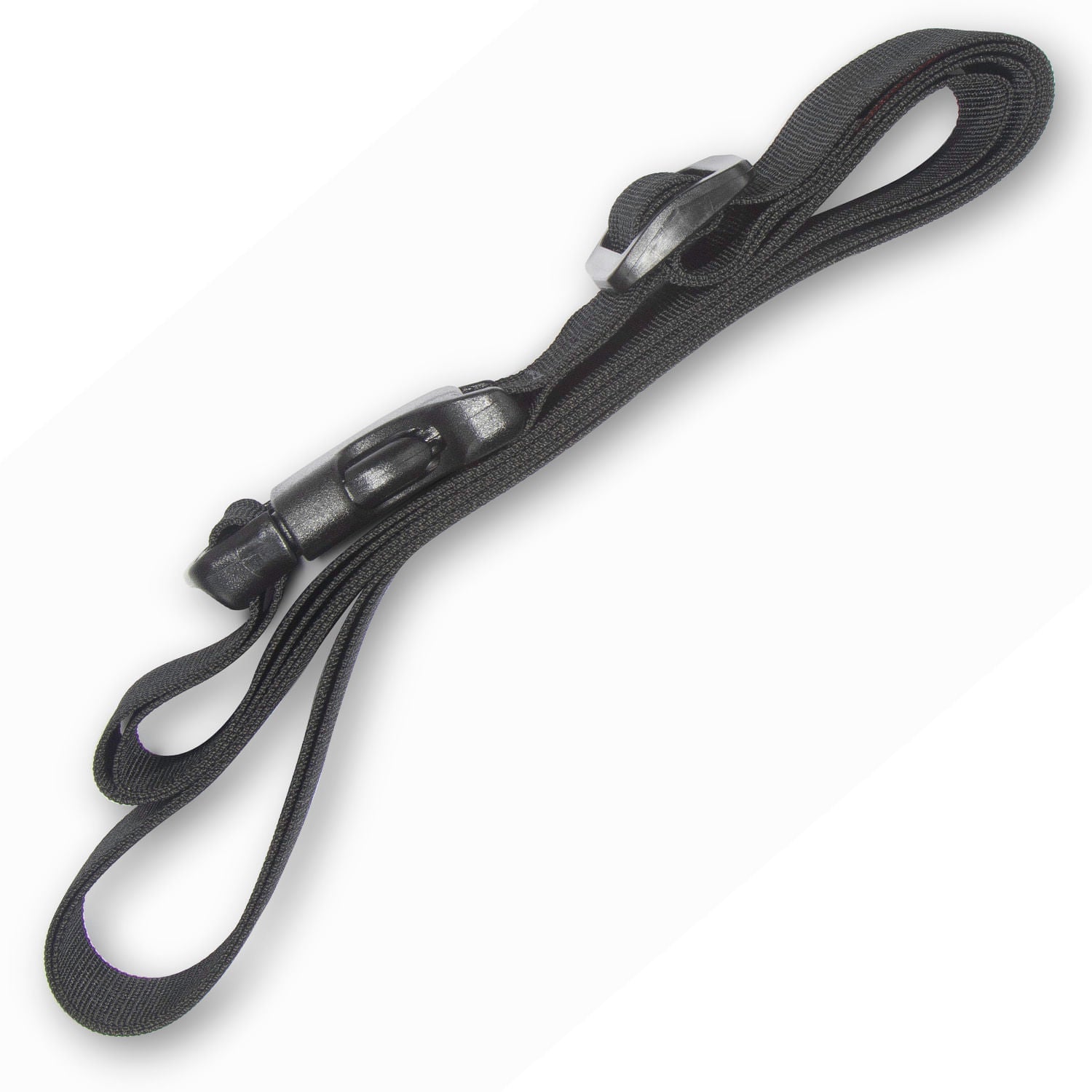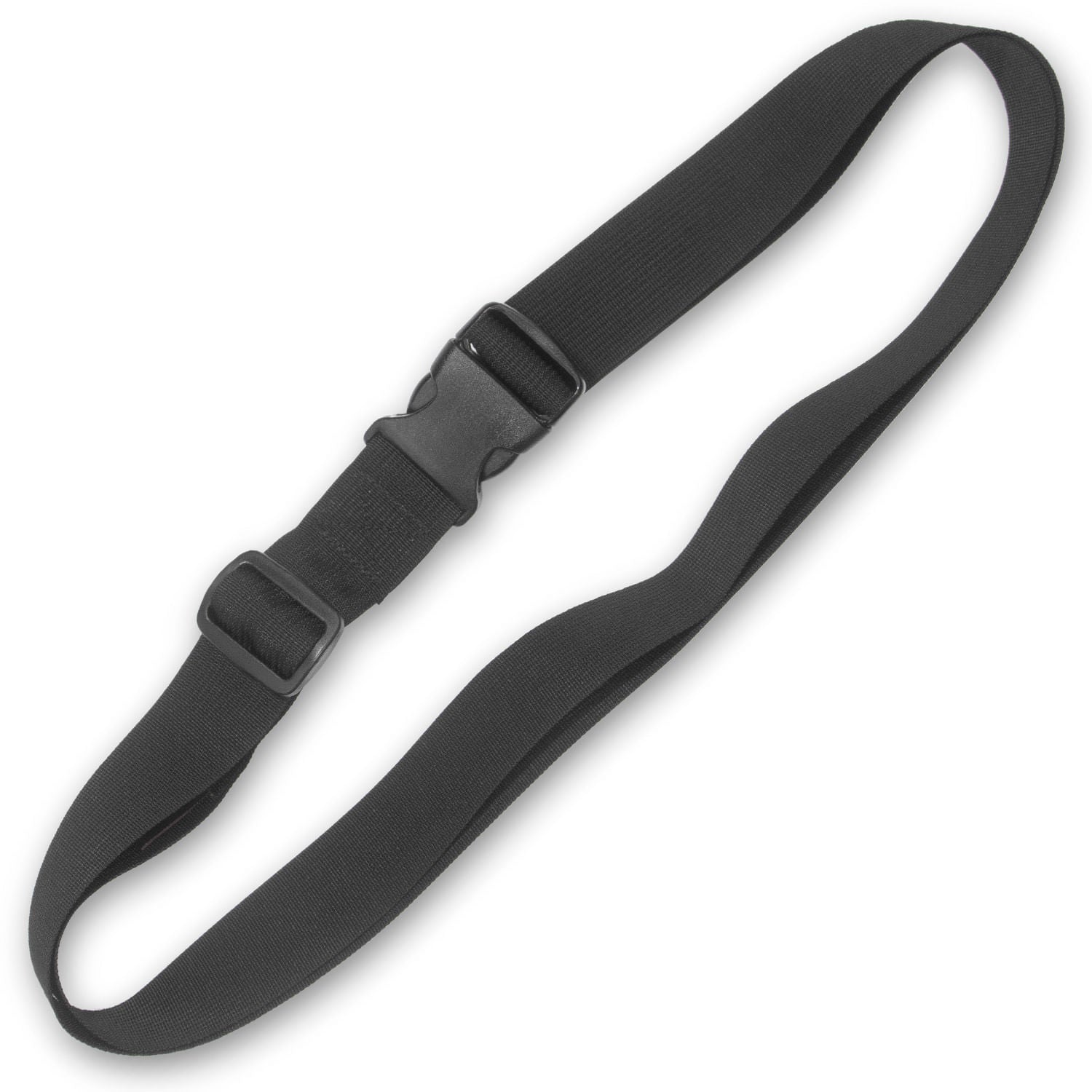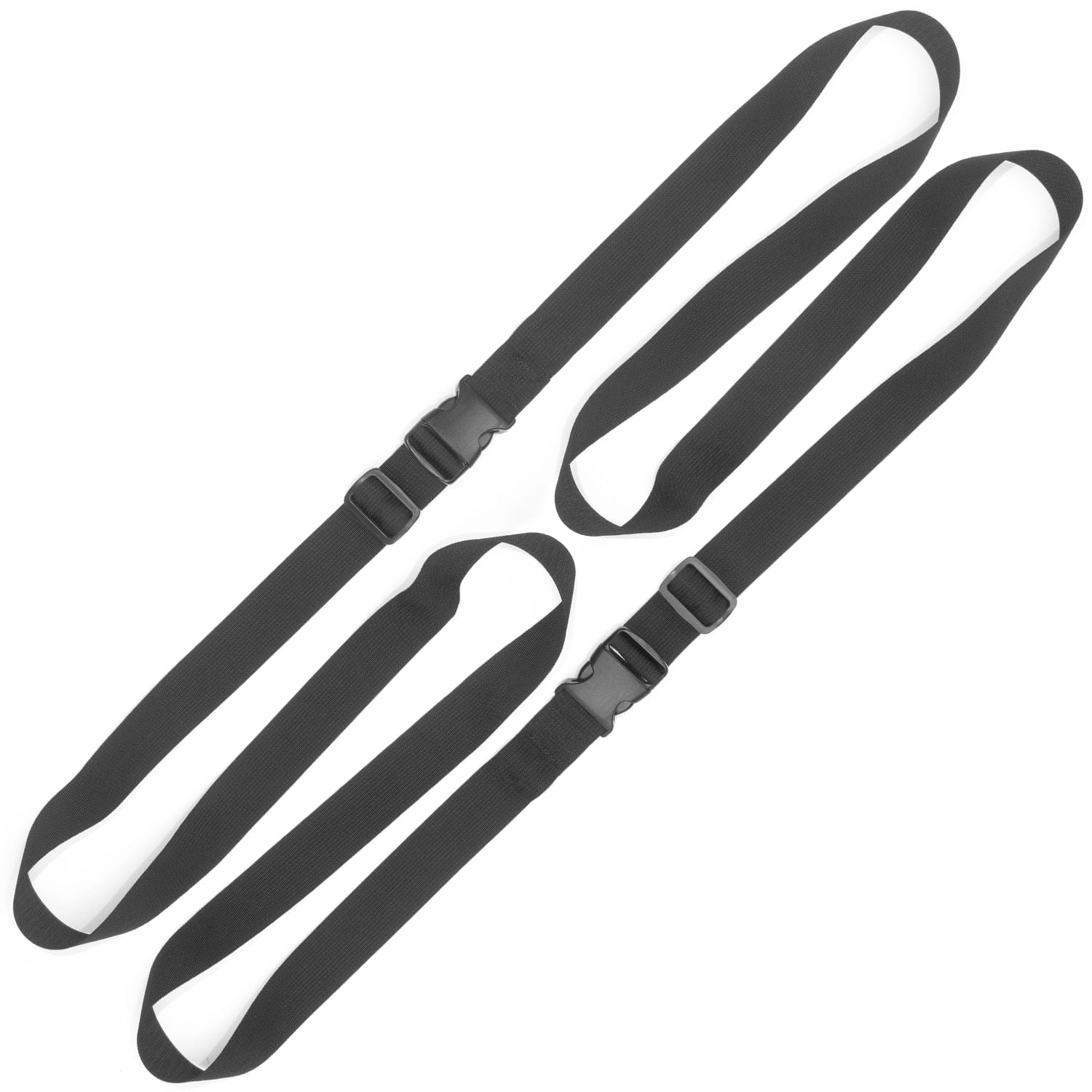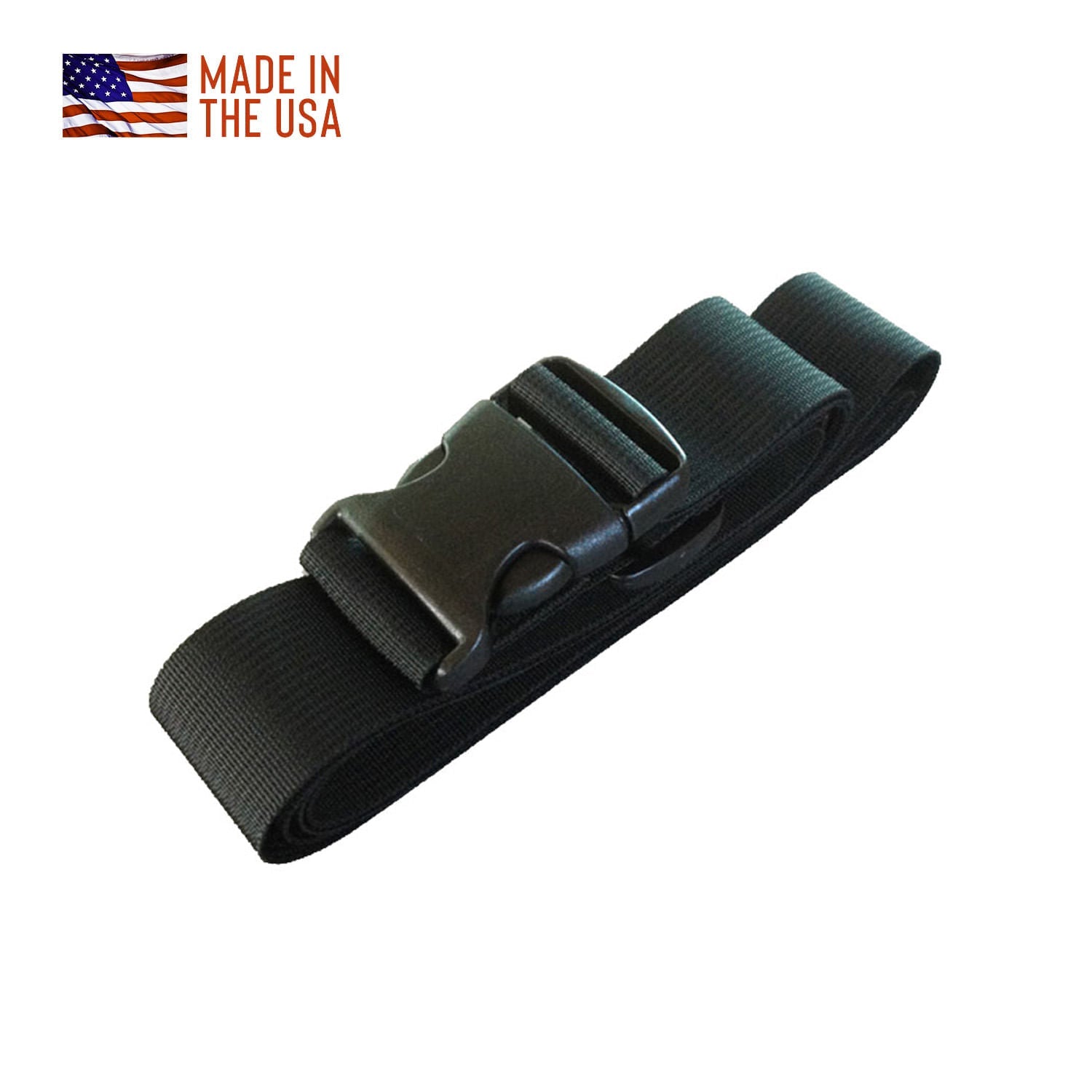 Luggage Compression Straps 2 Pack
When you have to pack it tight for the flight. 
Secure and compress your luggage with our two-pack Luggage Compression Straps. Utilize these adjustable straps to keep your bags tightly locked in place and reduce the size of your items.  Our straps are perfect for any travel situation.


Made in U.S.A. with our "No Bull" Lifetime Warranty
Dimensions: Adjustable from 35.5" to 72"
Made from American-sourced Nylon webbing

Adjustable from 35.5" to 72"

UV and mildew resistant

Compress an over packed bag

Tightly Secure a sleeping bag

Handy in emergencies for popped buckles or zippers

Great for any kind of luggage, even hard cases, up to 72" circumference

Our compression straps are 1-1/2 inches wide and extends from 38.5 to 72 inches (six feet) in length each. Topped off with our legendary heavy-duty side-release buckles made of Mil Spec Acetal, a super tough plastic designed toreplacemetal and the easily adjustable Nexus tri-glide, you can wrap the strap around any bag to compress or hold down your belongings.

The tough 1-1/2 inch strap is just the right width and is made of handsome, durable Nylon webbing. On our Compression Strap, the trailing end is sewn down so there will be no "loose ends" flopping around and causing havoc.

SHRINK YOUR BAG.
Have a soft sided bag that might not fit in an airline overhead bin? Or perhaps your bag is a hair too big to tuck into a puddle jumper's cargo hold? No problem, a couple of Red Oxx Compression Straps wrapped and cinched down around the body of your bag should do the trick.

TIP: To keep the straps from slipping off the ends of your bag, simply fit your straps through the bag handle.

Other imaginative uses for our external Luggage Compression Strap include:

2 pack compression straps
Loop it through the handles of your bag collection and you can save space by hanging your bags in the closet.
Strap down your bags onto a luggage cart or vehicle luggage rack.
Clip a strap around your clam shell rollaboard as extra security to keep the zippers or clasps from popping.
Extend your strap by clipping two or more straps together.
Strap down your carry-on bag onto a rollaboard wheeled bag for "wheeled" carry.
Wrap a couple straps around an Aviator, then clip a Claw Shoulder Strap to the straps and voila, a carry strap for your Aviators.
Compress a belongings bundle for a bag or compartment that has no interior compression straps.
Use it as an emergency belt, never pack a belt with you again, you have one already!
Wrap the straps around your bundle, pull the slack into a loop and you have an automatic shoulder strap.
Wrap up the flopping legs of a camera, spotting scope, or lighting tripod.
Hold down a stuffed (or broken) trunk lid on your car.
Tie up a bad guy.
Lots of uses, just fire up your imagination.

Why settle for cheap imported luggage compression straps when you can buy legendary made in USA Red Oxx quality you can depend on. Buy two or more straps, you'll always find a use for more than one!

Dimensions: From 38-1/2 to 72 inches long by 1-1/2 inches wide.
100% Nylon webbing is sourced in the U.S.A.
High melting point
Abrasion resistant
Mildew resistant
UV resistant
High tensile strength
Mil-spec Fastex quick-release buckle
Mil-spec Nexus Tri-glide belt adjuster
Minimum length US: 38.5 inches
Minimum length Metric: 98 cm
Maximum length extended US: 72 inches
Maximum length extended Metric: 183 cm
Red Oxx "No Bull" Lifetime Warranty
What size straps are available?
The Compression Luggage Straps measures from 38.5 inches (98 cm) to 72 inches long when extended (183 cm) by 1-1/2 inch wide (3.81 cm) each.

Can you bundle bags together?
Sure, the generous length of strap could hold a few bags together. Clip two straps together for double the length out to 144 inches long.

If my strap gets wet, will it stretch?
Moisture can impact stretch, be sure to periodically check your straps and readjust as necessary if exposed to continuous moisture (like rain, mist, fog, dew, or snow).

Can you ship USPS?
Yes, Red Oxx will ship USPS upon request. Simply state, "Please ship USPS" in the cart comments during checkout and we will adjust your billing accordingly.
This product has no reviews yet.
This product has no reviews yet.