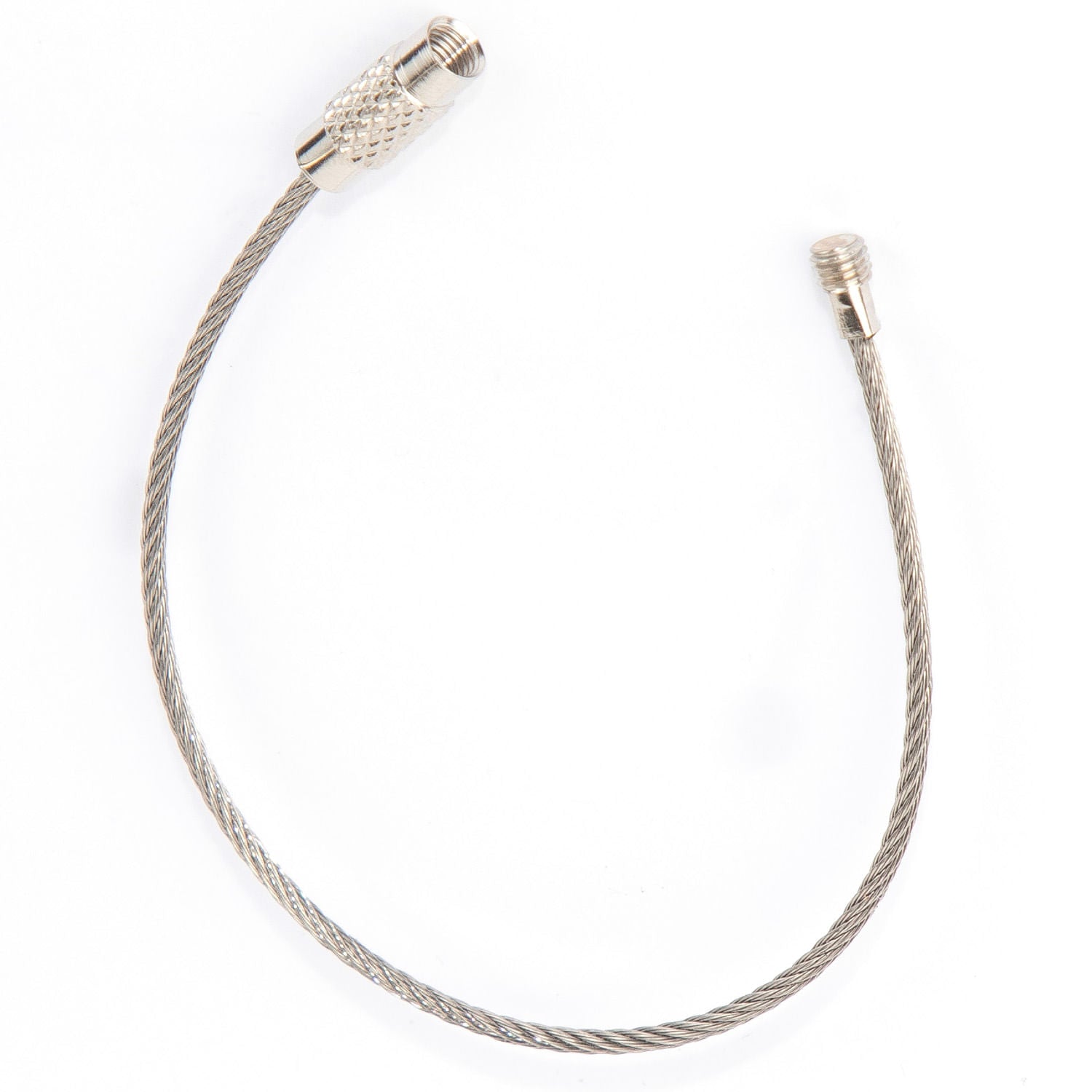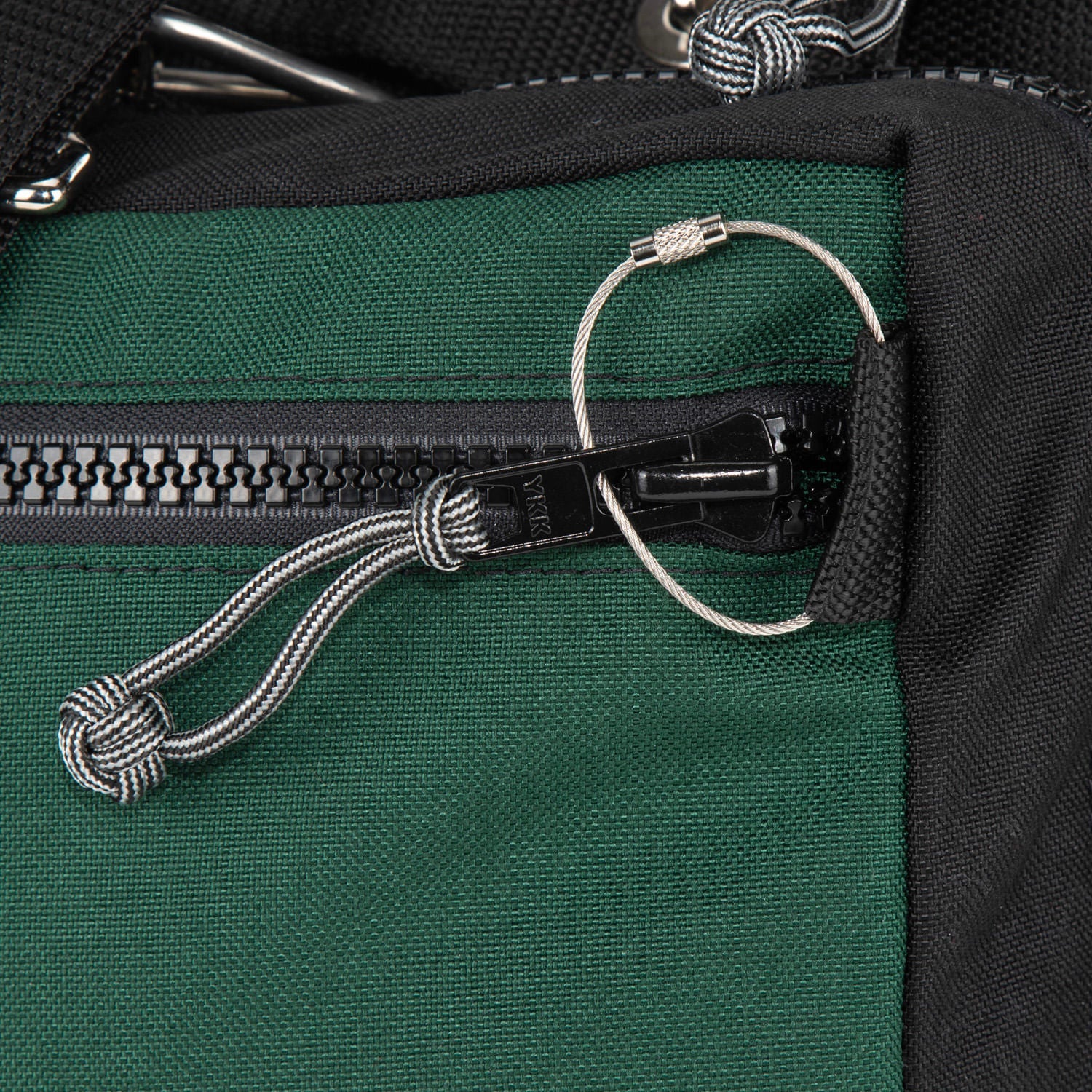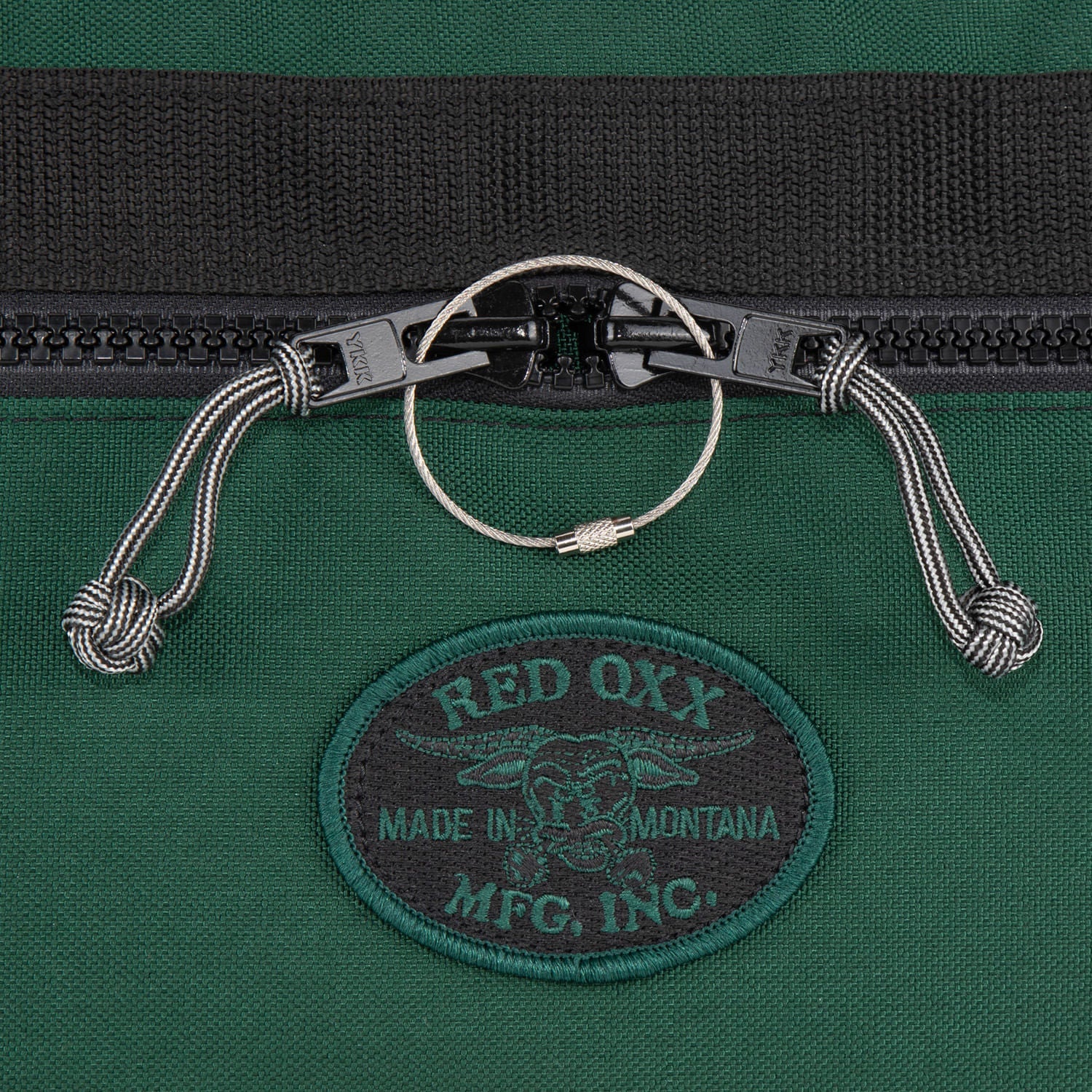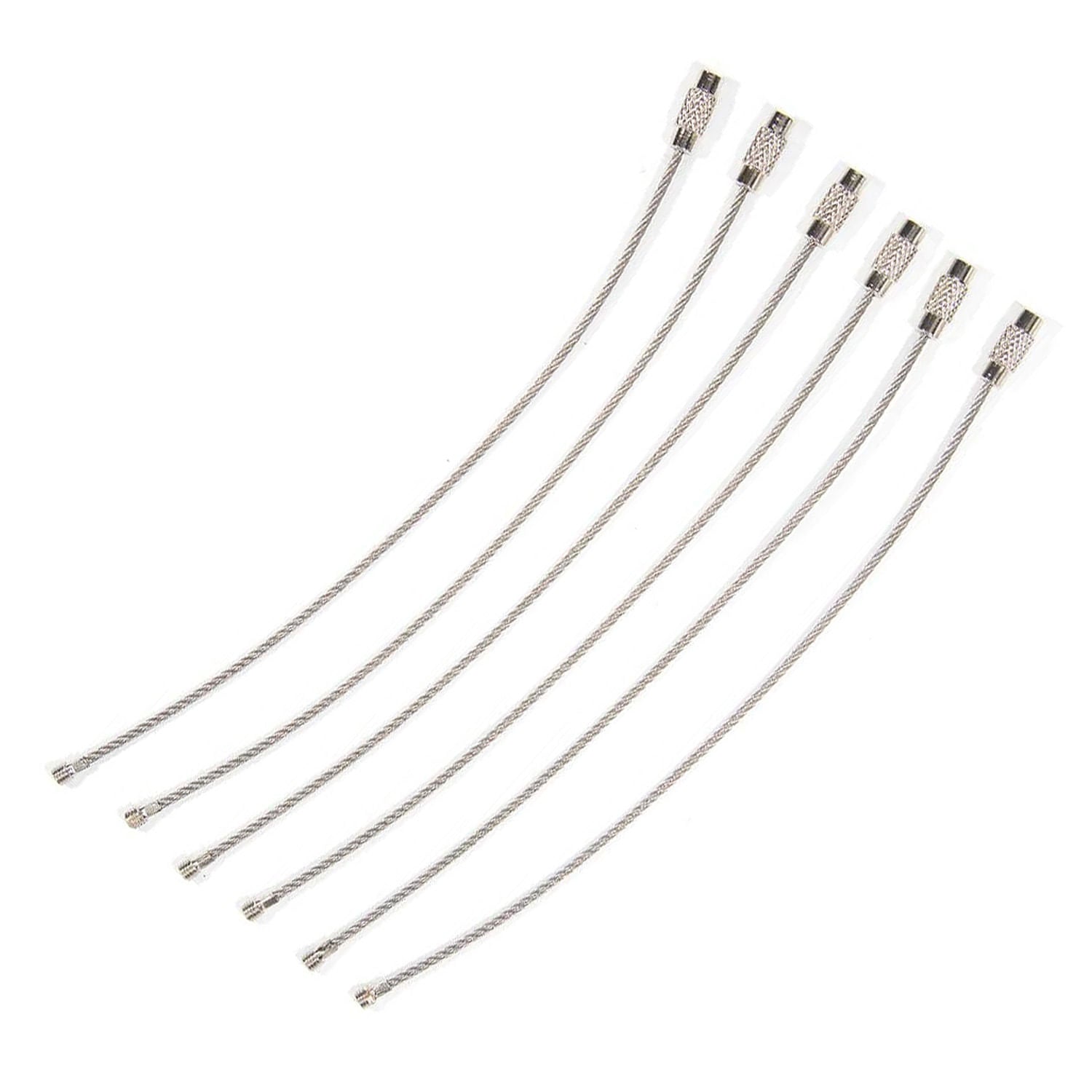 Cable Locks 6 Pack
I offer stainless steel sex appeal 
This 6-Pack of Cable Locks are made with durable aircraft cable to keep your belongings secure. The twist open system makes locking quick and easy - no keys or combinations to remember. Perfect for securing items with peace of mind.  
Made in USA 


Length: 6" braided steel cable with screw lock
Twisted 1 mil diameter stainless steel braided wire
Length: 6" wire cable when open
Precision cut steel knurled thumbscrew fastener
Perfect as a key ring
Great for small tools or flashlights and more
Length: 6" braided steel cable with screw lock
Are these TSA approved?
Our Luggage Keychain Cable Locks are not real locks in the sense they need a key or combination lock. If this is your concern, we recommend you purchase a TSA approved lock.

How strong are these?
This Braided Wire Screw Fastener Cable lock has a tensile strength of 36 lbs.

How do I remove these from my bag?
Grasp the braided wire cable on one side of the knurled fastener, use the other hand to twist the knurl. If it won't turn, reverse the cable (flip it around) and try again. Remember lefty loosey. The knurled fastener should unscrew by hand without the need of pliers.

Are these theft proof?
This Braided Wire Screw Fastener Cable Lock is not designed to be theft proof, but it certainly might flummox someone not familiar with the design long enough for them to move on to the next bag. Or they might simply cut the cable with a bolt cutter as they would with a typical keyed or padlocked cable lock.

My Cable Lock keeps coming unscrewed, what do I do?
Apply Loctite® Blue Threadlocker to the thread end and screw it closed. This is a medium strength thread lock that would suit most Wire Cable Lock applications. Loctite® Red Threadlocker is the strongest thread locker available. However, you will need heat and tools to unlock the thread if you use the Red Threadlocker.

Can you ship USPS?
Yes, Red Oxx will ship USPS upon request. Simply state, "Please ship USPS" in the cart comments during checkout and we will adjust your billing accordingly
This product has no reviews yet.
This product has no reviews yet.