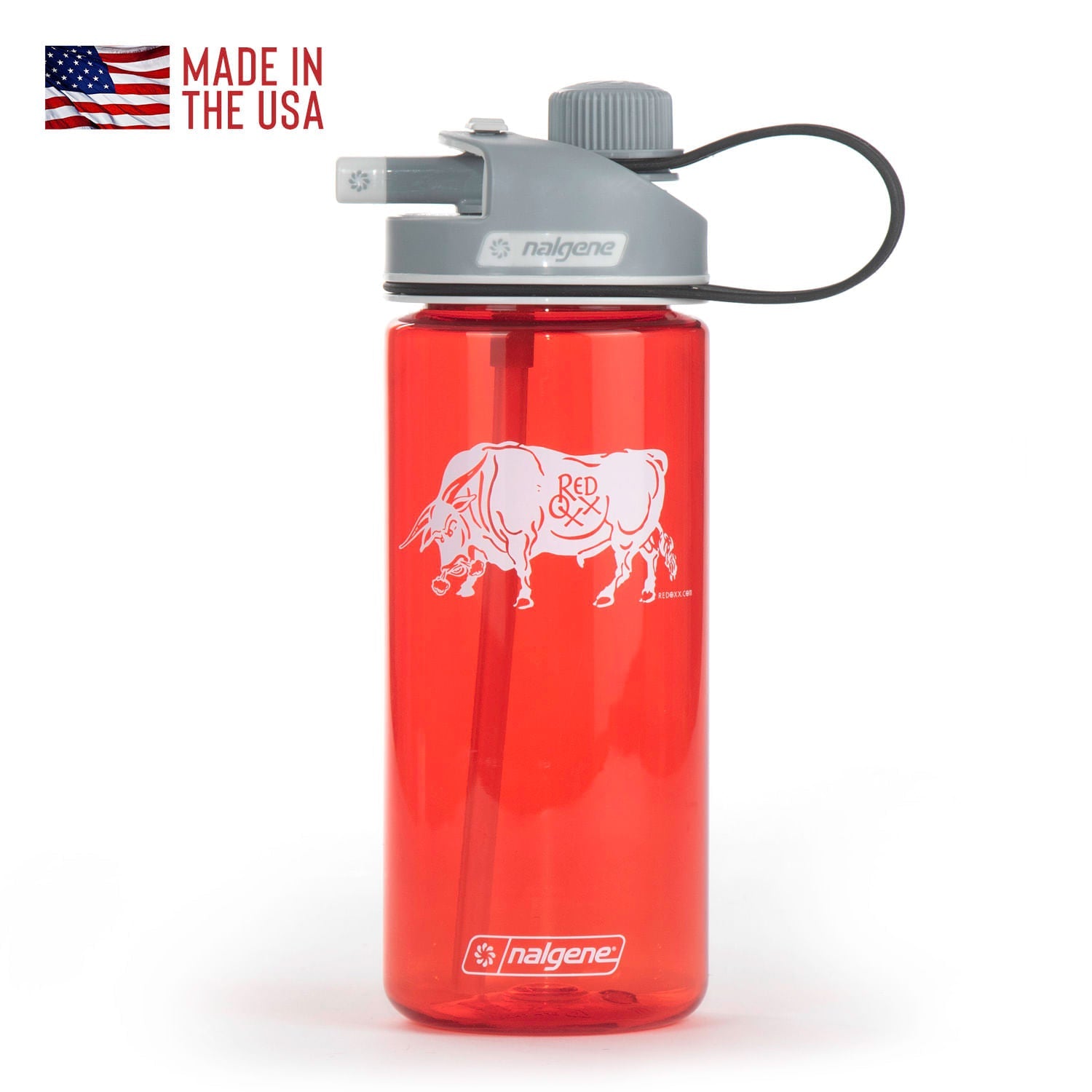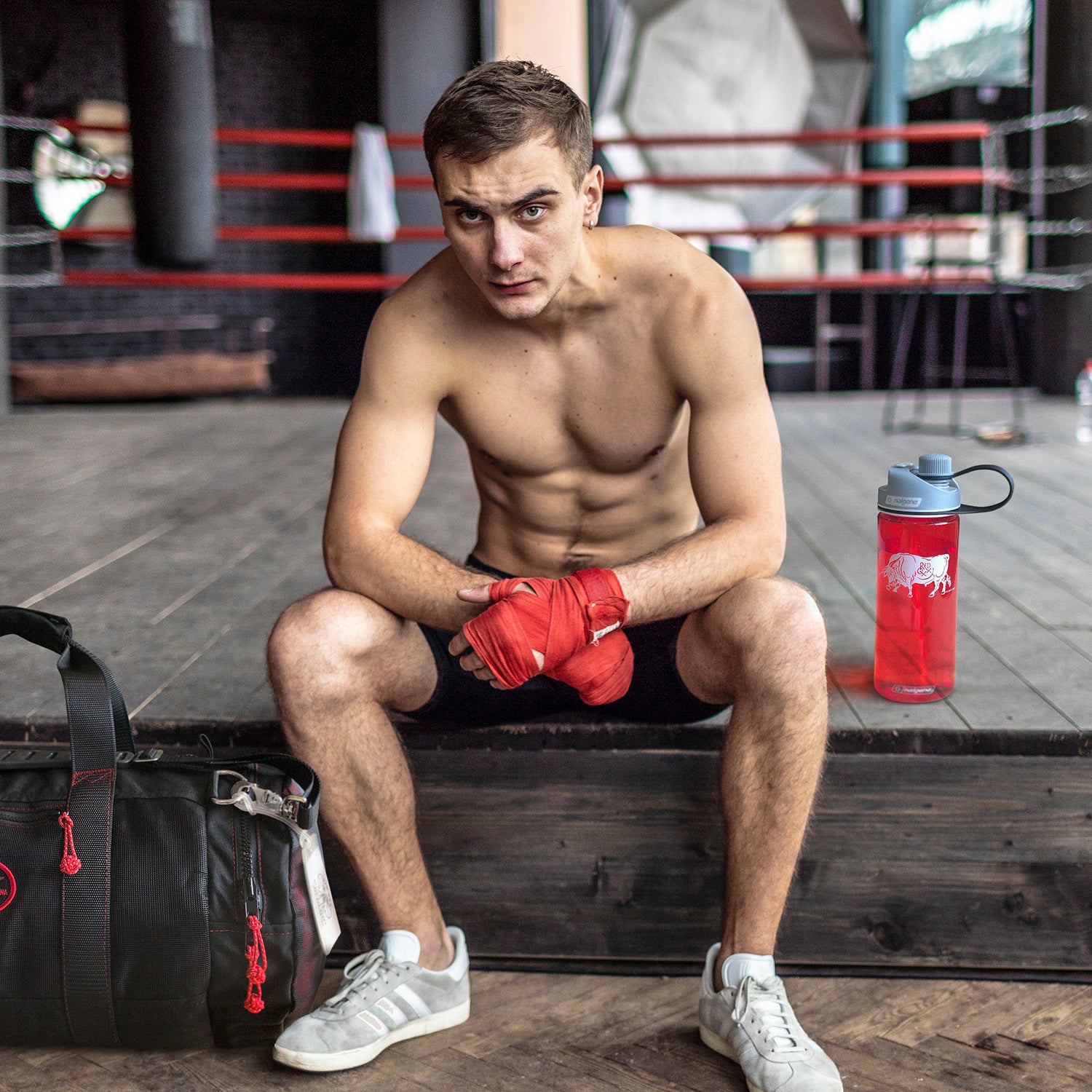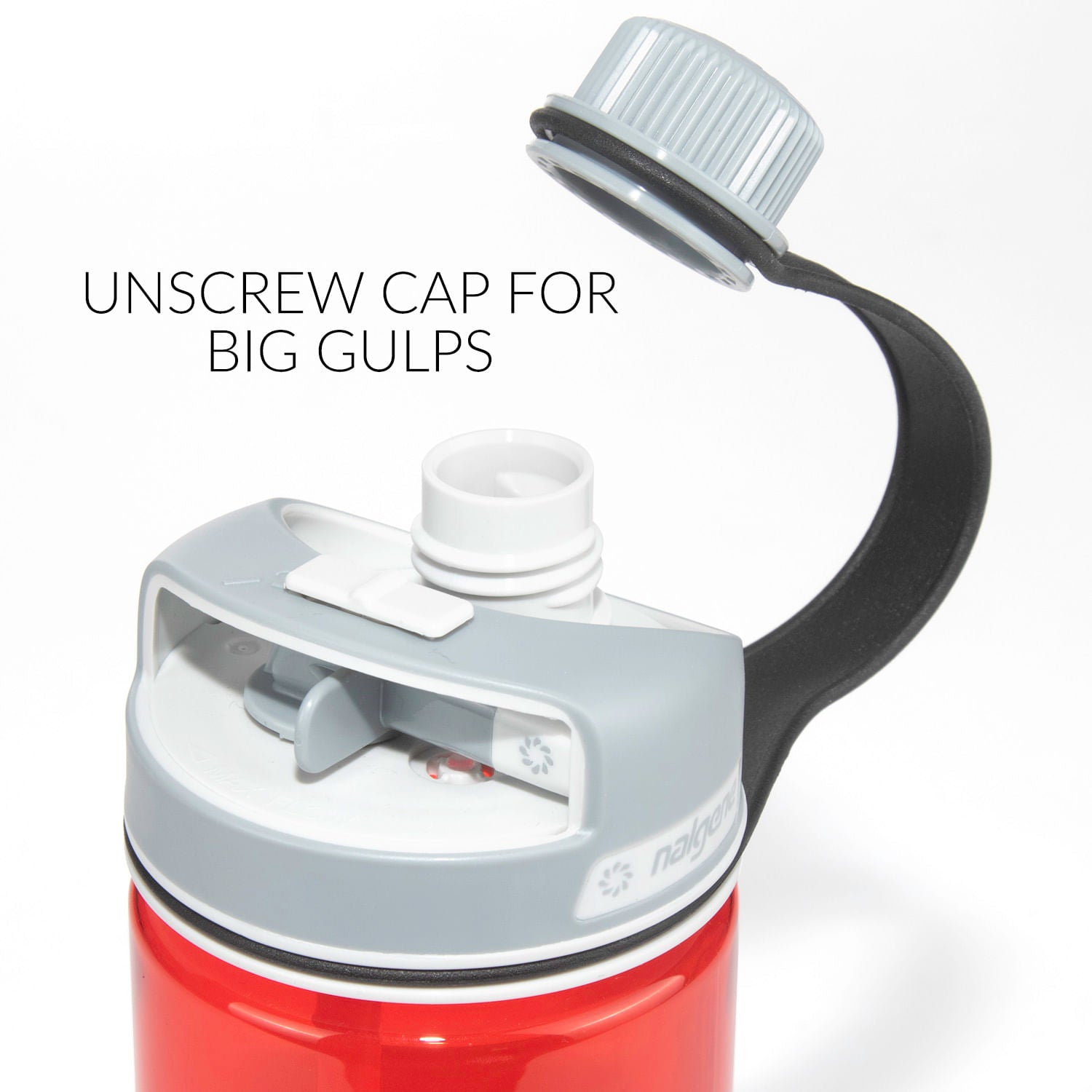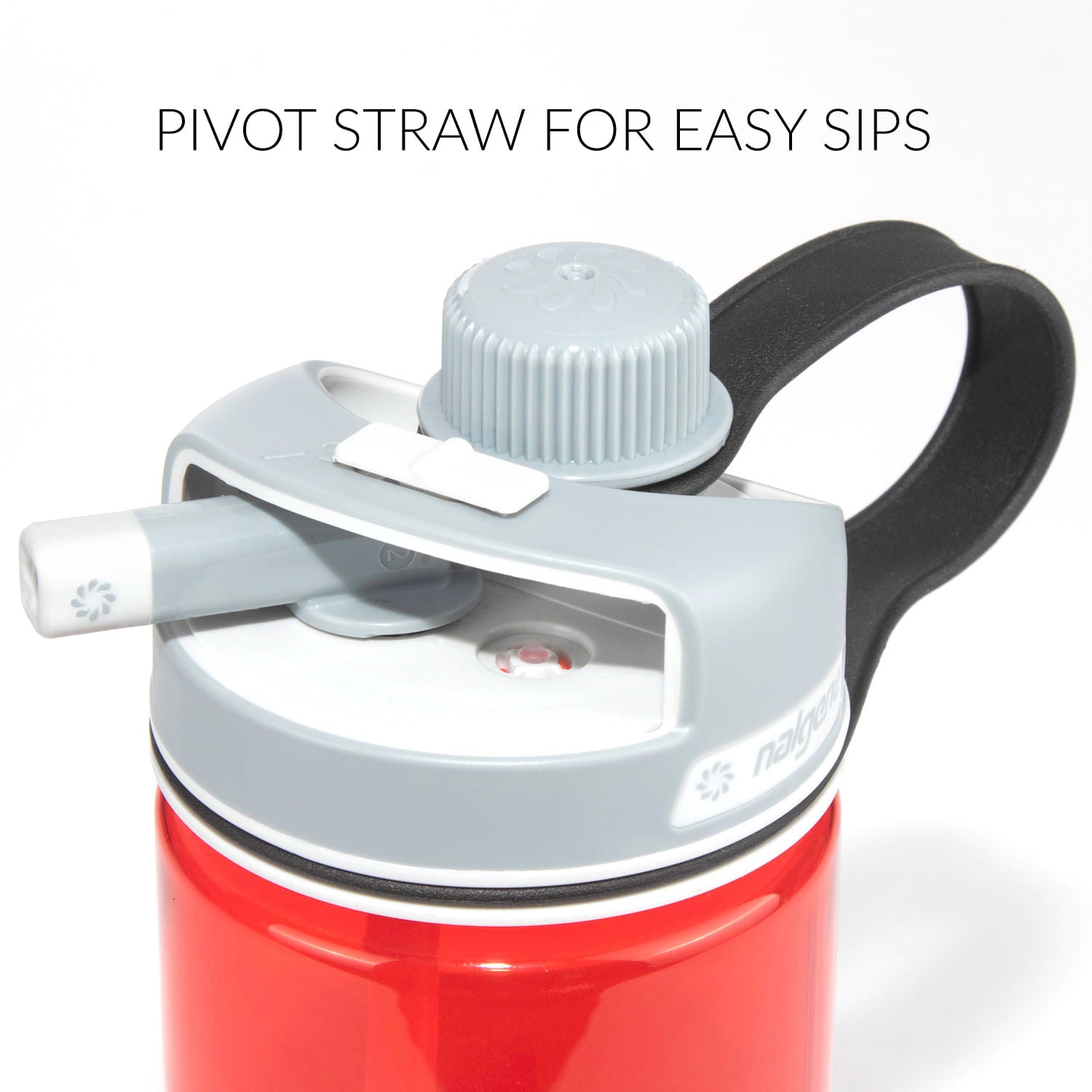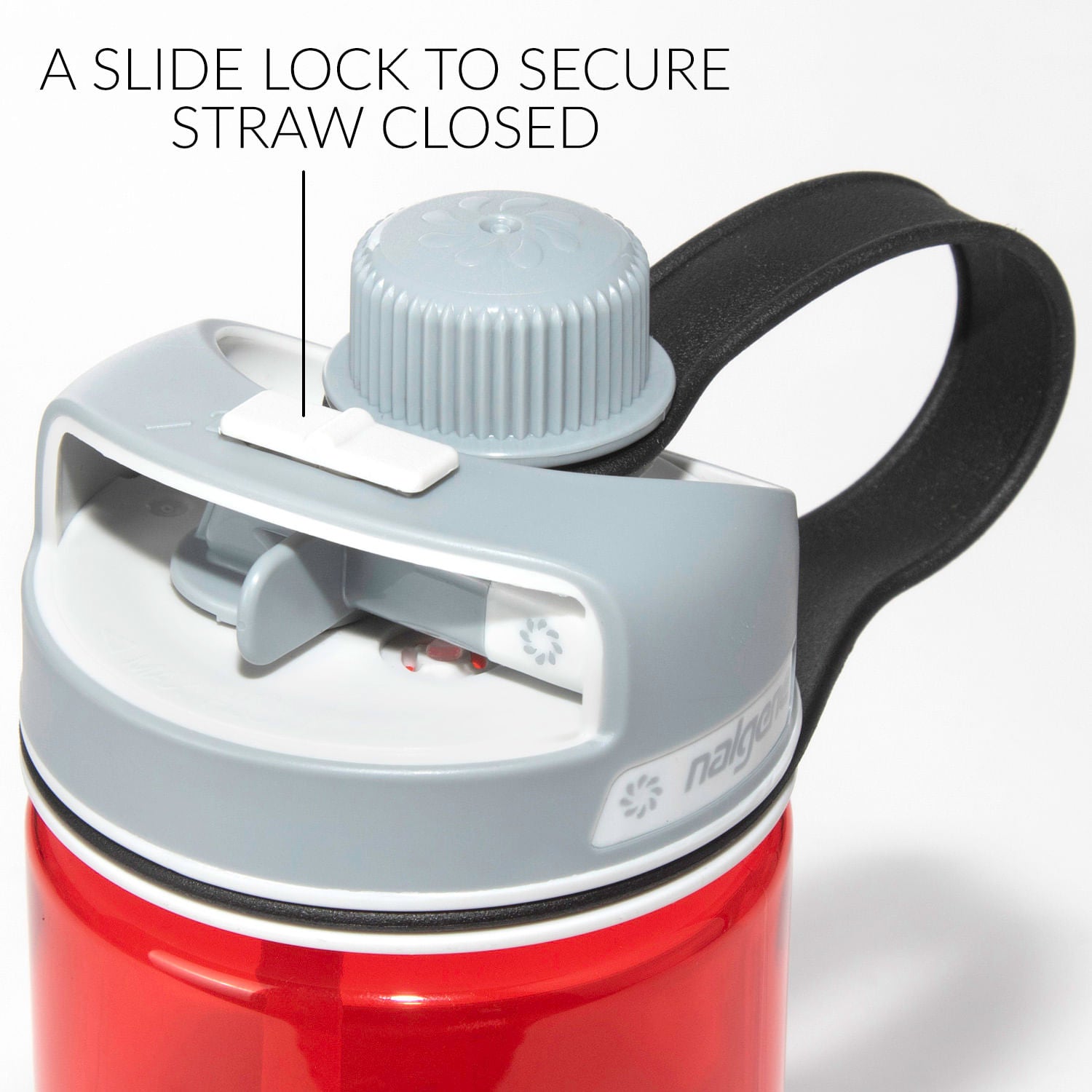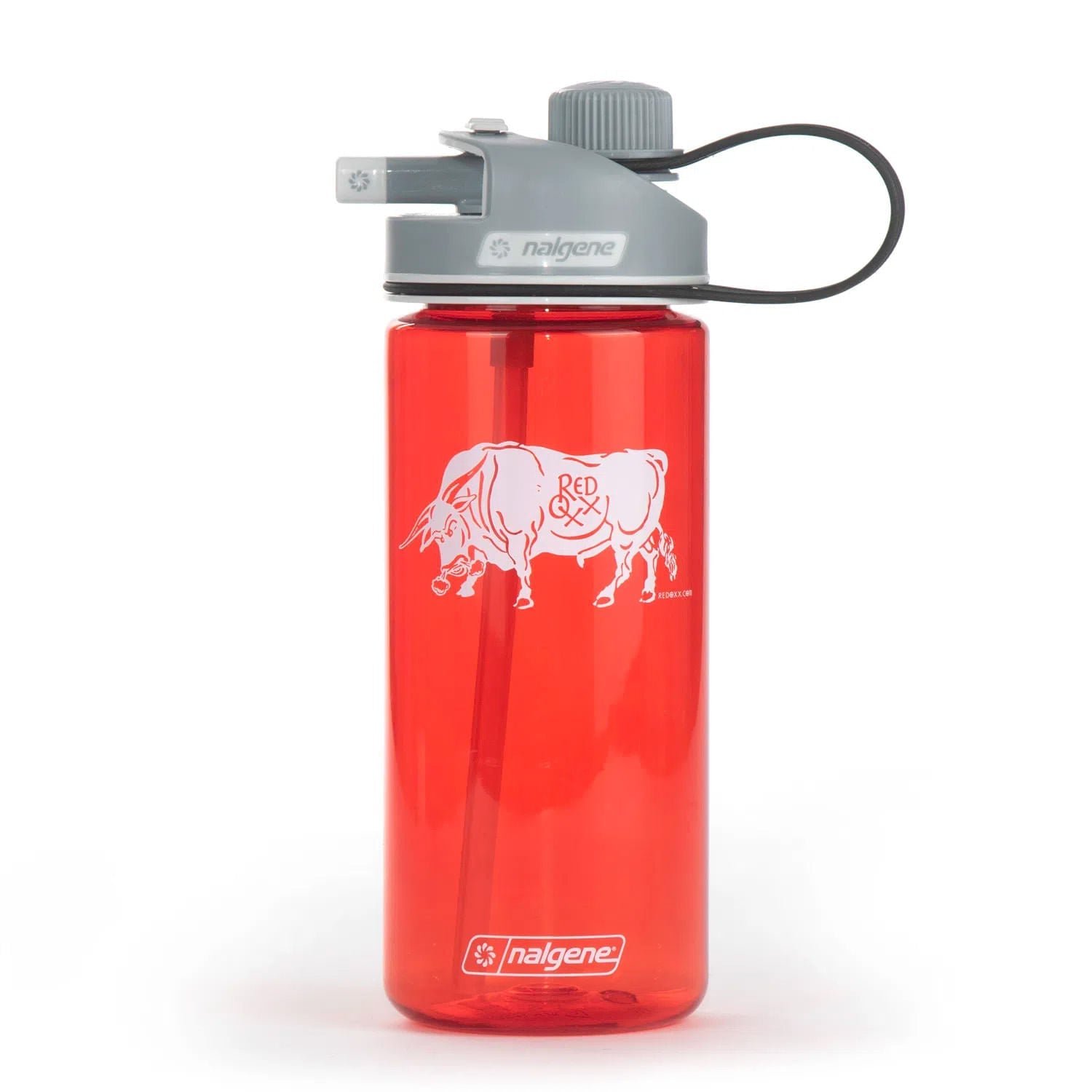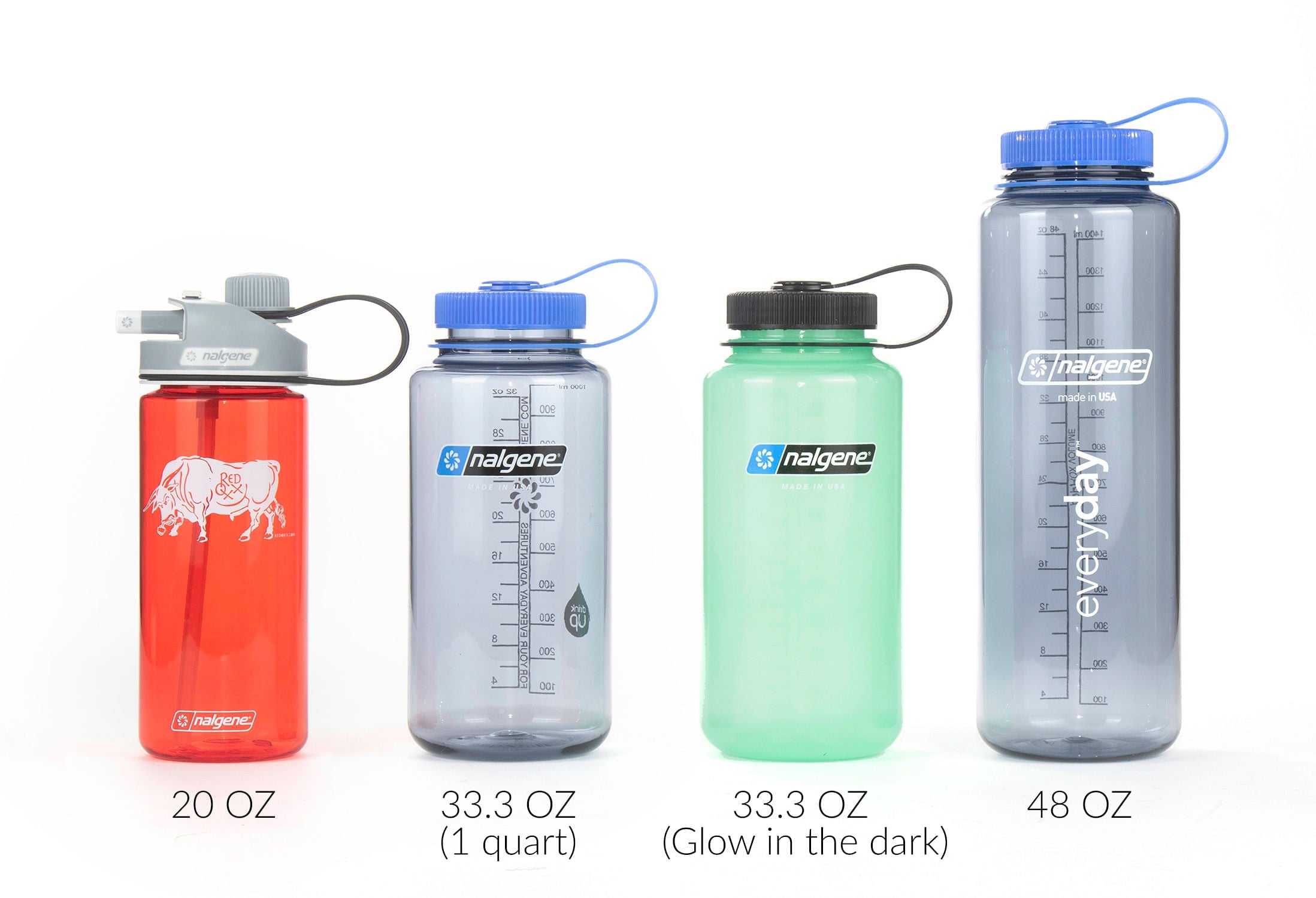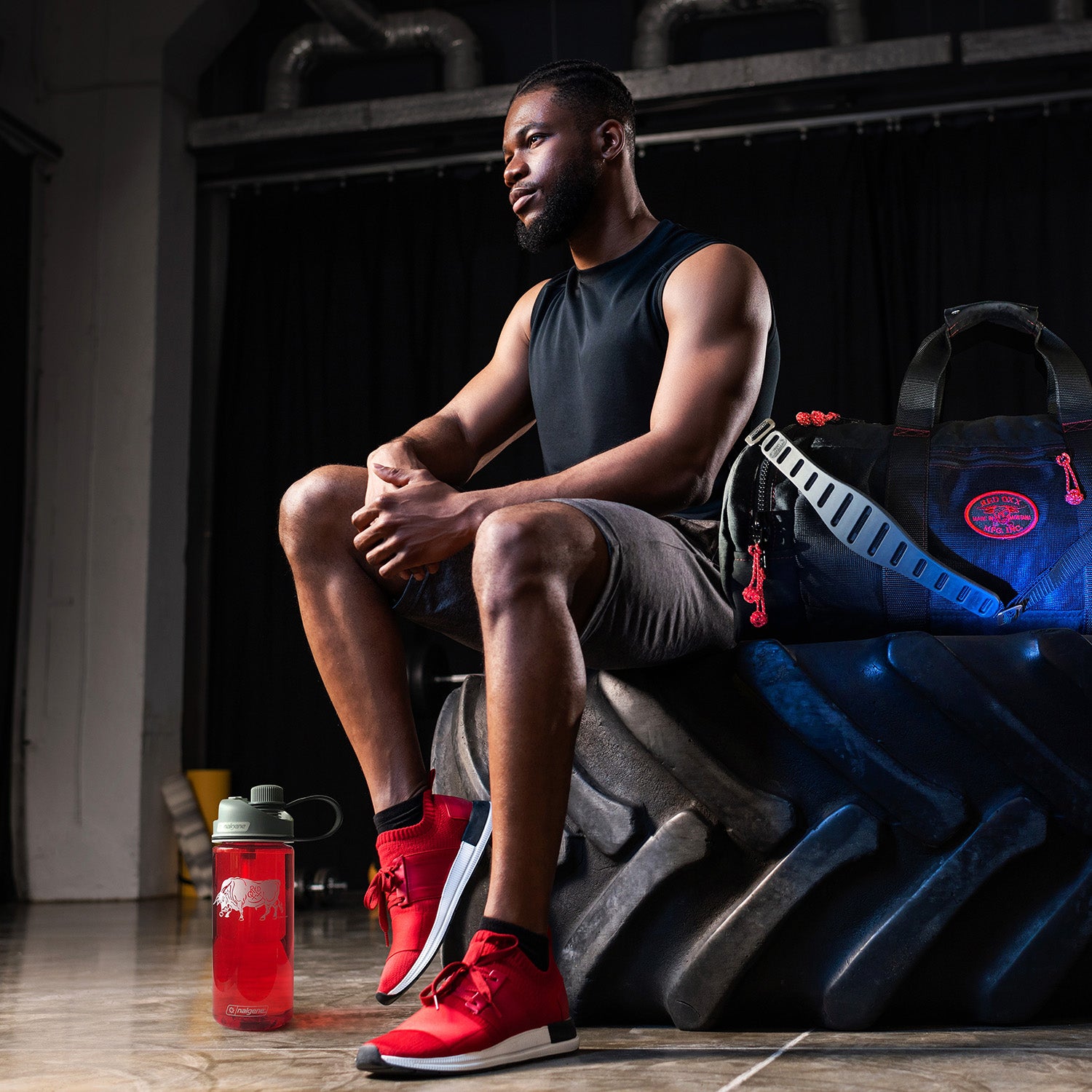 Nalgene Multidrink Oxx Water Bottle
The original Made in USA BPH Free Water Bottle, now with a cool Red Oxx Woodcut Bull Logo!
Dimensions:
3-1/2 inches diameter x 8.5 inches H
Holds 20 ounces of refreshment

Made from BPA free plastic
Made in USA
Lifetime guarantee
A Red Oxx Recommended Travel Accessory.
Red Oxx Woodcut Bull Logo.
Nalgene Water Bottles are guaranteed for life.

Taking the classic carry water bottle that put Nalgene on the map, this Multidrink Water Bottle features a unique twist open mouthpiece built into the lid. You can adjust it to lock open or closed for smooth refreshing drinking without spillage.

Or twist open the second small pour spout and pour out the fluid into a glass... this is also great for when you want to dunk your head under some cool water.

The design is the same basic straight side, with a twist-off lid and unique drinking options. Suited for carrying 20 ounces of your favorite beverage Nalgene has over fifty years of drinking accessory manufacturing experience.

Nalgene's Water Bottles are the industry's standard for a super durable, leak-proof closing spout water bottle and it is guaranteed for life.

Previously only available if you purchased Jim's Gym Bag, or if you happened to be lucky enough to score our first super limited edition Oxx Boxx, the Oxx Multidrink Water Bottle from Nalgene will become your coolest drinking companion. Show your Red Oxx Pride and drink up!

The Nalgene Wide Mouth Water Bottle will fit most backpacks with a pocket on the side. The wide mouth design lid allows you to easily add ice and mix drinks.

Made from Tritan copolyester, the Nalgene 20 Ounce Multidrink Water Bottle is super tough and BPA free. Dishwasher safe, but remember to wash the lid safely by placing it on the top shelf.

For over 20 years hikers have trusted Nalgene. Custom made in U.S.A. for Red Oxx by Nalgene.
Extremely durable

Resists odors

Dishwasher Safe - Please make sure the cap does not touch the heating element

Withstands temperatures from -40ºF to 212ºF

This bottle is made from Eastman Tritan TM copolyester that is manufactured without Bisphenol A (BPA)

3 1/2 inches diameter x 8.5 inches H

Holds 20 ounces of liquid refreshment

Branded with our cool "Woodcut Oxx"

Recycling code of #7, which means "other"

Does not contain BPA

Made in U.S.A.
Is this water bottle carry-on legal?.
Yes, as long as you empty it before going through airport security.

Where do I send my water bottle if there is a warranty issue?
Send the jar or bottle directly to Nalgene for warranty coverage. Do not return to Red Oxx.

Is this water bottle free of BPA?
Yes, Nalgene does not use BPA in the manufacture of these water bottles.

What kind of fluids can I put in this water bottle?
Anything you can drink, though boiling hot fluids such as coffee or tea are not recommended.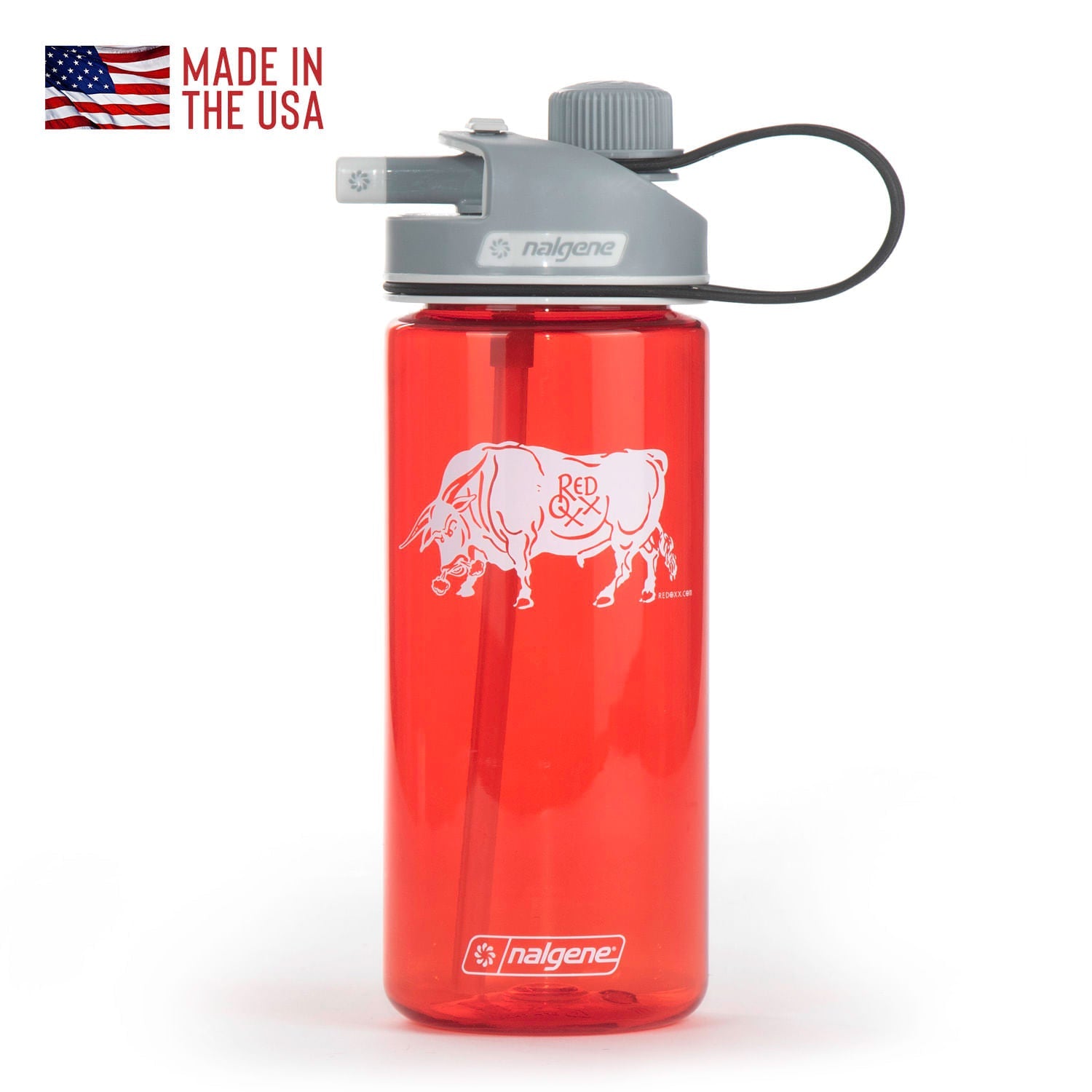 This product has no reviews yet.
This product has no reviews yet.