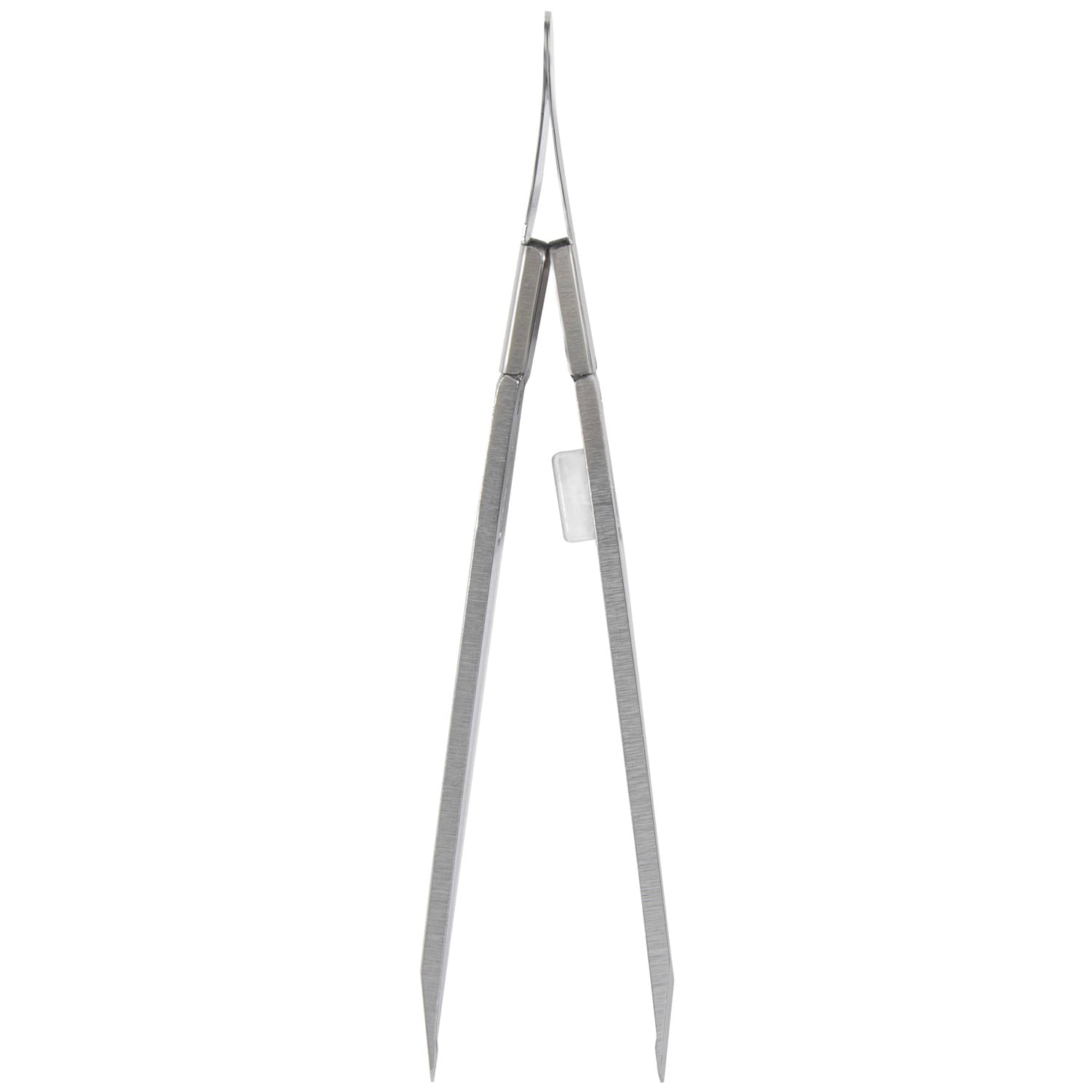 Seki Edge Smart Tweezers
Go ahead and twerk, I prefer to tweeze. Then twitter about your tweezers.
Dimensions:
4-5/8"L x 3/8" W

Slanted tips for accurate tweezing and plucking

Smart Spring Lever Technology for accurate tweezing and plucking

Samurai stainless steel

Made in Japan

A Red Oxx Recommended Travel Accessory.

The arch of the eyebrow is one of the human face's most lovely architectural features. A finely shaped, yet natural looking eyebrow graces the eyes and enhances one's appearance.

Too often, low quality tweezers can ruin the fine art of eyebrow tweezing, making it an unpleasant experience. After all, one misstep and it's a long wait for that hair to grow back, if ever.

Enter one of the world's finest hair tweezers, the Seki Edge Stainless Steel Smart Spring Tweezer. From the creators of the Samurai sword in the mountains of Seki, Japan, age old craftsmanship meets modern design and technology to create an exquisite blend of ergonomics and art.

Seki Edge, crafters of fine hand finished personal care grooming products proudly announce a tweezer with a sleek stainless steel satin finish and hand ground, individually sharpened tips for a lifetime of rust-free use.

Only the best tweezers have carefully aligned blades to ensure the most accurate tweezing --thus providing a strong grip on any kind of hair; short, long, fine or coarse --while exerting less effort on your hands.

The Seki Edge "Smart Technology" Tweezer is designed to pluck both thick and fine body hairs and shape your eyebrows with ease. The new spring technology is built-in to offer ease of use, less effort on your hands, and more precision plucking.

Updated in design and function, this tweezer is versatile and easy to use for all of your basic tweezing needs due to its modern spring lever technology and longer than typical length.

Because it comfortably fits in your hand and offers effortless efficiency, it's preferred by salon professionals the world over with great success and many happy clients.

Seki Edge Spring Technology Smart Tweezers can be used for plucking hairs, pulling slivers, removing debris from surface skin wounds, or any other suitable medical or personal care procedures.

If you want the world's best tweezer, one that will last for years, and will function the same every day as the day you purchased them, then this tweezer is for you. Feel the Seki Edge!

Seki Edge Smart Technology Spring Tweezer Advantages:

Precision ground tips allow for easier shaping of your eyebrows.
Spring Lever Technology allow for precise and minimal gripping
Longer than typical tweezer arms make for a strong grip on hair, stubby and thick, or fine and thin.
Soft squeeze plucking, minimal effort, maximum results.
Used to remove splinters, ticks, insect stingers, or for first-aid applications for debris trapped in skin injuries.

Dimensions: 4-5/8"L x 3/8" W
Twice tempered stainless steel never rusts
Individually hand-finished tips stay flat and sharp
Smart Spring Technology for accurate tweezing
Lightweight
Long ergonomic body for ease of handling
Spring Technology allows effortless leverage
Gentle to the skin
Made in Japan
Lifetime Guarantee
Believe it or not, my Seki Tweezers have an issue?
No problem, Seki Edge provides a Lifetime Guarantee. Clickhere for information on how to returnyour Seki Edge Tweezers for servicing such as sharpening or repair. Do not send them to Red Oxx!
This product has no reviews yet.
This product has no reviews yet.